Today, I am posting some more card projects made with backgrounds that don't look too promising to show almost like a 'before and after'. Some are just simple backgrounds showcasing a stamp and others involve using the background to make an embellishment. I hope you can see that in your adventures with these inks, that there aren't really that many mistakes, as even if you think they look awful, sometimes all you have to do is look at it a different way. I am very happy with all these backgrounds even though most don't look that great to start with!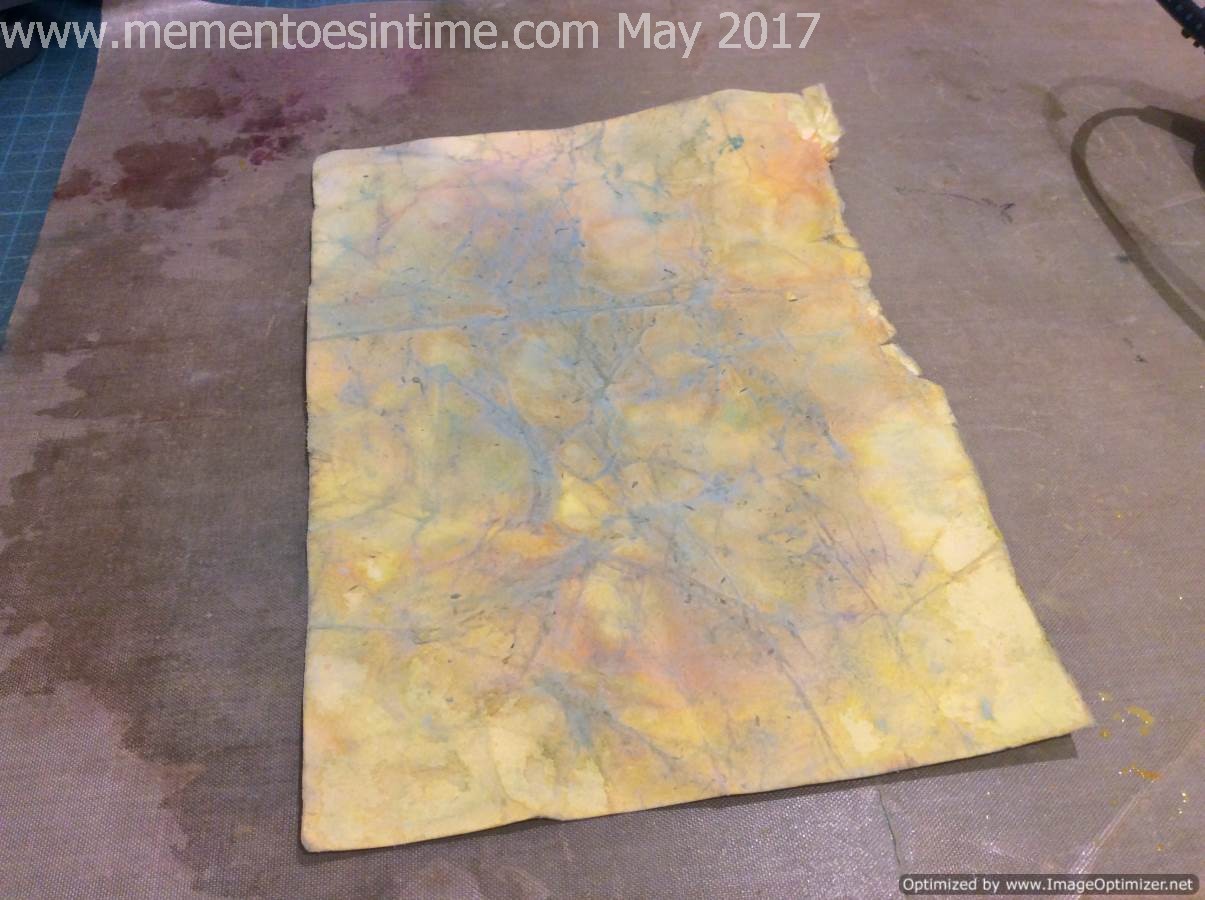 Ok, this doesn't look too promising at this stage. Once dried you can see that the ink has oxidised badly along the folds. Probably too much water involved. The paper was scrunched before adding ink from the craft mat, with lots of water but I am not sure what to do with this.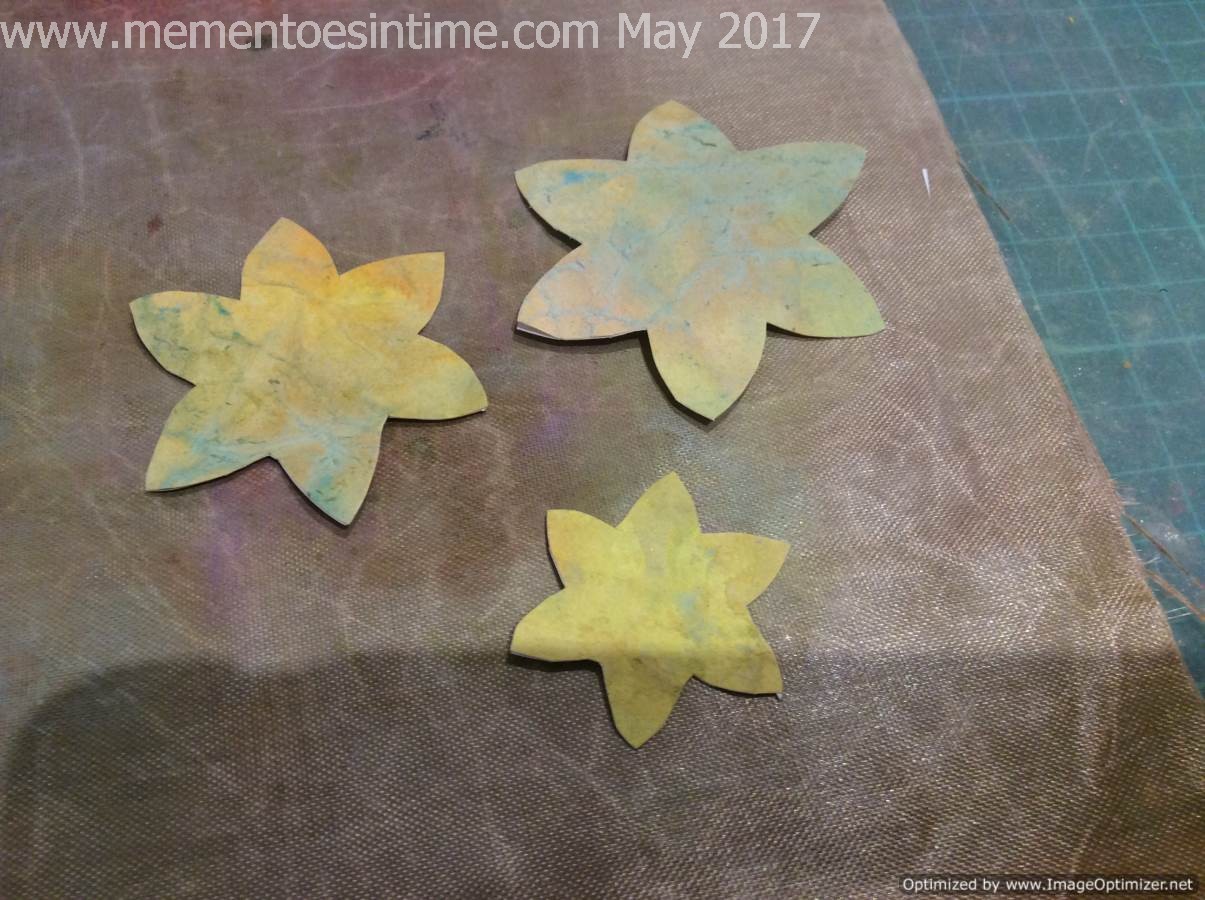 As this is quite a large piece, I decided the best idea would be to cut some shapes. This would hide some of the over-oxidised areas. I am using our Flower Layering Template Number 2 here to cut three flower shapes in decreasing sizes. The paper has a real tough, leathery feel to it, quite different to how it was before scrunching and inking.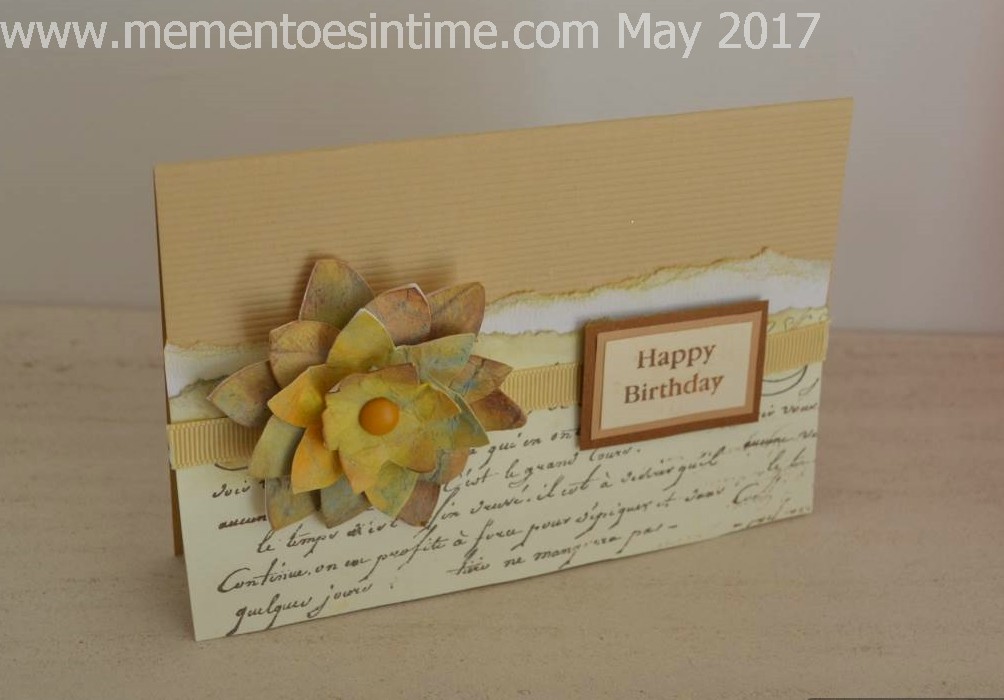 Here is the simple torn paper card. The brad was coloured with Paint Dabbers to co-ordinate with the flower. The mix of colours on each flower layer is lovely and layering them creates added interest. Not such a bad outcome. I am quite happy with this.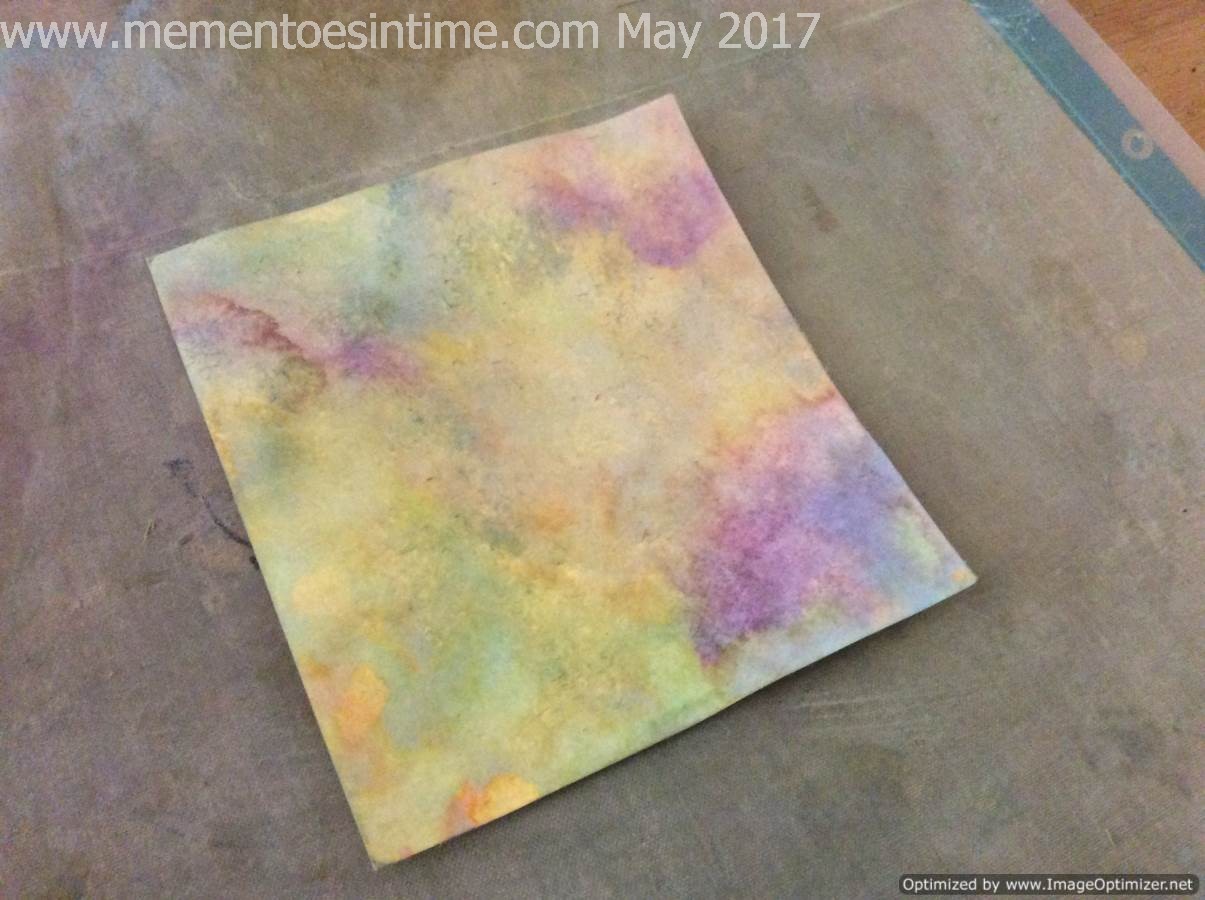 A pastel mix here adding more colours as I went along. Actually, I was very happy with this one.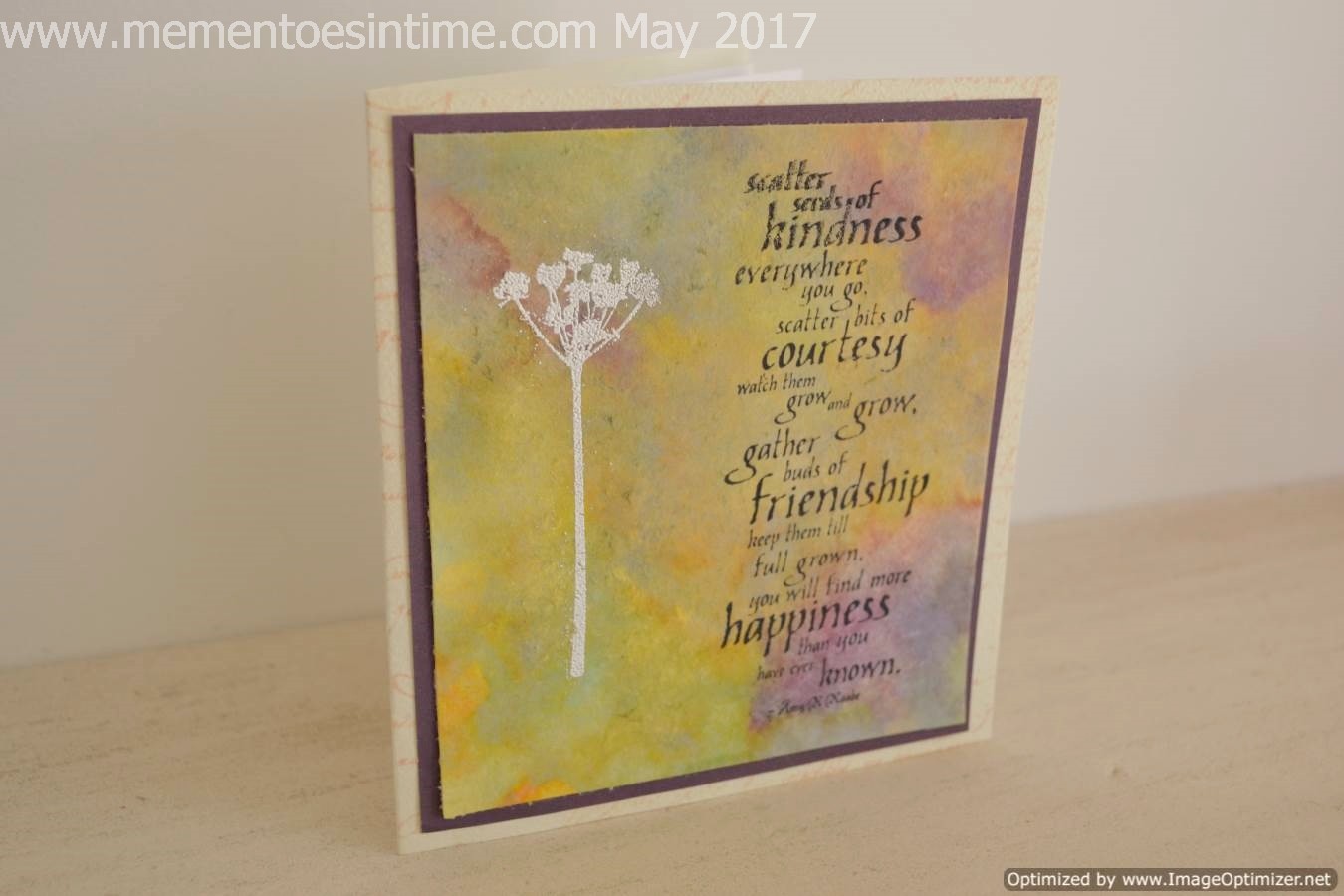 A stamped and embossed flower in white with a simple stamped sentiment is all that is needed against this beautiful background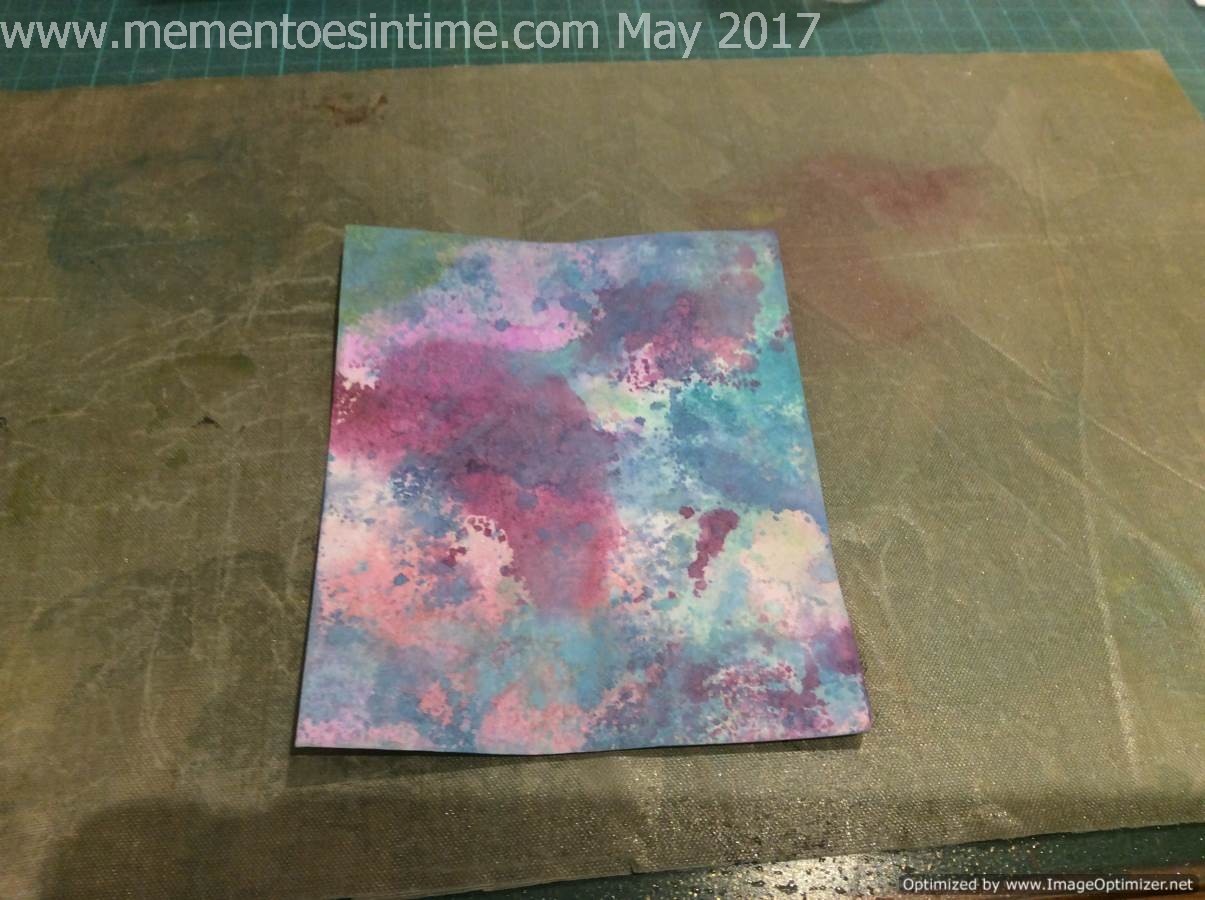 This background had a mix of mainly Oxides with a bit of Distress to highlight and make bits stand out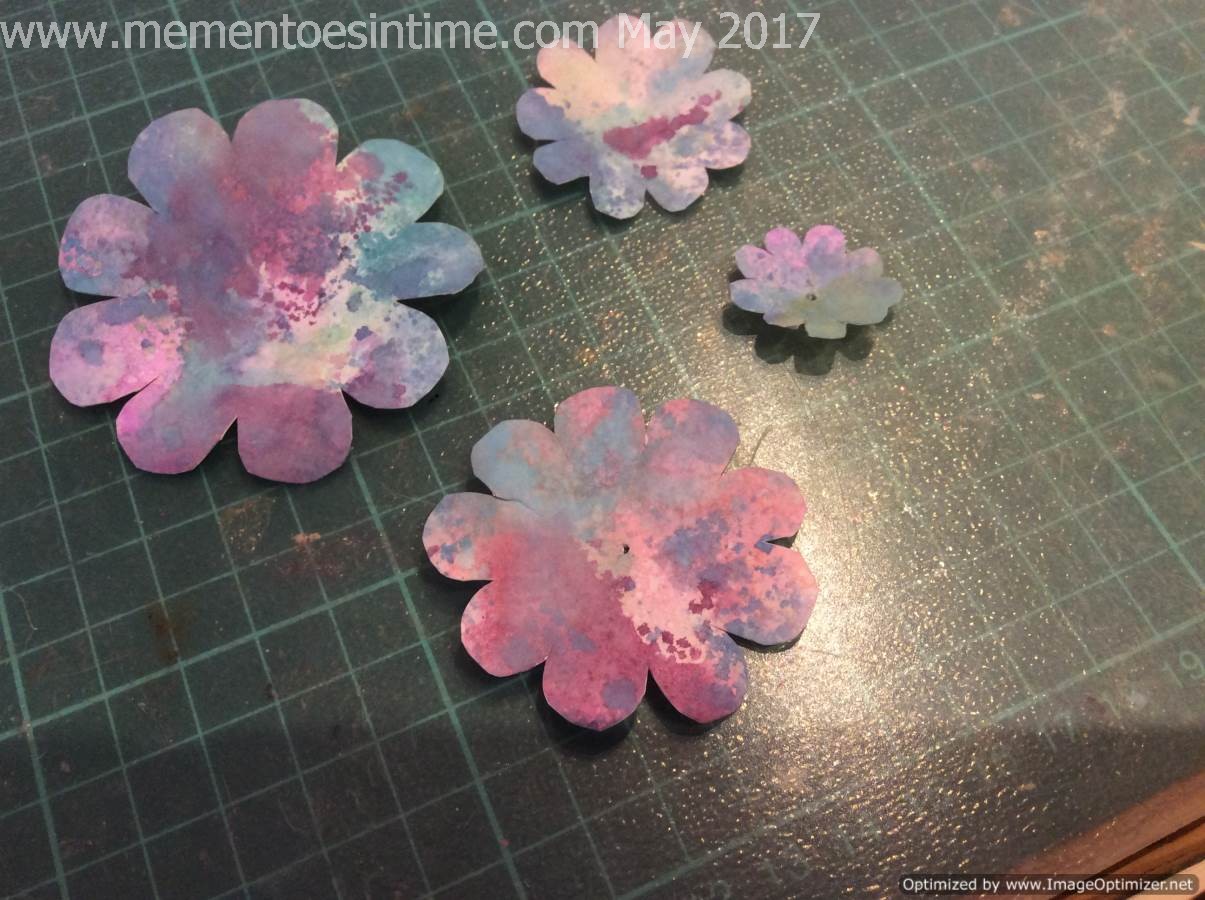 Three more flowers, this time from the Retro Flower Layering Template Number 4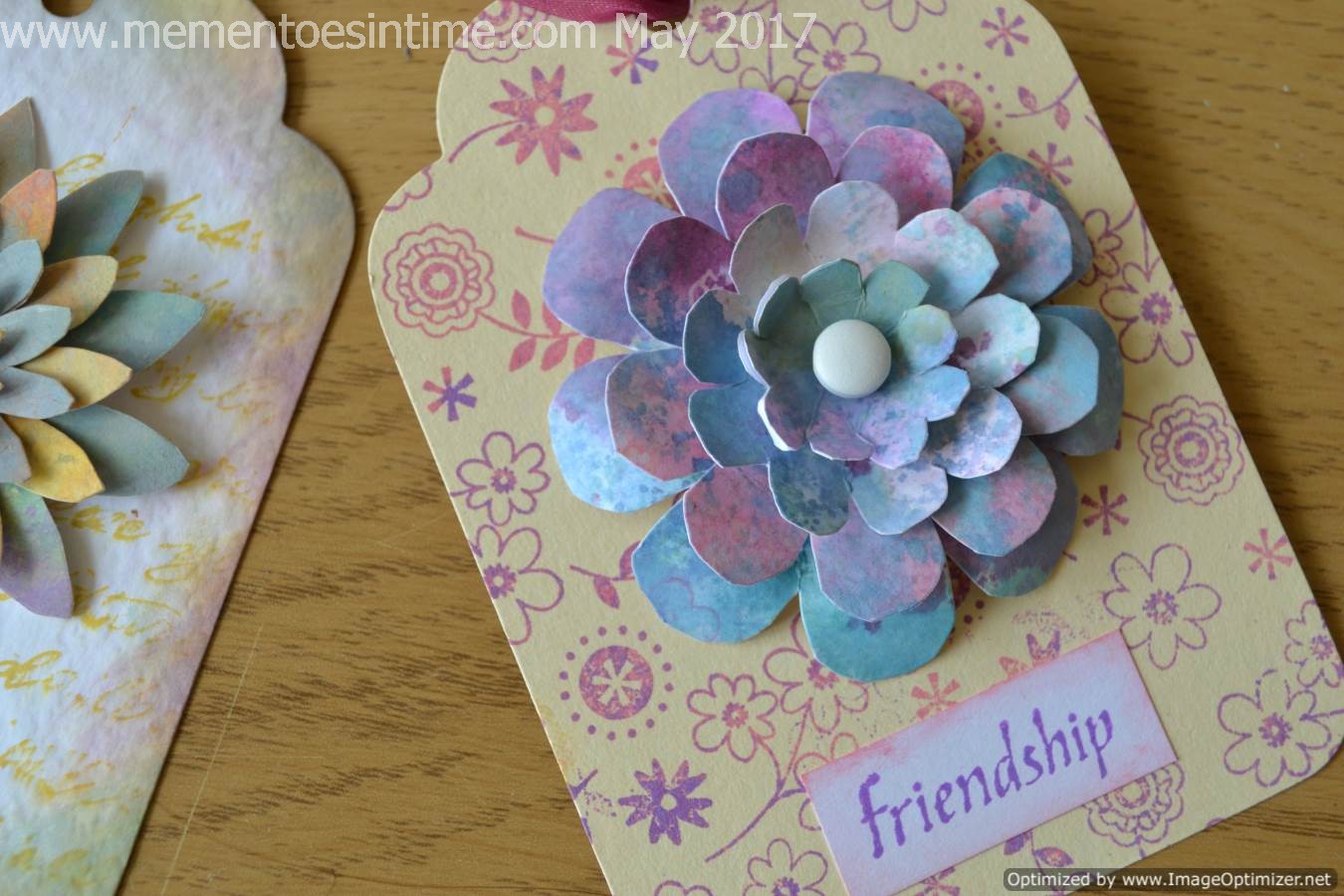 Mounted on a tag with a stamped background. The ink used for the stamp was also Oxides, designed to co-ordinate with the flower layers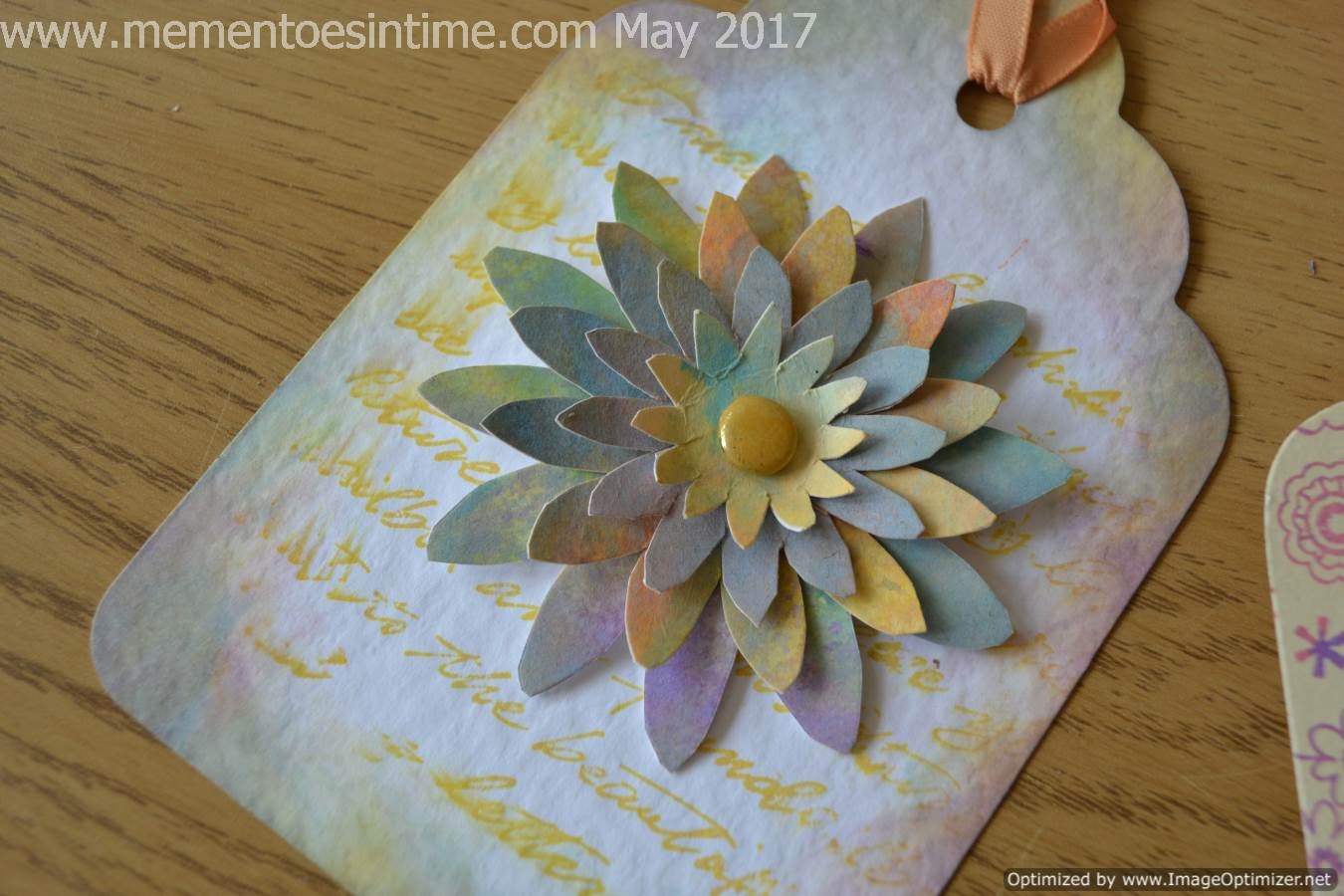 Another flower, using our Daisy  Flower Layering Template Number 3. I haven't even got a photo of the background I did for this as it was so uninspiring. A lot of water and dragging the paper through the ink rather than dabbing, caused quite a flat image with not a lot of definition. I am not that happy with this tag but it was at least a use for the background I had made and you can never have enough tags!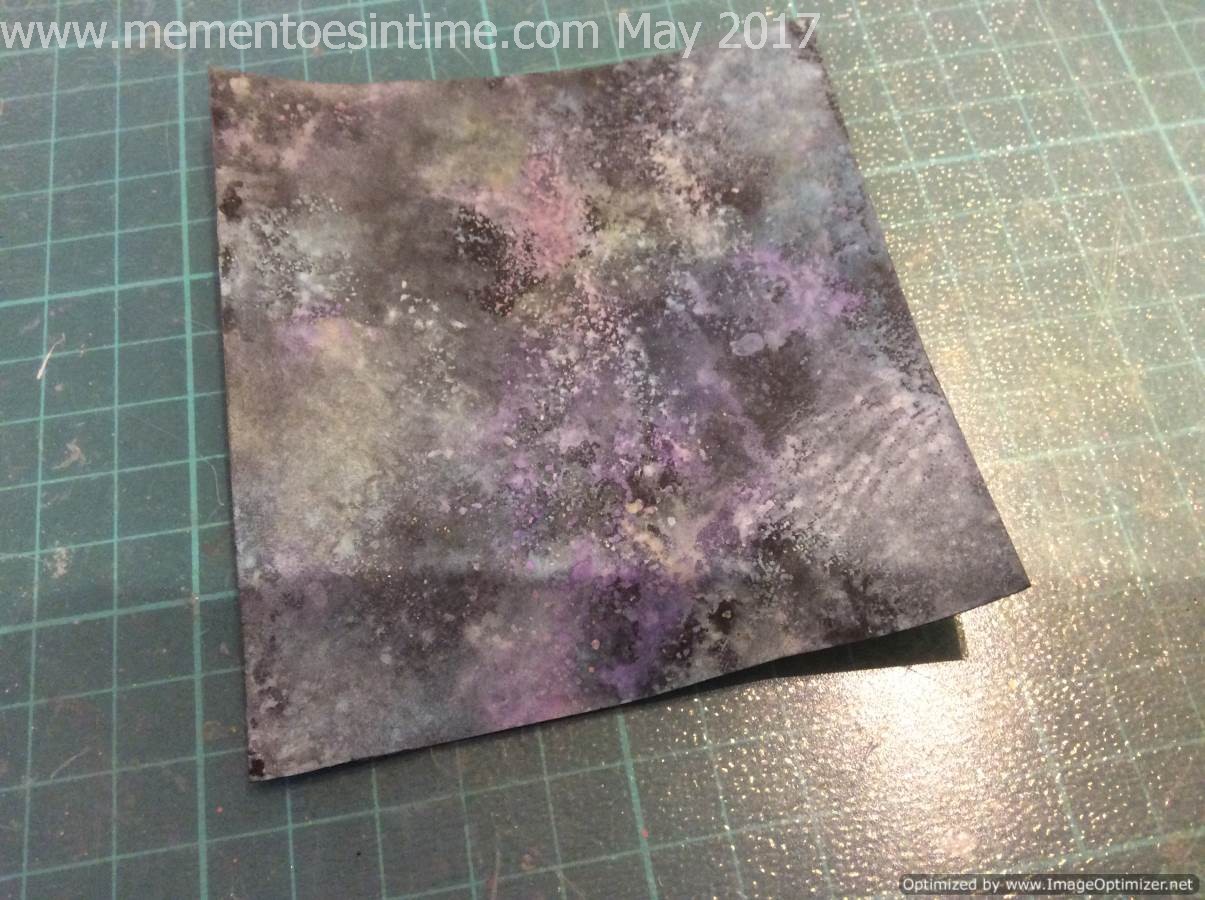 That example on black cardstock I posted in the first post on Oxides, really reminded me of a galaxy scene. I was quite happy with this one and it was perfect for the card, I eventually made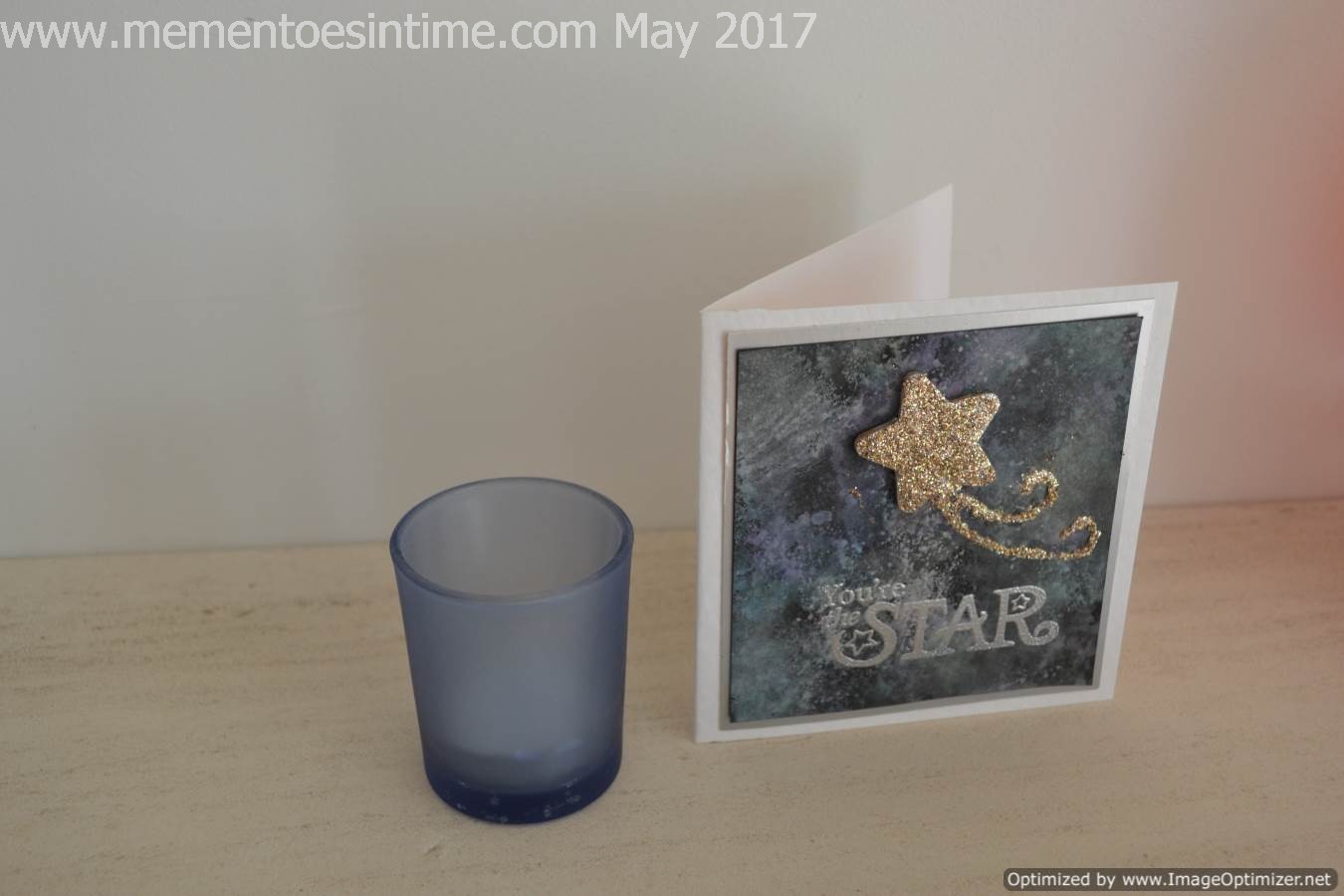 This was made to celebrate my daughter passng her driving test, which unfortunately she didn't! Nevermind, it will go in the drawer for another occasion, as she has exams coming up soon. This wooden star was covered with the absolutely stunning Vintage Platinum Glitter from Tim Holtz and the embossed sentiment was from an old See D's stamp set I had.
I hope you have enjoyed today's post, we are only part way through this series, so drop in again soon for more. Next up, we will be looking at some more stamping and stencilling techniques.

Important Stuff
Please ask if you wish to use our content - words, photos or designs. You can contact us here and we usually just ask for attribution links to be added.
I would like to say that this article is NOT sponsored in any way, I do not receive any remuneration and any enthusiasm for the product is genuine and without any kind of financial incentive whatsoever!