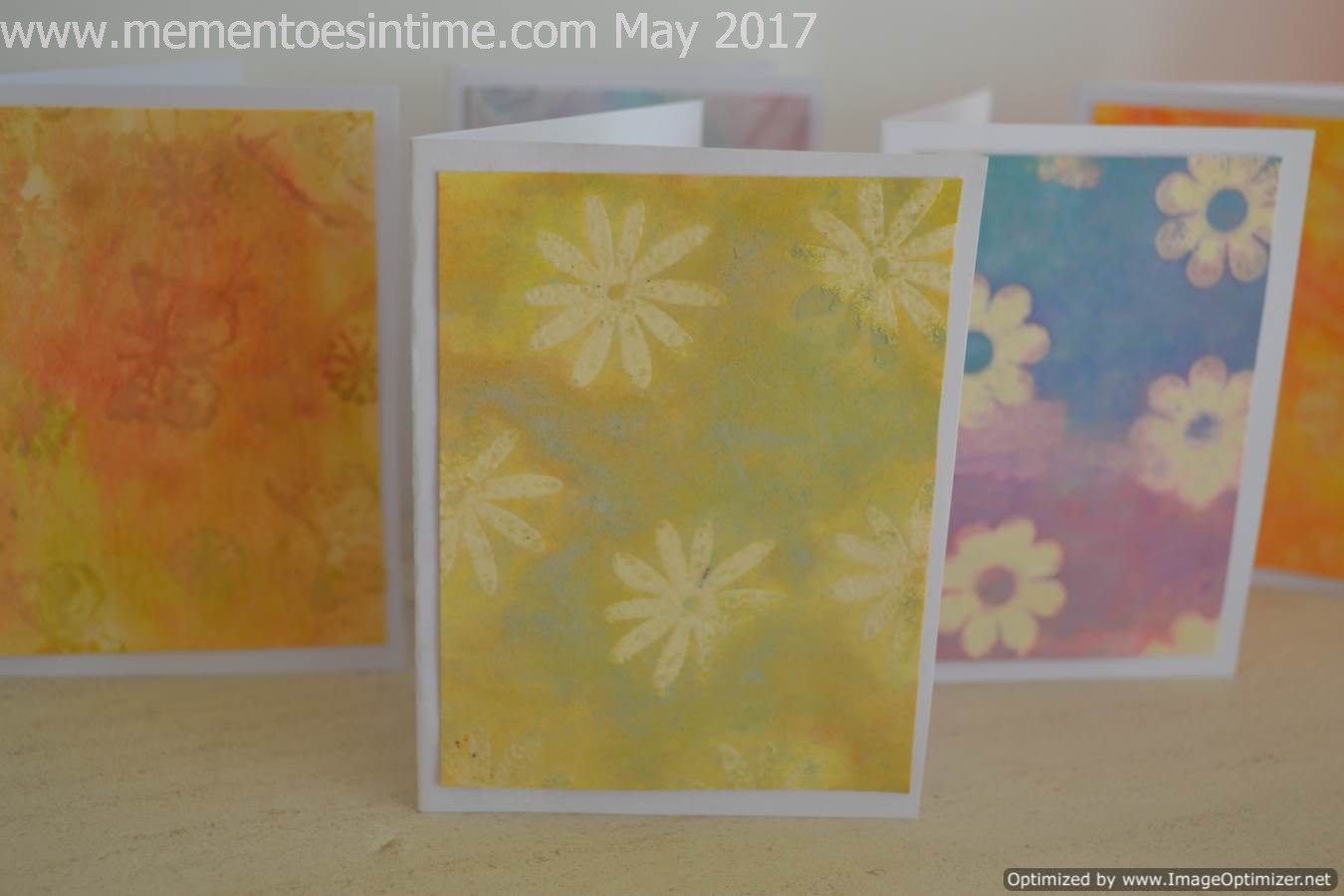 Can't resist Distress Oxides!

I hope you are appreciating my bad puns. You guessed it, today we are looking at a few resist techniques, as usual with lots of photos to refer to. This is a standard technique used, I know it is not rocket science but I am just trying to show what happens when you are using the Distress Oxide Inks. Some of the results are lovely, with the pastel background effect and a highlighted image.
Example 1 - Using Clear Embossing Ink Wet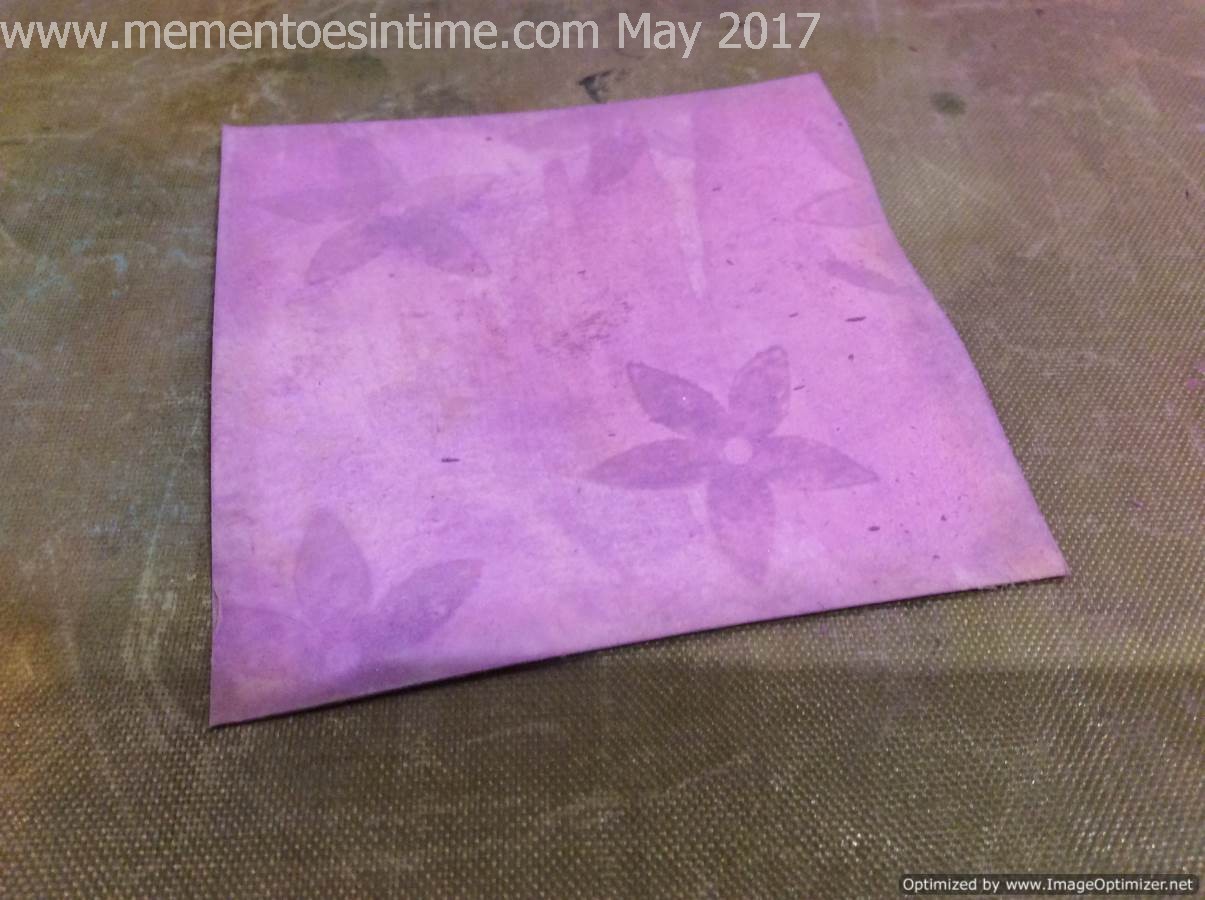 Here I have stamped my flower image in Versamark ink and applied the background right away while the ink is still wet. The wet embossing ink attracts colour to give a darker impression

Example 2 - Using Clear Embossing Ink Dry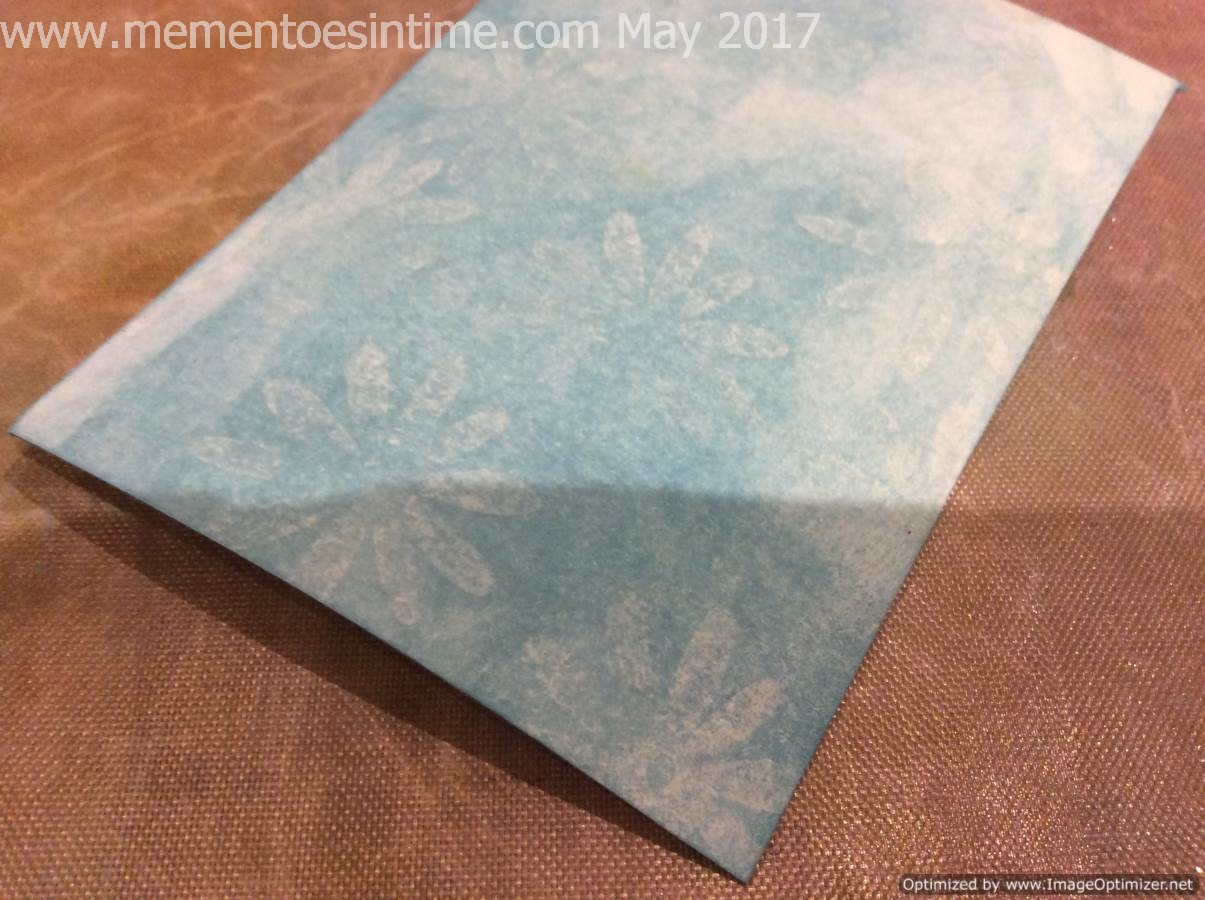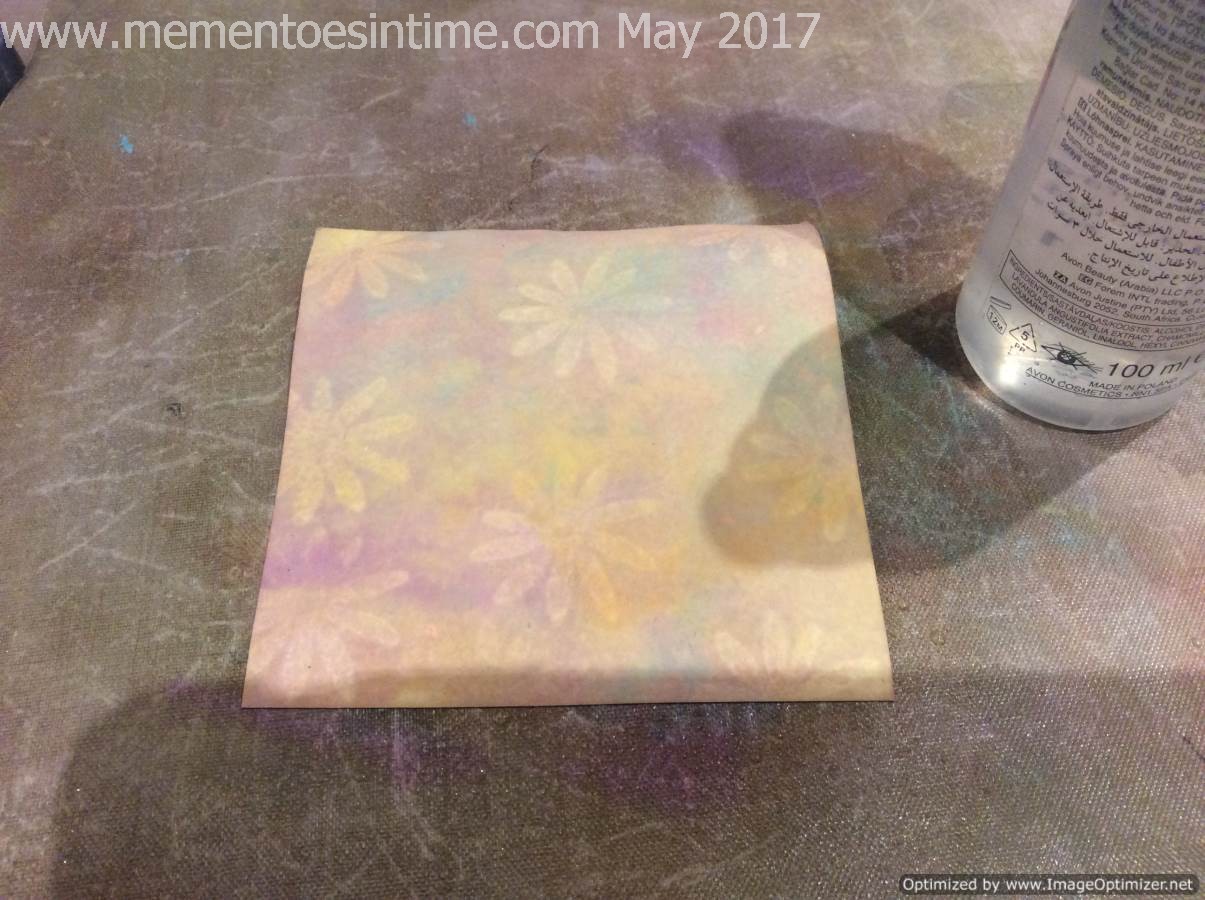 Two examples of this technique. I dried the Versamark first before adding the Oxide background this time. This gives a very faint impression and in fact as your card dries, the impression can disappear altogether. I tried adding some wax to the image, using darker inks but there didn't seem to be a right or wrong way to capture an impression. Trial and error I'm afraid, which is a shame as I really liked this batik style result.

Example 3 - Embossing Powder Resist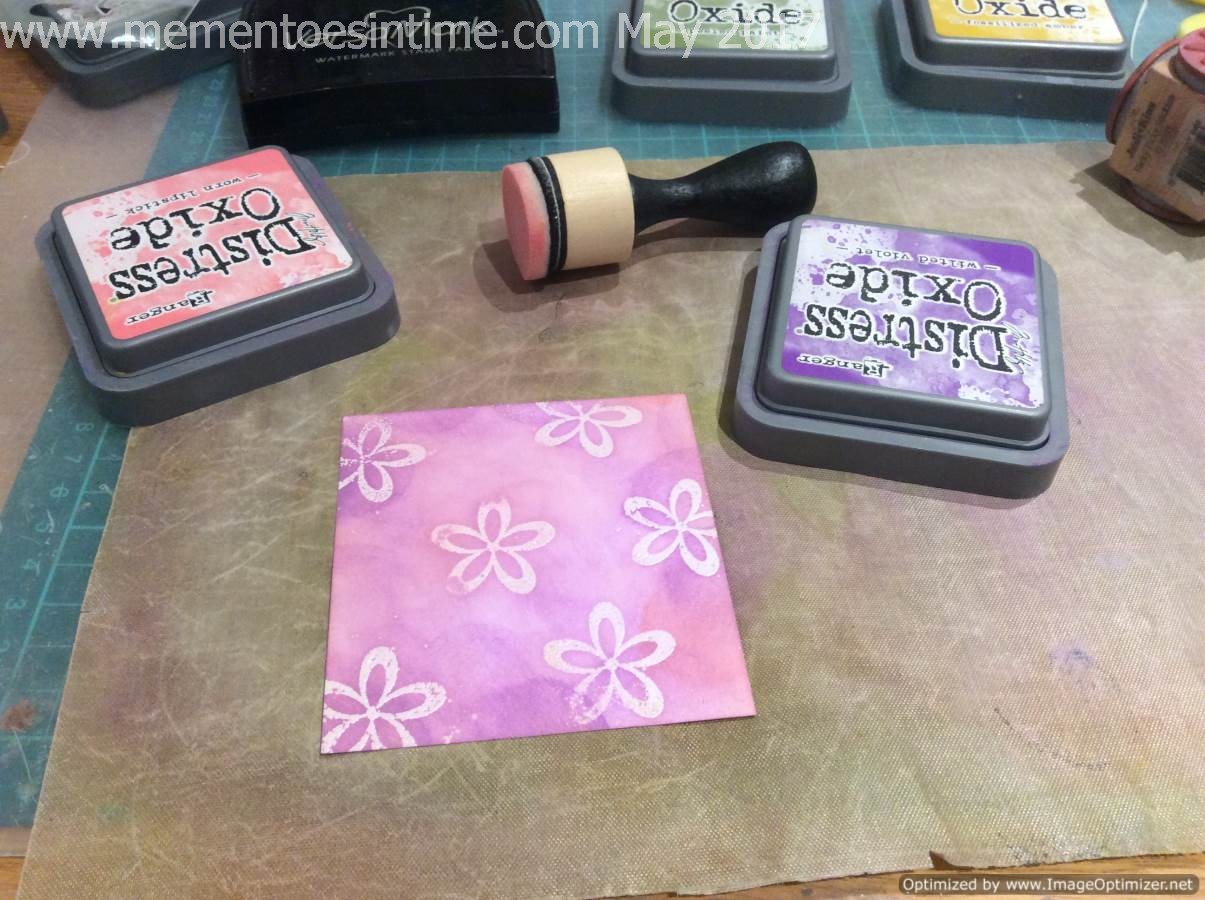 I'm using a clear embossing powder for this one which I have heat set before adding my background. The impression is much clearer as you would expect and works beautifully with the pastel oxide background. This is reminiscent of chalks for me but with the extra depth and vibrancy of an ink.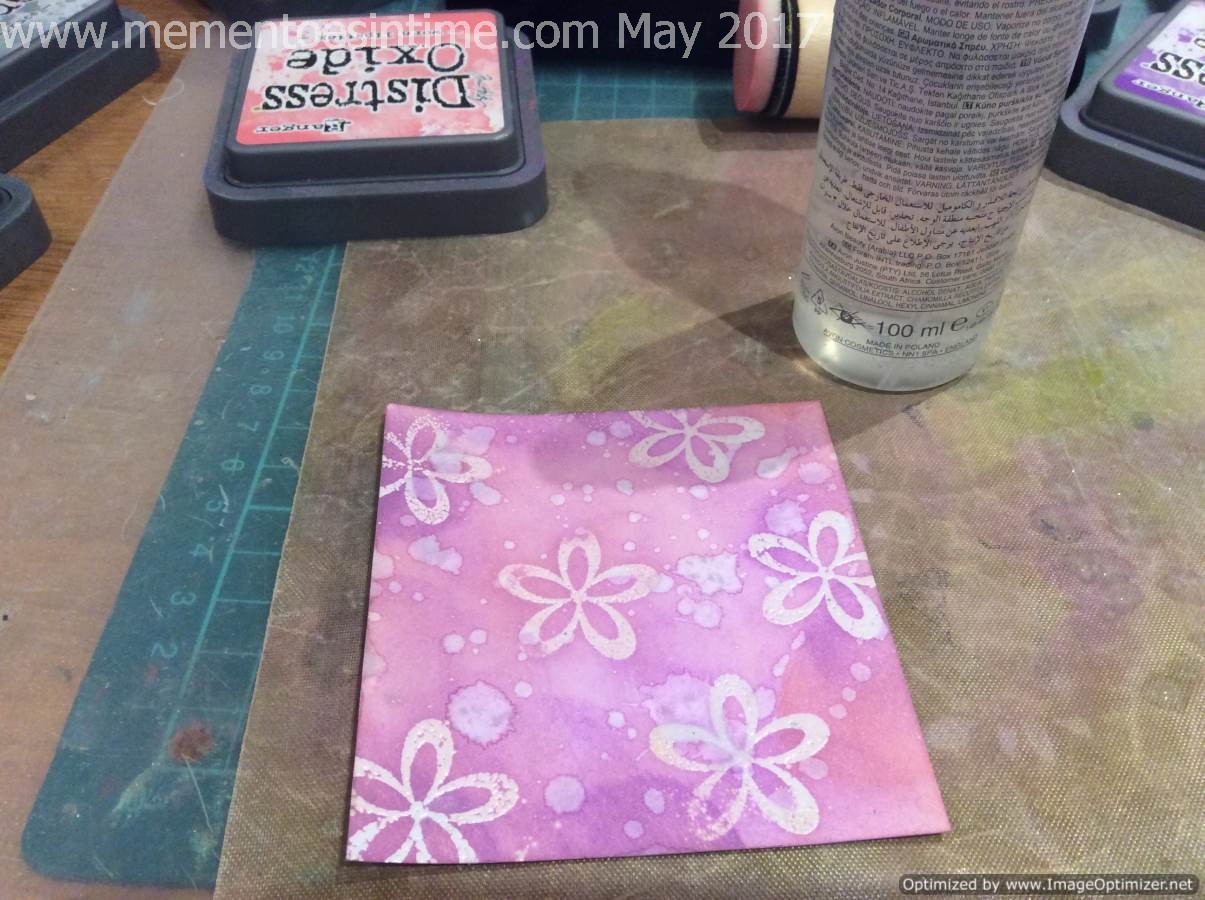 Adding some splashes of water, reactivates the ink and leaves a lovely effect that works well with this resist technique to give a gorgeous batik style piece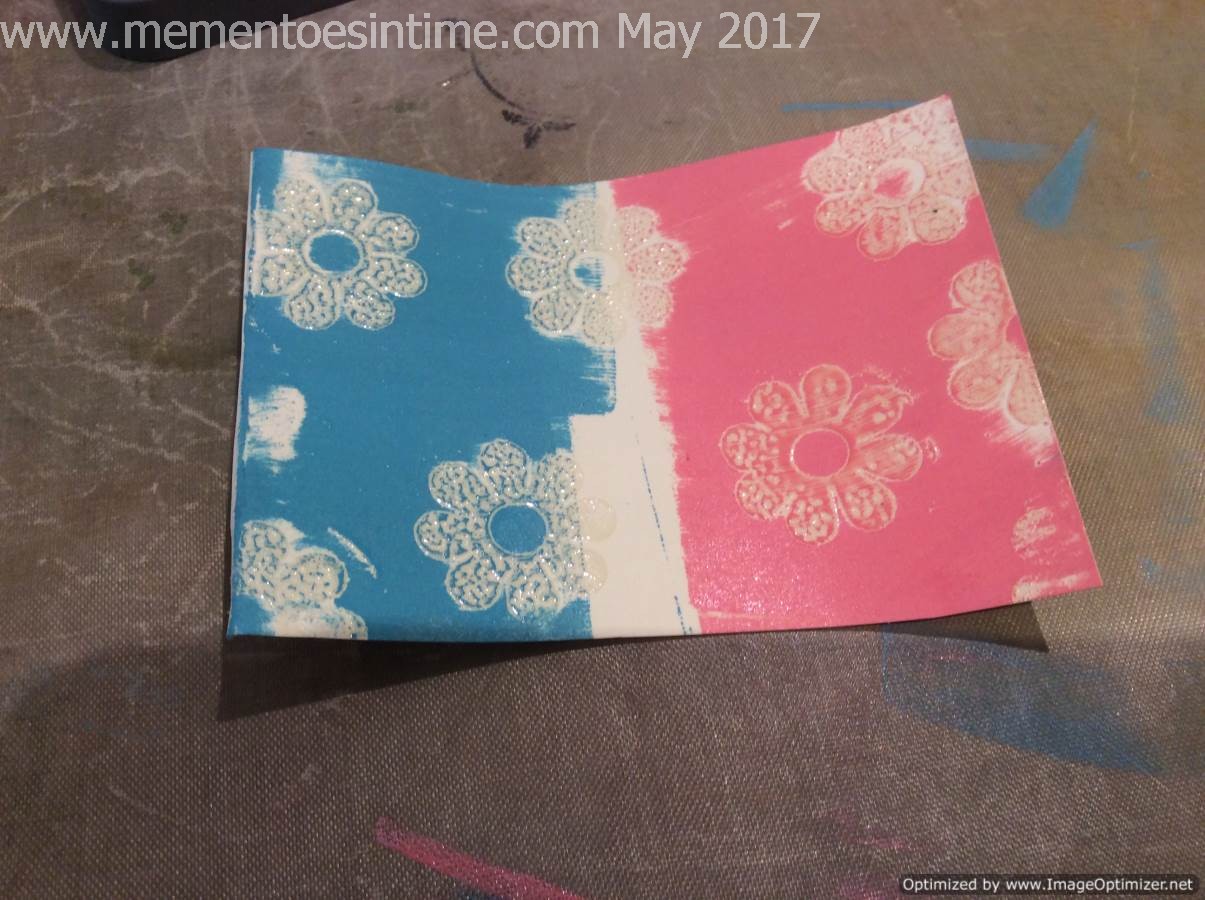 Here I am just demonstrating the effect with adding ink in a direct to paper fashion. You can polish off the excess ink on the embossed images to get a clearer impression, which I haven't done here.
Tip: If you want to remove the raised embossing, you can iron the paper or card on the reverse and on a low heat. This will melt the embossing powder and give you a smooth finish on the front side.

Example 4 - Reverse Resist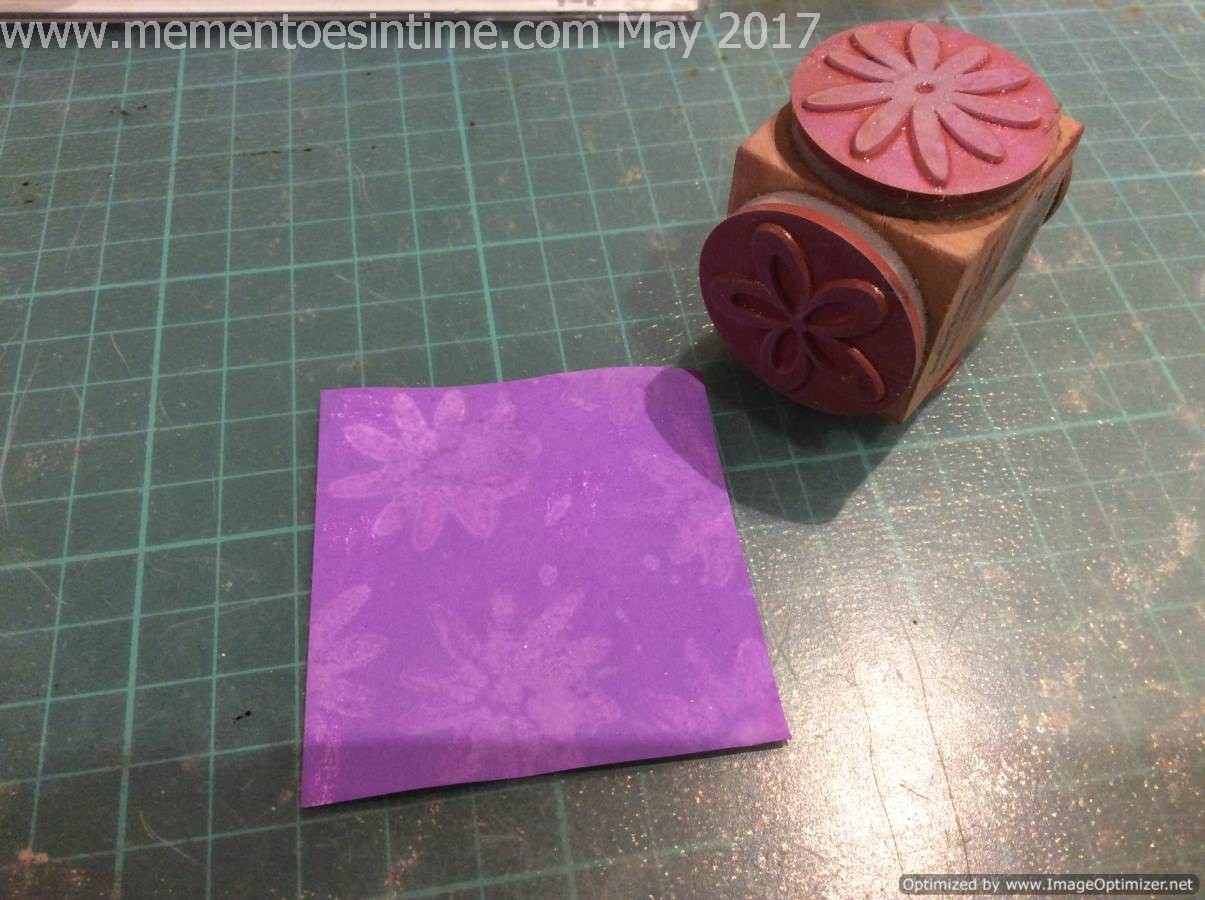 This last one isn't really resist at all but I will stick it here. After creating your background with distress inks and a direct to paper technique works best for this, as you want a good strong colour, you then stamp onto the ink with a stamp which you have either sprayed with water or dipped into a puddle of water on your craft sheet.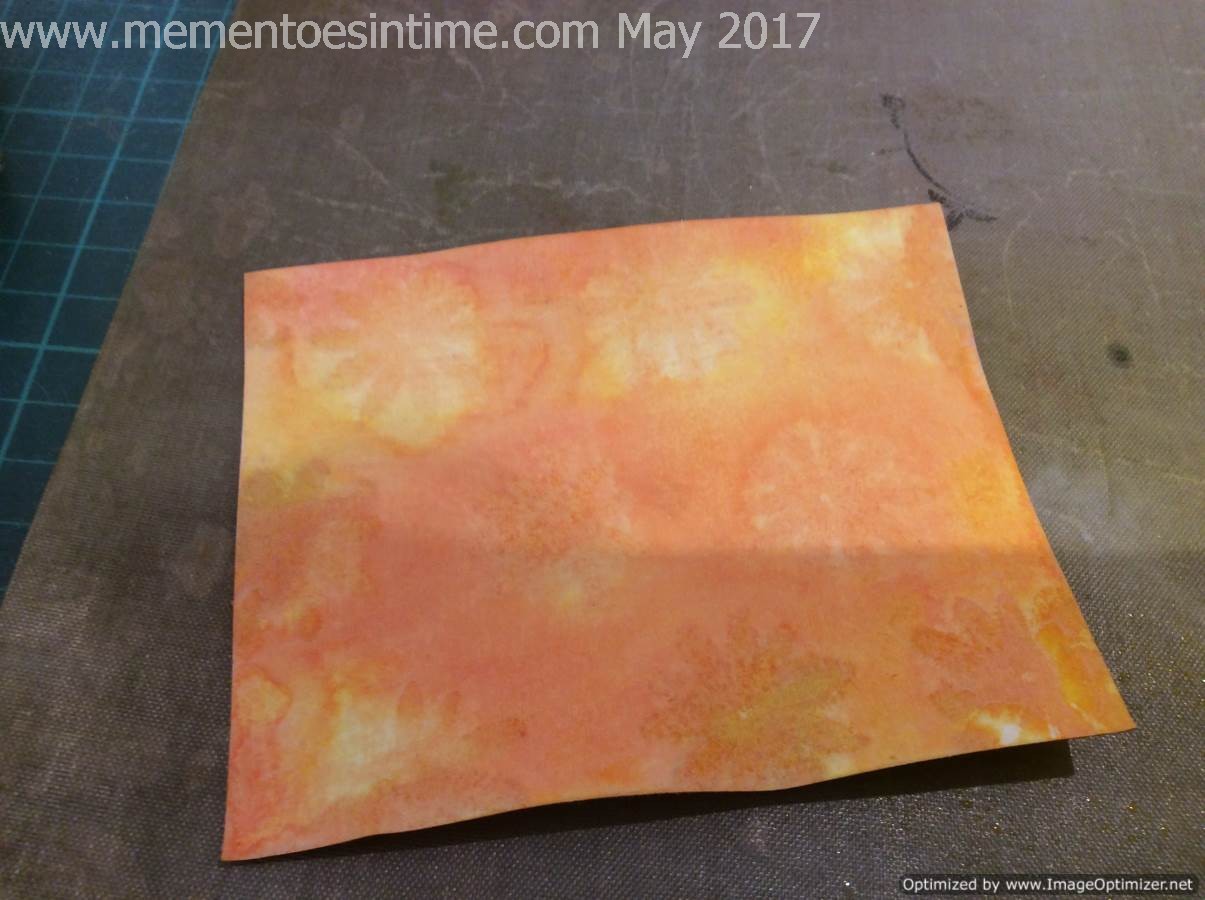 After several tries with a dipped background, I am not sure that this technique lends itself to this. Better to use a solid block of colour that you get with a direct to paper background. The effect is very subtle but of course it depends on the look that you want.
Tomorrow's post will be looking at a basic wet background, followed by another stamping technique and a quick look at using stencils so join me again if you would like to follow along!

Important Stuff
Please ask if you wish to use our content - words, photos or designs. You can contact us here and we usually just ask for attribution links to be added.
I would like to say that this article is NOT sponsored in any way, I do not receive any remuneration and any enthusiasm for the product is genuine and without any kind of financial incentive whatsoever!