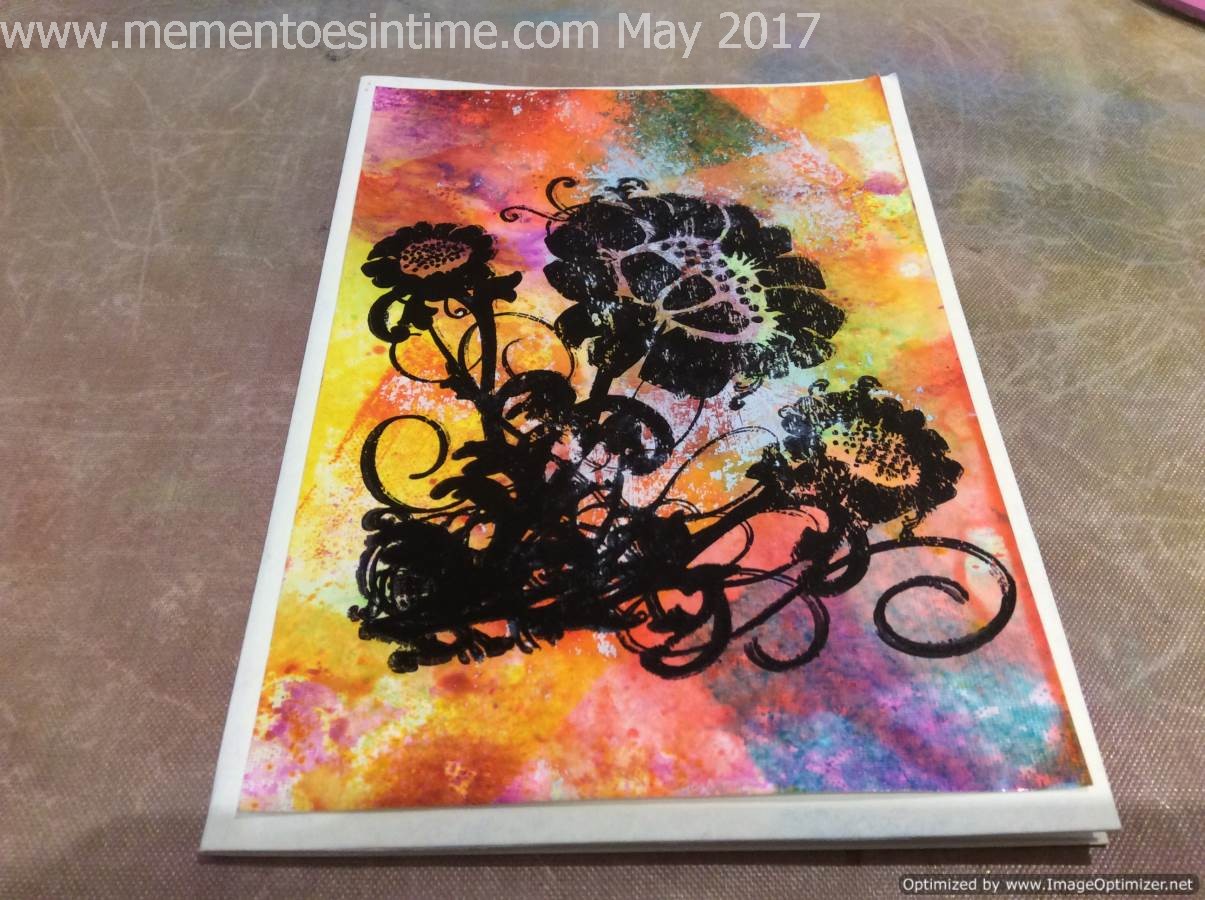 Life in A Distressing World, Adventures With Oxide Inks (Part Eight)
Things That Shouldn't be Glossed Over!
Today I am continuing our series on Distress Oxides, with a look at some of the results you get using glossy papers instead of normal cardstock. I am actually using photo papers for my examples, as I didn't have any actual glossy cardstock, so there may be a difference in the effect you get.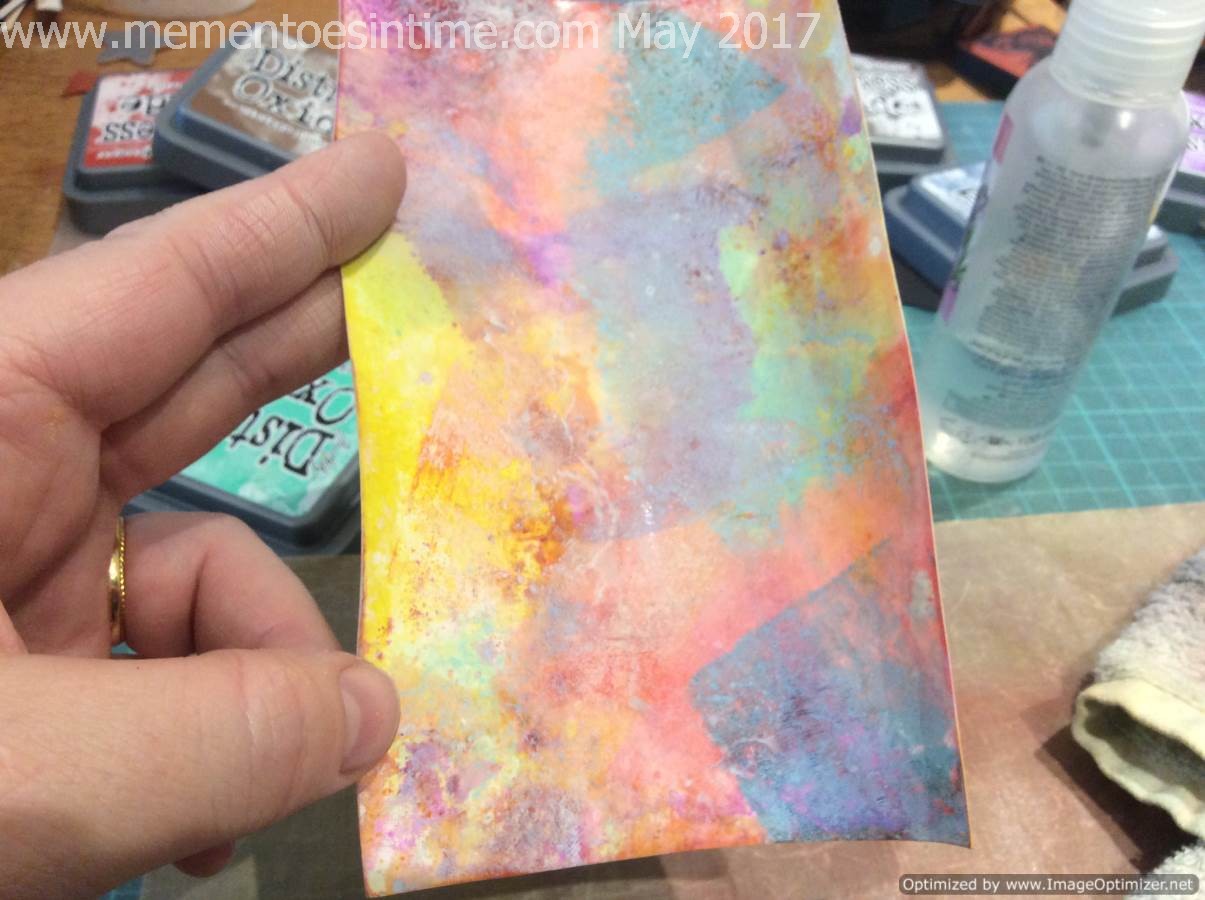 I have added inks directly to the paper here and in fact you can see that this has resulted in a very blocky finish, as the ink had stained the paper very quickly and you end up with the square shape of the ink pad showing. I used a direct to paper effect as I found the normal technique of dipping the paper into the wetted ink on the craft mat did not work well, as the inks just blended too much and the overall effect was of a very feint washed out background.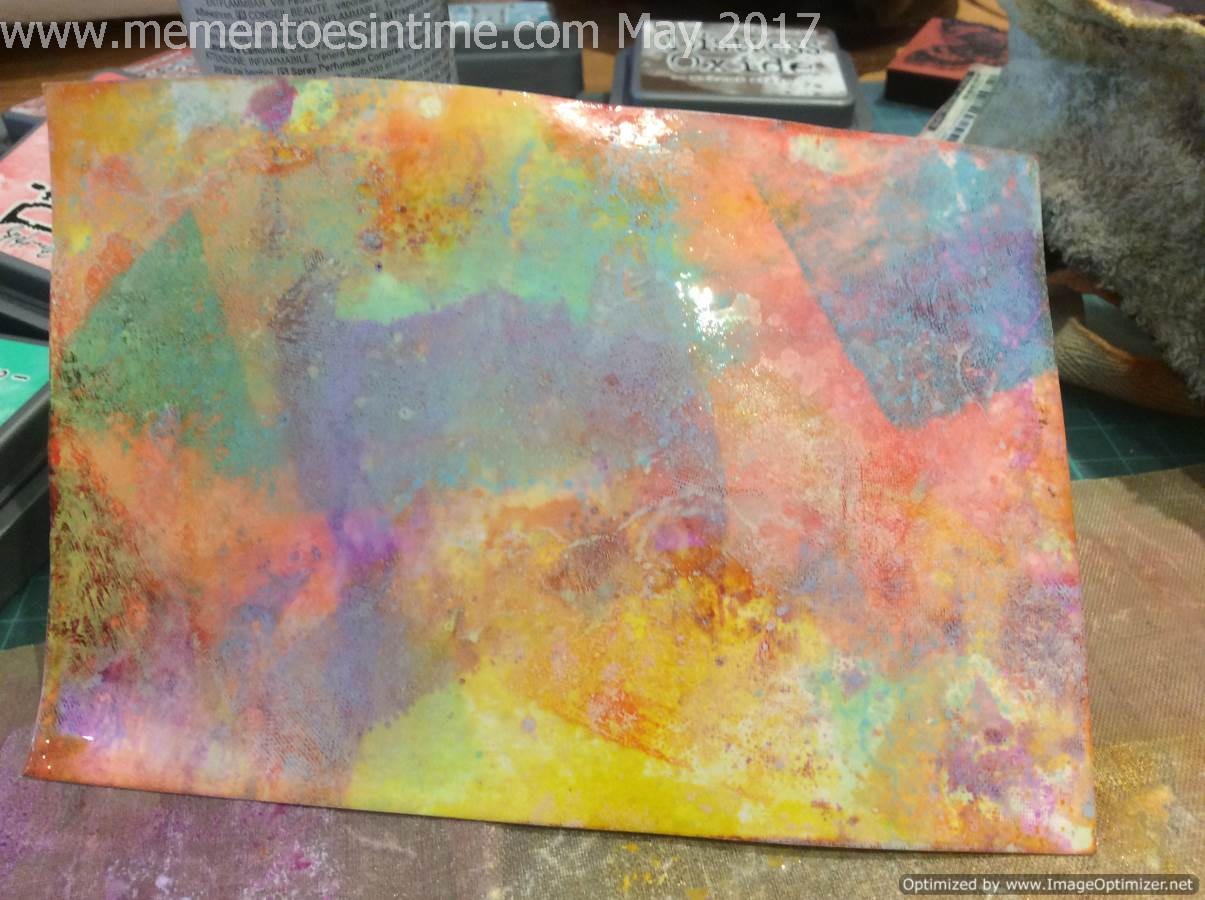 As the inks dry, they leave a quite dramatic oxidised effect with a fine, chalky, dusty finish that you can see in the photo.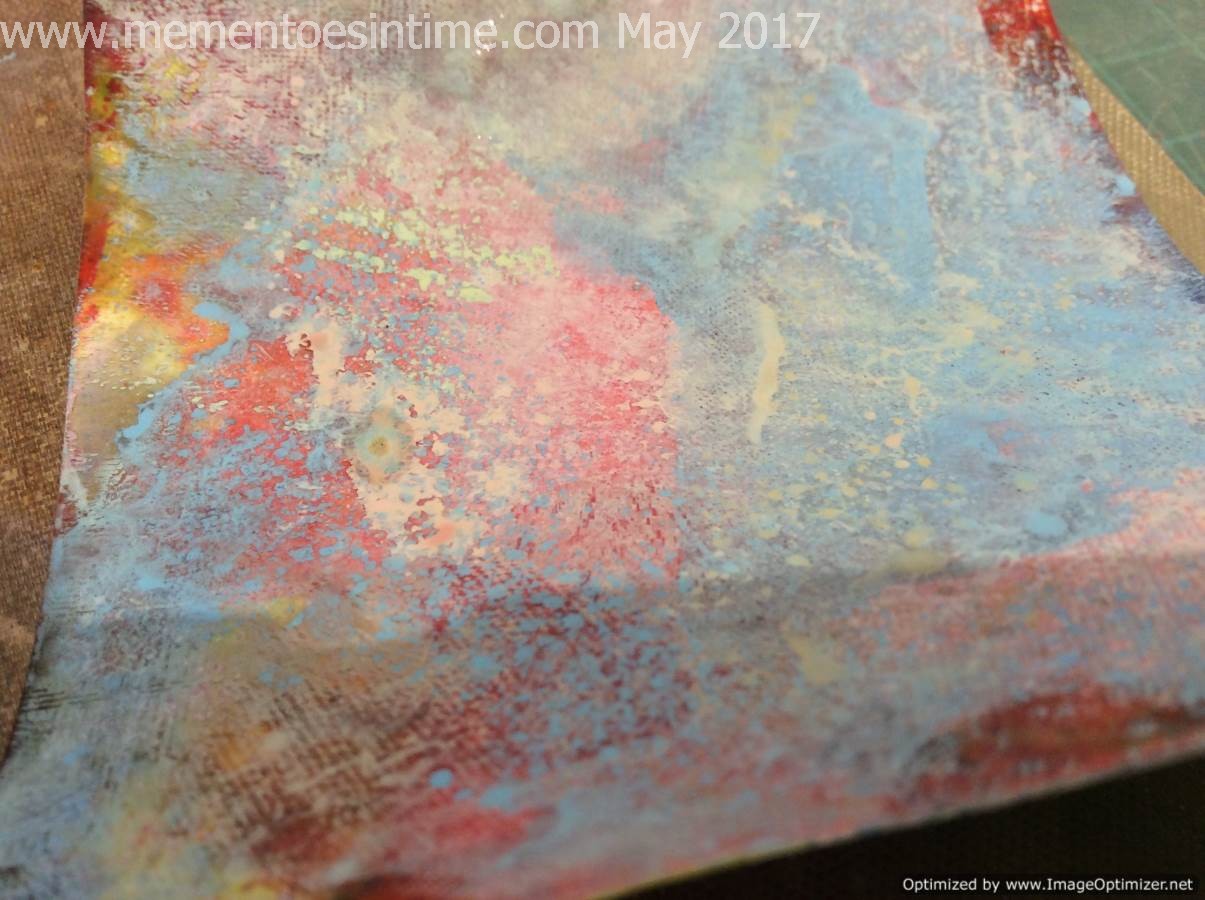 Here is another example with some different colours and an even more evident oxidisation effect.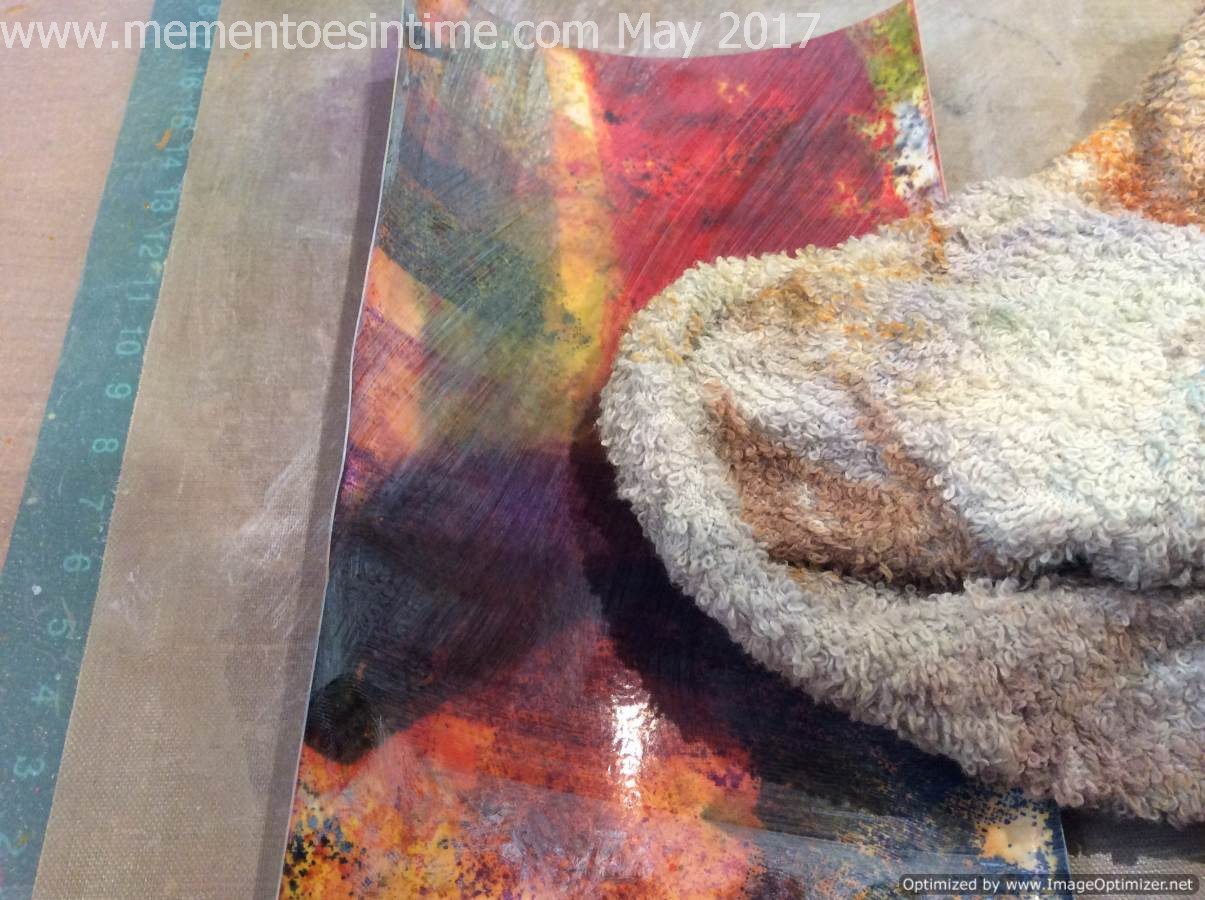 Quite by chance I noticed that if you gently rub the photo paper, the oxidised finish will lift off, leaving the stunning and vibrant colours of the ink behind.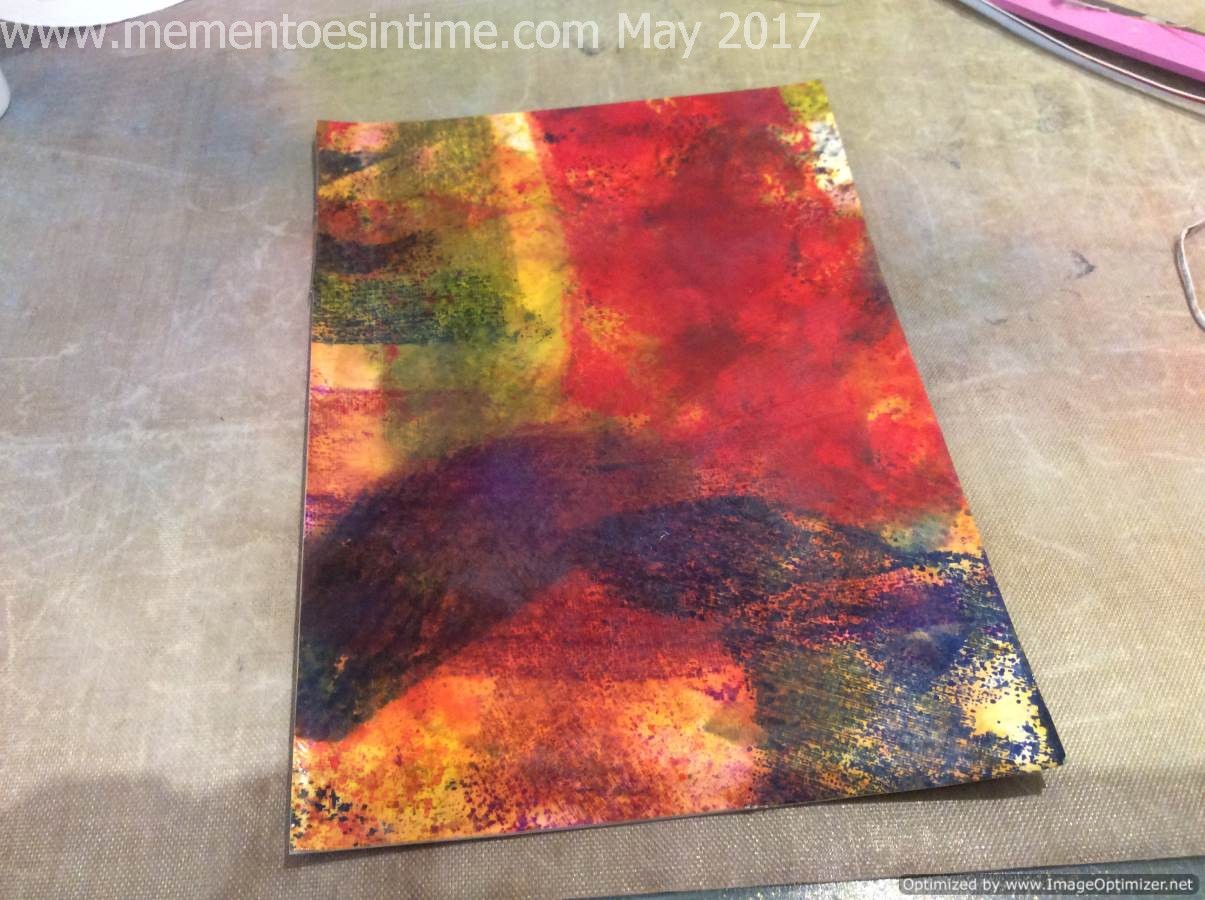 Note: If you wanted to keep the chalk effect, or maybe rub some of it off and leave some of it, you would have to seal the surface of the photo card to capture it. I haven't tried this yet, but any direct application of say a wax or anything similar would lead to the chalky finish to be rubbed off, so you would need a spray fix or something similar perhaps. This is definitely a case of try it and see.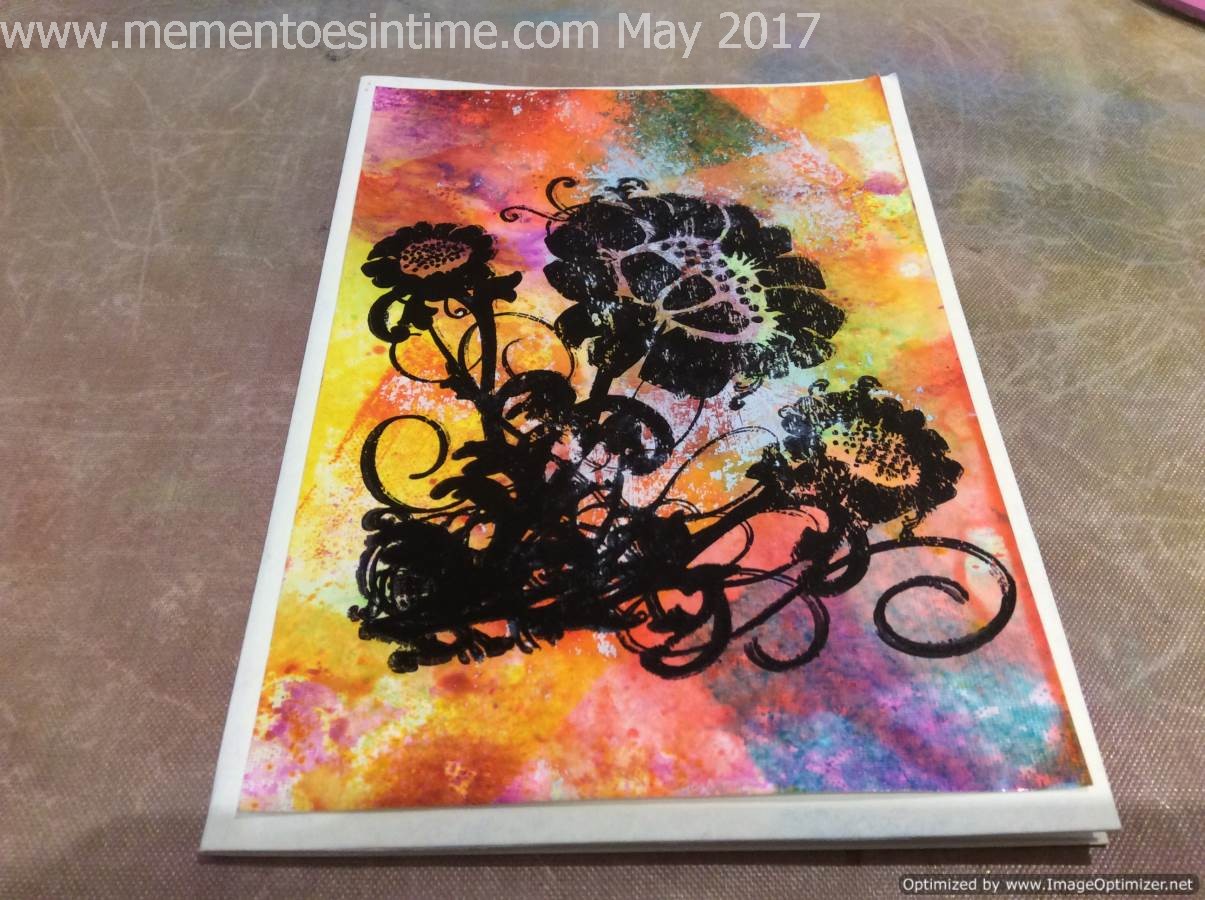 Tip: Use the right stamp!
Back to the first example, I decided that such a bright and beautiful background required a dramatic stamp, so I decided to try this Fiskars stamp from my collection, without testing it out on another piece of paper first. The stamp itself was not a completely blocked out design, it had a more distressed finish and I don't think that worked well. A stamp that gave a completely blacked out image would be better. I also felt that it dominated the background too much.This is an example of what NOT to do!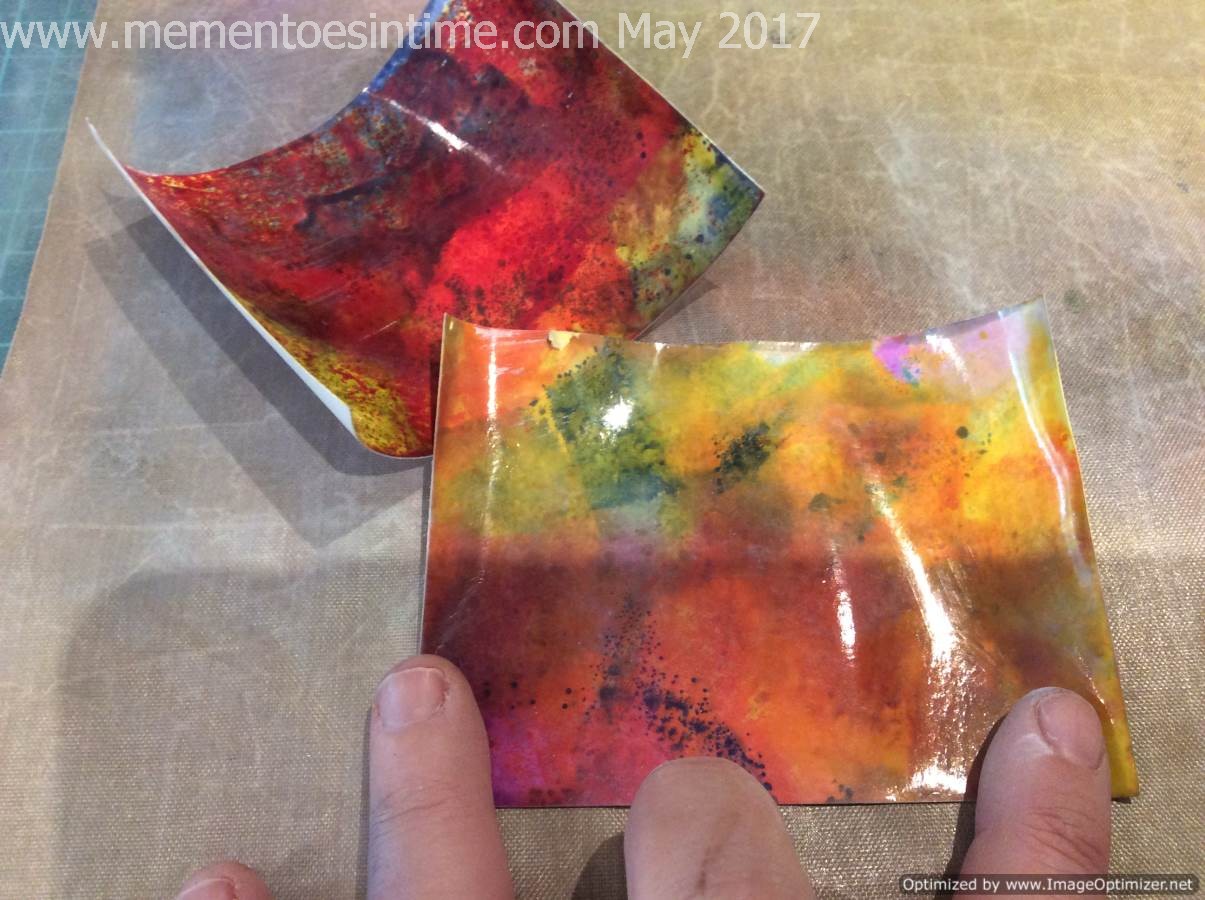 Here is another example of a background with the oxidised effect removed. A lovely glossy finish of just the beautiful inks.

Stamping on the Glossed Background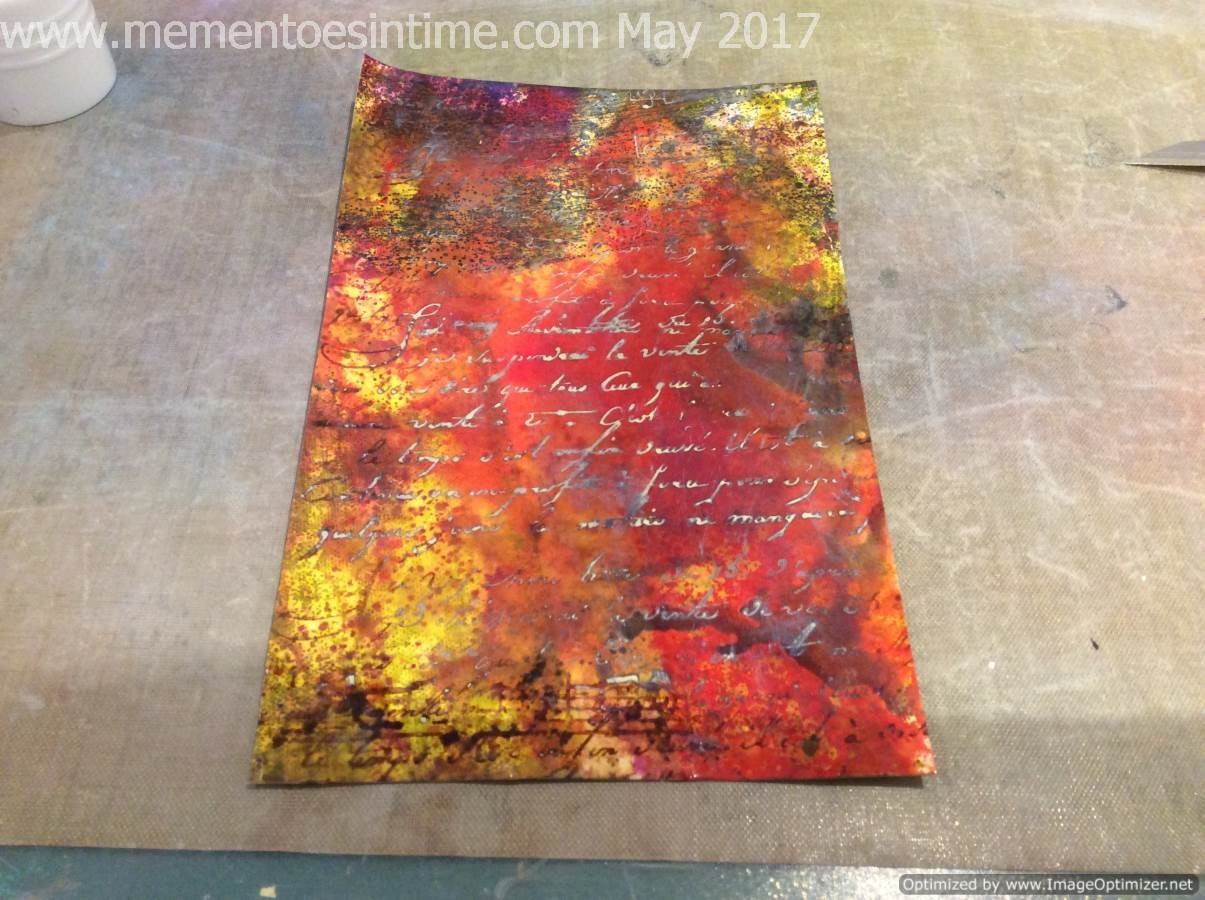 This background one was particularly beautiful and rich, much the same as the effect you would get with the Normal Distress Inks.You could stamp directly onto this with the raw Oxide ink, as I have done in the bottom left hand corner.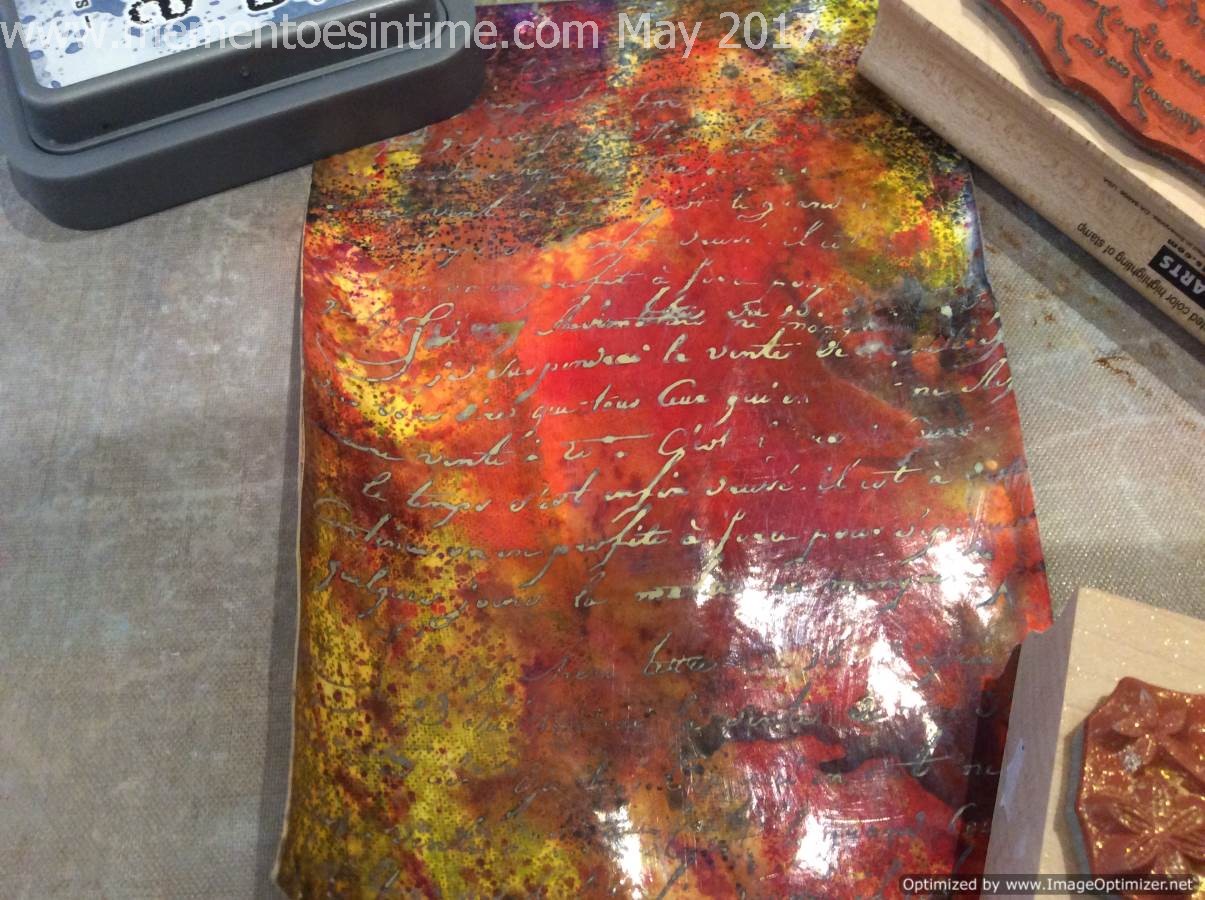 You can also use the stamps to create a white effect on your background as I have done with this Script Stamp.Simply wetting my stamp with water or dabbing it into a puddle of water on my craft mat and then pressing down firmly onto the background, means the water oxidises the ink underneath and creates a whited out effect as you can see. Once dried, some of the oxidation rubbed off, so leaving a mix of both, which was an interesting effect.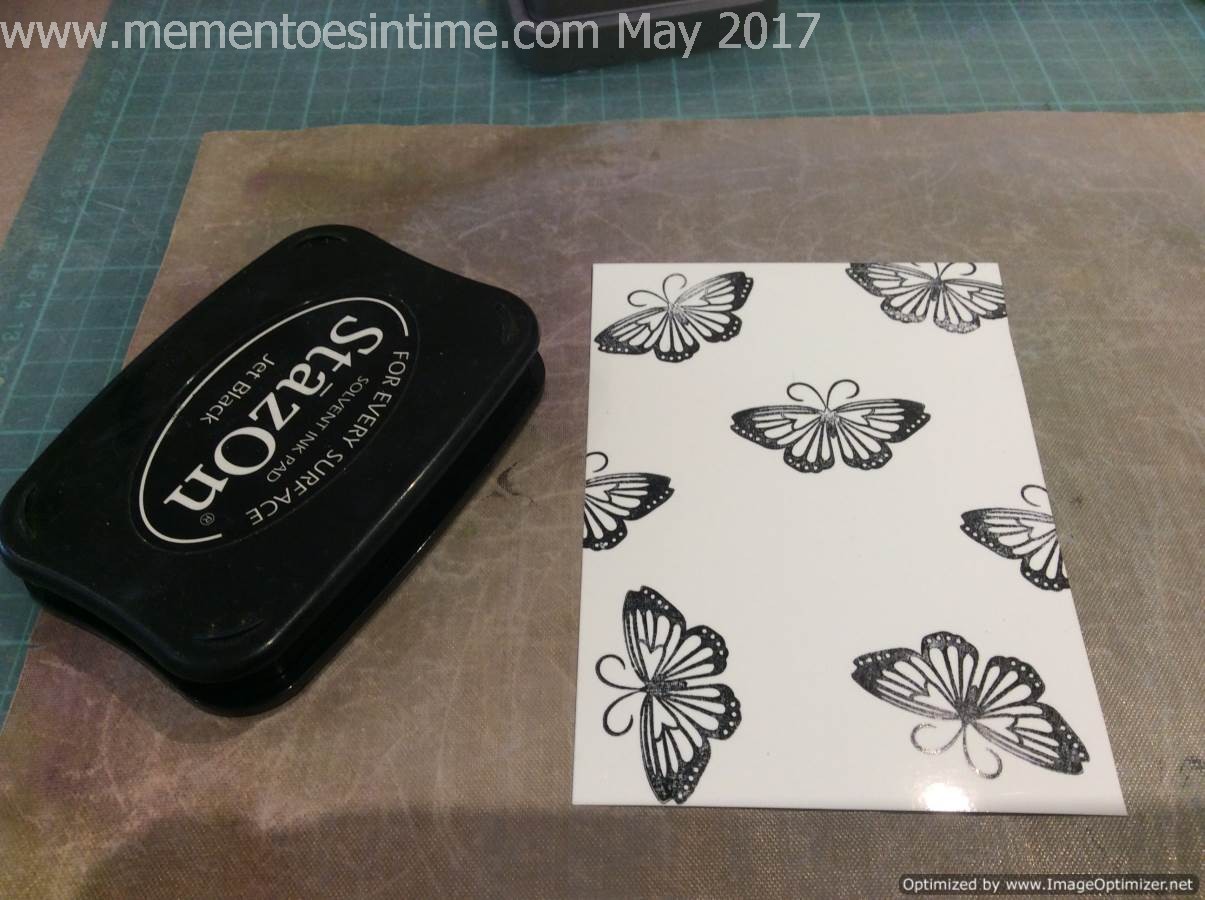 For this next example, I am stamping my butterfly with Stazon,  which is the best ink to use on a glossy paper like this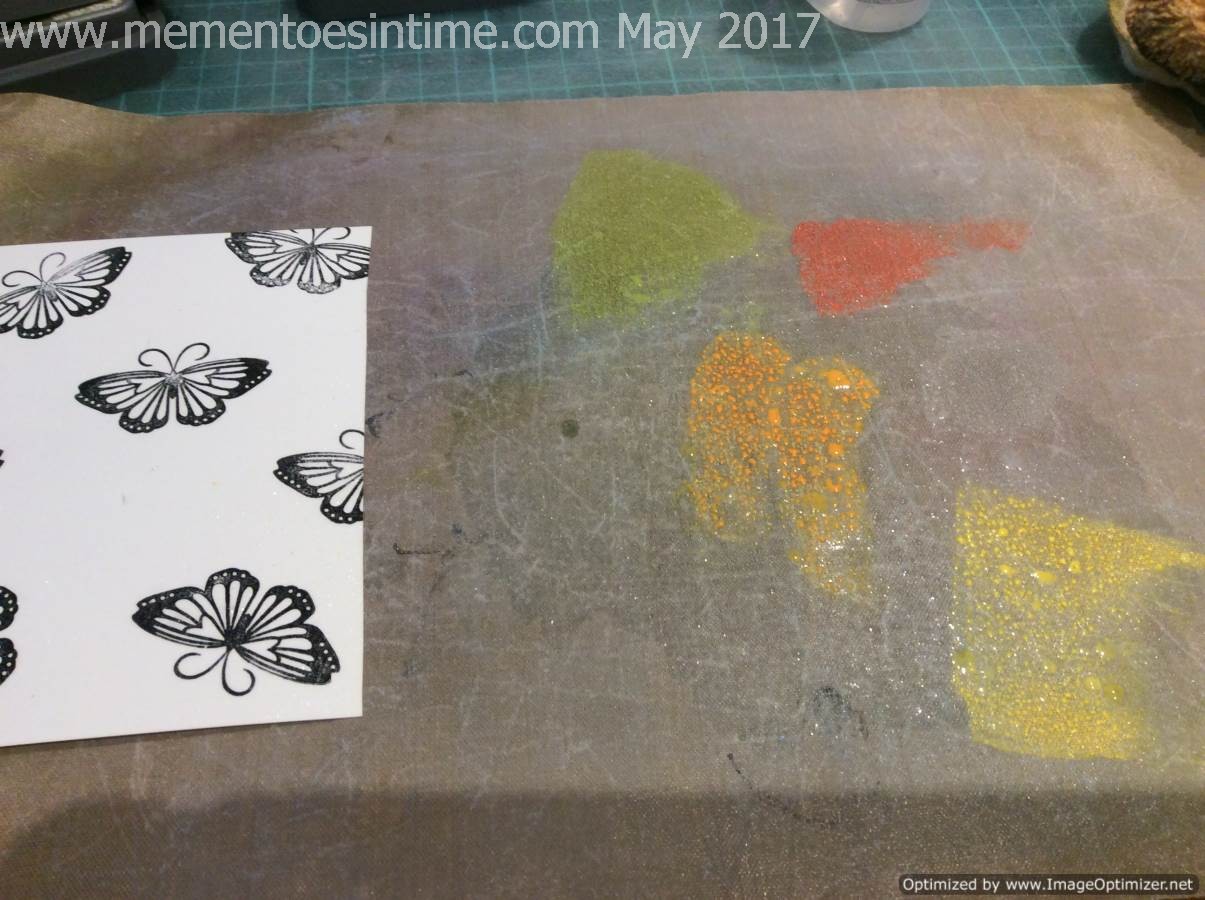 I have chosen my colours of Distress Oxides and wiped them on the sheet with some sprayed water added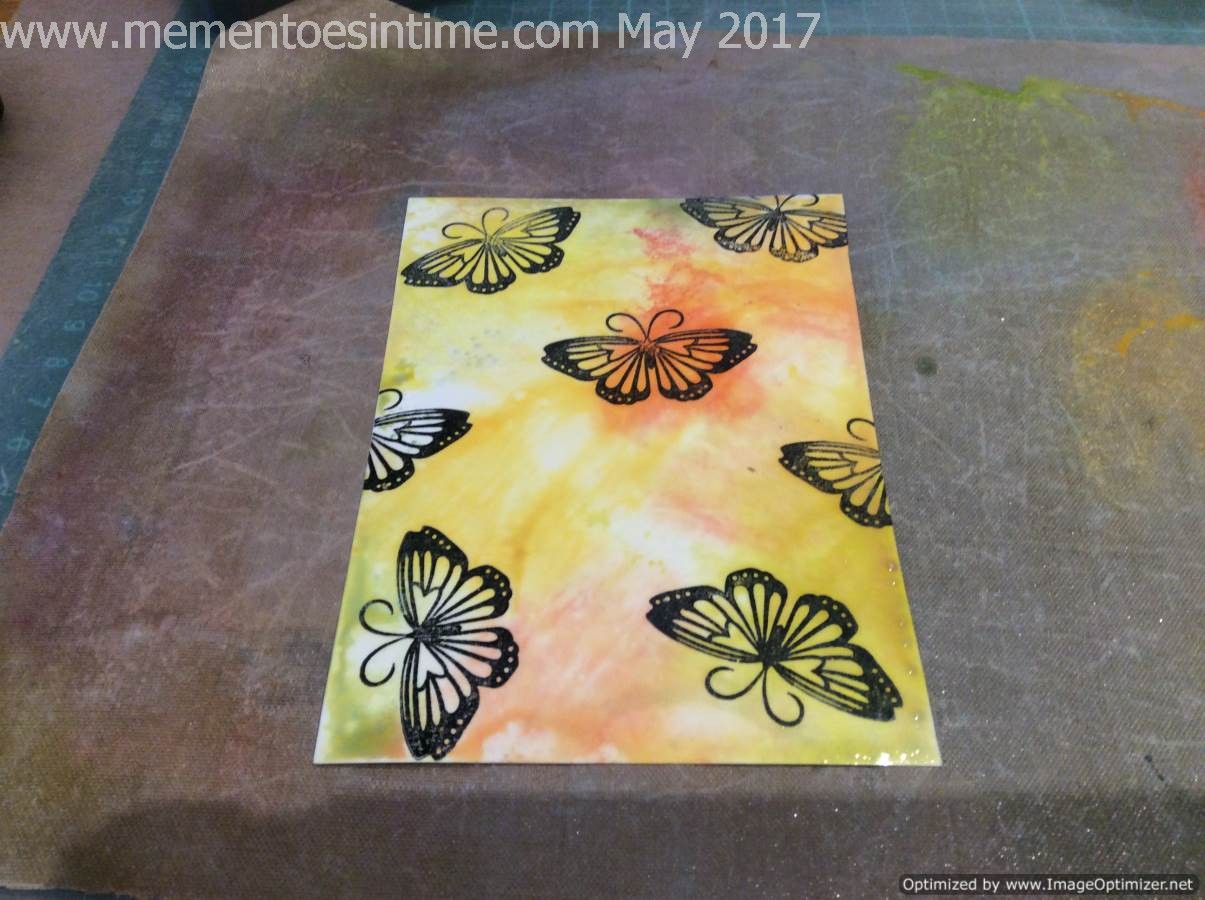 After dipping, you can see that the effect is very watery and feint as the inks move about a lot more on this glossy paper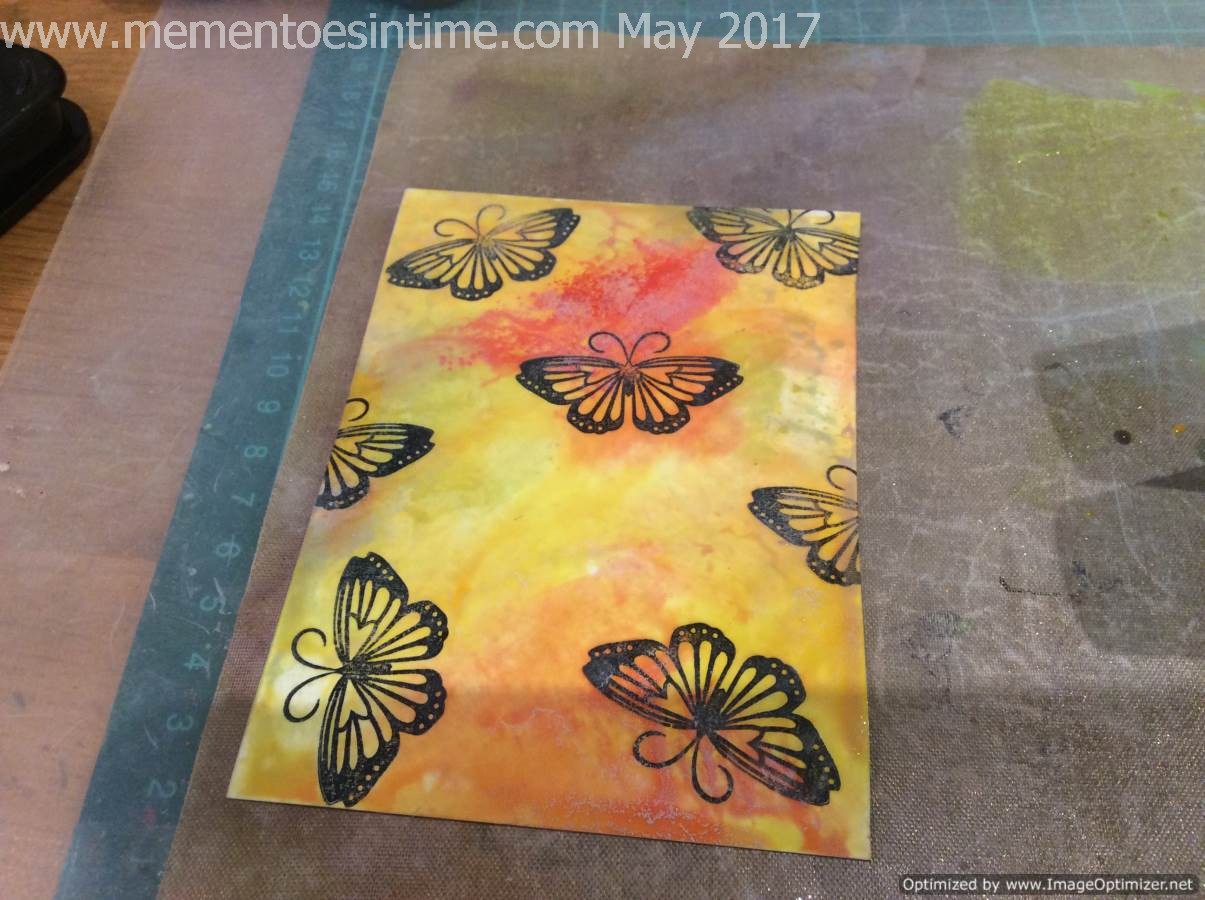 After letting it dry and adding several layers, the colours become more vivid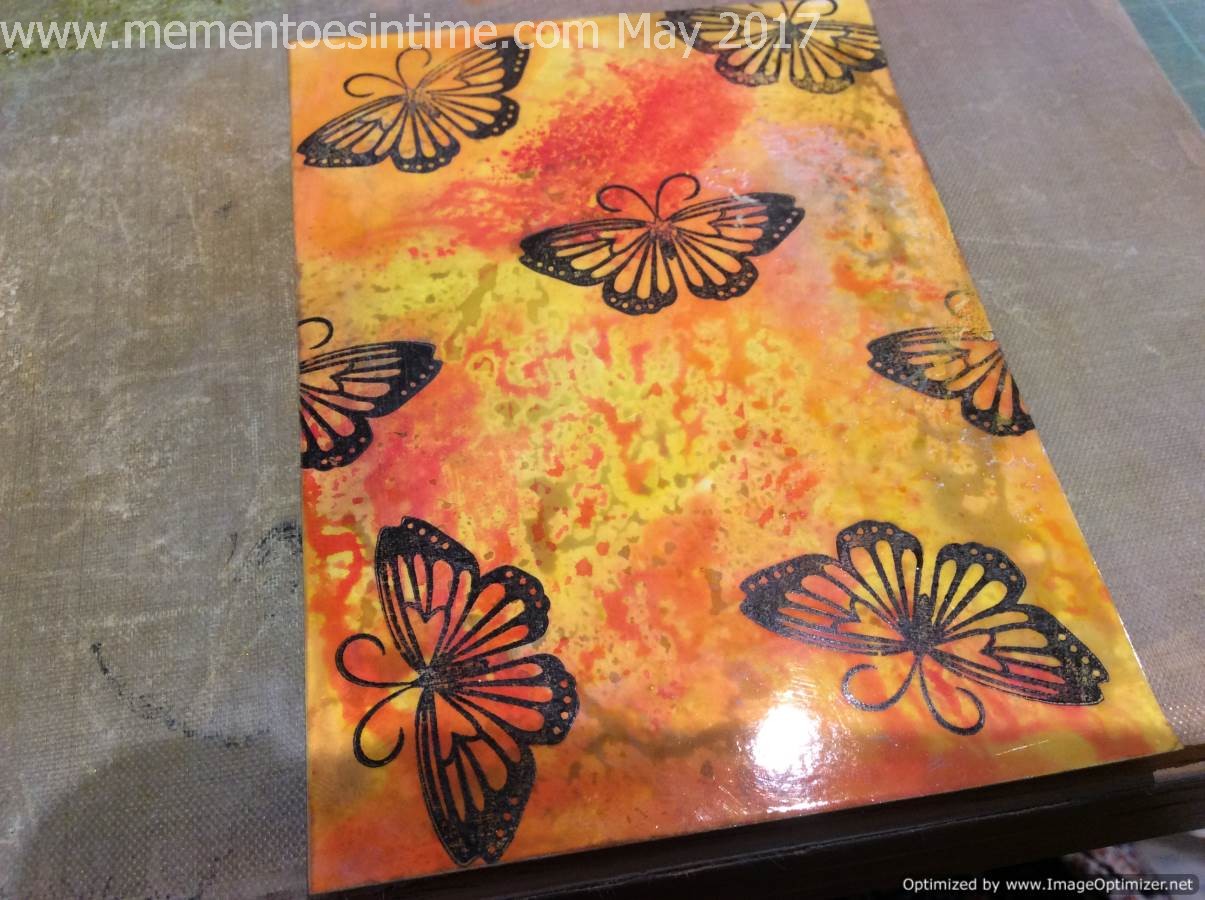 I deliberately wanted this water effect you can see here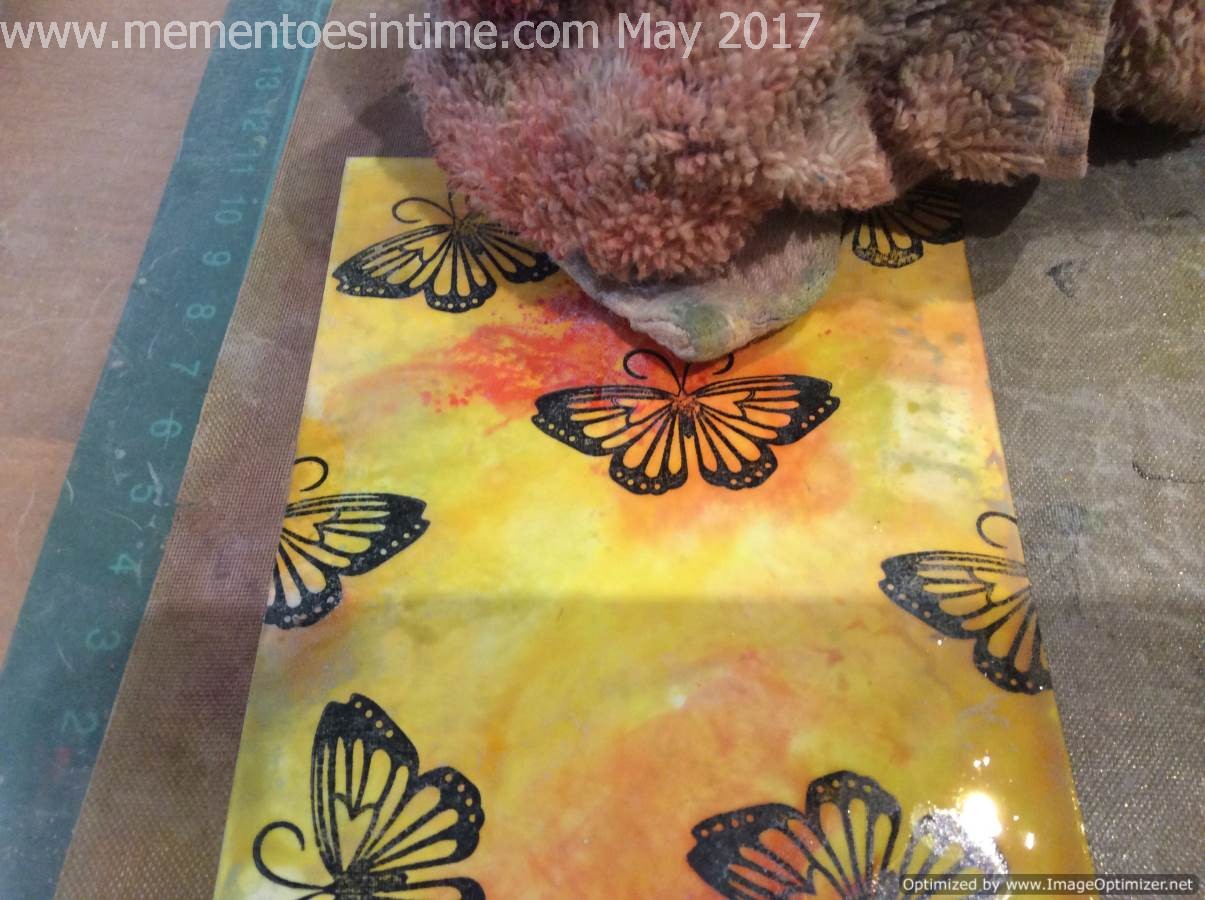 If you think you have overdone it, then gently dab off any excess with a cloth. Make sure you use a clean one and not a filthy one like I have here!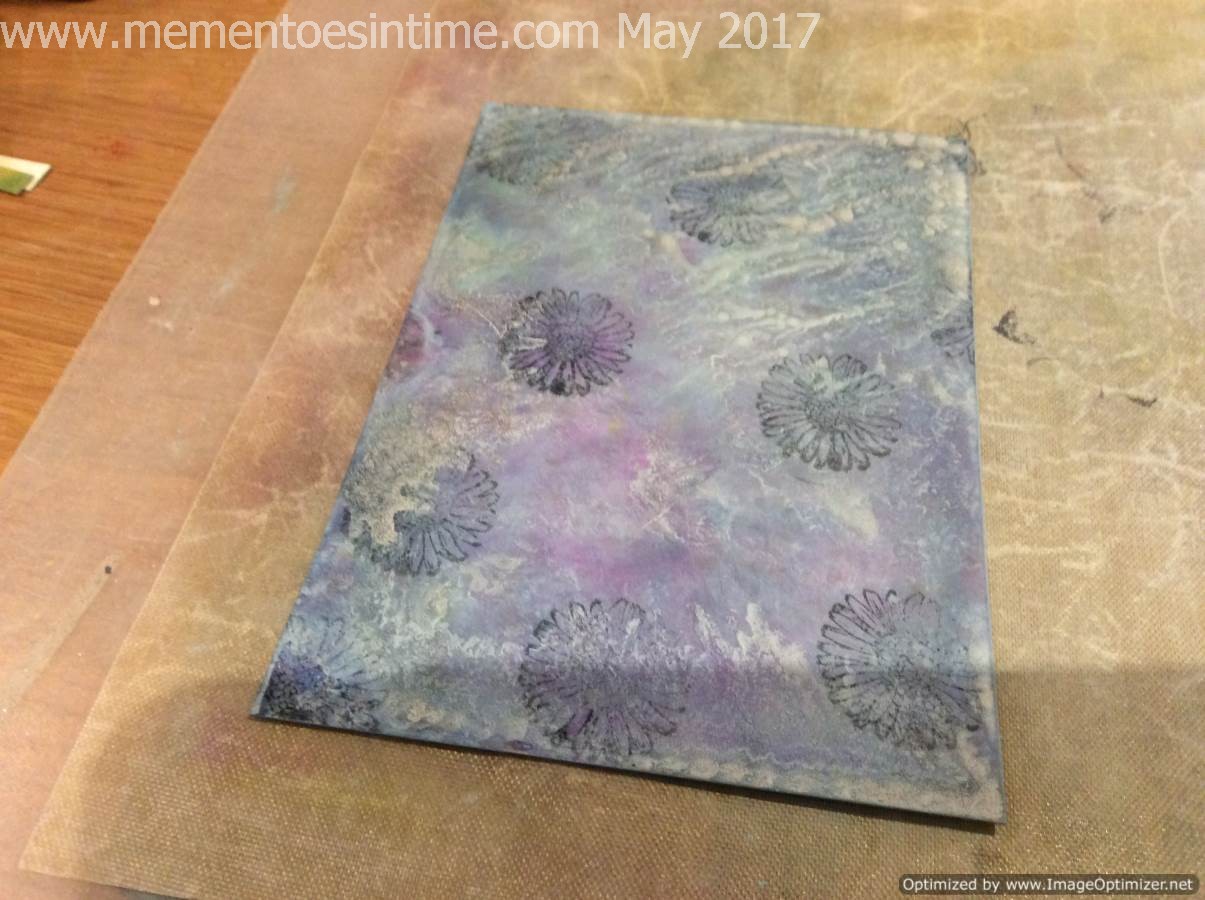 Here is another example using a different stamp and colours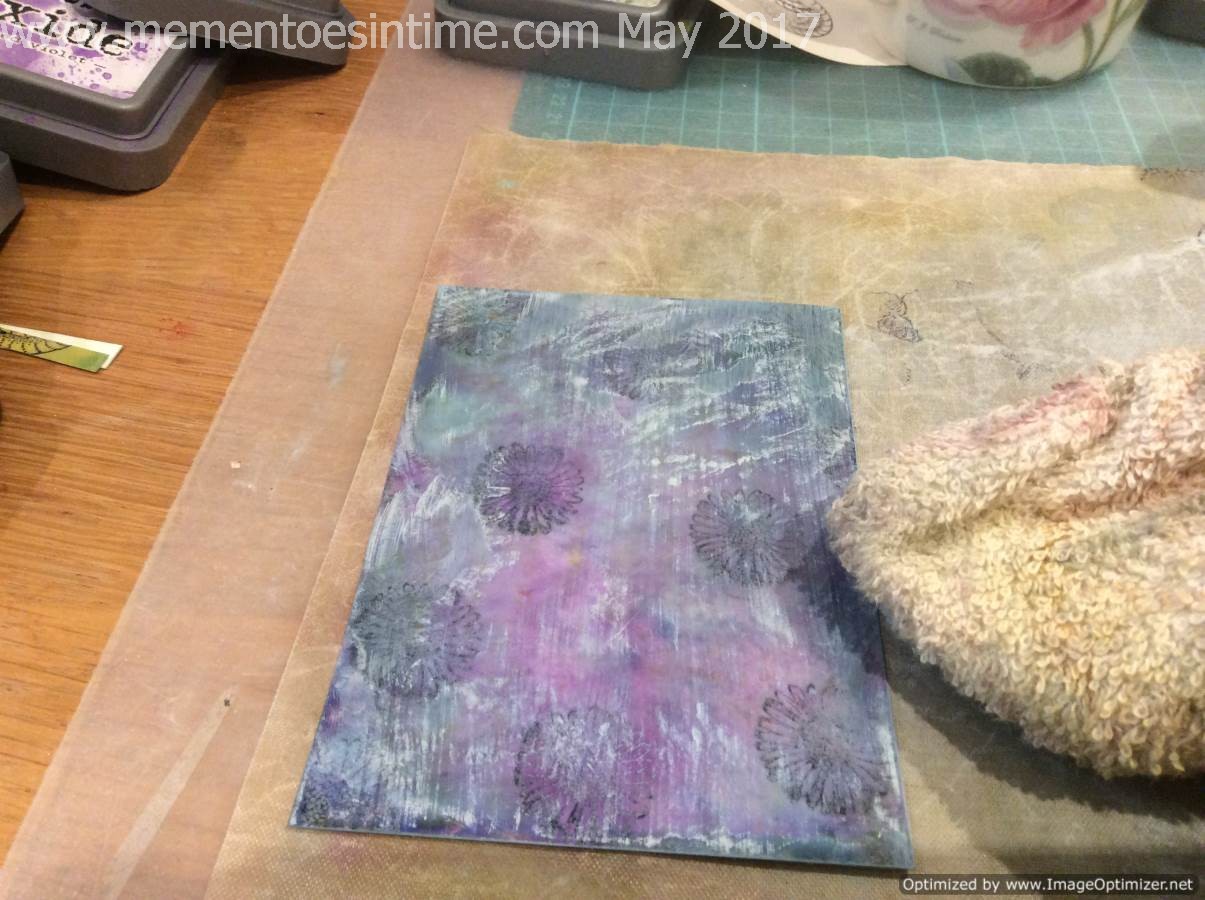 Just rubbing off some of the oxidisation and leaving some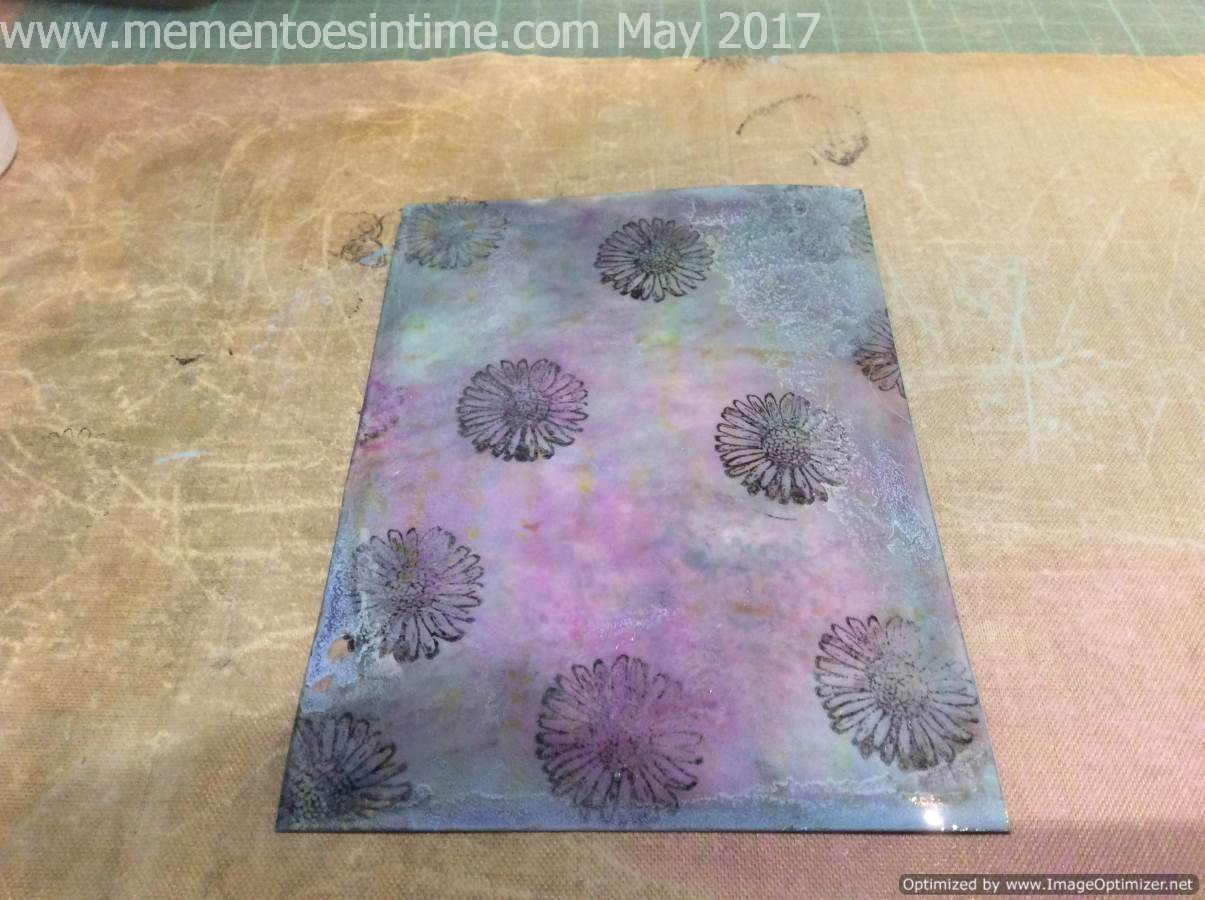 Not so pleased with this one but interesting experiment none the less.
I will be using these examples to make up some demo cards that I will post later but that is it for now!

Thanks for joining us for this latest part of our series on Distress Oxide Inks. Next up, we will look at some stamping techniques and another gloss effect you can get.

Important Stuff
Please ask if you wish to use our content - words, photos or designs. You can contact us here and we usually just ask for attribution links to be added.
I would like to say that this article is NOT sponsored in any way, I do not receive any remuneration and any enthusiasm for the product is genuine and without any kind of financial incentive whatsoever!