Life in A Distressing World, Adventures With Oxide Inks (Part 11)
'Stencil' It In Part One

Today we are looking at a few techniques using stencils with our Distress Oxide Inks. I had a lot of fun with these, so if you have the kit, then why not join in! As this is a long post, I will split it into two parts to make it easier to read but as always, there isn't much chat and lots of photos!

Technique 1 Basic Rub On Stencilling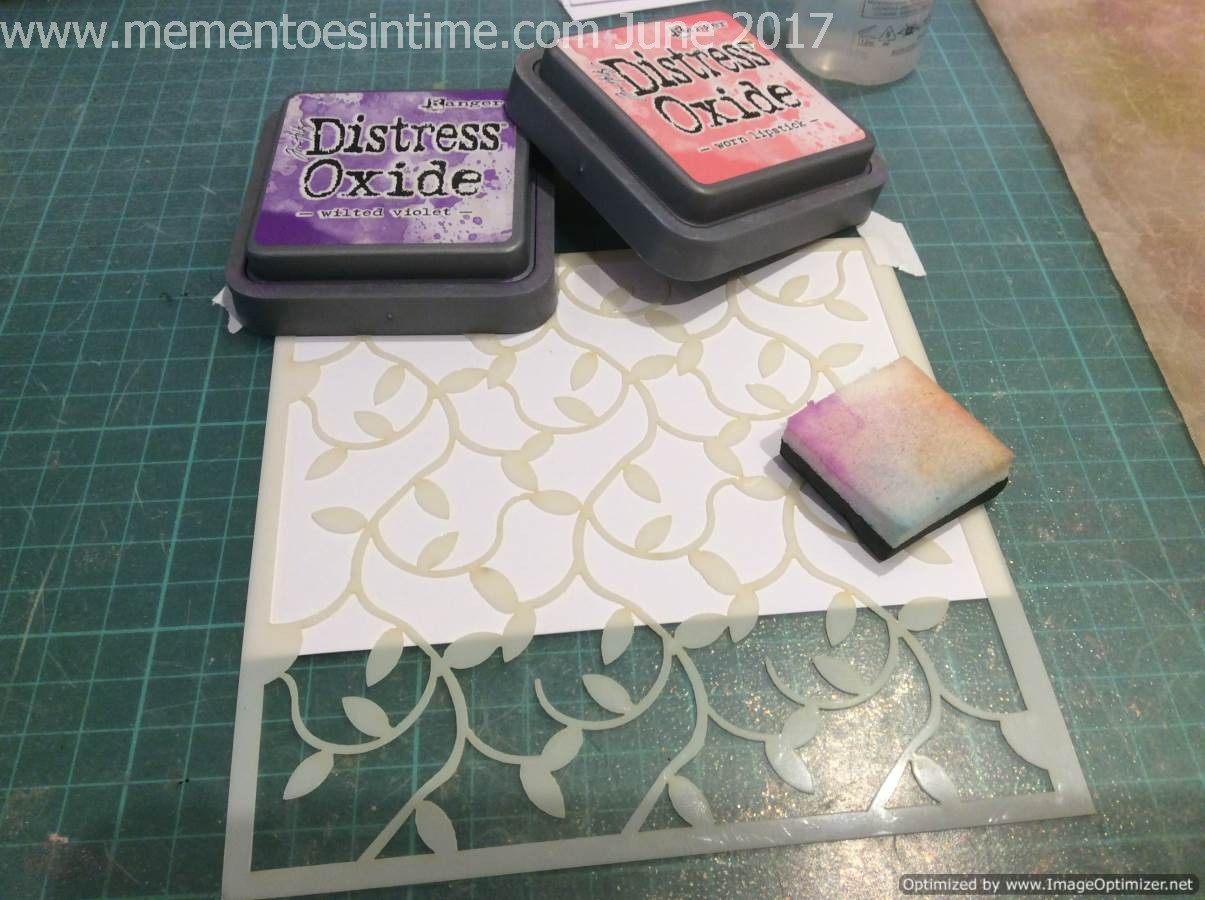 I am just rubbing the inks directly over the stencil here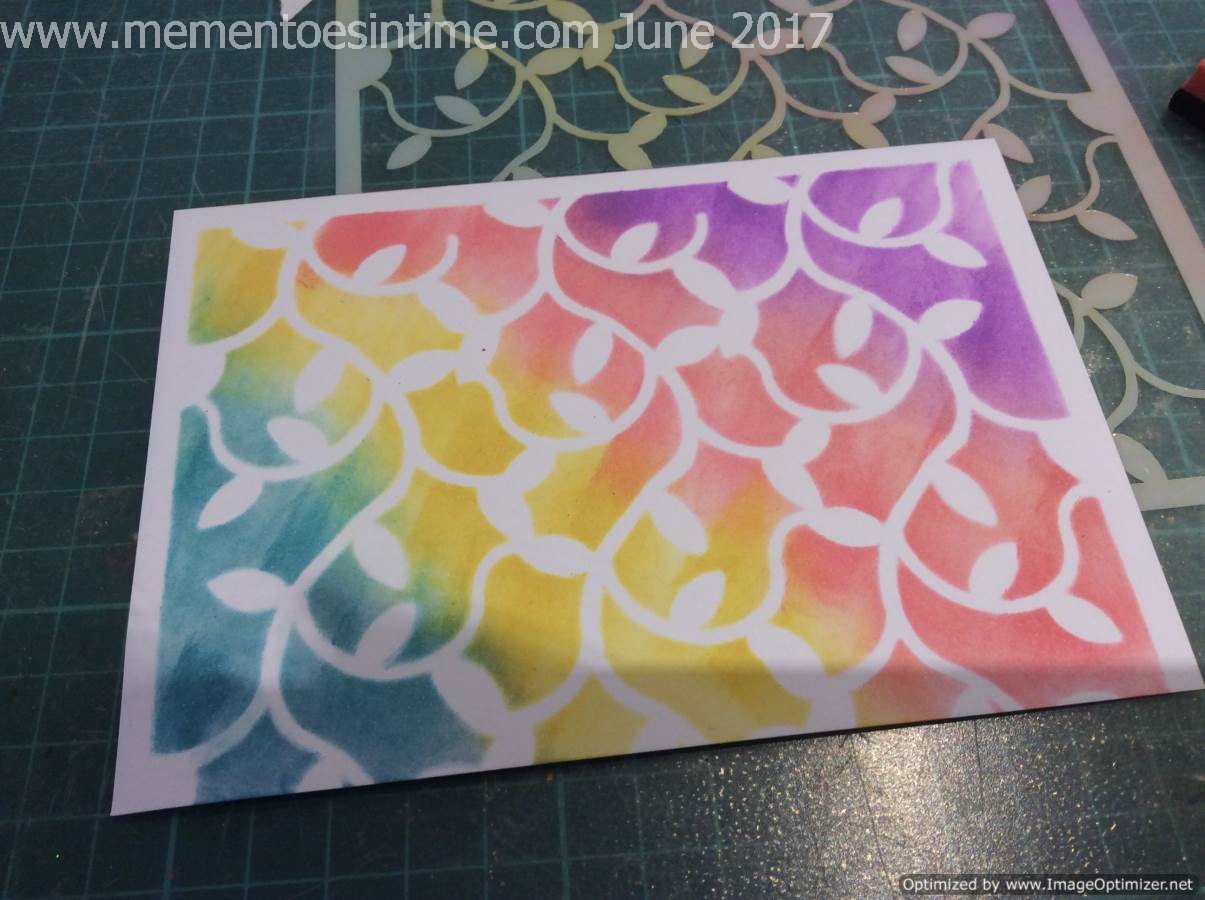 The colours blend nicely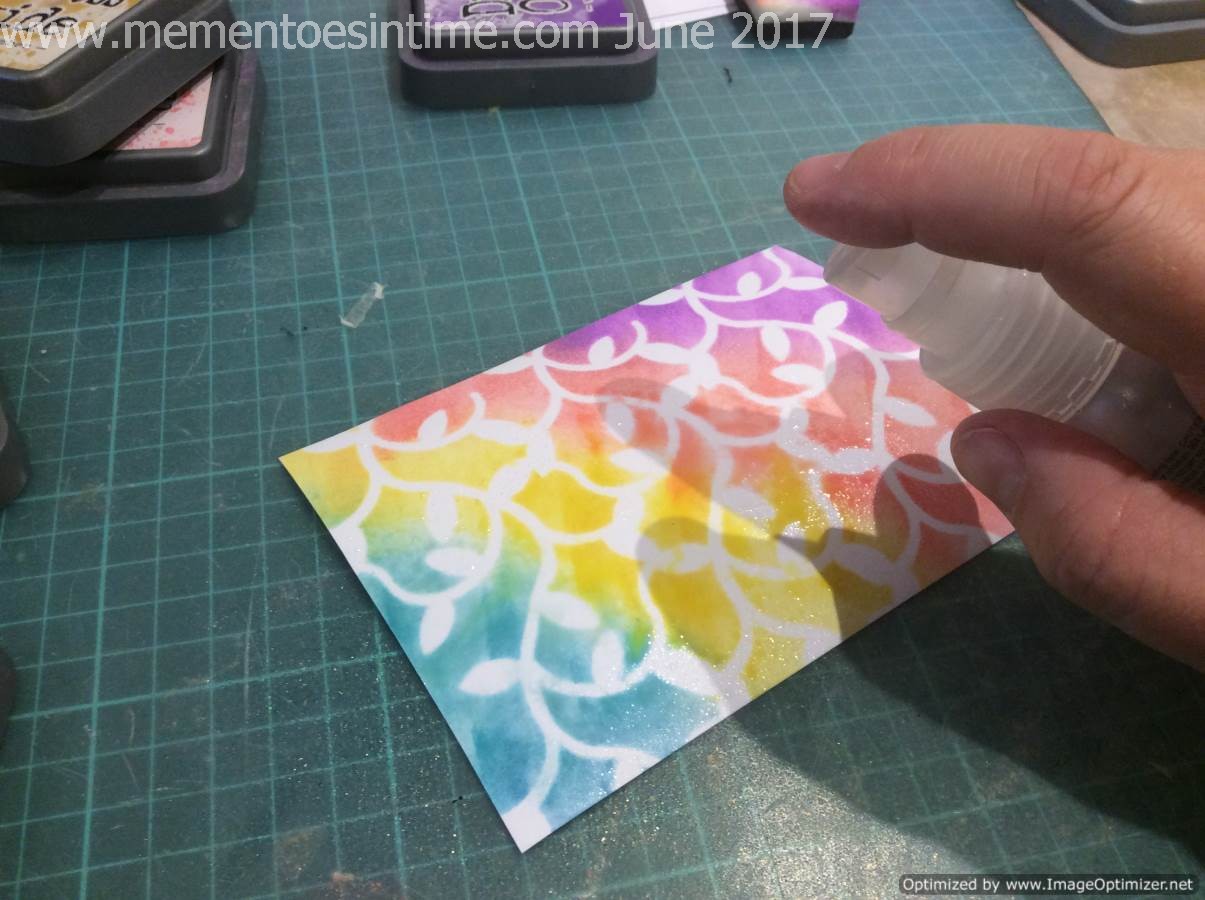 A spritz of water will start to blend the colours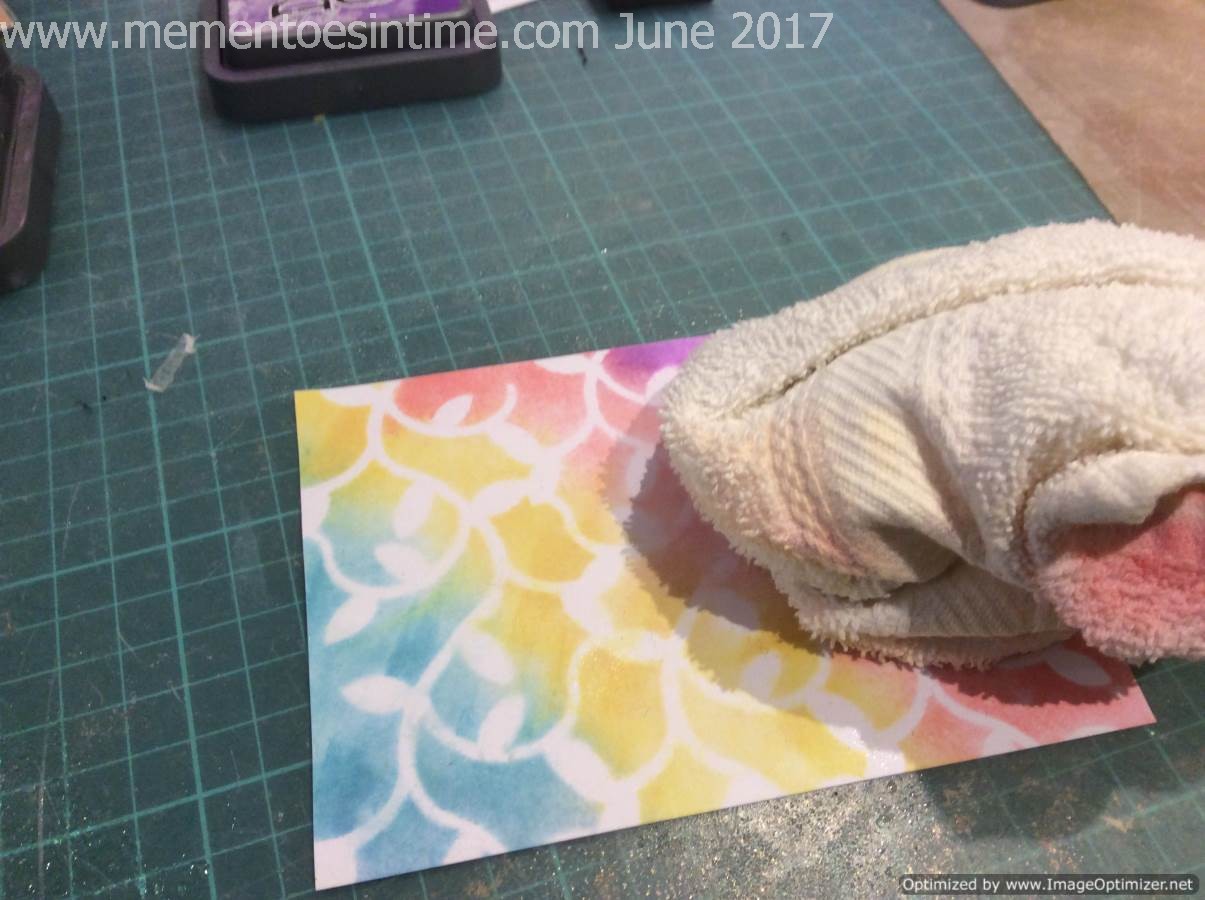 Dabbing off excess water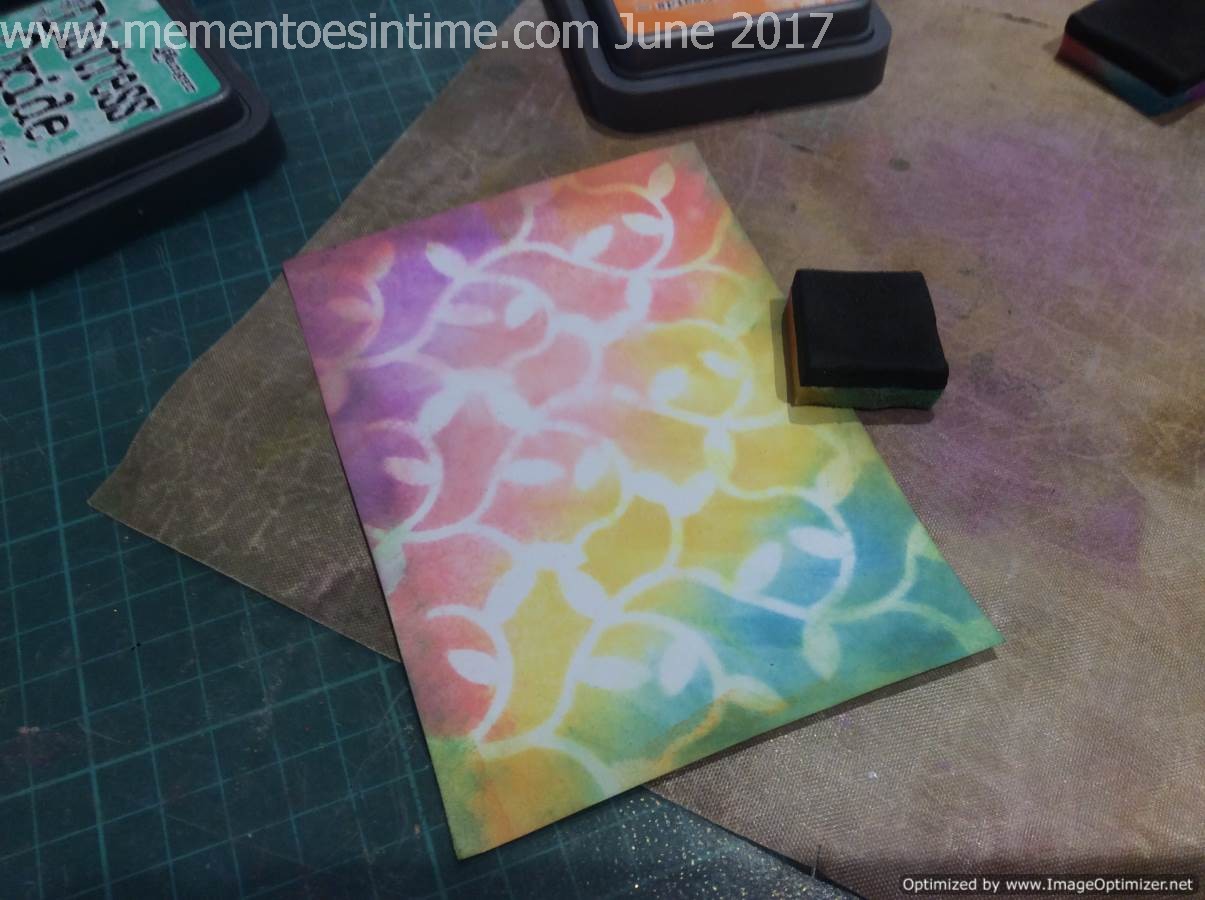 A bit of colour blended around the edges gives it some depth

Technique 2 Stamping with a Stencil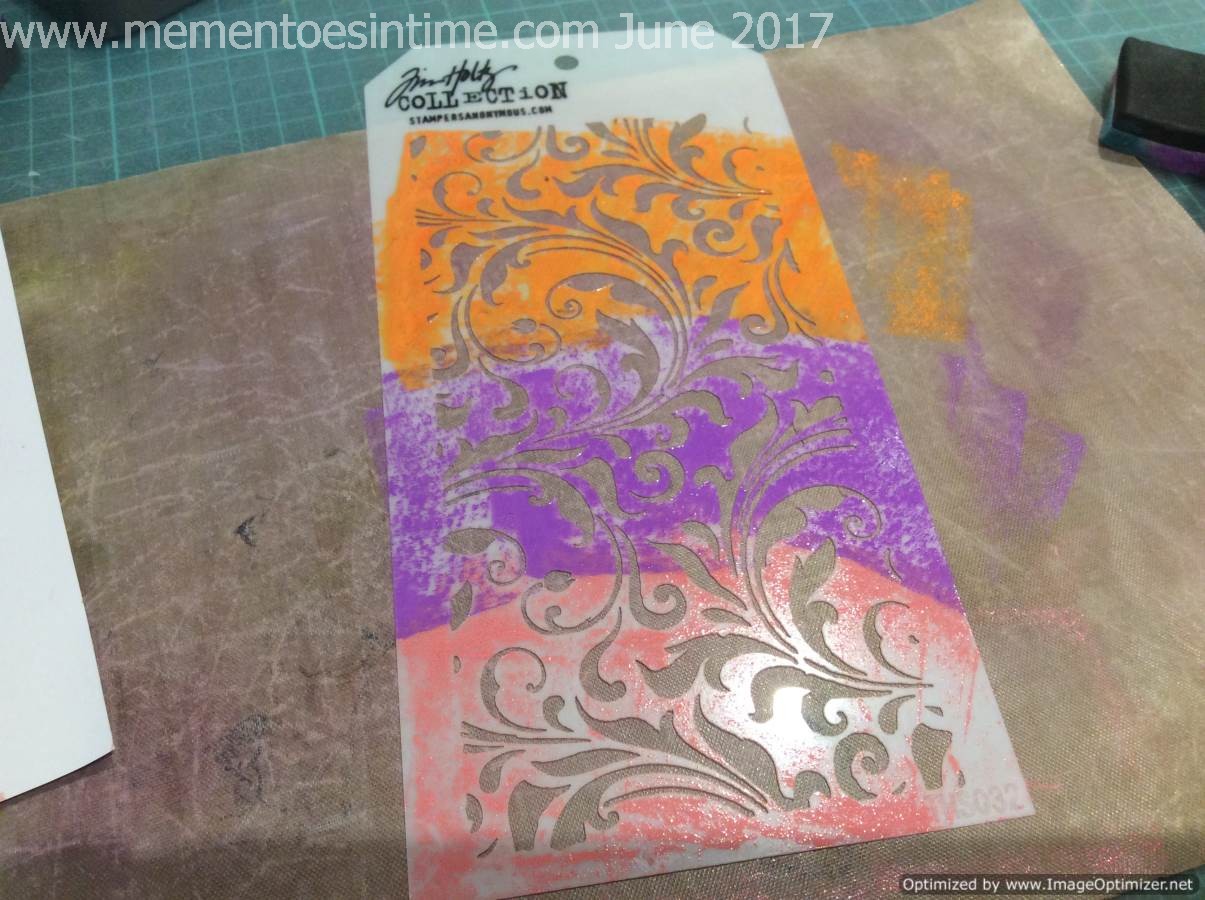 I've applied the ink directly to the stencil here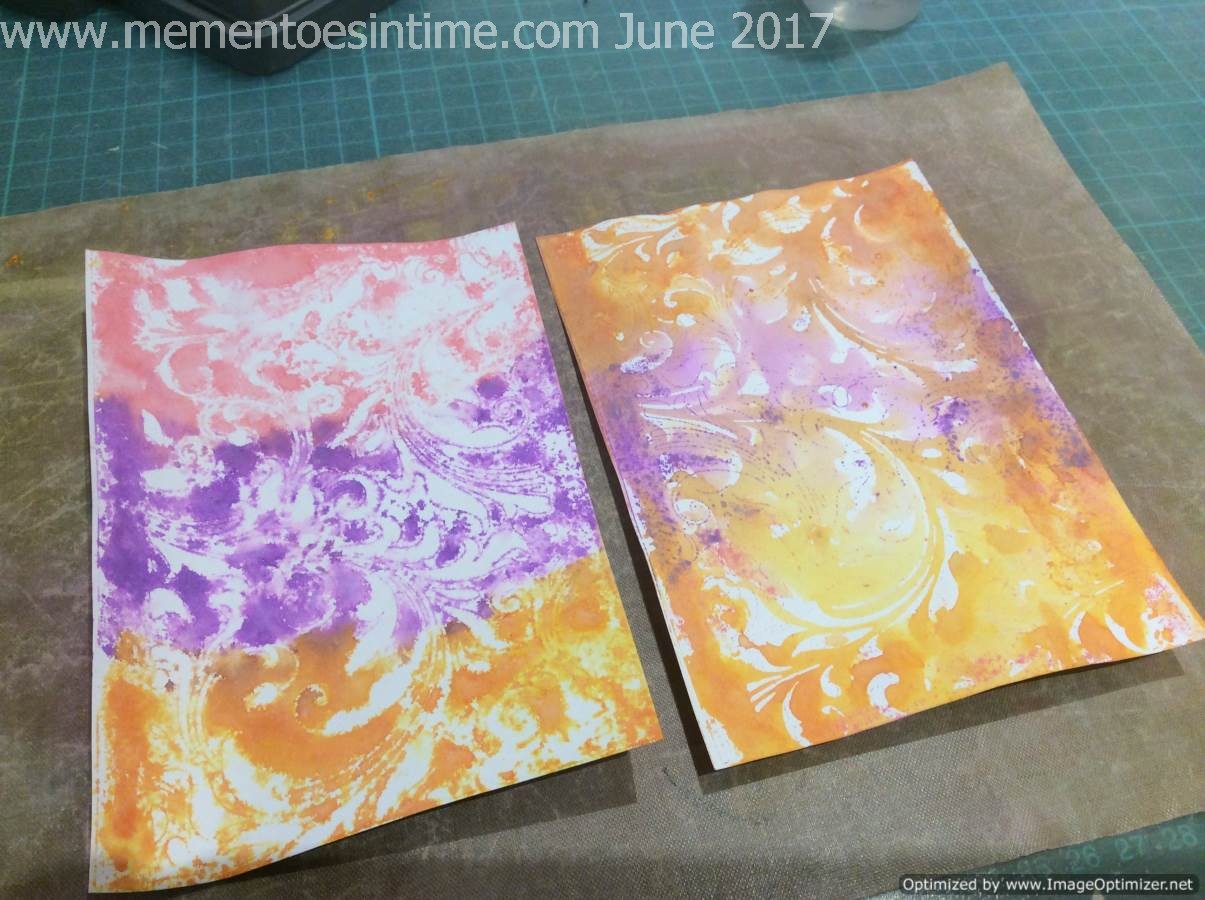 This gives quite a harsh image as shown on the left. Adding some more water gives a much nicer watercolour effect, as shown on the right.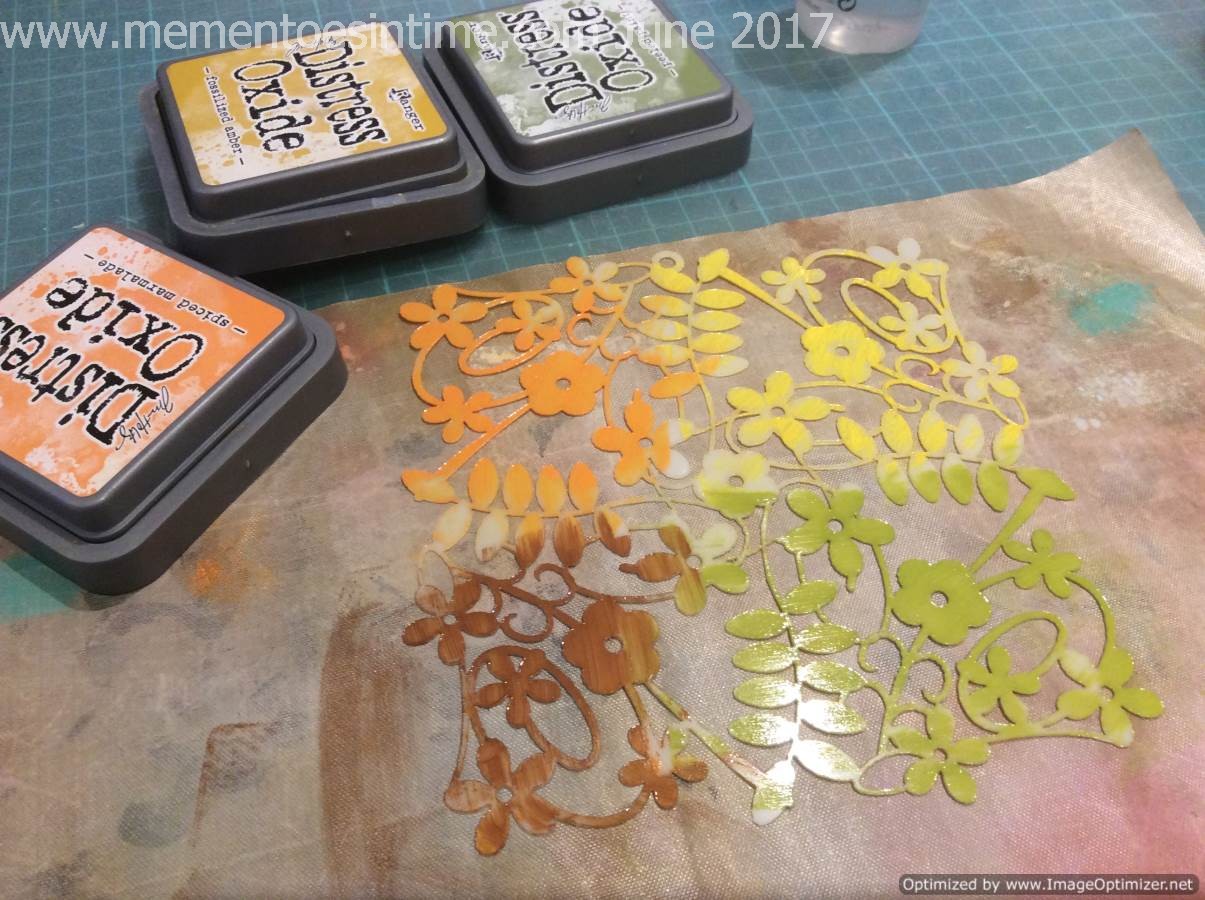 Here is another example using a different stencil and applying the colour in blocks. A little spray over the ink before stamping helps the colours start to run. You could also just lightly spray the paper before stamping too.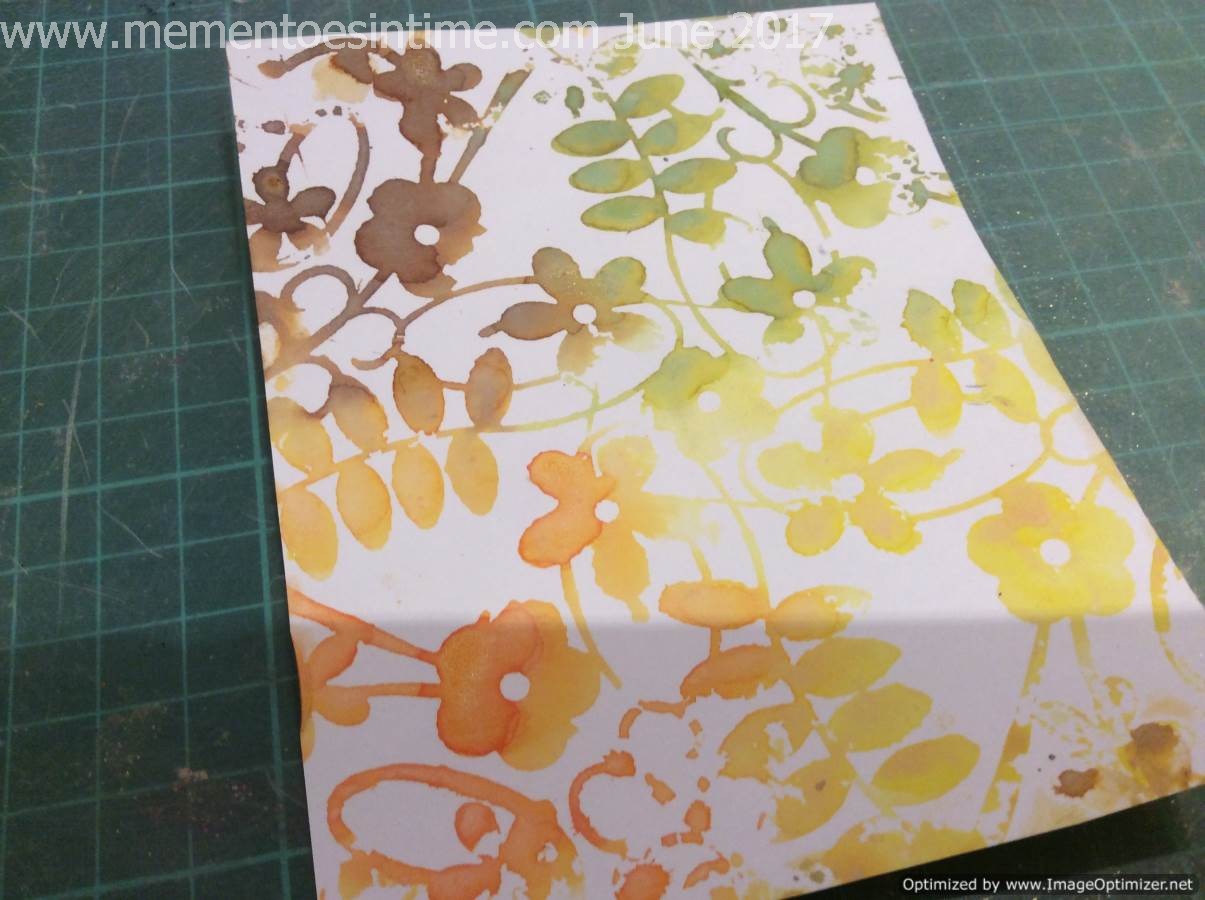 A beautiful effect!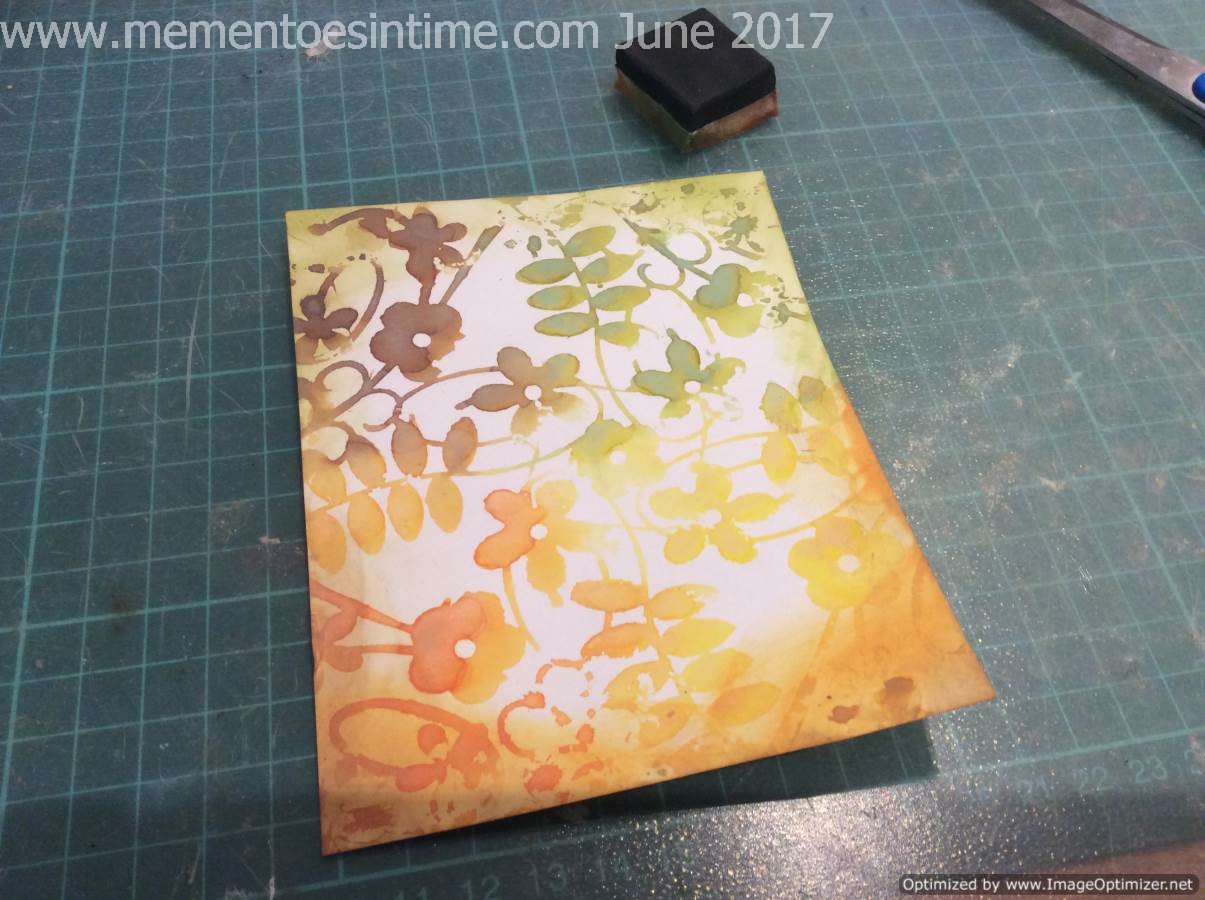 Again with some blending to soften the edges
Technique 3 Blending over A Background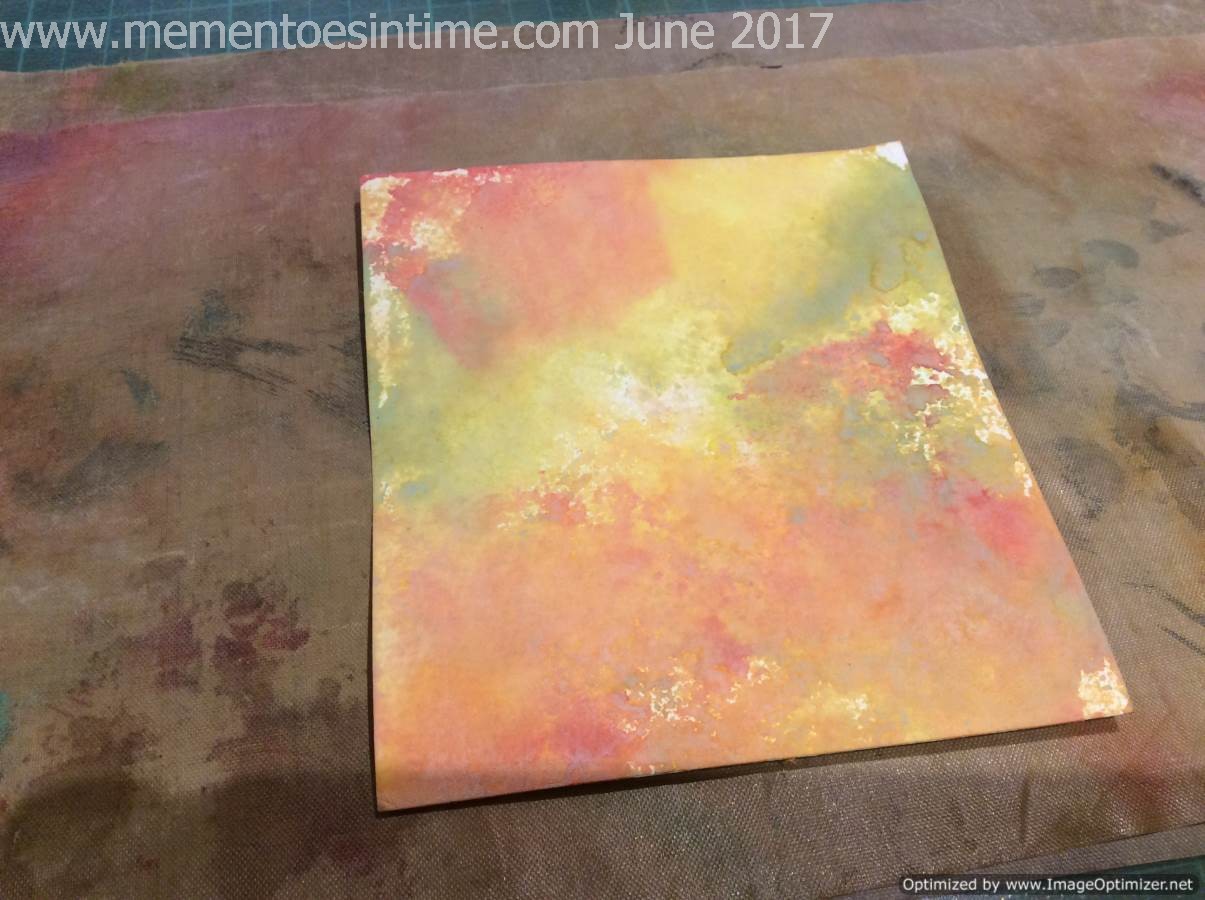 I've made a background with Distress Oxides and let it dry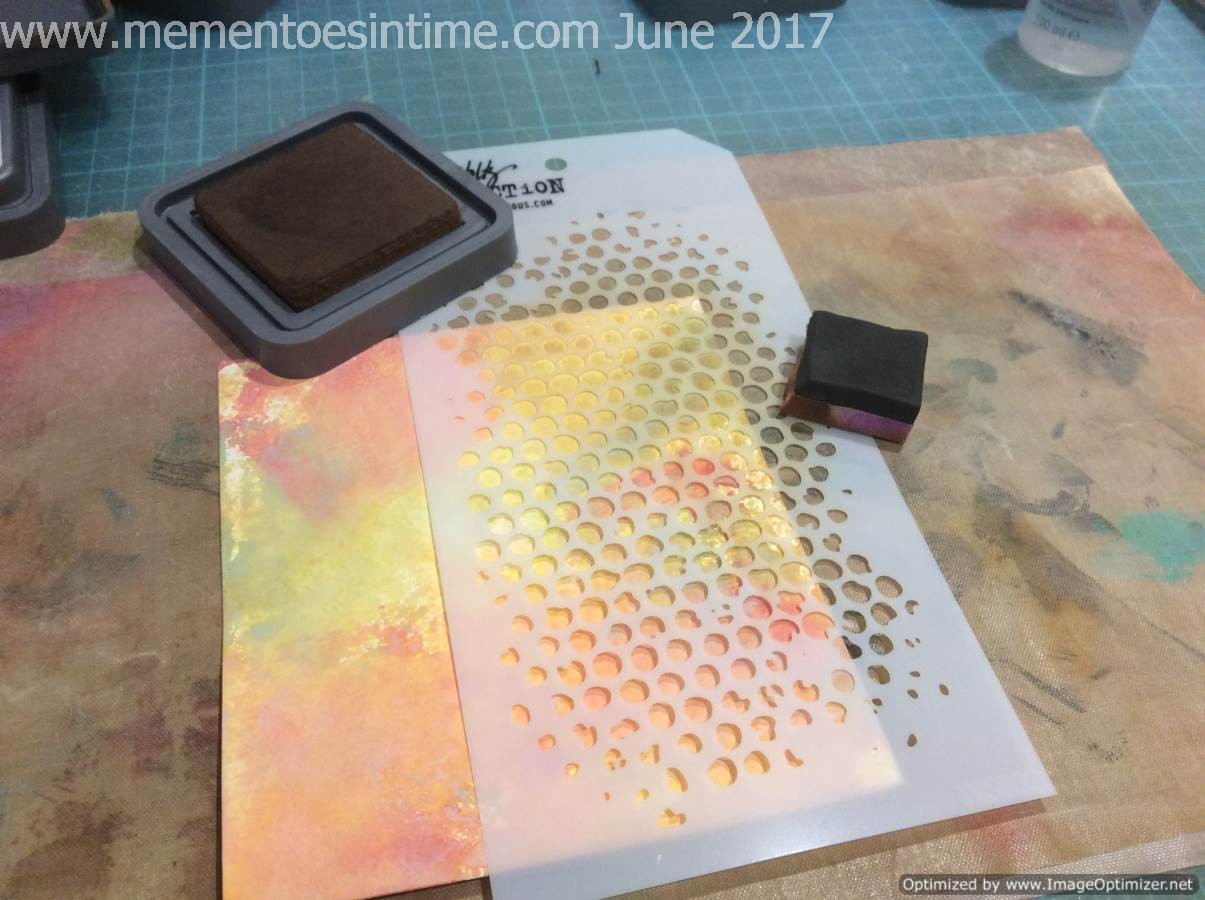 Next you can take your stencils and blend colours over the top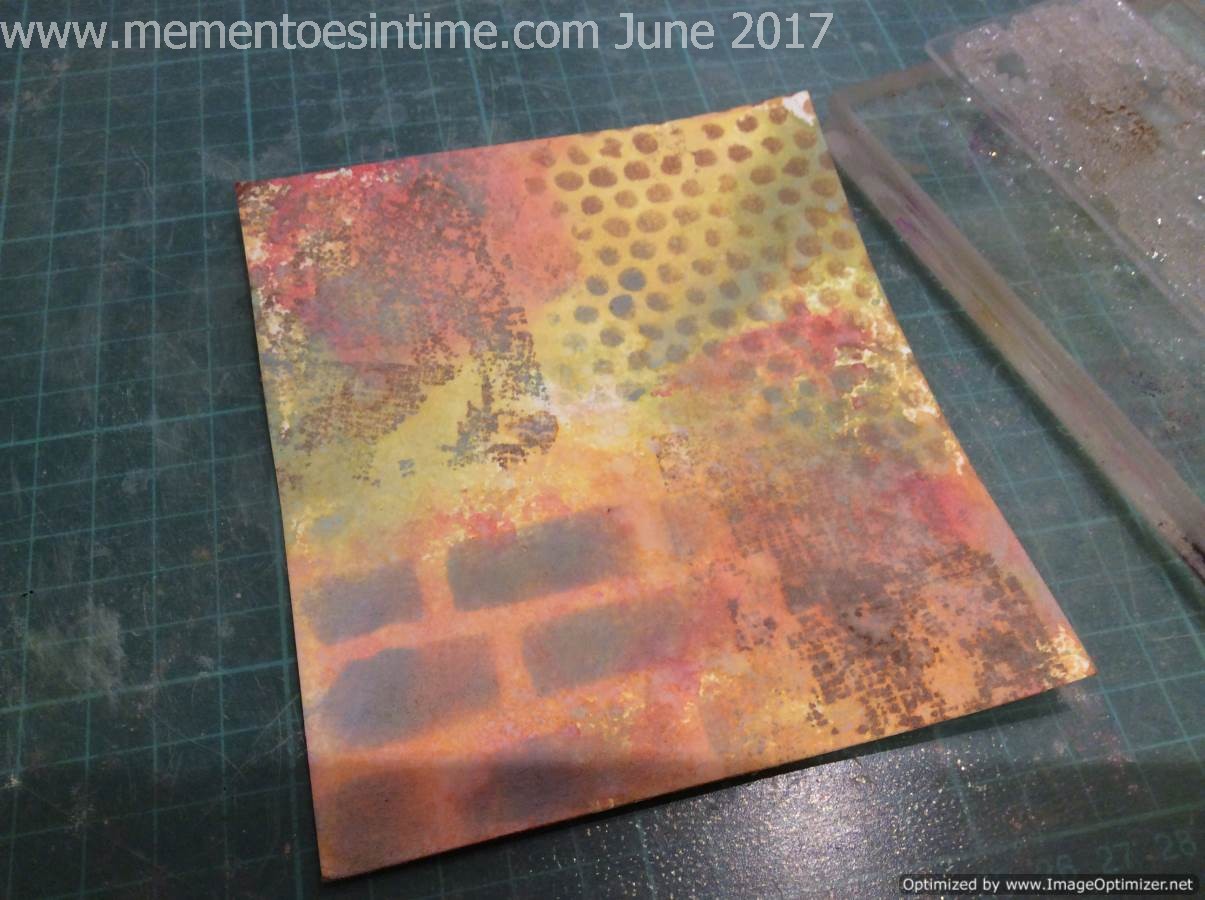 As a demonstration, I have used a couple of stencils and a couple of stamps to show the effects you can get. Darker colours work better over the top if your background is dark.
Technique 4 Reverse Stamp to Lift Off Colour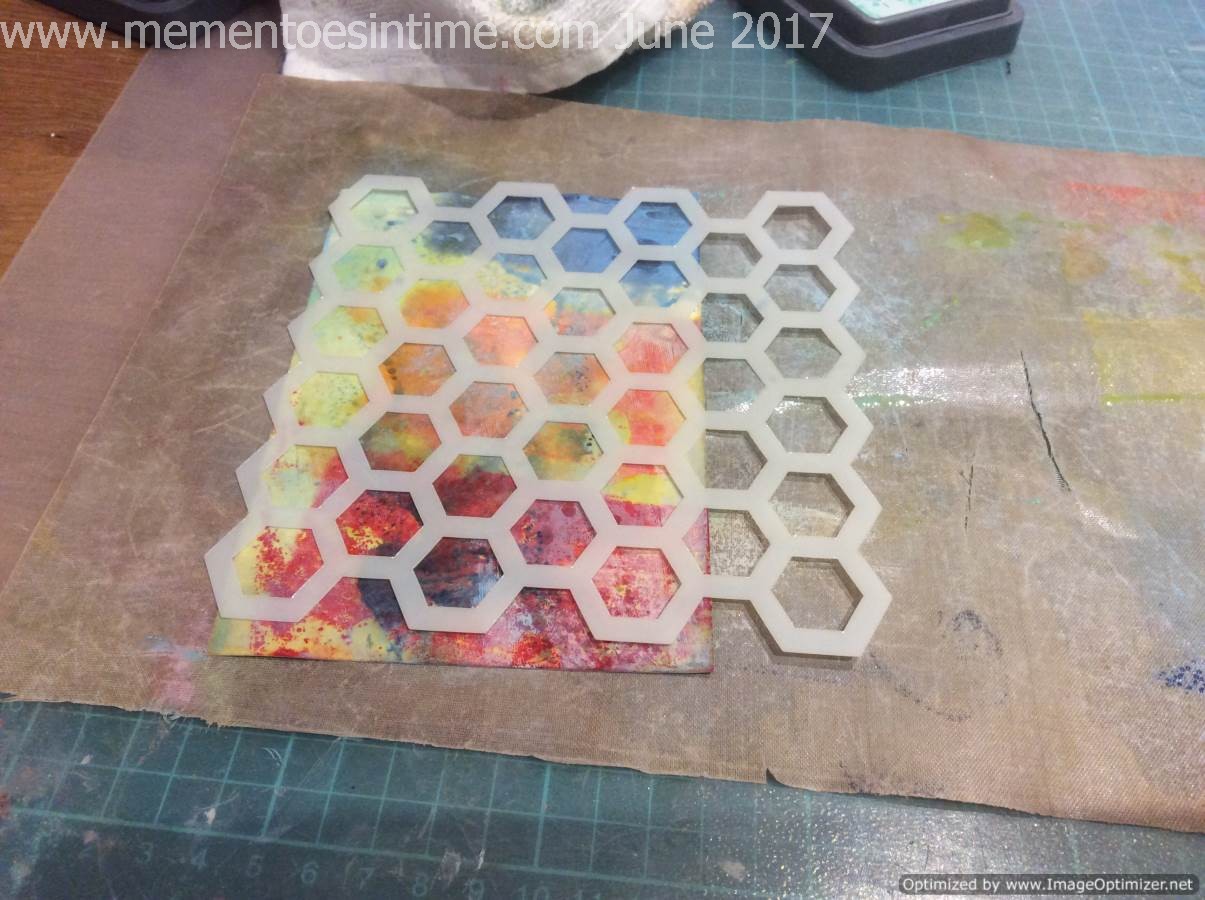 Using photo paper to create a background and then laying a stencil that has been sprayed with water over the top.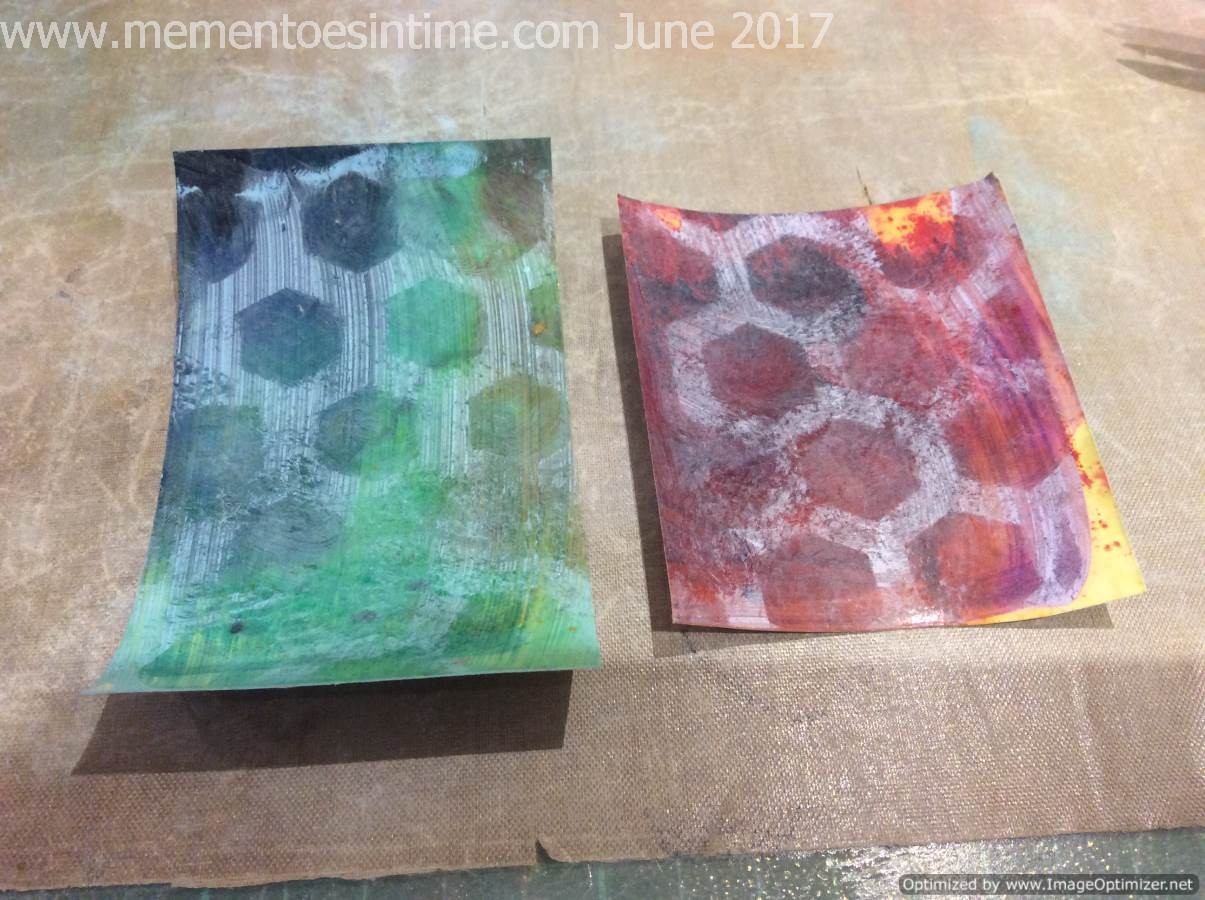 The ink 'oxidises' underneath to create quite an unusual effect
Technique 5 Rub Off Colour With Two Effects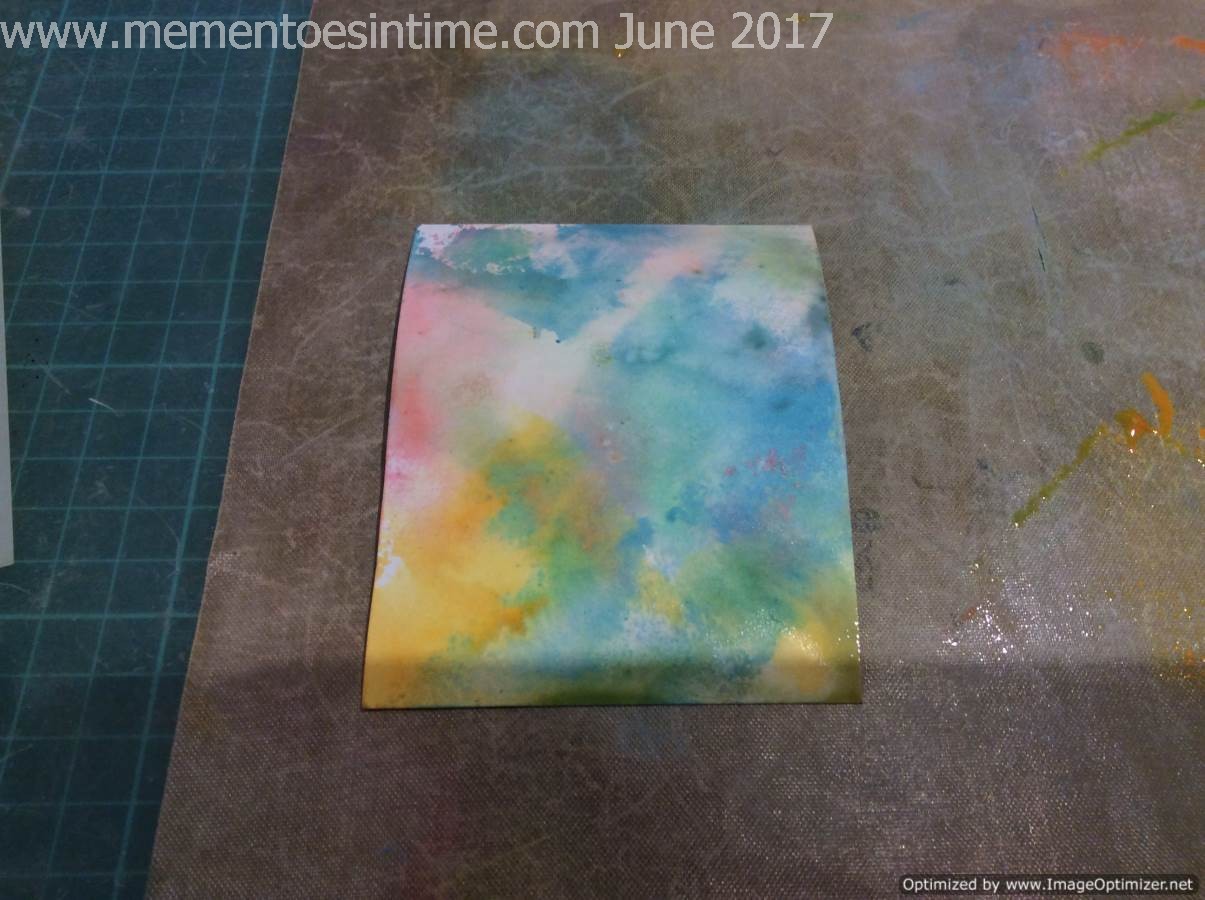 I've got another background here and while it is wet I am moving onto the next stage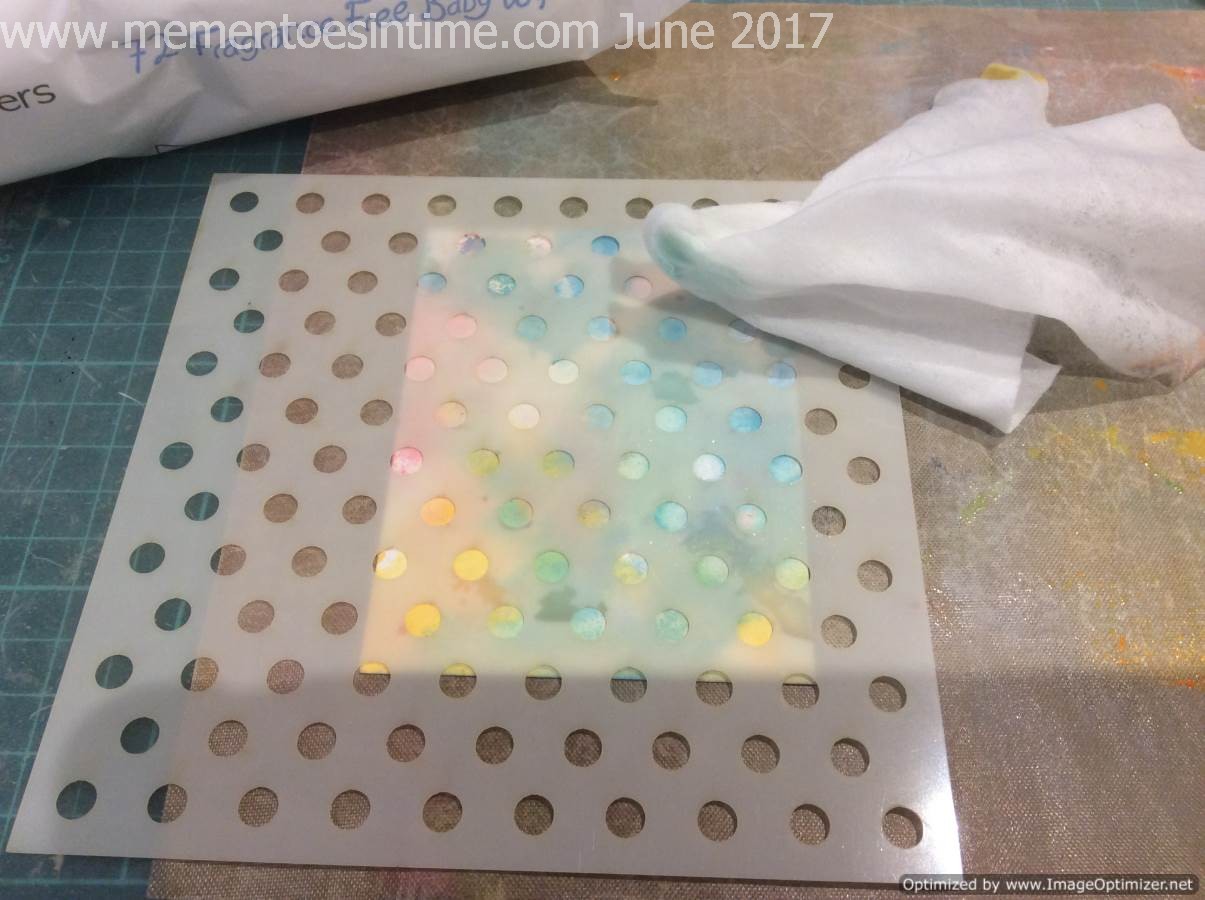 Example A: Lifting off the stencil pattern - A stencil over the top and a baby wipe, allows me to lift off the colour underneath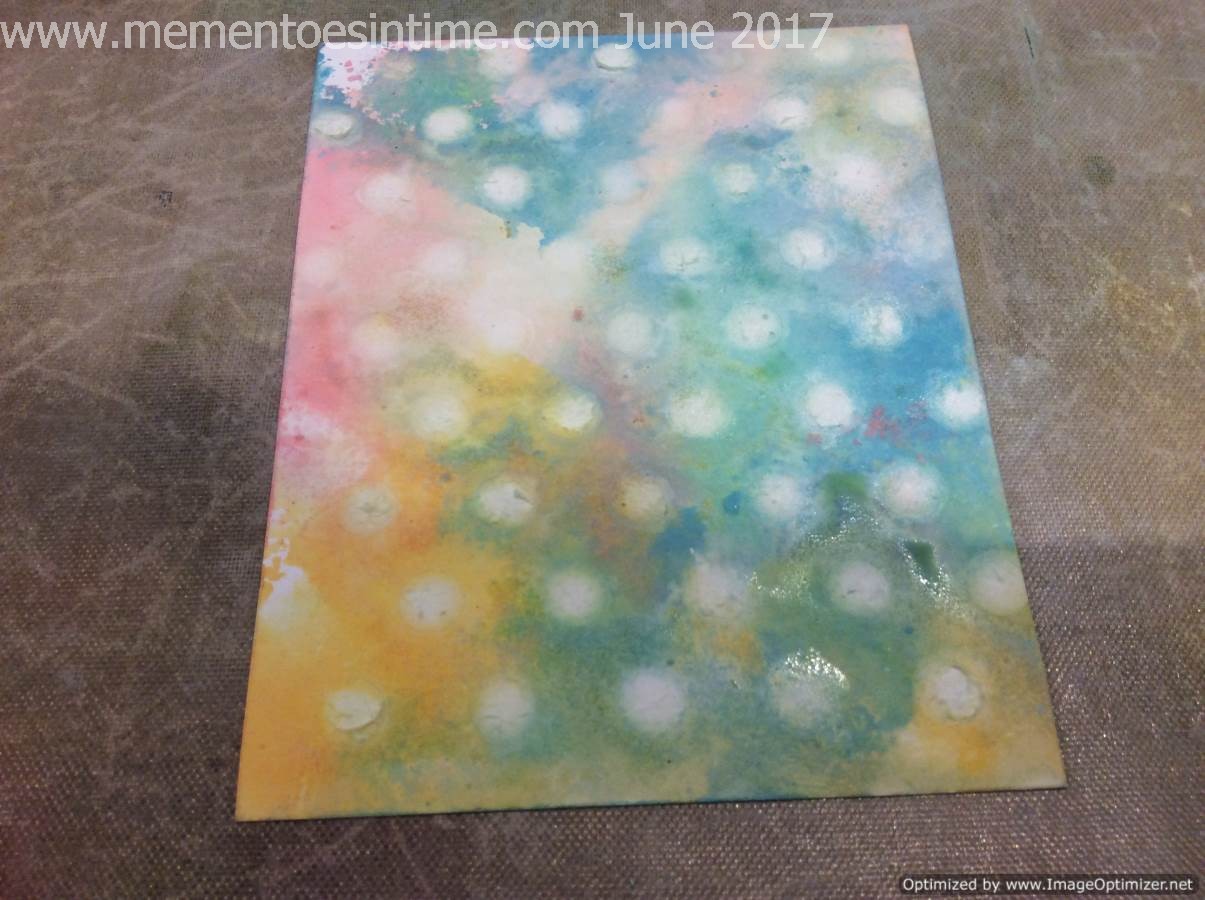 The ink bleeds to create a lovely soft dotty background. Add a spray of water if you want it to run more

Example B: Lifting off the background. Here is another stencil and this time when lifting off the colour, we are in effect lifting off the background because this stencil has more open space and in effect will create the more or less the reverse effect to the previous example.

You need to be careful or you will lift off the paper but you can wipe enough to get a subtle effect of a lightened background and a darker leaf pattern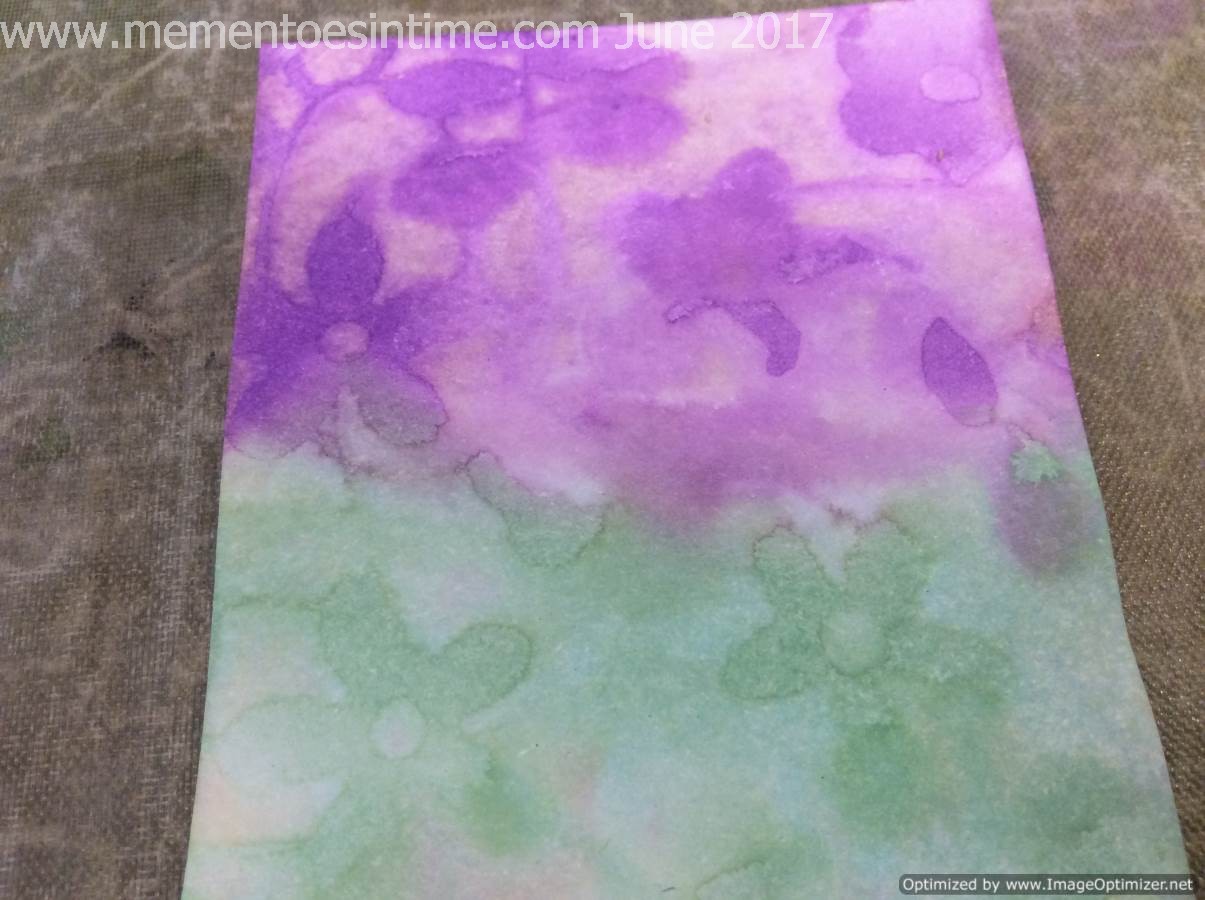 Here is another example with a different stencil but same technique
Technique 6 Embossing Powder Resist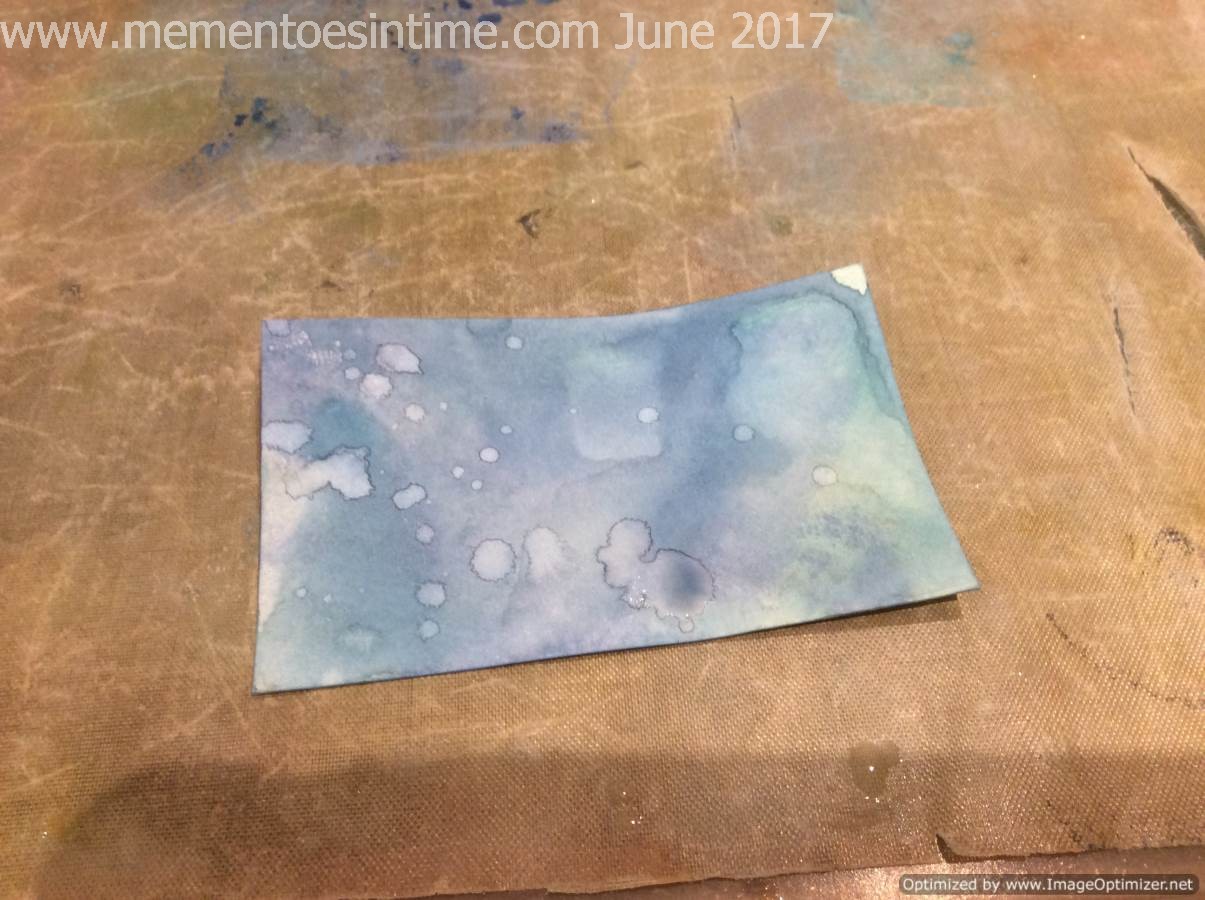 Another basic background for the starting point here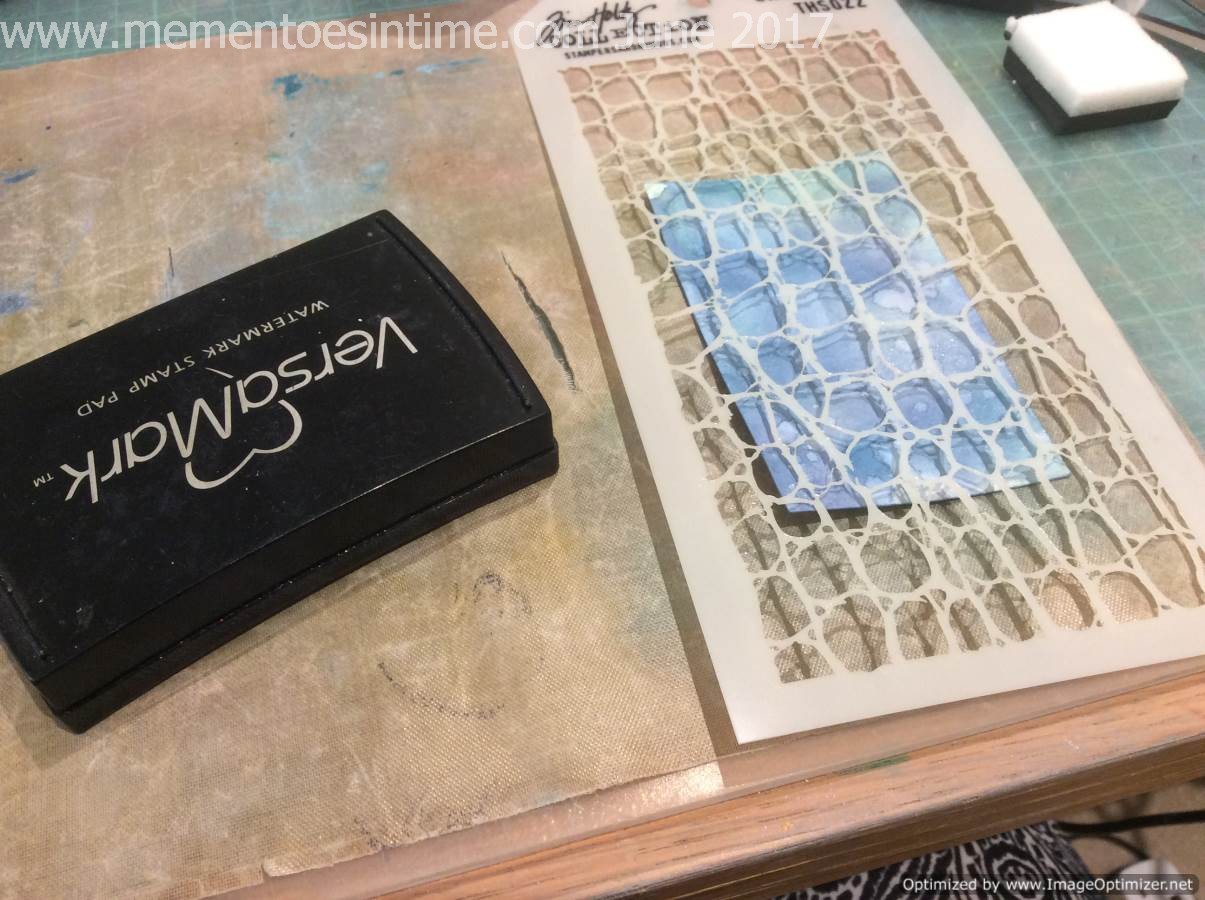 I am laying my stencil over the top and dabbing my Versamark pad over the stencil, applying the ink to the paper underneath. Take care to get full coverage here and not miss spots.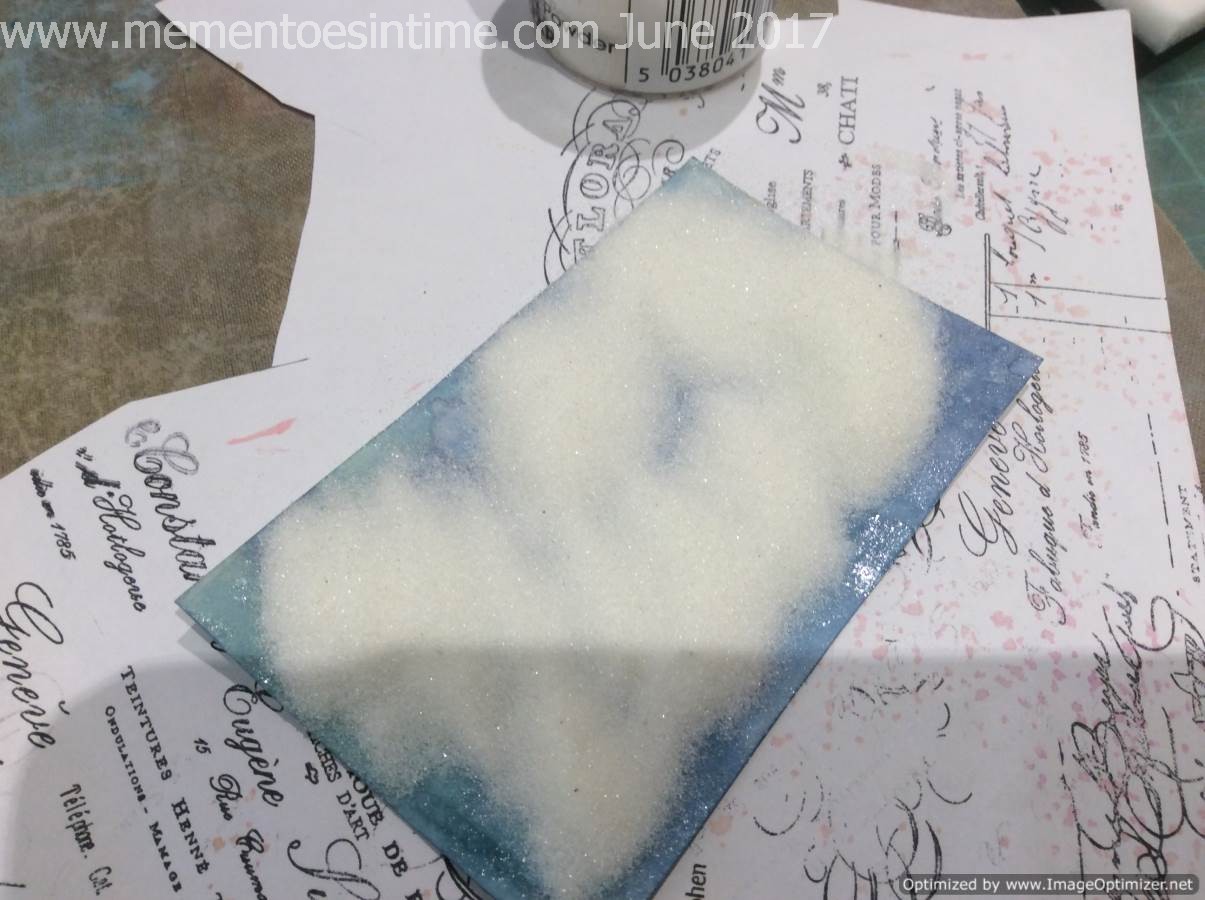 Next up, add some Clear Embossing Powder and heat it up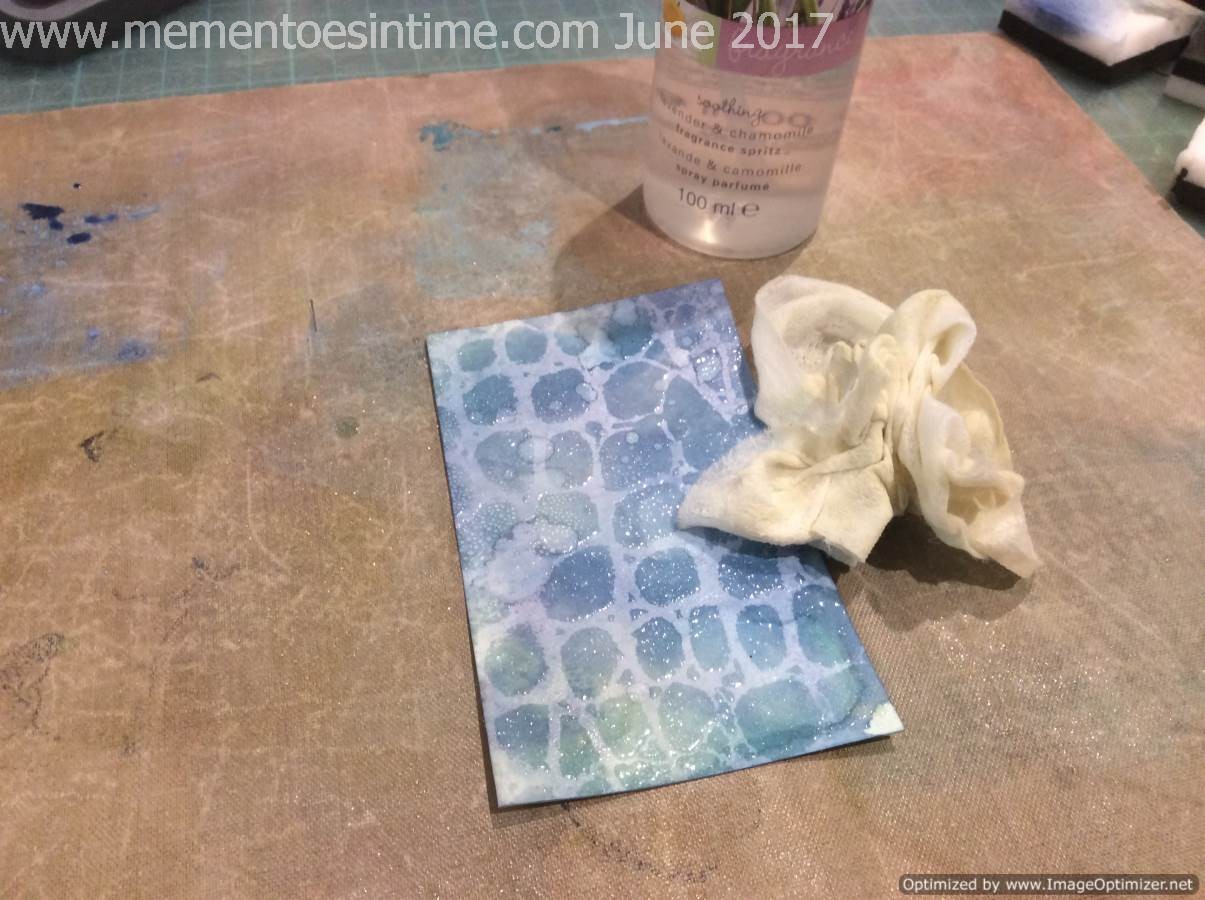 You can leave it like it is, or go in with a cloth or baby wipe and lift off some of the background colour, like we did in the previous technique. At the same time polish the embossed areas, which will appear darker, as they are protecting the original colour underneath.

This give a really beautiful effect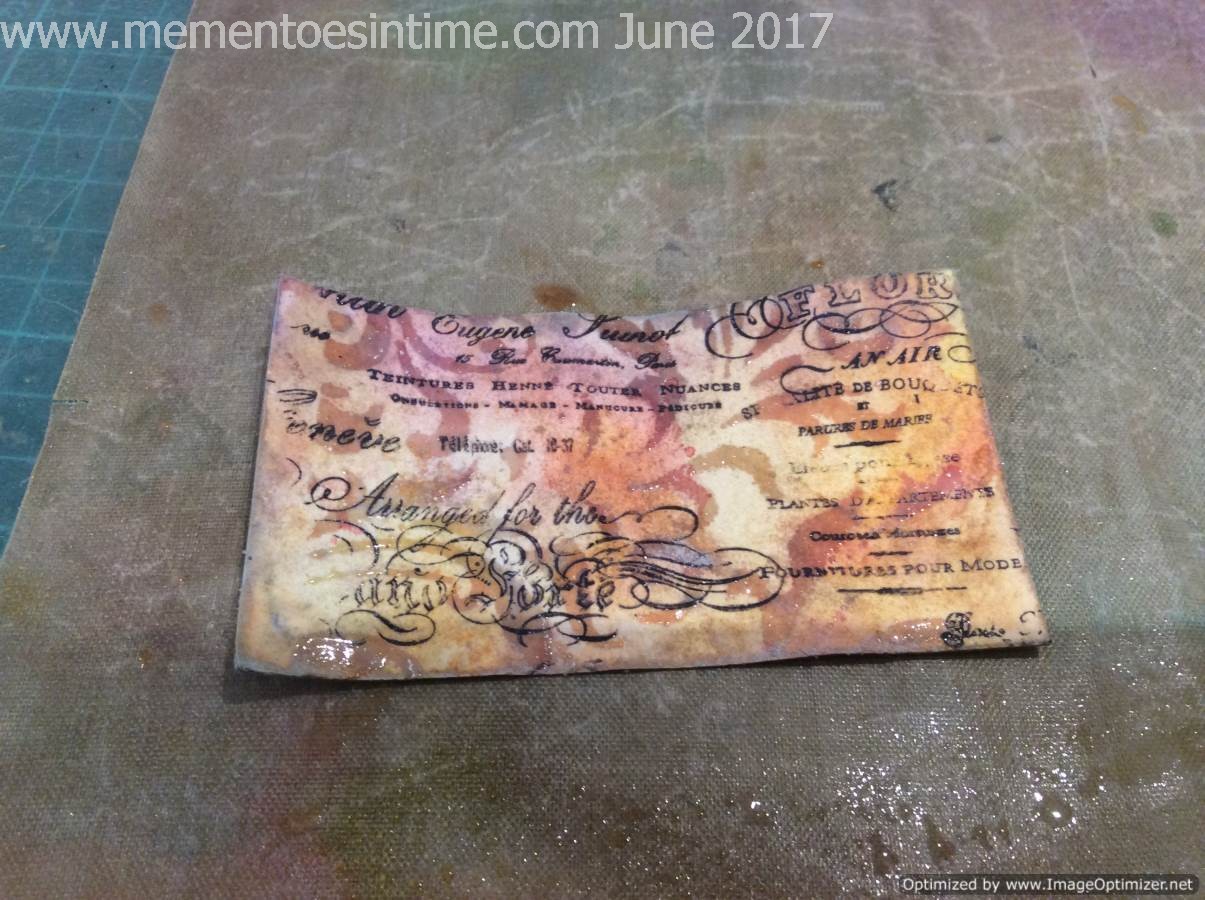 You can also stamp the background underneath first for another interesting effect
In Part 2 we will look at some exciting Texture Paste with Stencils, so drop by again soon

Important Stuff
Please ask if you wish to use our content - words, photos or designs. You can contact us here and we usually just ask for attribution links to be added.
I would like to say that this article is NOT sponsored in any way, I do not receive any remuneration and any enthusiasm for the product is genuine and without any kind of financial incentive whatsoever!