Life in A Distressing World, Adventures With Oxide Inks (Part 13)

See the World In Black And White - Playing Around With Gesso!

Right back at the start of this series, we had a look at different card stocks that you could use Distress Oxides on. Oxides can be used on black card as we found but the colour is not highly vibrant. This is in part due to the fact that most cardstocks are partly porous and some of the ink is bound to sink into the card.
However, if you use black gesso as a background for stamping with Distress Oxides, the gesso forms a flat matt surface that keeps the ink from soaking into the card, as it is usually used to seal canvas. You can get some great and very bright effects, reminiscent of chalks on a chalk board. Here are some demos of me playing with the Distress Oxides on cardstock treated with black gesso.
Black Gesso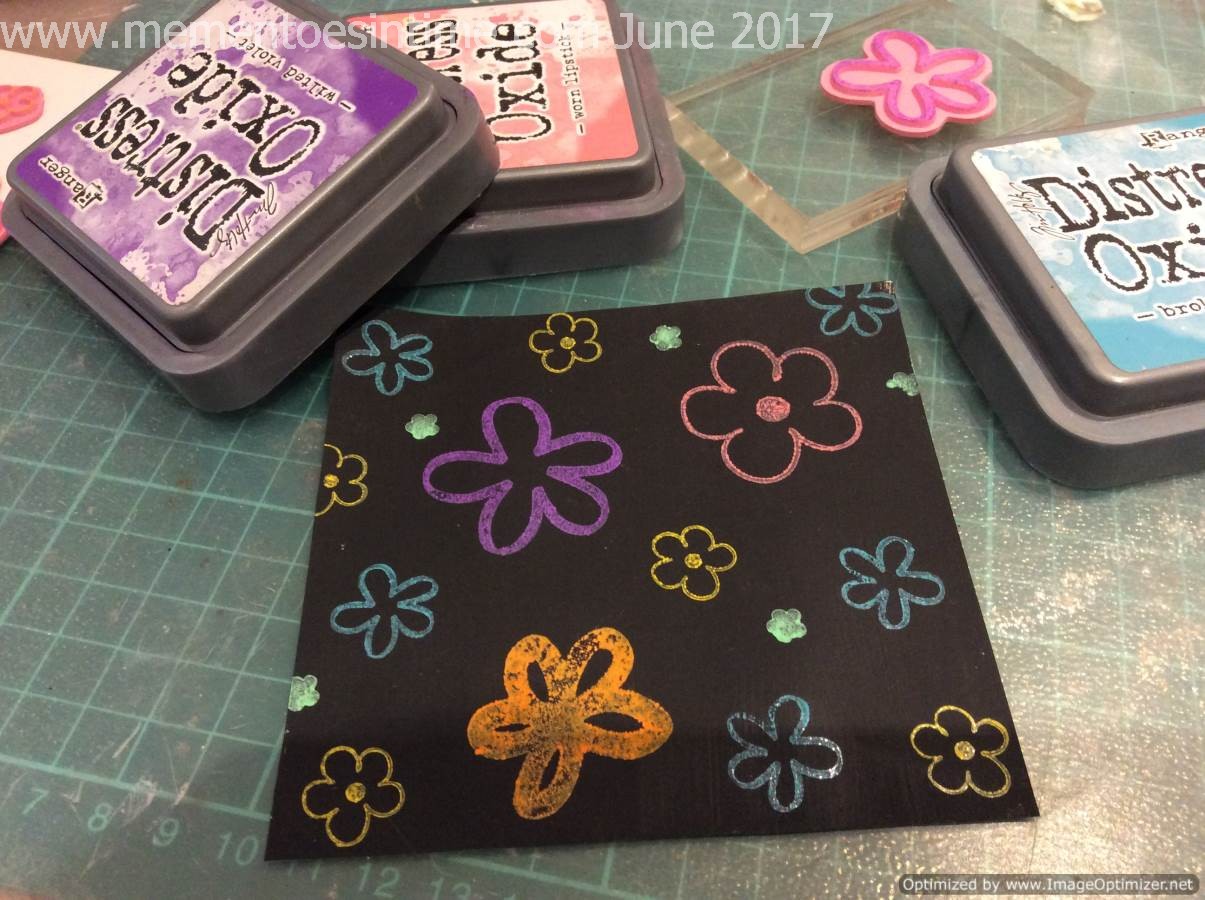 Pretty stunning effects using these inks on some card previously coated with black gesso and dried before stamping. I just love the vibrancy of the colours!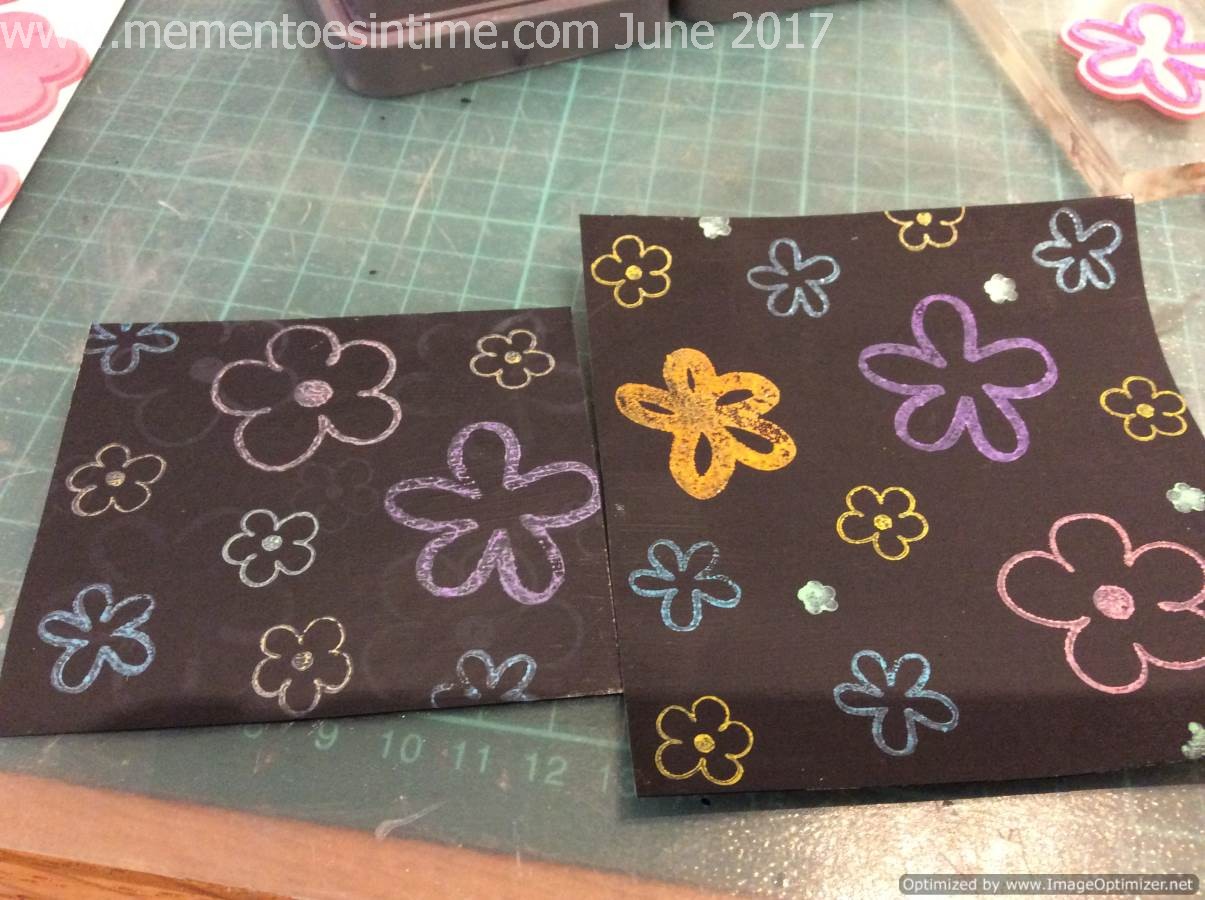 The card on the left had stamped images sprayed with water and wiped away, to leave a feint shadow impression. The wet card was then stamped as before with oxides. You can see the bleed on these stamped images creates a slightly lighter effect than the pure stamped images on the right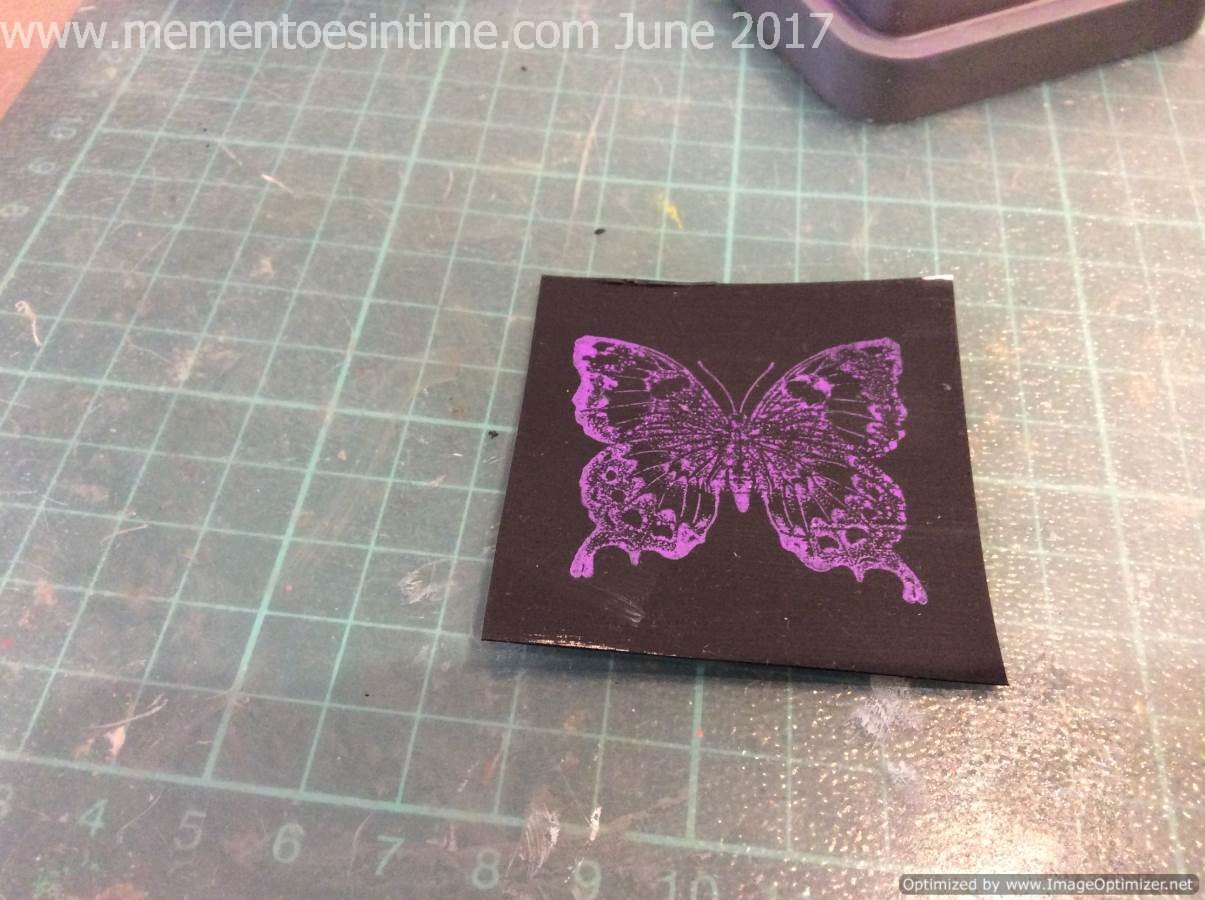 Here a butterfly stamp is used with a single ink colour applied direct to the stamp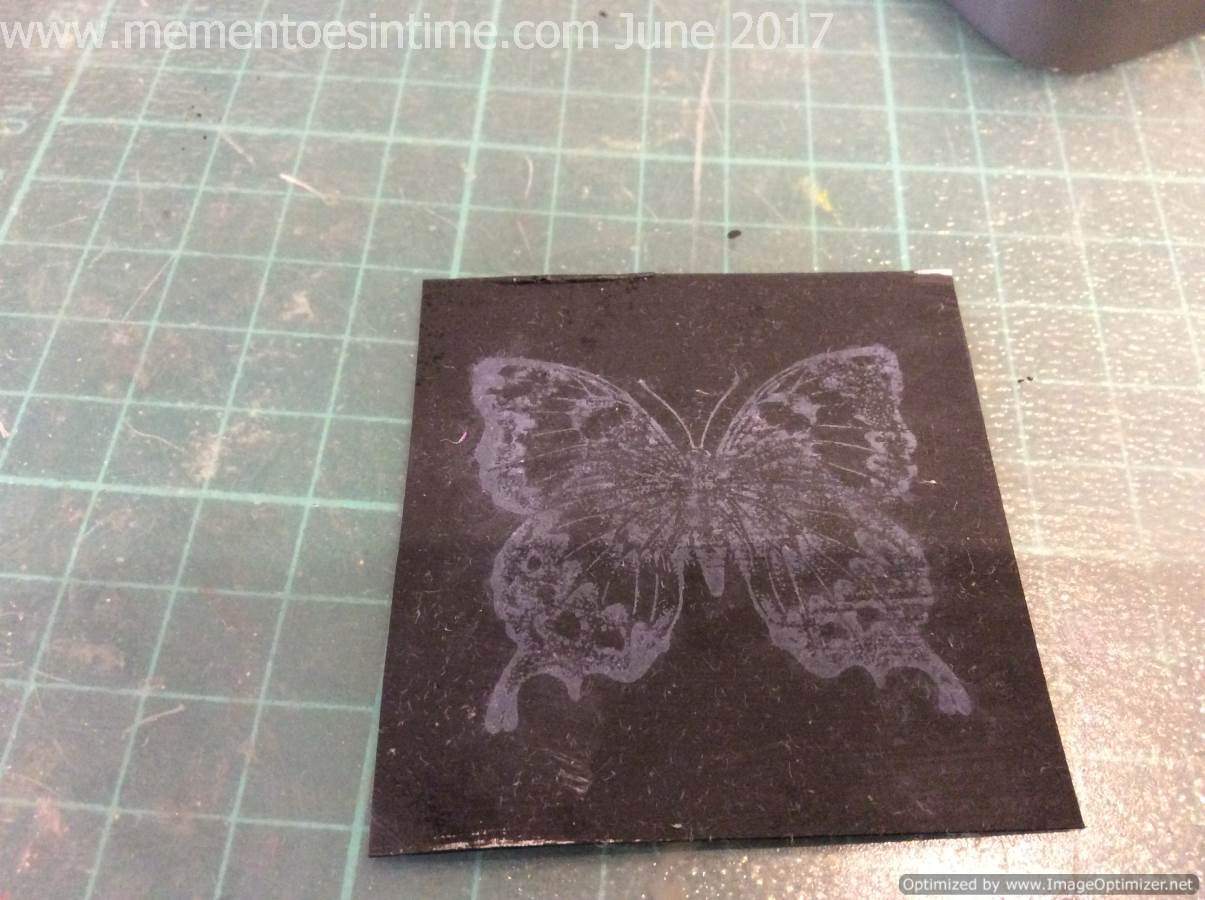 If you spray the image with water the colour dissipates more or less completely and if dabbed with a cloth to pick up the excess water and ink, you will be left with a shadow image.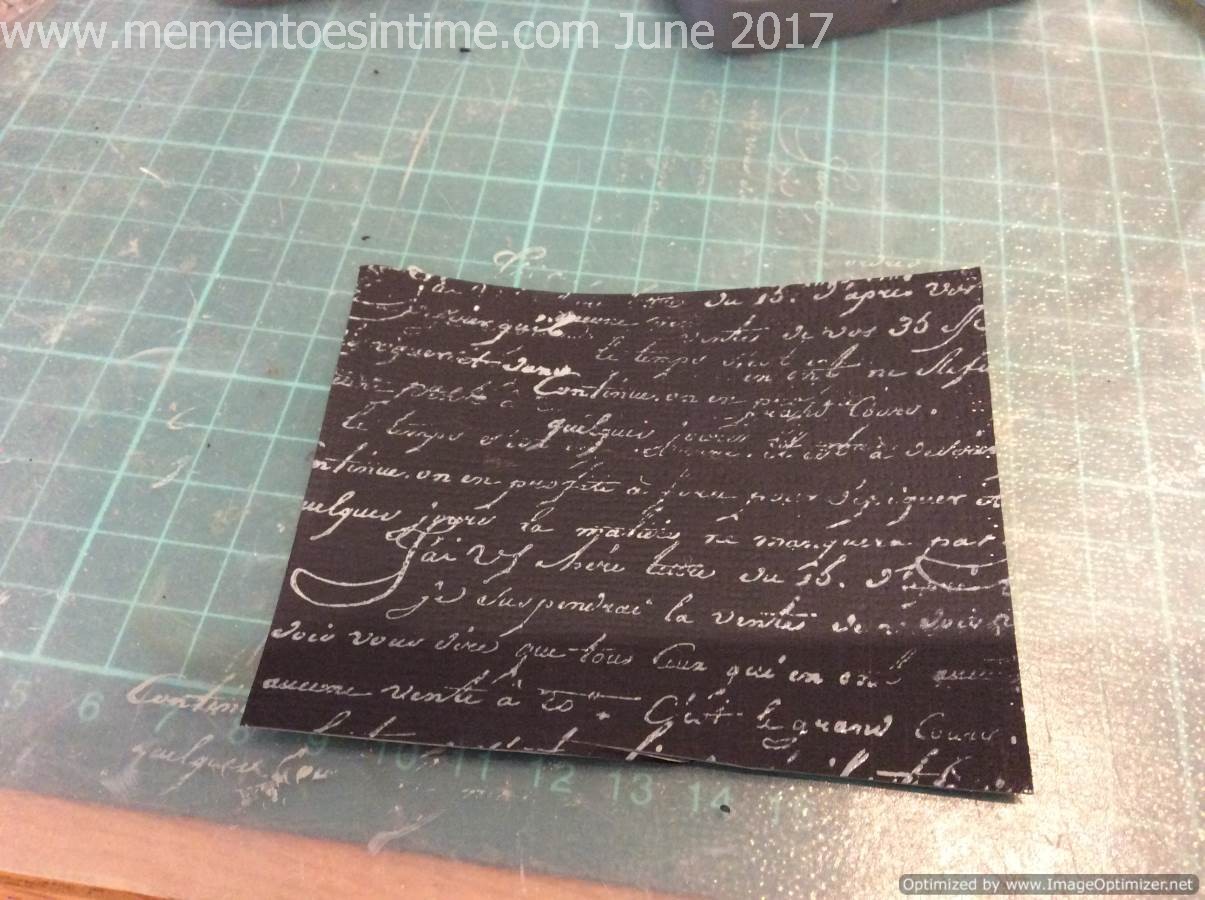 Here is another example with a script stamp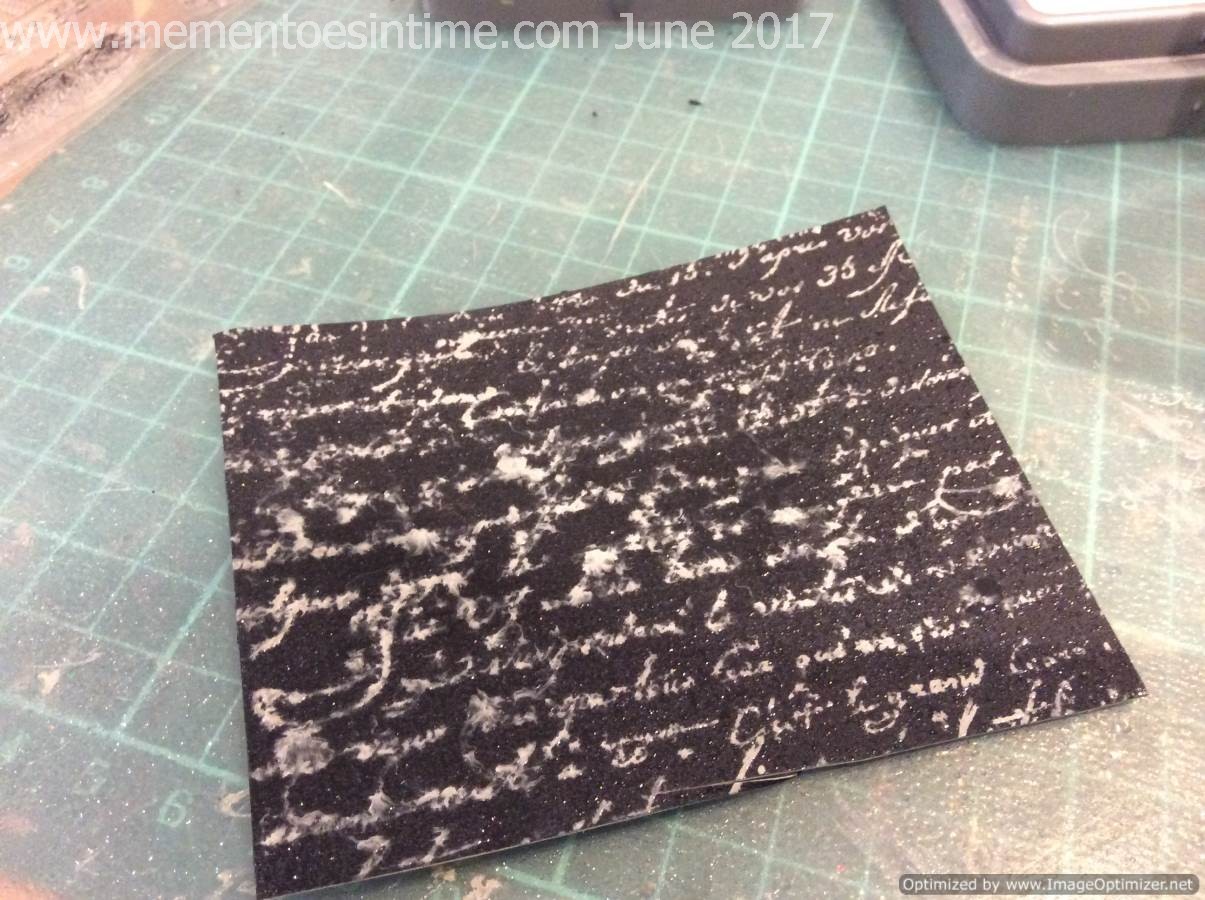 Adding a spray of water causes the ink to bleed out. This was then dabbed with a towel to take up the extra moisture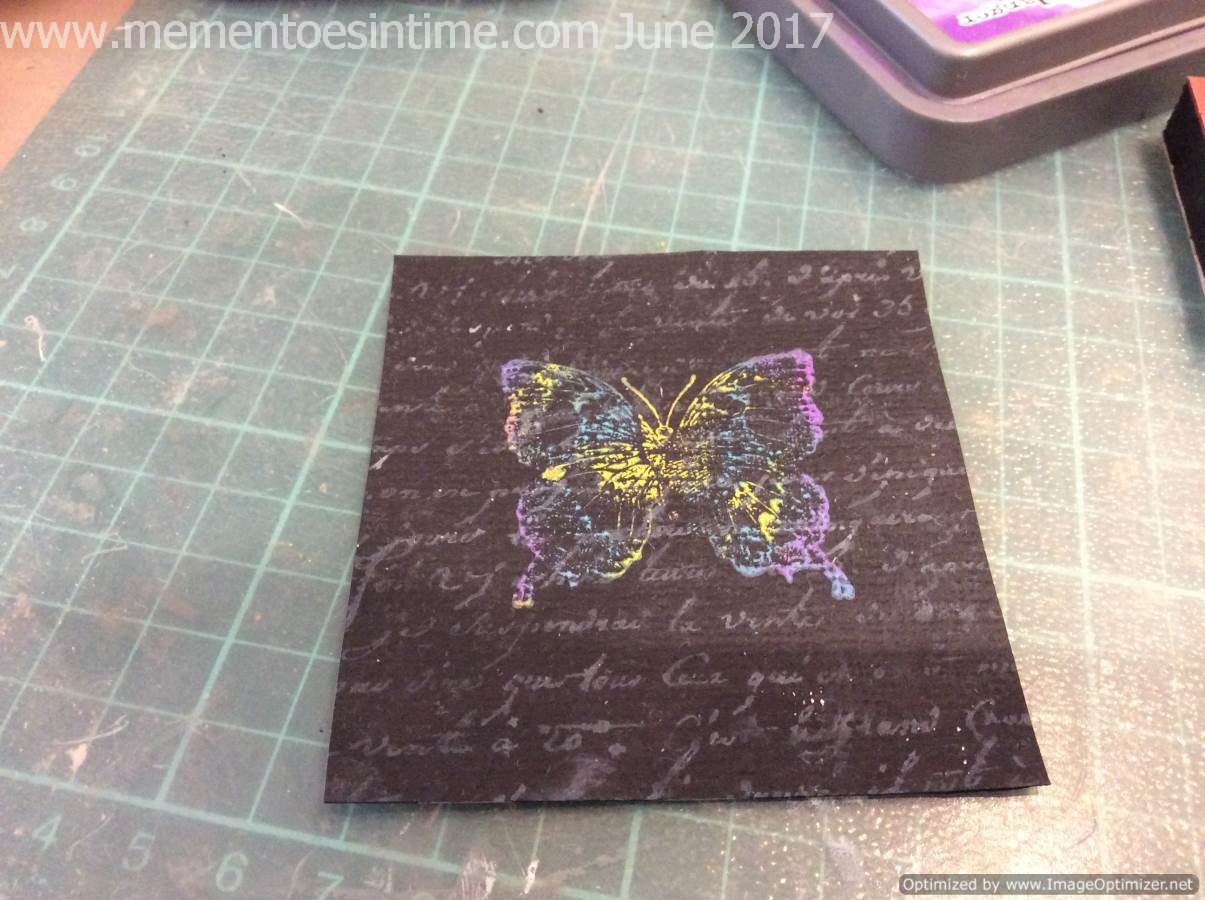 Using this as the background, I have then stamped an image on top of the shadow script, using a mix of oxide inks applied directly to the stamp. You will notice that the script shows through the butterfly but if were to stamp the butterfly first and then seal it with Distress Glaze, you could then stamp over the top with your script and it would not cover the butterfly wings. I haven't tried this out yet but I am pretty sure that this is the effect you would get.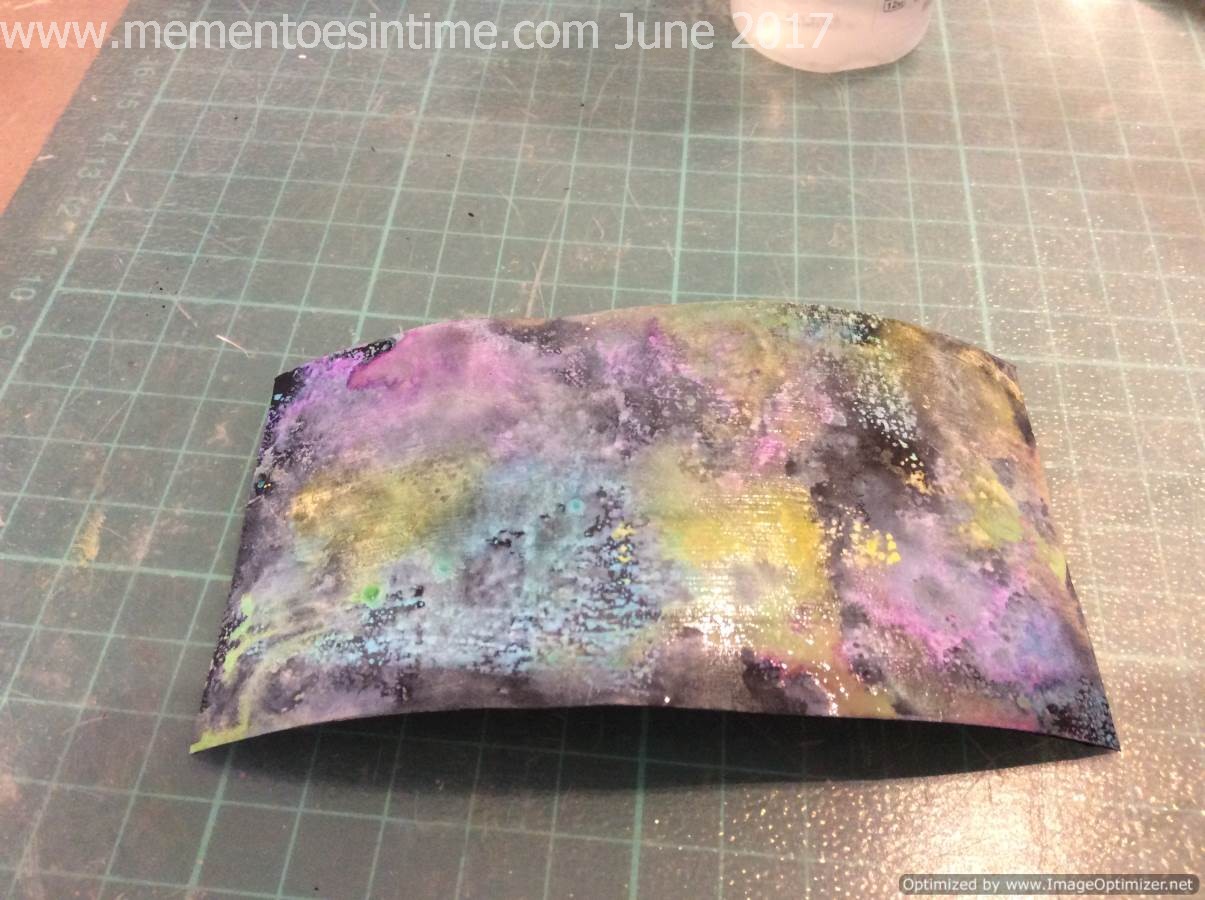 Finally, here s an example of the background you can get with the basic dipping technique on black gesso. I think the colours are more vibrant than just using black card.
White Gesso

I was interested to see what the difference might be, if any, when using paper or card sealed with white gesso before adding oxide inks. Just a couple of examples here but you get the idea.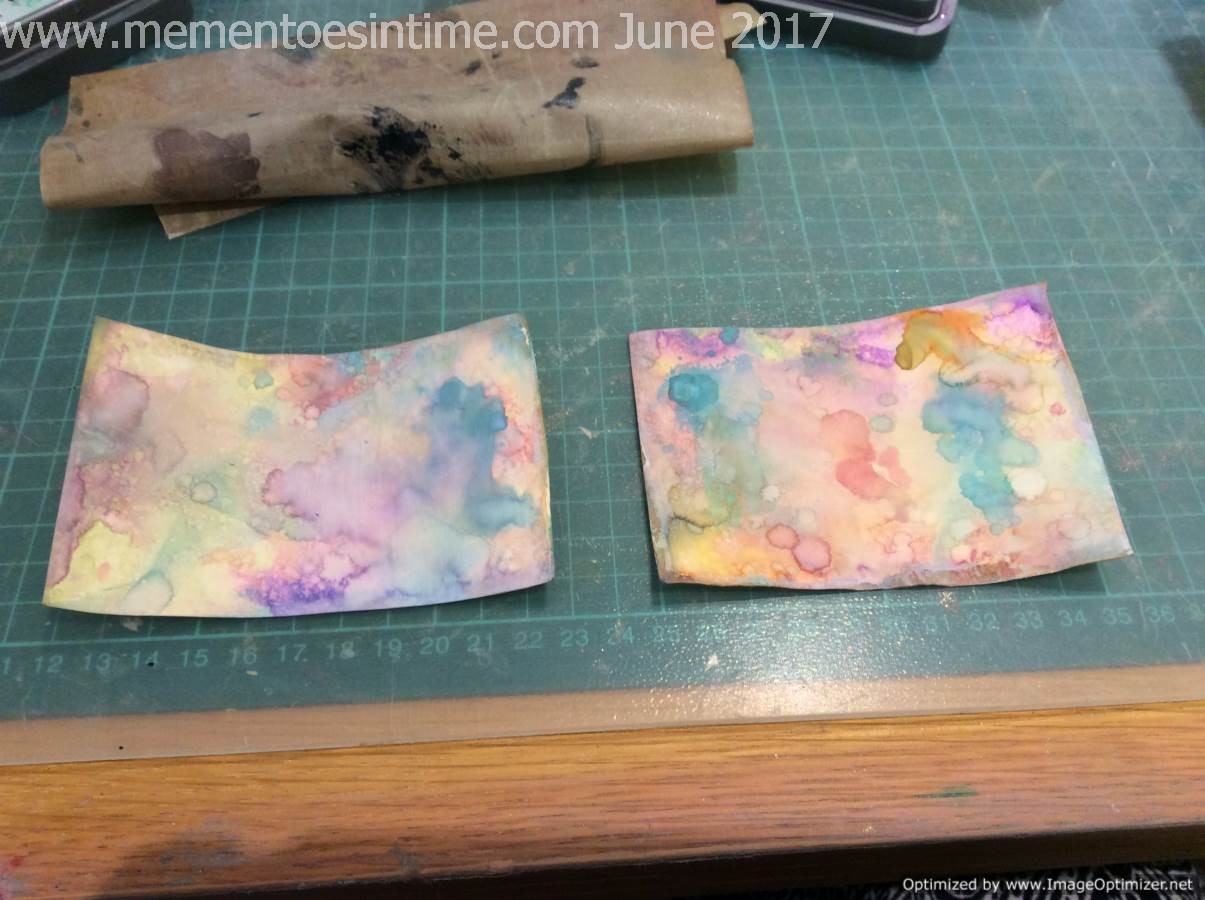 Here are a couple of first attempts. The colours are definitely more muted, subtle and pastel than simply using on non-primed card. I actually really like this effect. The one on the left shows the smoother but perhaps less interesting effect with more water added so the colours run into each other completely and the one on the right had a bit less.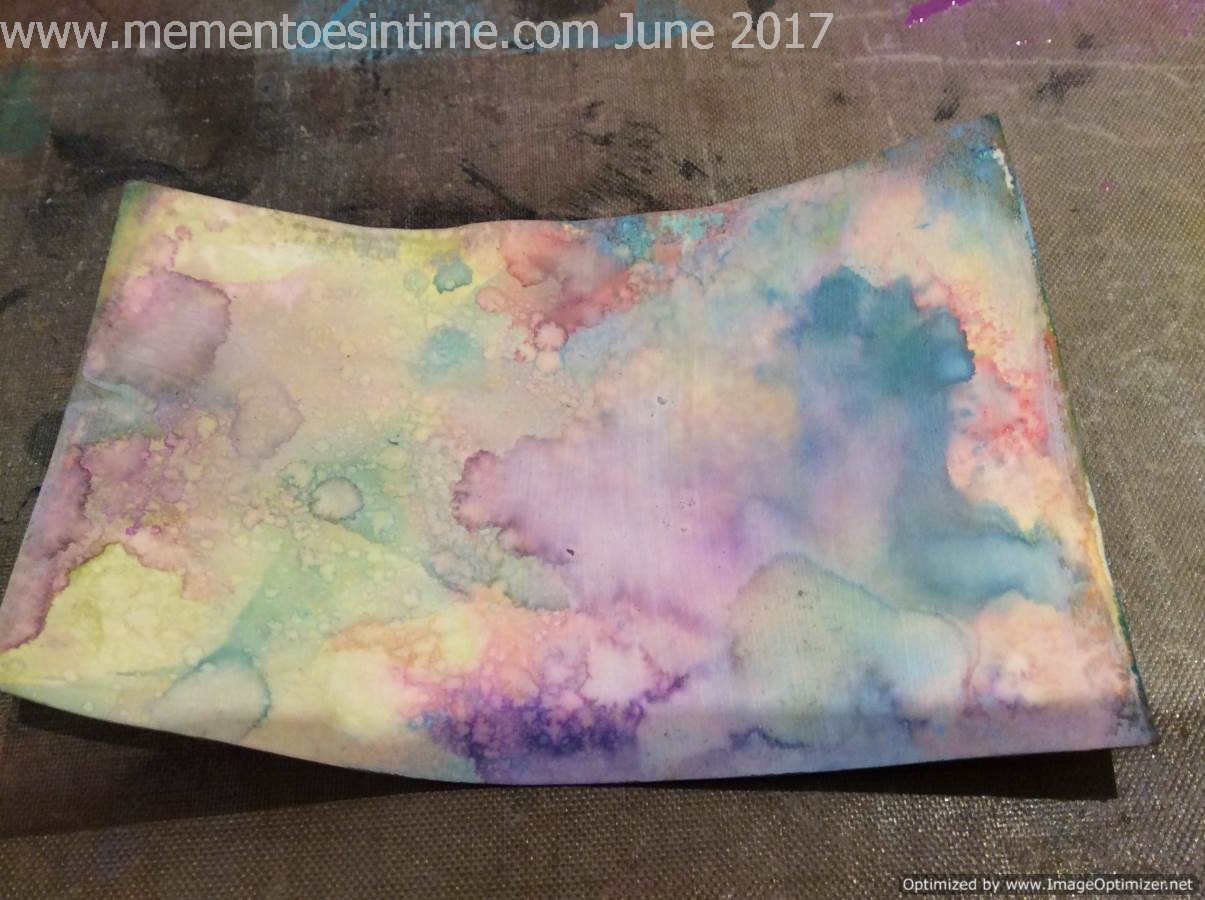 A closer look!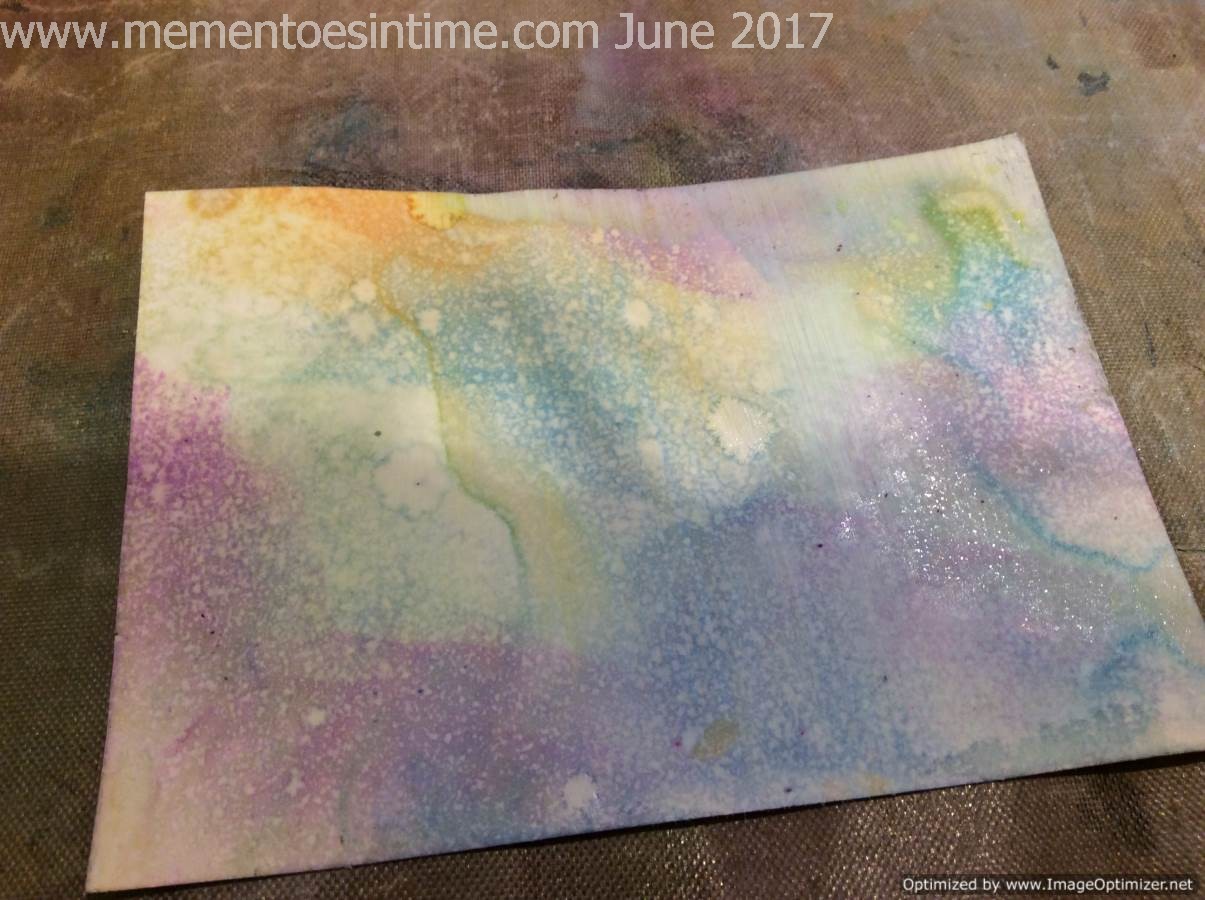 Here is another example using lots of water spray and some splatters. It is almost like you are looking through tissue but hard to see on the photo.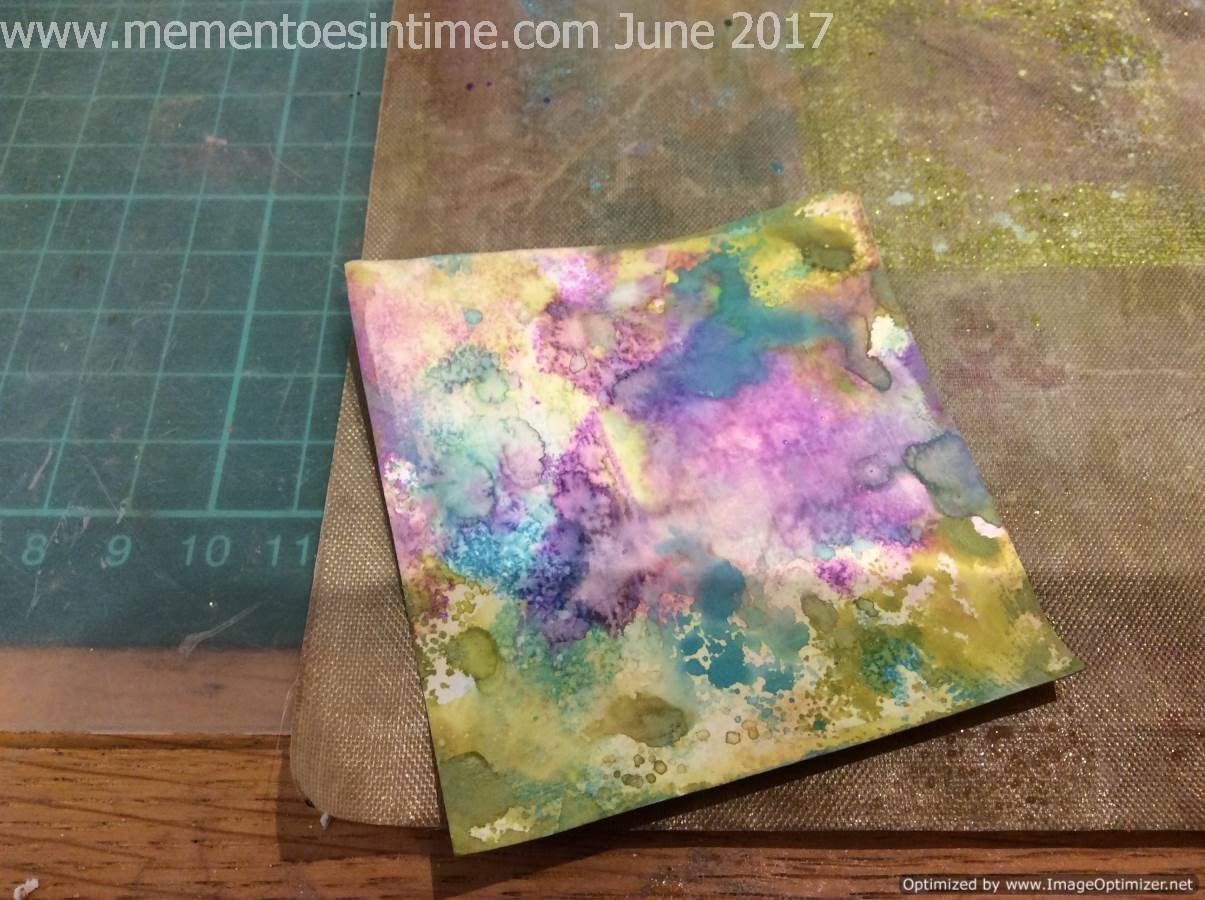 I got a more vivid finish on this one using less water and some splots of ink from the reinker bottles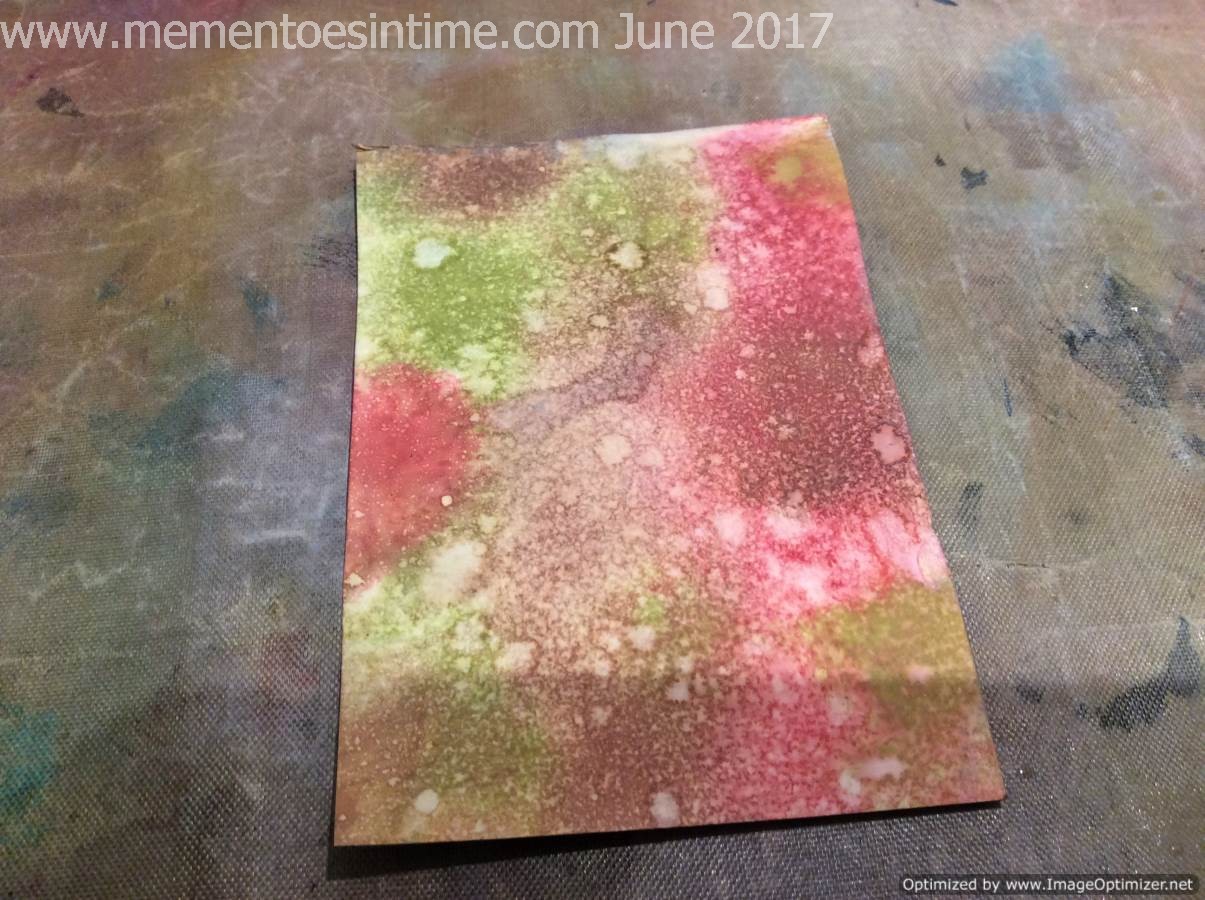 On this example, I blended colour onto the card with my blending tool/foam to give solid patches of colour and then added water from my spray. This gives a much denser coverage and with these darker colours, it oxidises beautifully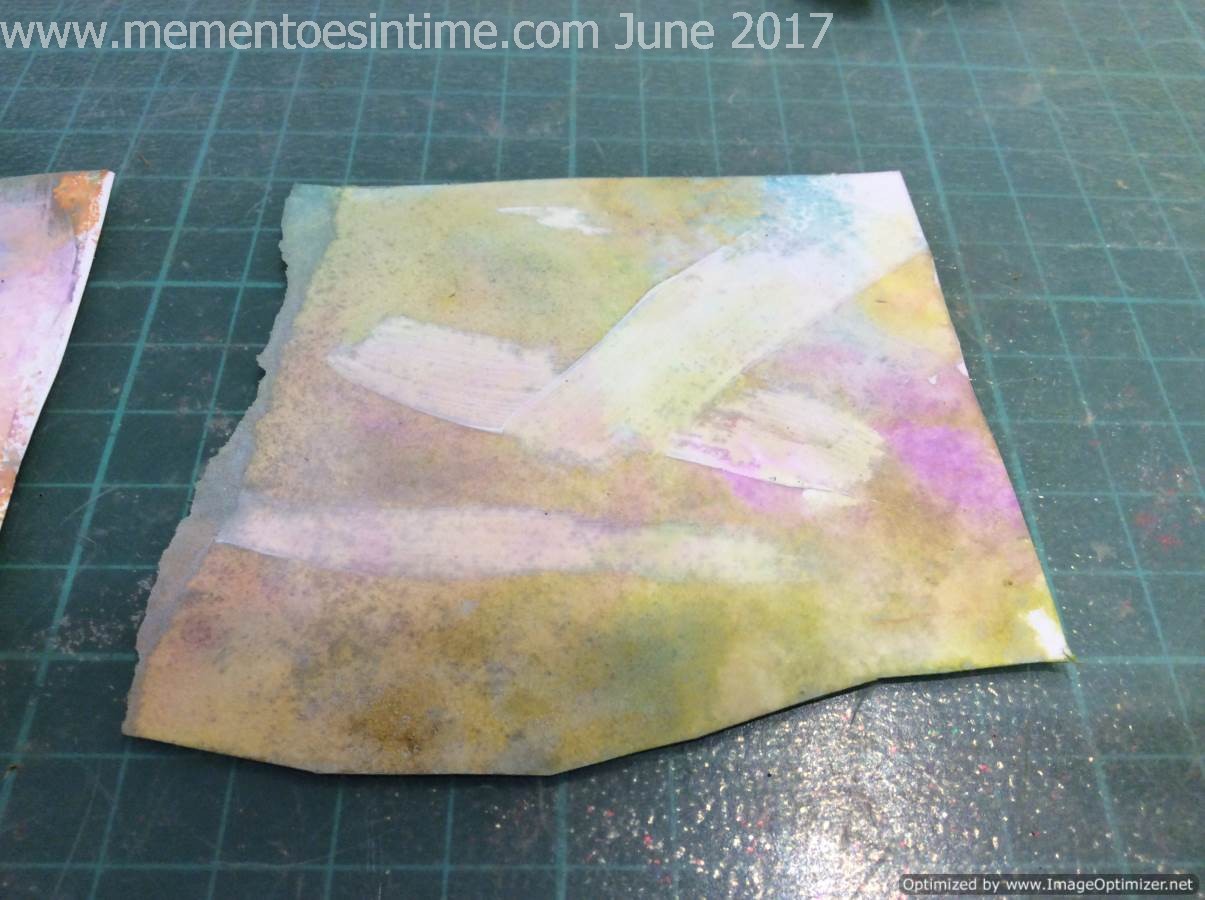 I just wanted to show you this one, where I had actually just cleaned off my brush by wiping the gesso across the paper. I then, added my distress oxide colour as usual using a dipping technique and you can clearly see the difference in take up of the inks here. This was quite a thick covering of gesso so the finish is very opaque but with a thinner coat, the background will show through to give that tissue paper effect mentioned above. The ink seems to sink behind the gesso which you can see on this other piece which was covered completely.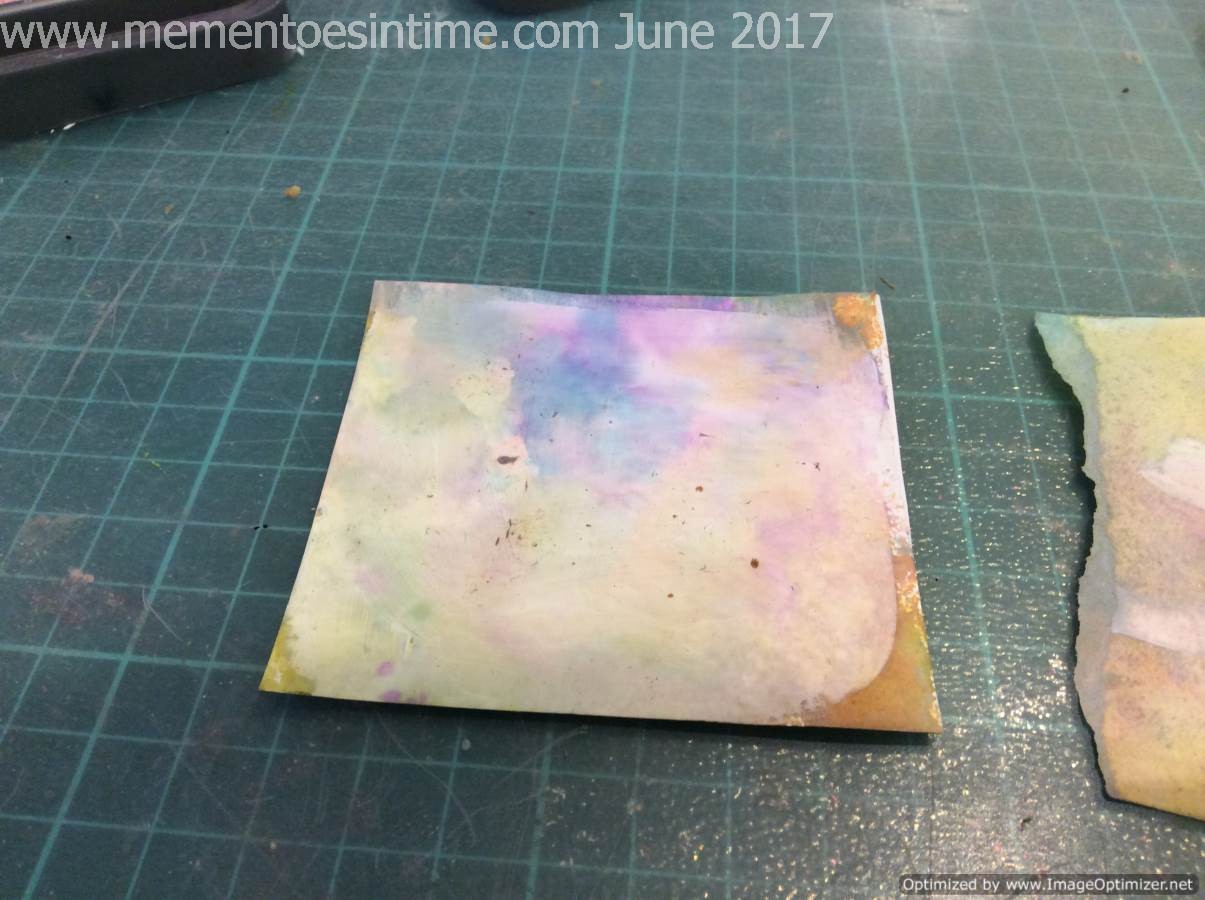 Here is a close up of that tissue paper effect. Ignore the brown flecks that brushed off (not sure where they came from). You can see on the edges where the gesso wasn't applied that the colour is darker and the lovely subtle tone on the rest. Use less gesso and you will get more colour coming through.
Thanks for joining me and visit again for part 14 which I think will be the last...whew!

Important Stuff
Please ask if you wish to use our content - words, photos or designs. You can contact us here and we usually just ask for attribution links to be added.
I would like to say that this article is NOT sponsored in any way, I do not receive any remuneration and any enthusiasm for the product is genuine and without any kind of financial incentive whatsoever!