Life in A Distressing World, Adventures With Oxide Inks (Part 14)
Distress Oxides - It Will All Come Out In the' Wash' plus one more technique and a wind up review of these inks

I think we are there at last, well, unless I start fiddling again and in that case I will post another piece to the blog, you just never know!.
I have to say, I have really enjoyed playing with my Distress Oxide inks. This is in no way a sponsored article, just my thoughts as your average crafter. We are all feeling the pinch these days, so each purchase we make has to be worth it. I was in two minds whether to get these, especially as I realise that the rest of the colour swatch is probably coming and that means more expense and these products are never cheap are they?
However, even with this relatively limited range of colours in the first release, there is plenty to amuse for most people. The inks do produce a unique effect and I love the pastel tones that you end up with. The fact that they react with water, like the rest of the Tim Holtz range is great and I love the fact that I can combine them with all my other Distress products.
Anyway, without further ado, here are a couple more photos from my messing around sessions that you might like to see. I hope you have enjoyed this extensive review of Distress Oxides and please do leave a comment below or on the Facebook page if you have any thoughts, suggestions or questions.
Also, apologies for the somewhat grotty work mat I am using in the photos, if you would like to help to fund me to buy a new one, please consider hitting the Donation button on the right hand tool bar!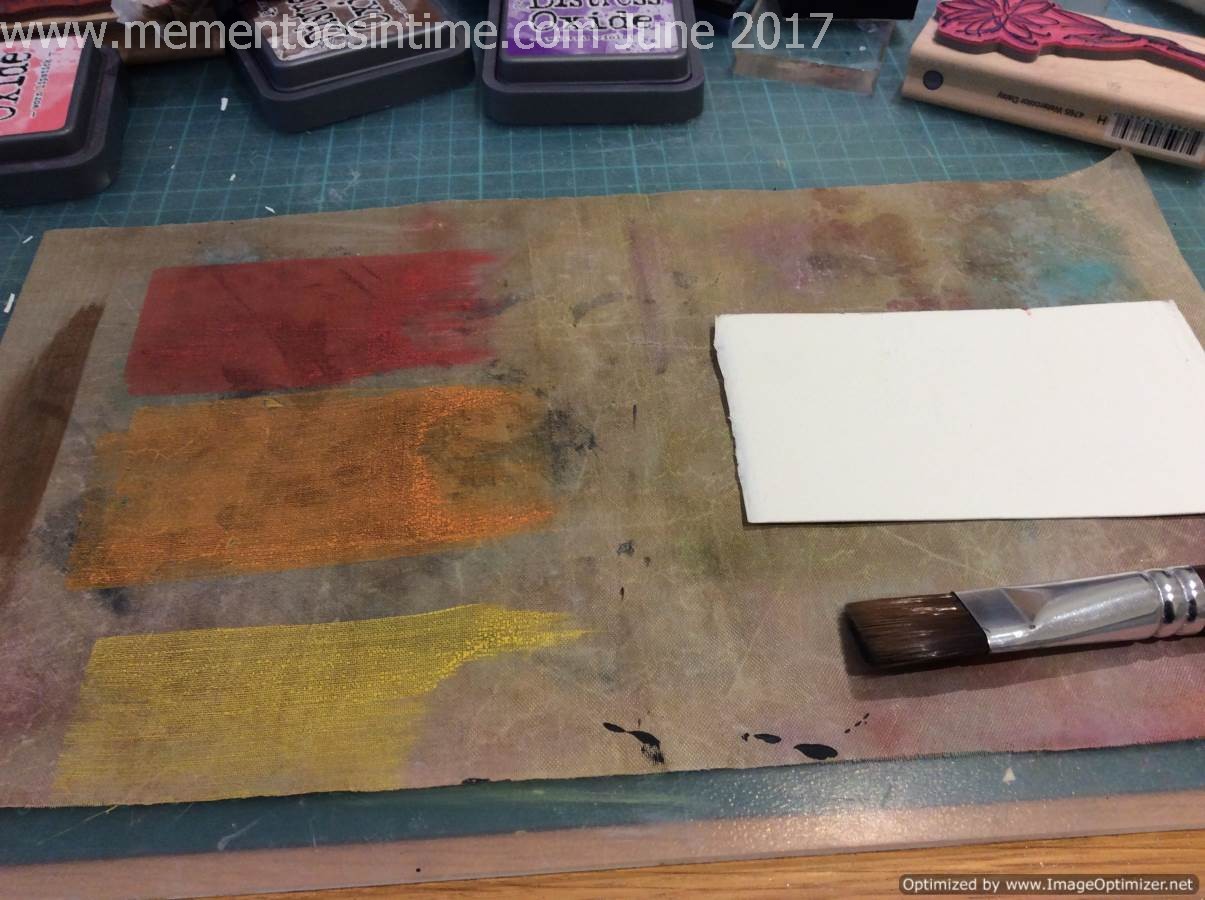 A simple wash background here and the inks work beautifully for this!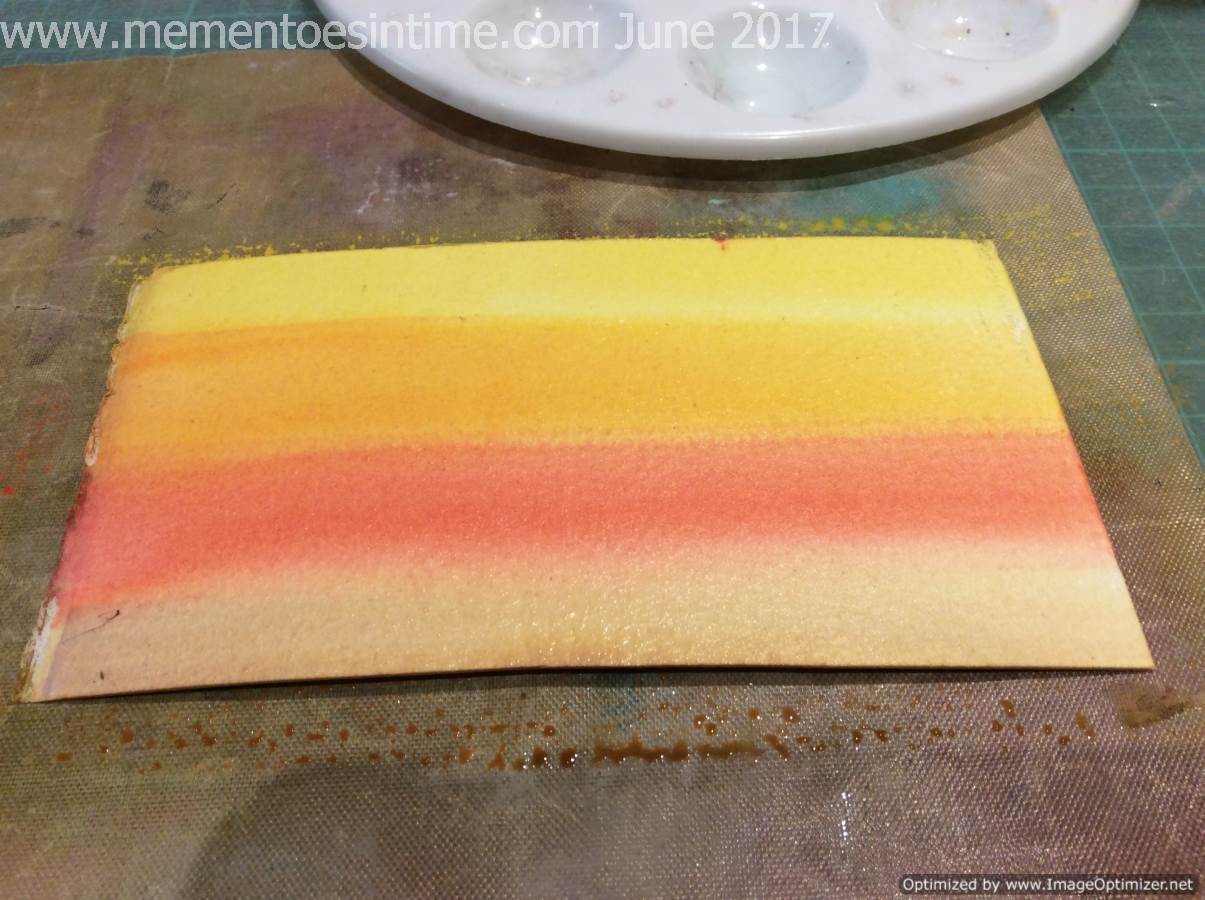 Just simple lines running across but you get the idea. More water and they run into each other more but some of the ink will settle quickly into the watercolour paper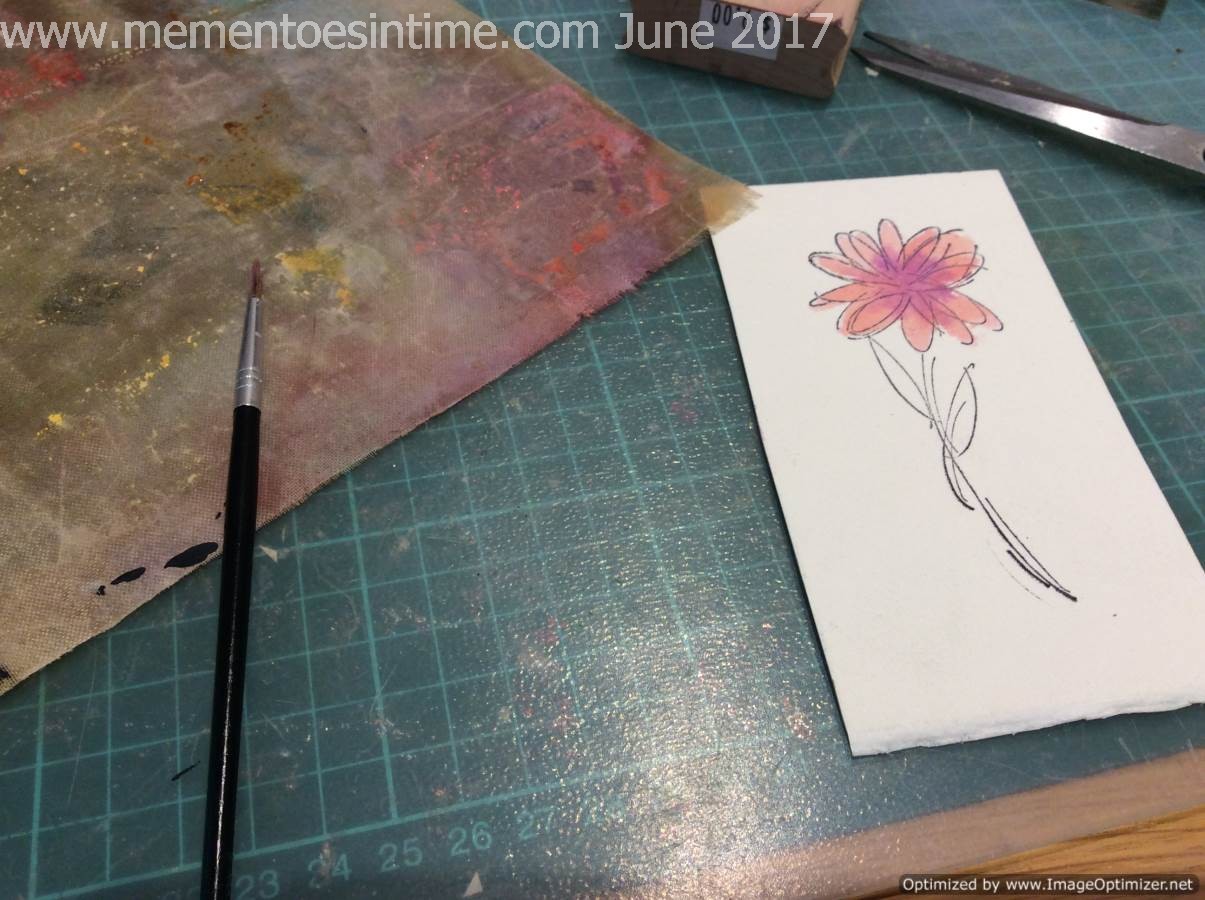 A stamped image with my Versamark Archival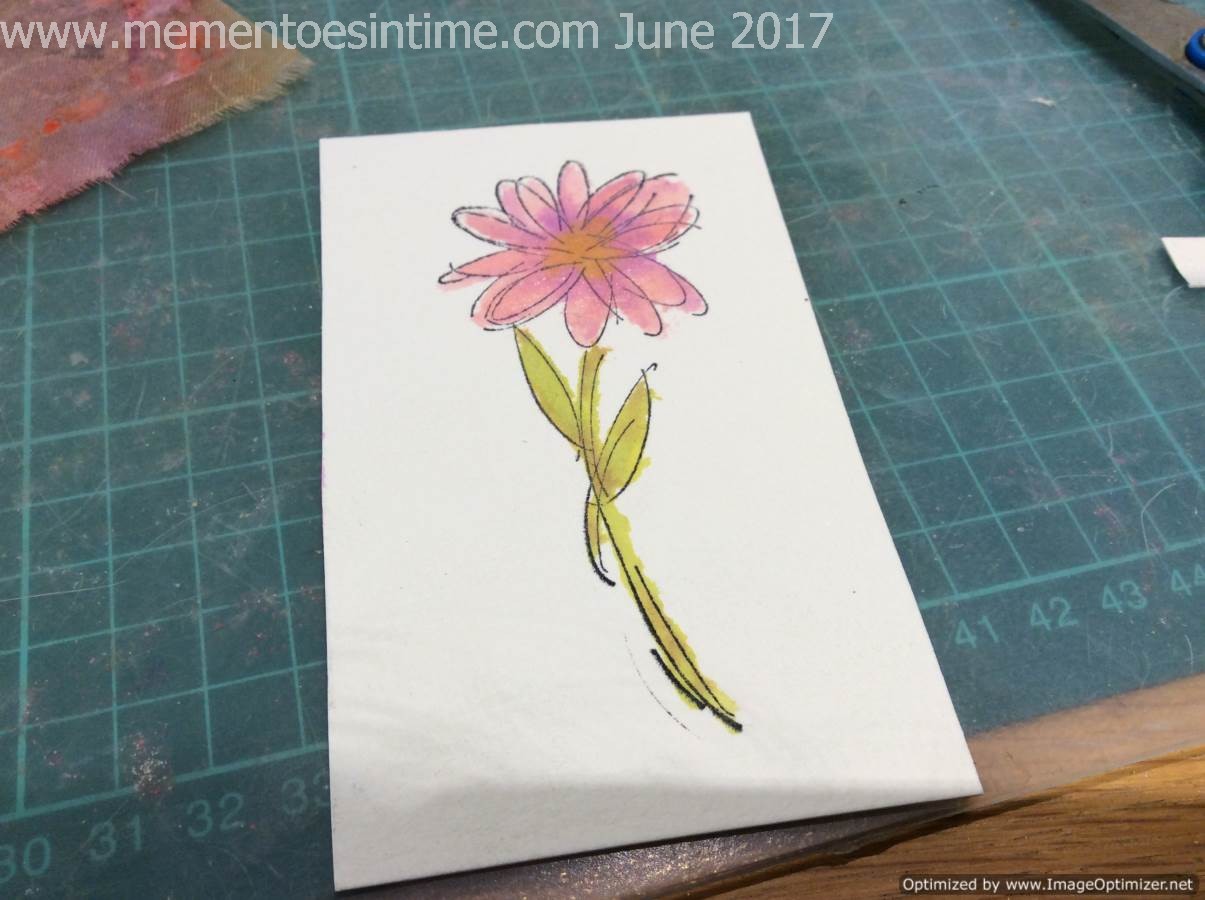 The inks can be used by simply brushing them onto the mat, adding some water and away you go. You get an unusual matt, almost flat image, so those of you with more talent will be able to achieve more by shading and highlighting!

Using Mirror Board

I was wondering what would happen with these inks on mirror board. Yes, I know, the inks won't stick but I wanted to create an effect with some of the mirror showing through.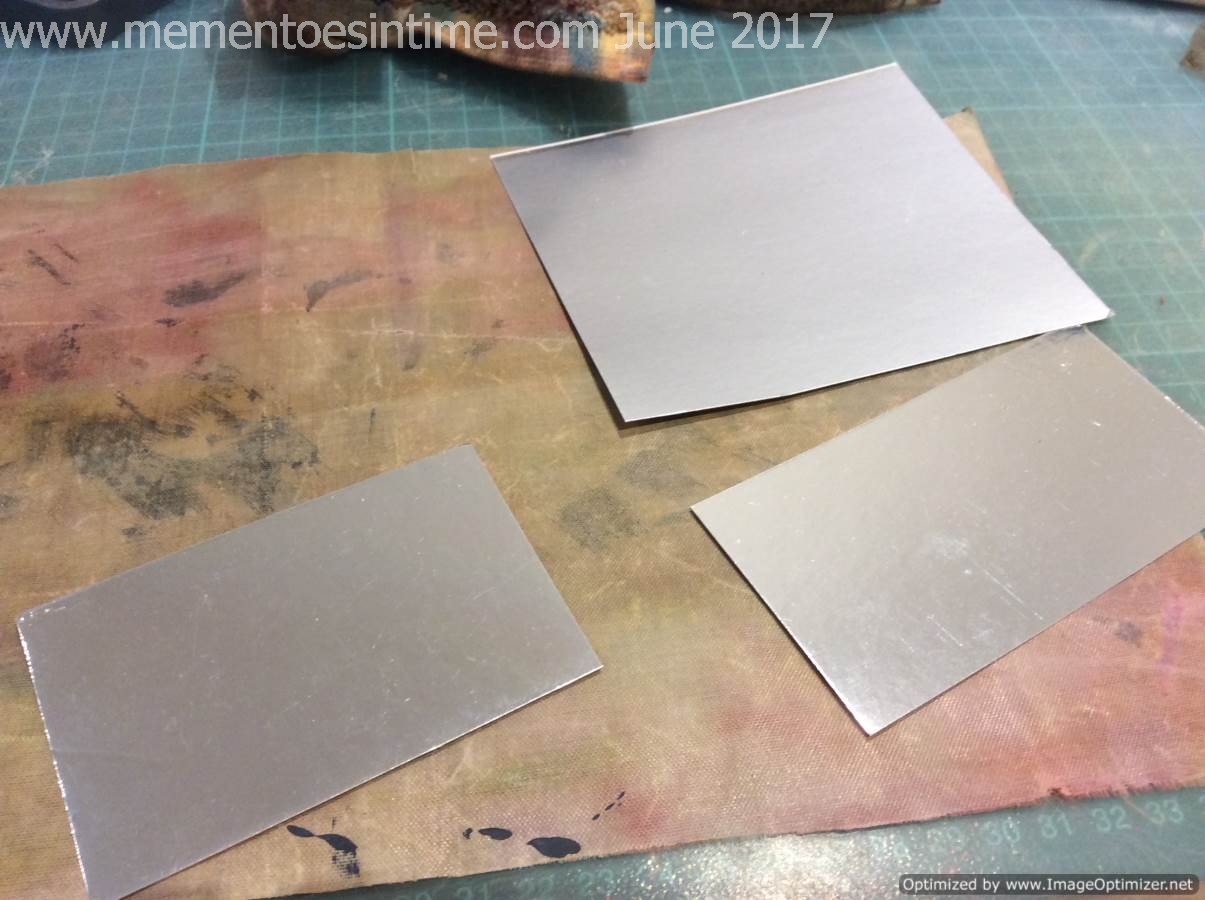 As you can see, I had to cut up a few squares as this technique did not go well!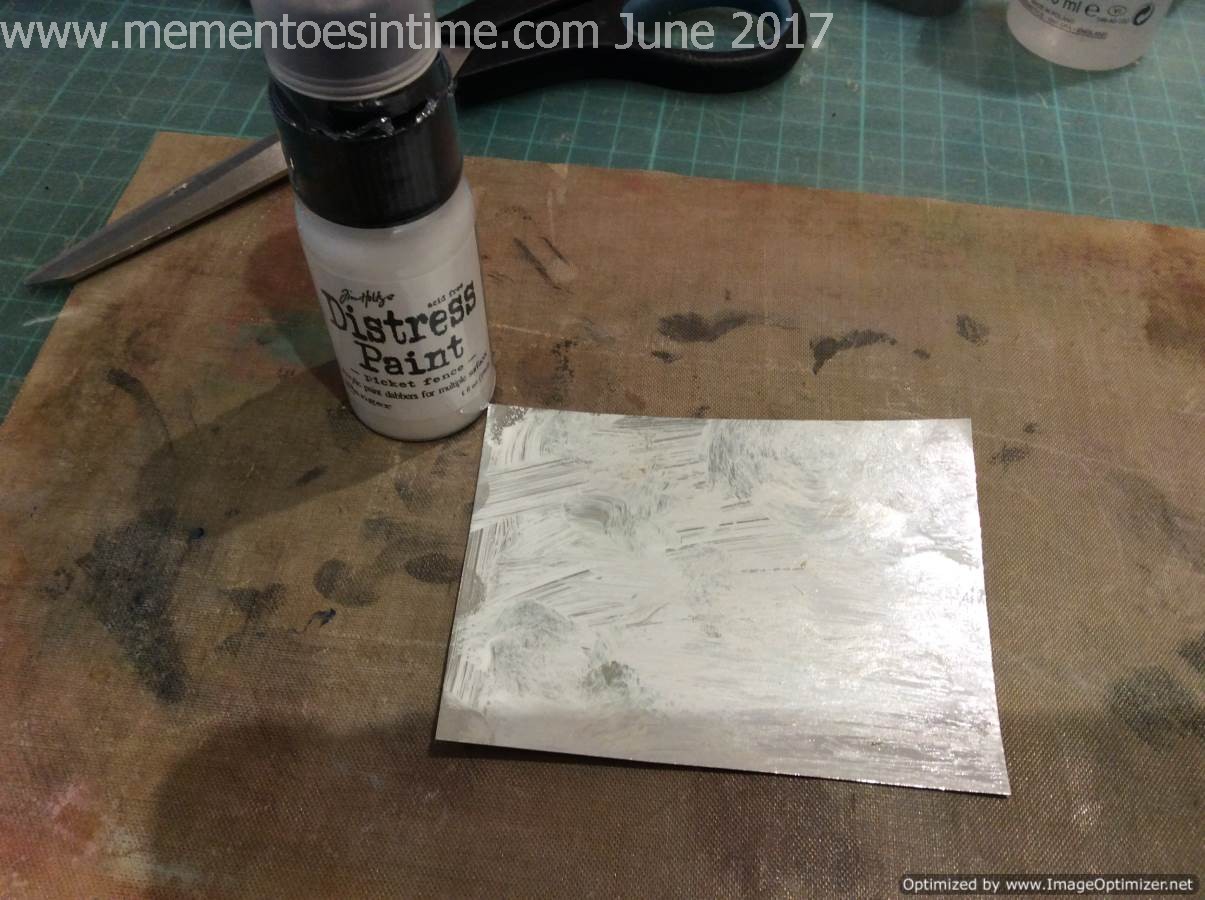 I had mixed success with this, as you can see below. I did manage to get the ink to fix once I had brushed on some Picket Fence Distress Paint. I deliberately left patches unpainted.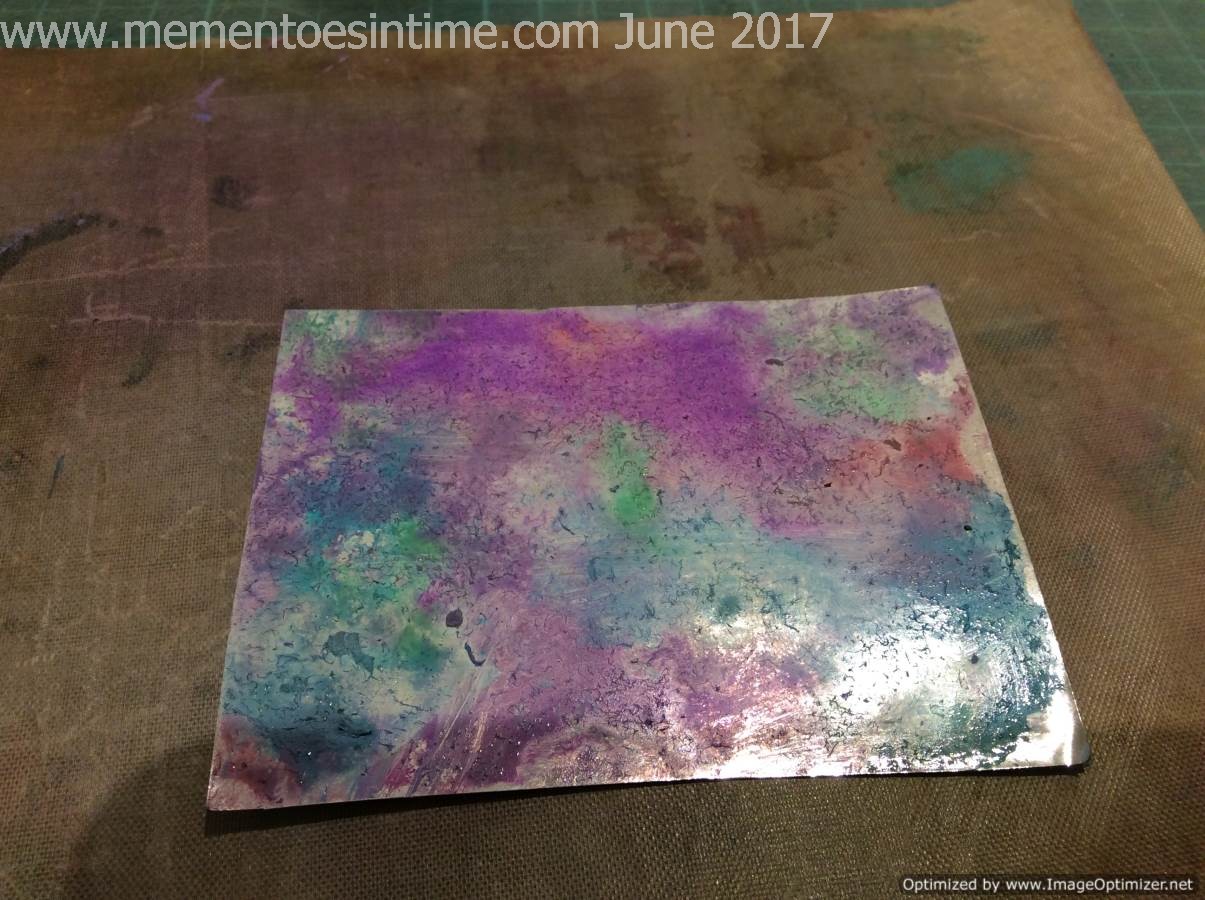 I can't say I was too happy with this but it was an interesting experiment. Perhaps the addition of alcohol inks on the mirror background first would work better and I will try that next time!
Texture Paste on Mirror Board
I was hoping for a more successful outcome with this one. Texture paste pretty much sticks to anything, so I knew the inks would apply nicely. The trick was getting a good stencil with enough paste coverage to use the inks on. Again, some alcohol inks in the background might work well with this technique.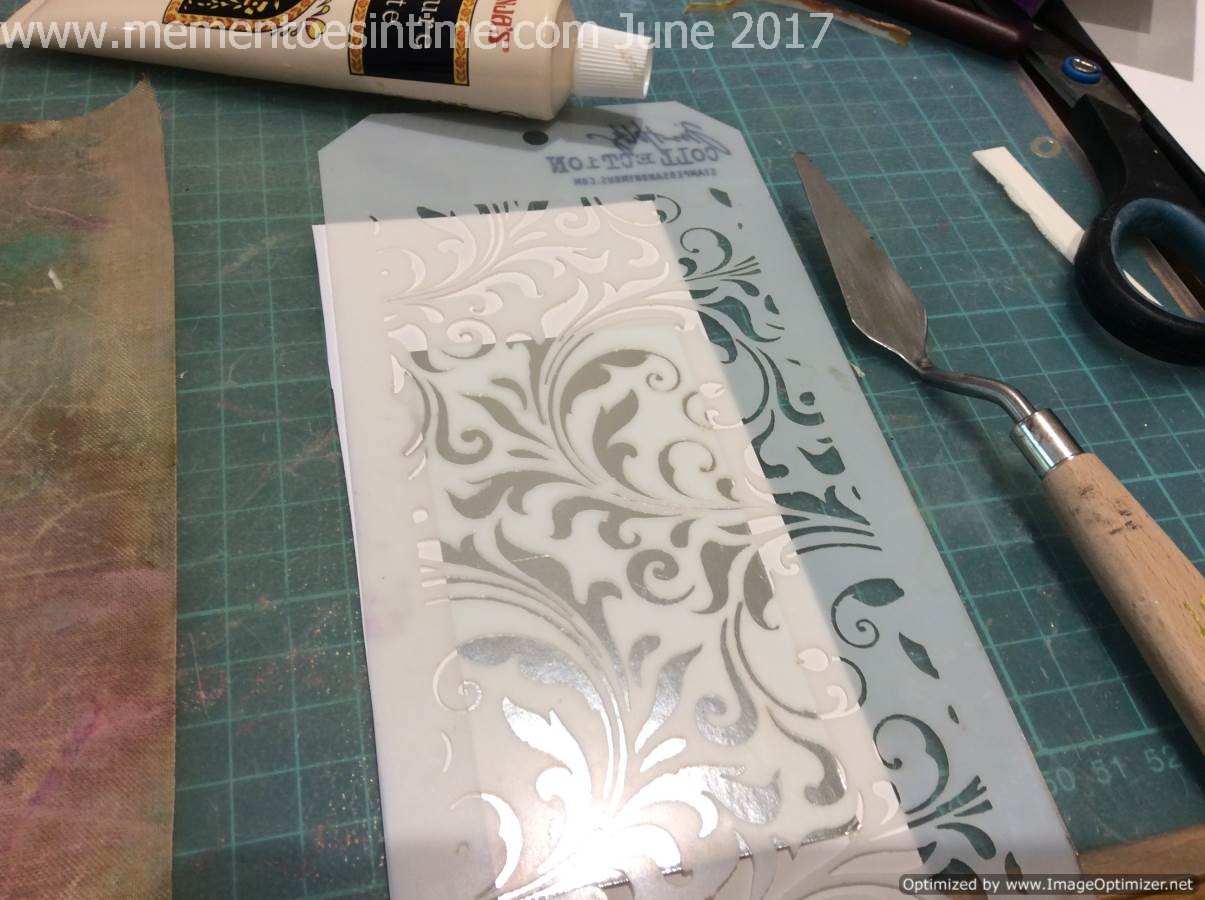 Next up, back to the stencils and texture paste, again on mirror board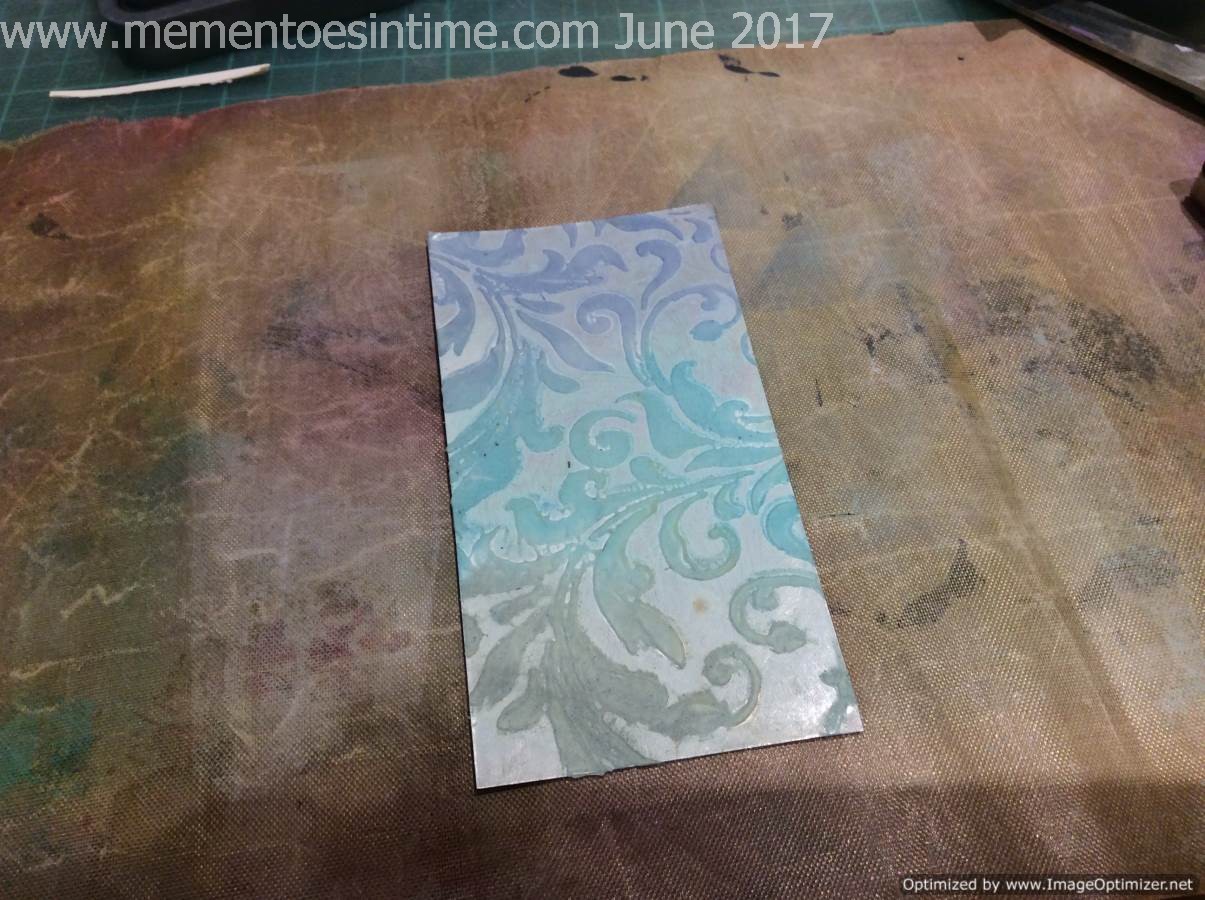 After drying the texture paste for quite a while, I could go in with my distress inks, applied directly to the pattern using blending foam. I love the way the texture paste picks up these pastel, matt colours. You could add water but be wary as the texture paste will melt away if you are not careful!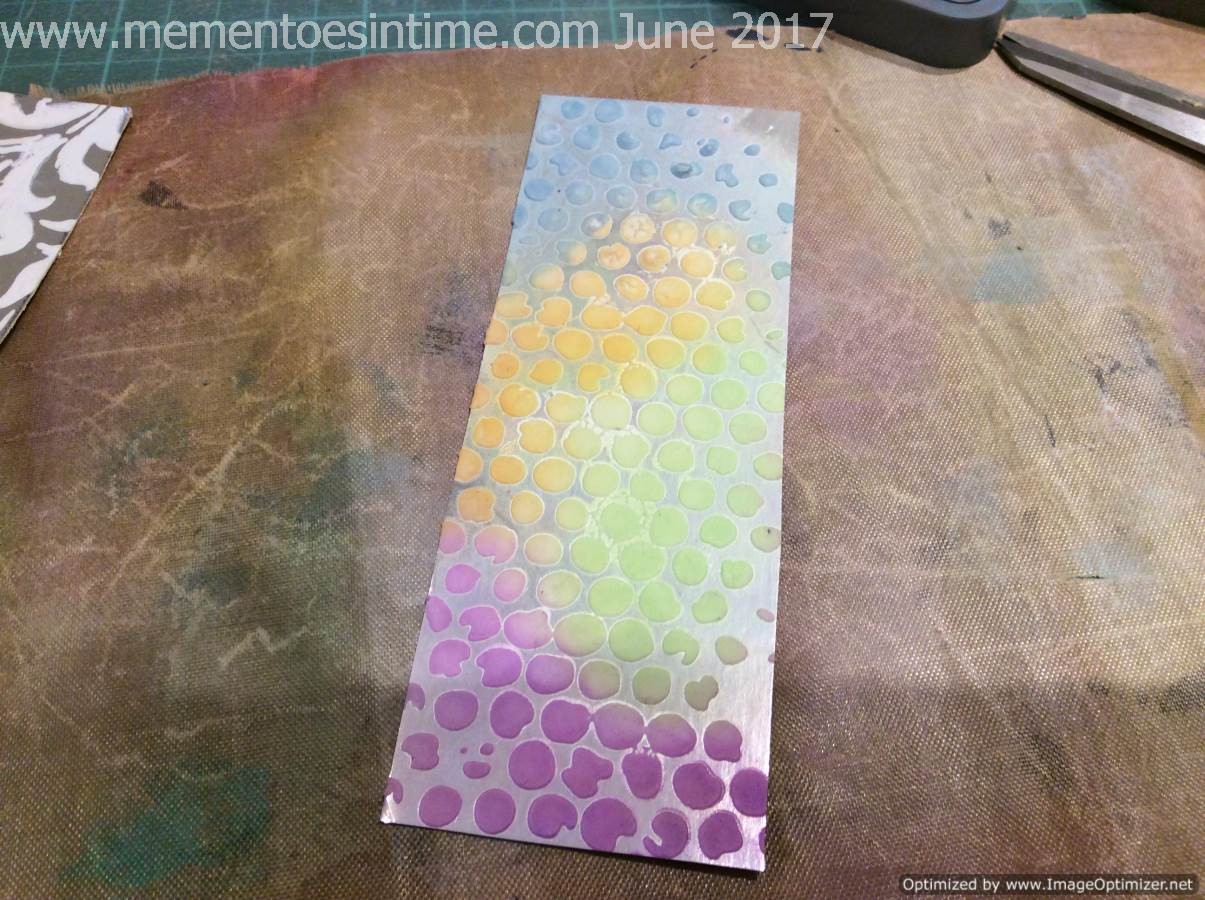 I absolutely loved this one. Such fun and a beautiful effect on the mirror board. Yet again the photo can't do it justice so try it yourself!

Ok that is it for now! Thanks for visiting if you have come every day for the next part. I will be taking a break from demos I think for a while but I am hoping to do a long series on Distress Sprays and Stains. There will also be some new templates coming which need demos and some other projects too. Add to this, my usual ramblings about this and that, so please drop by again soon.

Important Stuff
Please ask if you wish to use our content - words, photos or designs. You can contact us here and we usually just ask for attribution links to be added.
I would like to say that this article is NOT sponsored in any way, I do not receive any remuneration and any enthusiasm for the product is genuine and without any kind of financial incentive whatsoever!