| | |
| --- | --- |
| Posted on June 19, 2017 at 1:45 AM | |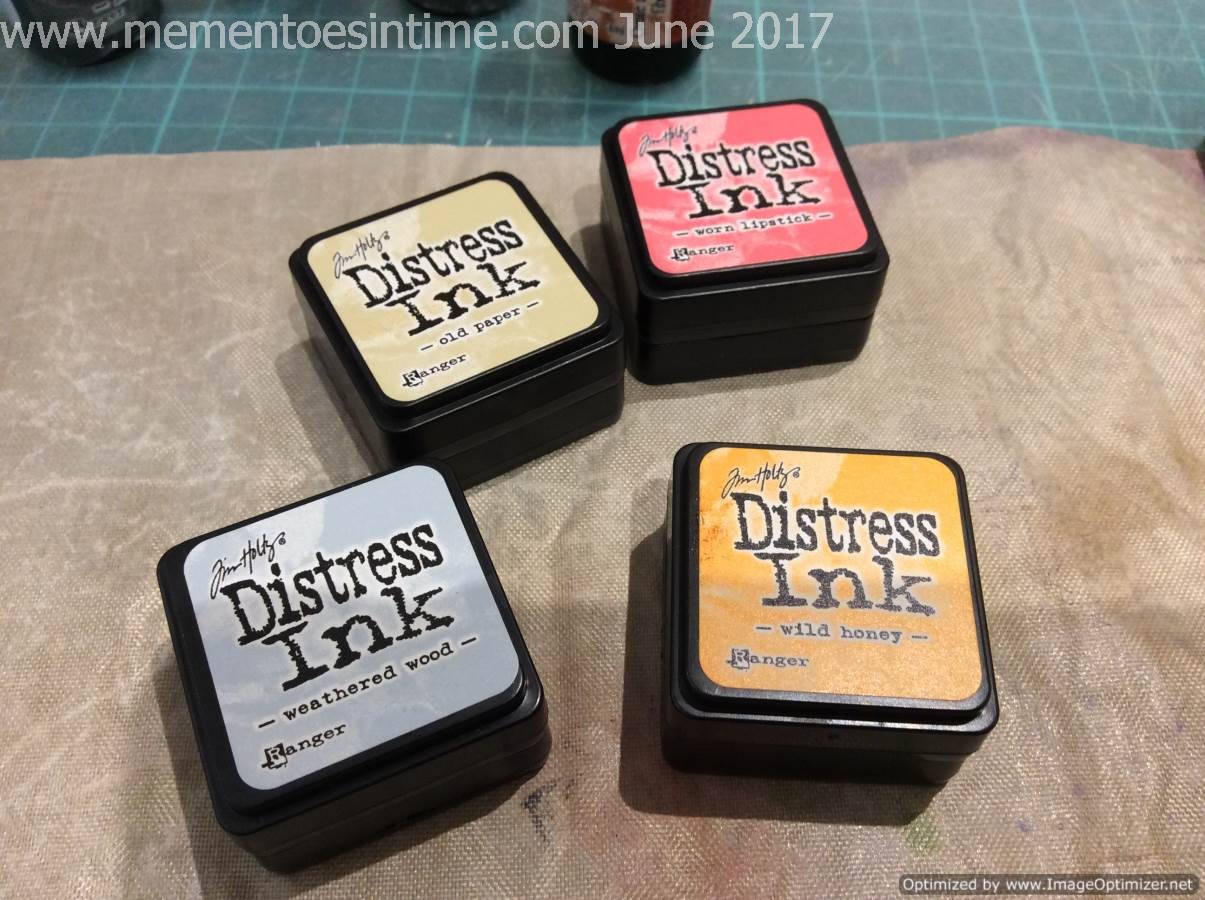 I hope all the fathers enjoyed their day yesterday and that they received lovely handmade cards and gifts to celebrate. As far as posting on the blog, it has been just too hot to do much in the craft room this last week or so, so I have been having a well deserved break. Today, I have a quick post done a while back on the theme of recycling again, which will do until I move onto doing some other things.

I love my Distress Ink Pads but in the past I have wanted to take a small craft kit with me when I travel and the normal ink pads are just too big. These little minis are a great alternative but if like me, you are on a budget, then you will always be looking for ways to get what you want at a discount!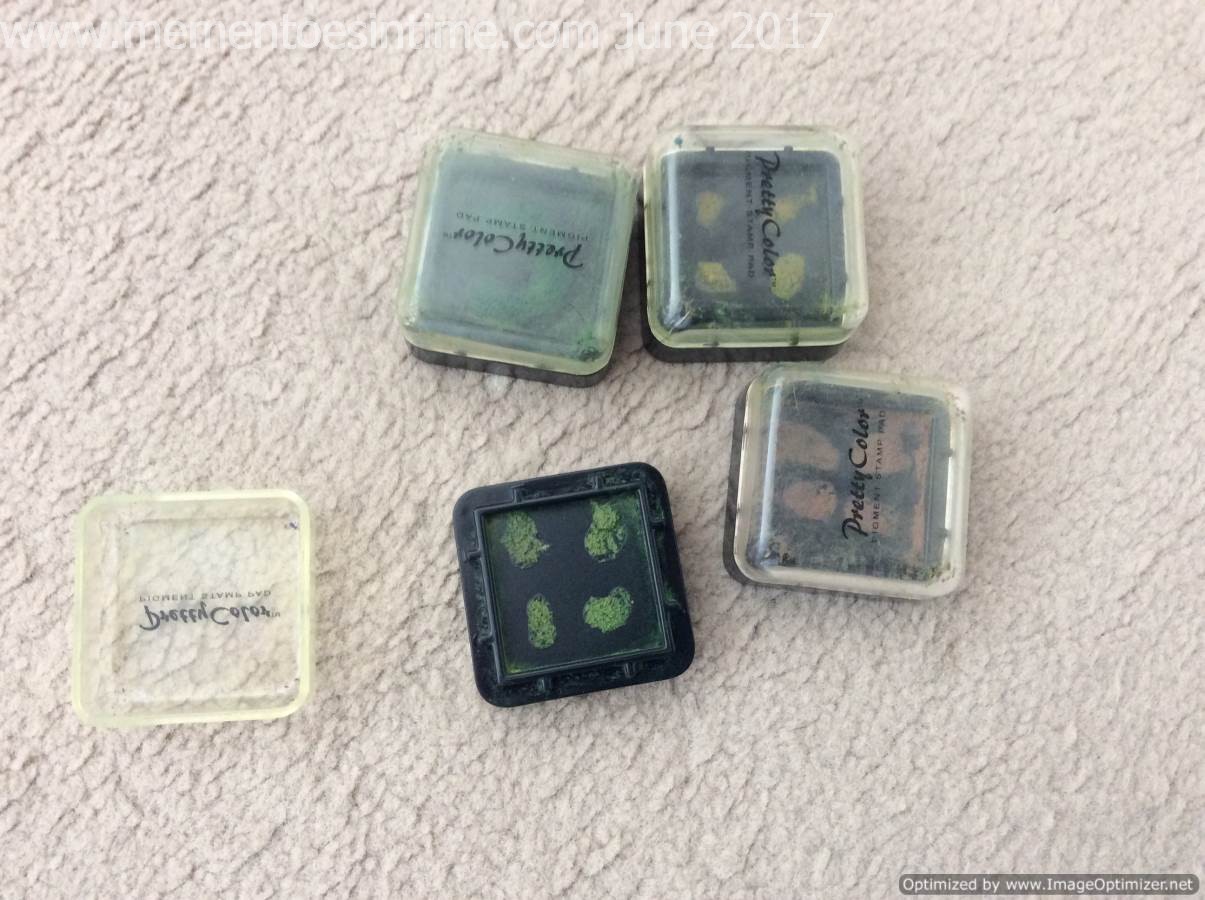 I had these old ink pads that I had to throw away, as the ink pad foam itself had just disintegrated, making it impossible to use.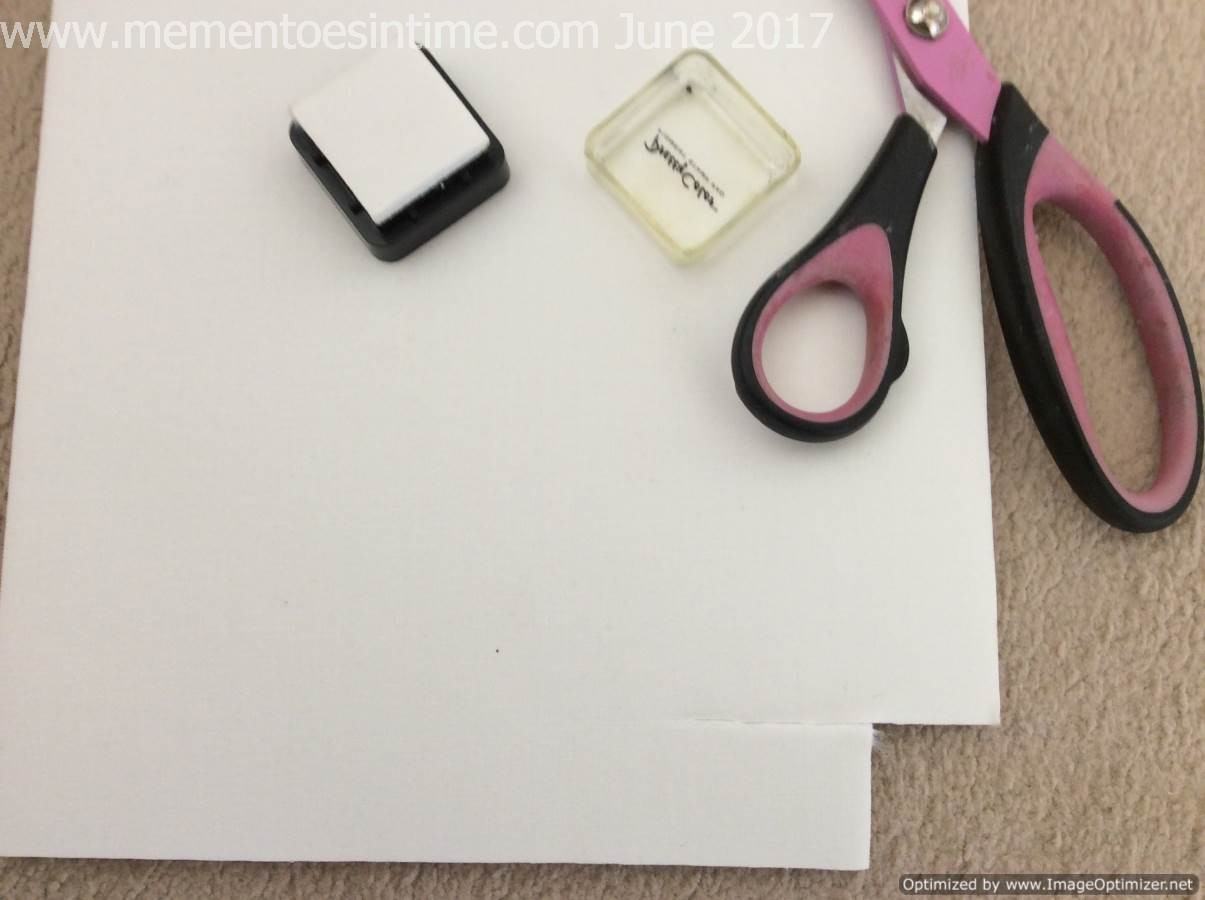 After measuring the size of the ink container, I am using the Ranger Cut N Dry Felt here to cut some squares and glued them in place with some solvent glue. You could use a hot glue gun I guess also.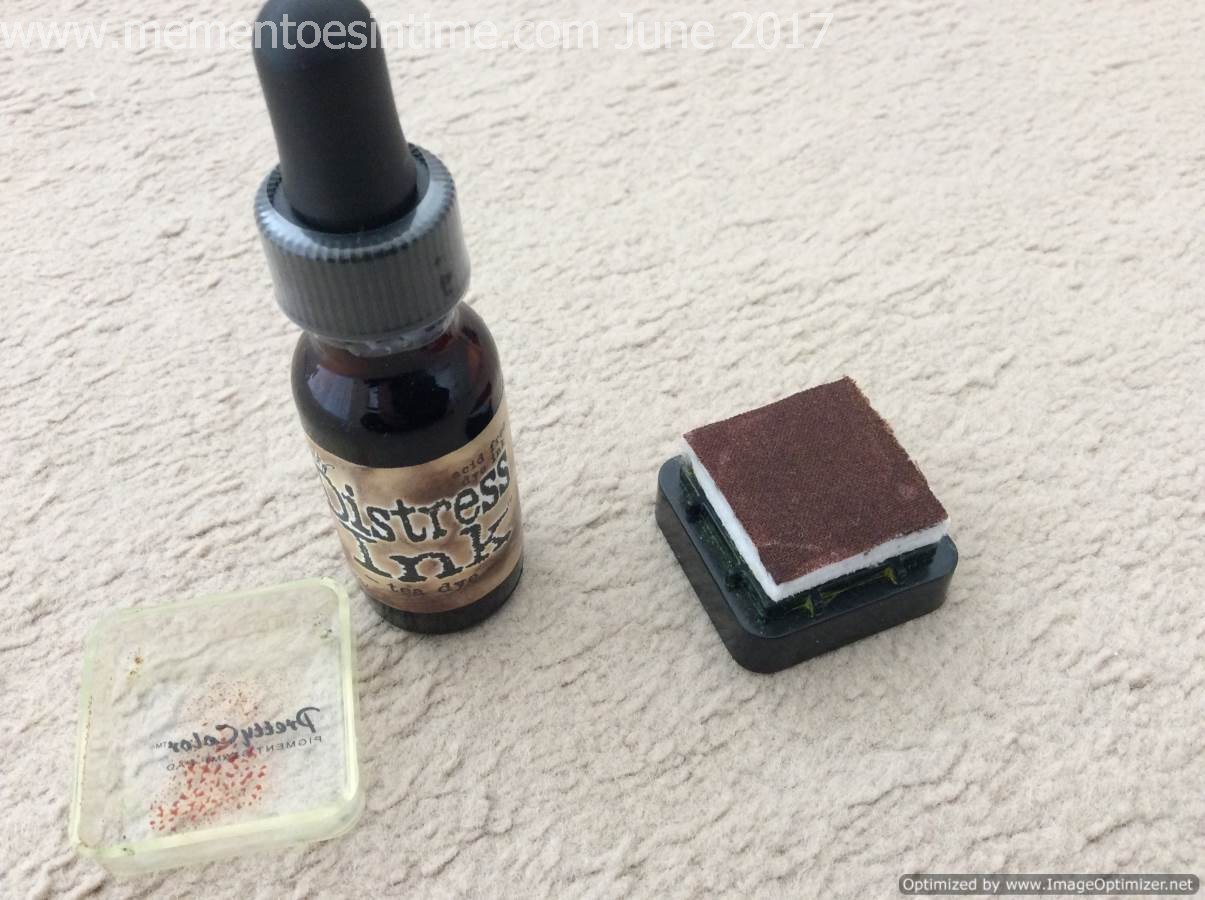 A couple of droppers full of reinker in my favourite colour Tea Dye and you are ready to go!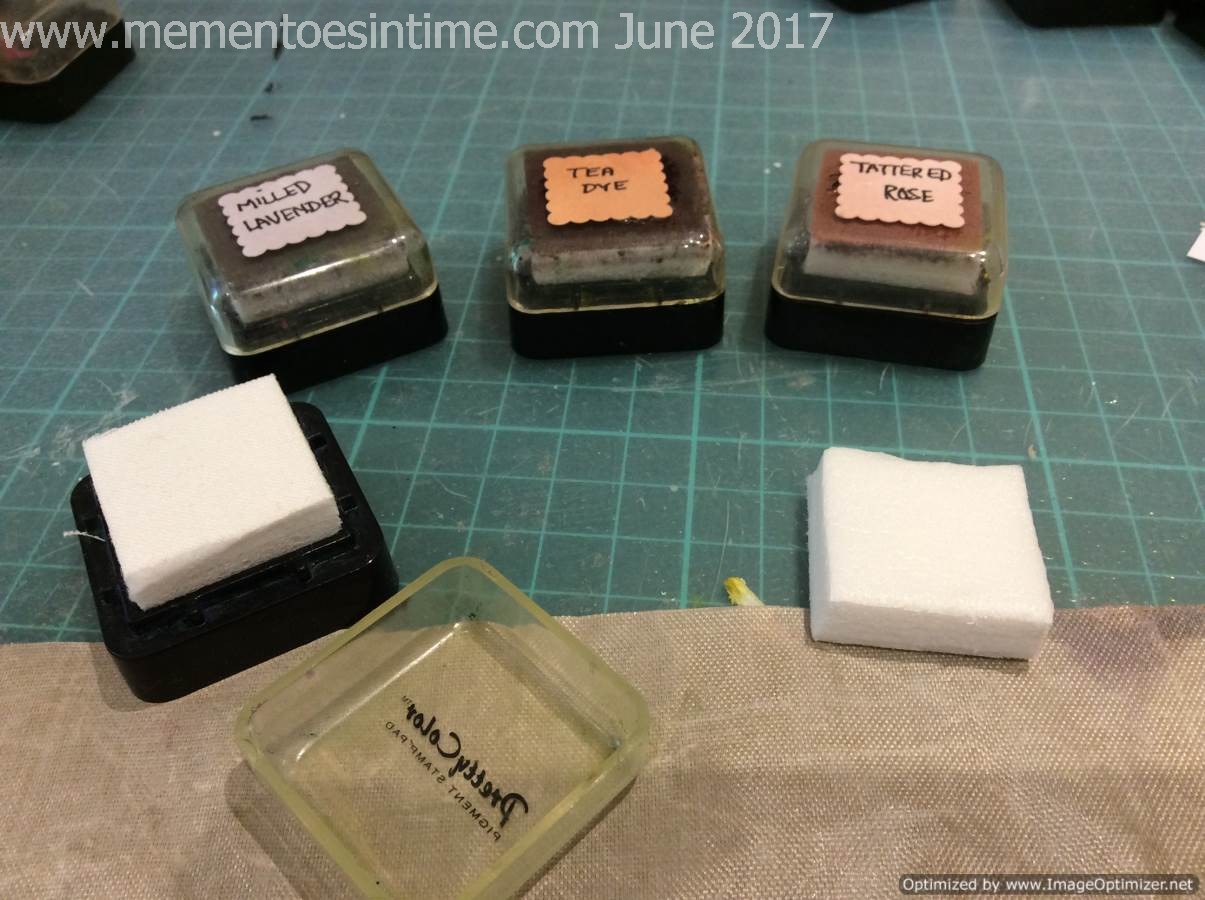 I just punched some squares rubbed with the ink to make labels for my ink pads but you could make much flashier ones using the Distress Ink Swatches you can get on the Ranger website.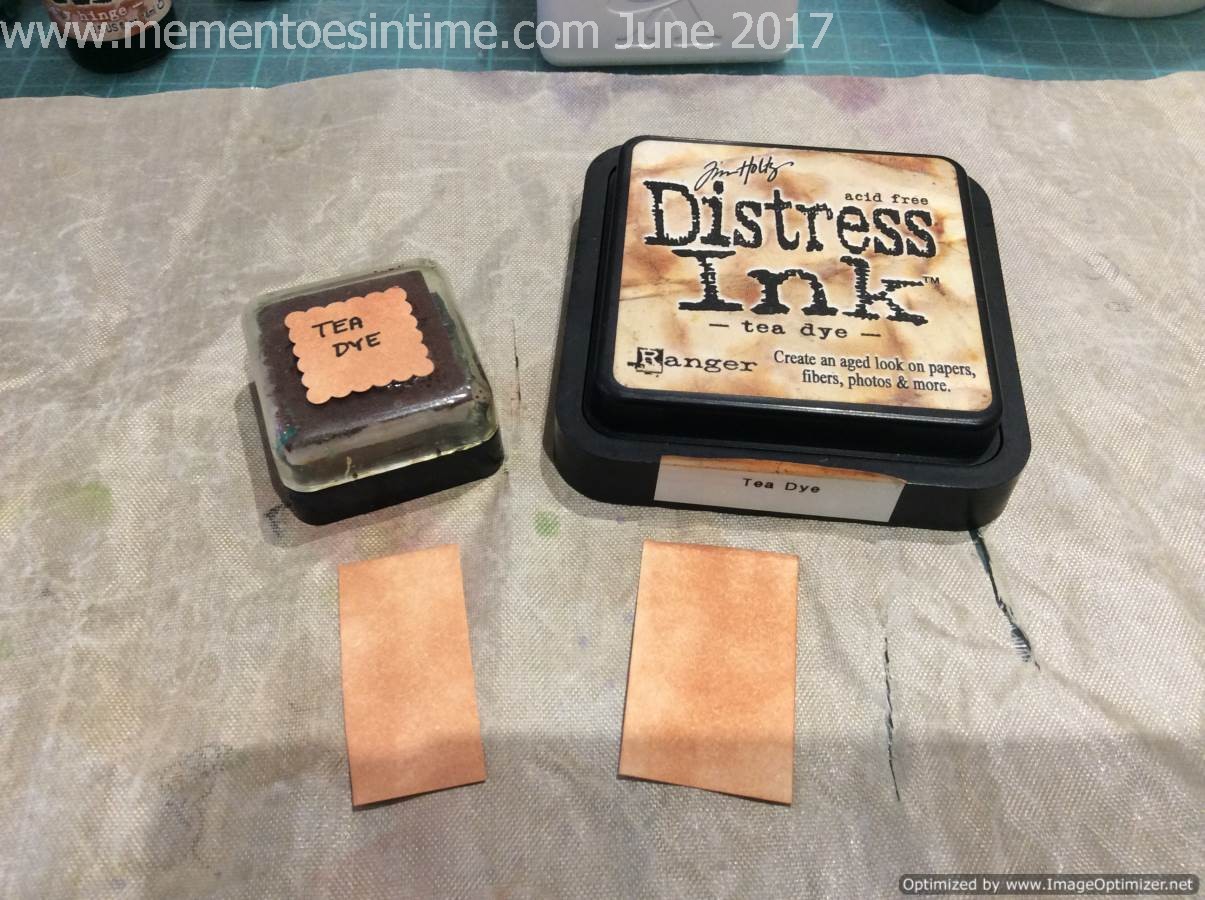 As you can see, the ink is exactly the same, so my mini ink pad is a success!
So now I have my favourite colours to hand taking up a fraction of the space.