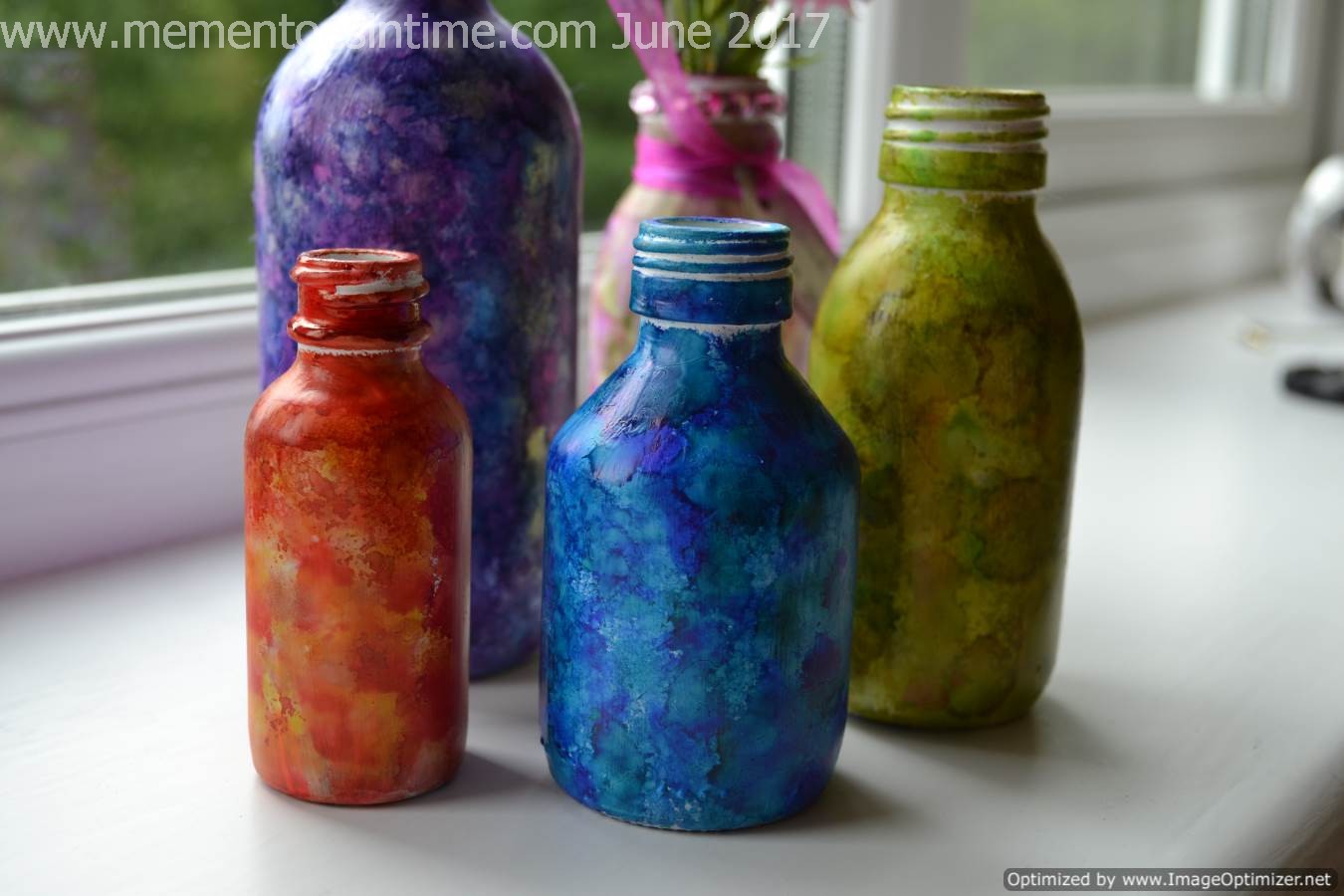 As you know, if you follow this blog regularly, we like to pick up all kinds of projects, not just papercraft. All things are an adventure to be discovered and today's project is an example of that....when you ask yourself, 'What if I did this, what will happen?'
I have to say I was so happy with the outcome, creating something so beautiful from something so ugly, so I hope you enjoy reading about it too!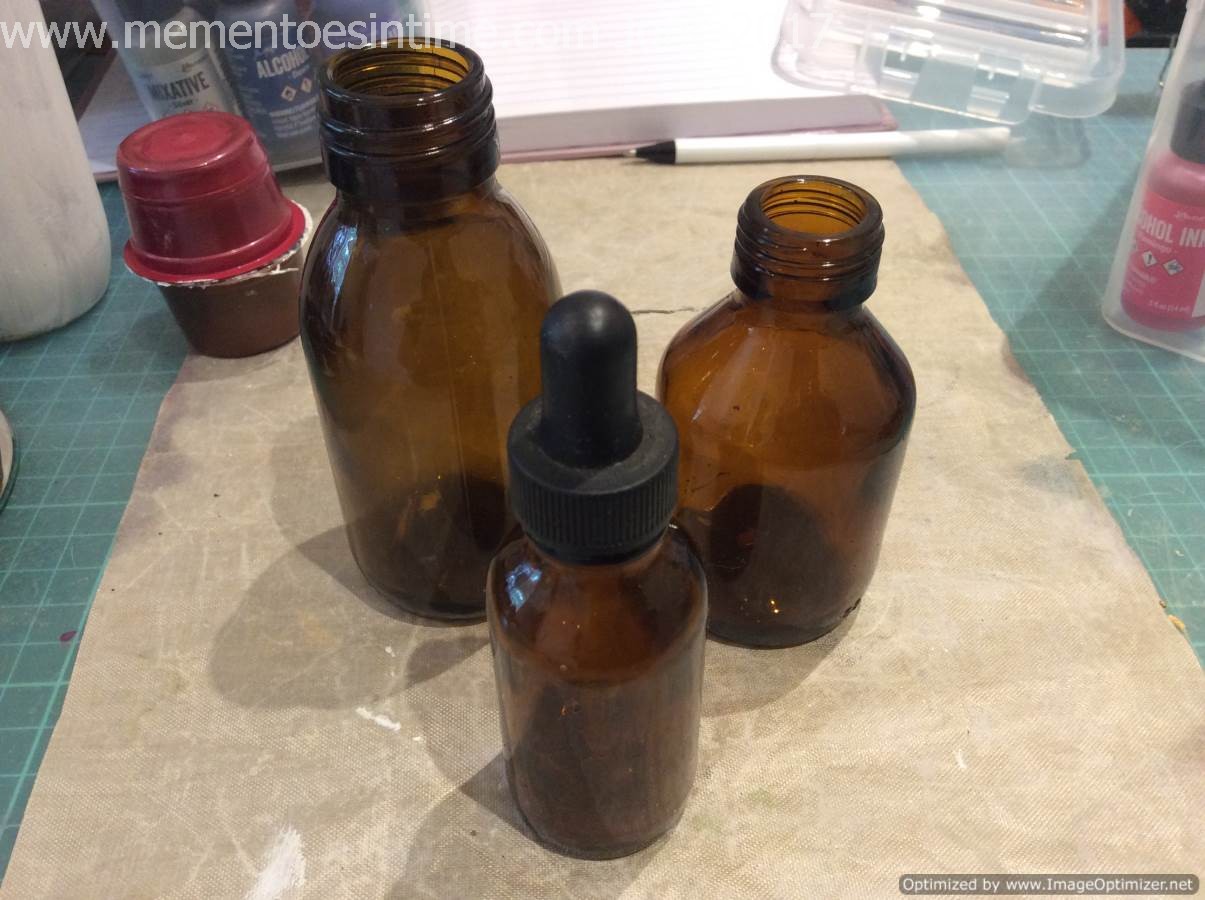 I had a pile of these old brown bottles lying around due to go into the recycling collection, You know the type, the ones you get with cough medicines and the like in.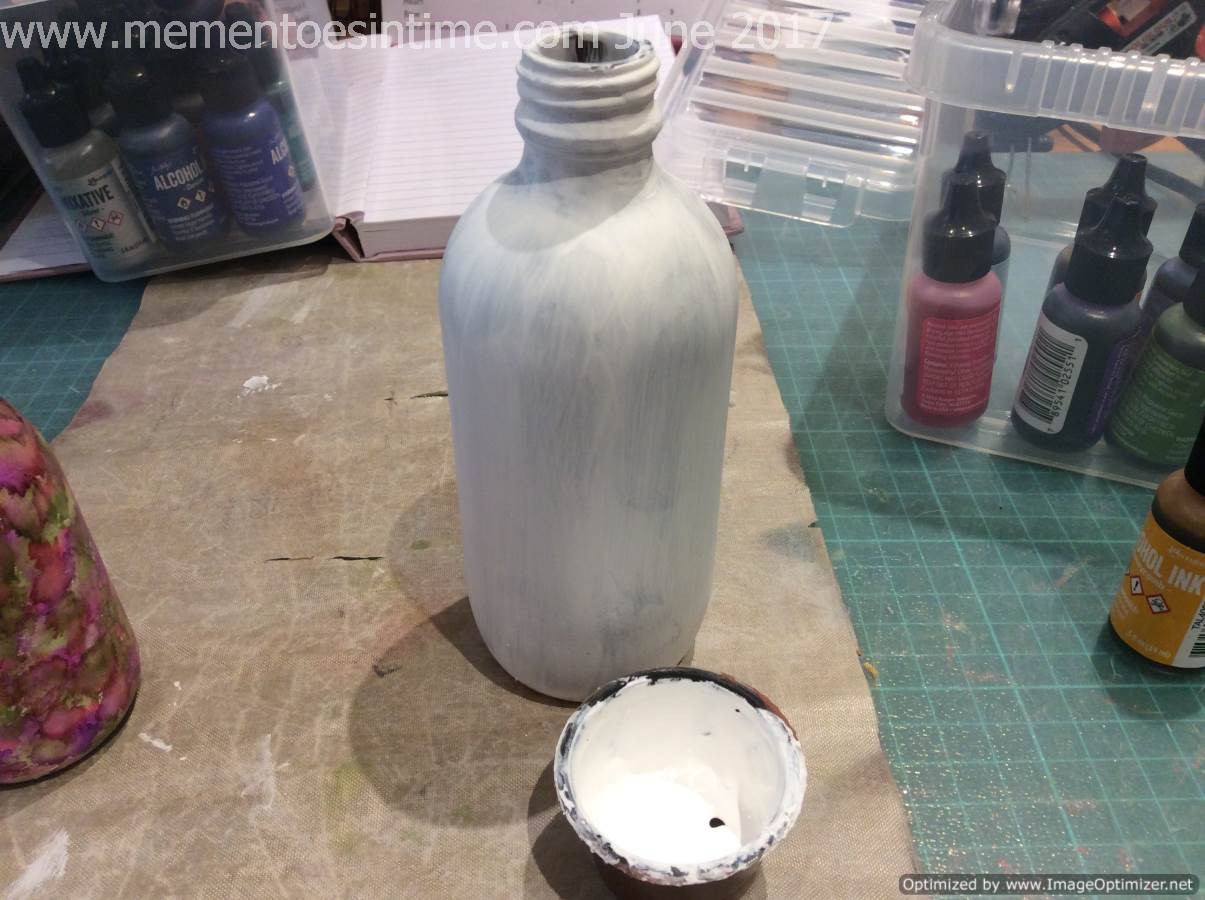 Obviously, you can't go in and decorate without sealing or priming the surface in some way, particularly with brown bottles, where nothing shows up, so i added some white gesso here mixed with some PVA white glue, in the hope of getting it to stick a bit better. I am not sure exactly how much but probably about 1/4 to 3/4 of glue to gesso but you could of course try it without.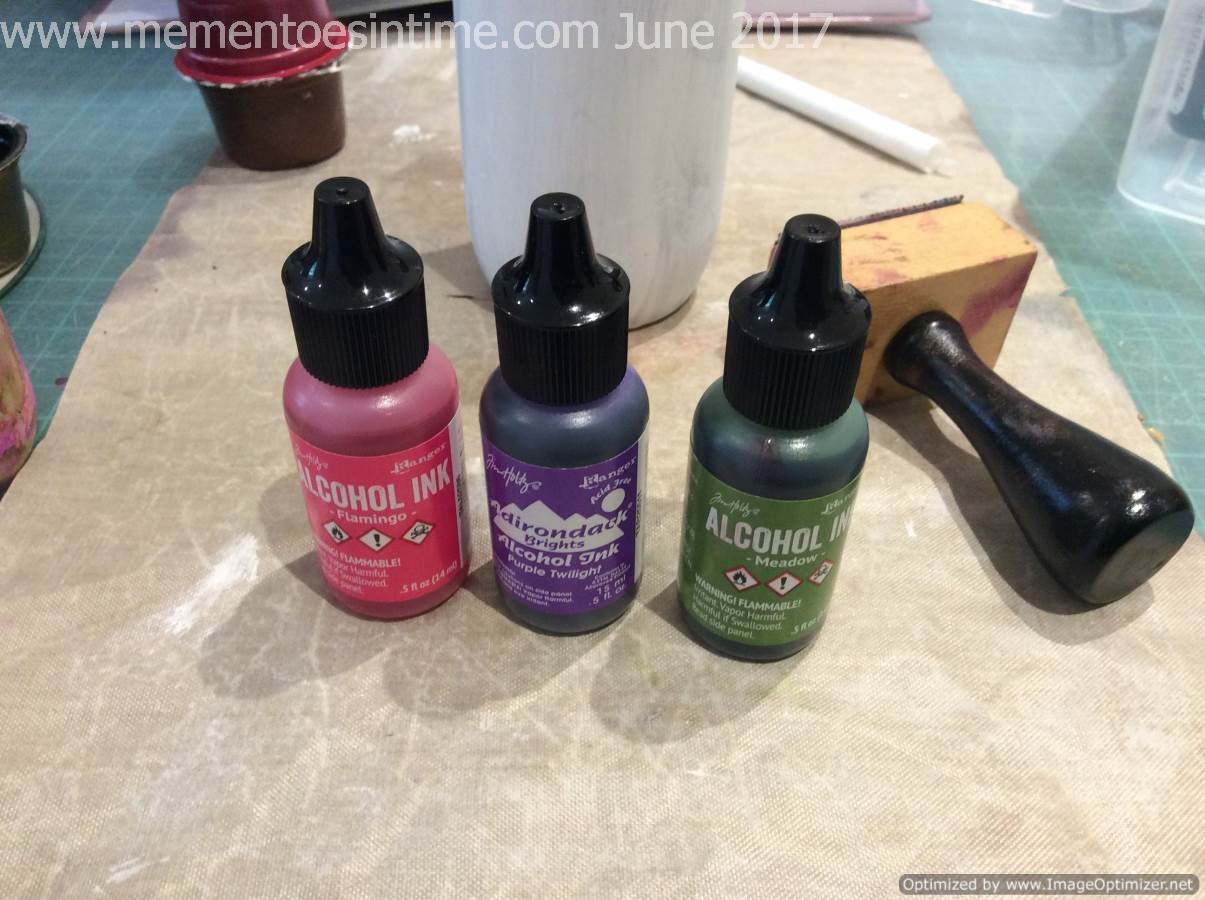 Pick out your alcohol ink colours. This is the fun part and can be a bit hit and miss, although I do find alcohol inks very forgiving. Just dab the colours on in the normal way, using the blending tool and enough blending solution to give you an effect that you like.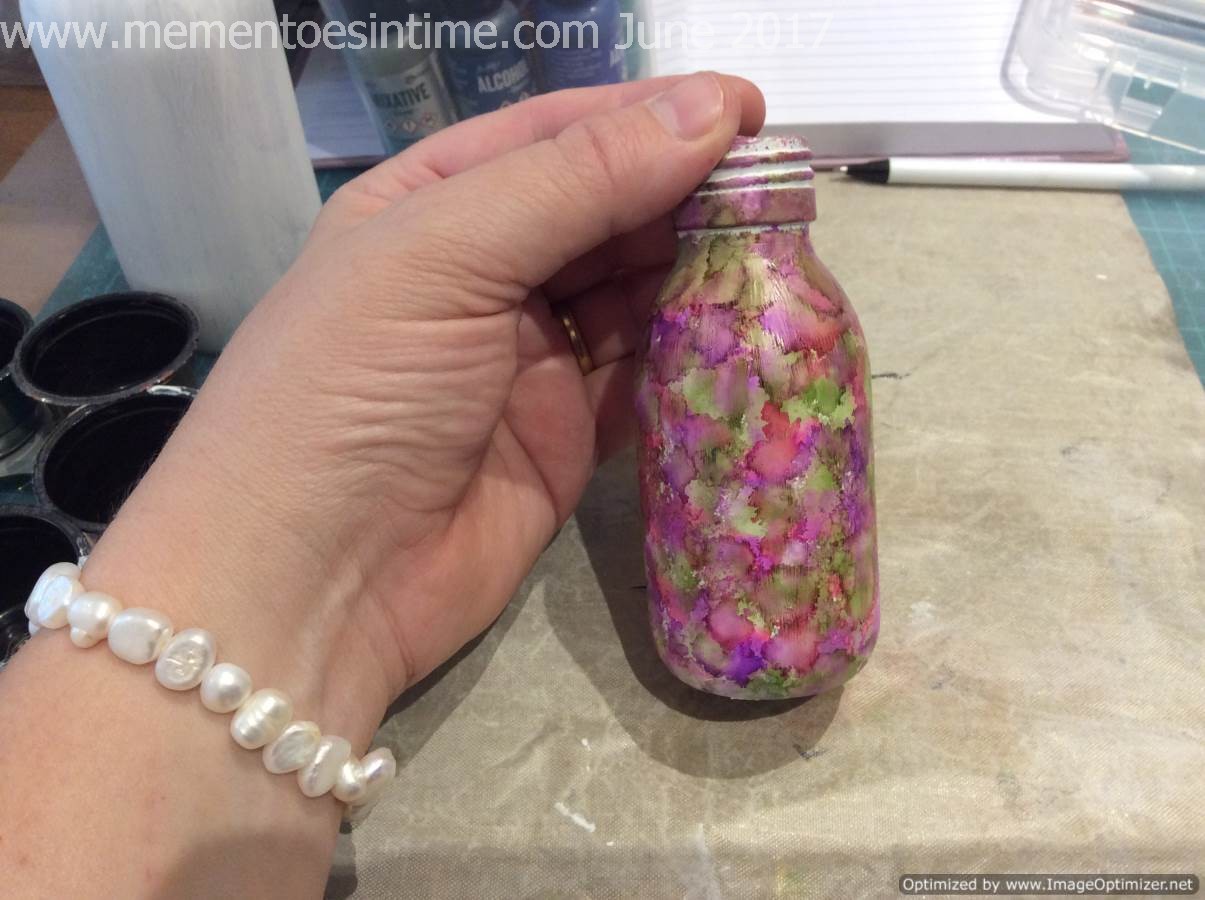 Here you can see the first example, which I think turned out really nicely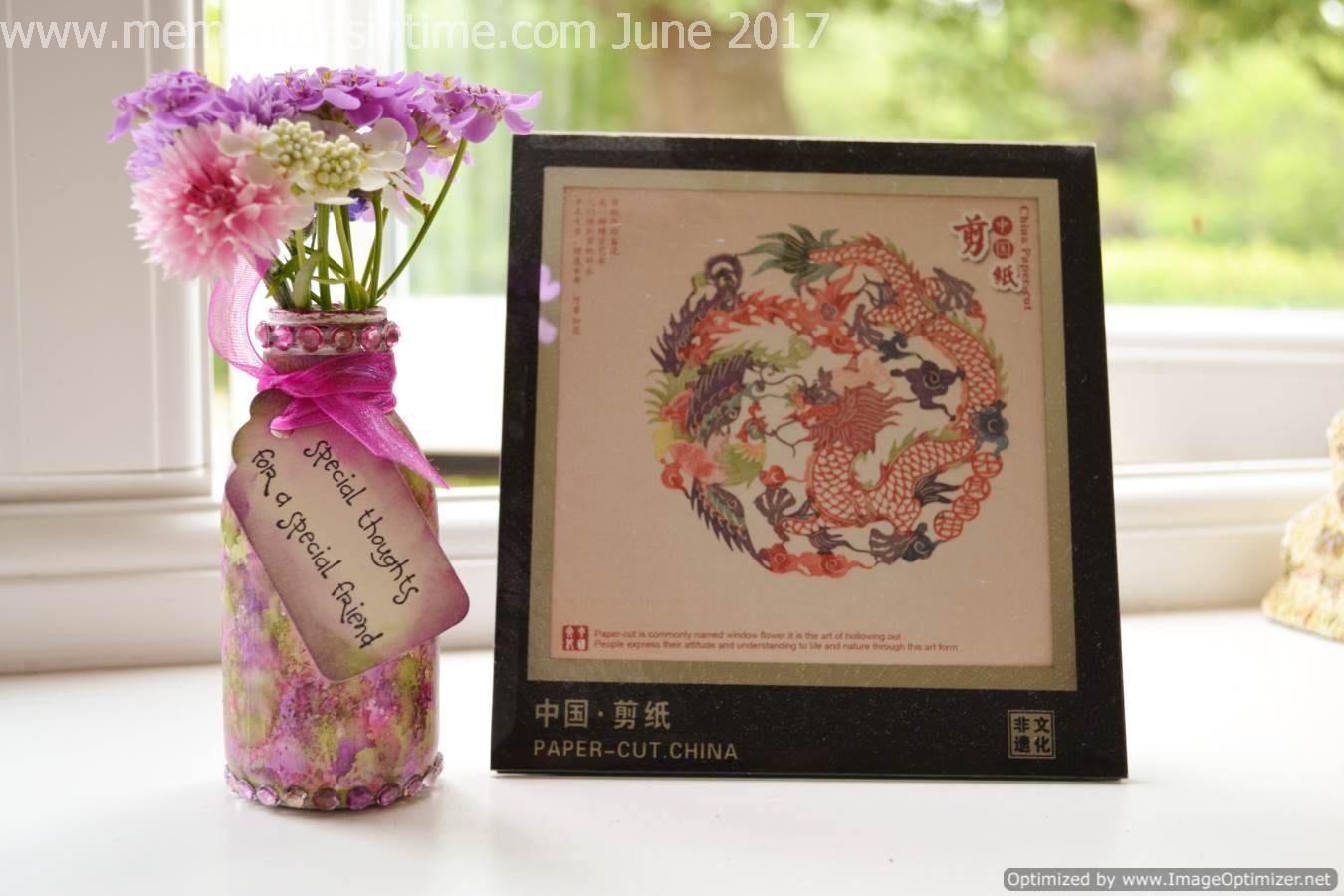 The addition of some sitck on gems, also dabbed with the same alcohol ink colours, a ribbon and a sentiment, together with a few fresh flowers from my garden, makes a gorgeous gift for a friend, or to keep for yourself. Cover your bottle with some gloss varnish to make it a bit more sturdy, especially if you are making vases like I have done here.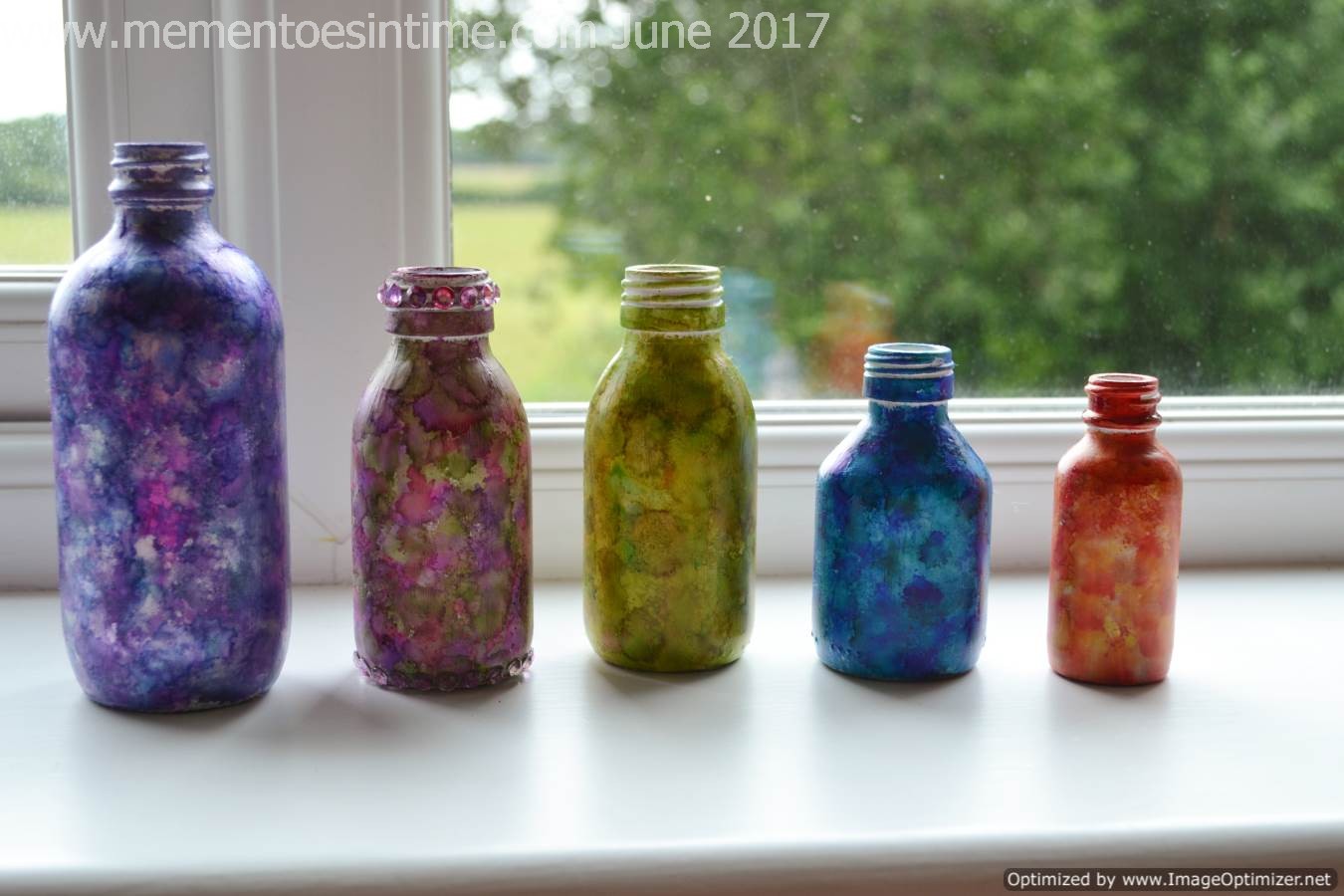 Here are a few more in different colour schemes. You could simply make a collection for display, as they are so pretty!