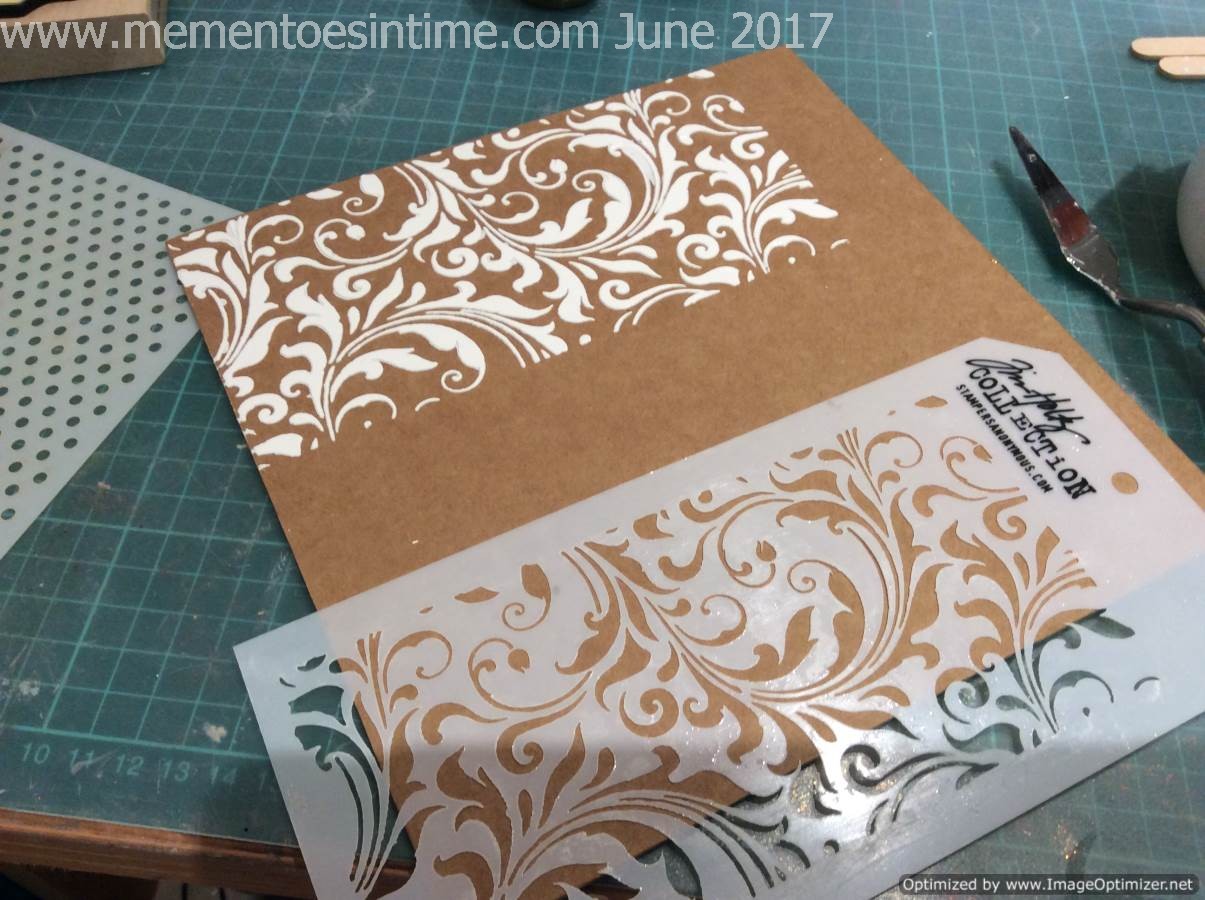 Ok, so today we are using the texture paste made in the last post to create a lovely cover for a book that will be where I want to store my samples for the distress inks and other things that I discover. I am using some precut covers from Zutter and I will be using my Bind it All to make up the book when I have finished.
Gently scrape the texture paste over your stencil, making sure that it is not too thin or too thick. You want a raised texture but you also want it even across the cover, so use a piece of card or an oil paint spatula or pointing trowel tool to do it.
Tip: Scrape off any paste that has gone over the edges of the cover before it dries and make sure you wash off any stencils right away, or else the texture paste can ruin them!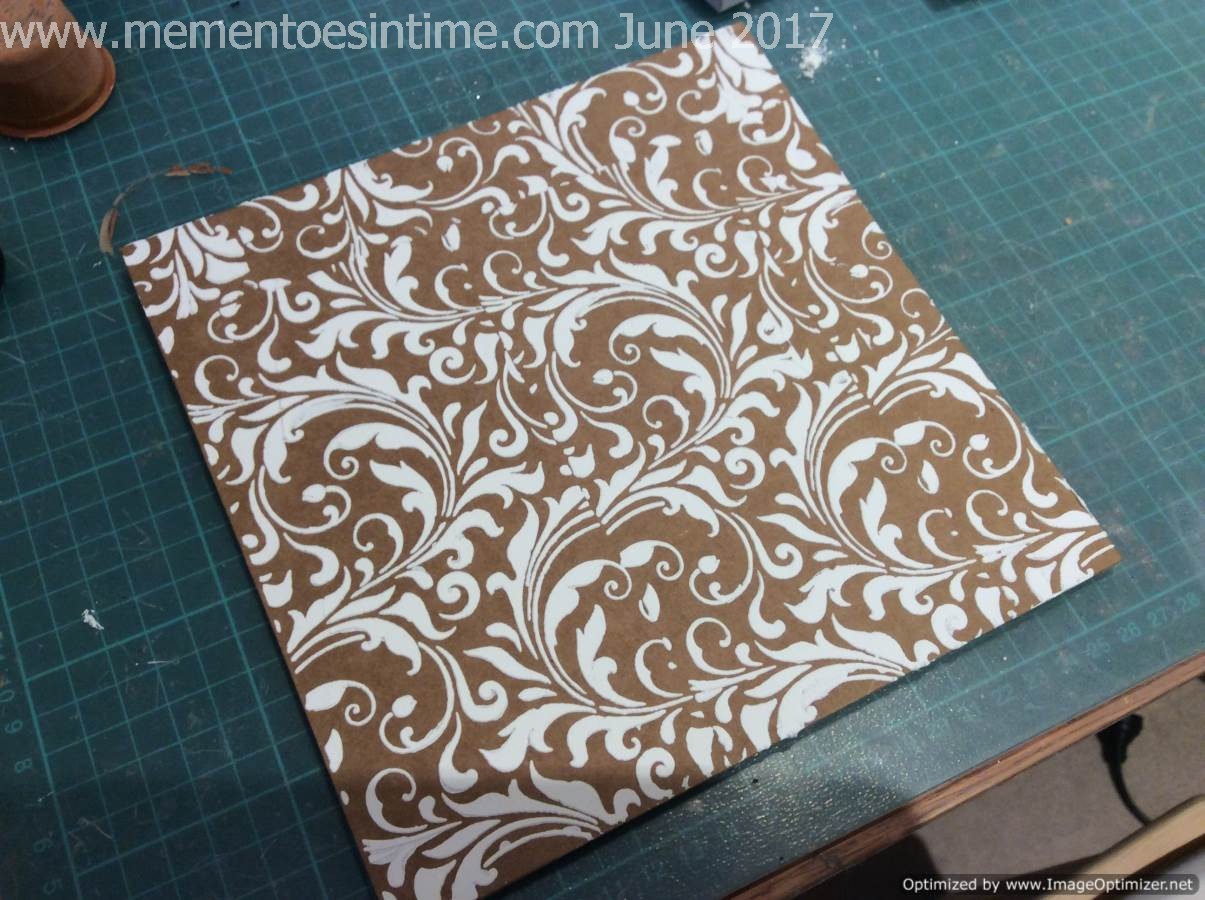 Here is the finished front cover for my journal, which I left to dry overnight.

Tip: The stencil is much smaller than the cover, so let each section dry before doing the next, so as not to smudge the wet paste. You can then line the next stencil up as much as possible to create a continuous pattern. It is quite difficult to do it perfectly and don't worry too much, as when you paint over it, any mismatches are not so obvious and add to the rough handmade charm of your project anyway!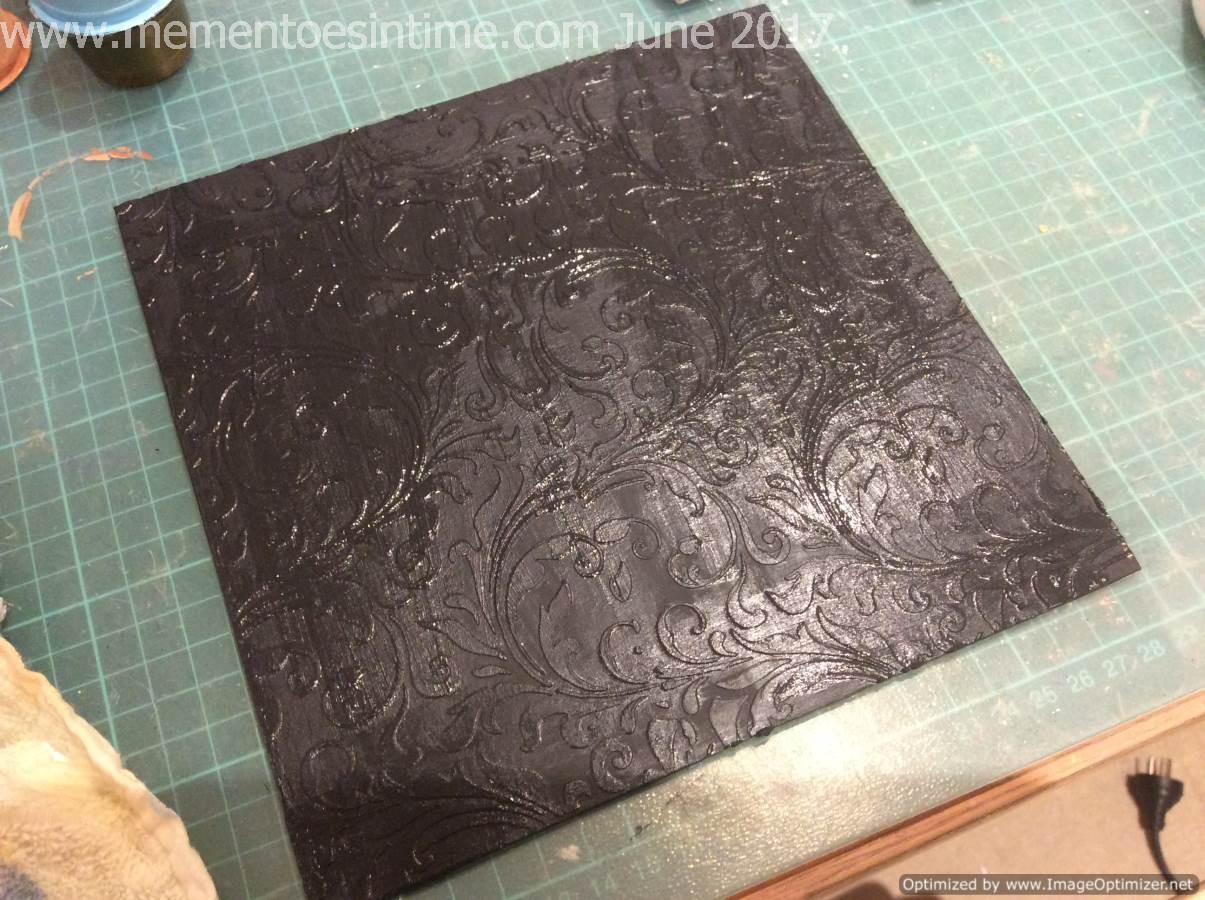 I painted the cover with a black gesso, simply made with black paint added to my white gesso. In fact the final colour was more of a dark grey but I was very happy with this.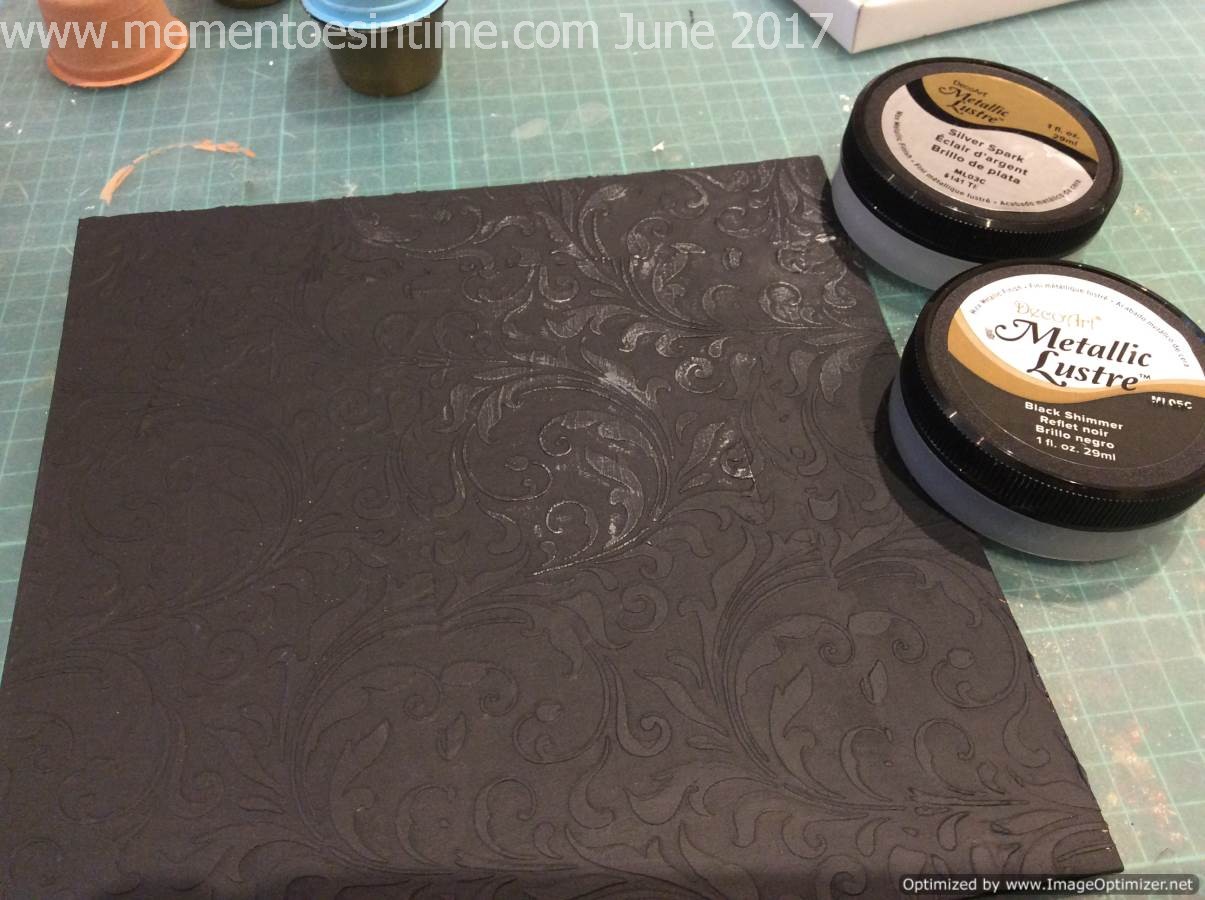 The gesso gives a completely flat matt appearance and really hides the pattern underneath, so I went in with some Metalic Lustre to bring out the beautiful texture. I am using Black Shimmer here, with a tiny little bit of the Silver to highlight here and there. Don't overdo the silver or you lose the aged look that you want.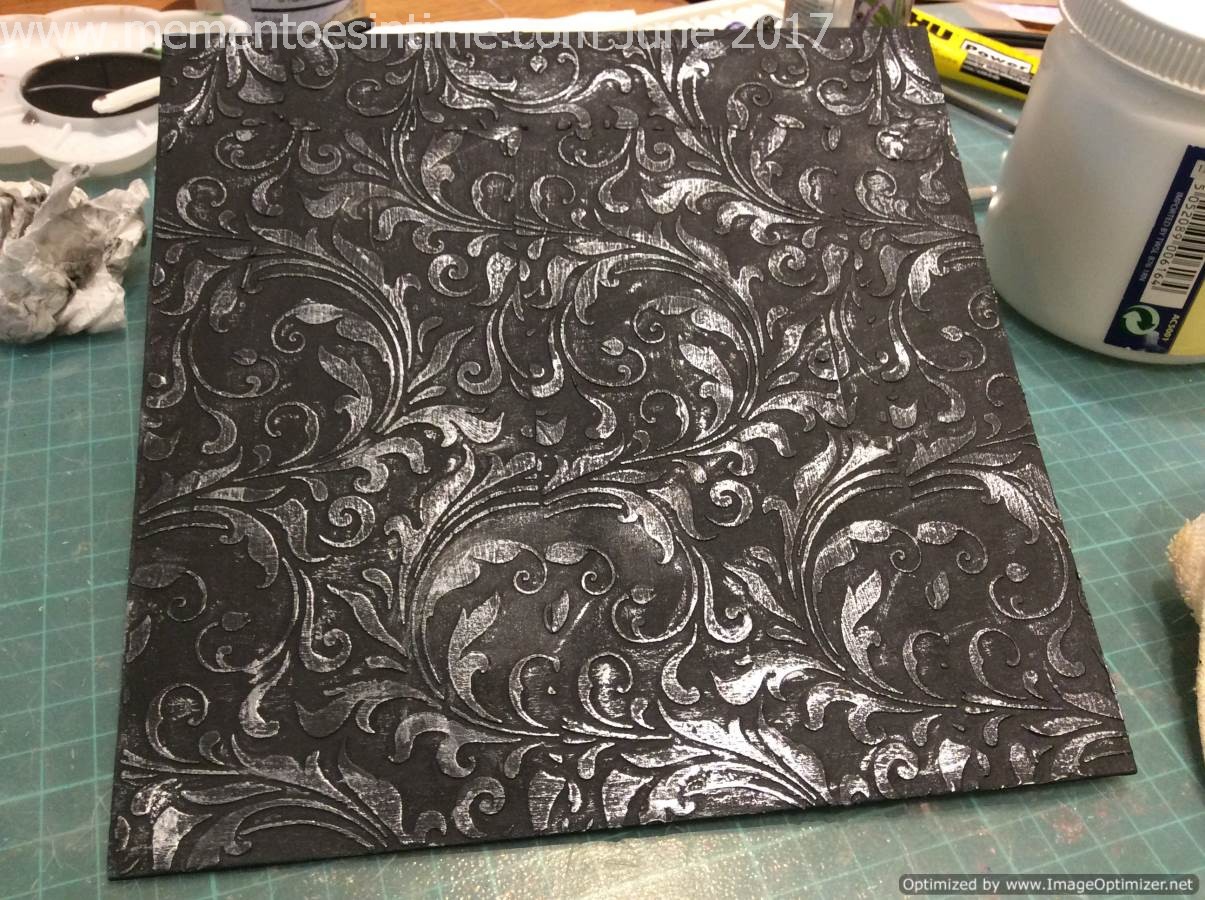 I was very pleased with this effect and the photo does not do it justice in any way. Absolutely stunning!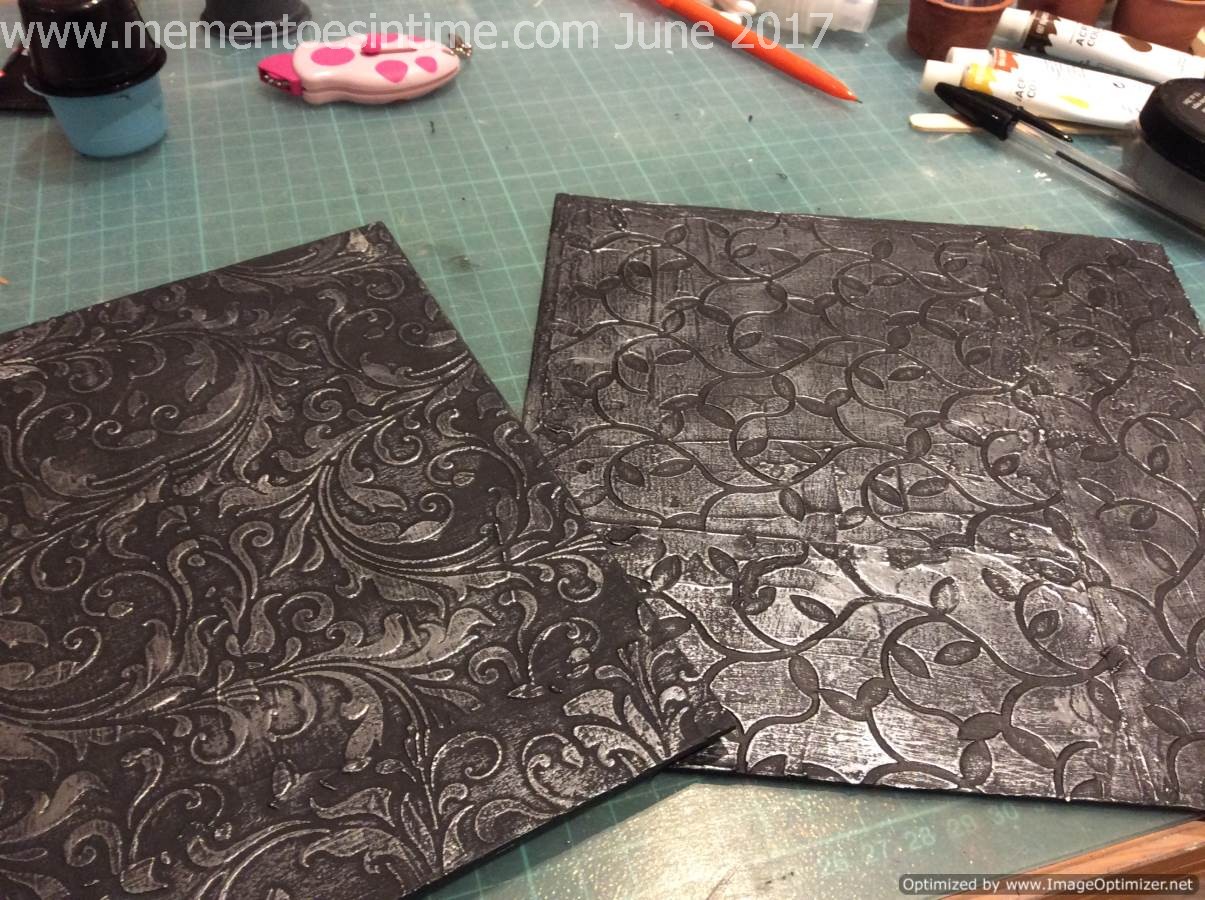 For the back cover, I repeated the technique but with a different stencil.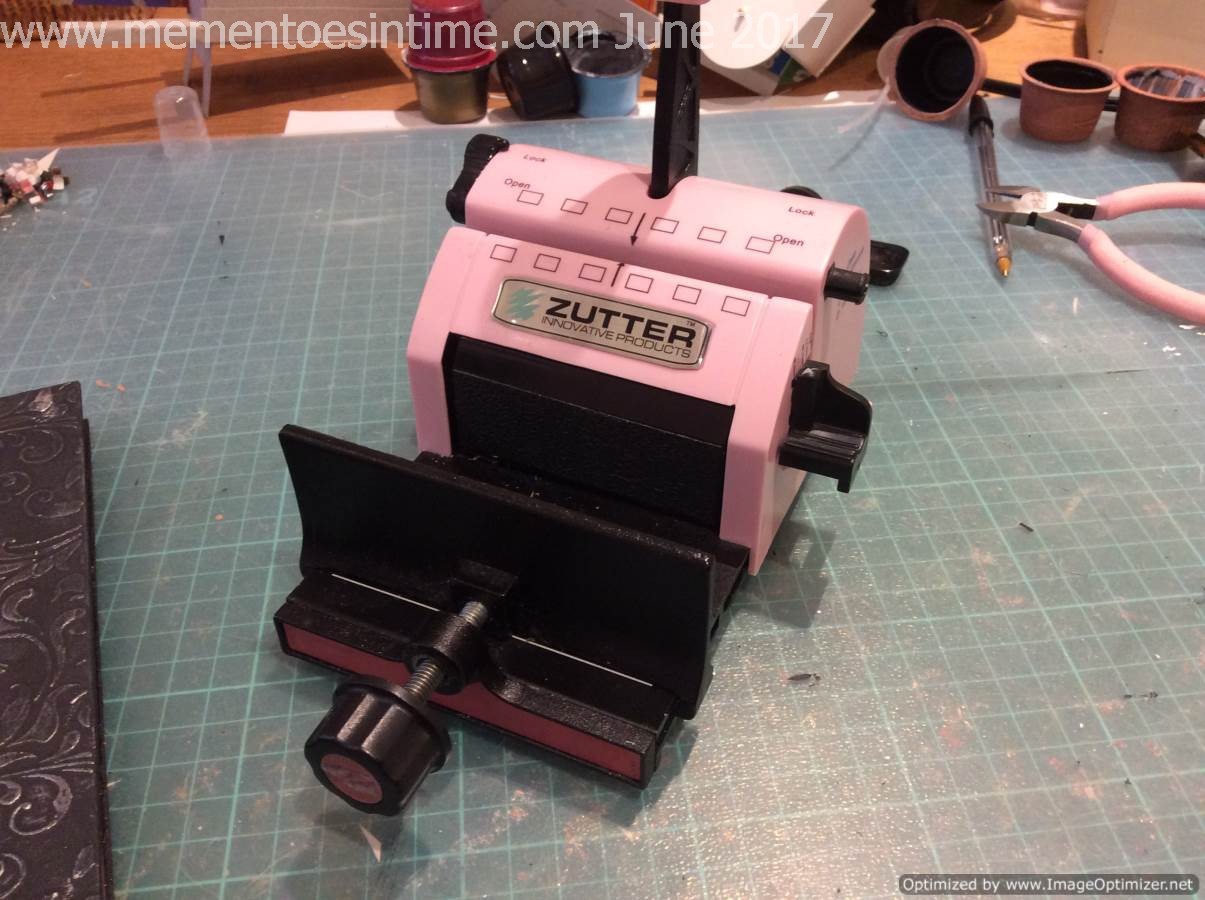 Out comes the Bind It All to create a cover.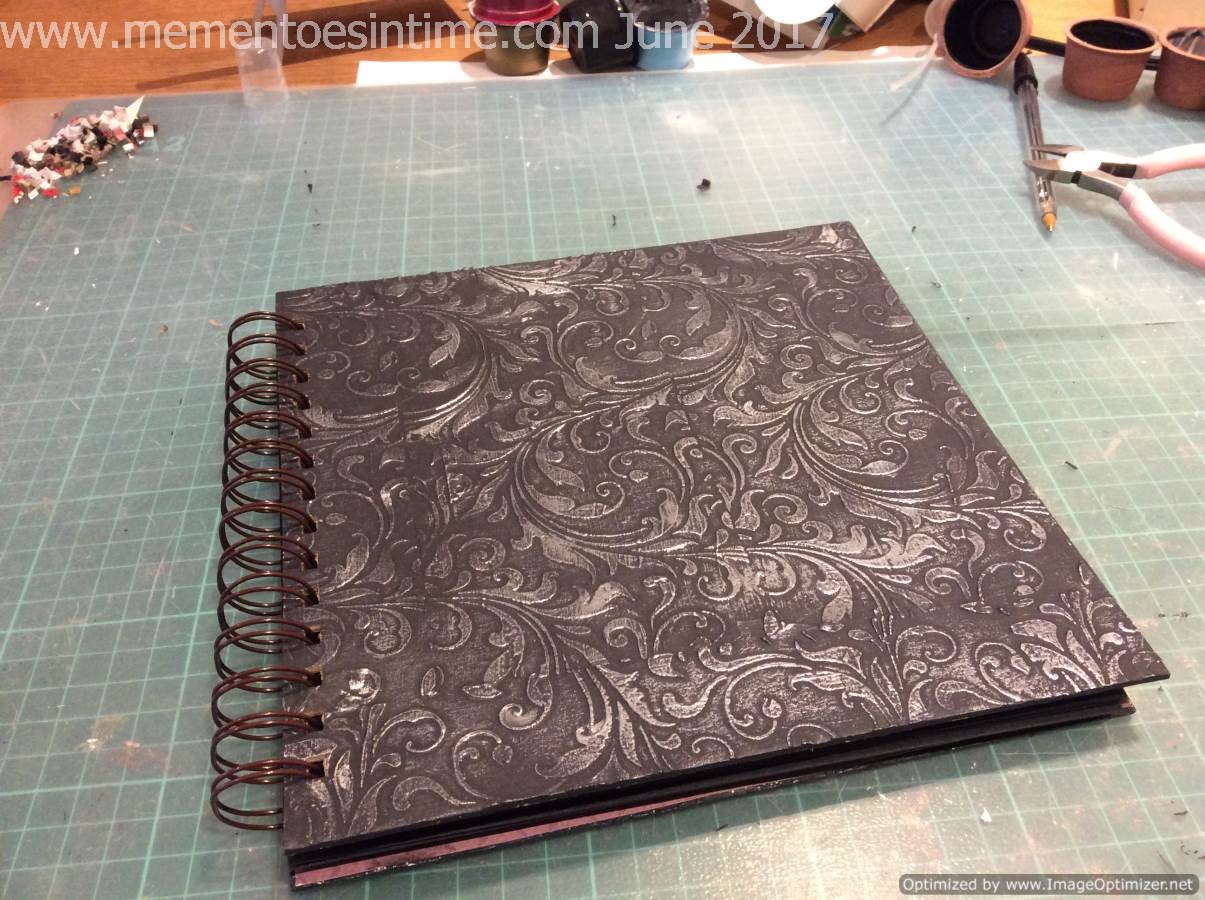 Here is the almost finished album. I am waiting for some corner protectors to come in the mail, which will finish it off nicely and I will post up another photo then so that I don't hold up this blog post. I am soooo happy with how this turned out and will be off to make some more in different sizes. The homemade texture paste we made in the last blog post worked so well and all for a fraction of the cost!