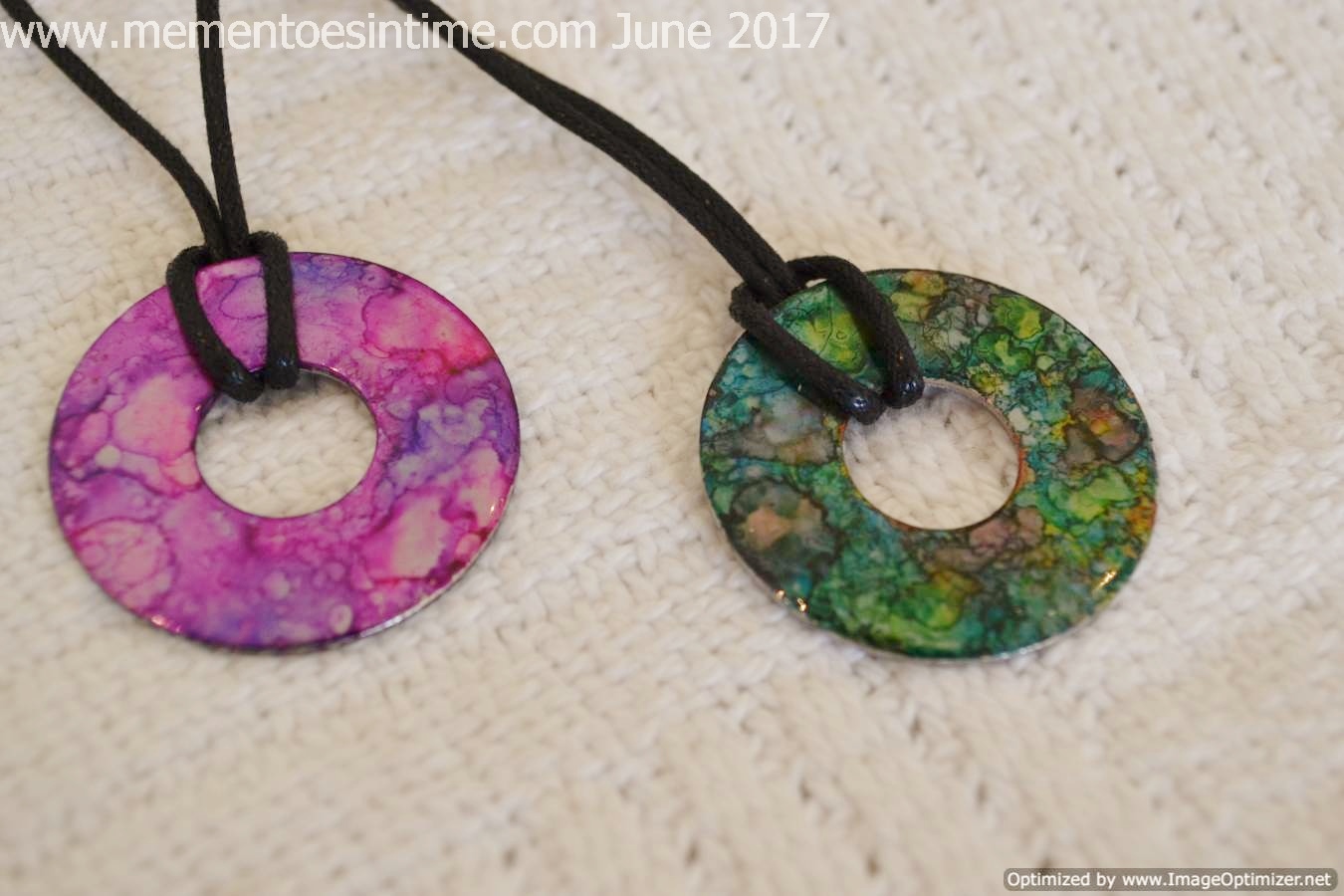 I am loving this new section on the blog where we post recycled, upcycled and money saving ideas to do with crafts. As you know, the site deals mainly with templates but this doesn't mean that I don't like doing heaps of other things and basically, if I like it, I will try it!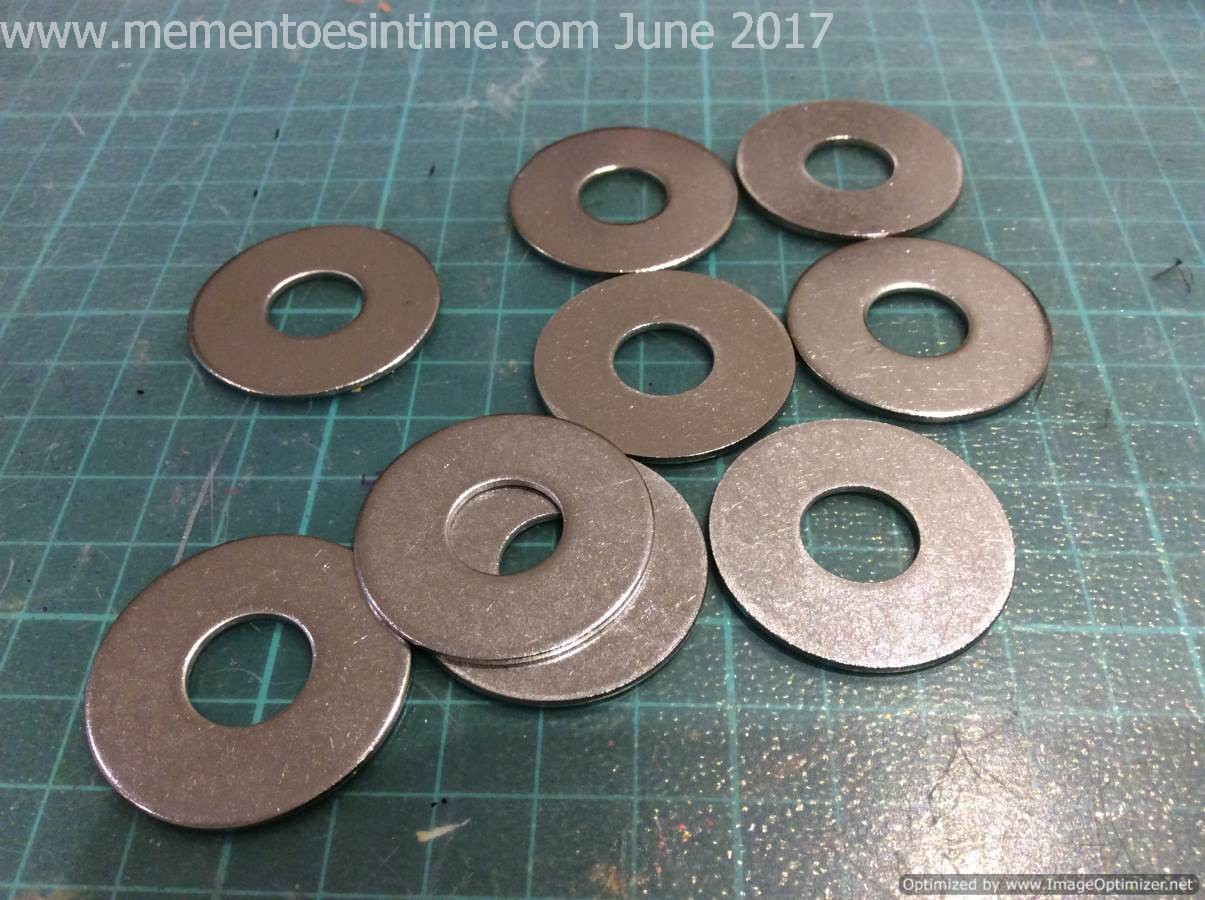 So here are the boring, old, plain washers ready to be upcycled!
There are lot of different sizes out there with different sized holes. I am using the biggest I could find, which are known as M12 (35 mm diameter and 12 mm hole). You can use washers in different sizes and layer them up to create more interest but actually I just wanted to use single layer ones.

I just dabbed my alcohol ink with the blending tool all over the surface, aiming to get as interesting pattern as possible. The first few that I made were all in one colour, using different inks, for example, all blue, or all pink. These were nice but I eventually got more adventurous and turned out some nice mixes with contrasting colours.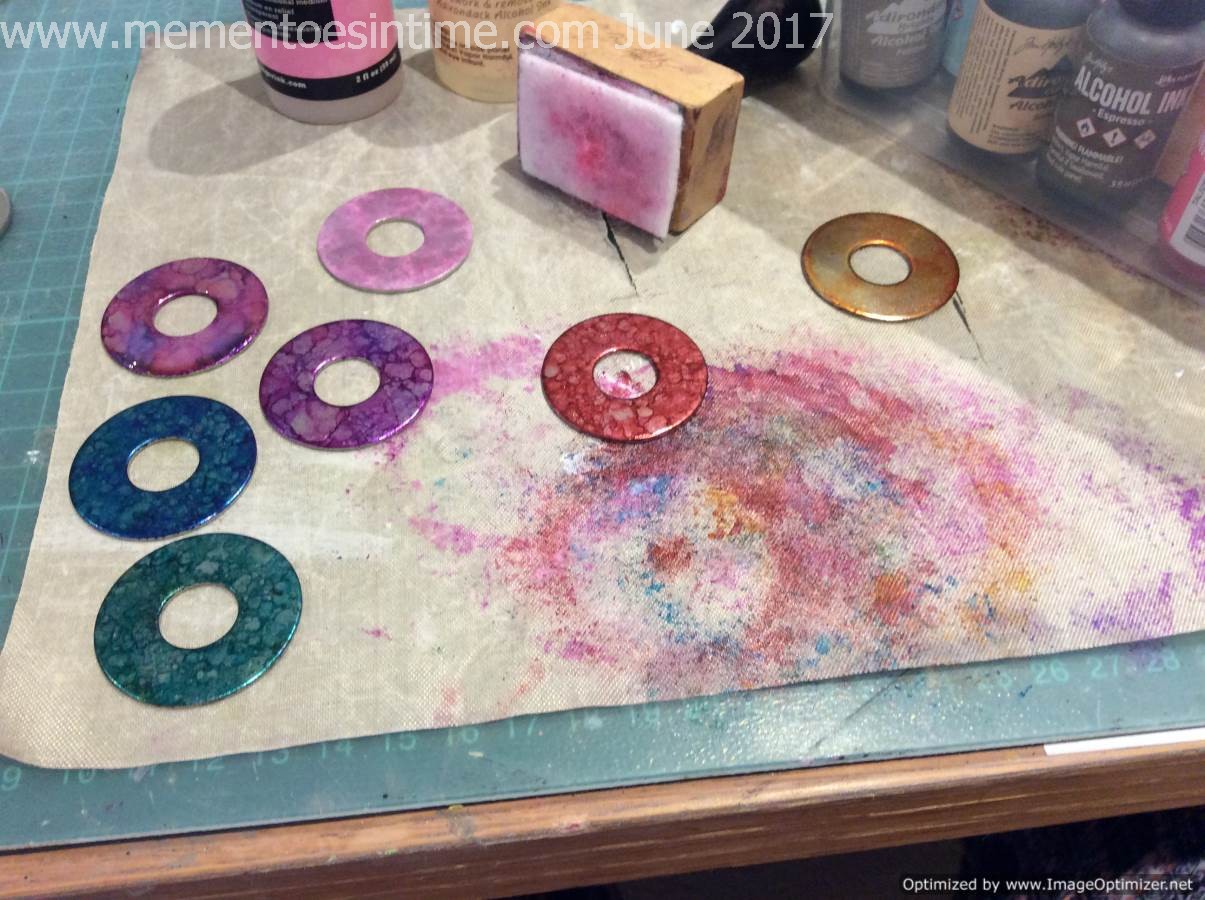 These penny washer pendants are an old idea and I am most definitely late to the party on making these but who cares? I had such fun dabbing my cheapy little washers with different combinations of colours and let's face it, fashion goes around and around!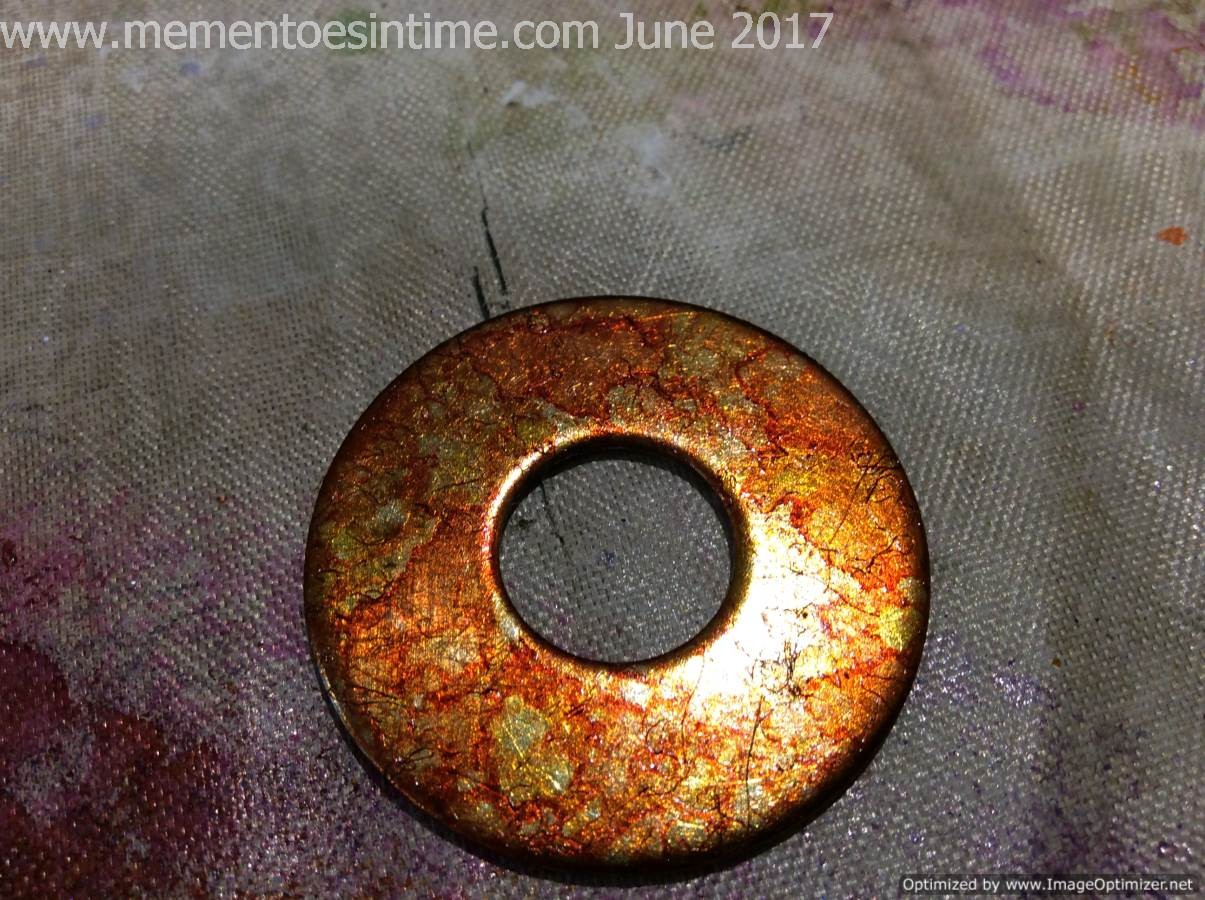 I loved the final effect on this one that is almost like it is flecked with gold.

You will need to seal your pendant to stop the inks rubbing or chipping off. You can create a raised pebble effect using something like Glossy Accents, or if you want to keep the colours a bit more 'true' and vivid, you can use a spray laquer. I tried both and acutally liked both, it just depends on the look you like the best.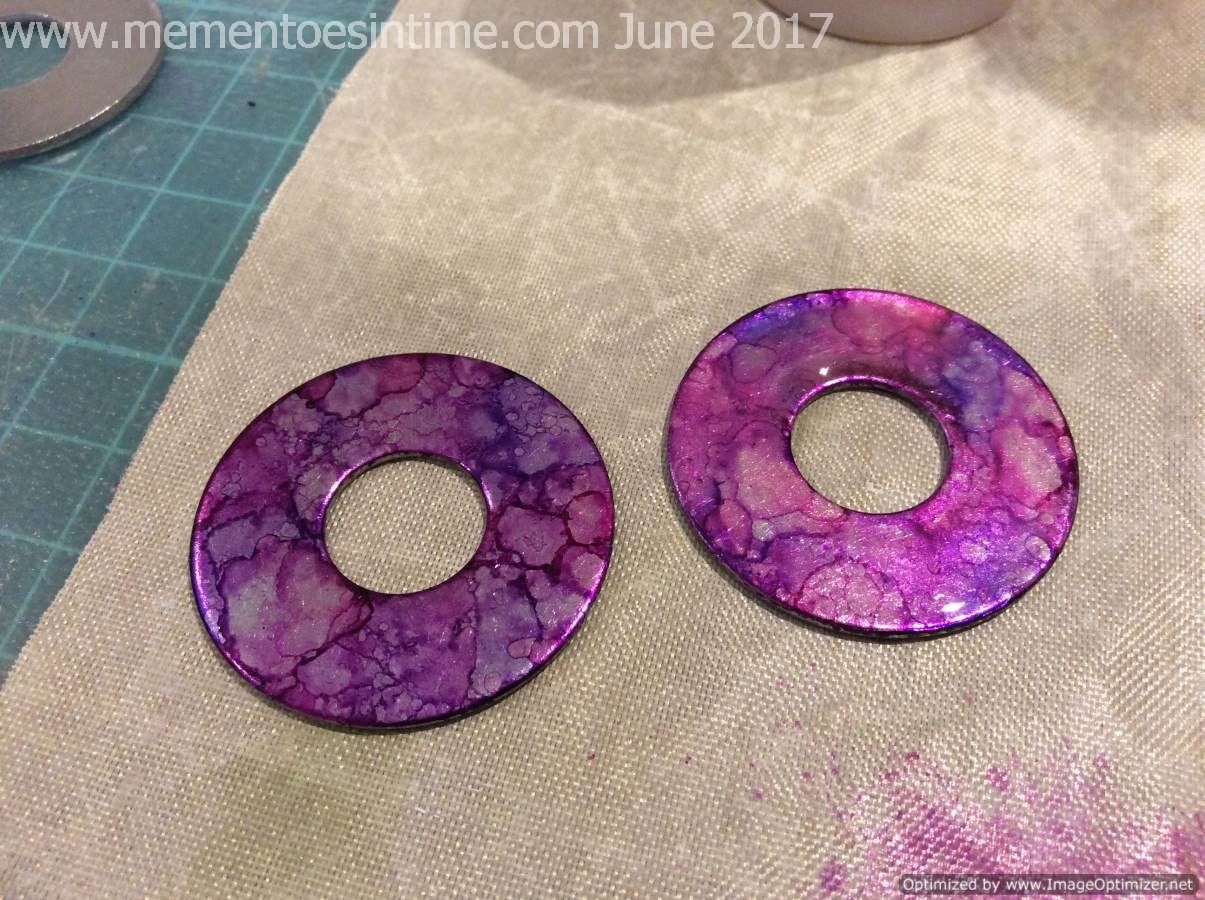 You can hopefully see the difference here with the Glossy Accents finish on the right and the spray laquer on the left. You can lose definition with the Glossy Accents one but you get a lovely 3D finish which is much more like a proper jewellery piece.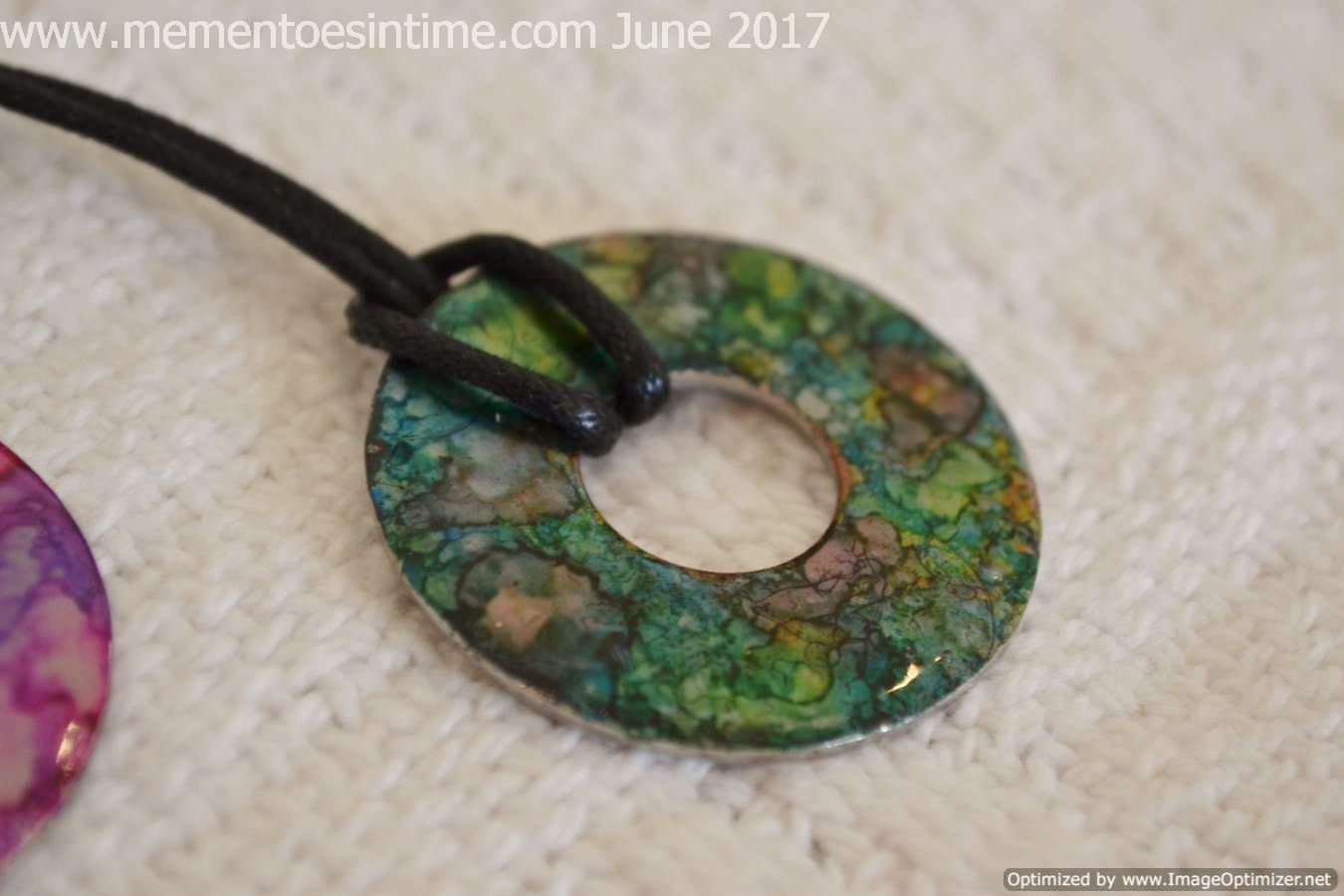 I am so pleased with these and have made one in every colour to match all my t-shirts!!
I am assuming everyone knows how to assemble these into necklaces but if not, post me a comment below and I can put up a quick demo to show how to add the clasps and cord.