| | |
| --- | --- |
| Posted on July 3, 2017 at 5:15 AM | |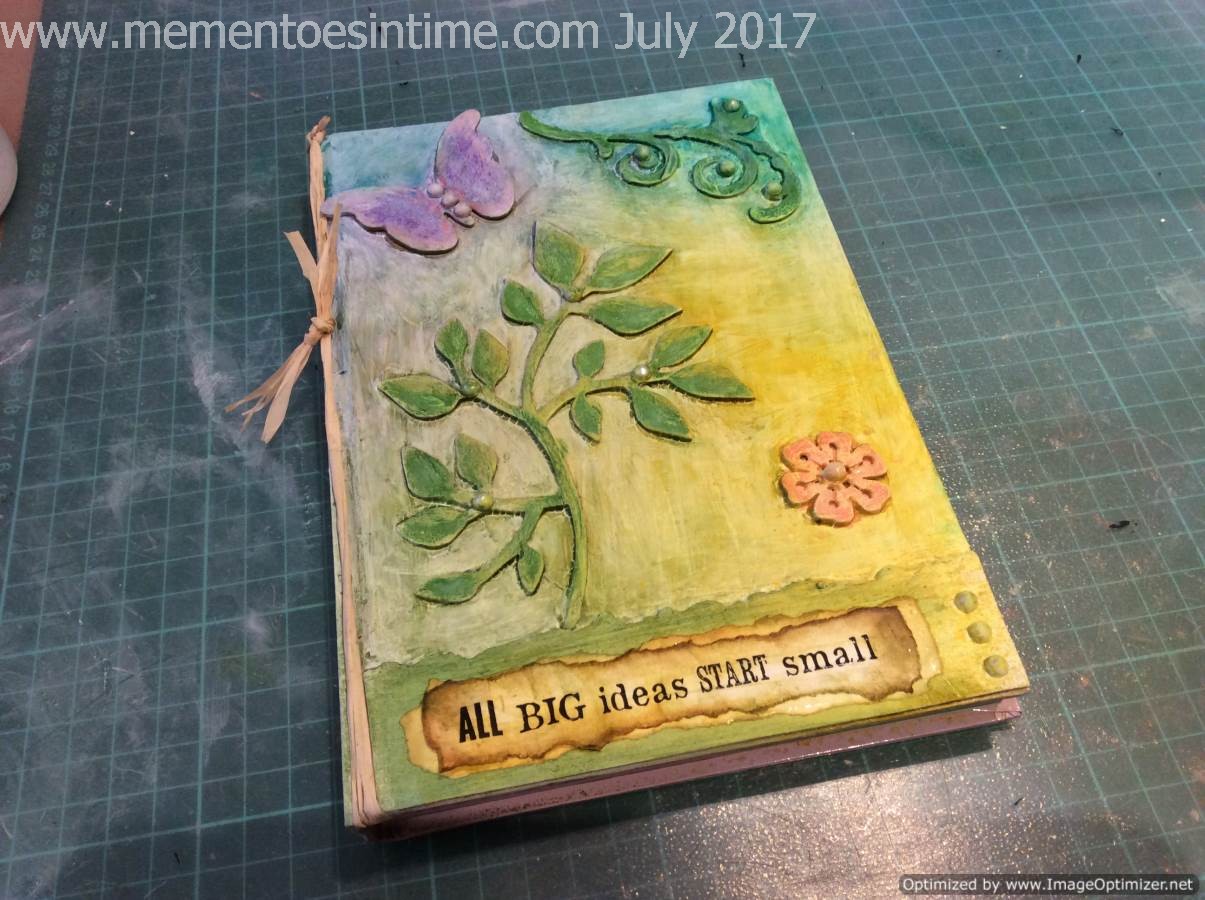 A quick project today. I was looking at my notebook and decided to do a quick redecoration. This book is just one I carry about and jot down project ideas, things to blog about or anything else that gets my attention, as my memory is as bad as can be expected at my age.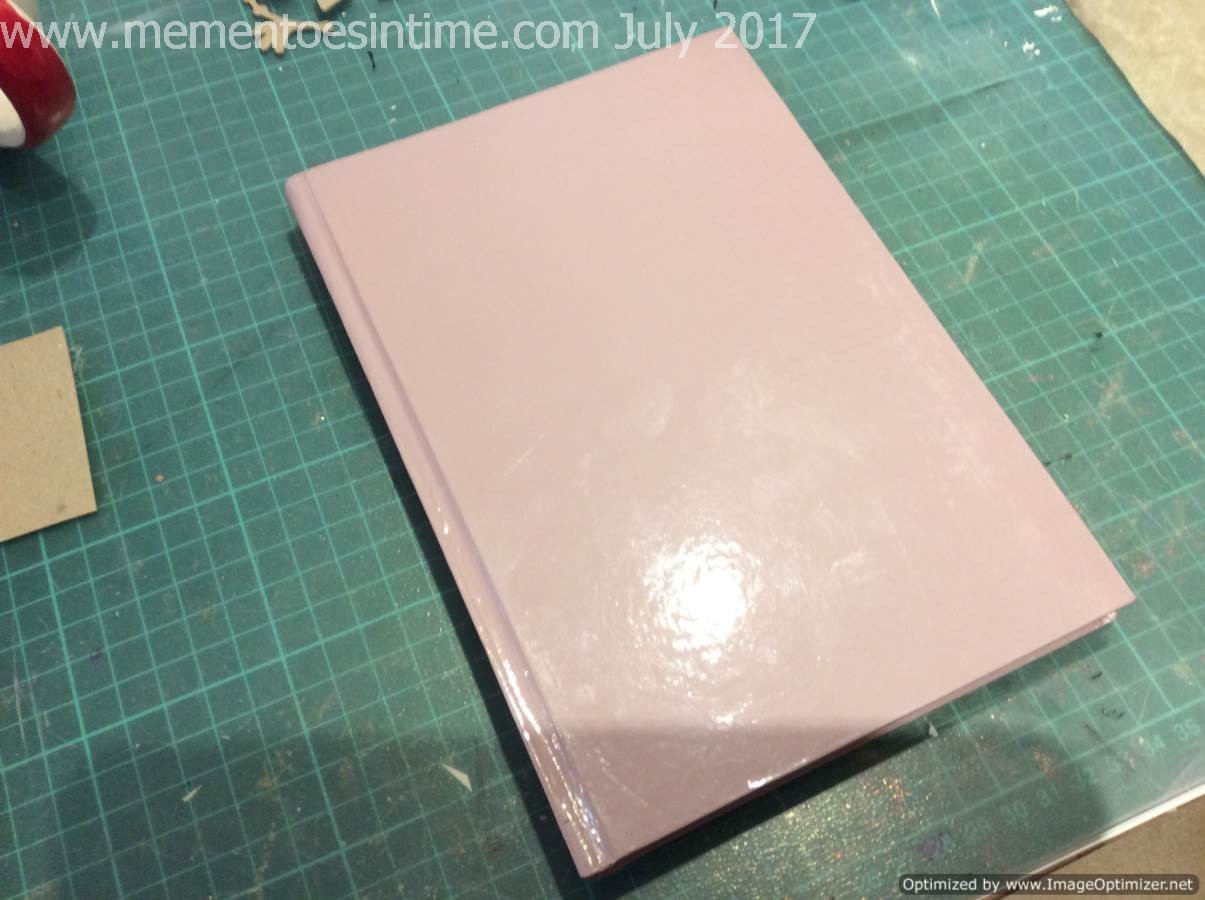 Here it is. A light purple and shiny. Too boring!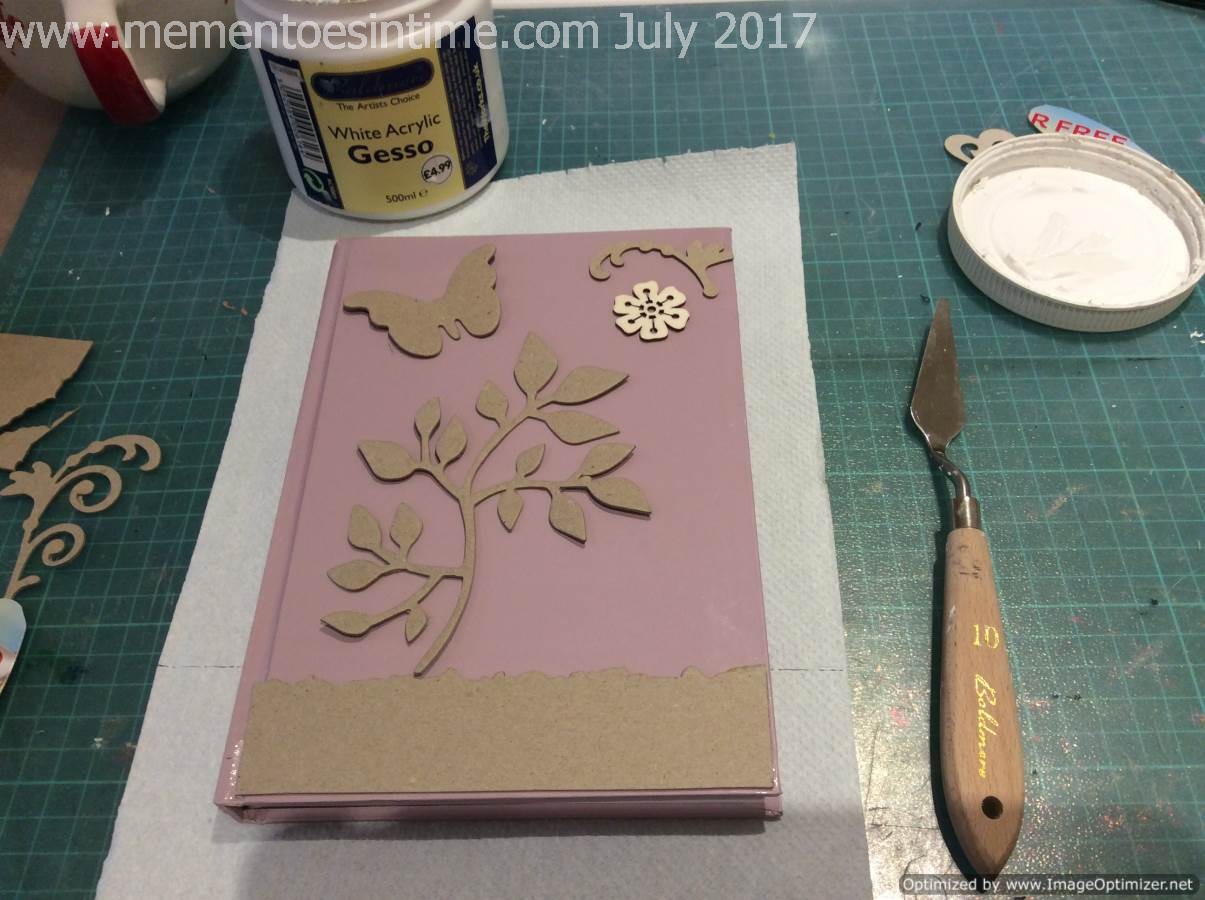 A few lovely die cuts stuck to the front, some are Tim Holtz dies and I've added a chipboard butterfly and a wooden flower that I moved about to where I wanted it. You could go to town here with your scene but I was trying to convey a message of small ideas growing into big, so the garden theme was ideal.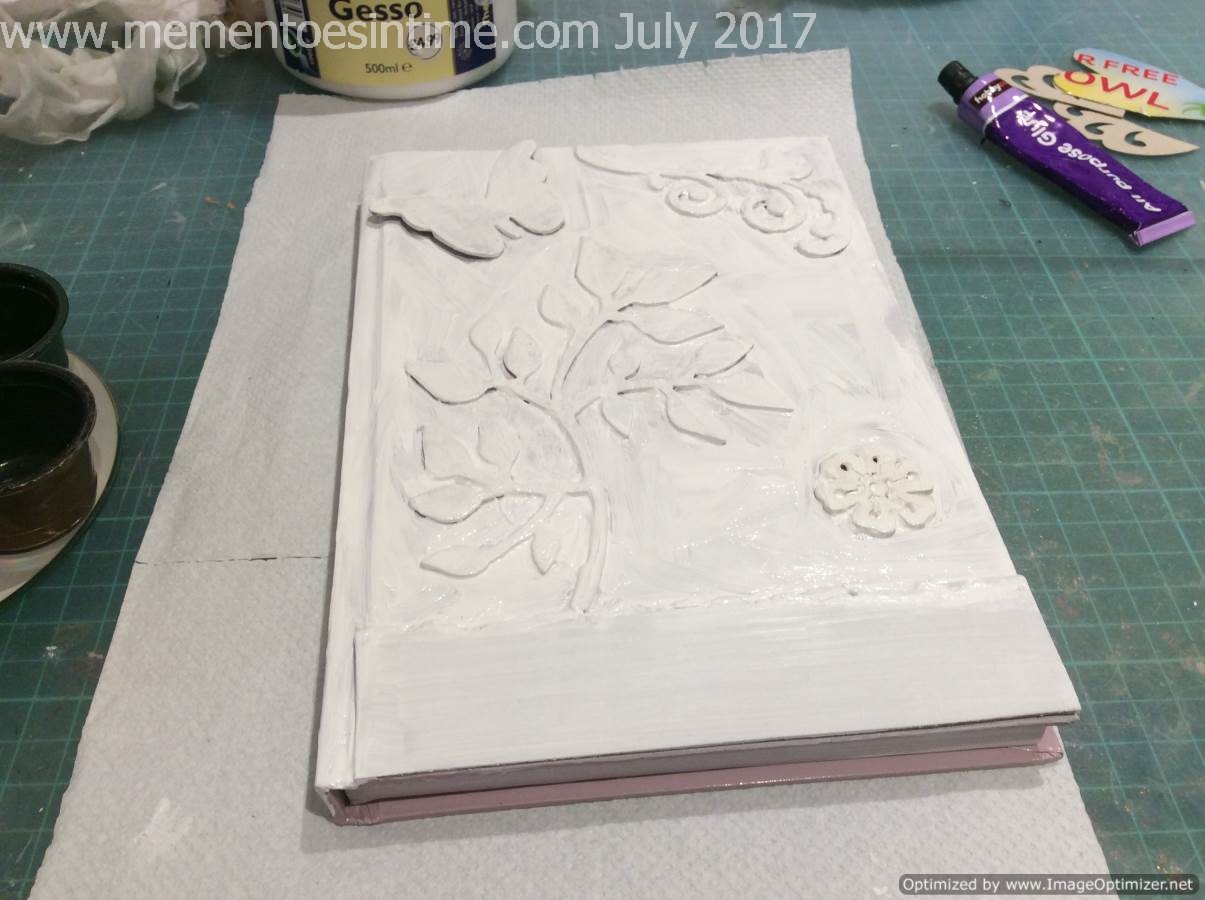 A quick cover of gesso and some white acrylic paint to seal everything in and give me a blank canvas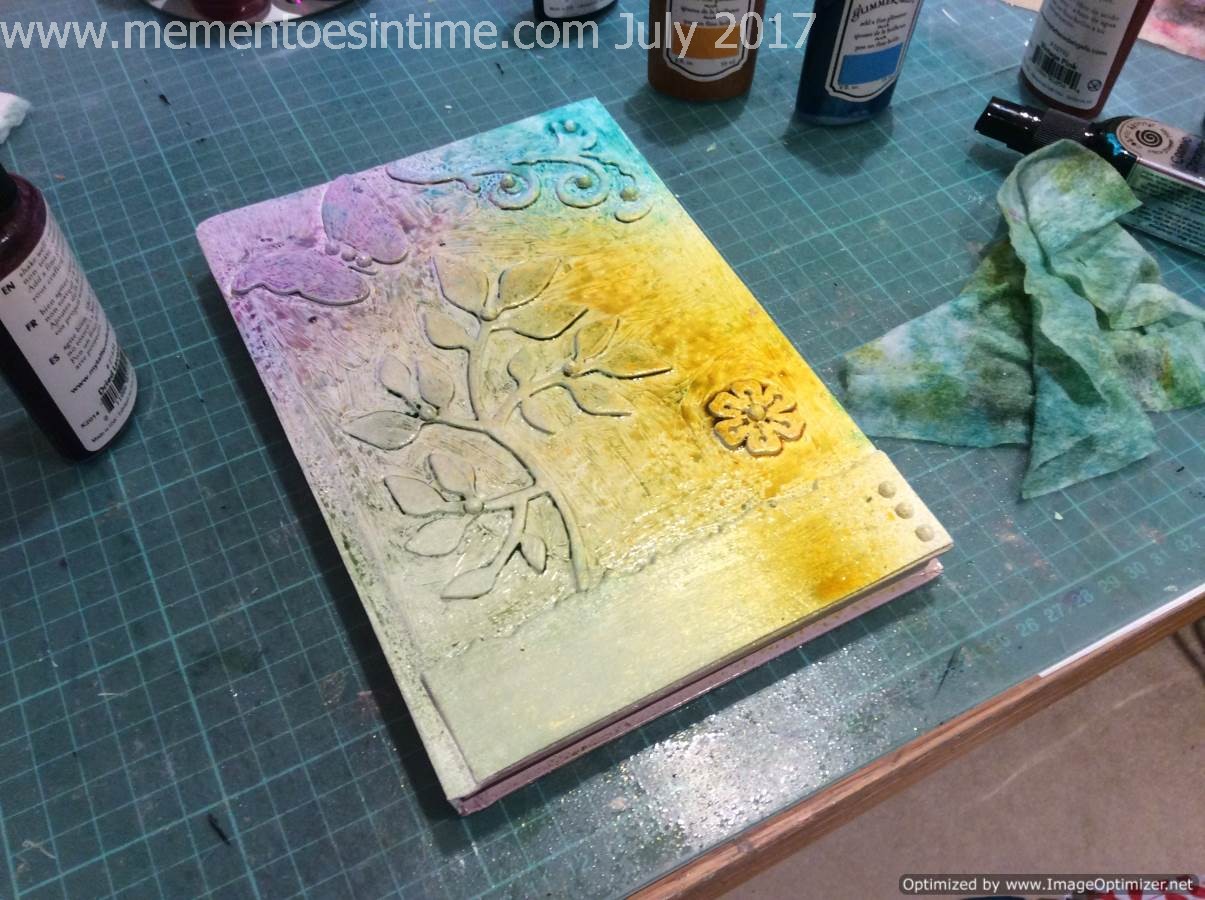 Starting off with some spray inks, as I am trying to get a particular look here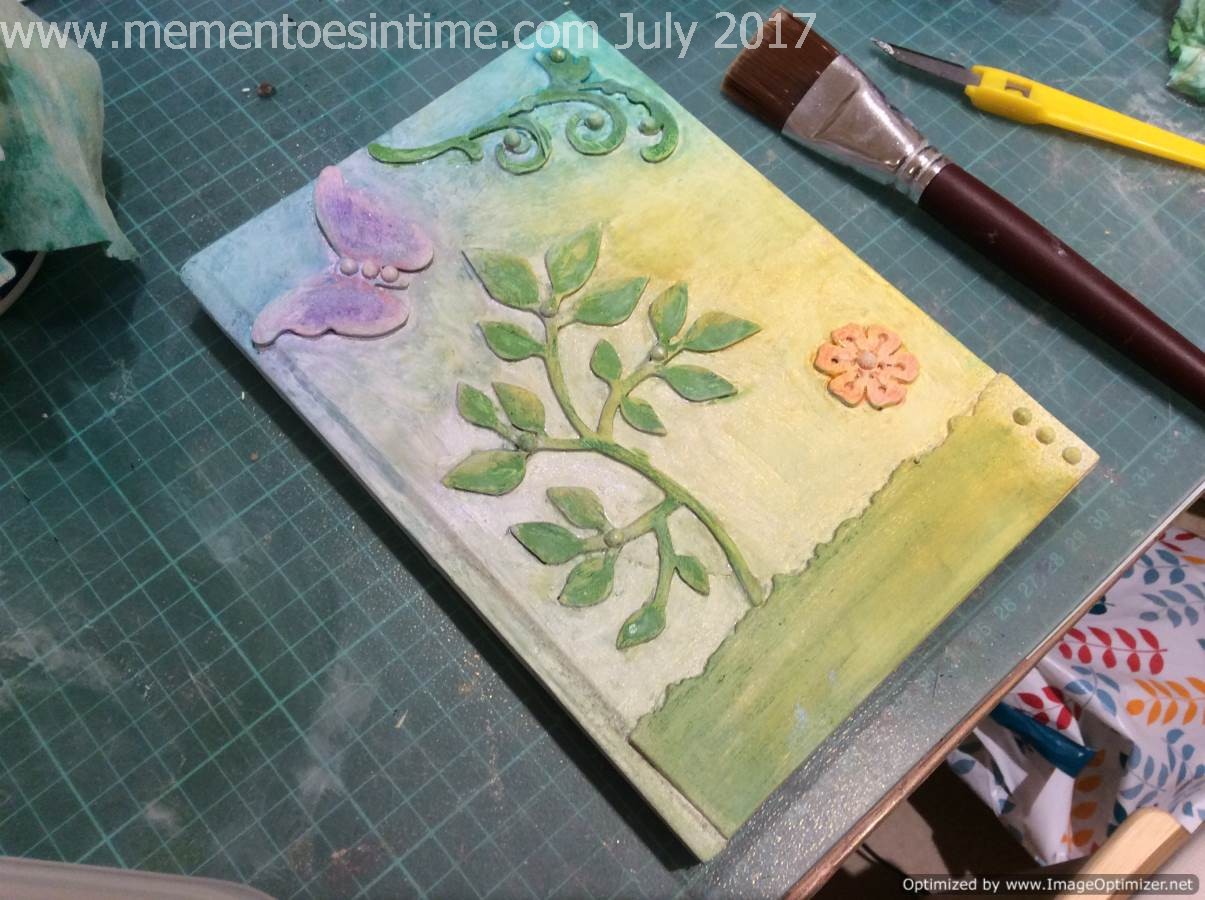 Not enough colour with the sprays, so adding in some Distress Paints on the main accent pieces gives a rustic and handmade look which I love! I really love the look of the brush strokes showing also.
A bit of gesso on a dry brush to accent here and there and then a piece of raffia along the spine and a sentiment which was blended in with some distress inks.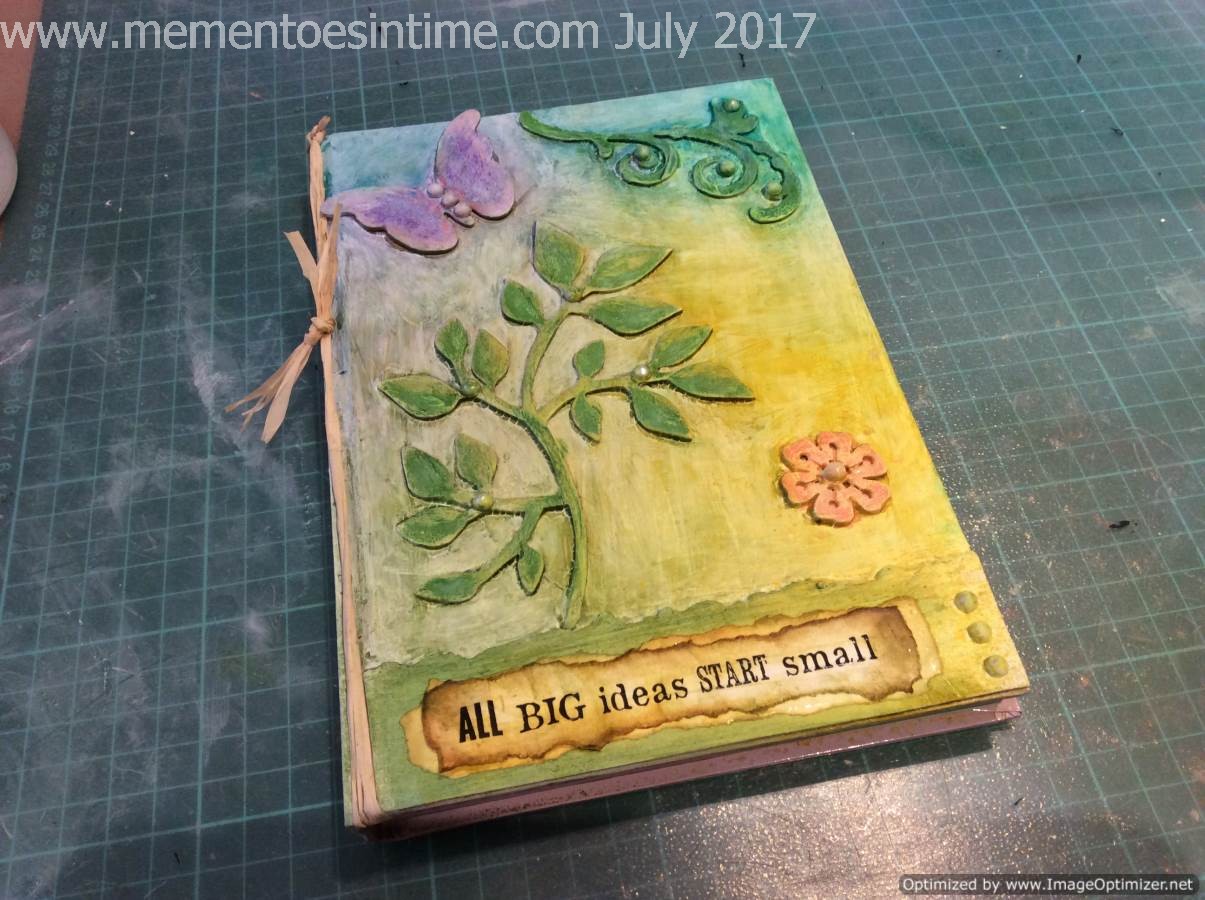 If you like the idea of making your own decorated notebook, I've posted free JPEG and PNG files for the Big Ideas Sentiment that you can find on the Free Stuff Pages.