| | |
| --- | --- |
| Posted on August 7, 2017 at 3:35 AM | |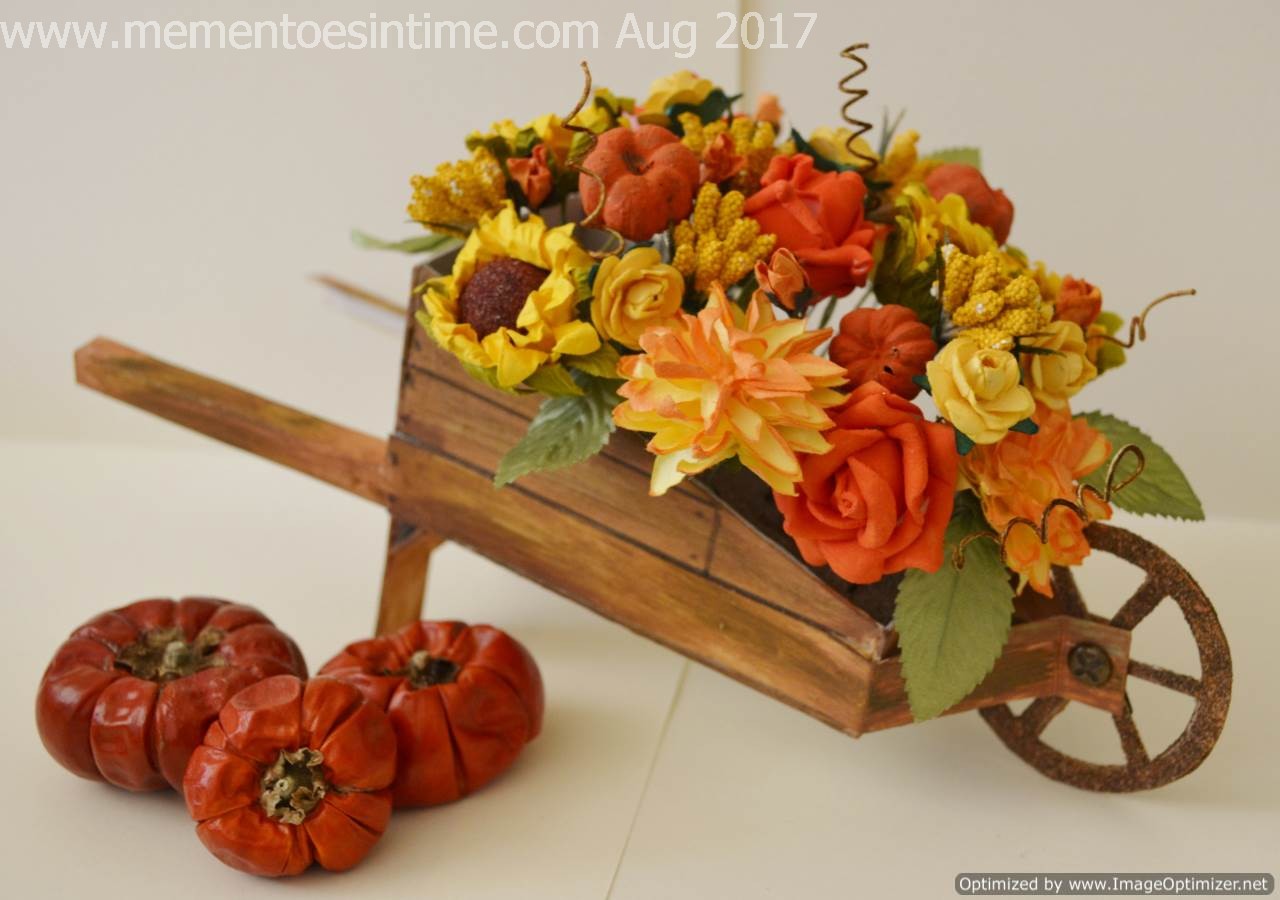 Autumn Decorative Piece

This latest template has been a long time coming but finally all the bumps have been ironed out and I have had such fun playing with it. This cute wheelbarrow is pretty simple to put together with boxboard (aka crafter's chipboard) and can be filled with anything you like to make a decorative seasonal piece, as I have done here, or to celebrate a birthday, wedding or pretty much anything you want. Here are a few examples but I am not finished playing with this one, so there will be some more ideas posted soon.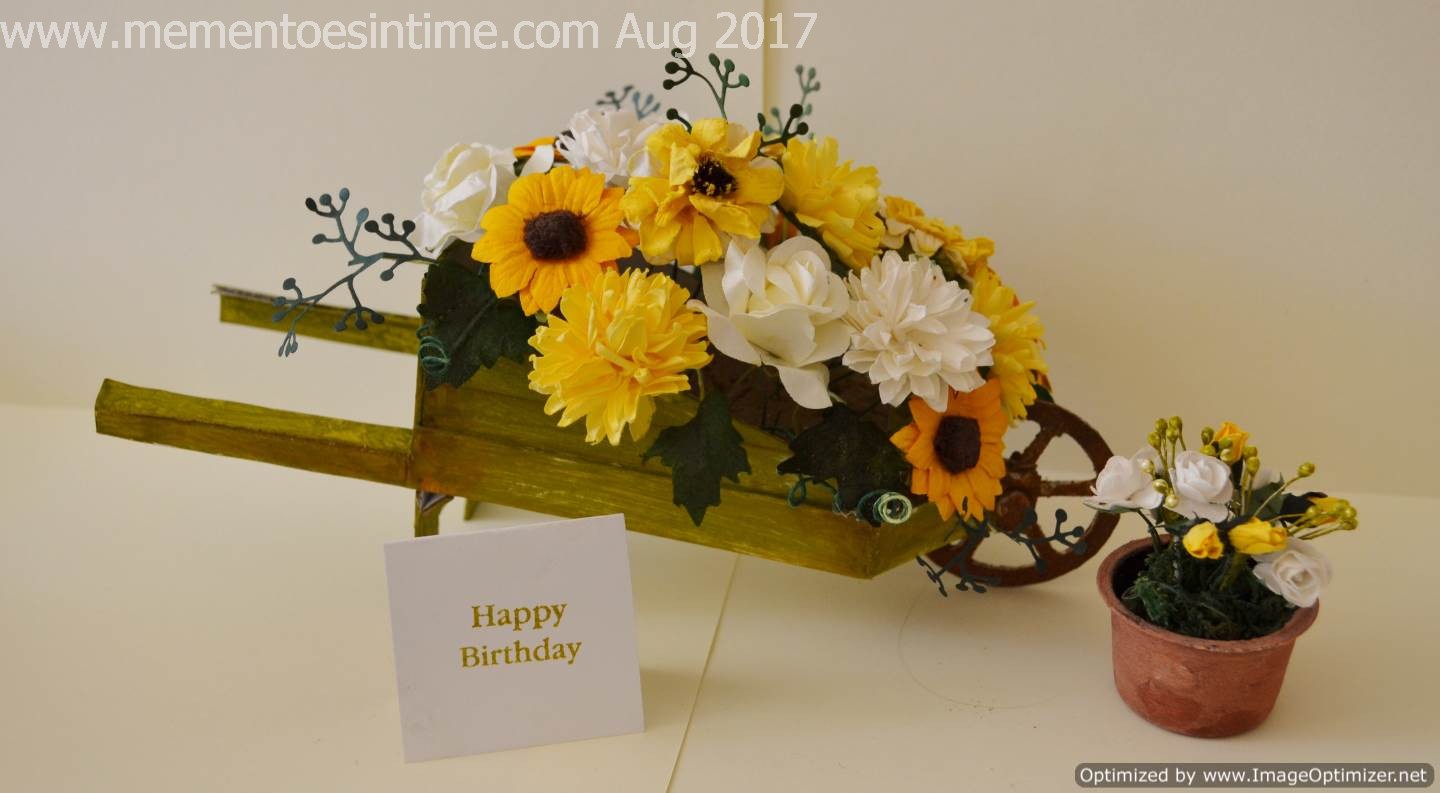 A birthday gift for a special friend, filled with all their favourite flowers
Can you guess what the mini pot is made from? It will feature on another blog post but if you think along the recycle, reuse lines, I'm sure you will be able to work out what I have used here!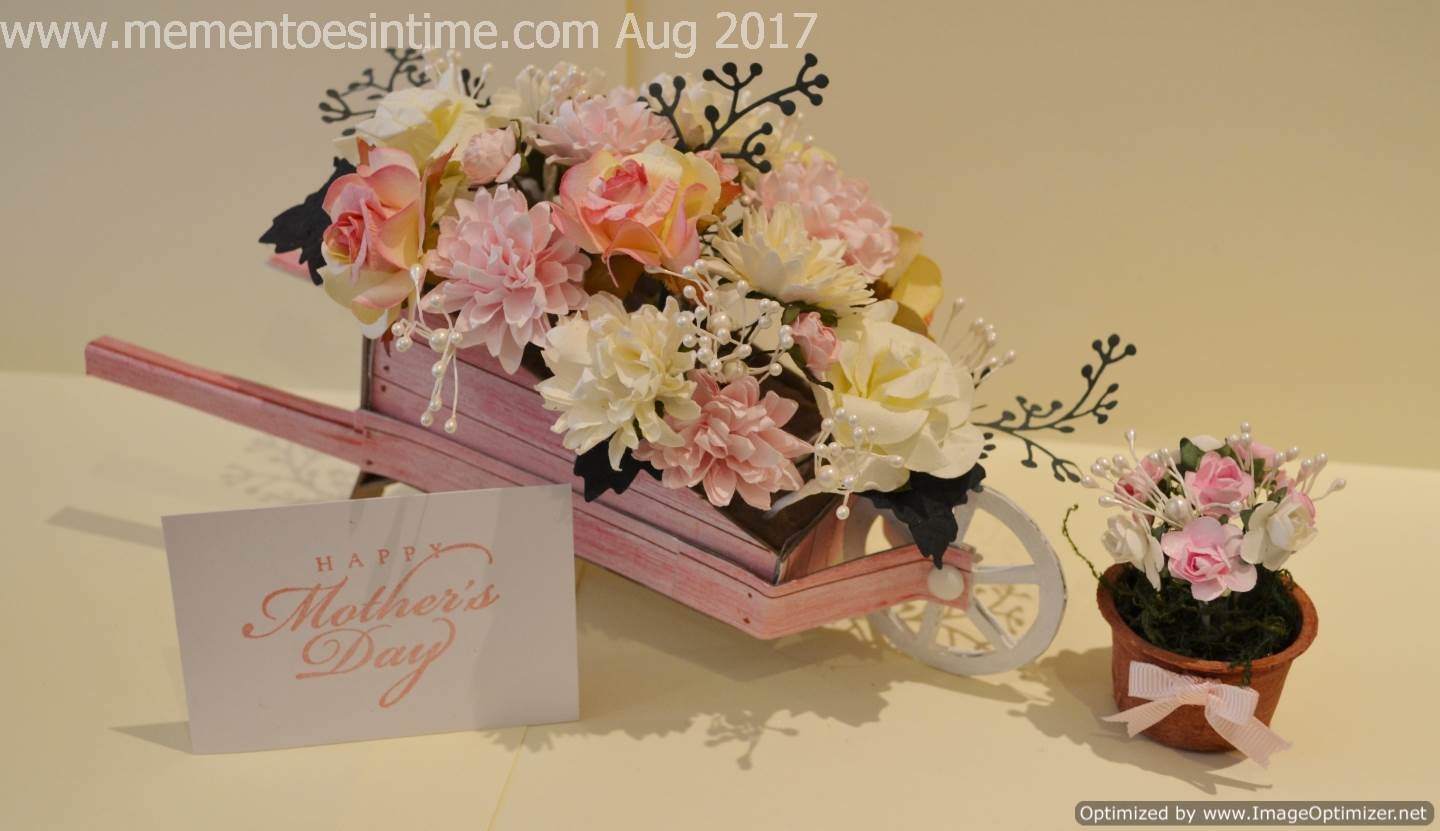 A gift for a special mother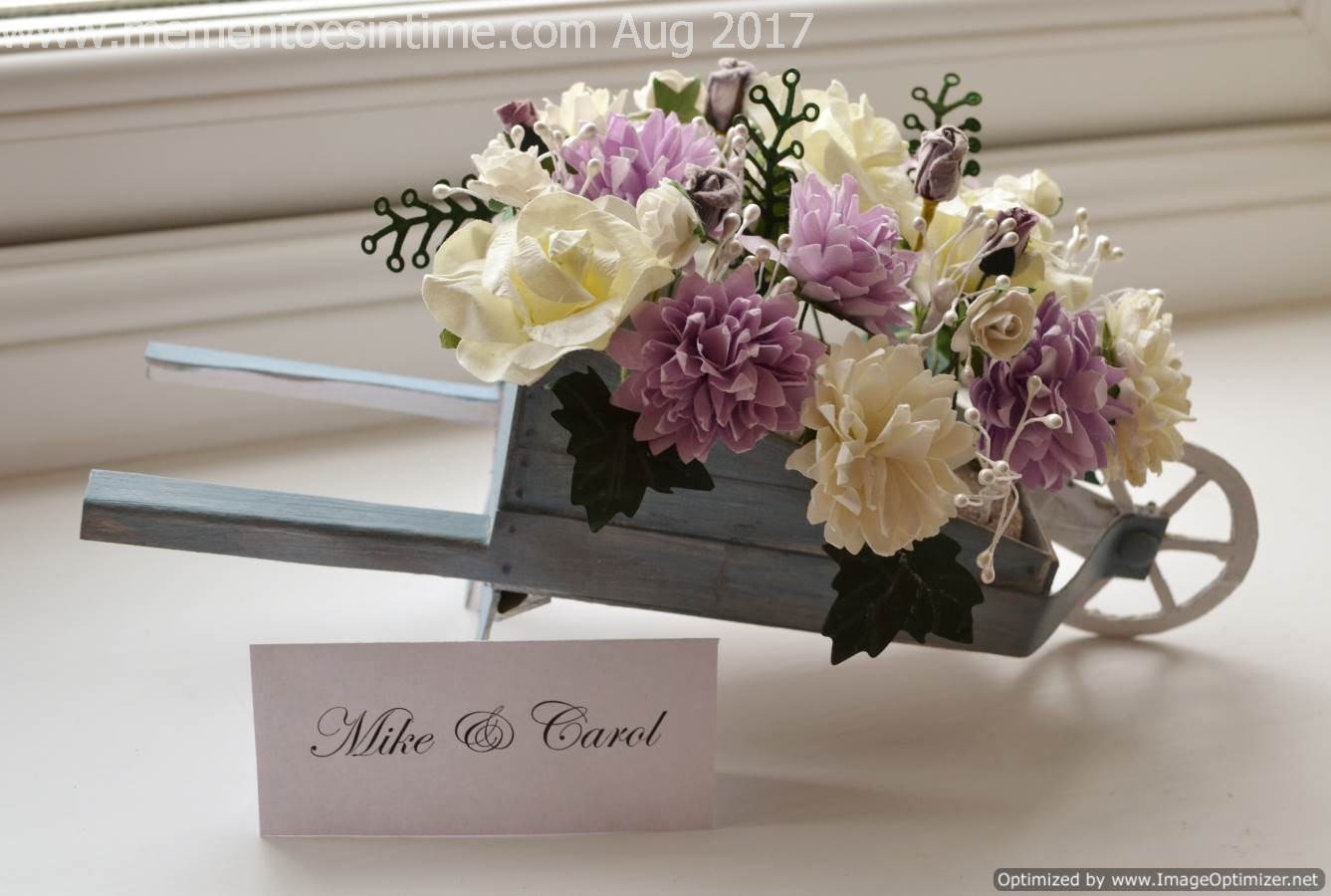 A wedding decoration with flowers to match the bouquet

You can find the template under the Chipboard Creations tab on the left hand side bar listed as one of the saleable templates. However, there are plenty more templates and other items free for members under the Member Pages on the left hand sidebar. Joining up is free with no obligations. I just like to keep some things for crafters and love to hear about your projects and stories.
Please contact me using the Contact button if you have any questions that you need help with. I get lots of questions about all kinds of art related things which I respond to directly to the people asking but I may do some blog posts with the questions and answers, as they could be of use to many more people.