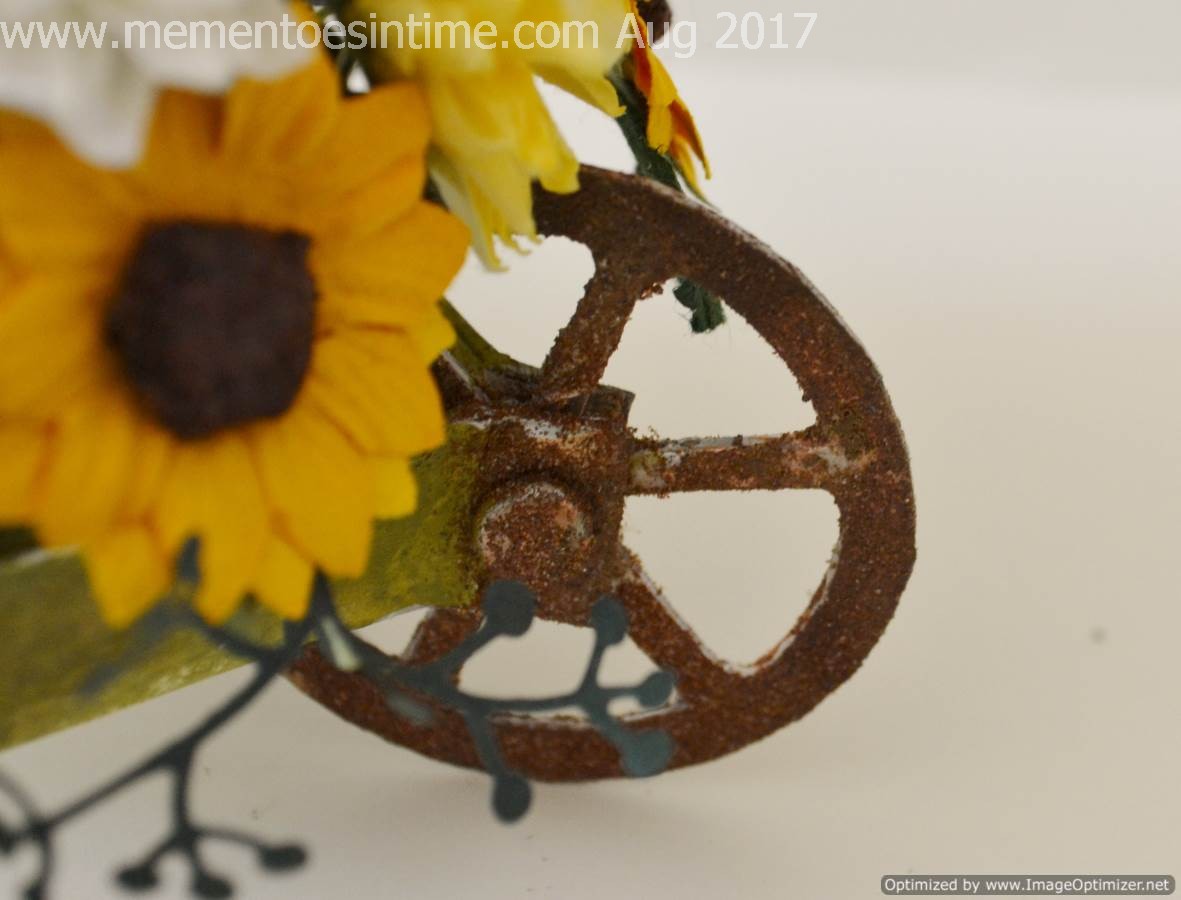 Today I am showing how I made the rusted effect wheel for my display wheelbarrow chipboard projects. This is a really simple technique and the effects are pretty good. There are other ways of achieving a rusted finish but this one is certainly one of the easiest.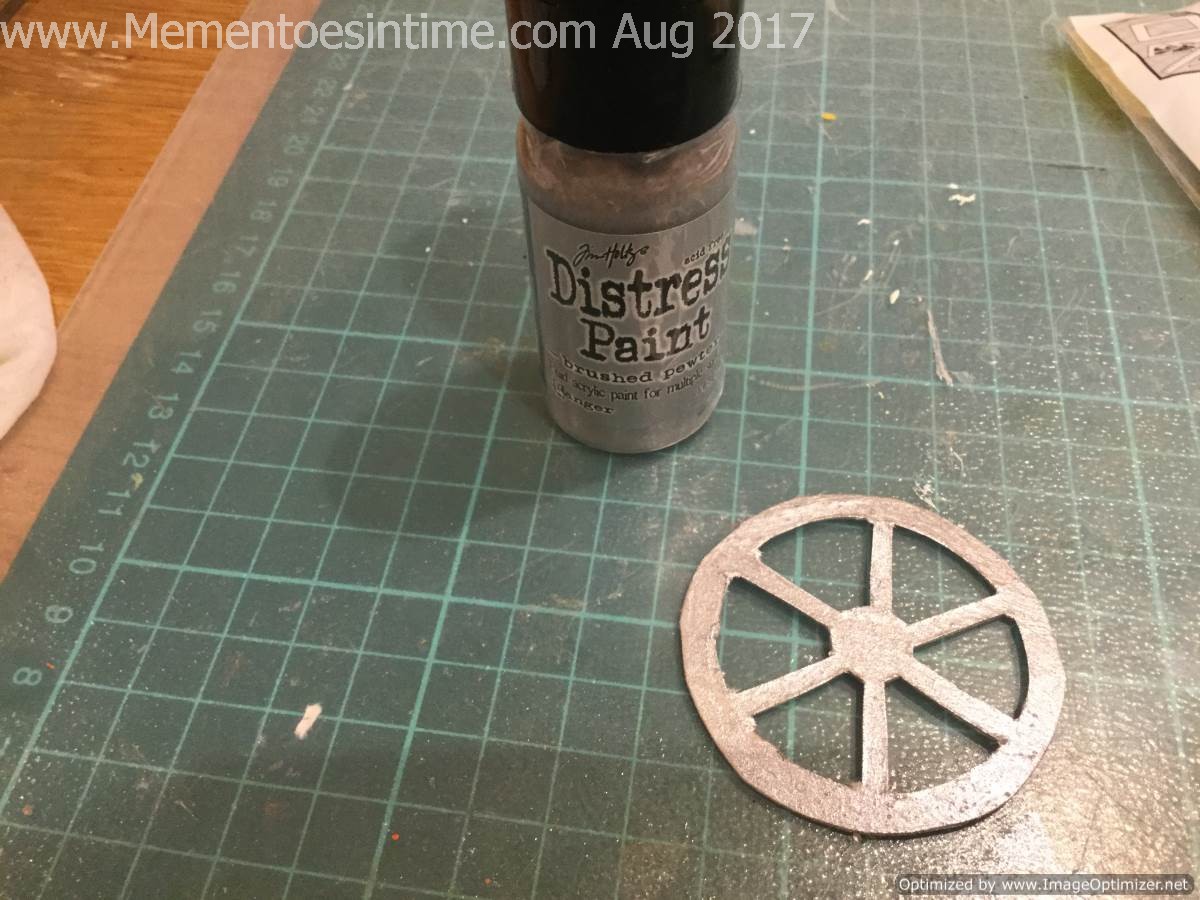 First off, I am covering the wheel that I have cut from the template with Brushed Pewter Distress Paint. I could have used Copper here also.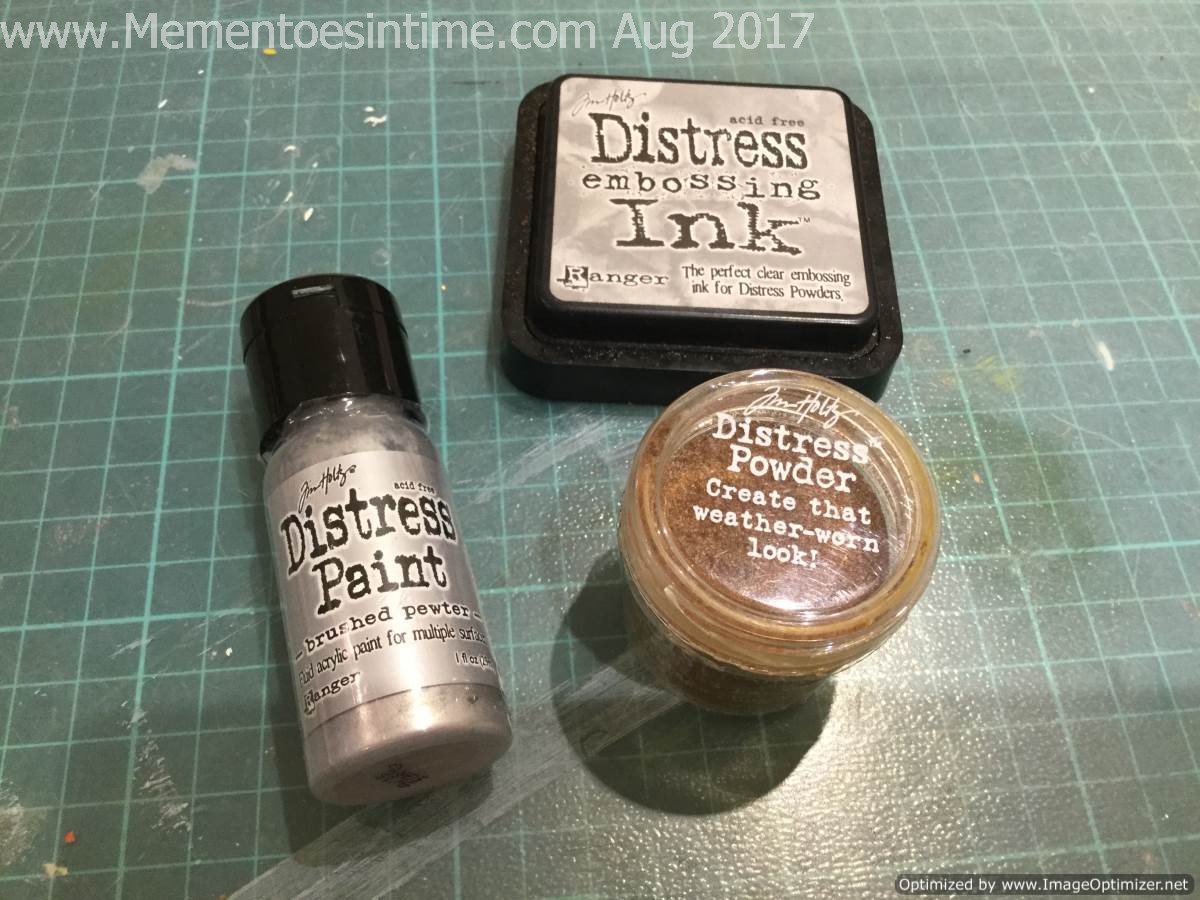 Once dry, I dabbed the wheel onto my Embossing Ink Pad and added some Vintage Photo Distress Embossing Powder. I was attempting to not cover the wheel completely initially, to create a patchy effect if you like but actually, this wasn't necessary to do, because of the way these powders work.
Tip: With these embossing powders it can be difficult to know when they are heat set. They do have a tendency to burn and give off smoke but don't panic. Just do it in stages until you are happy you have the right finish. You will know that the embossing powder is set, once the finish is more like sandpaper, than sand on the beach (according to Tim Holtz)!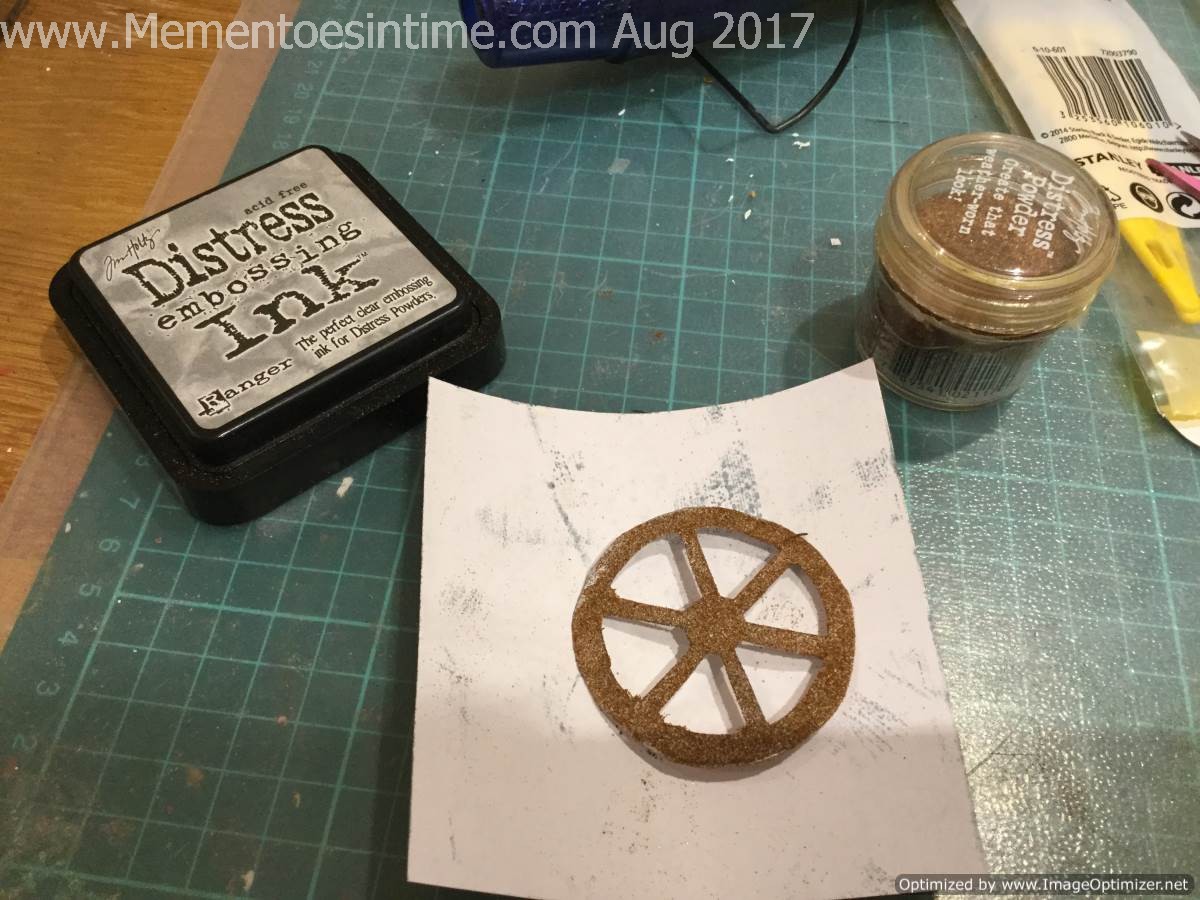 Once heated and cooled, you can start to rub the surface and some of the powder will be removed.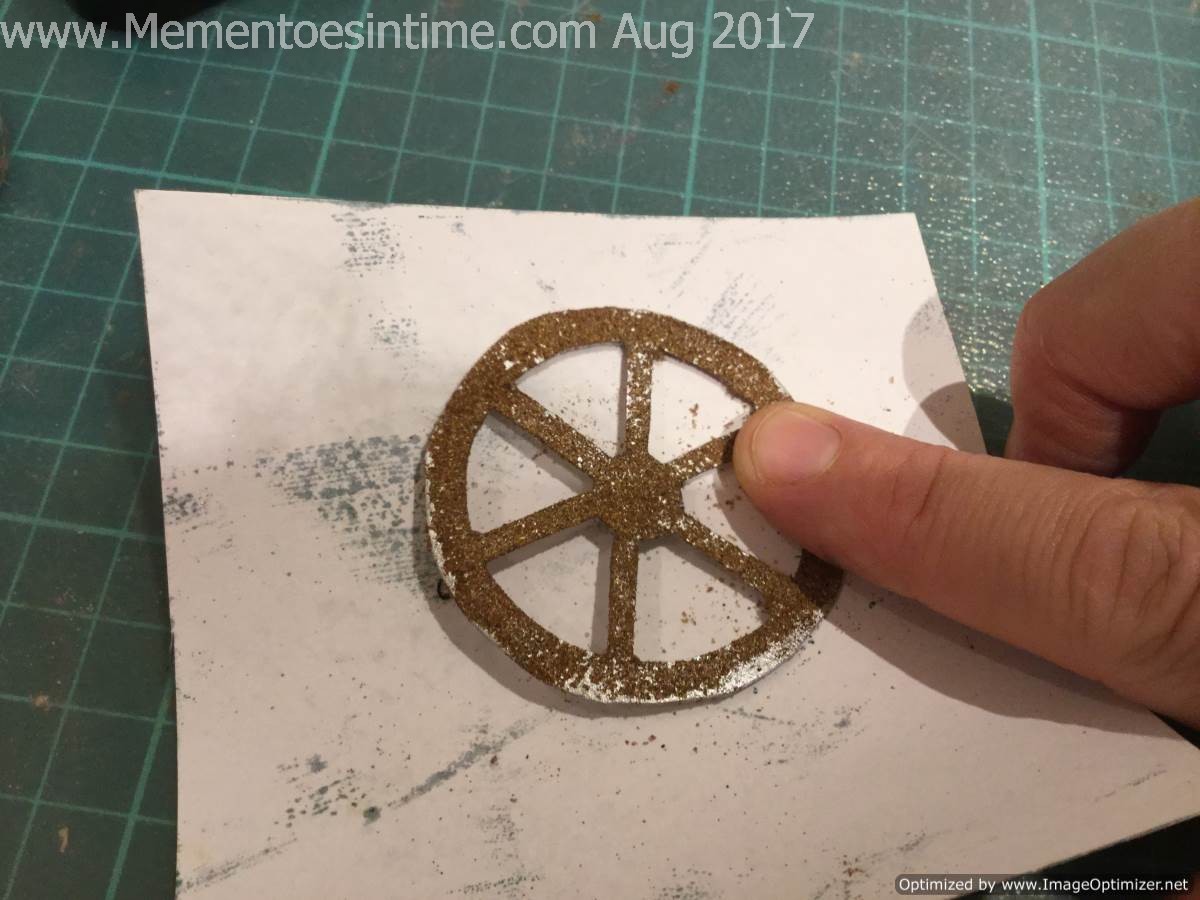 I ended up rubbing off too much of the powder for the first try but this isn't a problem, as you can go back in and repeat the process. The next time, I went for some Black Soot Embossing Powder to fill in some of the gaps.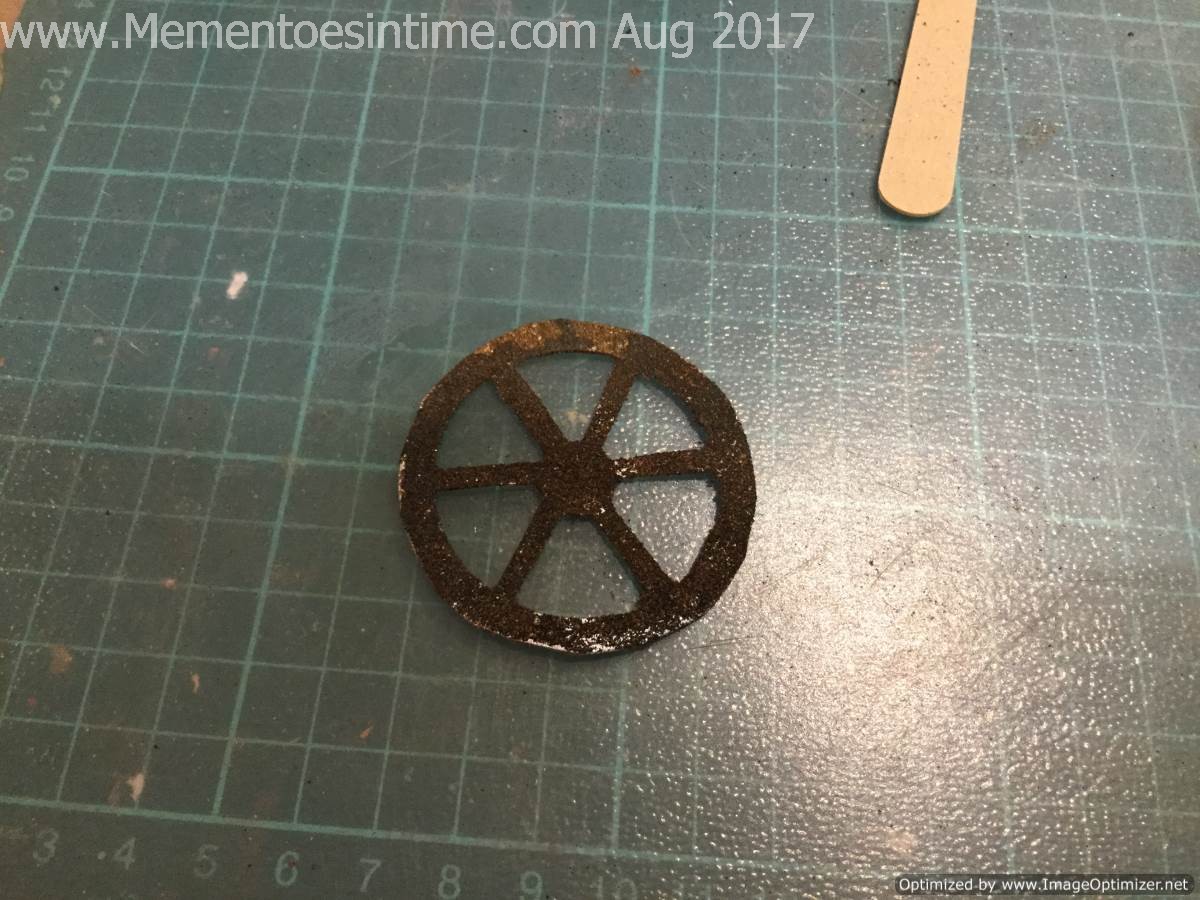 Again, I wasn't desperately happy, so I went back in for a third time with some more Vintage Photo powder.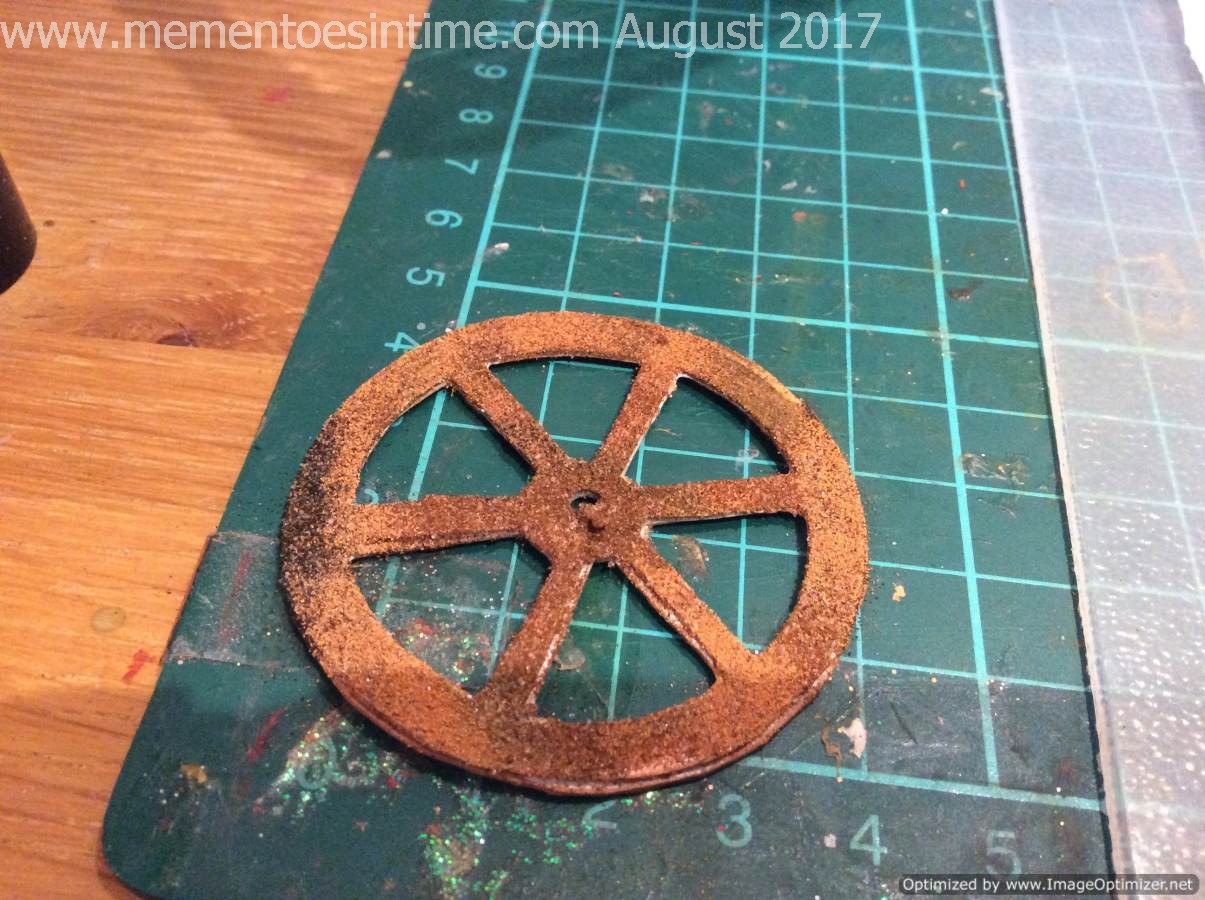 For this example, I covered the whole wheel with powder, leaving no silver showing, which actually I was happier with.
Tip: Instead of fiddling around adding different colours, you can simply mix a bit of each powder together first, which I found to be quite successful. It can be more wasteful if you are not making similar projects but you can always keep the surplus for a future project. This give a great and consistent mix to the powder, with the Vintage Photo and Black Soot plus any other colour you want, being evenly distributed.
Join me again for the next post, where I will be showing how I made the little plant pots used in the photos with the wheelbarrows!