| | |
| --- | --- |
| Posted on August 12, 2017 at 1:10 AM | |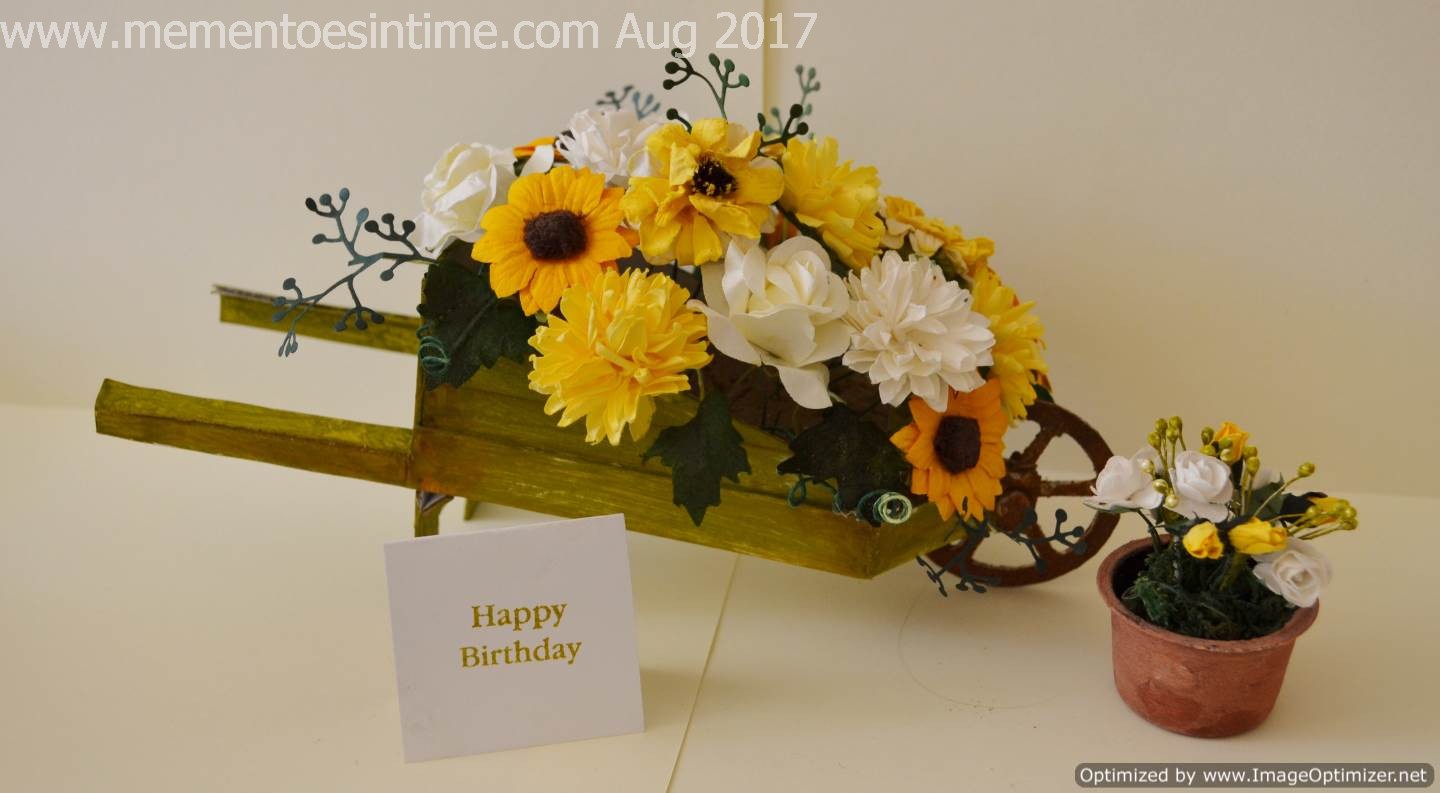 Today I am going to do a quick post about getting a faux wood effect, which you can use with the Wheelbarrow projects or other papercraft projects.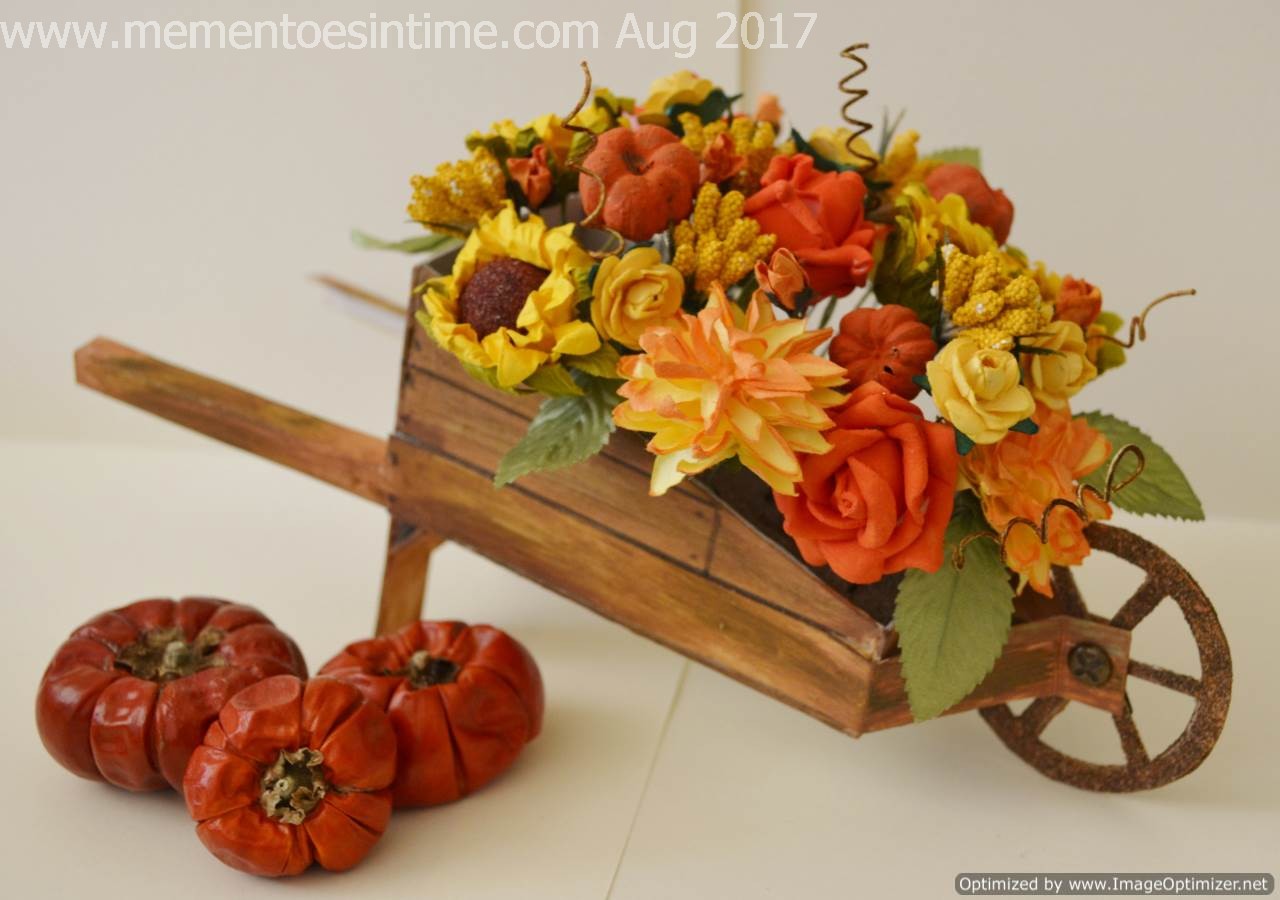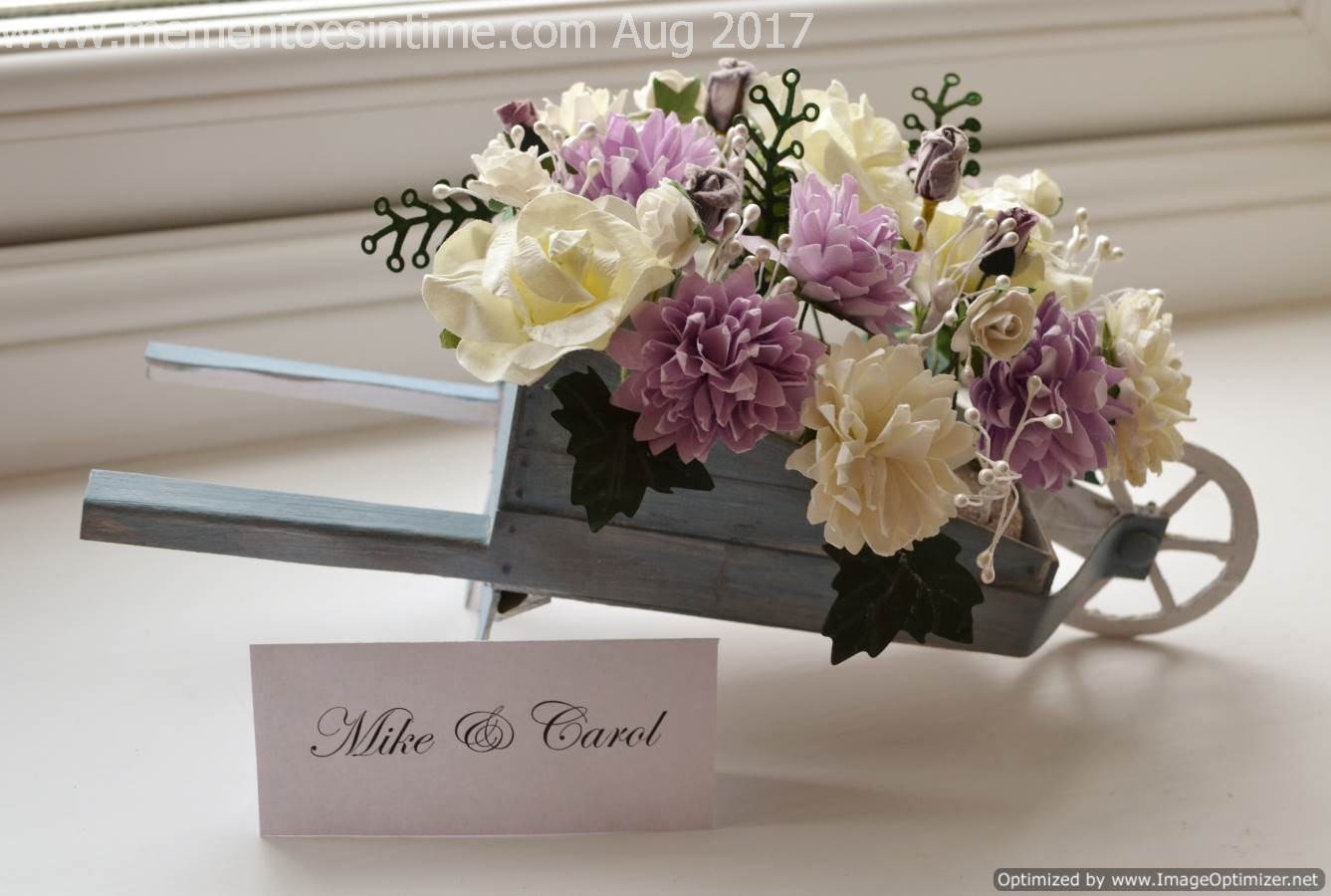 All of these display examples were created using the same technique to make a 'wood effect' wheelbarrow but simply using different colours to get different finishes.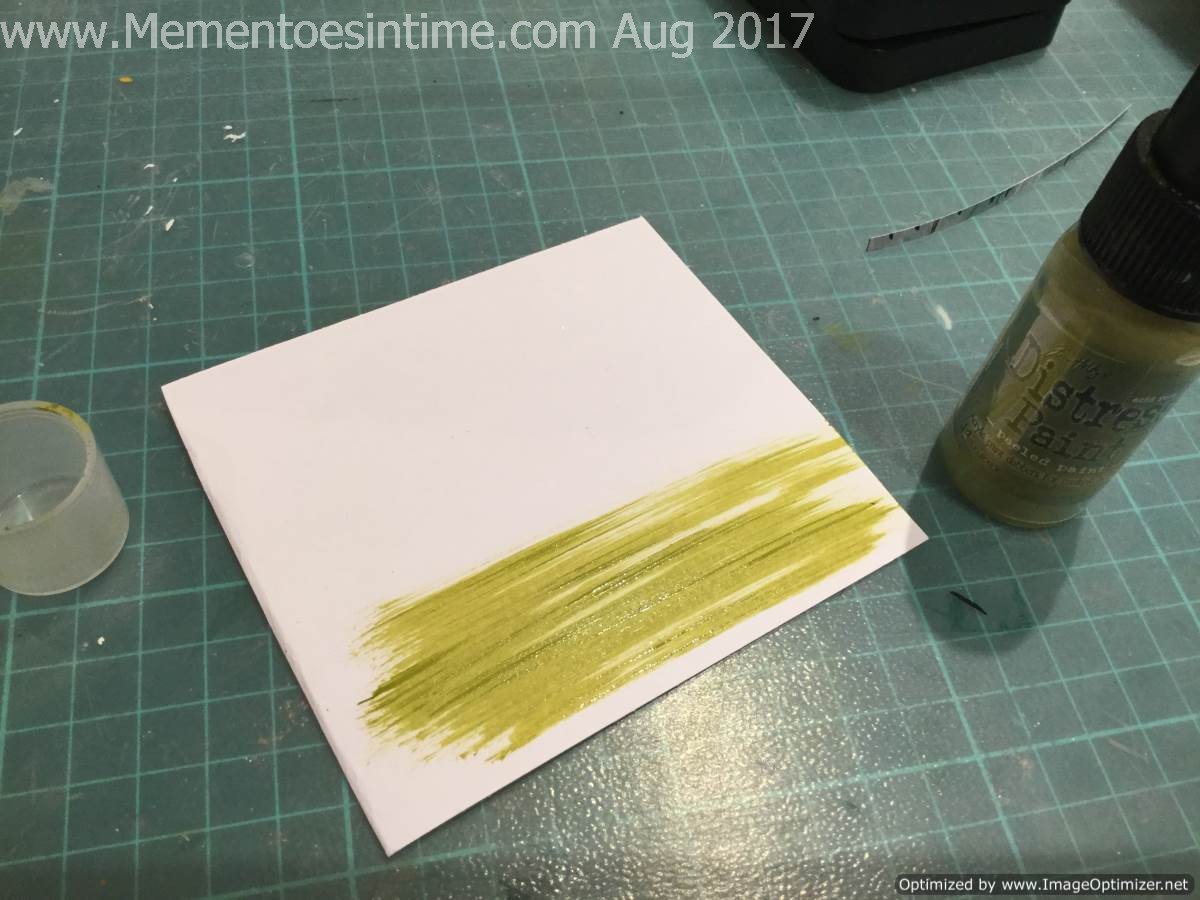 Take the paint colour you want to use. I am using my Distress Paints here as I find the paint dauber thingy on the top really useful to get the best effect for this technique.
Note: You can also use your Distress Ink pads and simply swipe across the paper as shown but I prefer the effect using the paints.
The colour I am using is Peeled Paint and this was the basis for the green wheelbarrow above. So swipe across the paper as shown, the idea is to get a washed effect and not to completely cover the page. You want some white areas remaining and a rough type of finish, i.e not too perfect.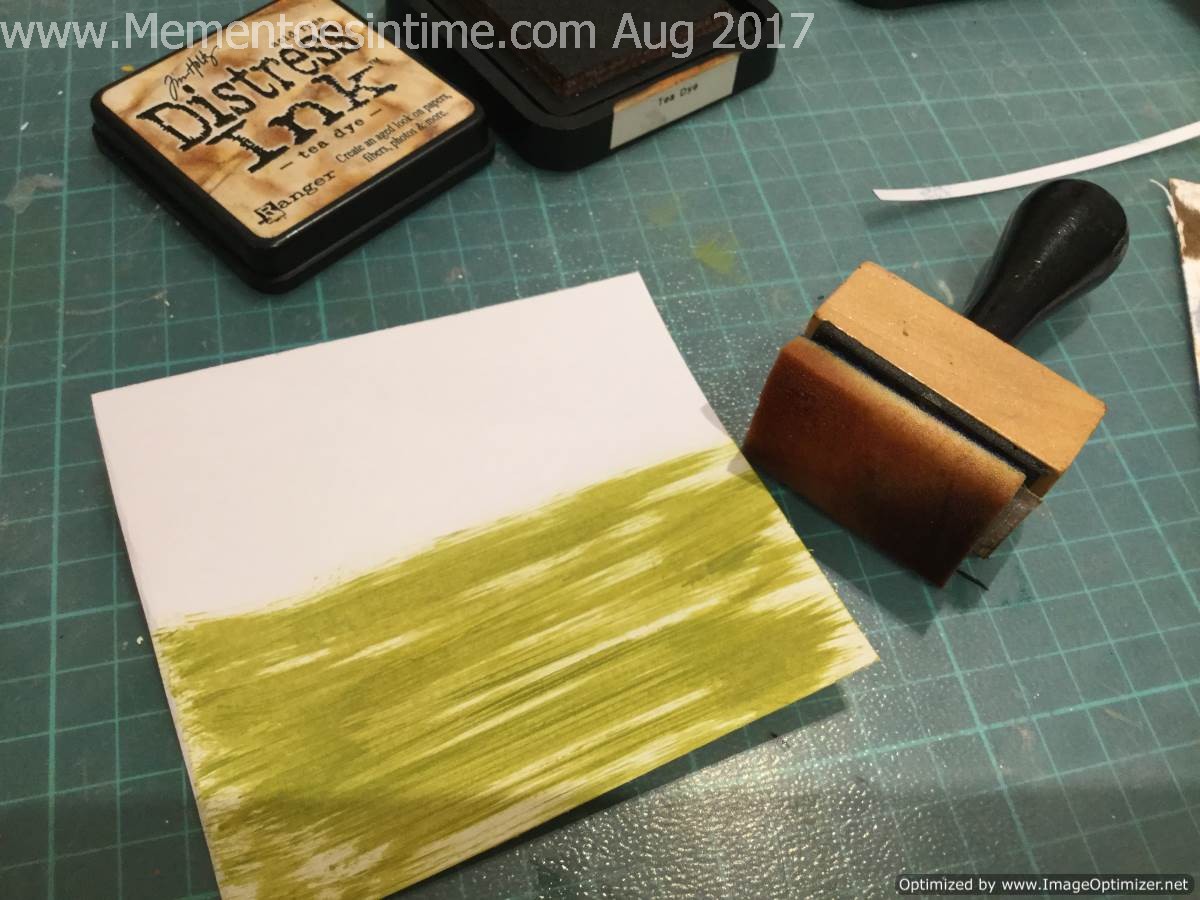 Next, I am brushing here and there using my blending tool with Tea Dye Distress Ink. The intention is to get a dirty, worn look. Then let it dry or use a heat tool to set the paint.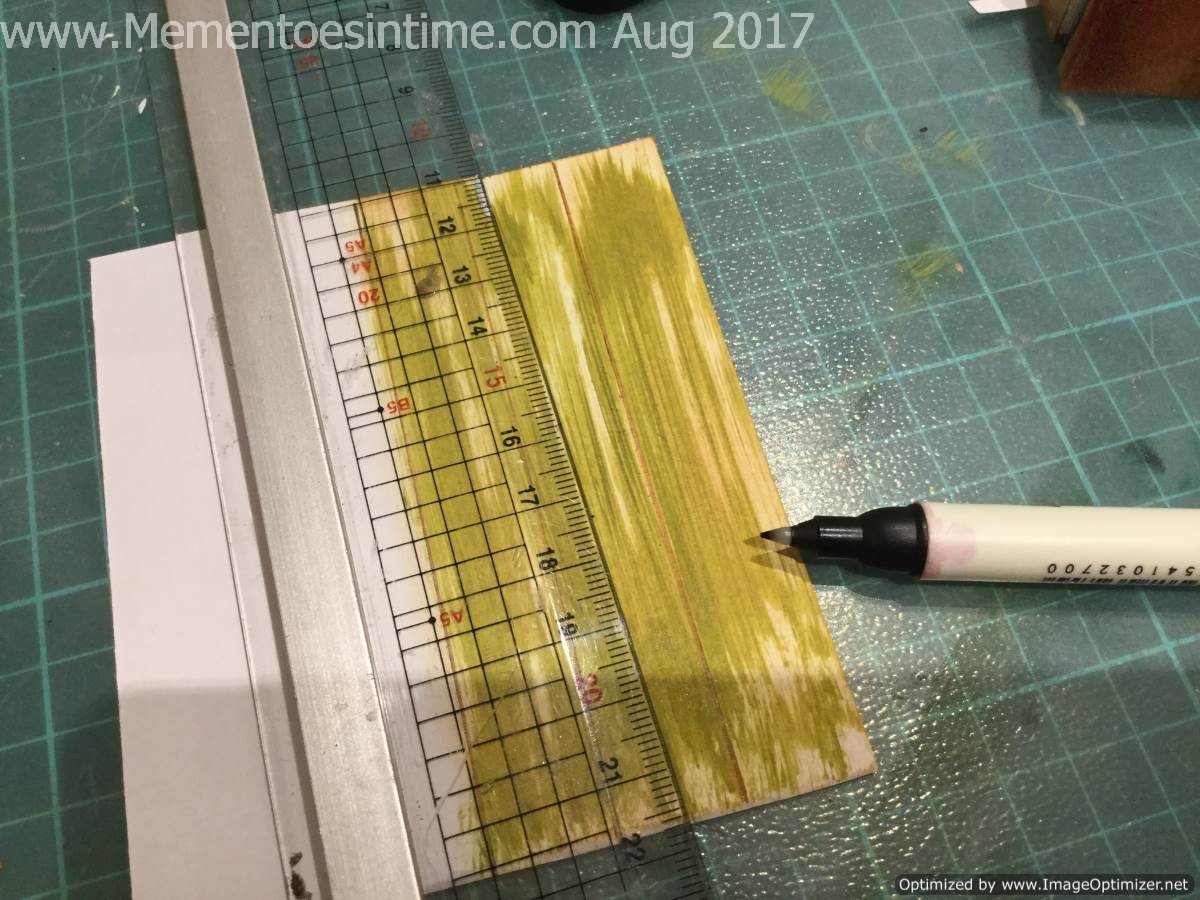 To create the effect of wood planks, use a pen (I am using my Distress Marker here, the Tea Dye or maybe a darker brown to show up) to draw lines and nails. Stagger the lines for a more realistic effect. You can go back in with your blending tool along the lines if you like to give even more definition and depth, which is what I have done with the Wheelbarrow Template examples above.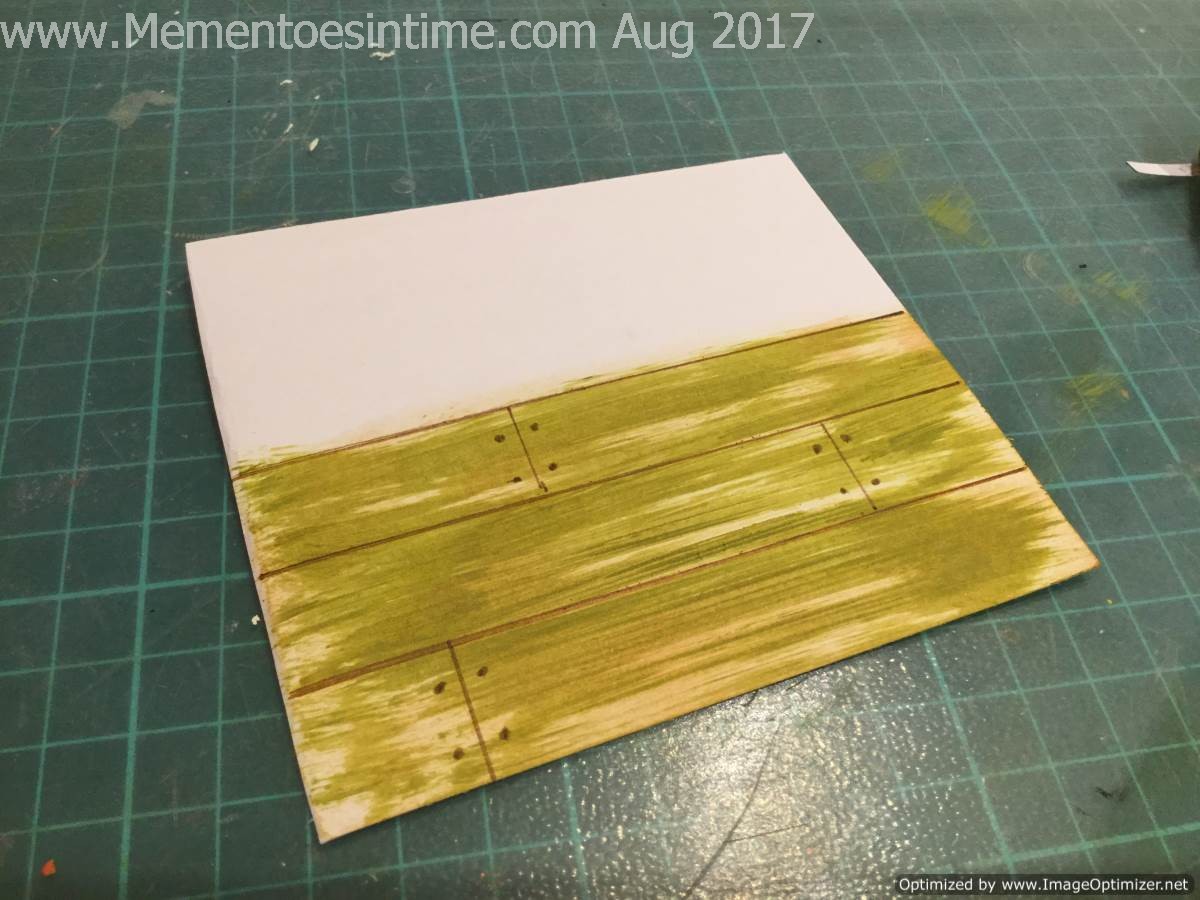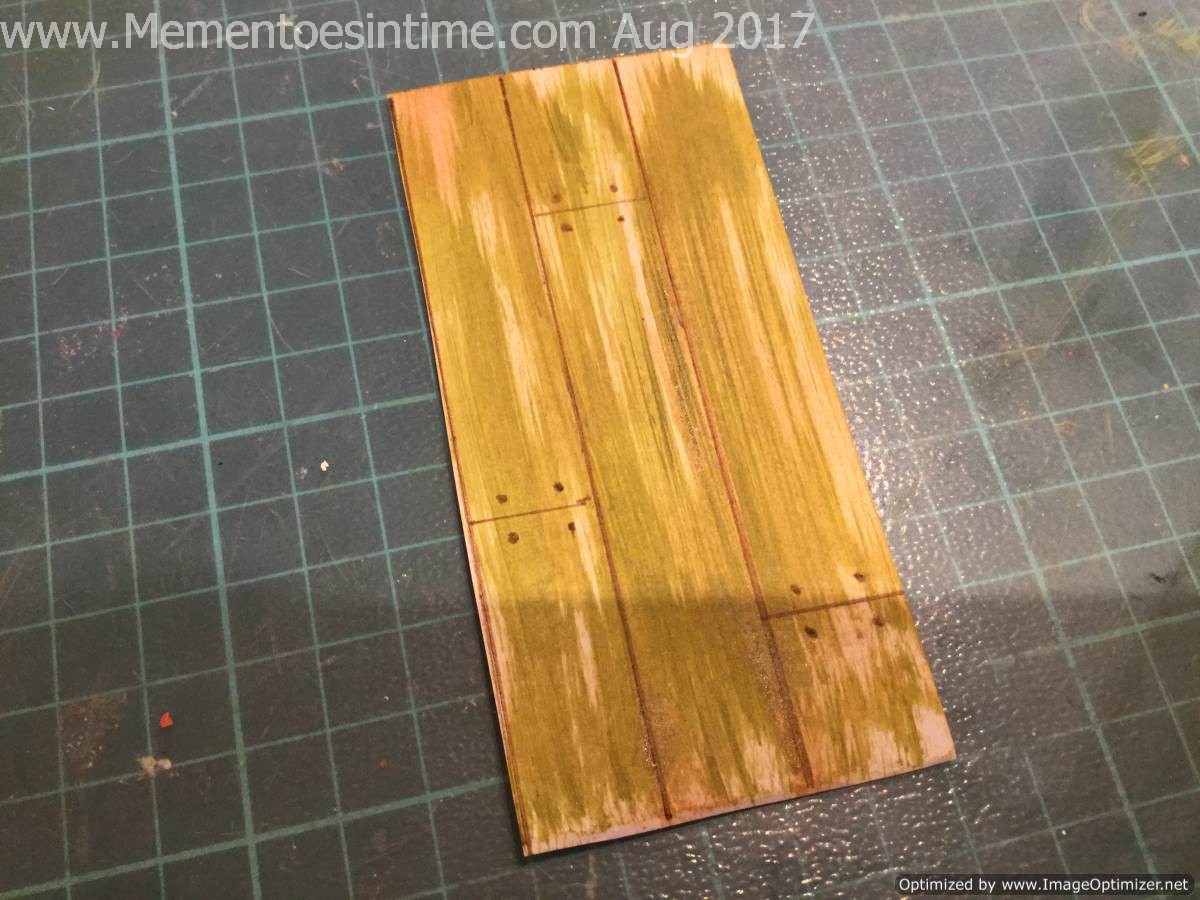 This gives a perfectly realistic faux wood effect!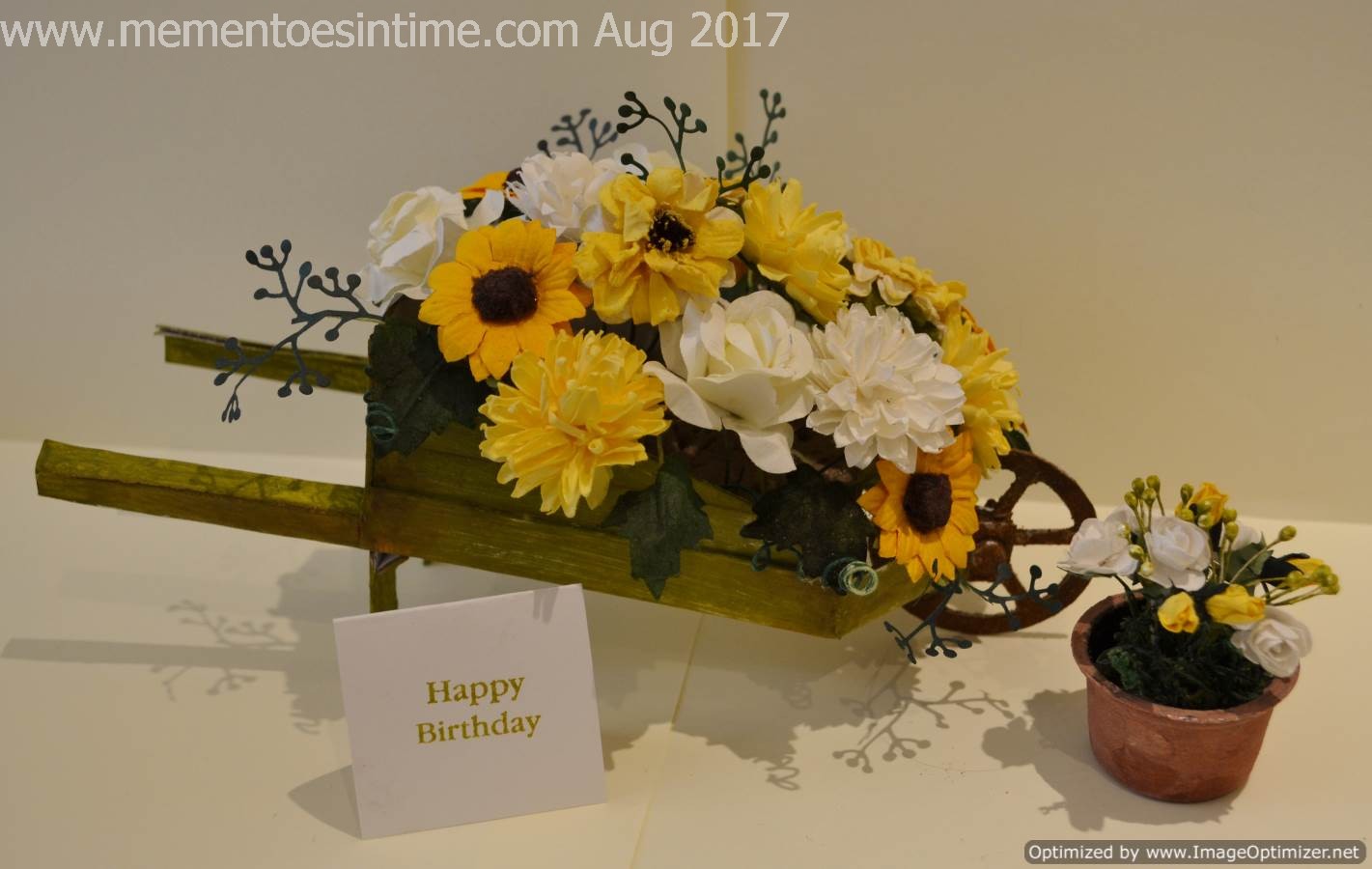 Join me for the next post, where I will be showing a way to get a realistic rusted metal effect that you can use for the wheel on your Wheelbarrow project or any other papercraft project you are making.