All About Gesso

If you are like me and spent a long time wondering what exactly that mysterious thing called Gesso is and what it is used for but were too afraid to ask, then you have come to the right place. Gesso was always most definitely a product that sat firmly in the realms of art and artists but more recently, or certainly over the last five years or so, it has become more and more popular as a staple item in the craft cupboards of papercrafters and in particular for those involved with mixed media, altered art and the like.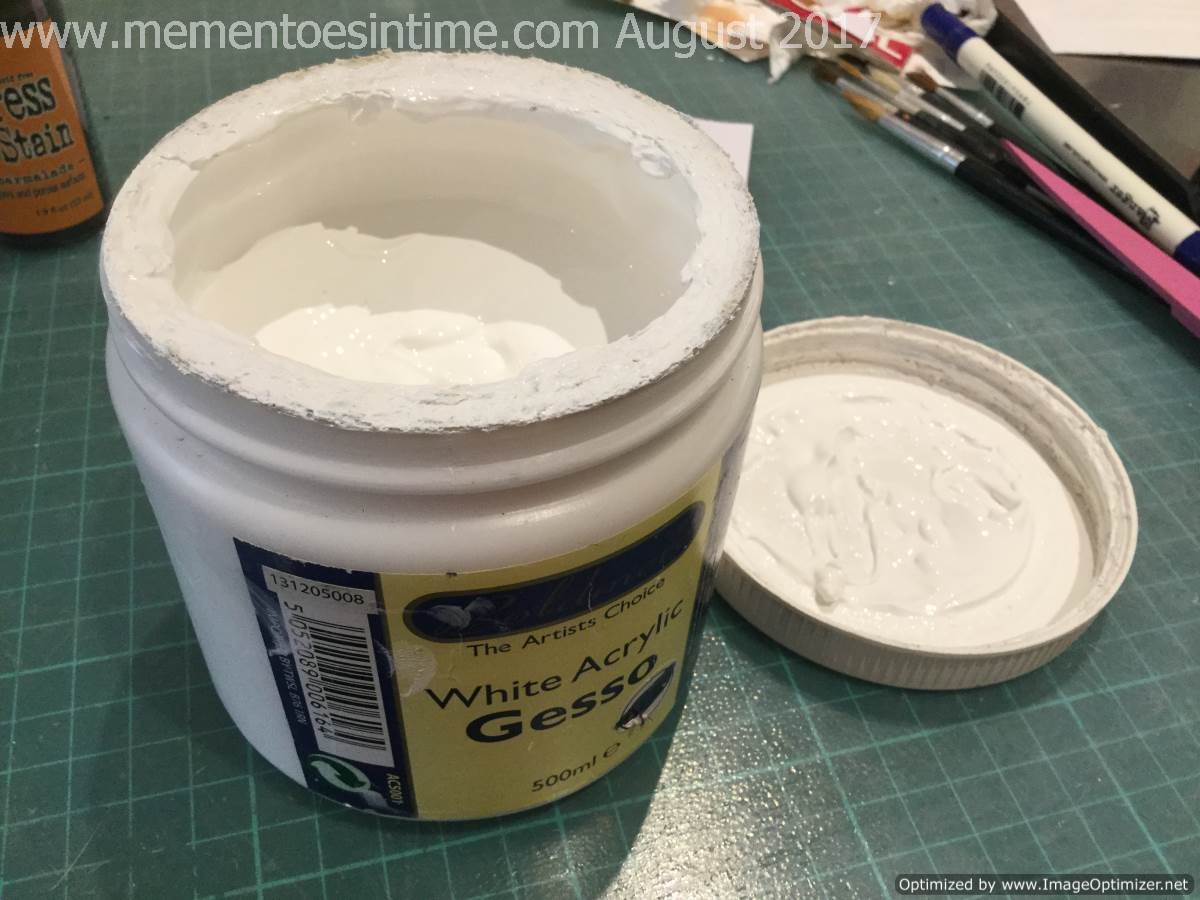 This short article is intended to cover a few of the main points relating to using this product but not in an art context but more with a leaning towards the uses I have found for it and might be of interest to those more generally involved in the papercraft world rather than art. So if this floats your boat, read on!
What is Gesso?
Gesso is essentially a primer. By that I mean a product used to prime or prepare a surface ready for painting or other techniques. Gesso is usually associated with art as we noted above and in particular, working on canvas but as we shall see, it has a range of other uses, to effectively enable you to create a 'blank canvas' or a basic surface on which to add colour, textures and the like.
What is Gesso made of?
Gesso is made with a paint, a chalk and a binder material. Commercial gessos will have particular chemical formulas, which we won't go into for the purposes of this article but if you are making your own gesso, then you will just be needing these three things for starters - PVA white glue, Baby Talc, white acrylic paint. We will come back to that in a later post.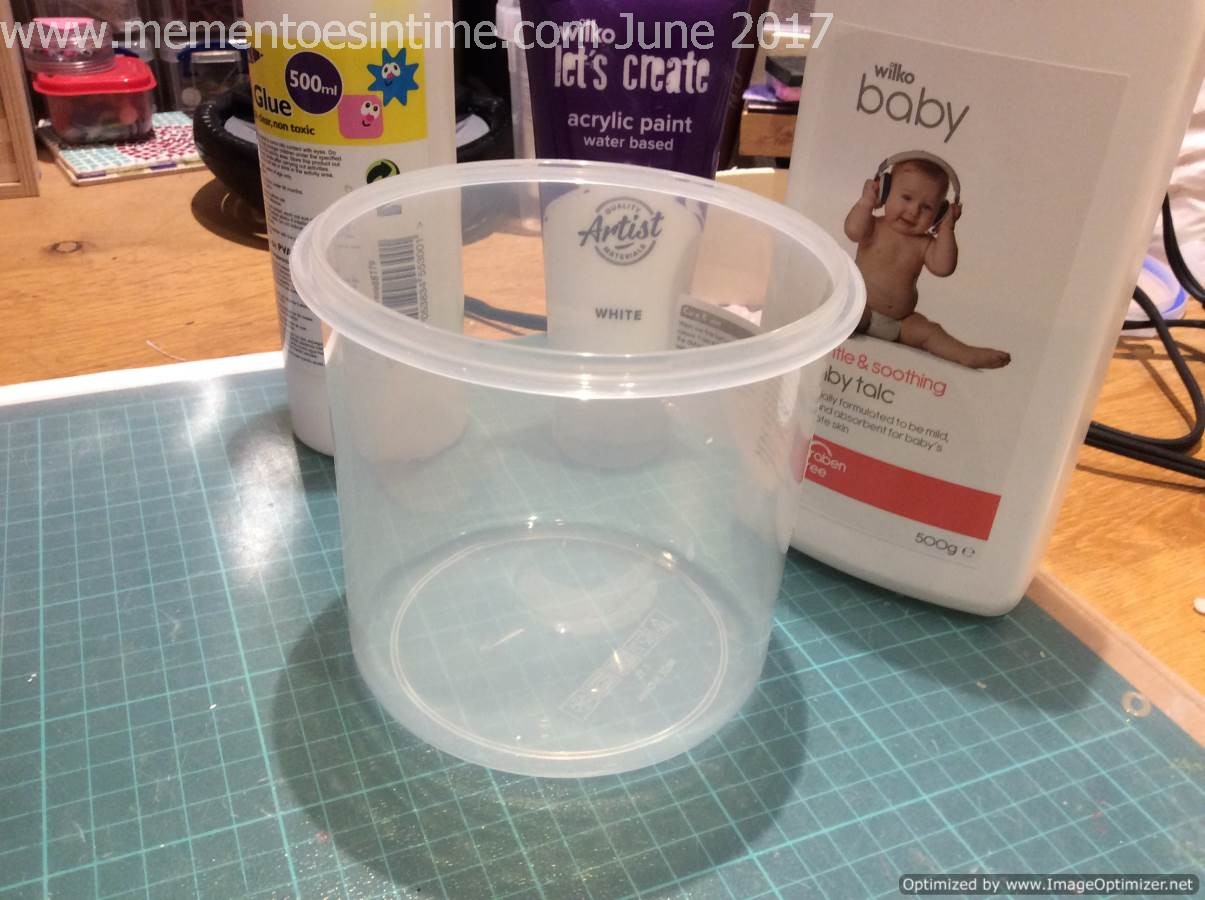 Why is Gesso used?

As noted above, it is a primer. When artists are working directly on canvas without gesso, this can be very wasteful of precious and often expensive paints, as much of the paint will sink into the canvas so using more to get the coverage needed. Gesso avoids this by sealing the surface, so the paint does not get absorbed so readily. Gesso is much cheaper than most of the artist oils and acrylics and so adding one, two or three coats of gesso first before starting to paint is the most cost effective way to do it. For the same reason, papercrafters may choose to use Gesso, to reduce the need for multiple coats of paint and to produce a sealed surface on which to start to work.

So why should crafters use Gesso?
Gesso is fantastic for crafters generally because it can be applied to a whole range of surfaces. I regularly use it on plastics, wooden items and of course my chipboard projects. This can save time, save materials and give you a far superior finish to your projects.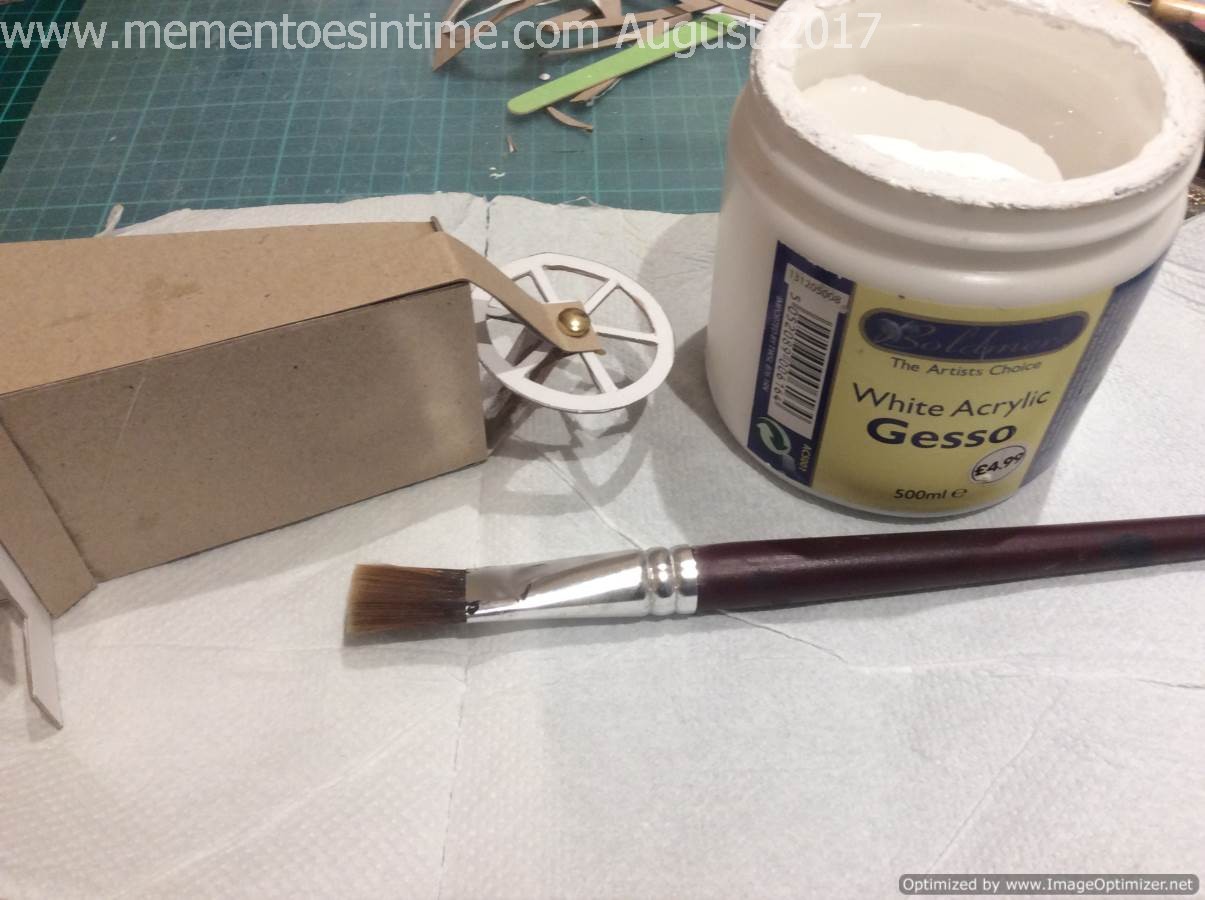 What Gesso do I need to buy?
Gesso can come in a whole range of colours but I tend to buy or make white and add colour to it if I need to. Normal acrylic paint will tint the gesso adequately for most needs but you can add inks for a stronger colour, taking note that the more liquid ink will affect the consistency of the gesso.
You can buy gesso in a range of consistencies and for a wide range of prices.I prefer to use a thinner consistency for my projects generally as this avoides the more obvious brush strokes once the gesso has dried. For more depth, I would probably use a texture paste instead rather than a thicker gesso.
Regarding cost, for most non art projects, you really don't need much more than a basic gesso, especially if you are making something that is not expected to last for decades! Even better, you can make your own and we will look at a recipe for that later.

So What About Using Gesso With Chipboard?
Please bear in mind that when I am using the term chipboard here, I am referring to the crafter's form of chipboard, otherwise known as boxboard or strawboard and not the thick wood type stuff you find in the hardware store. Don't ask me why it gets called chipboard, it just does and adds a real layer of confusion to the situation.
Anyway, Gesso comes into its own when working with chipboard projects. By its very nature and production process, chipboard is quite porous and will readily soak up your precious paint, although the effect will vary from brand to brand. In an older post, on this site you may stumble across a piece about working with chipboar,  I banged on for ages about using a good quality acrylic paint for your chipboard projects but this was before I discovered the magic of using a good primer to seal the board first! I only really discovered it relatively late on my crafting journey, which was a shame, as many pieces could have been saved.
So the problem with using just acrylic direct to chipboard is that you often need to add several coats, as the finish is patchy when the paint absorbs into the chipboard, often differently in different areas. Adding more and more coats, the chipboard can become very wet, soggy and consequently warp out of shape. Often, the colours of your paints will not remain true either, if they are constantly soaking into the background material. Adding a good primer coat first helps to avoid these issues.
Using Gesso on Chipboard

As a demonstration, I have added paint to a piece of board and then added gesso to another.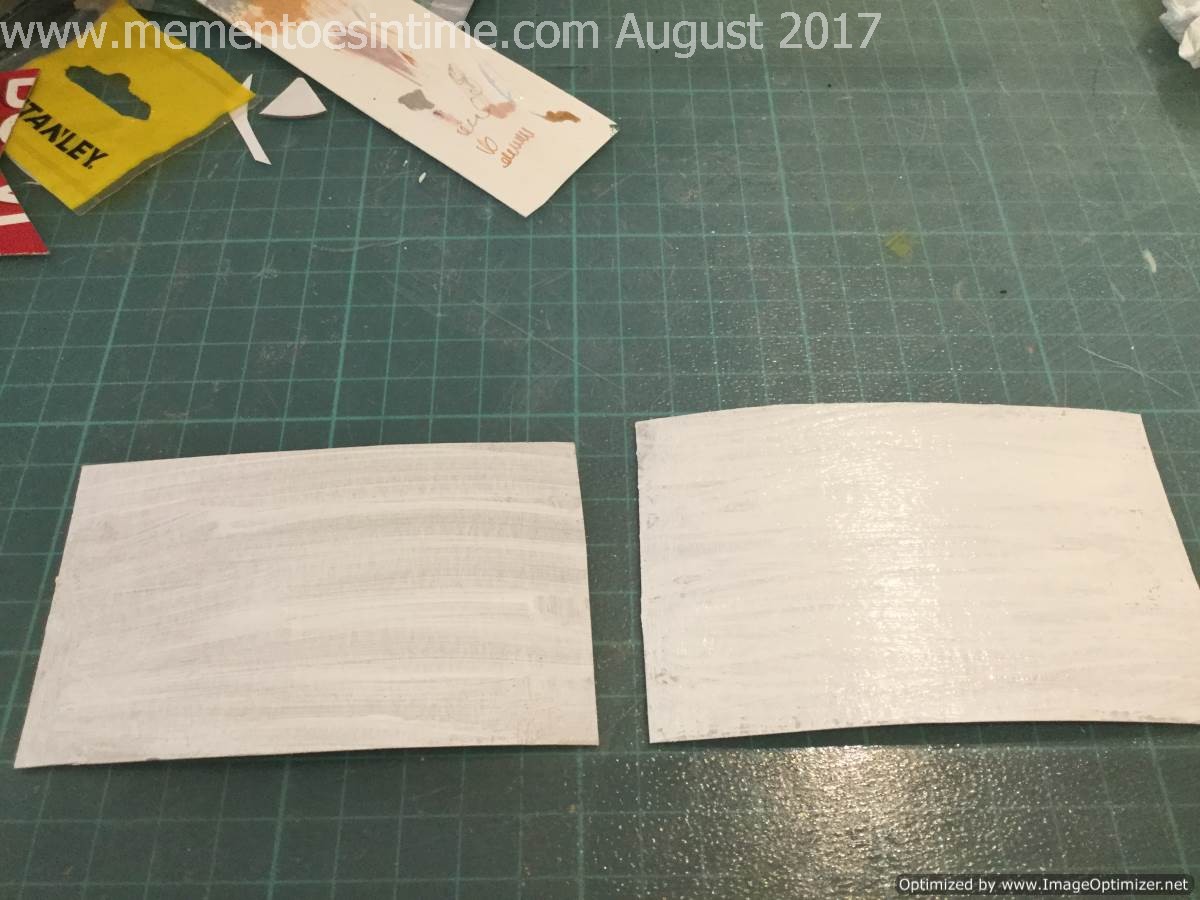 Paint on the left, gesso on the right
You can see that the gesso is quite thin and also that the paint has given a pretty unsatisfactory finish by itself. You would expect to go over the paint again with another coat but even then, as the paint starts to soak in under the first coat, you can still end up with finish that you don't like.I have had to add up to five coats on some of my projects in the past, simply because the paint was poor quality and too wet or thin to give proper coverage.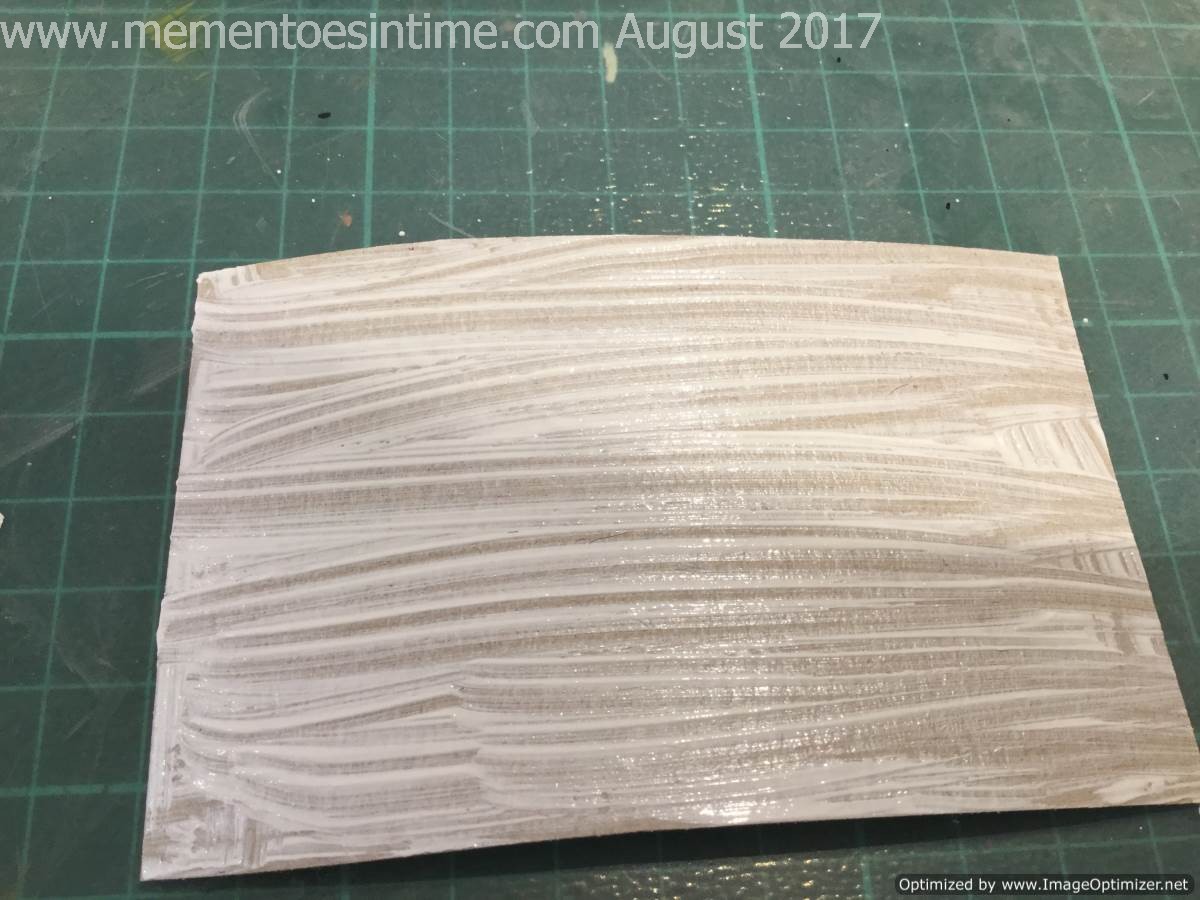 Here is the first coat of Gesso, which is pretty thin and doesn't look promising.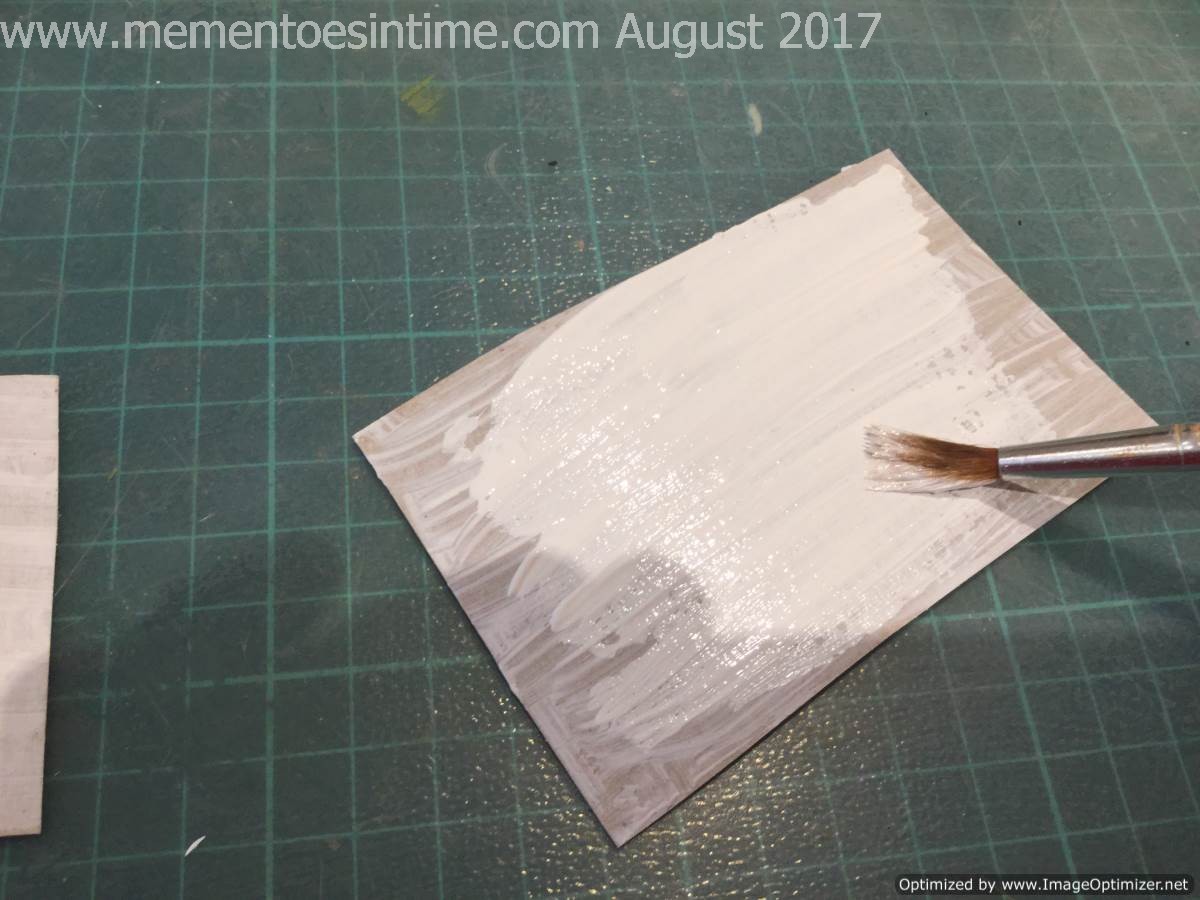 When the topcoat is applied, the finish is much better and the paint applies really well over the basecoat of Gesso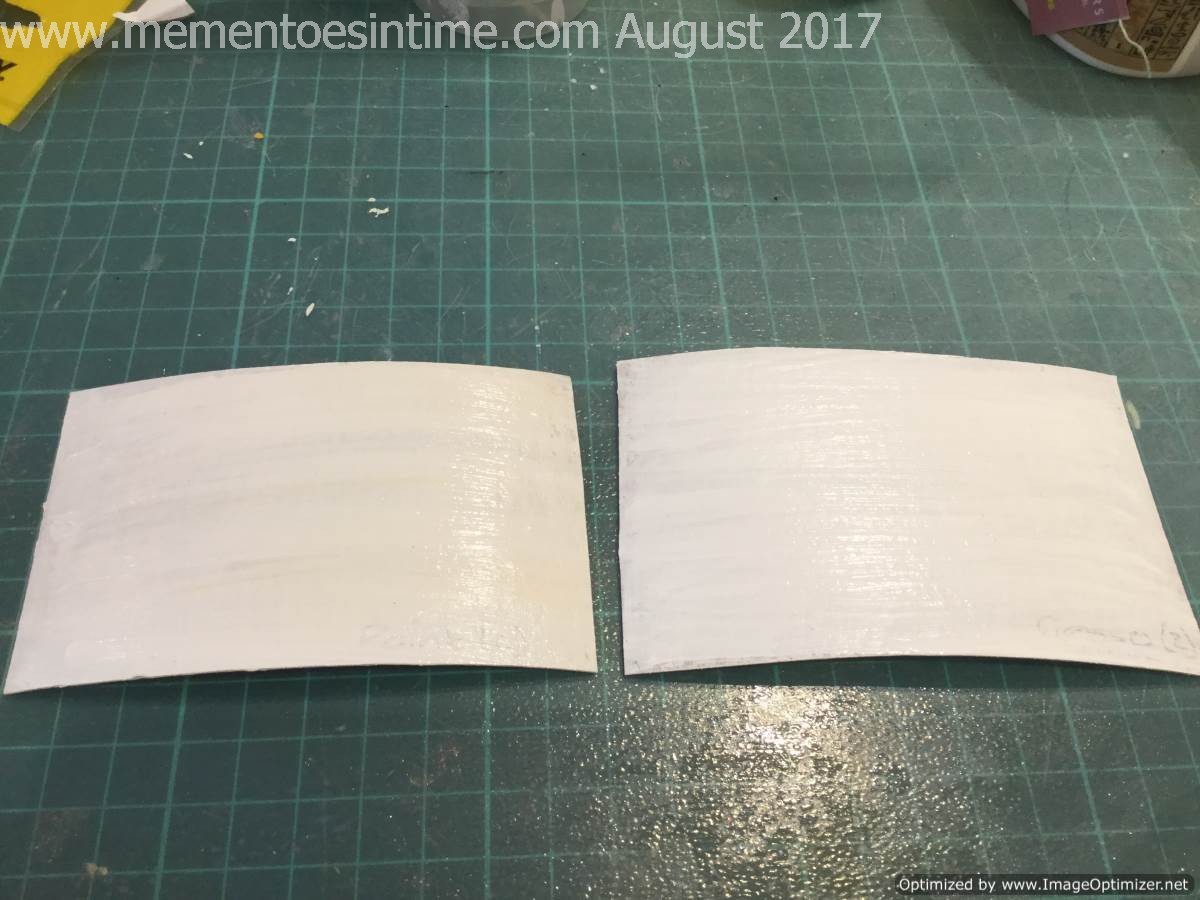 2 coats of paint on the left and gesso with one coat of paint on the right
On the left, there is two coats of paint and on the right you have the piece primed with gesso and then a coat of acrylic added. There isn't much to see between the two in terms of the finish but if you are using an expensive paint, you would prefer to not to have to do more than one coat. Using Gesso avoids this.

Using Gesso on different craft materials

Here is a quick run through, using gesso on some white card (the same card was used for all examples) and then showing the differences in the effects you get with using various craft materials such as inks and paints. Priming your surface first, can result in a much more vibrant finish, apart from avoiding the problems with your medium soaking into the paper. Different papers will yield different effects here of course, with handmade papers soaking up inks very quickly. Have a look and see what you think.

Using Paint on Card with Gesso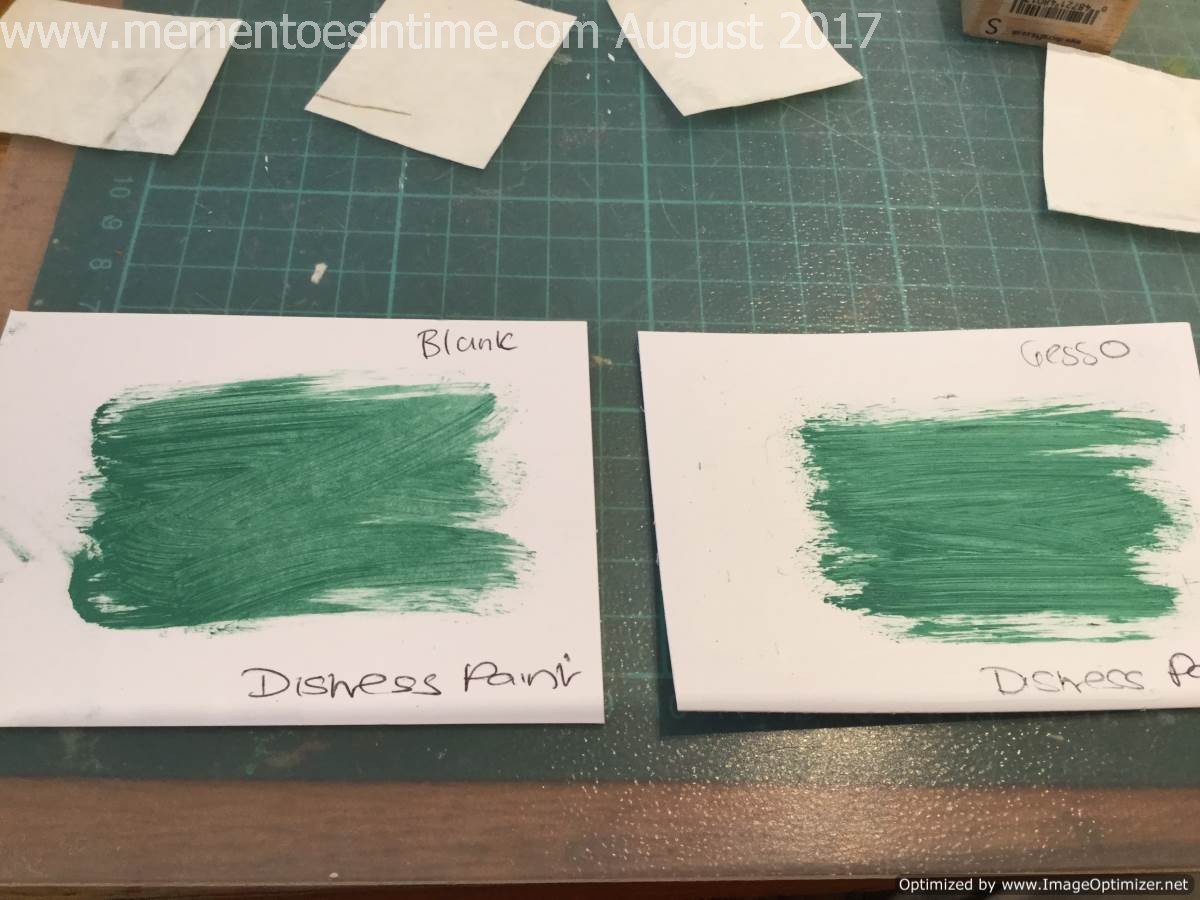 I am using Distress Paint Daubers here, as they are easy to apply. There wasn't a great difference in results overall.
Verdict - took longer to dry on the Gesso as expected and the result was slightly more vibrant but nothing to get excited about.

Stamping with Pigment Ink on Card with Gesso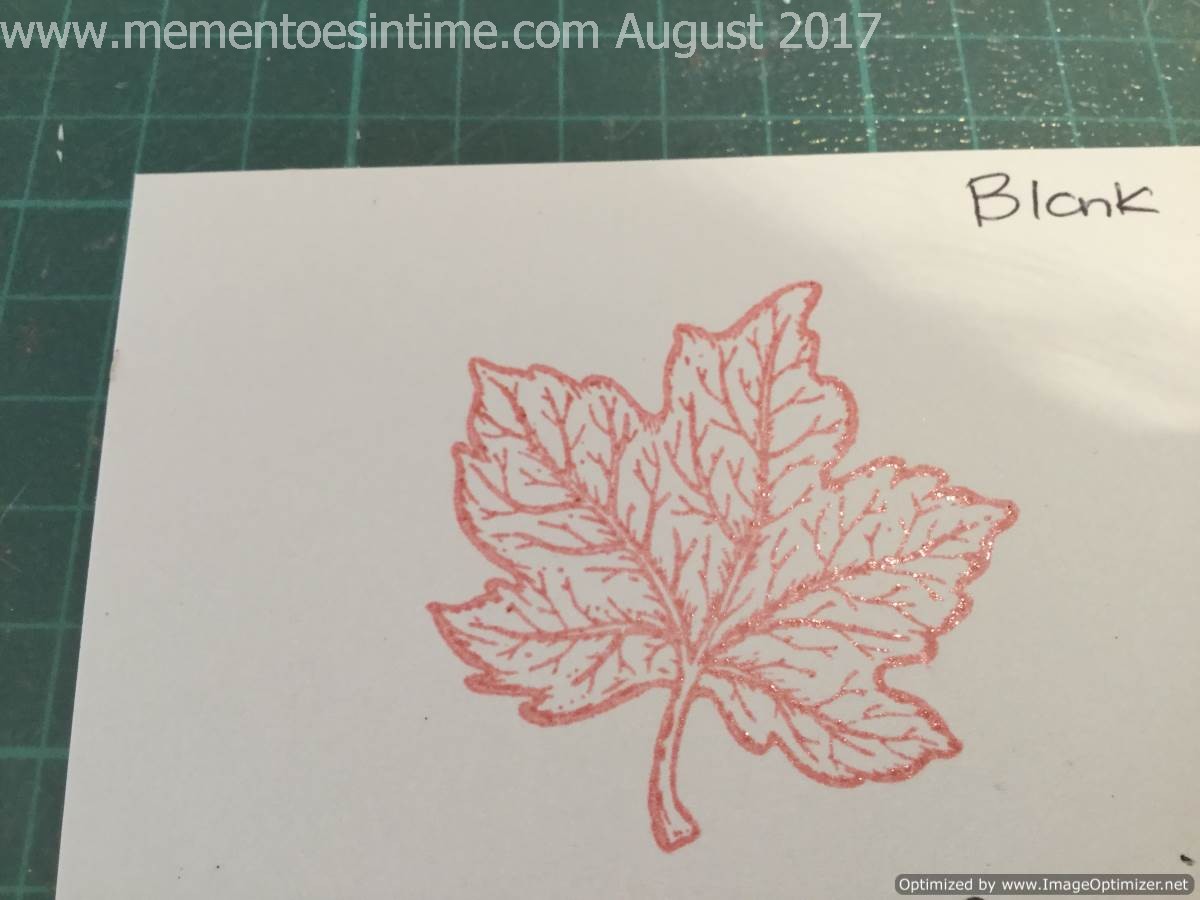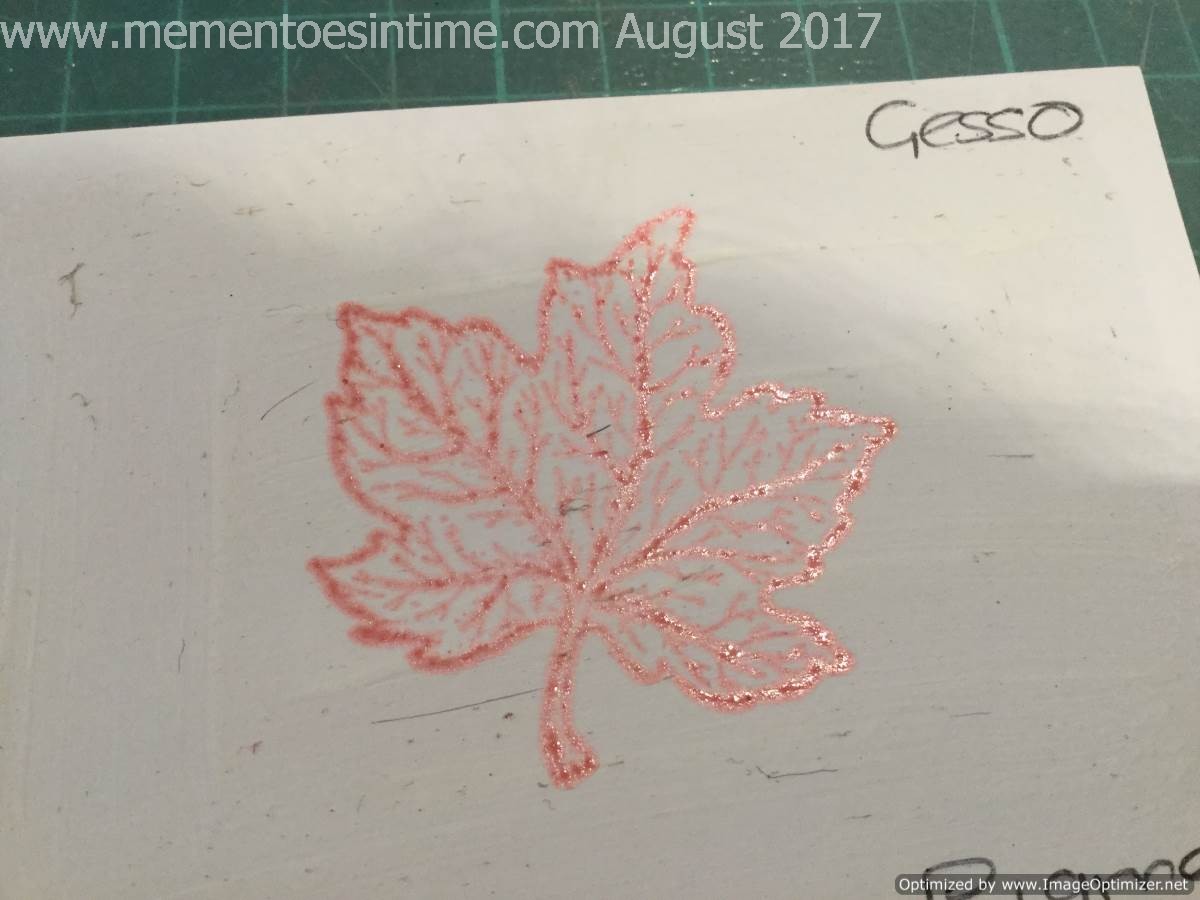 You can see that the image on the right, stamped on Gesso has remained wet on the surface of the paper, compared to the plain card, where the ink has partly been absorbed by the card. Pigment ink normally stays wet longer than Dye inks and this enables embossing powders to be added, so this isn't a surprise but in fact with the application of Gesso, it stayed open for ages, well past five minutes on the gesso prepared card. This might be useful for some purposes but I didn't really like the way that the image lost clarity and became blurred. 
Verdict - I wouldn't be inclined to use the Gesso on my card unless I was looking for a particular unfocussed effect

Stamping with Dye Ink on Card with Gesso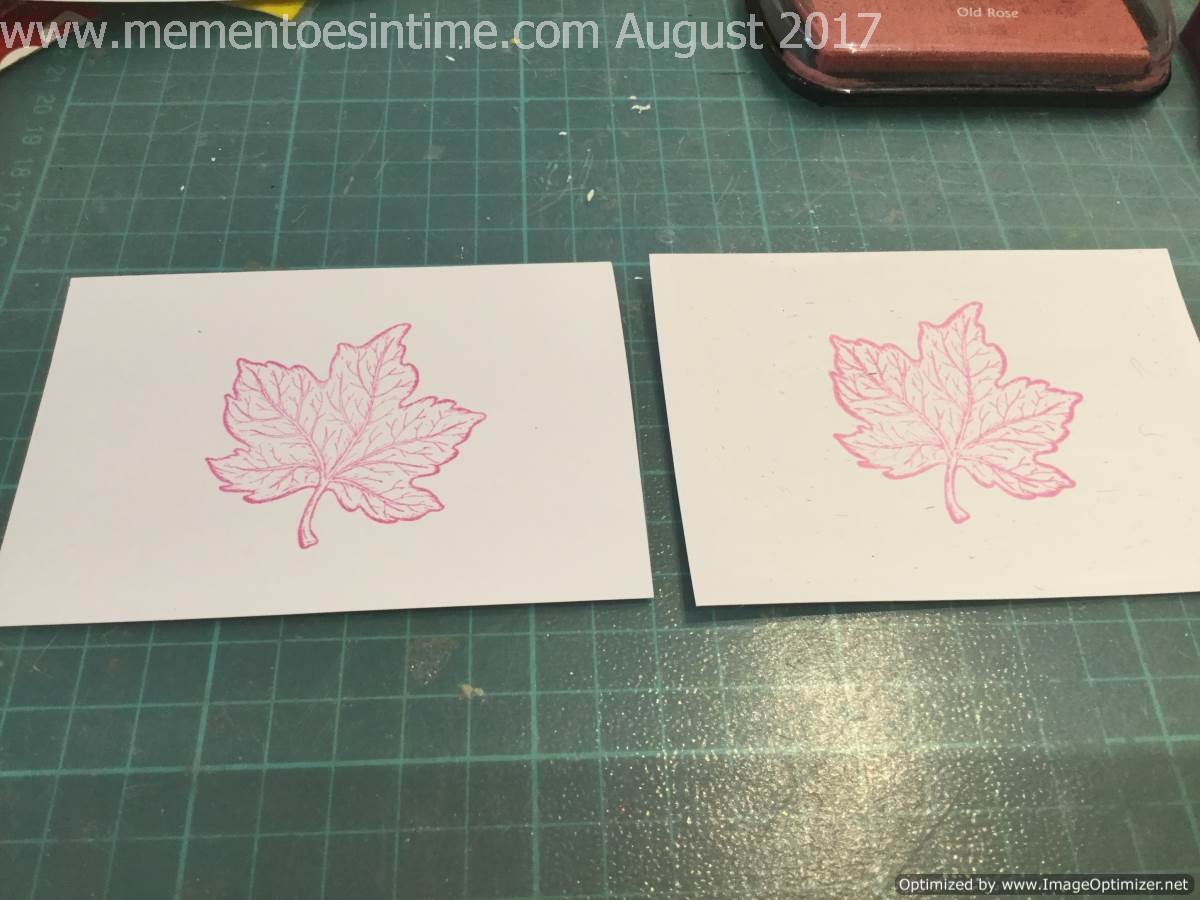 I haven't labelled this one but the Gesso card is on the right. There is less bleed with the dye ink as it dries quicker but there is still a more blurred image and you can see that the colour of the ink is also different. This was a drier dye ink so next up I tried with a much wetter ink.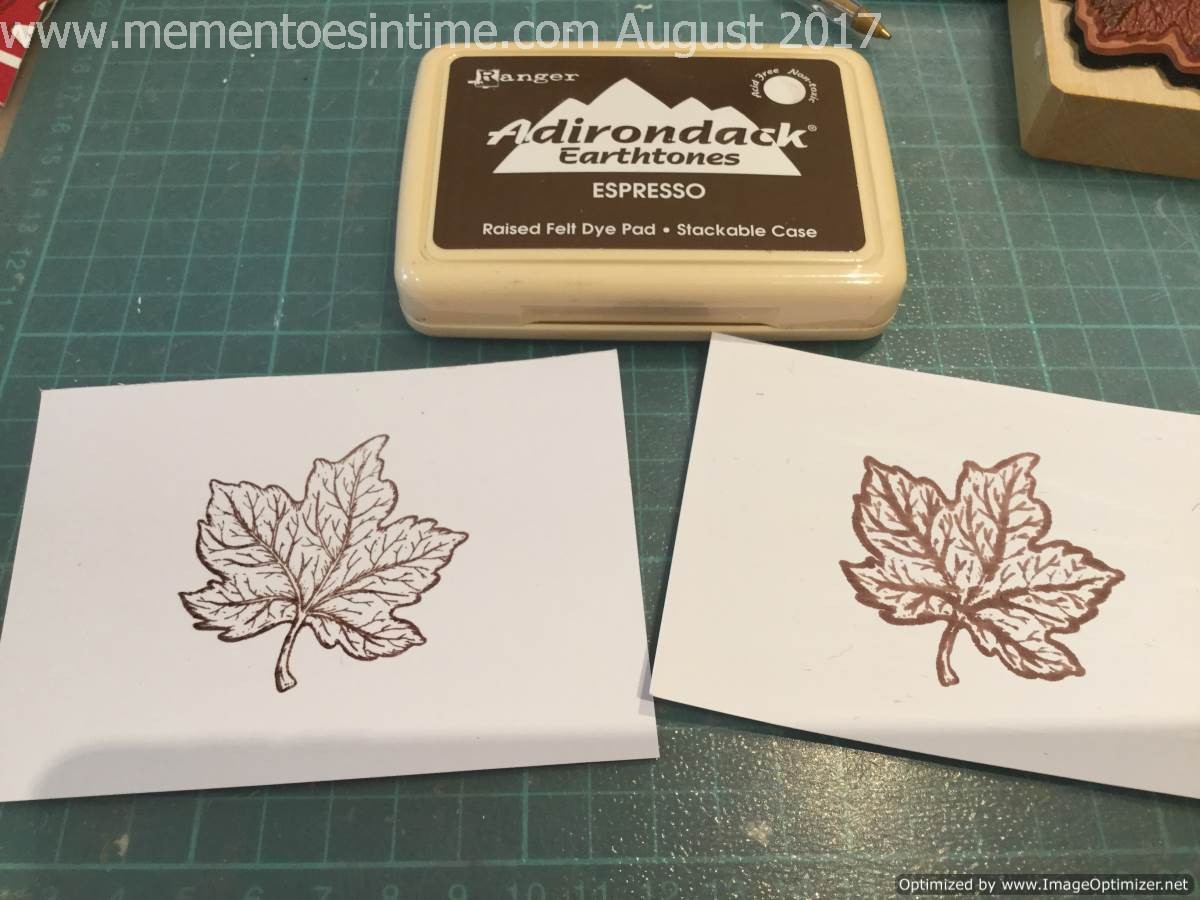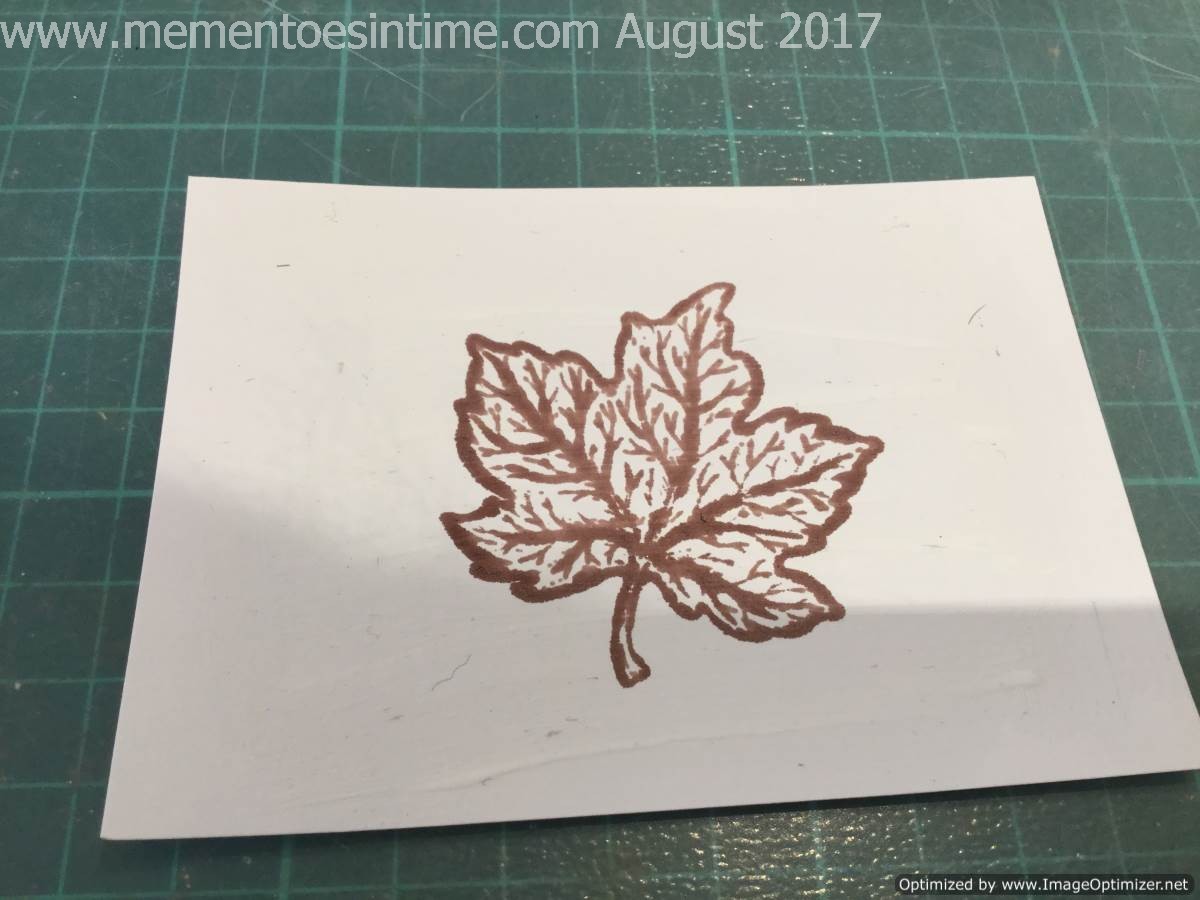 Here I am using Adirondack which has really juicy ink pads. You can see that the bleed is pretty extreme. Again, this might be an effect you want.
Verdict - Gesso applied to the card allows the ink to bleed creating a fuzzier image than with blank card, so for a crisp image, stick to blank card!

Stamping with Pigment Ink and Dye Ink on Handmade Paper with Gesso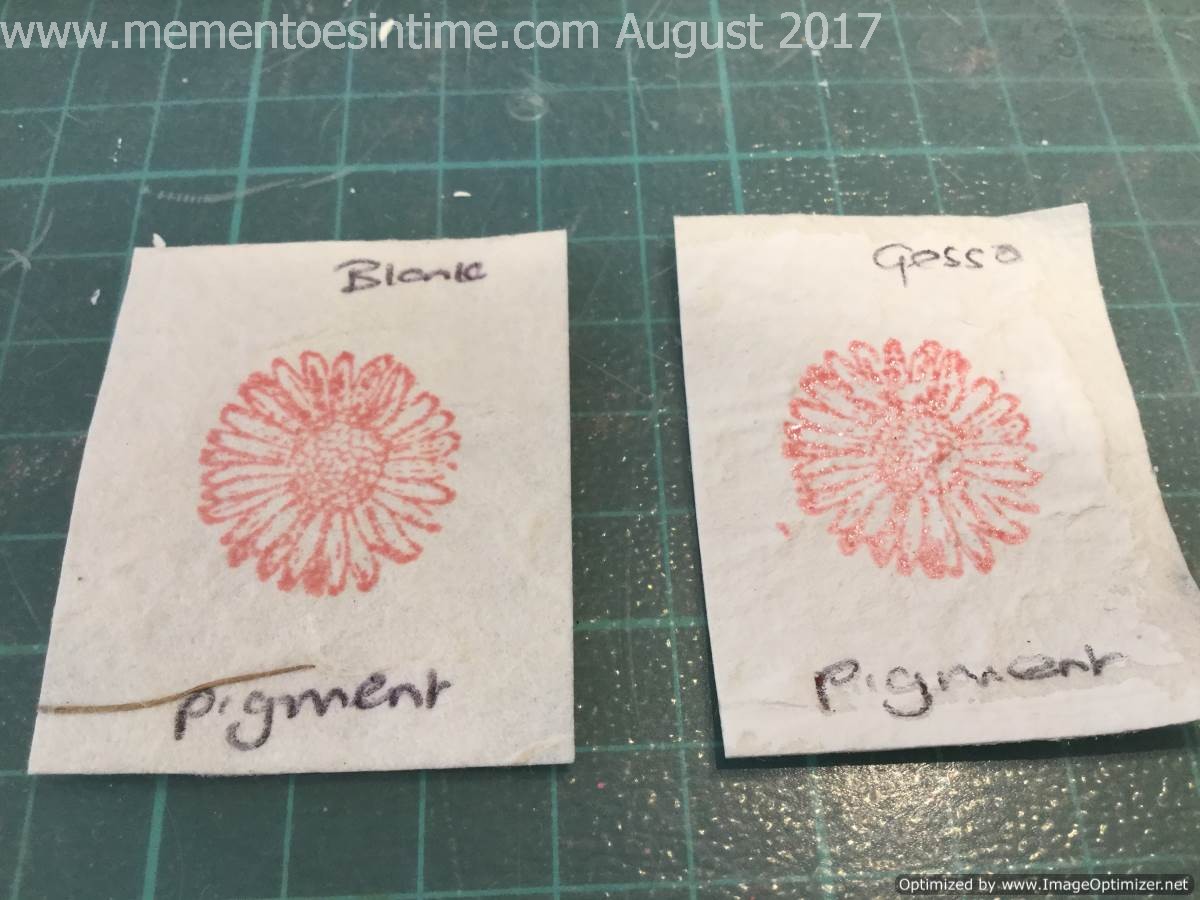 Here I decided to have a go with some handmade paper, as this is really absorbent and you can have problems with patchy images as the ink soaks into it quickly. The pigment ink stayed wet for ages on the gesso side and bled a little. I think the issue was that I held the stamp as firmly and for as long on both pieces of paper when in fact you can get away with a much lighter touch on the gesso paper.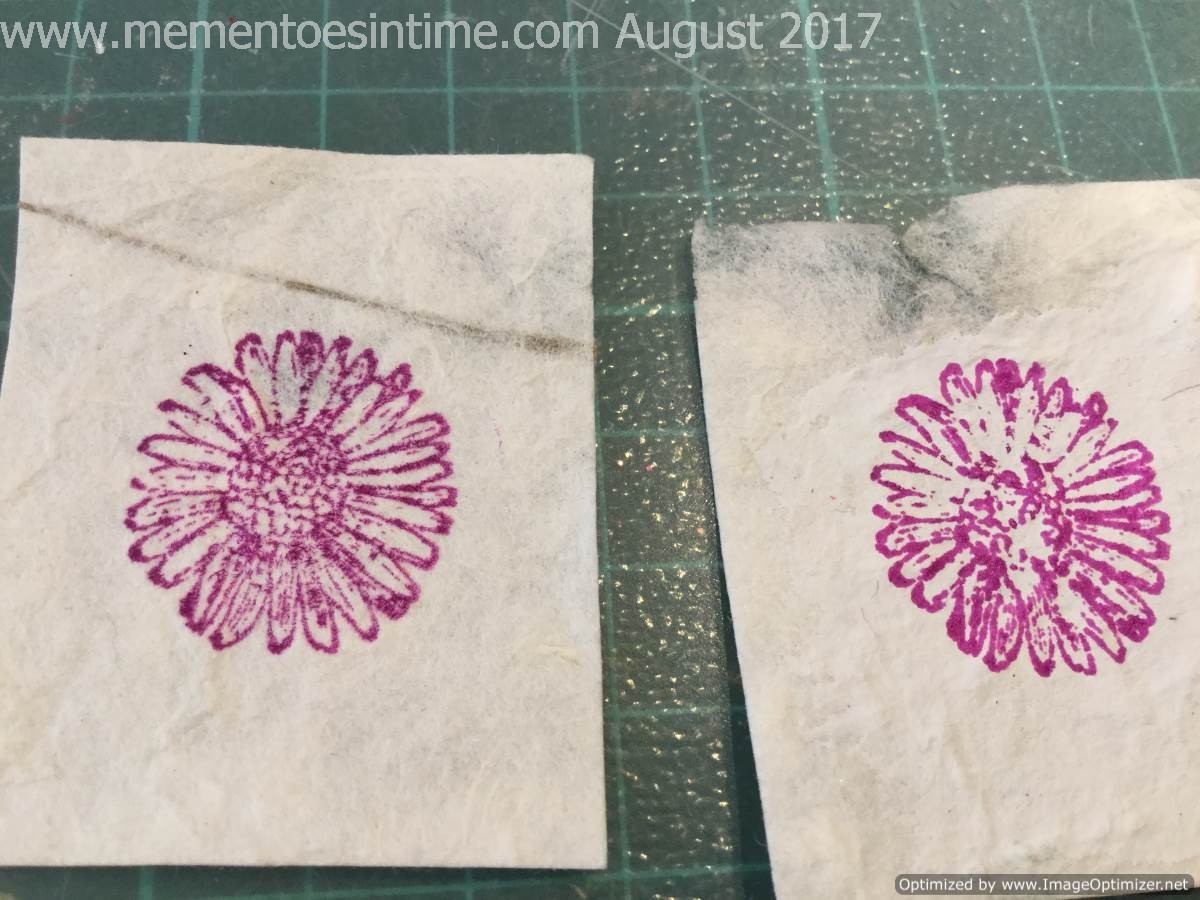 Again, a similar result with the Dye Inks and in fact the image on the gesso piece was a bit patchy as you can see.
Verdict - If you need a longer open time with your pigment ink, if perhaps you are embossing on the handmade paper, then applying Gesso first will give you that. The bleed isn't as bad as with normal card though which is good but surprisingly, the image was a little patchy for the Dye Ink (this may be due to operator error)!

Using Spray Inks on Card with Gesso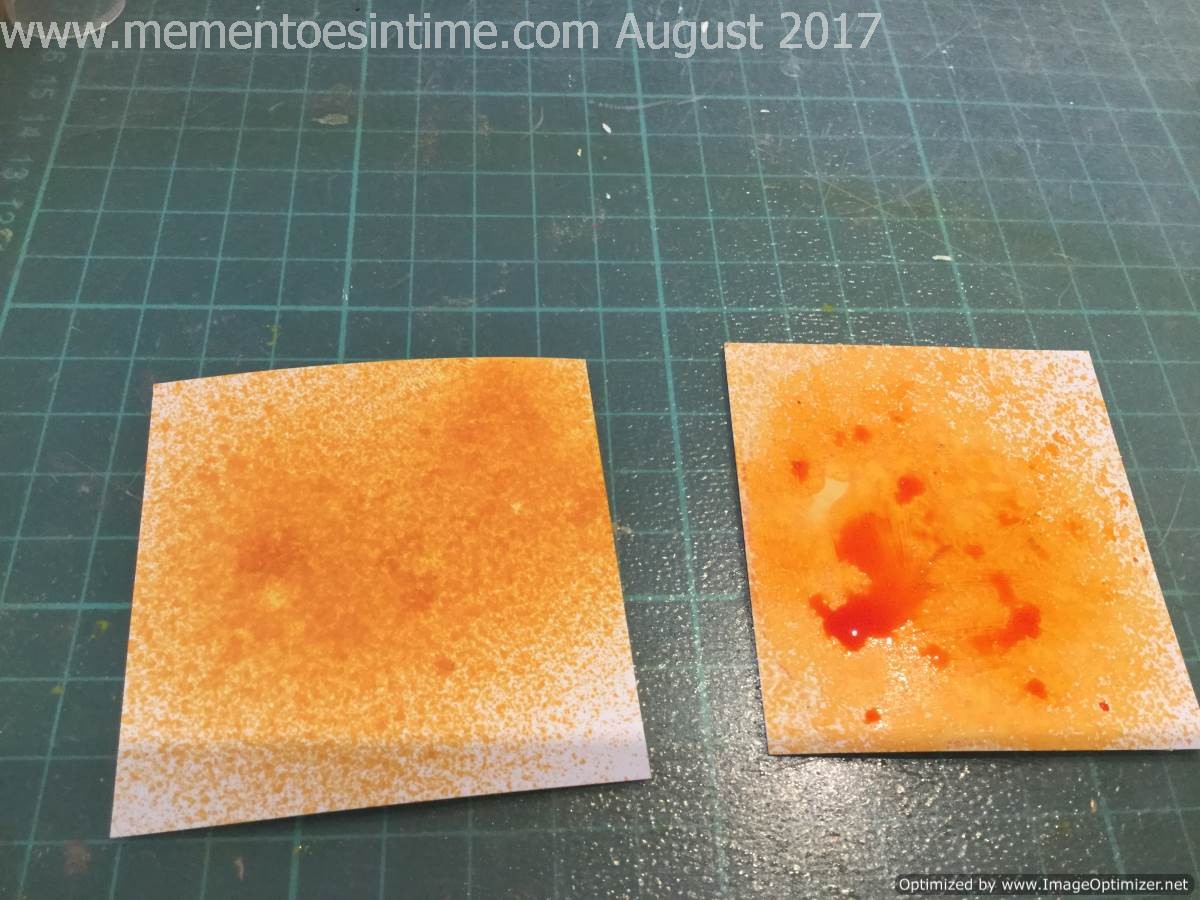 I'm using Distress Sprays here for this example. Again, the gesso card is on the right.
Verdict - ugh!! The ink puddled badly on the gesso prepared card and would not dry. In the end I dabbed it off with a paper towel which ruined the spray effect finish. Not really what I was looking for. Stick to blank card.

Using Markers on Card with Gesso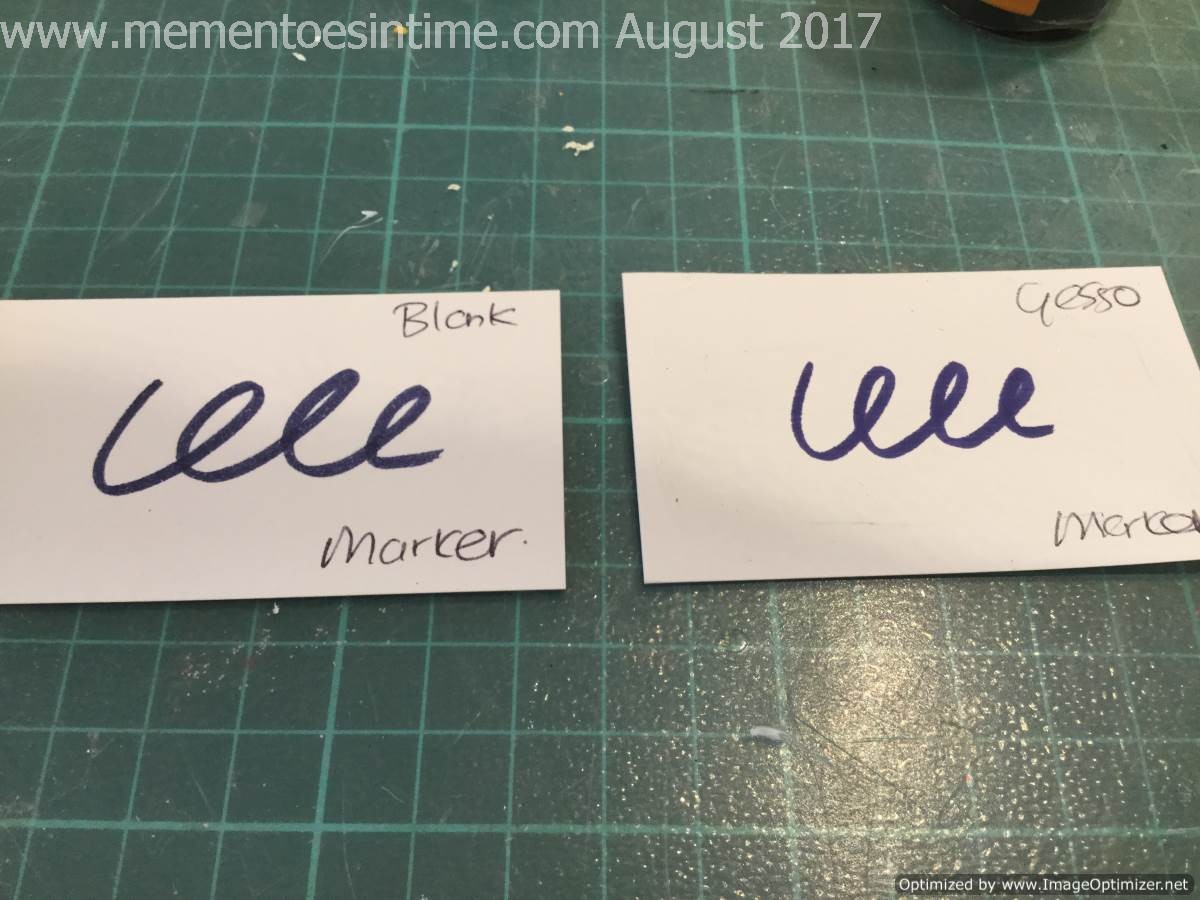 Not really much difference here but definitely less patchy result on the gesso prepared card. You will have to take my word for that as it is difficult to see in the photo but the gesso side was definitely better.
Verdict - Good for surfaces using a dryish marker such as the Distress Markers, which can be absorbed quickly by paper and card.

Using Gesso on Plastic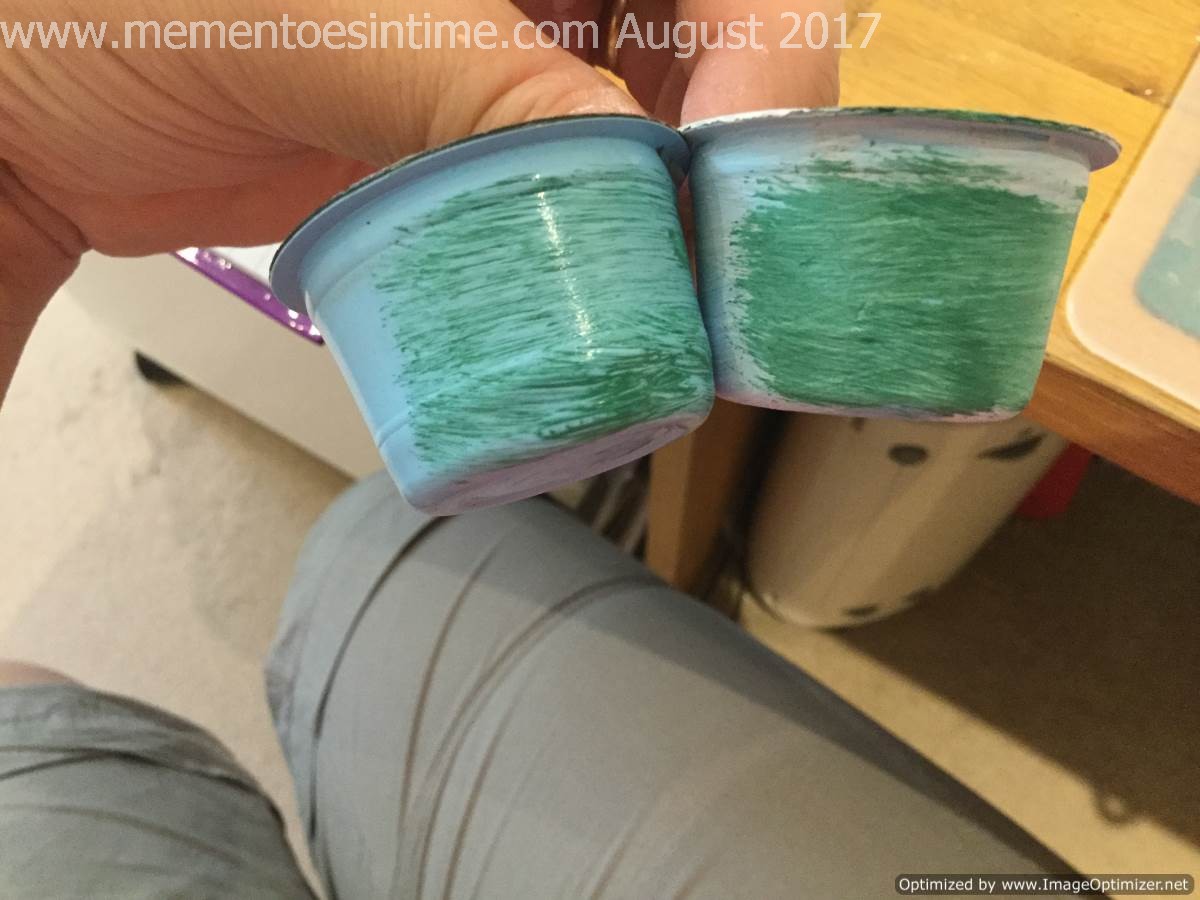 Ok, so this is where it really did a good job. Here I am painting my plastic coffee capsules and the gesso applied to the pot really helped to provide a surface for the paint to adhere to. Of course, a true comparison would be to put a second coat onto the left hand pot where paint was added on its own but the gesso did apply much better than the paint on the first application. If I was just using paint, I would probably need quite a few coats to get the coverage I need.
Verdict - Gesso is great on plastic to provide a good solid base for my paint effects.

Conclusion

While you may not want or need to use gesso on most of your papercraft projects, it most definitely has a place, especially when working with boxboard or chipboard, or difficult surfaces. You could of course just use a white paint with glue as a binder but the addition of the powder element, gives a nice matt surface to deal with. 
I have found it invaluable for finishing projects quicker, being less wasteful with paint and achieving a more pleasing result when using paints, to use a primer like gesso first.
Important Stuff
Please be courteous and ask if you wish to use our content - words, photos or designs. You can contact us here and we usually just ask for attribution links to be added.