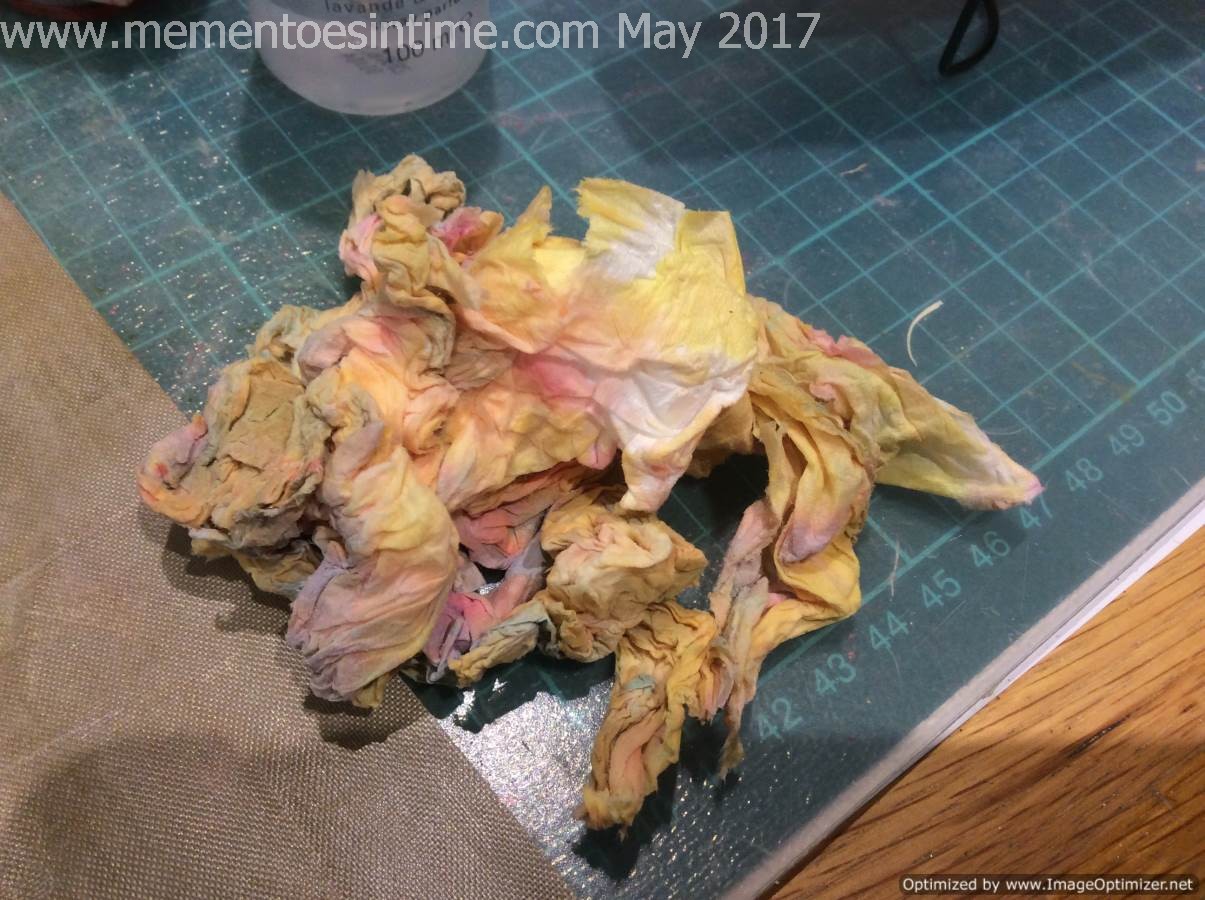 If you followed the series on Distress Oxide Ink, you will remember I was complaining about wasting the papers used to wipe up excess ink from the mat. An example of one of my heavily used rags is shown above!

Depending on what I am doing, I will use kitchen roll paper or baby wipes. The kitchen roll gets thrown away but I do tend to keep the baby wipes in a big pile near my craft table. The wipes pick up all the lovely colours of the inks or paints I am using and I was intending to find a use for them at some point.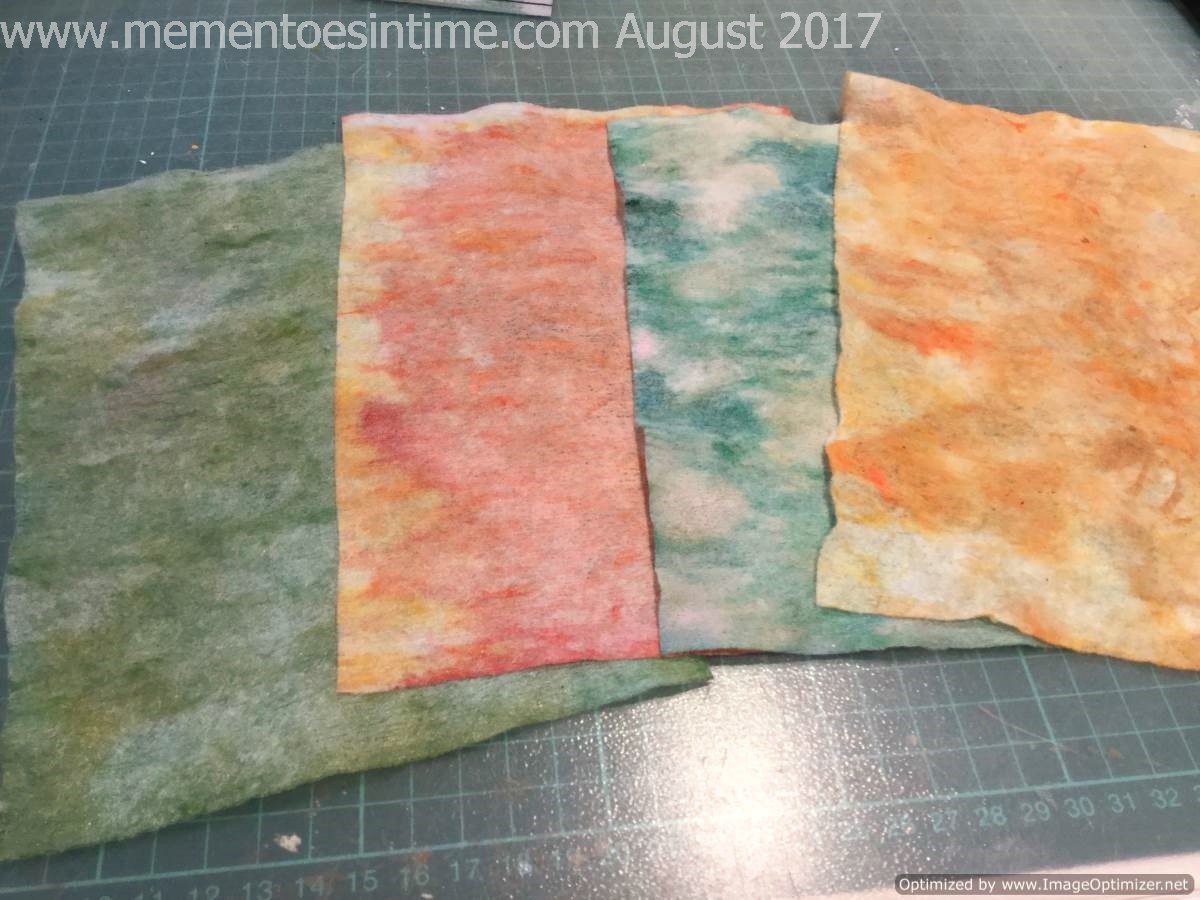 Some of the colours you can create without trying are just beautiful and far to nice to throw away, so I was happy to create some lovely projects from something old. Another recycle, reuse project!  So if you are using wipes to clear up your messes then make sure you keep them to use on a future card project.

Tip: If you are having problems cutting the wipes because your scissors are a bit blunt like mine were, try lightly adhering the wipe to a piece of paper or card. This makes it easier to cut. If you don't need a straight edge then of course just cut away!
Tip: If you are still not getting the finish you want, try sticking the wipe to a piece of card and folding it around and stick it underneath, so that you create a panel that you can then glue to your card. This gives a nice neat effect and was what I used for Cards 1 and 2 below.

Card 1 - Waterlily Pond

This one was really pretty, almost like a Monet painting and reminded me right away of a lily pond.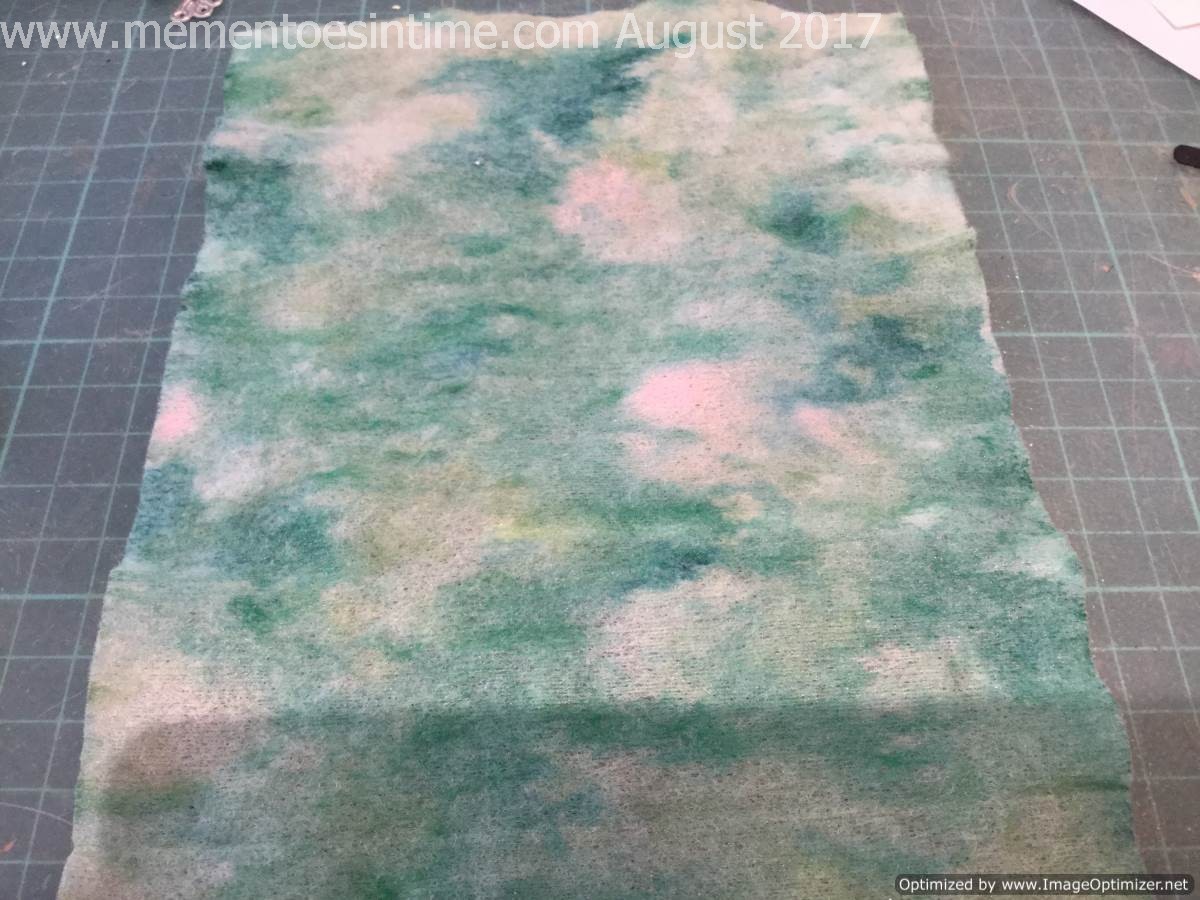 I wanted a neat edge for this one, so gluing the sheet to some card and then folding it over to create a panel, gave me the finish I wanted.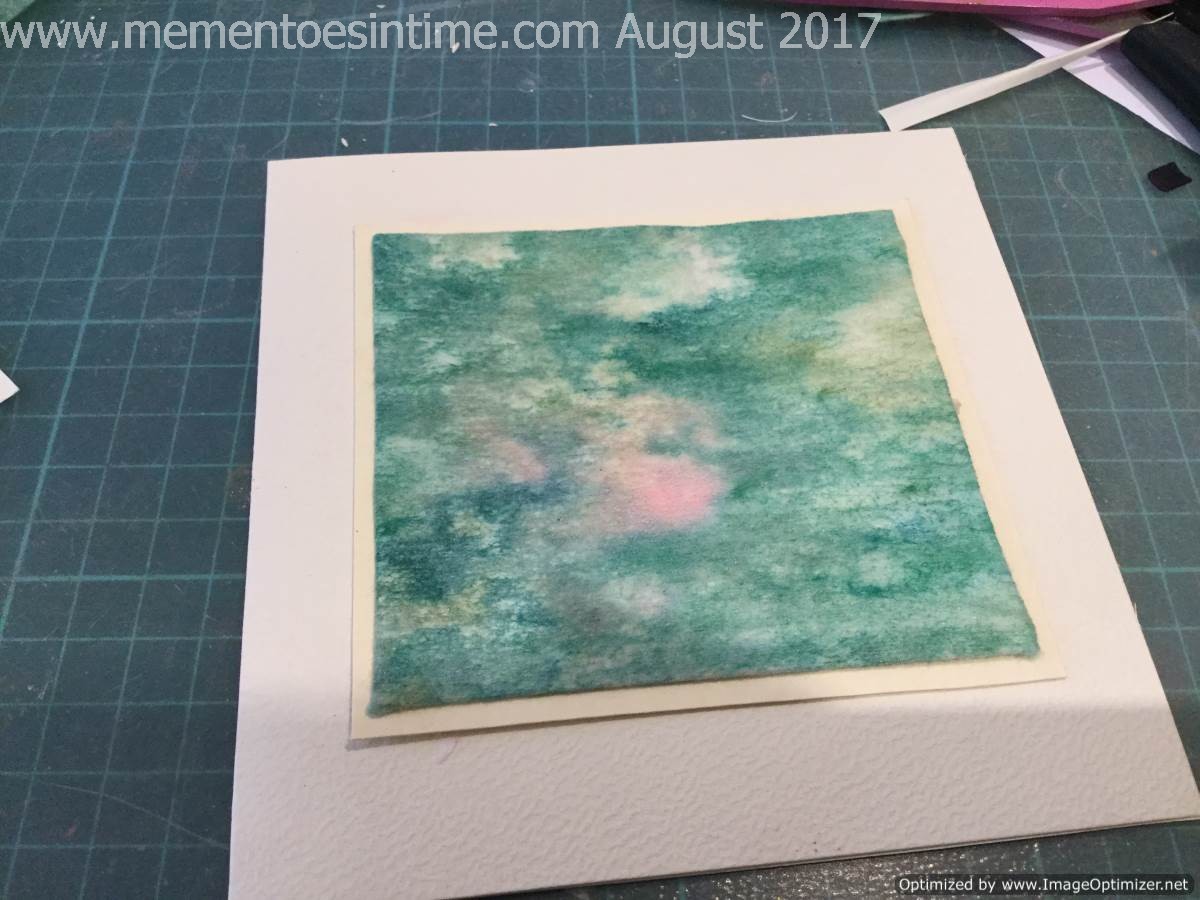 The addition of a waterlily and a stamped sentiment was all that was needed. The sentiment stamped well, I would just suggest holding the stamp there a little longer than you would normally do for ordinary cardstock, just because the surface of the wipe is uneven and more like a fabric than a paper.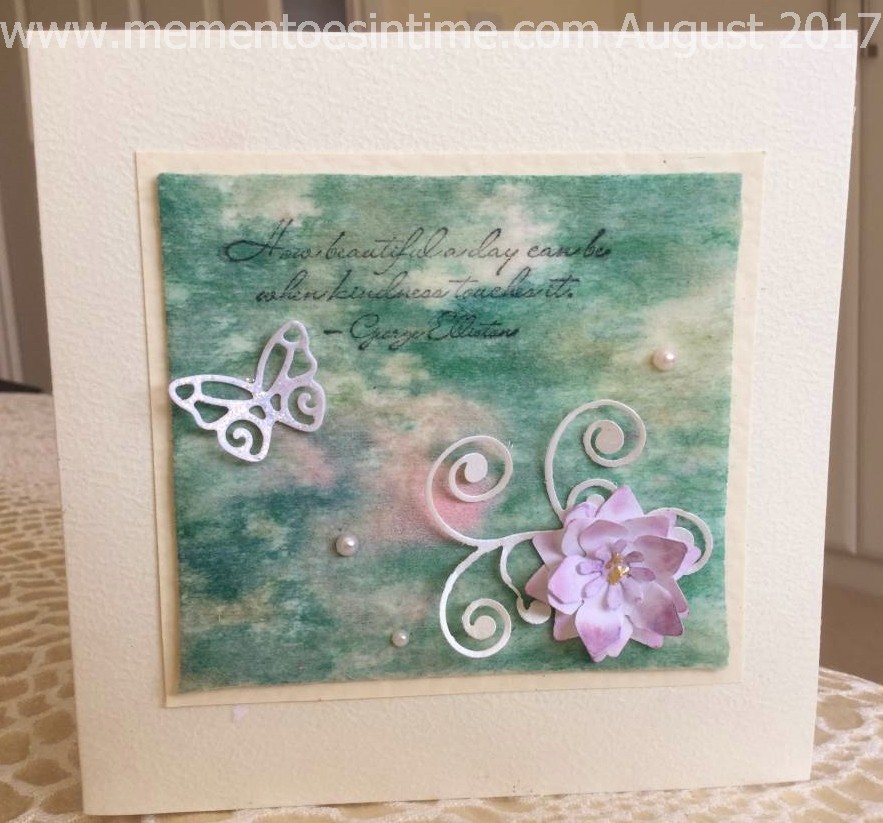 Card 2 - Birdcage
This lovely orange paper, suited a silhouette, so I decided on my trusty birdcage and bird for this mini card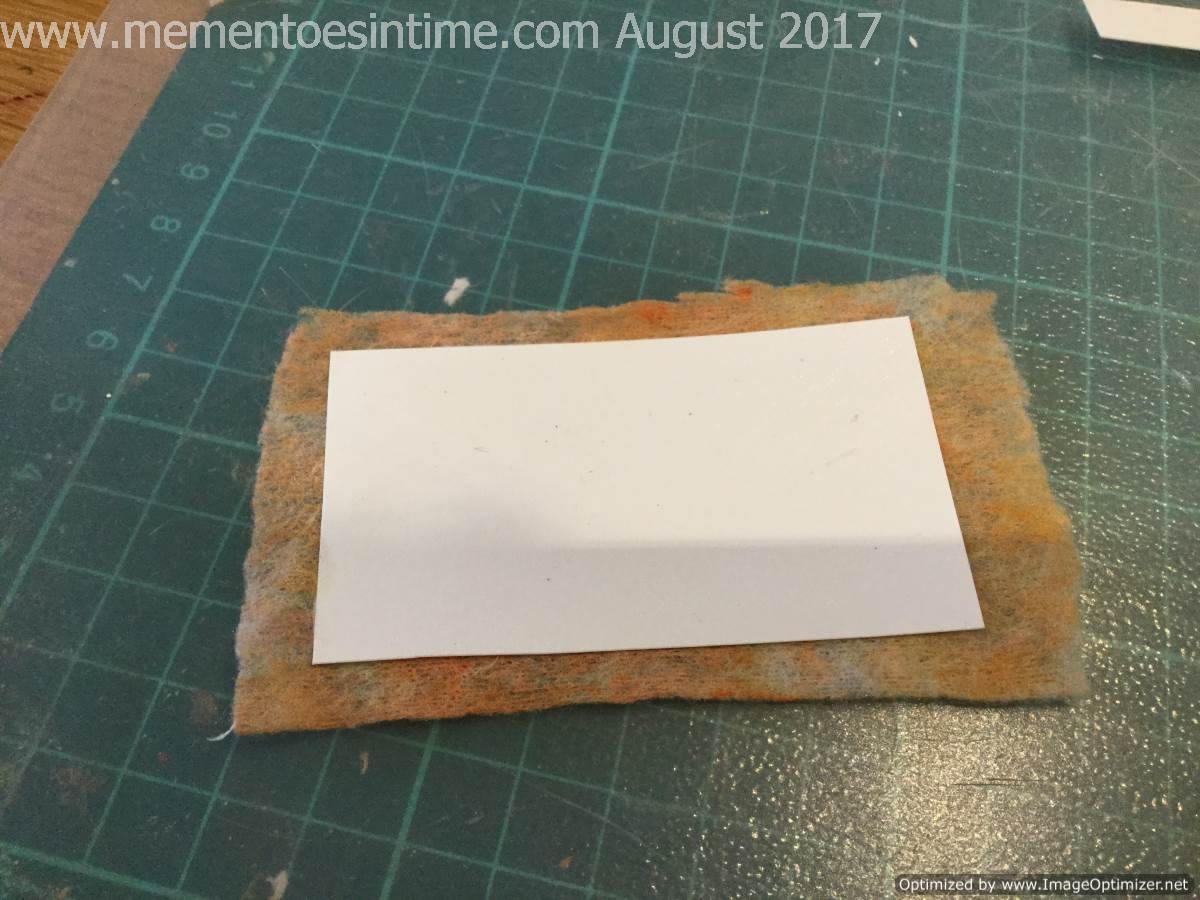 Again, for this card, I made a panel, which you can see here on the reverse. One stuck, just cut the corners so you can fold the edges over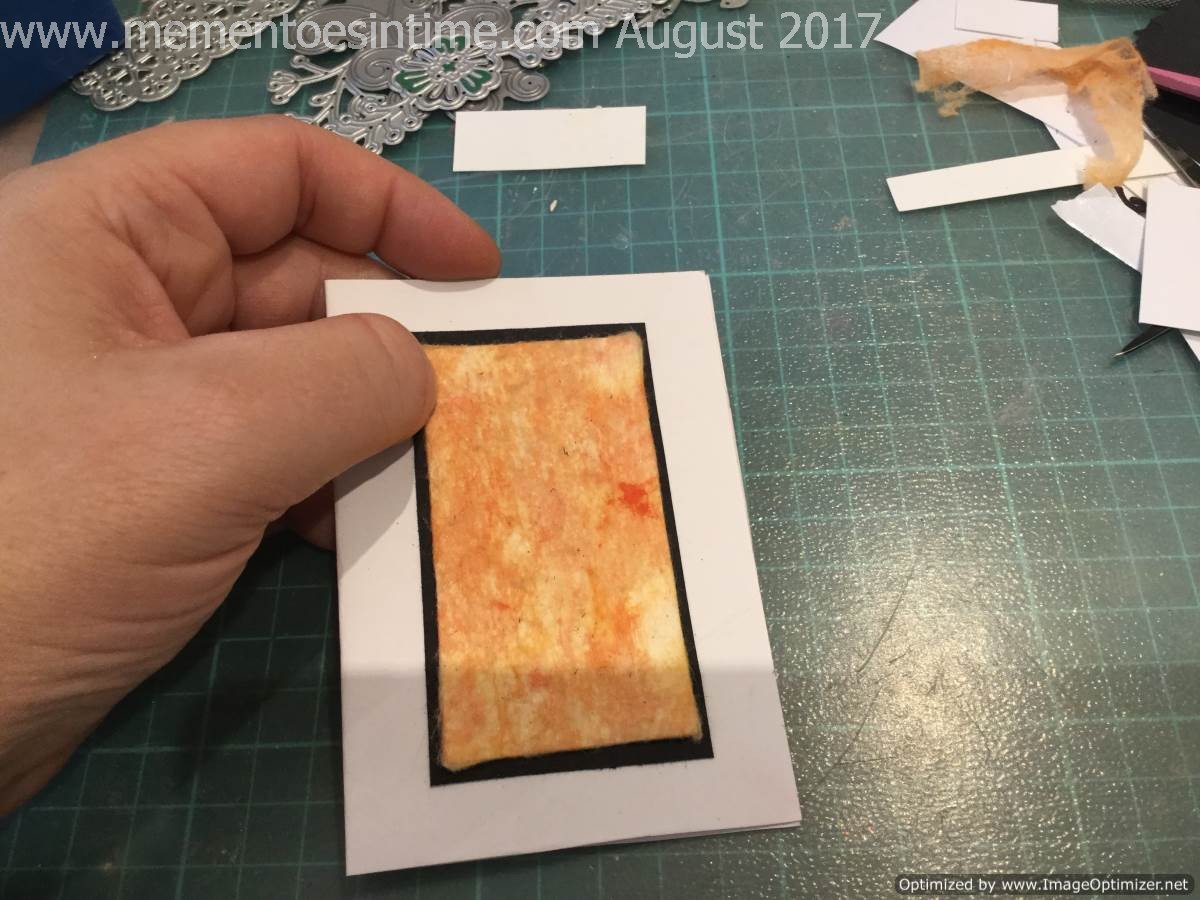 Mounting the panel on black makes a nice contrast with the orange paper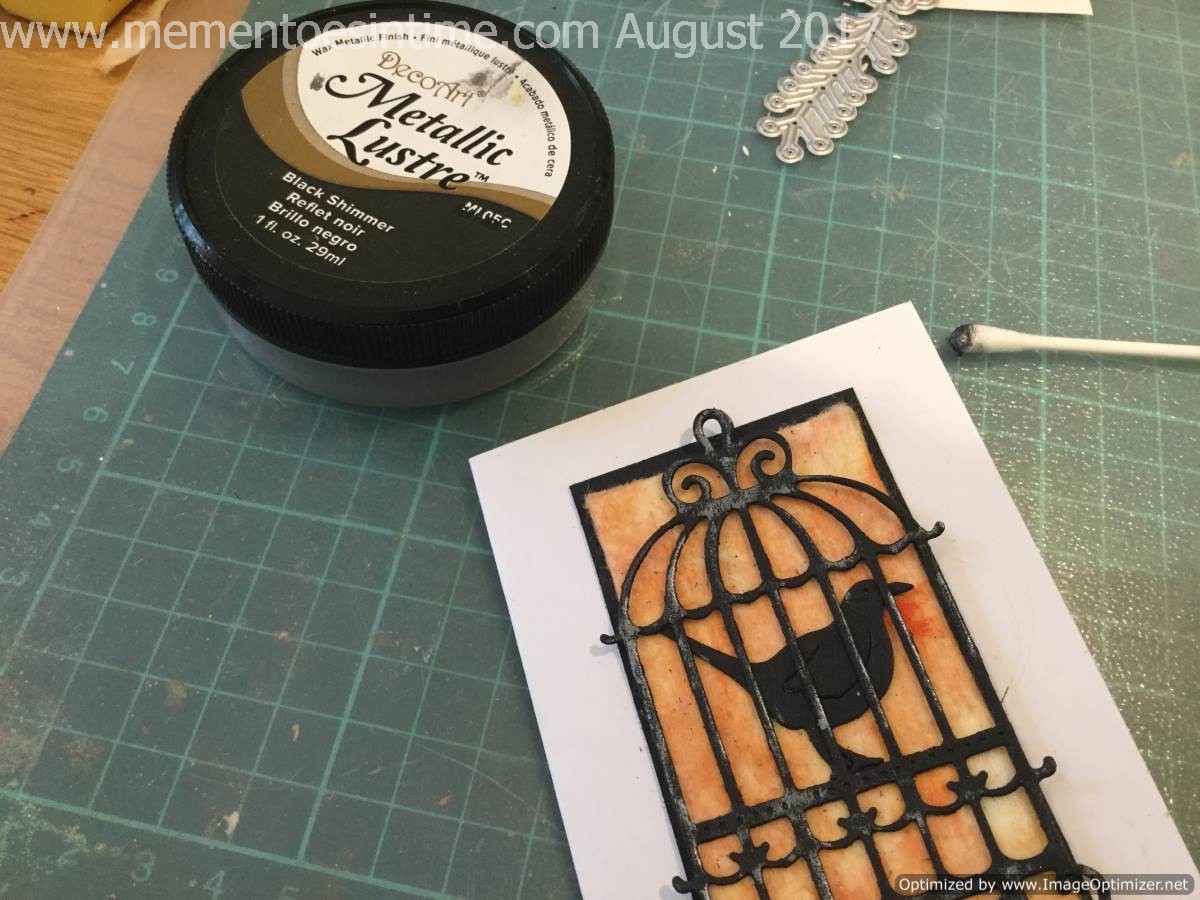 The black cage was brushed with a little Metallic Lustre Black Glimmer, to give it a more dimensional metallic effect.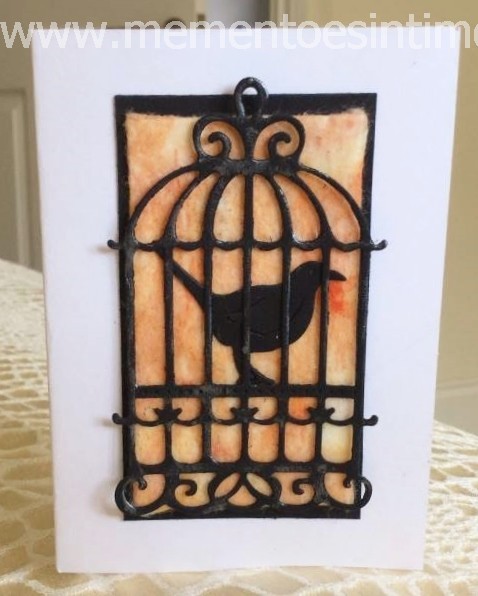 Card 3 - Mini Waterlily Card
Here I was just using up a scrap and just decided to make a smaller version of the waterlily pond with a small sentiment attached. The tiny dragonfly is simply using a Sizzix Paddle Punch (remember those?) with some silver card.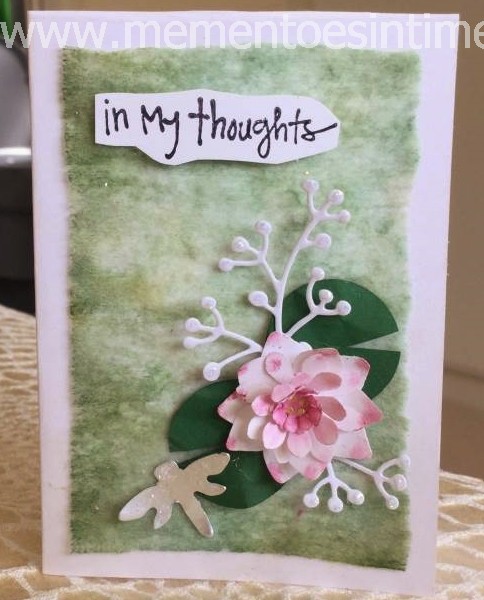 The baby wipes produce a lovely fabric style of finish which can make your card look expensive. The fact that you are just recycling something you might have thrown away, is an added bonus!