| | |
| --- | --- |
| Posted on August 31, 2017 at 11:30 PM | |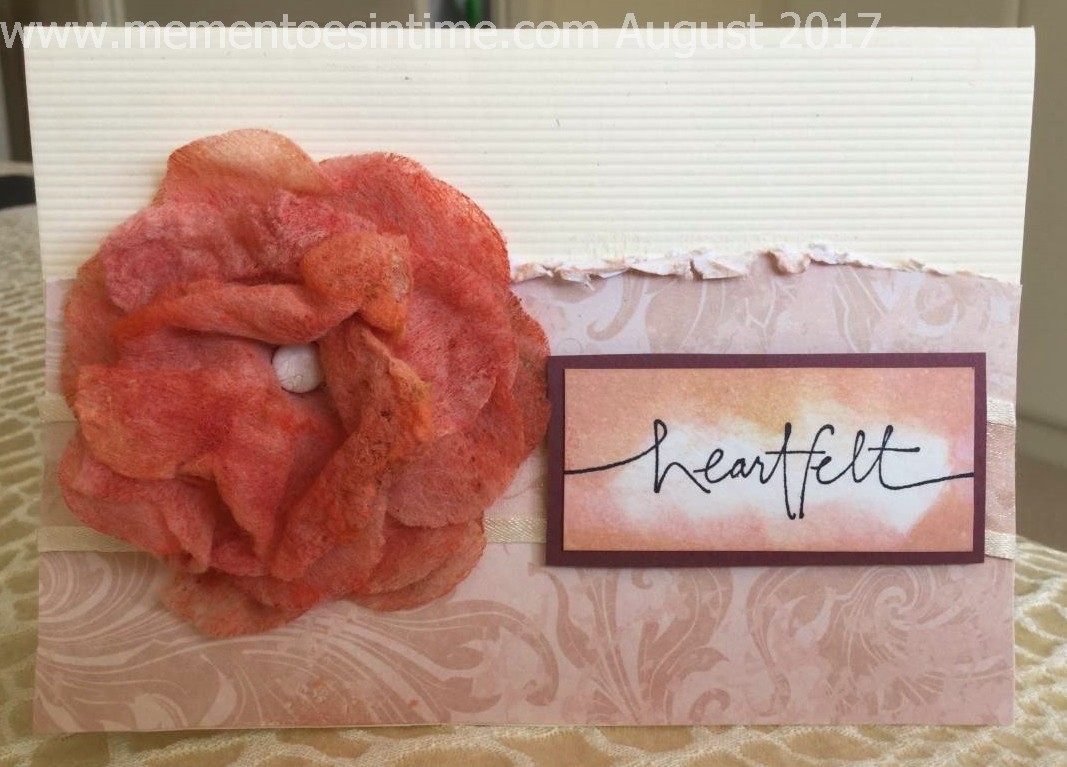 Following on from the last post, where we looked at using old baby wipes to make some beautiful card backgrounds, in this blog post, I wanted to show you another way to use up those old rags! I have seen this technique in a number of different places on the web and wanted to give it a go. If you haven't got any used wipes and want to do this project, then just cut some shapes and then colour them with some inks, by wiping them through puddles of colour on your craft mat.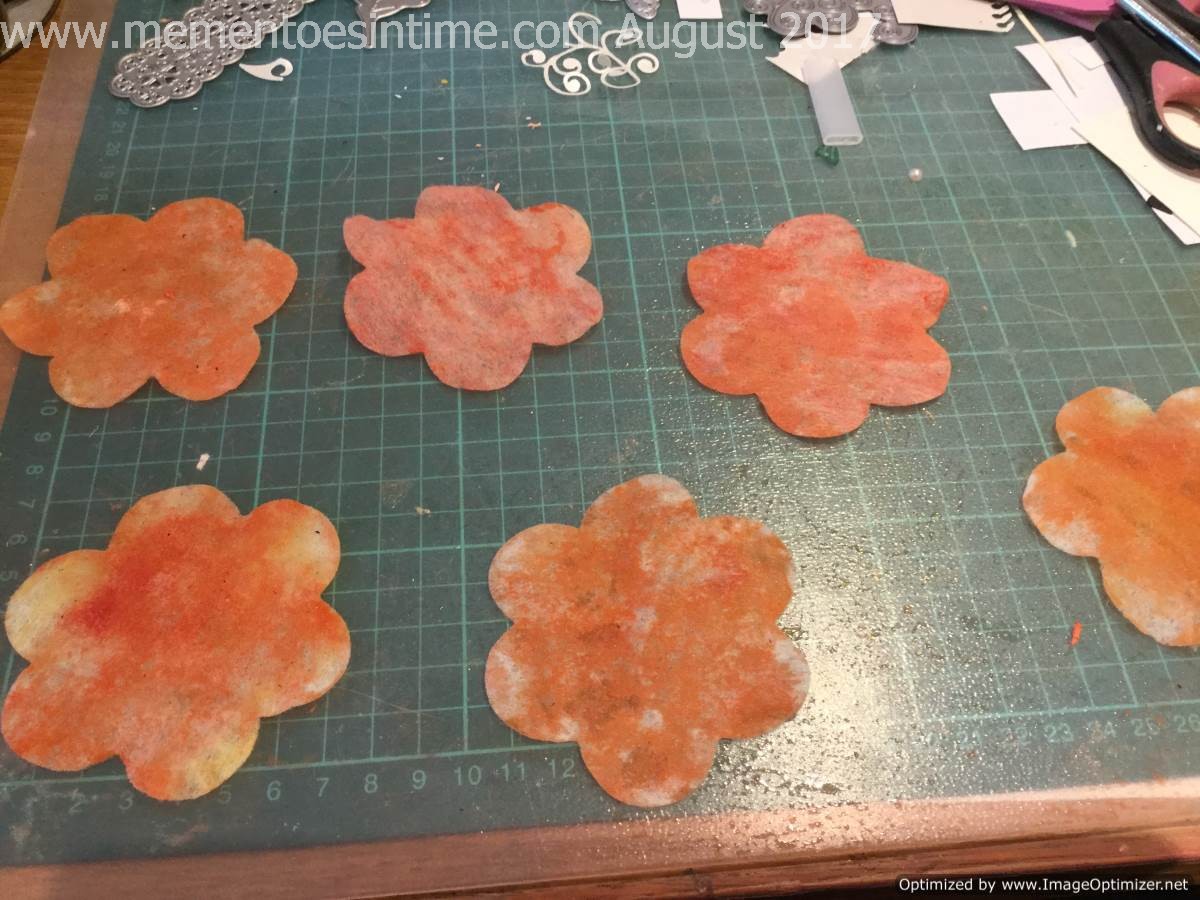 For this first flower, I have die cut five flower shapes from my old baby wipe,layerered them up, staggering the petals, then punched a hole and pushed through a brad to secure the pieces.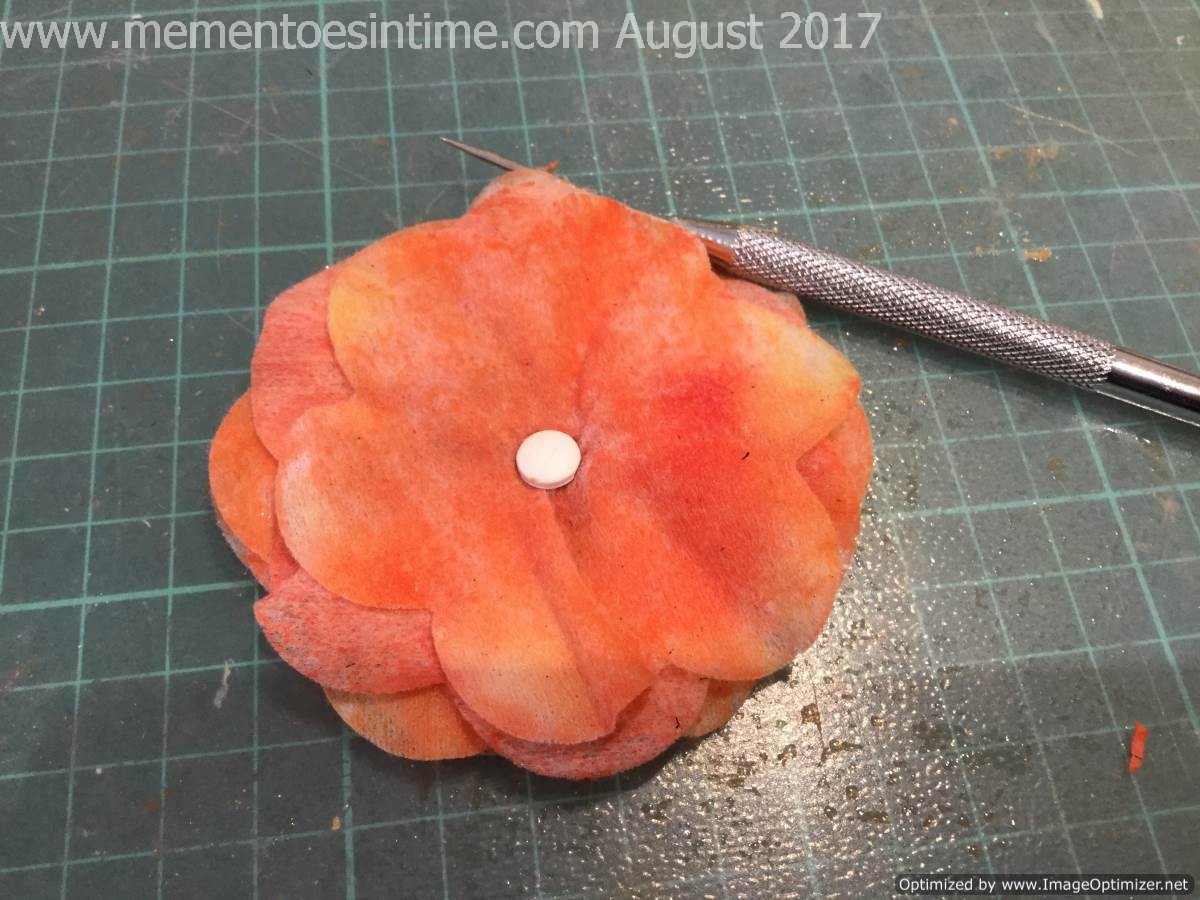 My pieces were still wet but you could dry them out if you wish and then spray them lightly before the next step.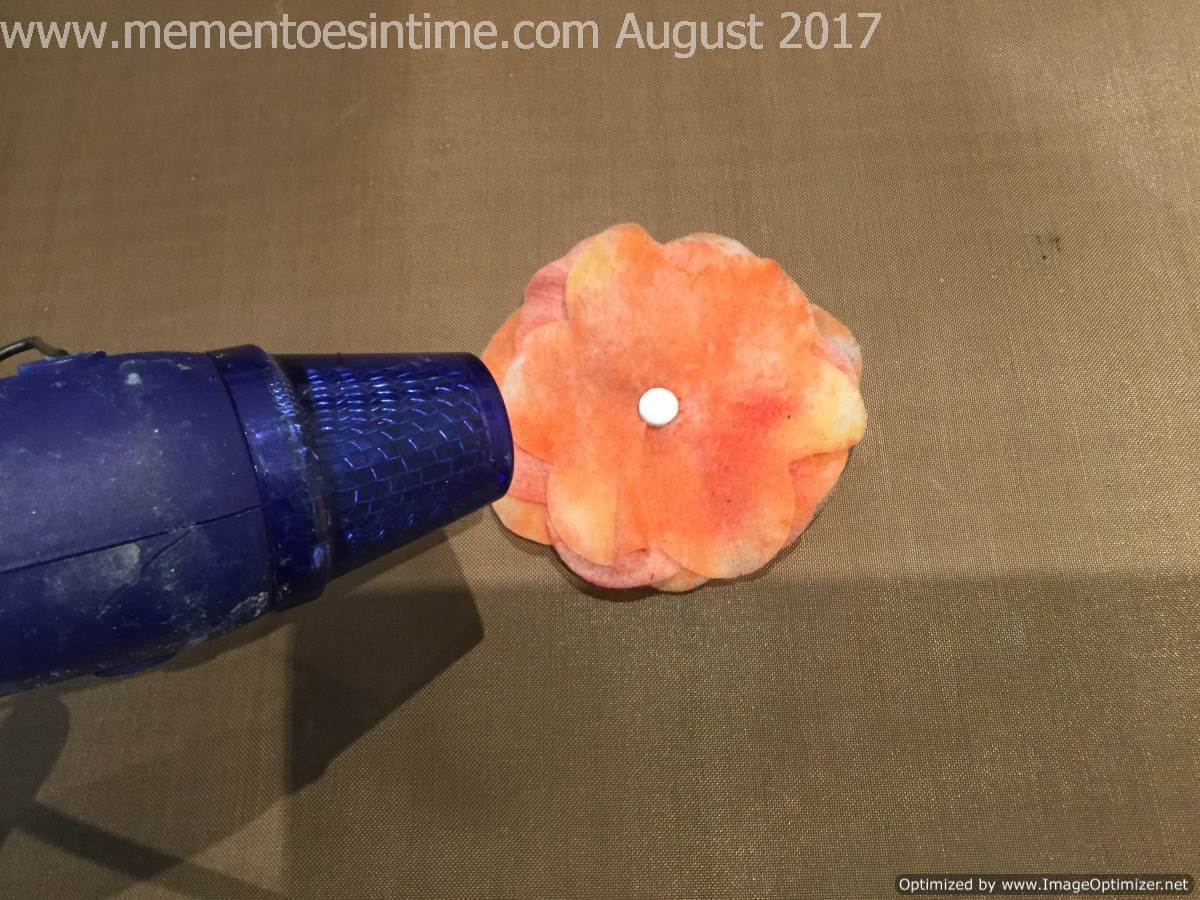 You could leave your flowers like this but to get a nice scrunched up finish, use your heat gun to heat them until they start to fold up and crinkle. This can take a while and you do tend to get some brown smoke coming off, especially if you hold the heat tool too close.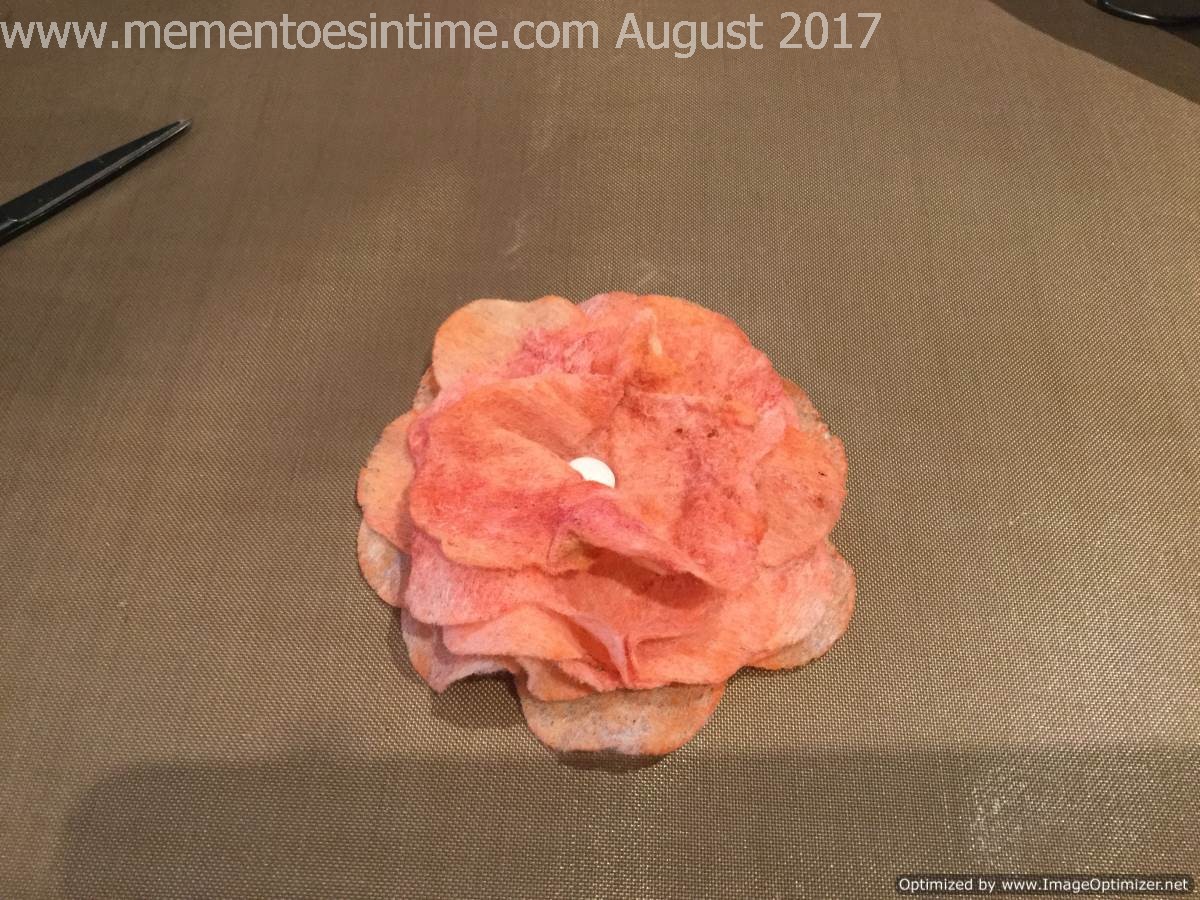 I would definitely recommend doing this with really good ventilation in your craft room, or maybe even doing it outside if you can. You don't want to be inhaling all that stuff. Once I was happy with my scrunched flower, I sprayed it with some hairspray to keep it stiff and attached it to my card.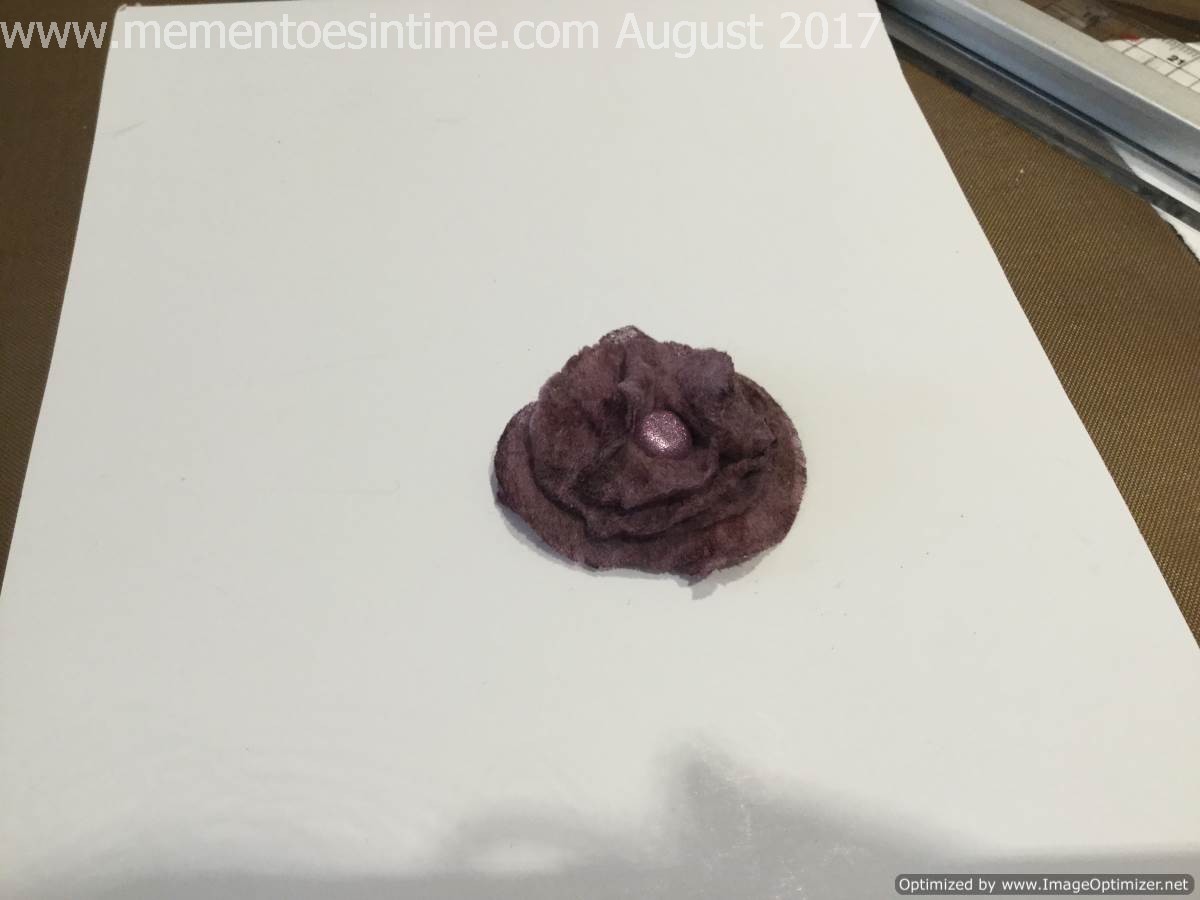 Here is another flower made with just small circles cut from the wipes. This is great if you don't have acess to a die cutter, as you can still get a nice effect with circles rather than flowers.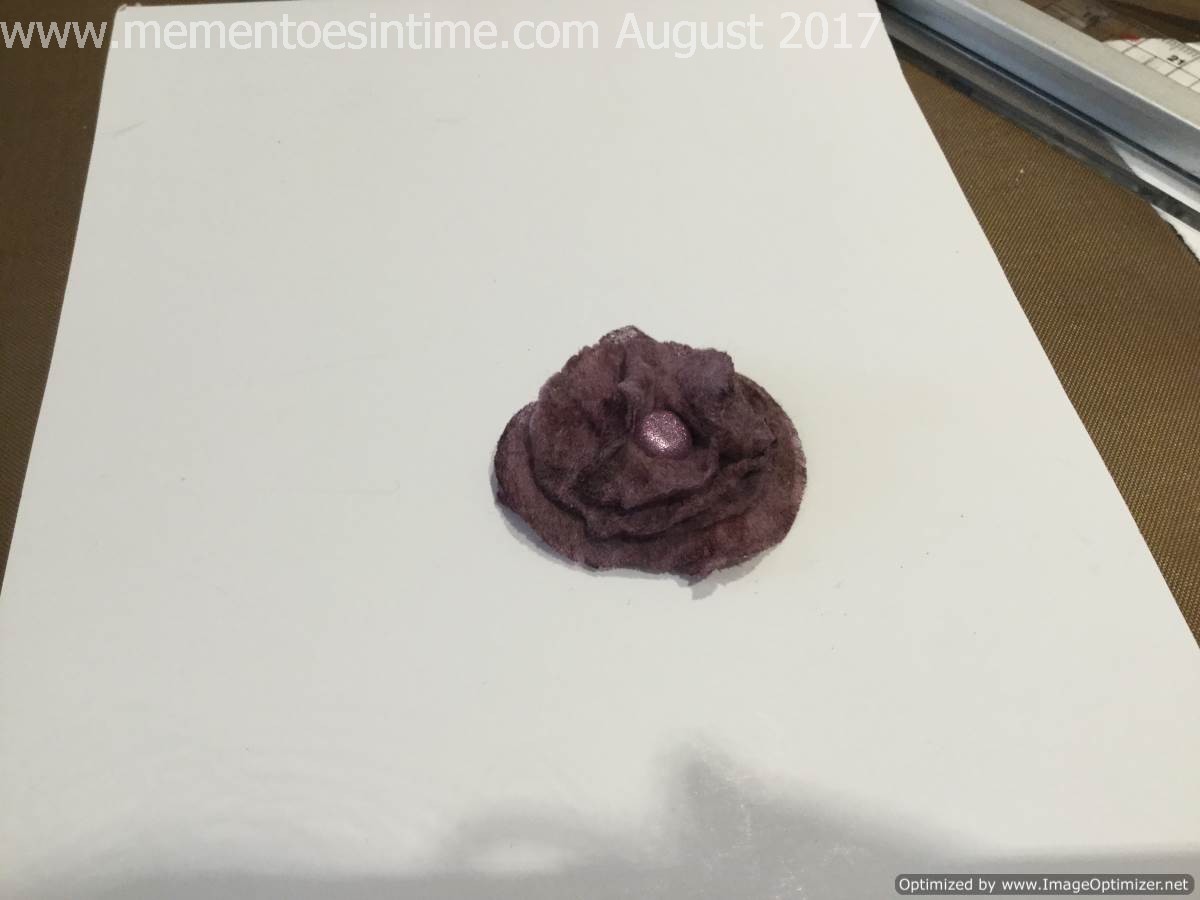 This is such a nice project to do and you get some lovely fabric feel flowers to use on your card an other projects. Make up a few and keep them in your stash ready to use!