| | |
| --- | --- |
| Posted on August 26, 2017 at 2:50 AM | |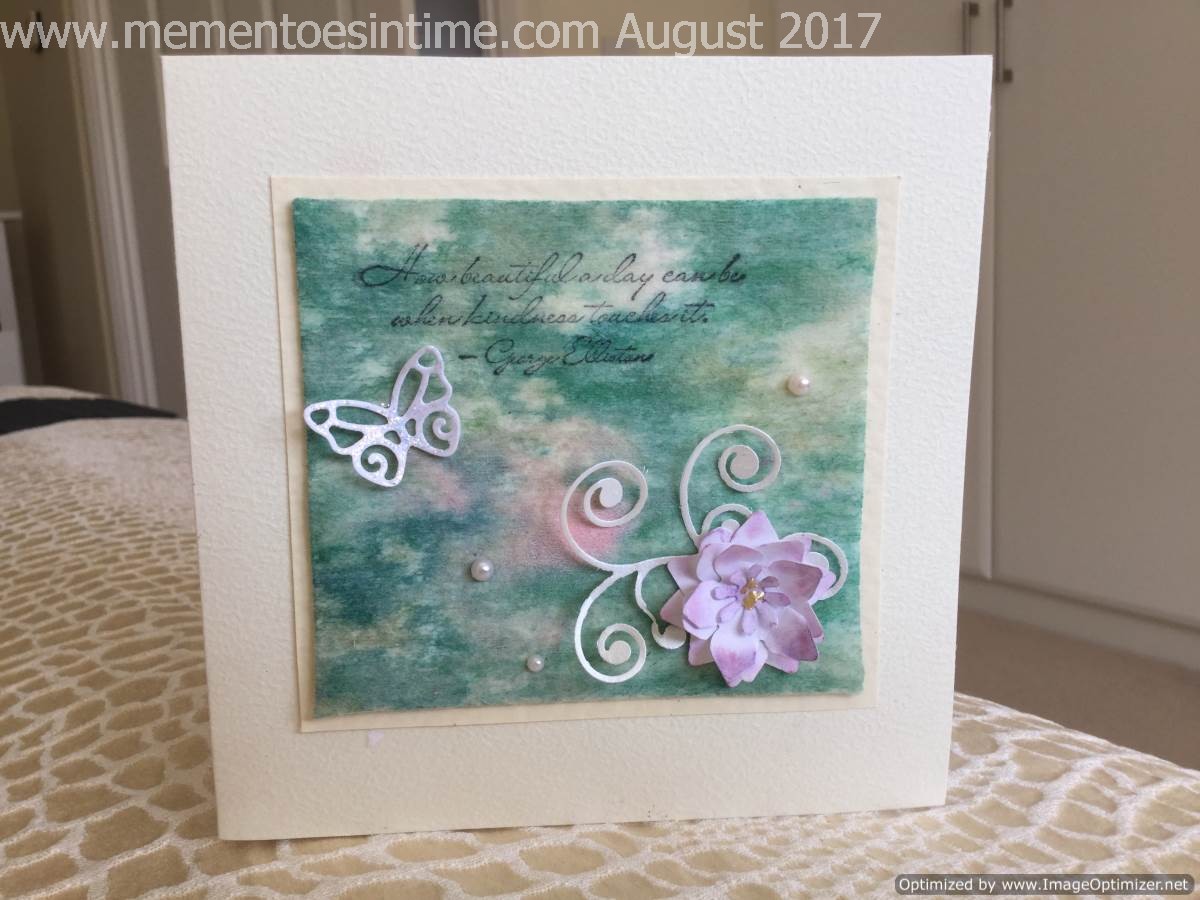 In an earlier post, we looked at using baby wipes to create some beautiful backgrounds for cards and other projects. Two of the demo cards had mini waterlilies on them, so I just wanted to do a quick post showing how they were put together. Each one was made slightly differently but the overall effect was more or less the same. What you are going for when you make paper flowers is a representation, rather than a perfect rendition. This is because most of us do not have a huge range of craft tools to produce all the shapes we could use. Sometimes we have to make do and improvise!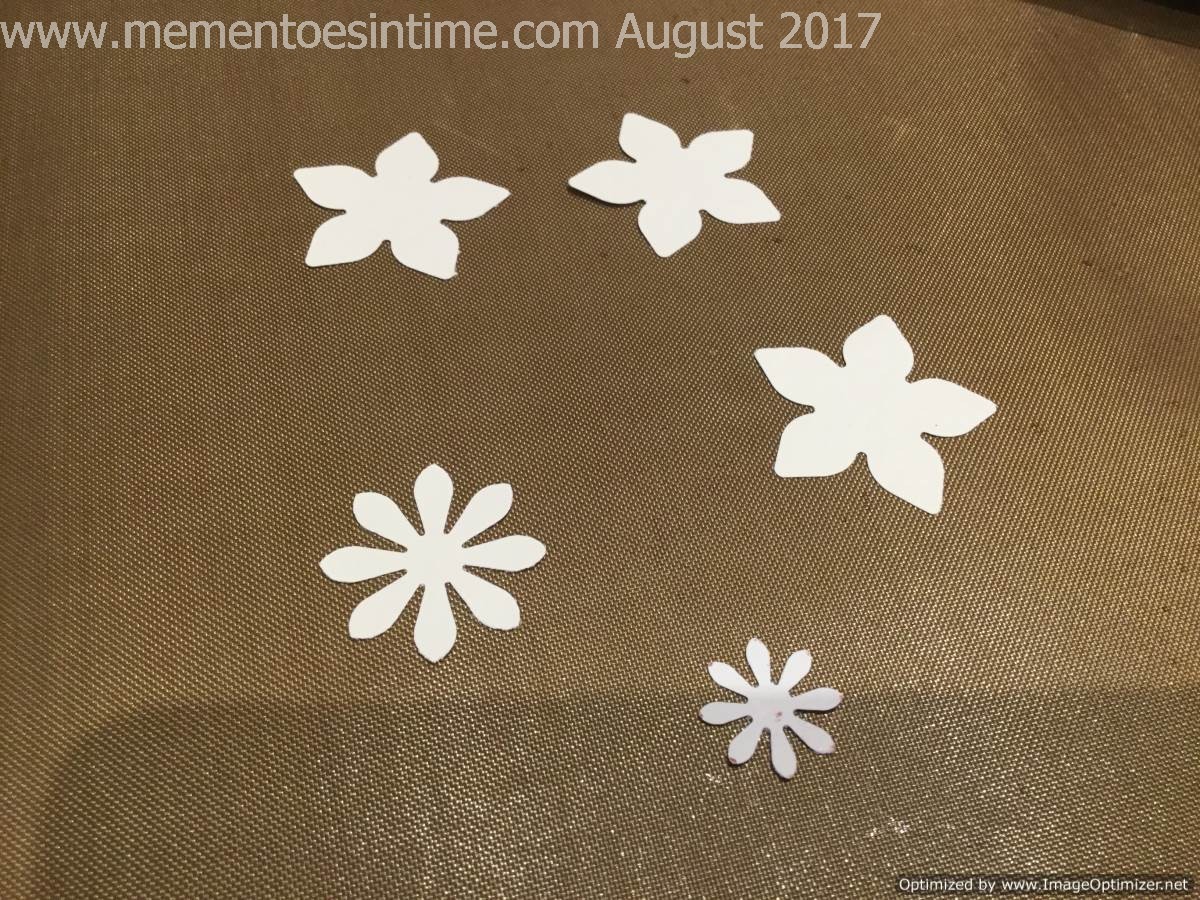 Here I have punched out a few flower shapes that I am going to use and brushed each one with some chalks.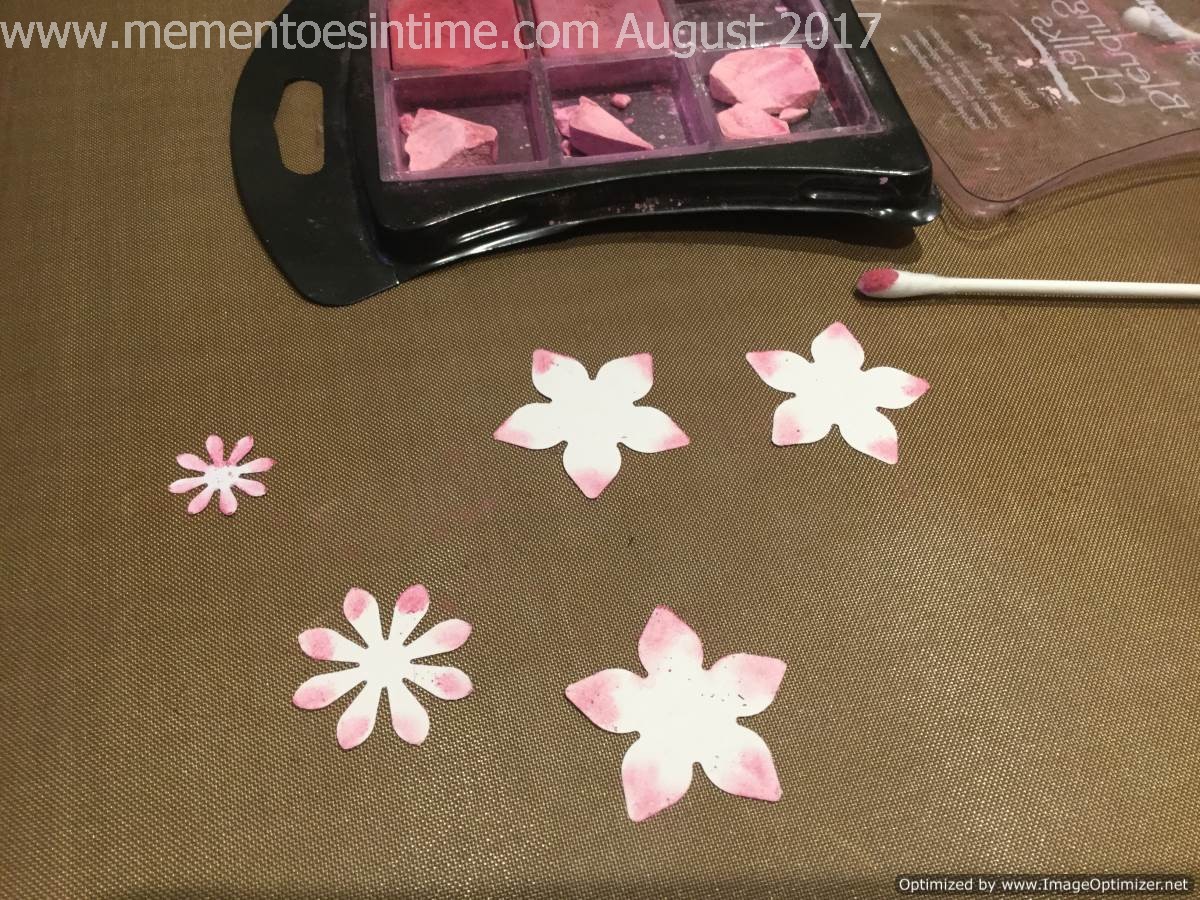 You will see that I only had one size of the main flower shape, so I had to use two daisy punches for the smaller flowers. You could also use our Flower Layering Template Number 2 to cut some flower shapes.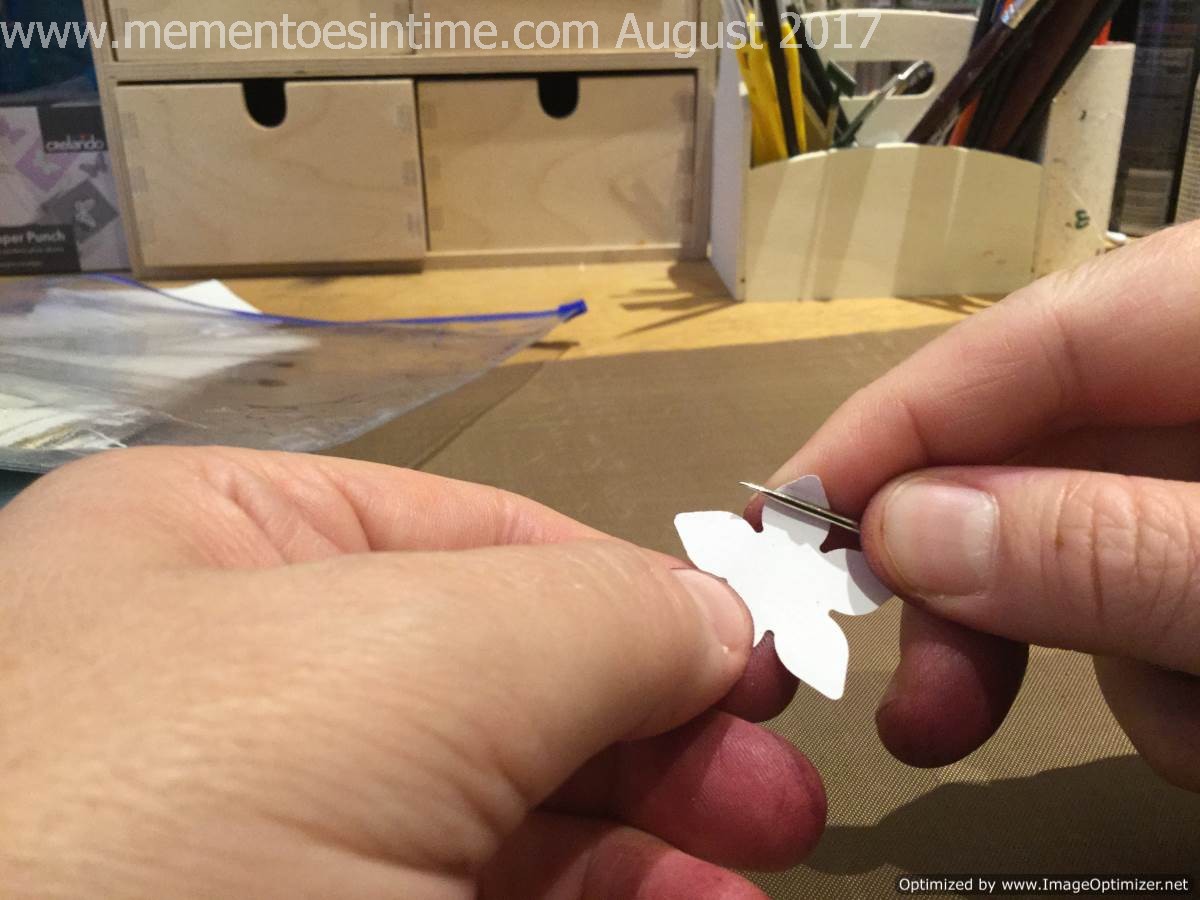 Next to add some dimension as we layer them up, I used a piecing tool, (you could use an embossing tool or even one blade of a pair of scissors) to just pull along the petal and flicking it up to make it curl slightly. When layered, you will get a much more realistic flower if you shape the petals a bit. So I went ahead and layered them up to create the rendition of a waterlily.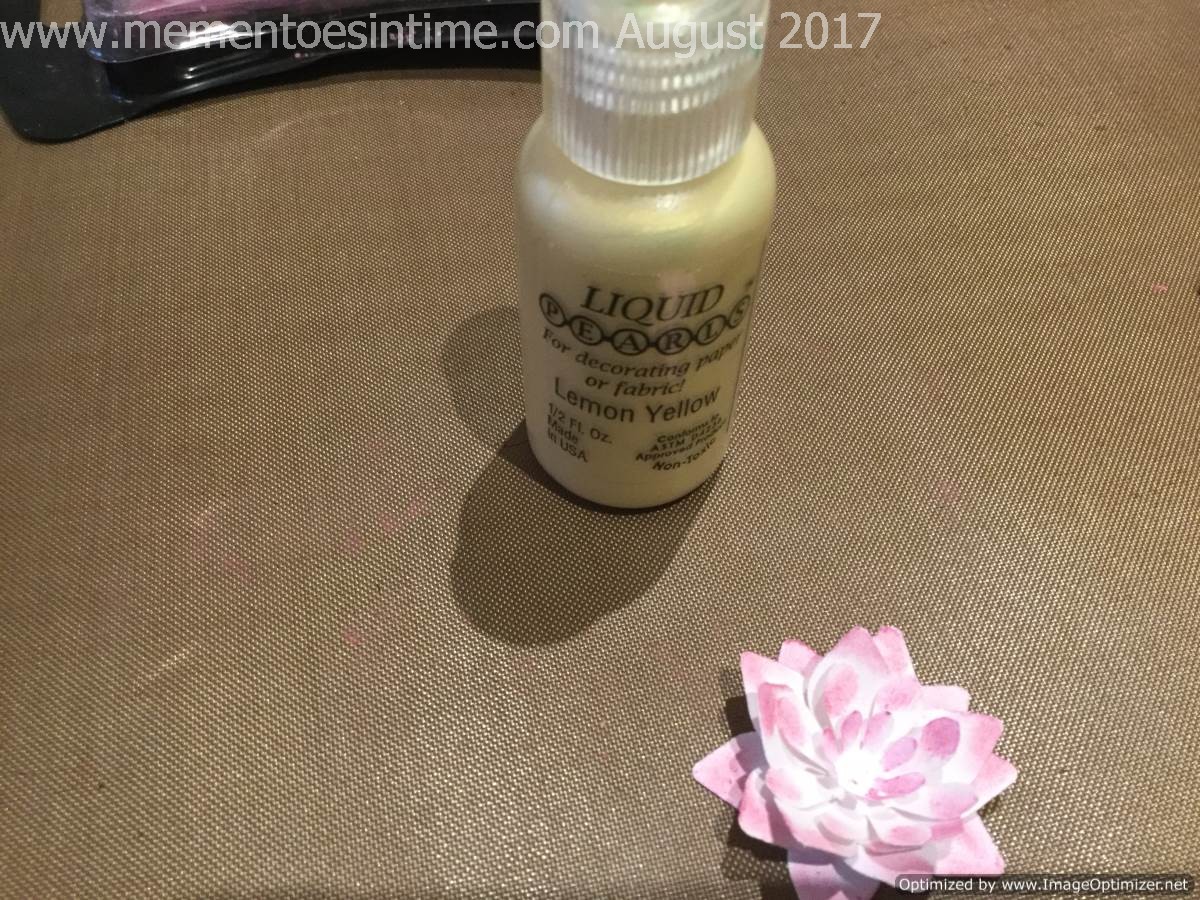 I have added a few dots of liquid pearls in lemon to the centre for the stamens and a couple of handcut waterlilies to finish the notelet we featured on a previous post.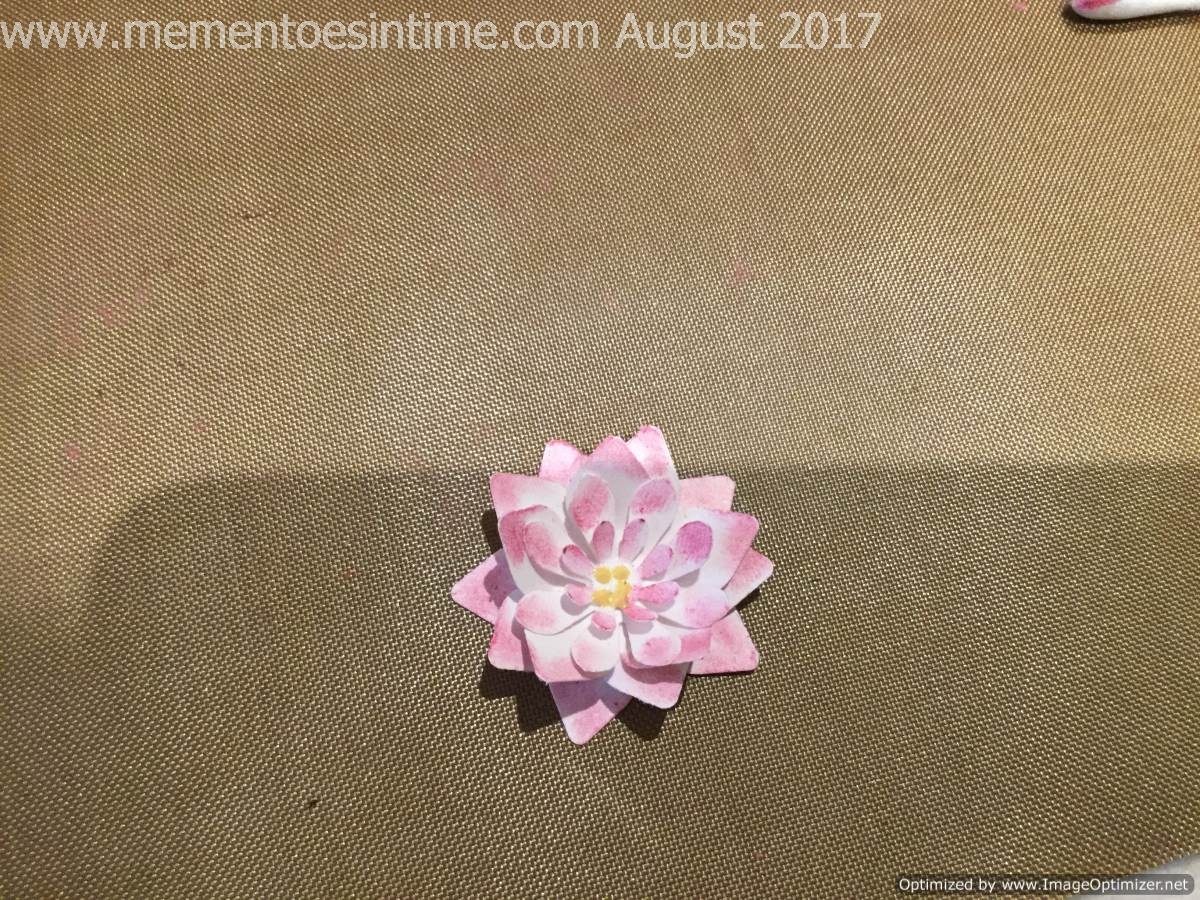 I hope you have enjoyed this blog post. Please do leave a comment below or you can comment me using the Contact Form on the sidebard if you have any questions.