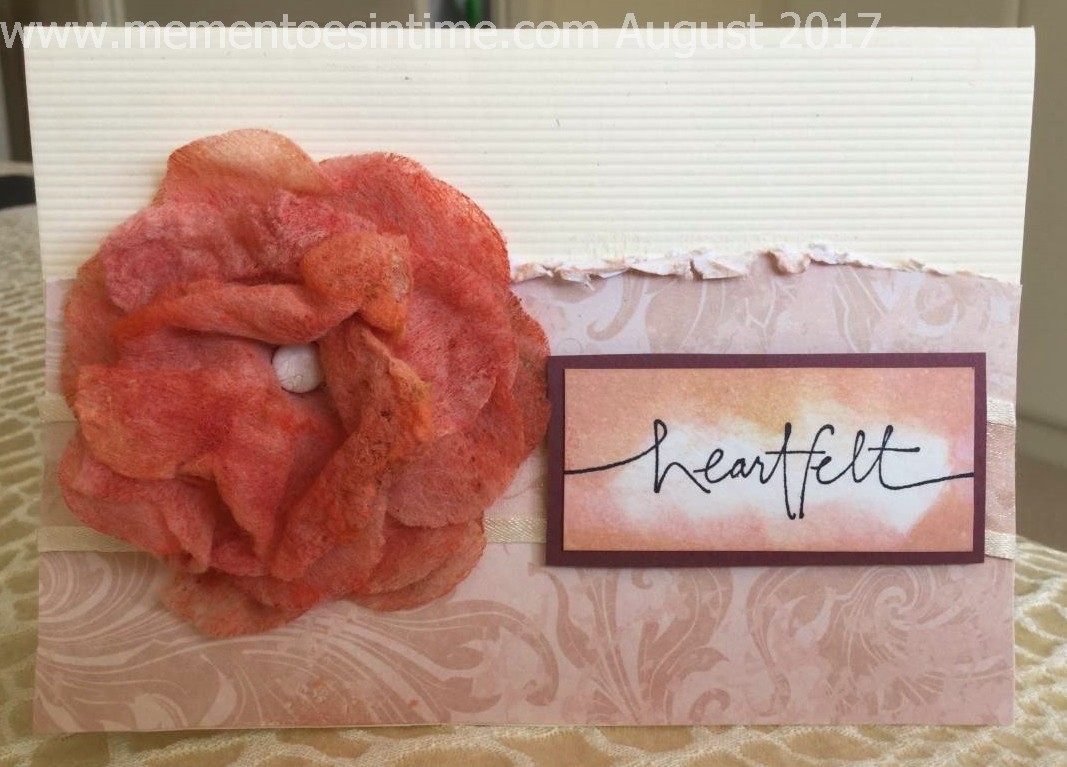 Using torn paper edges on your cards instantly creates interest. This is of course an old technique and can really make an ordinary design look really special and far less processed. The torn effect creates the illusion of an aged paper and breaks up the design elements on your creative layout. You can use them to add a border between two types of paper or card as shown in the demo above or in so many different ways on scrapbook layouts and cards.
If you are not good at getting a straight edge with your scissors, then this technique can be very useful as by its very nature it doesn't have to be straight and in fact you are looking for a wonky edge to give the piece character. You can create your edge manually or using some tools as we will see.

This is a quick post just looking at some of the ways to get an edge that isn't just a plain, straight one. So if you always stick to straight edges, maybe this is time to step off the straight and narrow and try some tearing!

Simple hand tearing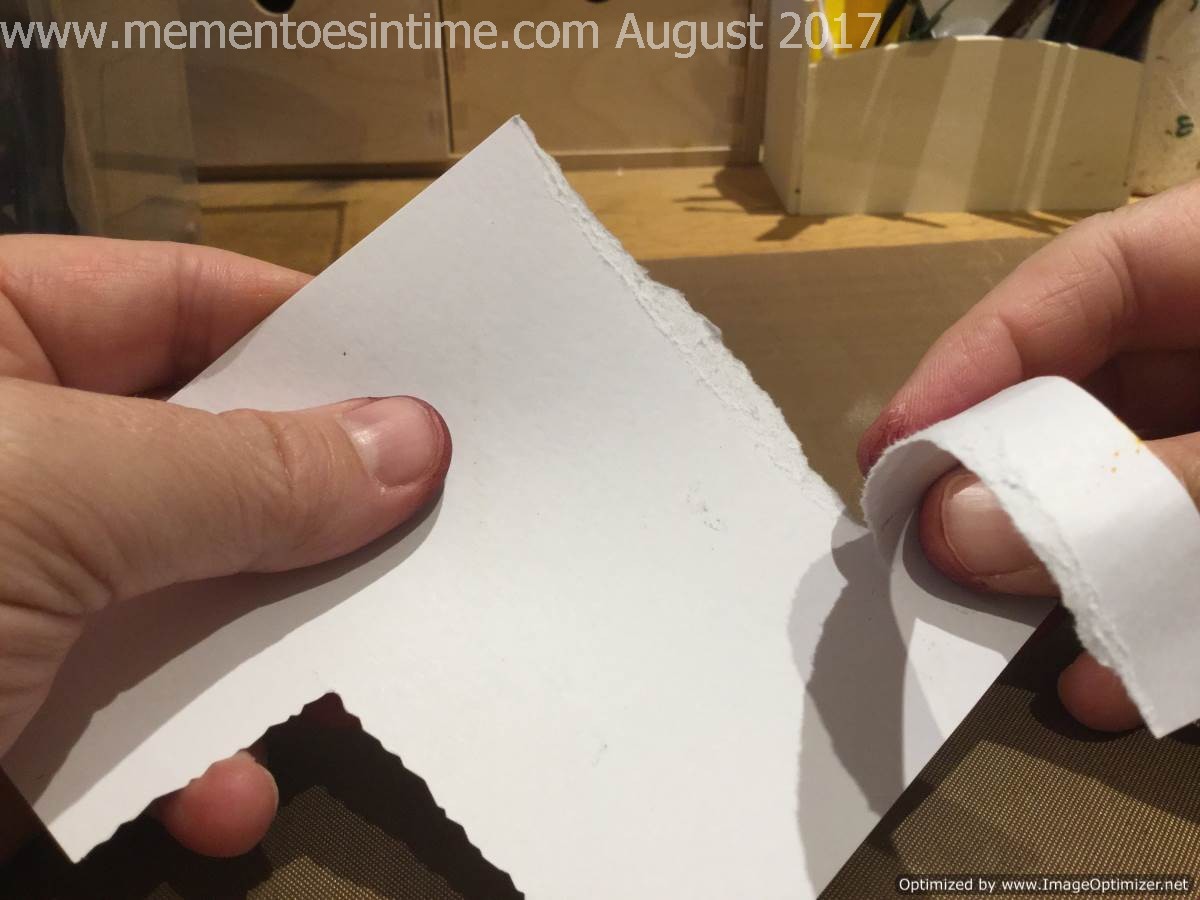 As it sounds, this is just using your hands to tear the paper. You can get lovely effects with this, as the paper tears unevenly and exposes the layers of the paper. You can then brush the edges with chalks or distress inks to add depth and interest. In this example, I am going with the grain of the paper. All papers will have a natural grain, where the fibres are lying in a certain direction, usually when you are tearing horizontally. If you go with the grain, the tear will be easy and pretty straight and is definitely my preferred way to tear.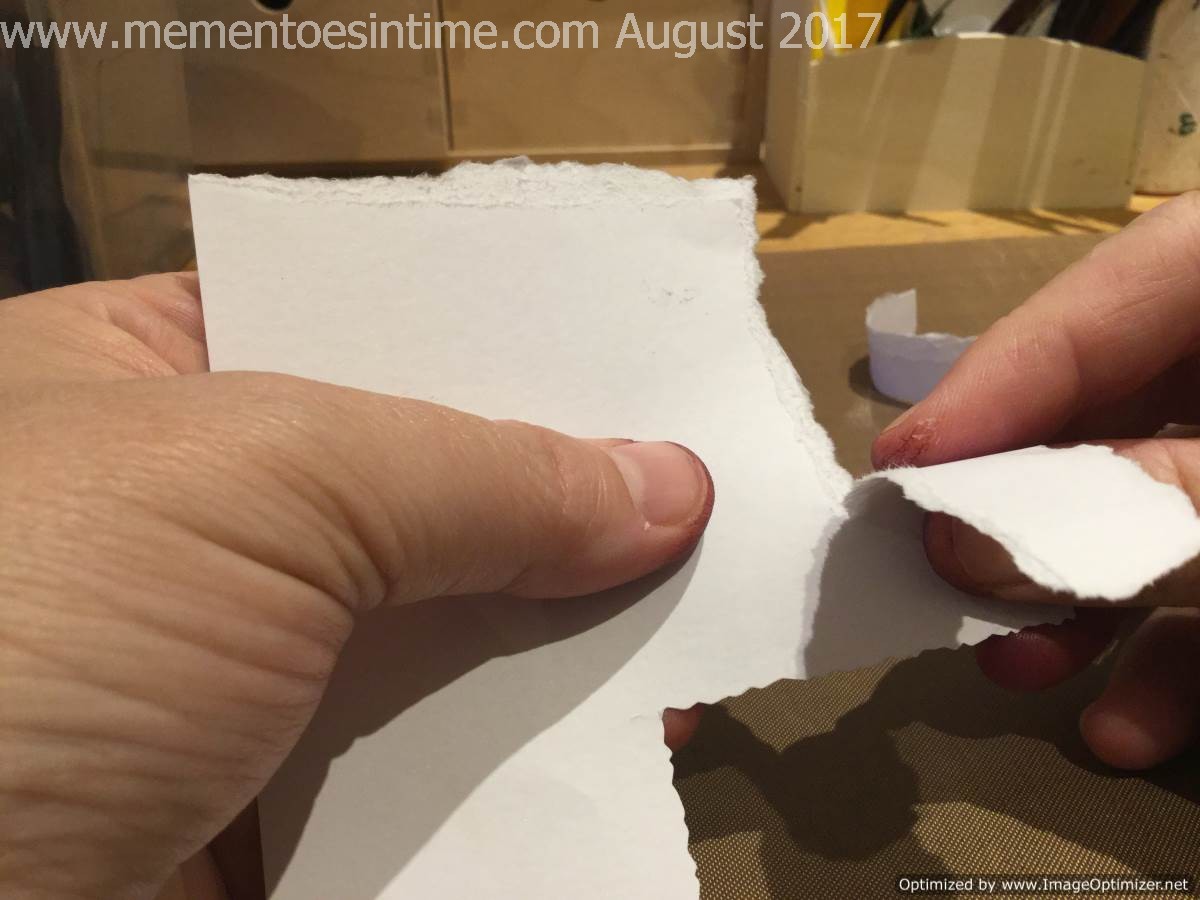 Tearing downwards, I am tearing against the grain and it more difficult to control the tear and get a straight edge. You will need to move more slowly and carefully and it can't be avoided if you are tearing a square. At some point, you will be working against the grain. You will get a much more rough and unfinished look with a tear against the grain which can look nice on your project.
Tearing against a ruler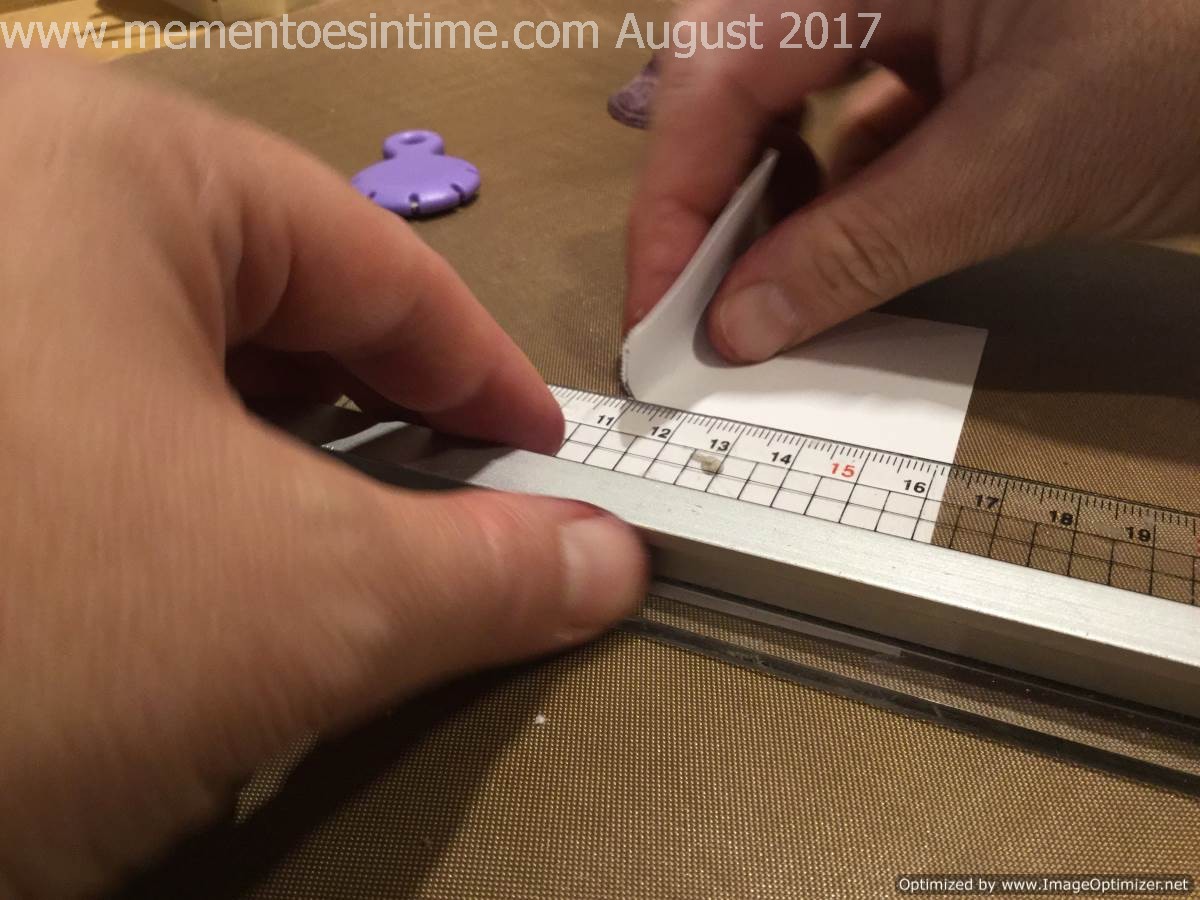 If you can control the tear you will get a much straighter edge by pulling the paper against the side of the ruler. The edge will not expose the paper layers as it does with manual tearing and you will finish up with a neater but still torn edge. Depending on your project, this can be quite useful.
Apart from the simple straight edge ruler I am using here, there are all kinds of special tearing rulers/edgers you can buy, that allow you to tear against different edges and create different effects, so if you are going to be using this technique often, these might be worth investing in.

Using shapes to tear around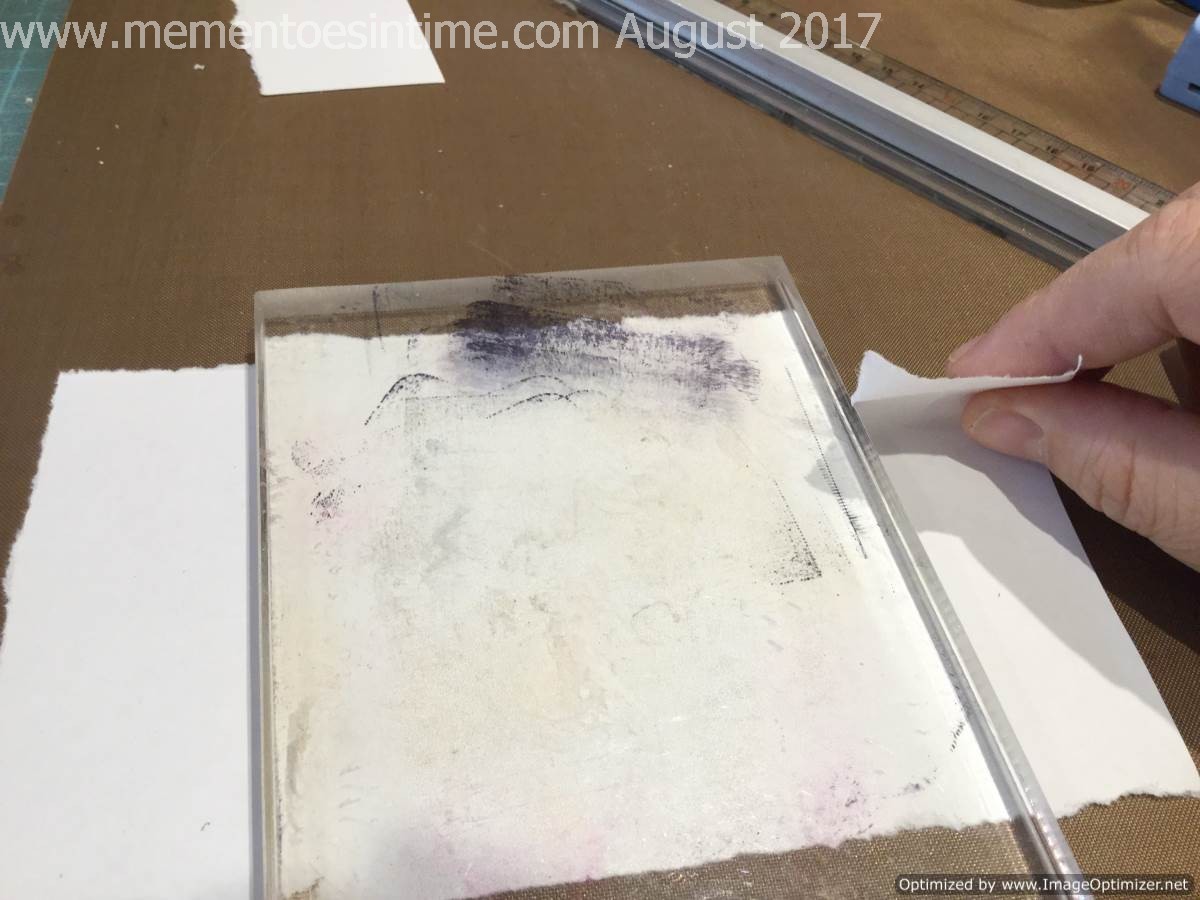 You can use different shapes to tear around, which can be useful if you are wanting to create a particular design for your card. This is similar to using a ruler but you can tear different shapes. Here I am using an acrylic square block to tear around.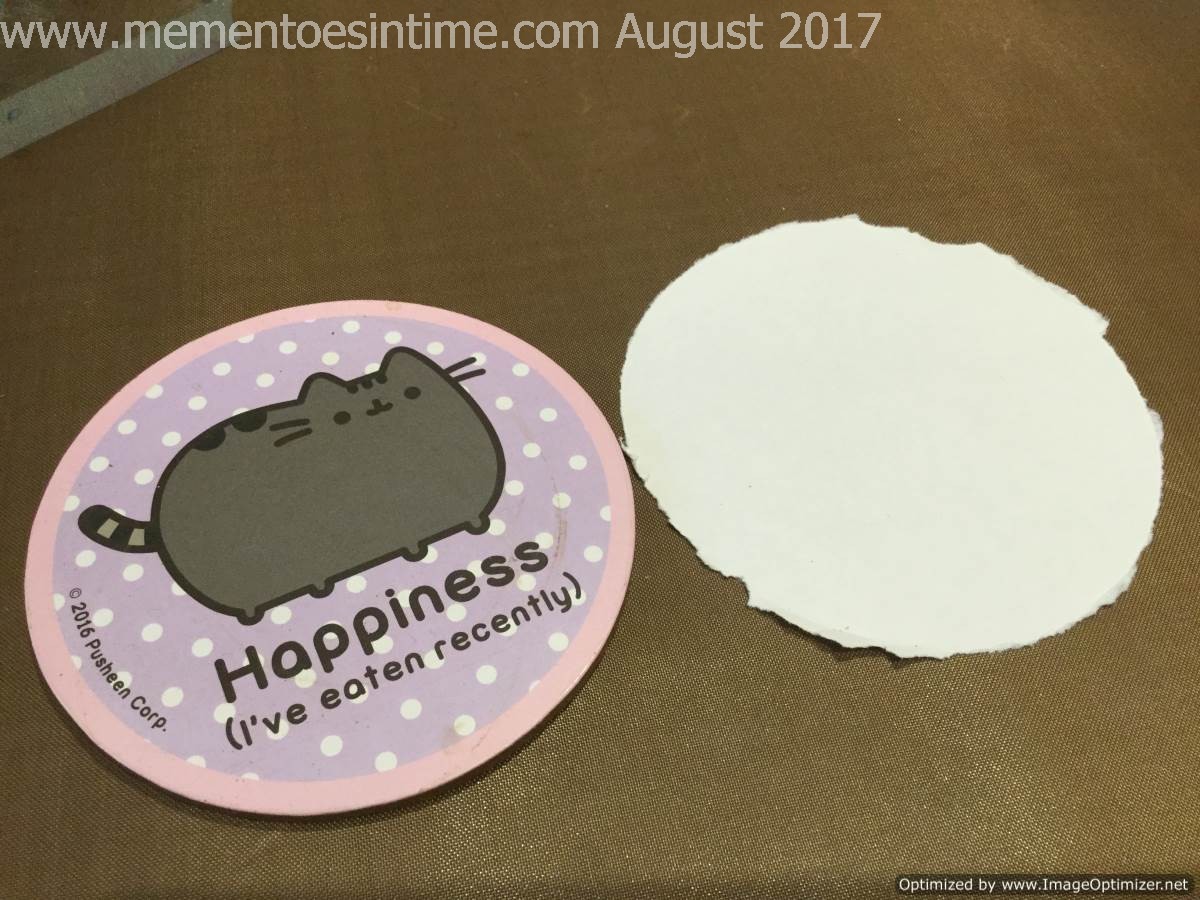 And here, I have used a round coaster.
You will still encounter problems going against the grain but slowing down and being careful should help to overcome this to some extent.
Using Scissors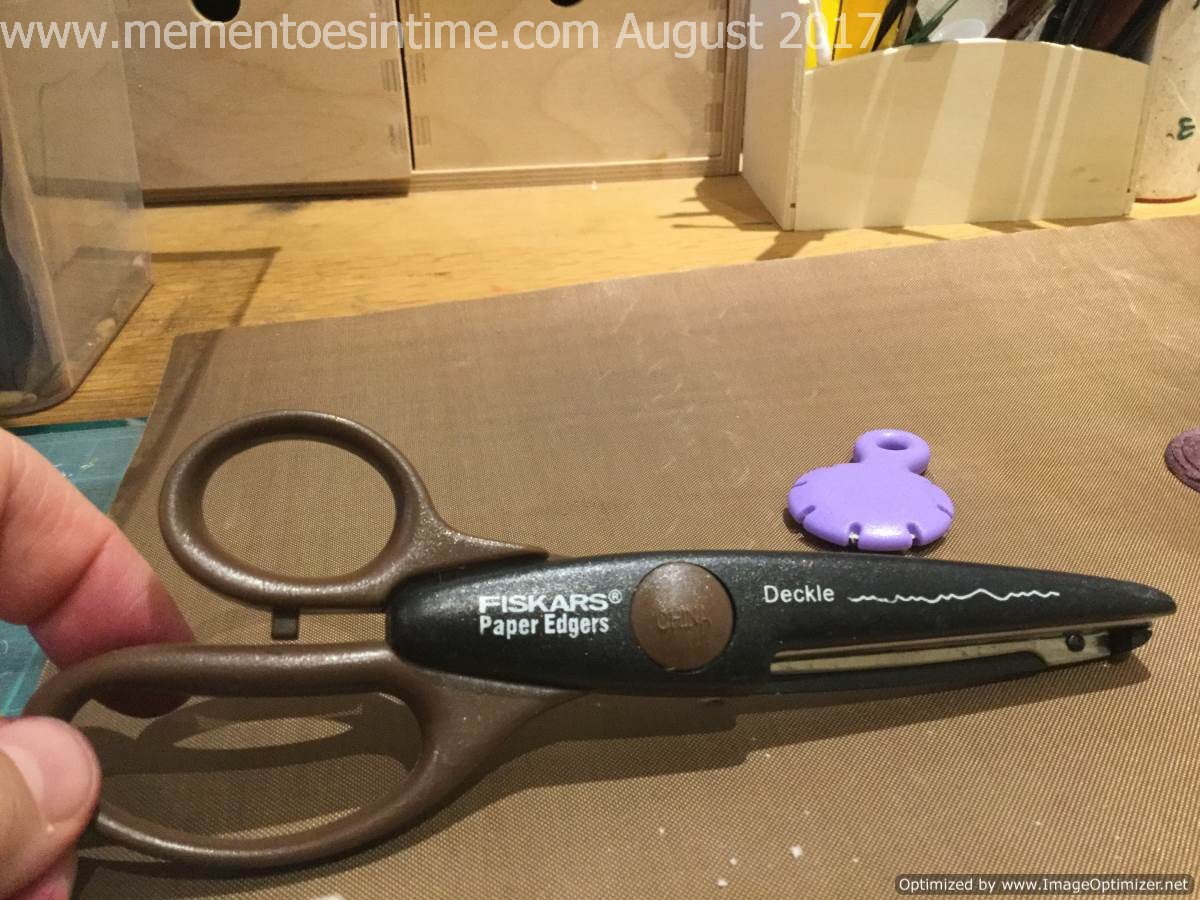 If you don't like the idea of tearing, you can try using scissors. You can get decorative scissors that will cut hundreds of different edges, from scallop to deckle and everything in between. I like scissors because you can effectively aim for a straight edge, which is easy to do by eye but the finish will be more interesting. My favourite decorative scissors, apart from my Scallop pair have to be the Deckle Edge. This pair by Fiskars gives a nice varying edge but there are loads that you can buy. The downside is that you won't get the fully natural finish that you get with tearing, as of course you are repeating the pattern each time you cut.
Using a distressing tool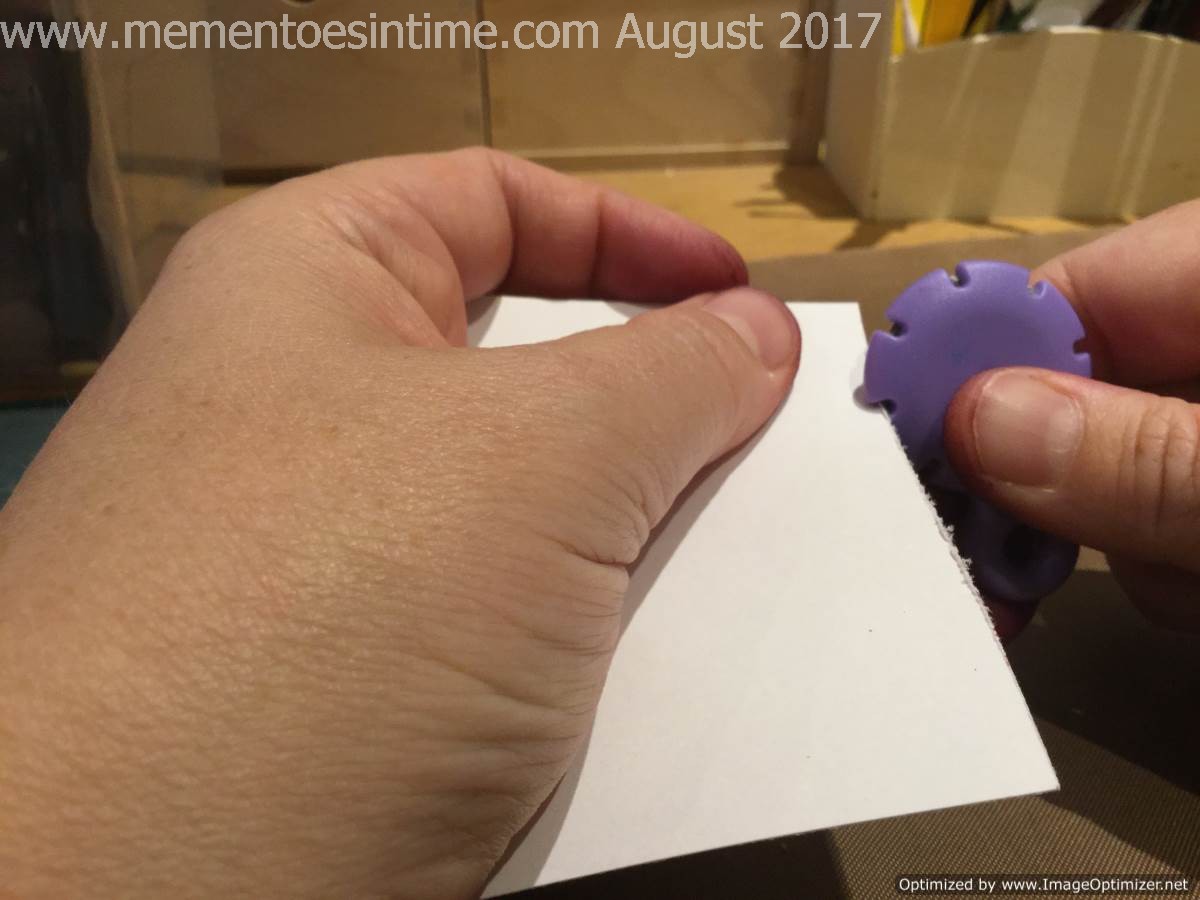 You can buy these little tools pretty cheaply and they are simple to use. There are lots of different varieties on the market. Just pull or drag the cutting or tearing edge of the tool down the side of your paper to create a torn or distressed look. You can do it lightly or go over it more to create more of a distress look. The benefit of these is that you can work directly on any straight edge that you have and can control the effect to give the effect of wear to your paper edge, without it being too torn, or risk ruining your project by over tearing.
Use an Electric Distressing Tool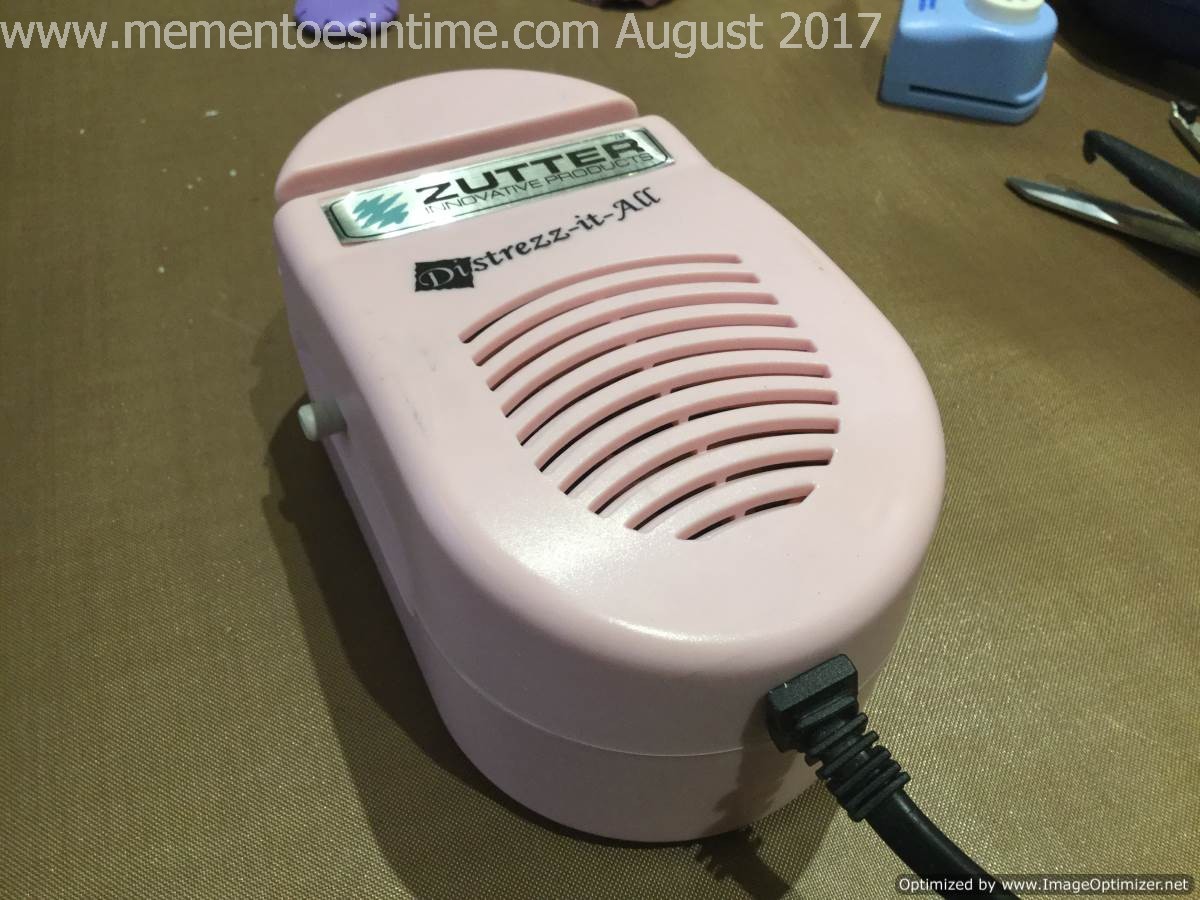 I got this cool little gadget recently but although it is now a discontinued item, you can still get them second hand on Ebay and there are other brands out there that do a similar thing. You can feed card, paper, board and heaps of other things in this, which makes it super useful.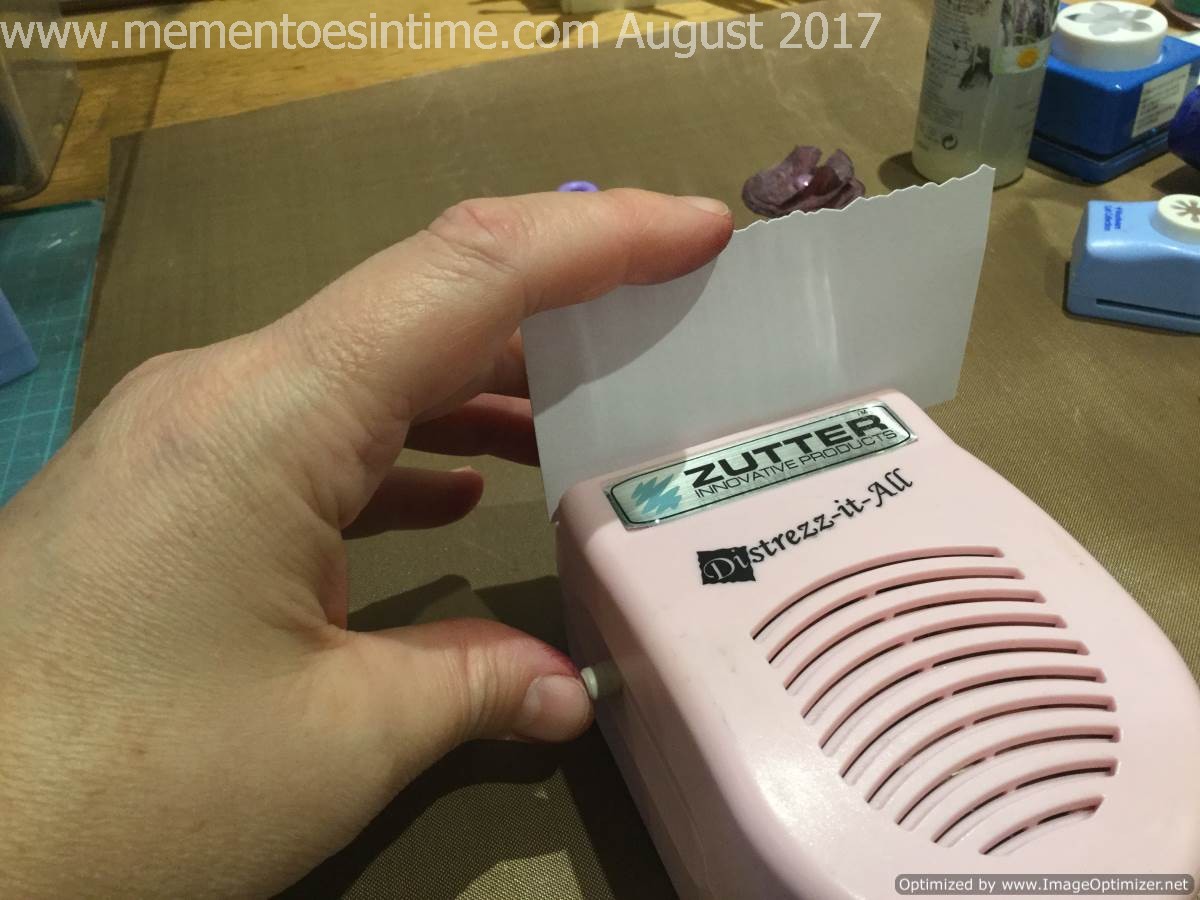 Basically, you feed the card through from right to left or vice versa to get a lightly distressed edge or a more obviously distressed edge. Super easy and super quick. I love it!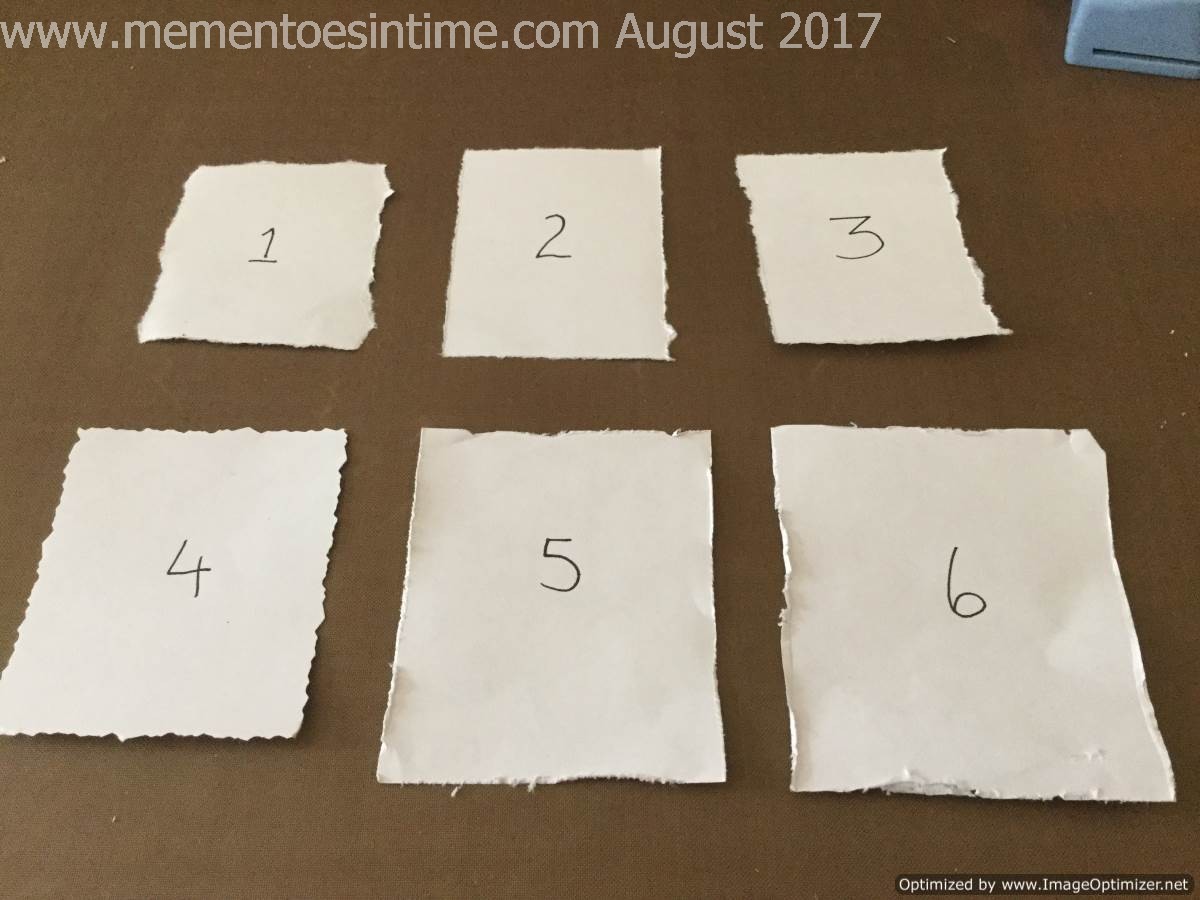 Here is a comparison with a simple rectangle of the six ways we have looked at to get a torn/distressed edge to your paper.
Manual Tearing
Using a Ruler
Using a Shape
Decorative Scissors
Distress Tool
Electric Distress Tool

So, that is about it for this quick round up of different ways to get a torn or distressed edge to your papers. There are of course others! Why not give them a go if you haven't already and add a comment below if you have any others.
Important Stuff
Please ask if you wish to use our content - words, photos or designs. You can contact us here and we usually just ask for attribution links to be added.
I would like to say that this article is NOT sponsored in any way, I do not receive any remuneration and any enthusiasm for the product is genuine and without any kind of financial incentive whatsoever!