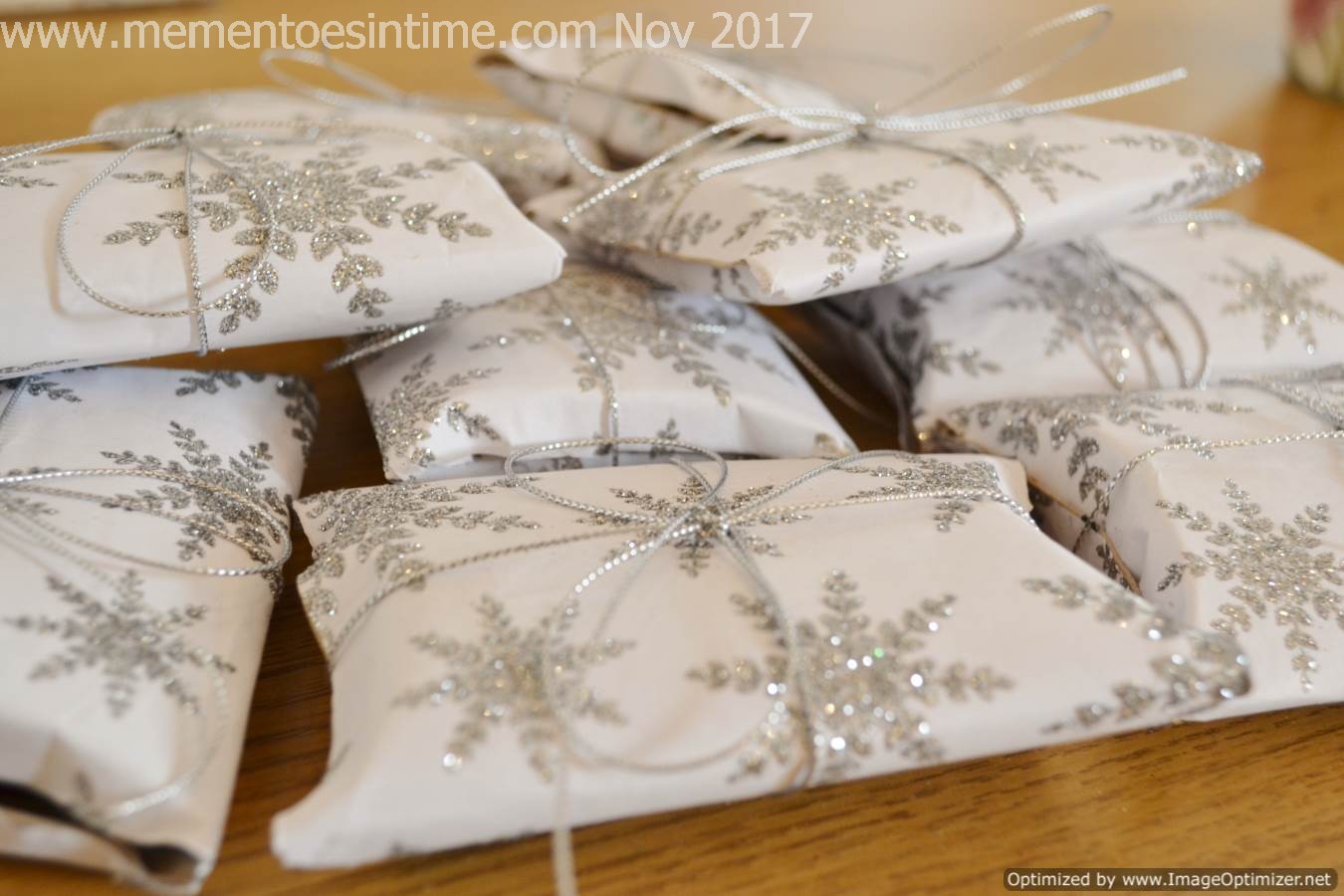 I seriously love upcycle and recyclye projects. I guess I have just become a bit meaner in my old age, or maybe I just like to see what I can do with all those things we usually throw out!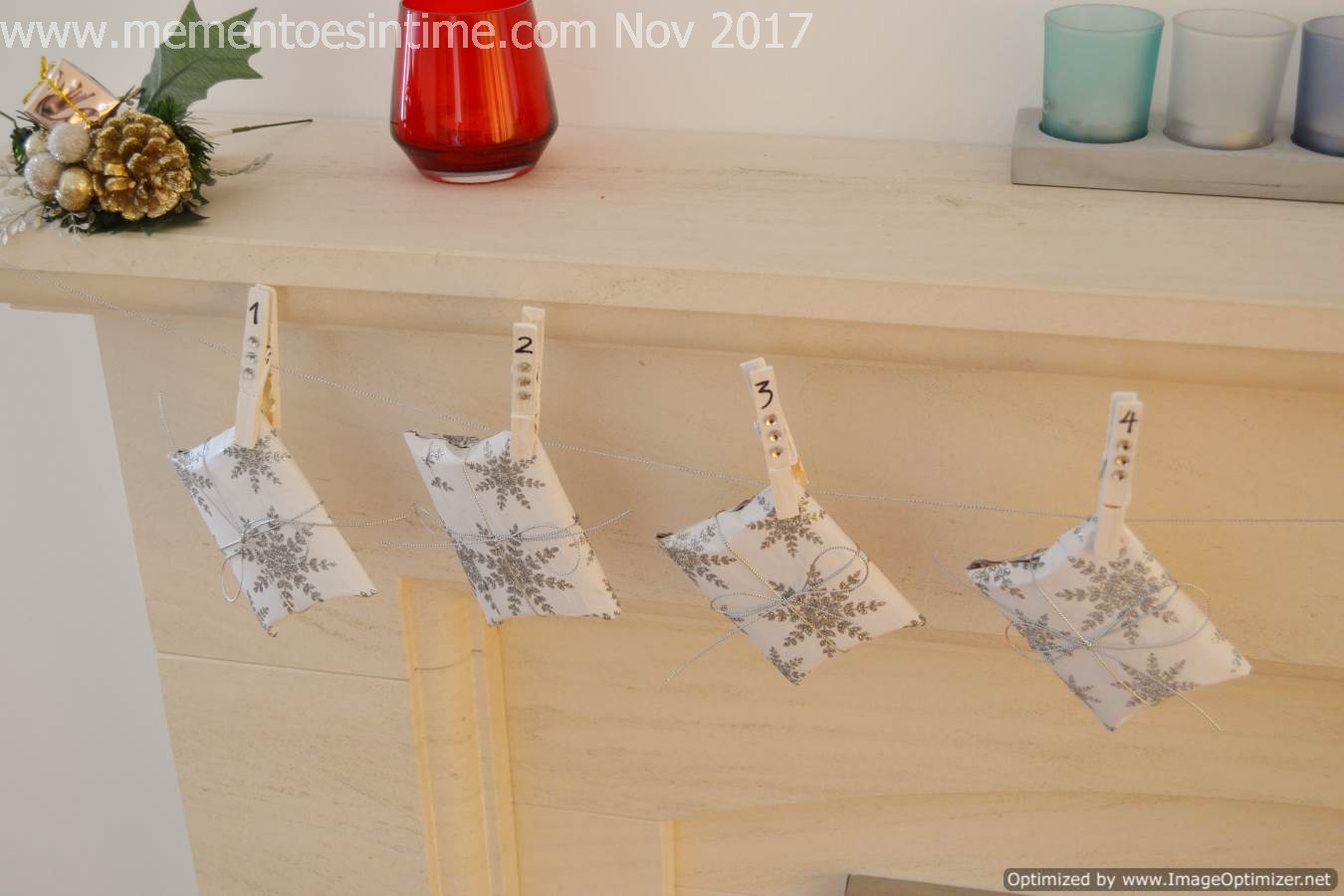 Anyway, here is today's projects using some humble toilet rolls. There have been all kinds of Health and Safety missives about using old toilet rolls, especially with children's crafts, so be aware of that. I am making these for my own personal use and therefore do not have any legal issues to worry about. Also, if you are intending to fill your boxes with candies or sweets, it would be wise to use wrapped ones just to be on the safe side!

First off, I am just squashing down the tube a little to make it easier when it comes to shaping the box.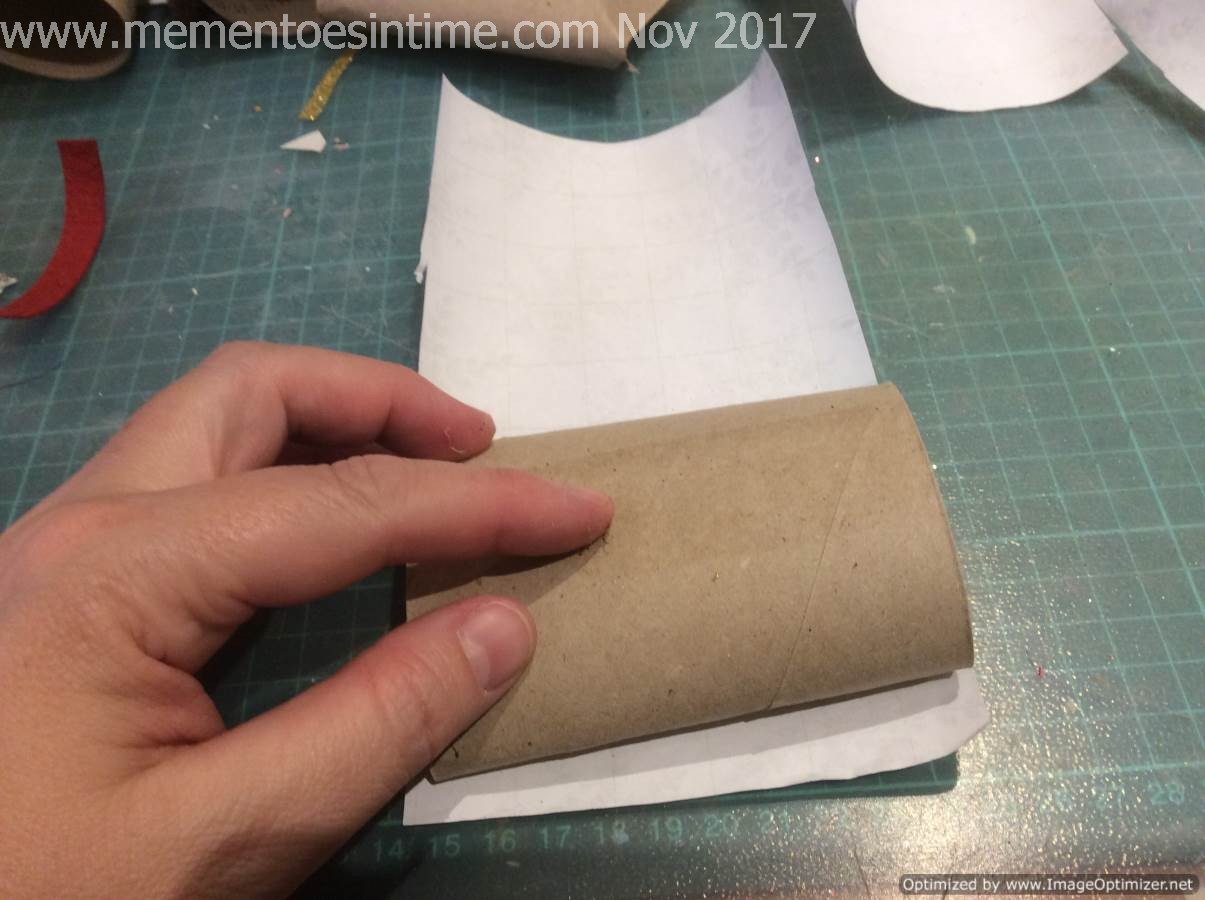 I have chosen some wrapping paper for my rolls and cut a piece to size.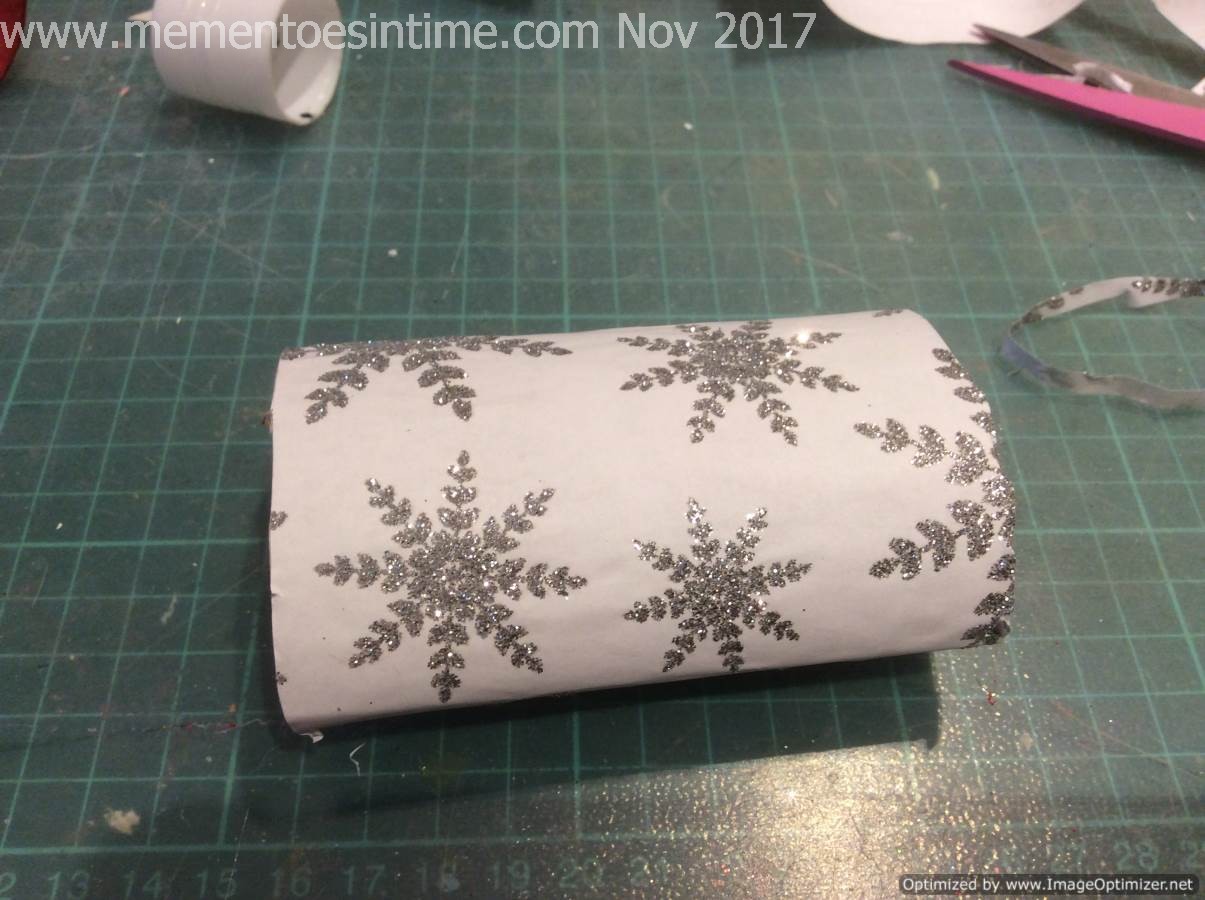 After the glue has dried you can move on to forming the pillow box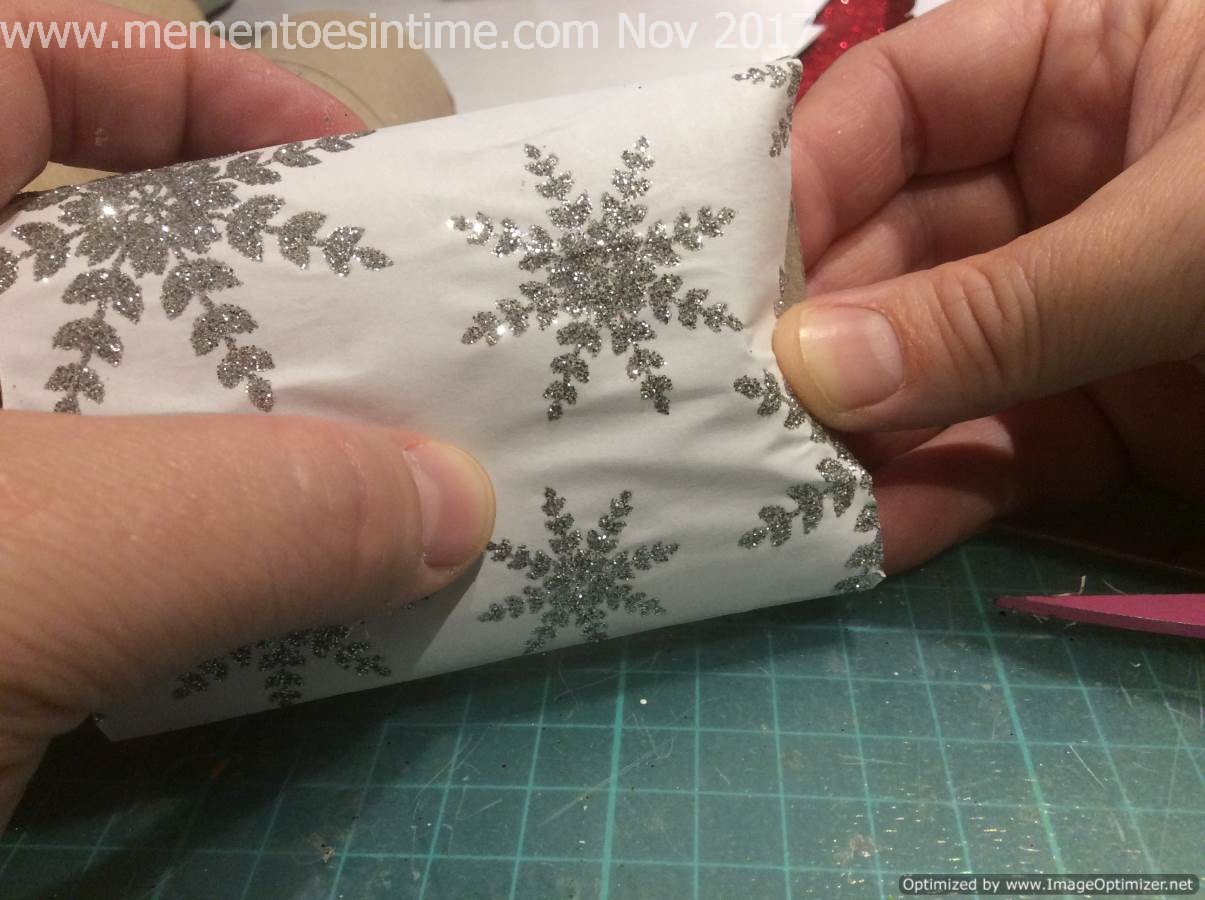 I am gently pushing in one side at one end of the roll, to form one of the flaps. You will need to do this to both sides and on both ends. Don't be too rough with it, you just need to gradually form the shape and it will actually go into place pretty easily.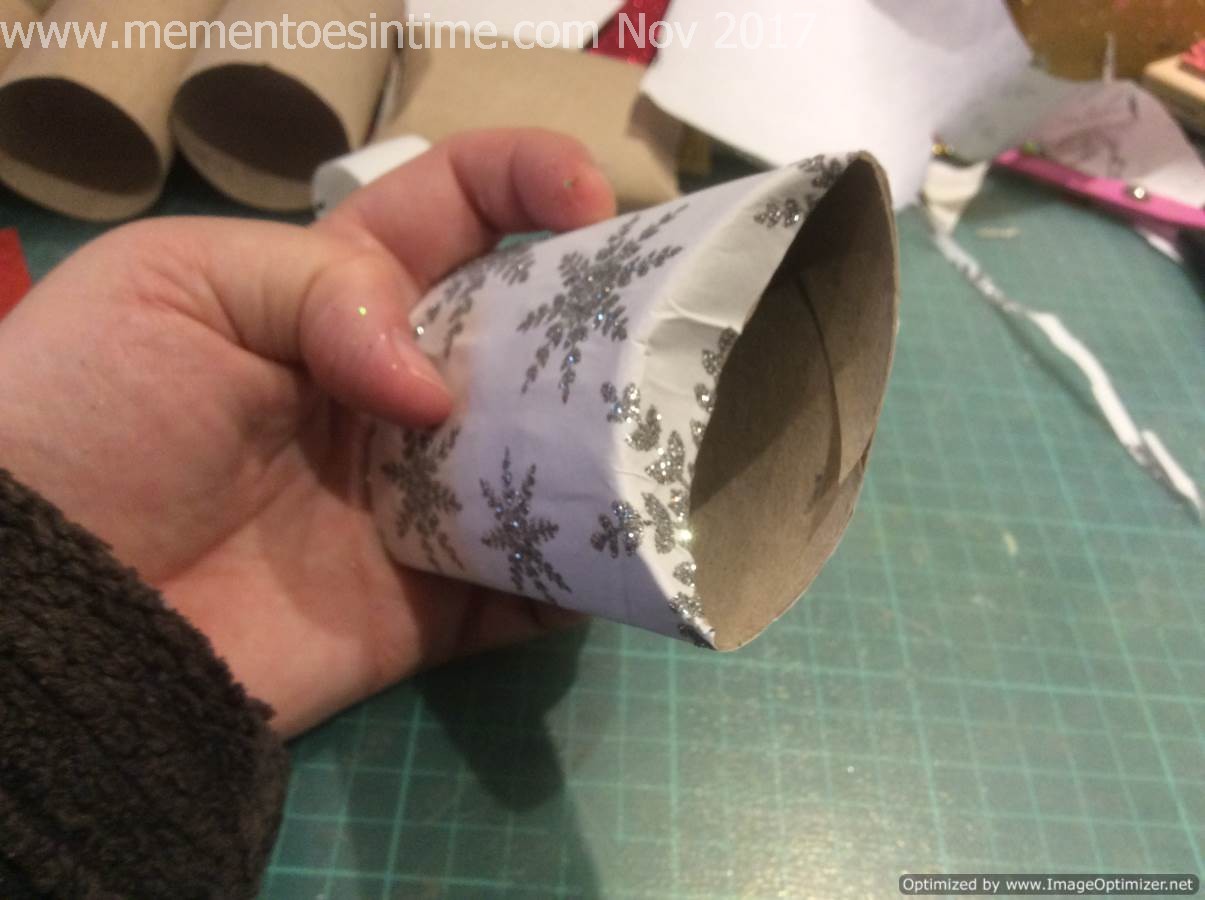 You can see one side folded here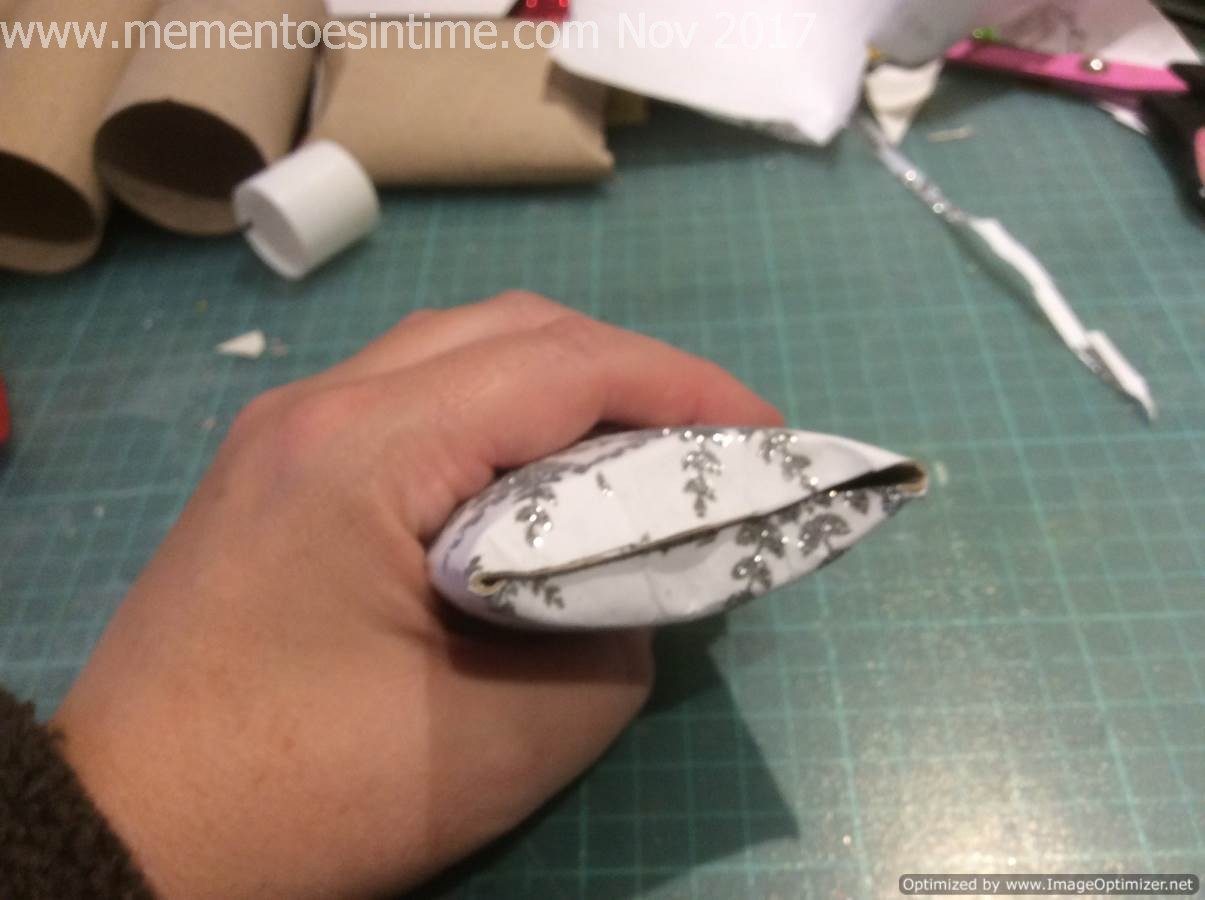 Both flaps folded in here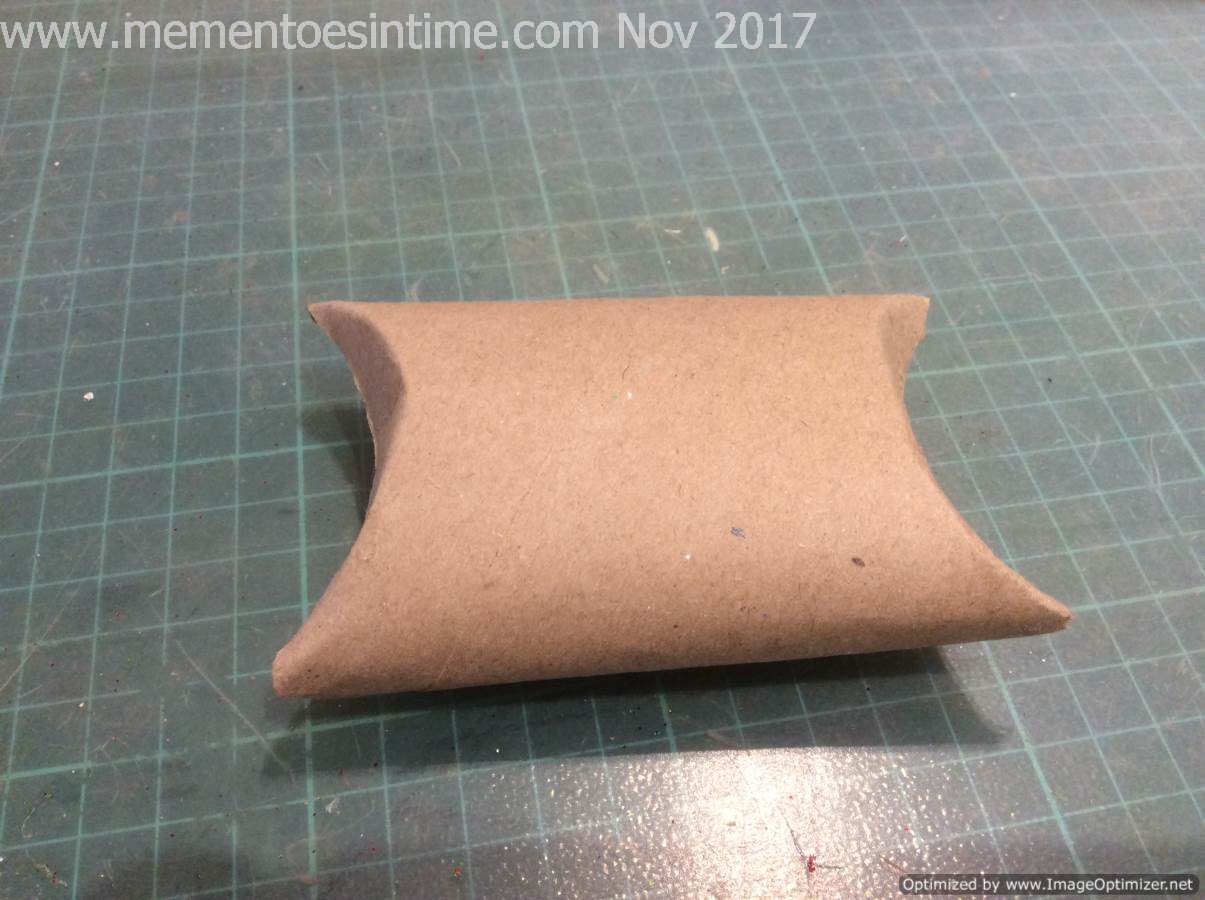 Here is what the box looks like, without the wrapping paper but you can see the shape that you are aiming for is a pillow box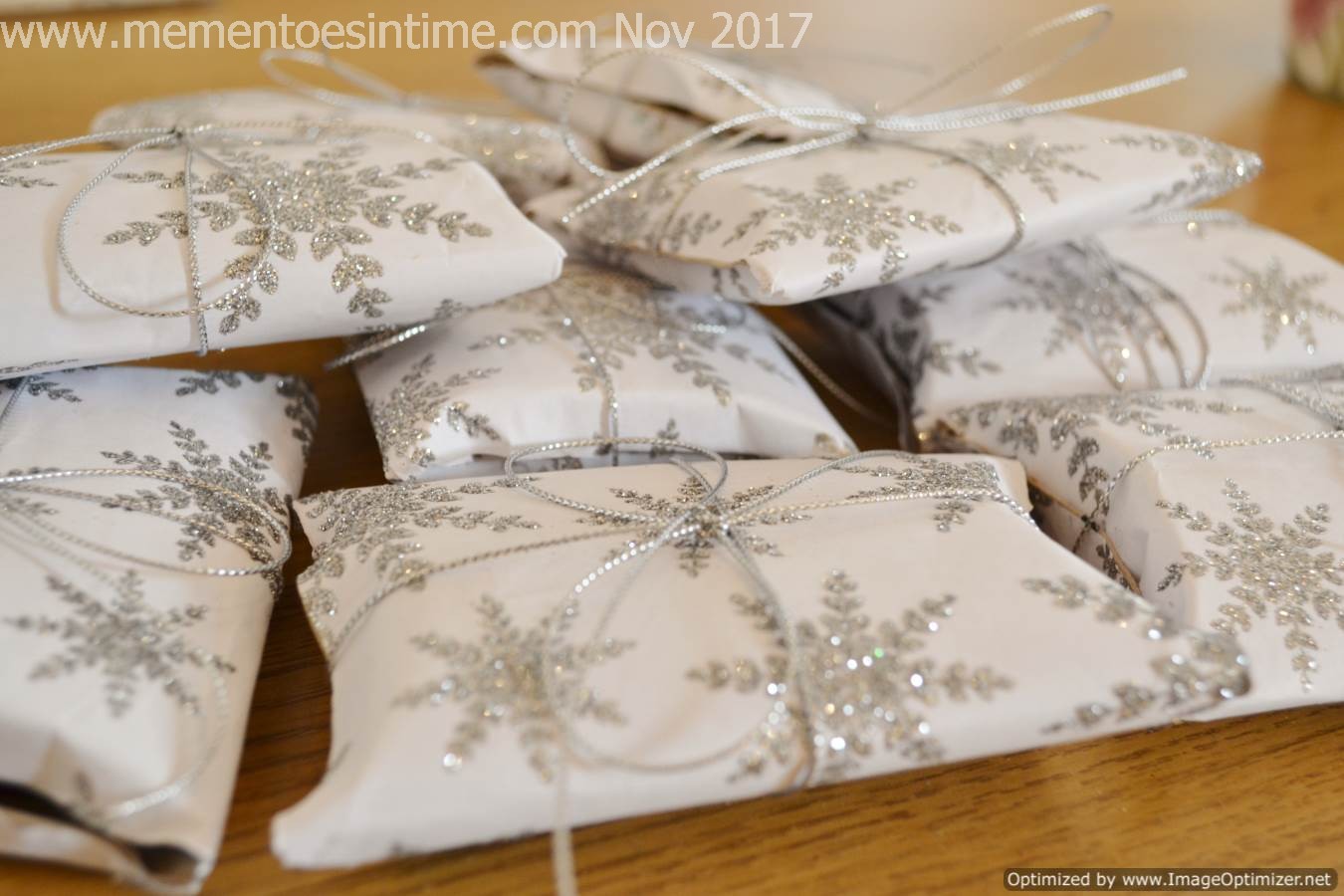 I've added some silver cord here to make little parcels which finishes the box off nicely. I think these look stunning with this lovely snowflake wrapping paper!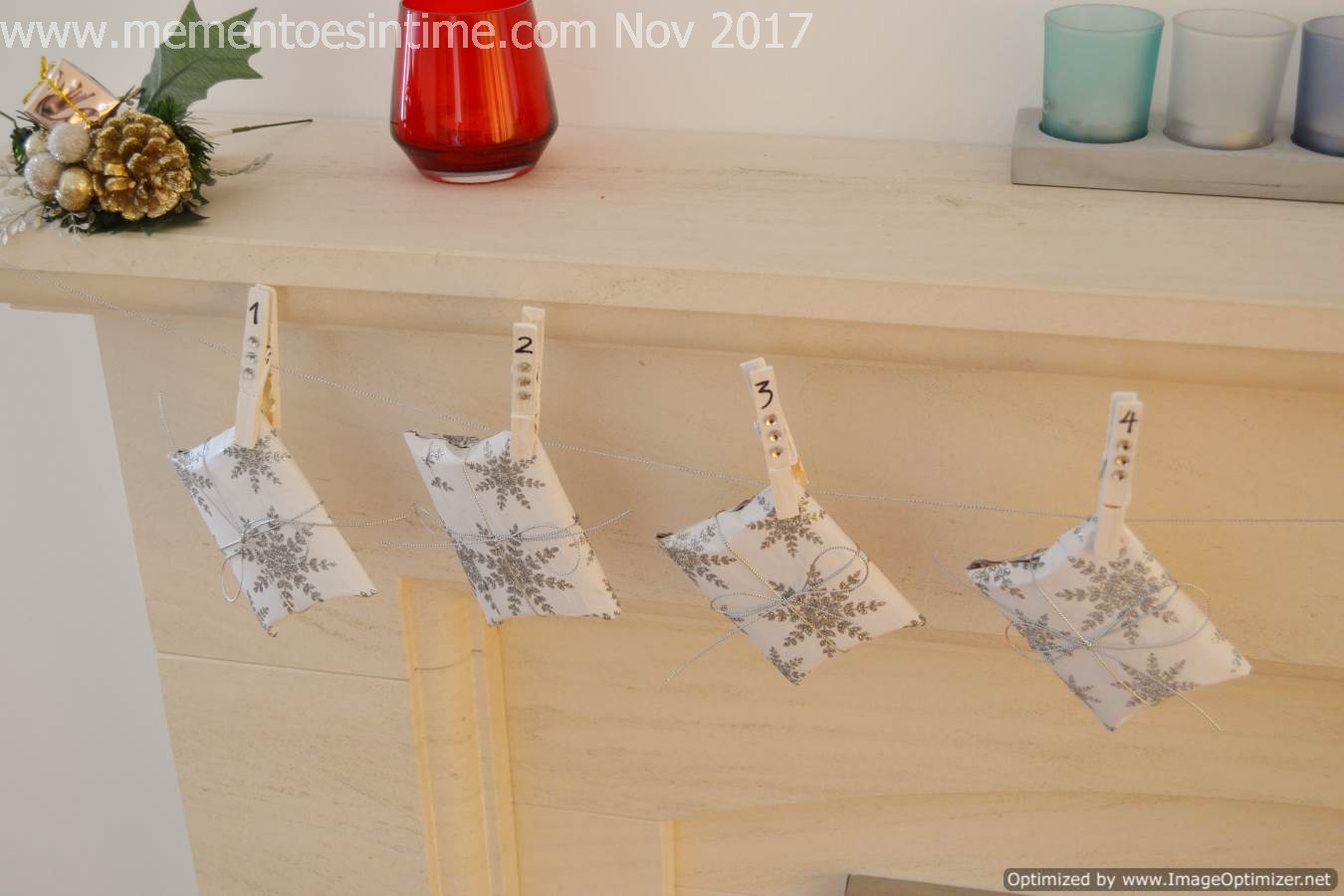 If you make enough of these little boxes, you could string them up to make an advent calendar. Notice the pegs holding them are the stamped wooden pegs we featured on yesterday's post!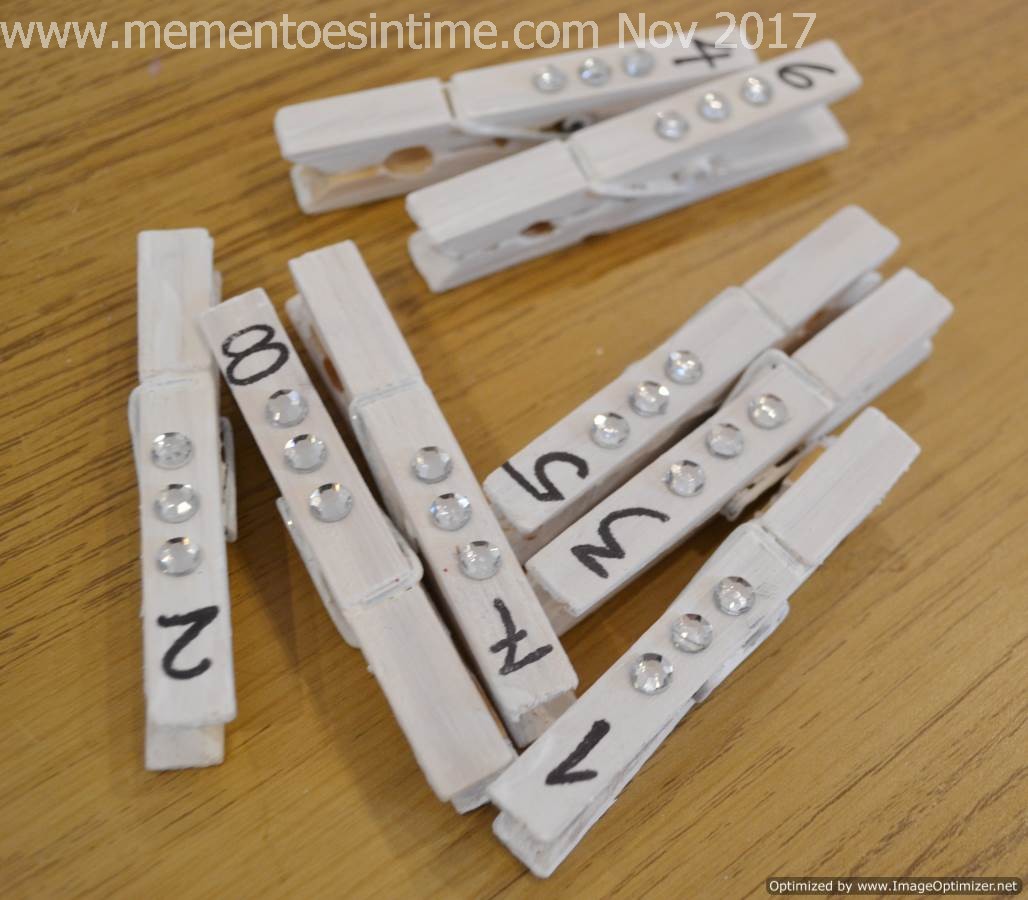 I hope you are enjoying this year's series of projects. Tomorrow we will be making a very simple tree decoration project and there will be a free template posted on the Member pages for those that are interested.