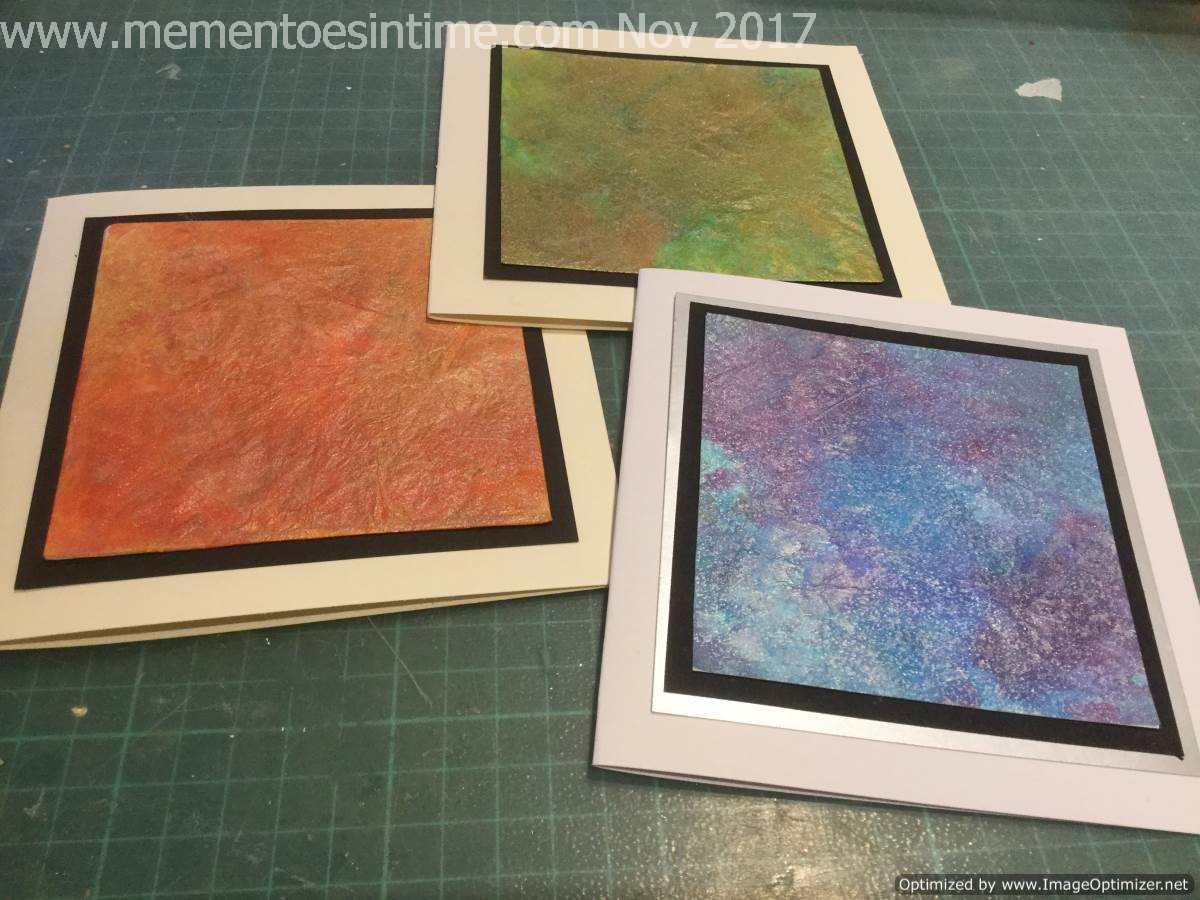 Today I wanted to just share a technique that I stumbled across by accident and I think you agree the 'mistake' turned into some pretty stunning backgrounds.I am so in love with this technique that I keep making them so soon I will have mounds of tissue papers just begging to be used!

I'll post up some cards I made with these backgrounds in another post but for now, here is the technique that I call Crumpled Tissue Distress Oxide Backgrounds.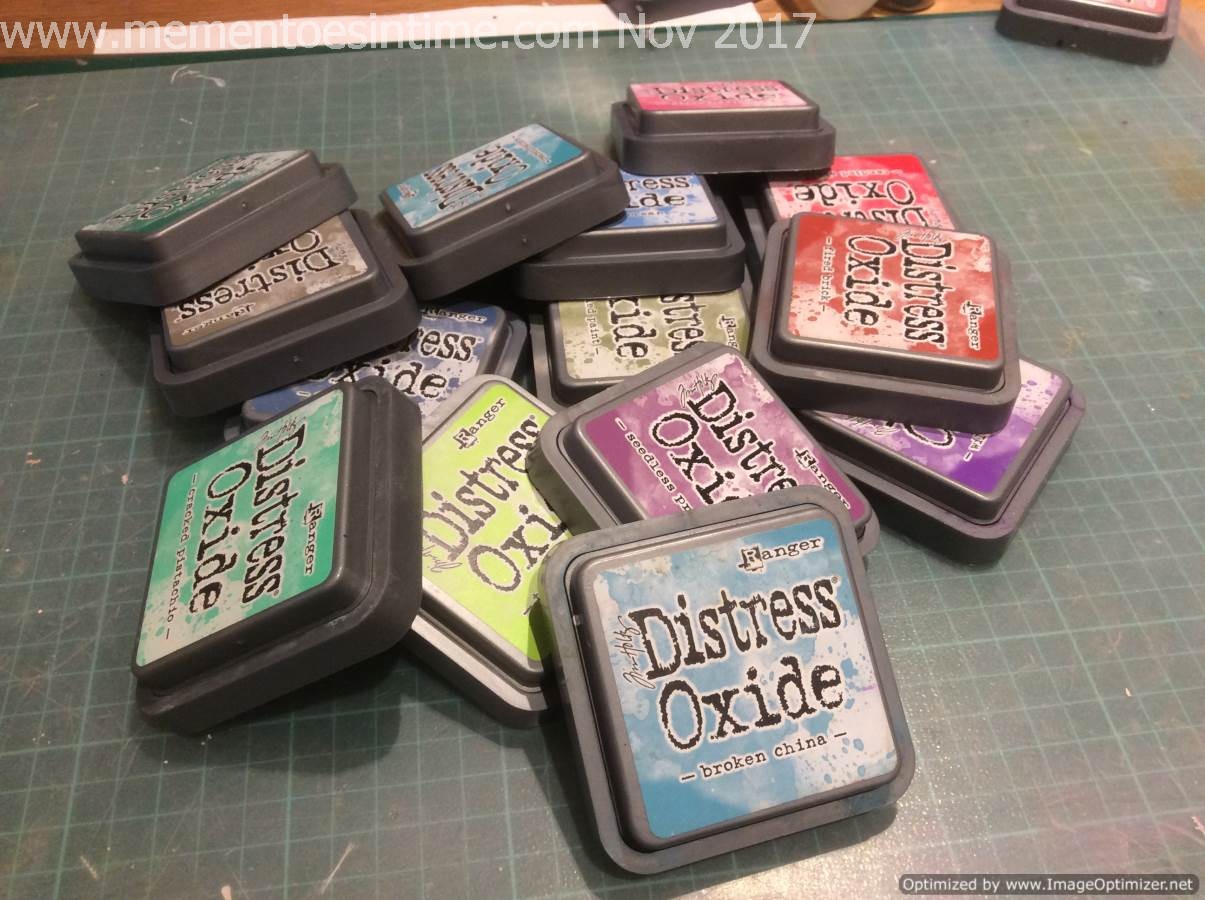 I am working with my Distress Oxide inks, choosing similar colours with an accent colour, eg all blues, with a little violet, then all greens with a little yellow and all oranges and reds.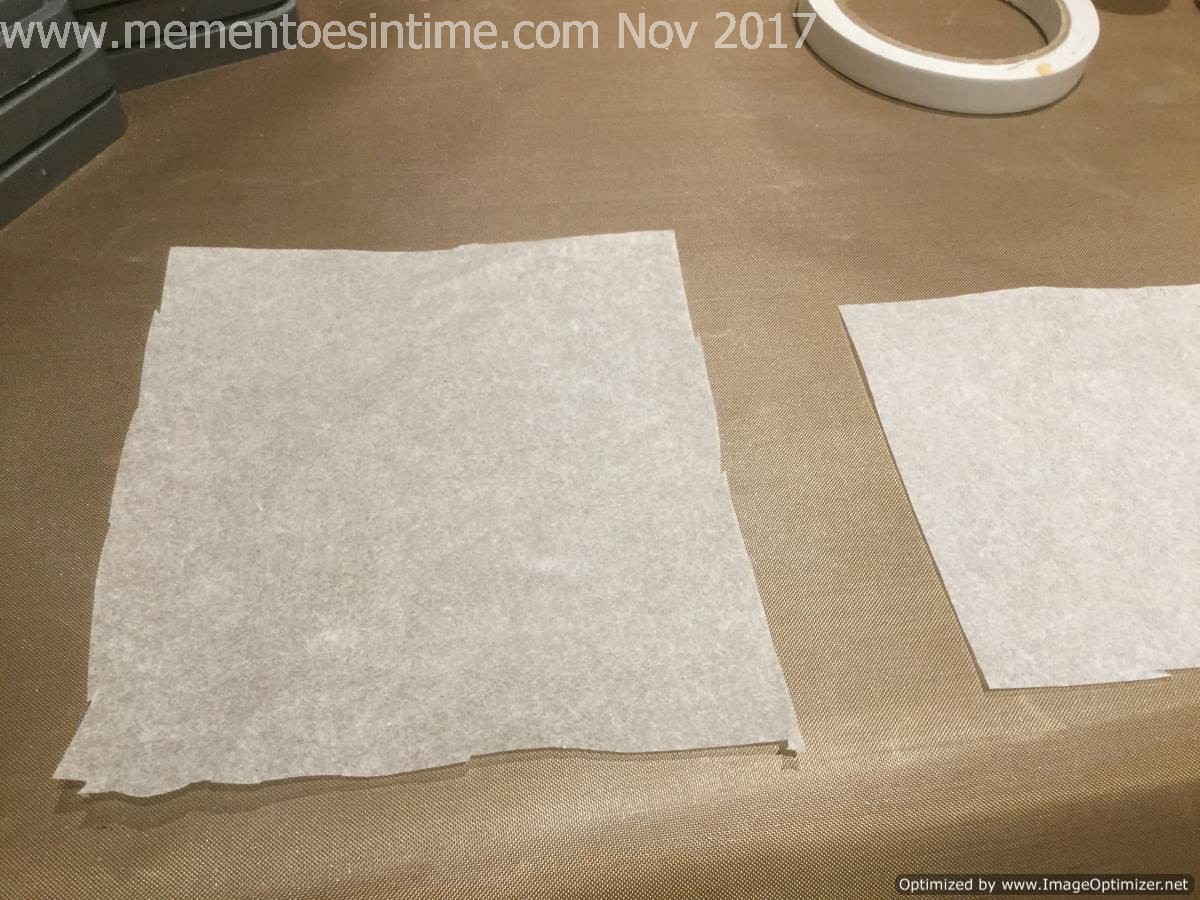 So here is my tissue paper I was using for something else but decided to hijack and use for this. I have just cut a few squares here to play around with.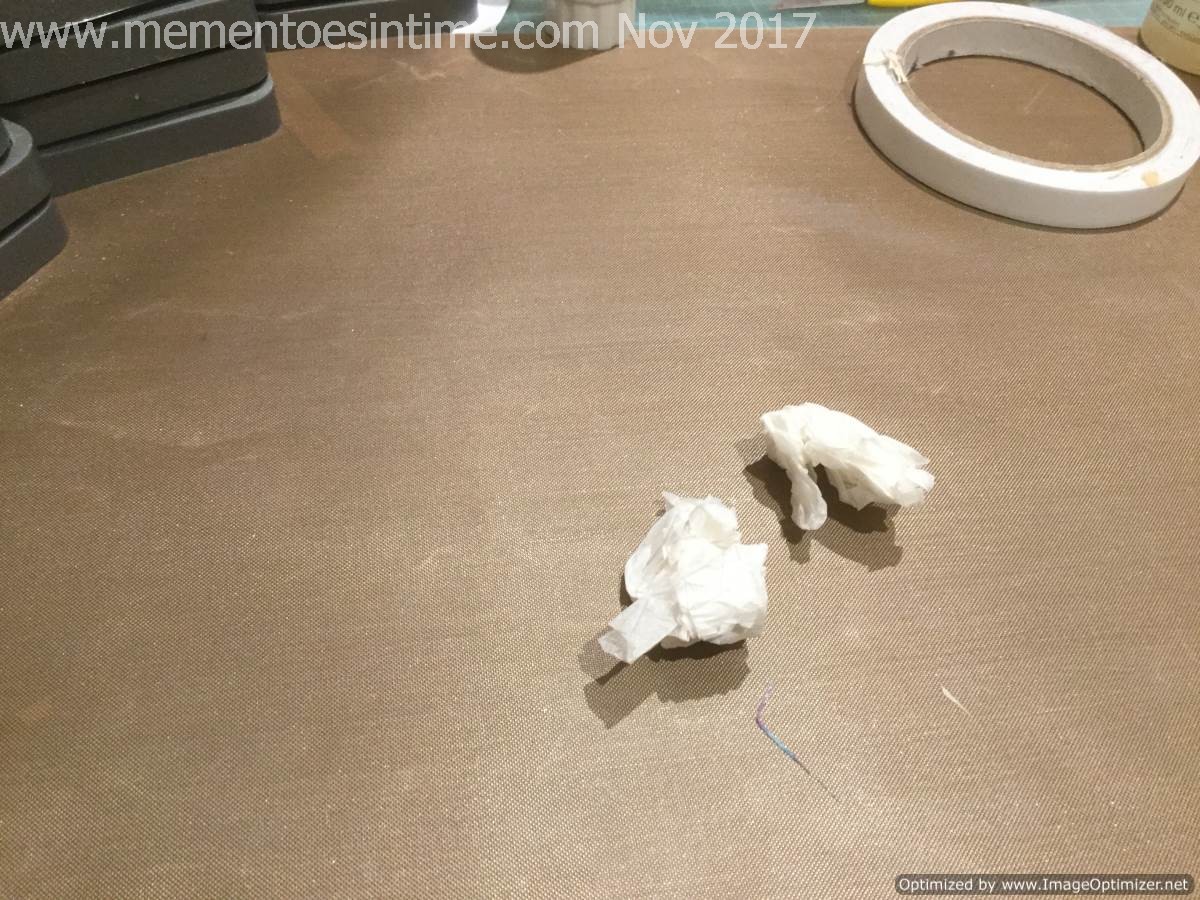 Ok, so next you just screw the tissue up into a ball, unwrap it and do it again a few more times if you like but be a bit more careful than you would normally be with just paper, as the tissue can tear easily.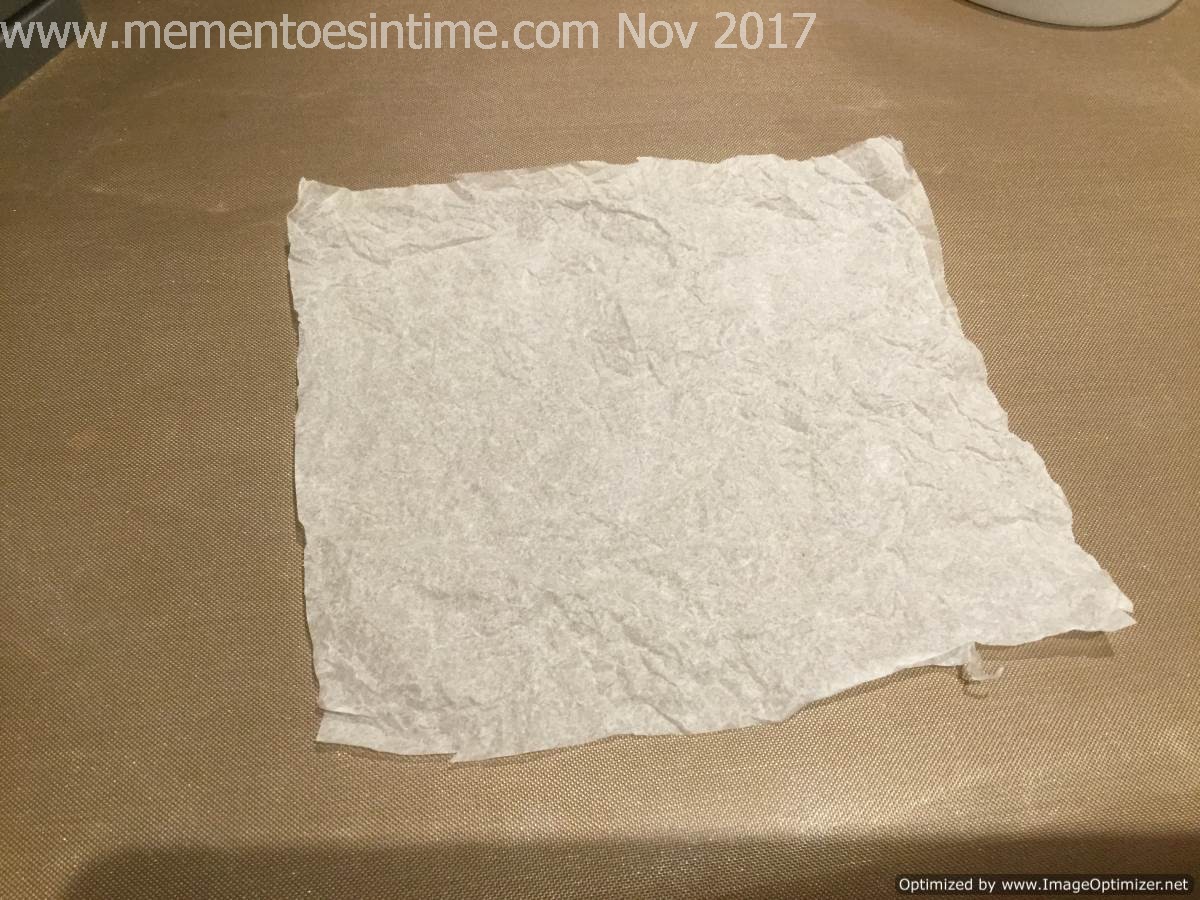 Carefully unwrap the tissue and get it flat but don't iron out all the creases. I actually cut a square of card and then lightly taped my tissue to it, folding the edges around the outside and fixing on the back of the card. This helps to keep the tissue in one piece and gives you something to hold onto when you go to the next stage.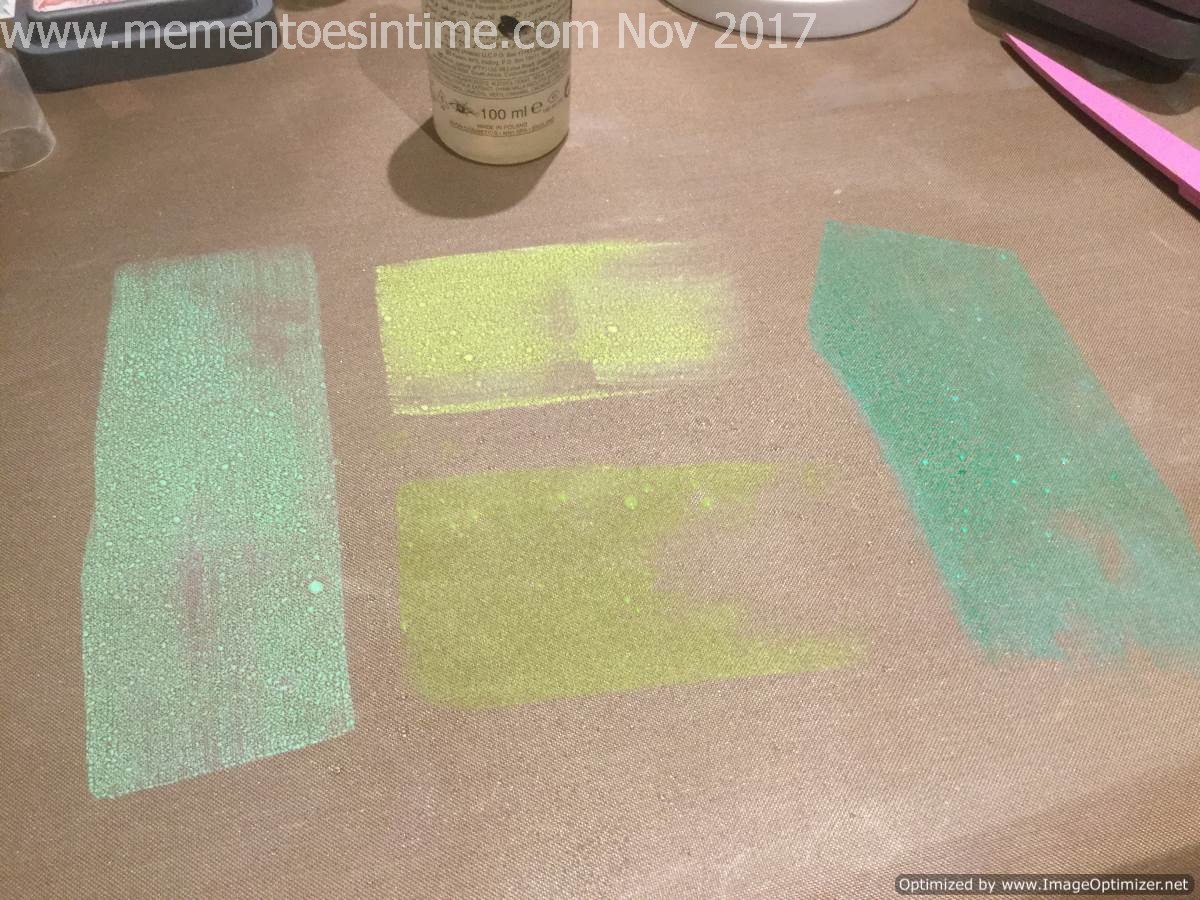 Now you can add your colours to the mat. The ones I am using here were for a green themed background and not the ones that produced the background you can see in the photos below. Just do the normal process you do for Distress Oxides by wiping the pad along the craft sheet, adding a spritz of water and then dipping and dragging the tissue paper until you get the look you like.

Here is my tissue still wet from the dipping process. You can see that the tissue is ruckled but leave it to dry or go over it lightly with a heat gun and the tissue will settle down again and go flat.
I also added some metallic spray inks on top, silver on the blue one above, gold on the green and copper on the red backgrounds, just to give a bit more glitz and sparkle.
The colours here are just amazing and really the photos don't do it justice at all. I am a complete fan of these beautiful Distress Oxide Inks, so if you like inks and you like playing around and getting in a wonderful mess in your craft space, you should put a set of these on your Christmas list!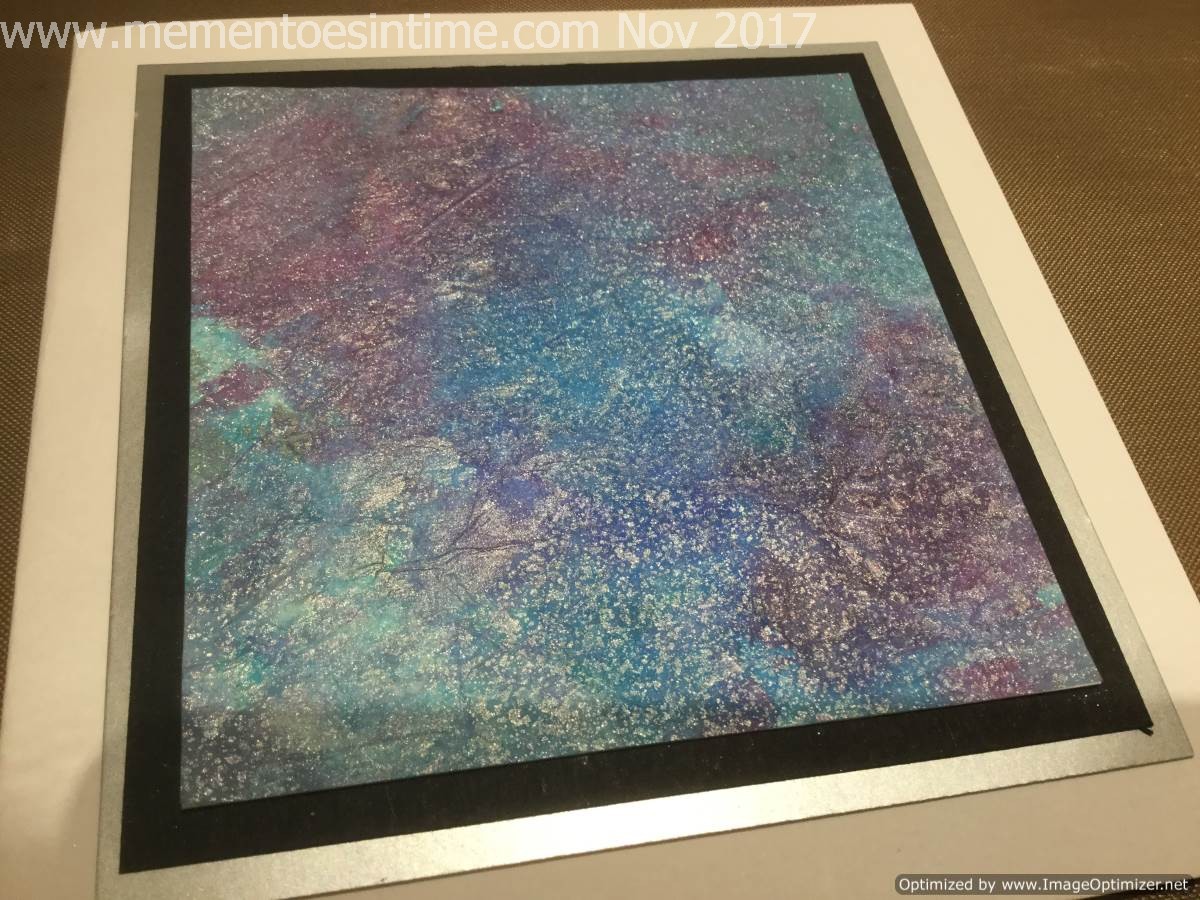 Here is my finished background in all its gorgeous 'lustrenous' (not sure if that is a word) but I just love it!!
I'll post up some cards to show what I did with these backgrounds in another blog post but to be honest I love them so much they almost don't need anything done to them at all!