| | |
| --- | --- |
| Posted on November 29, 2017 at 12:25 AM | |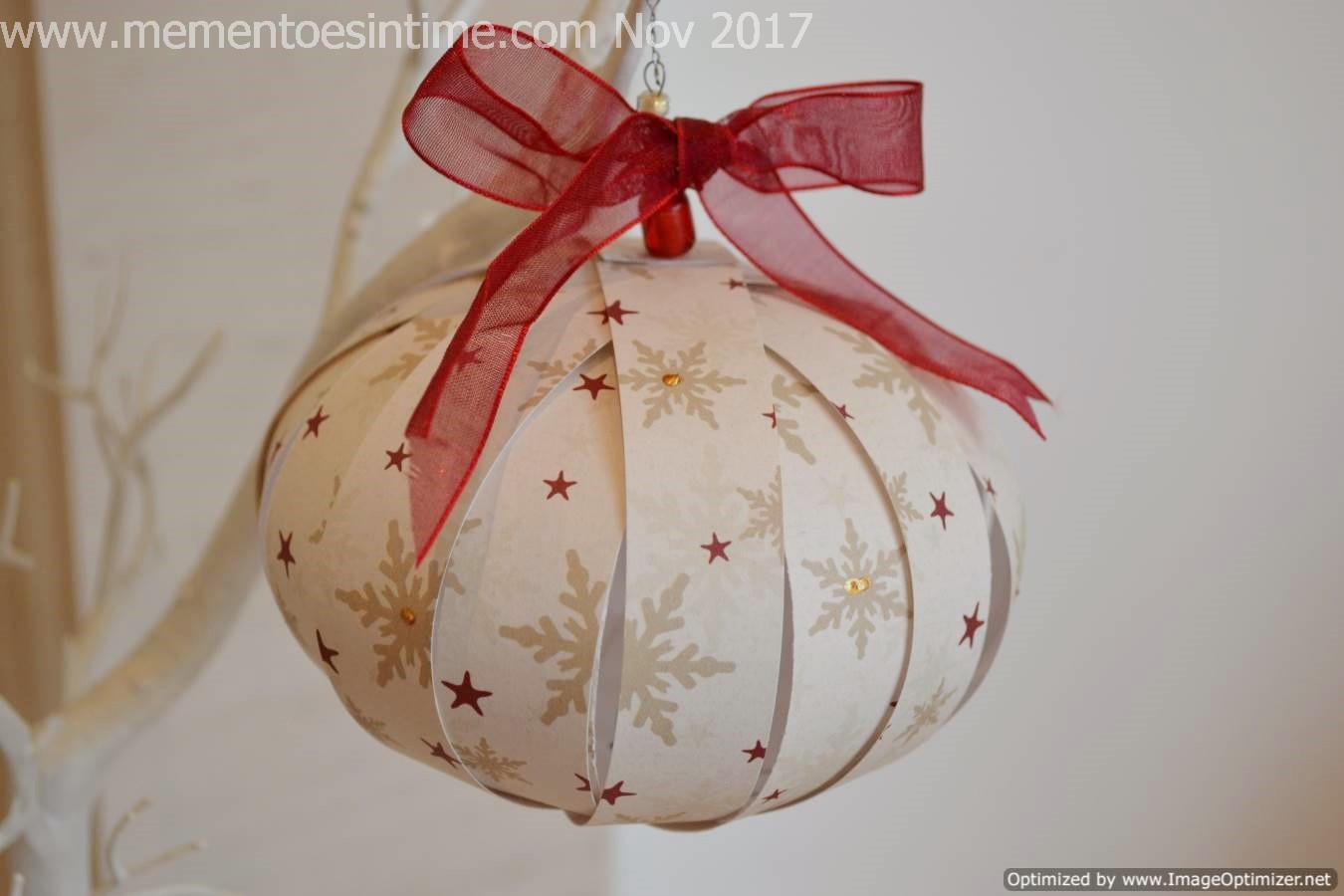 Hello and welcome back!
Today, we have another easy project for you as part of our ongoing Christmas 2017 Series.
There is a free template for you too, if you are not a member of the site, then just register. using the link on the top right. Here are a few examples of today's papercraft project, made with just some paper strips, some beads, wire and ribbon.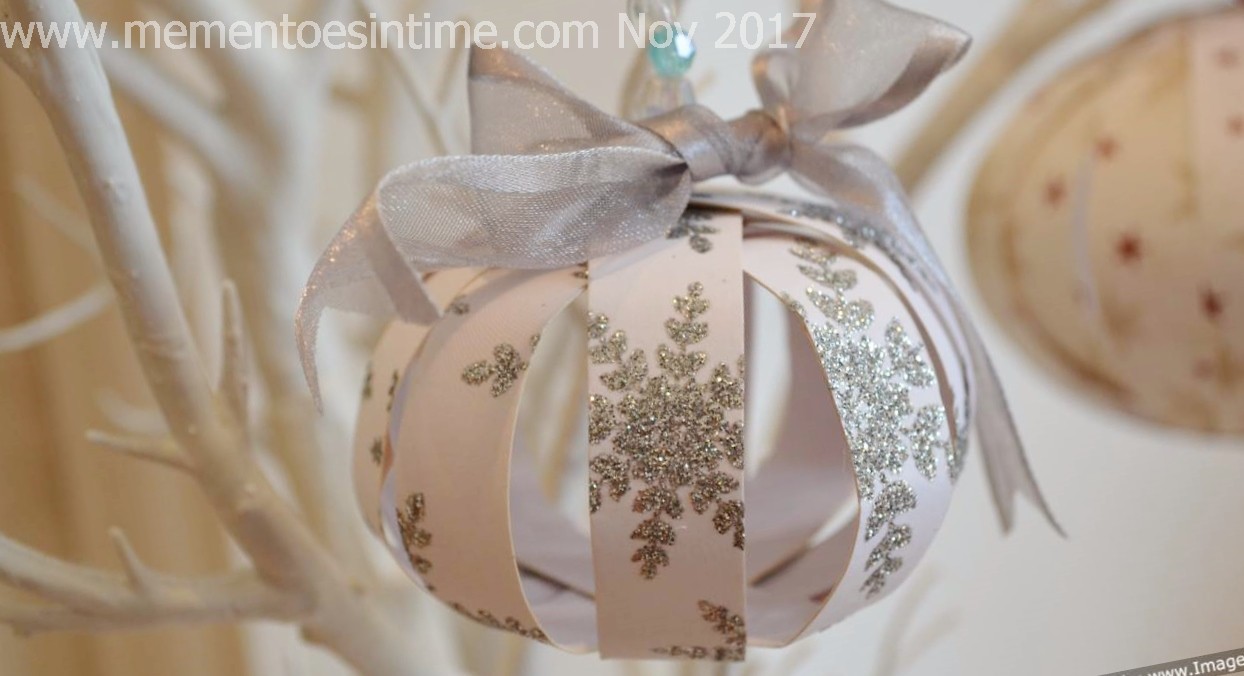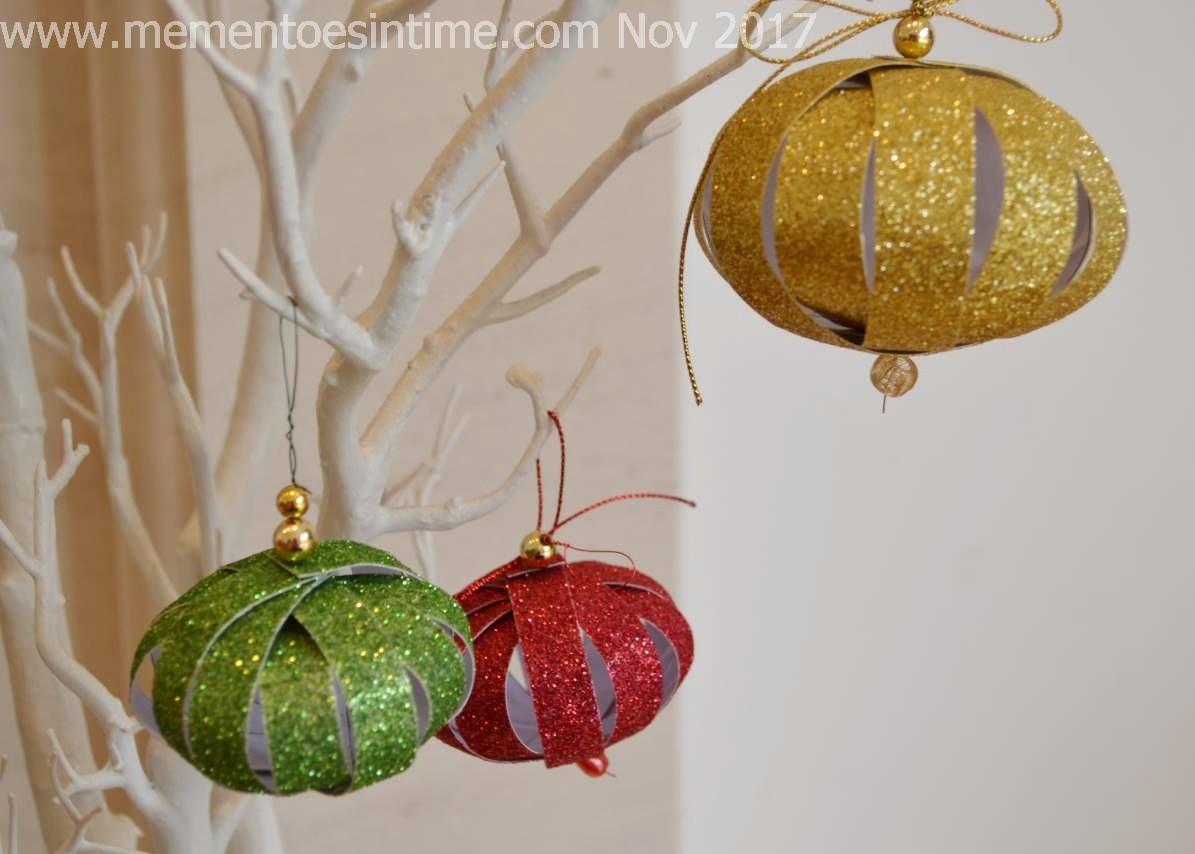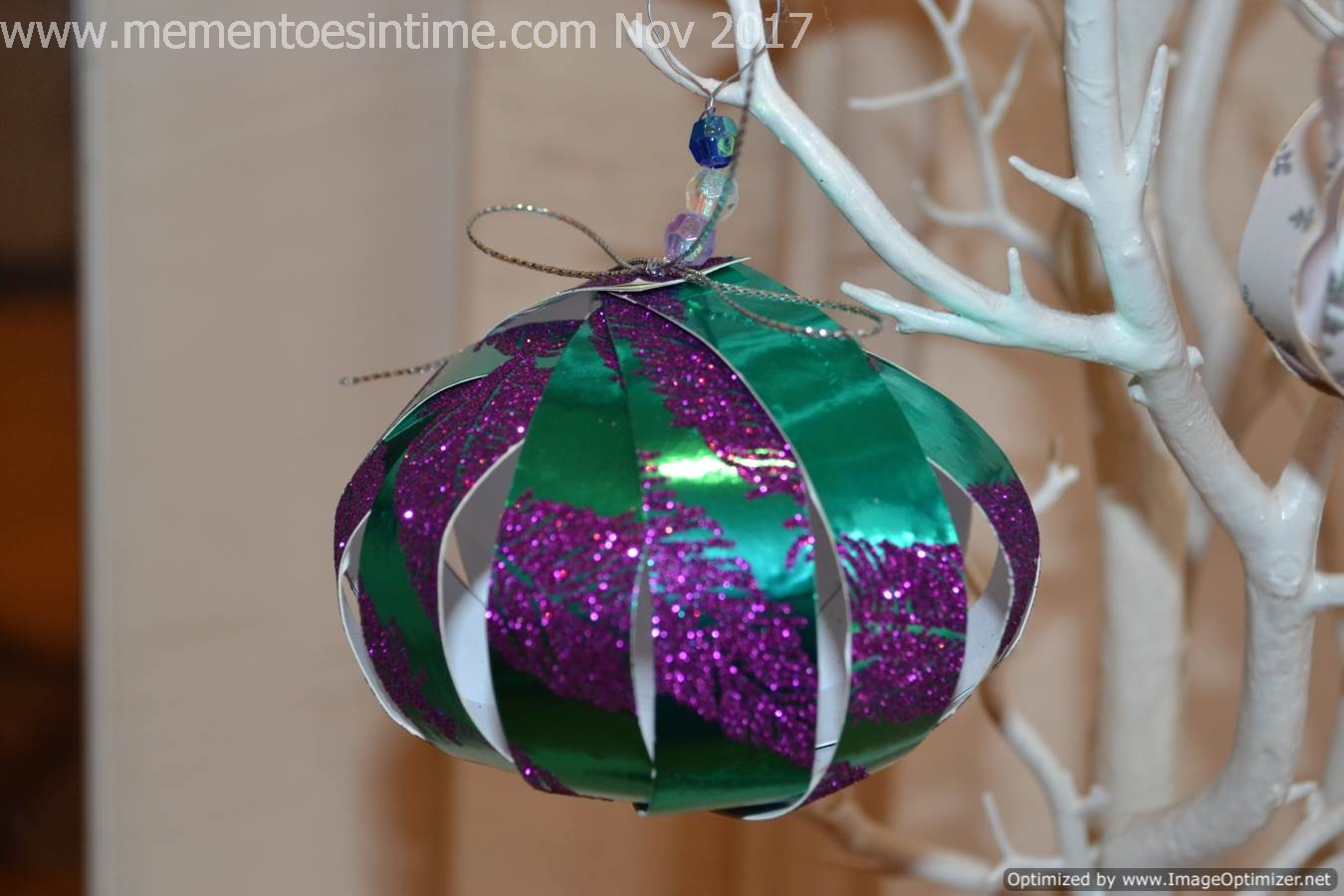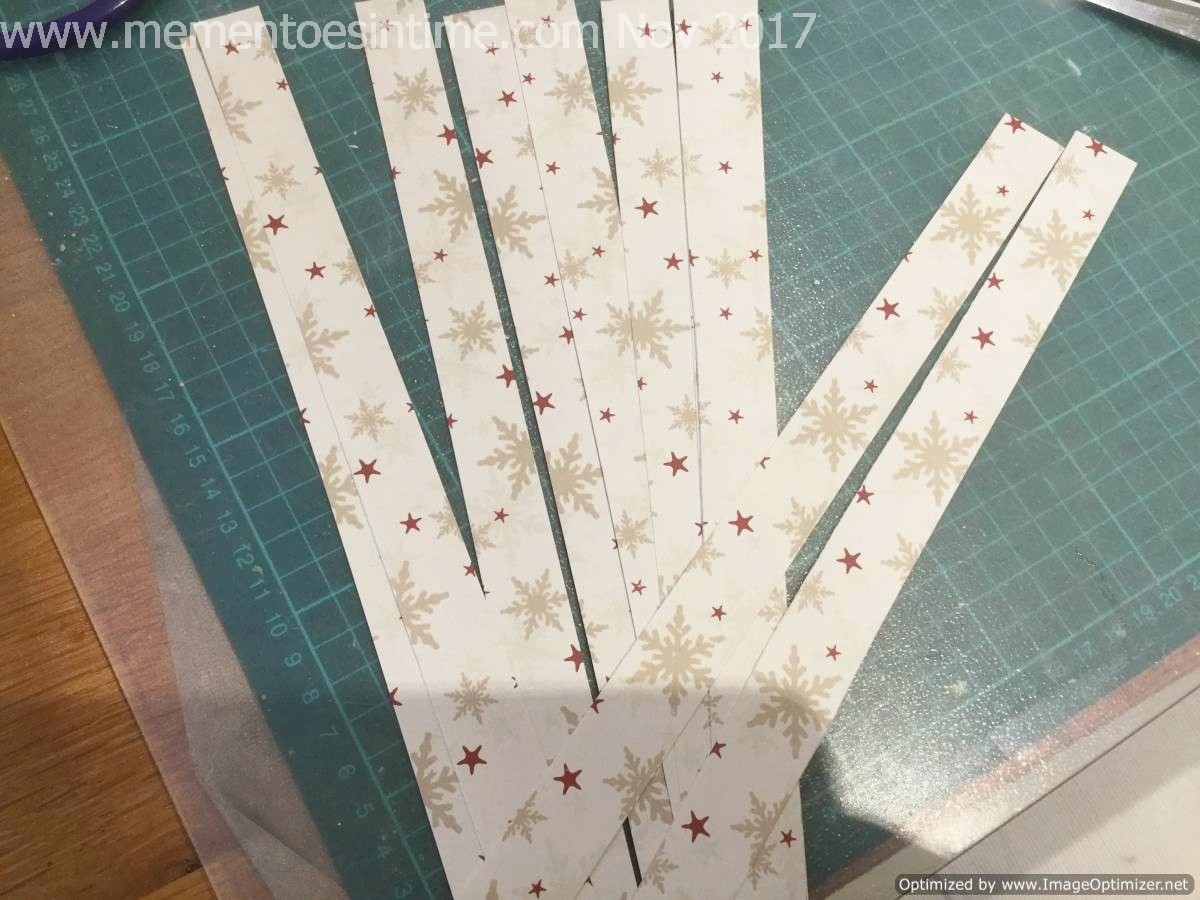 These are easy to make if a little fiddly if you are not dexterous with your hands but definitely the process itself is simple.
Cut out your strips, either using the template or you can just cut your papers to make ornaments of any size. Here for this large one I am using scrapbook paper.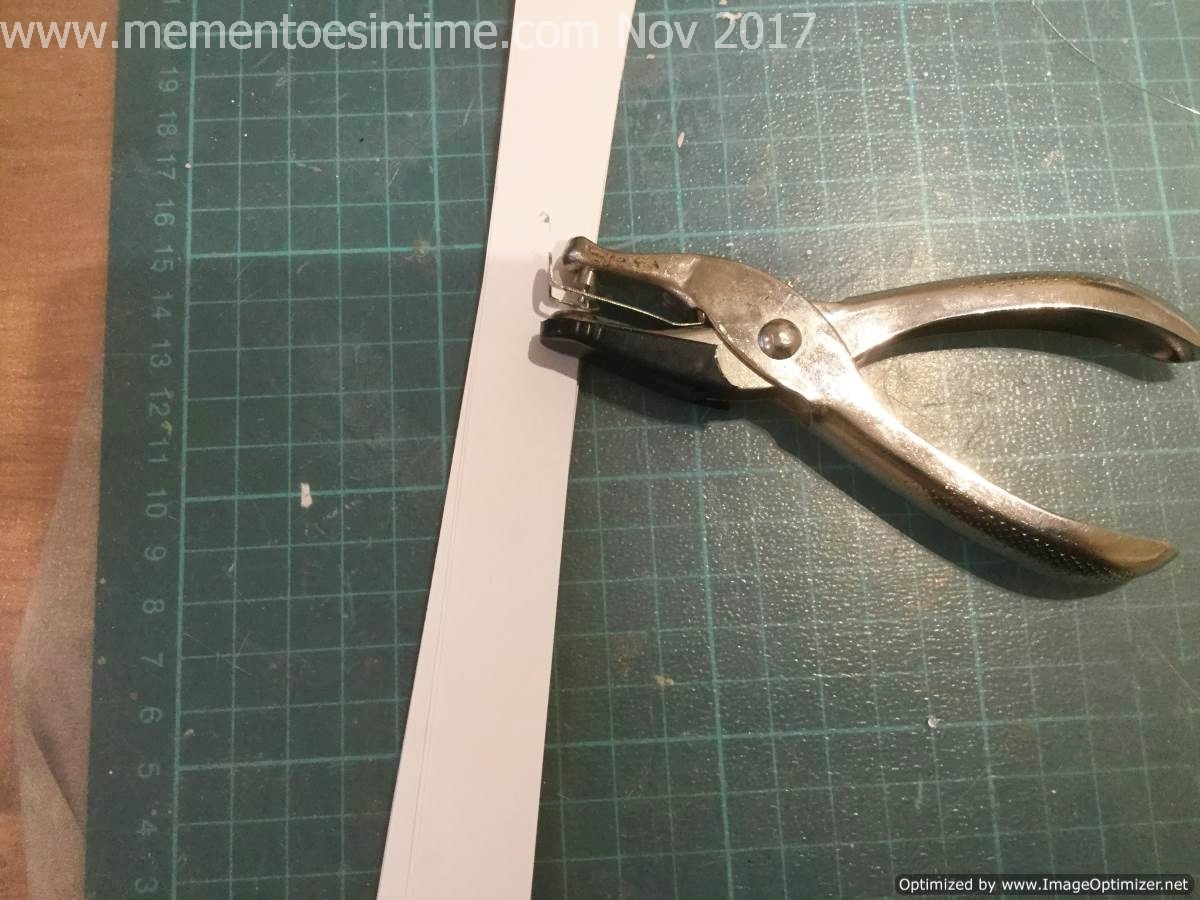 Using a paper puncher, just punch some holes through the middle and each end, as shown by the template.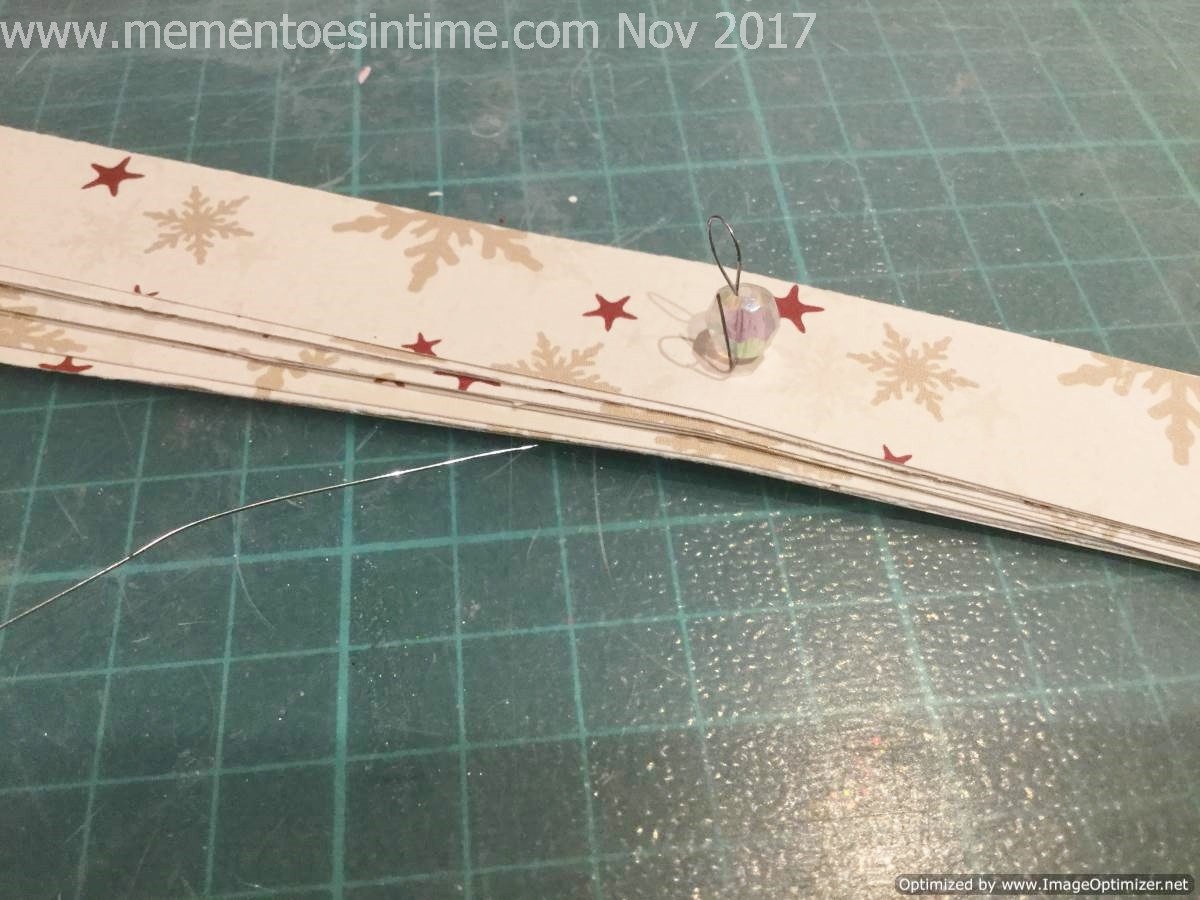 Next, thread a bead onto some wire and secure by bending the wire back and through the bead. This will be the bottom of the ornament.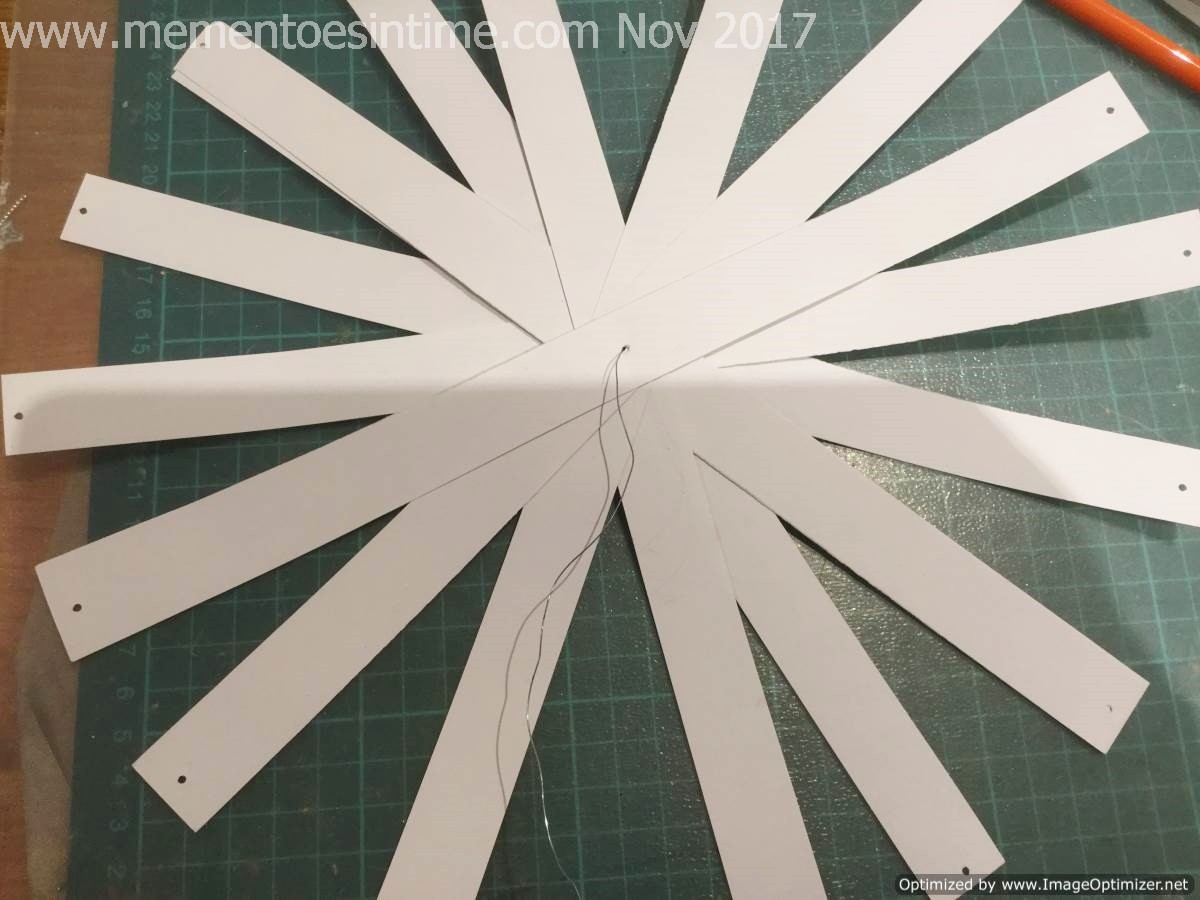 Next, spread out the strips in preparation for folding them. Ideally you want to work with the top strip first followed by the second and so on down to the strip at the base of your pile. I found this out by mistake, as you can see in some of the photos above, the strips won't lie flat properly if you do them in a random order.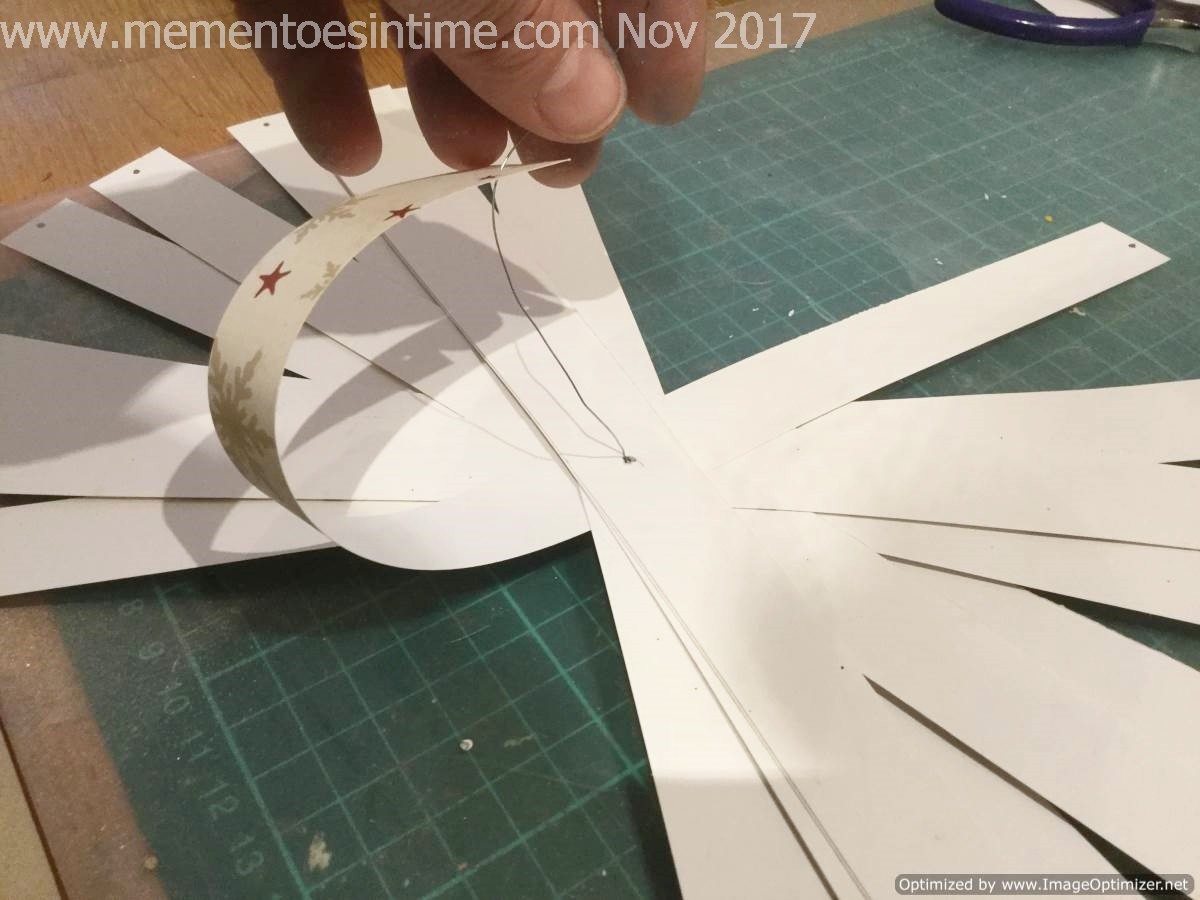 Pass the wire through each strip as shown bringing each side of each strip to the middle in turn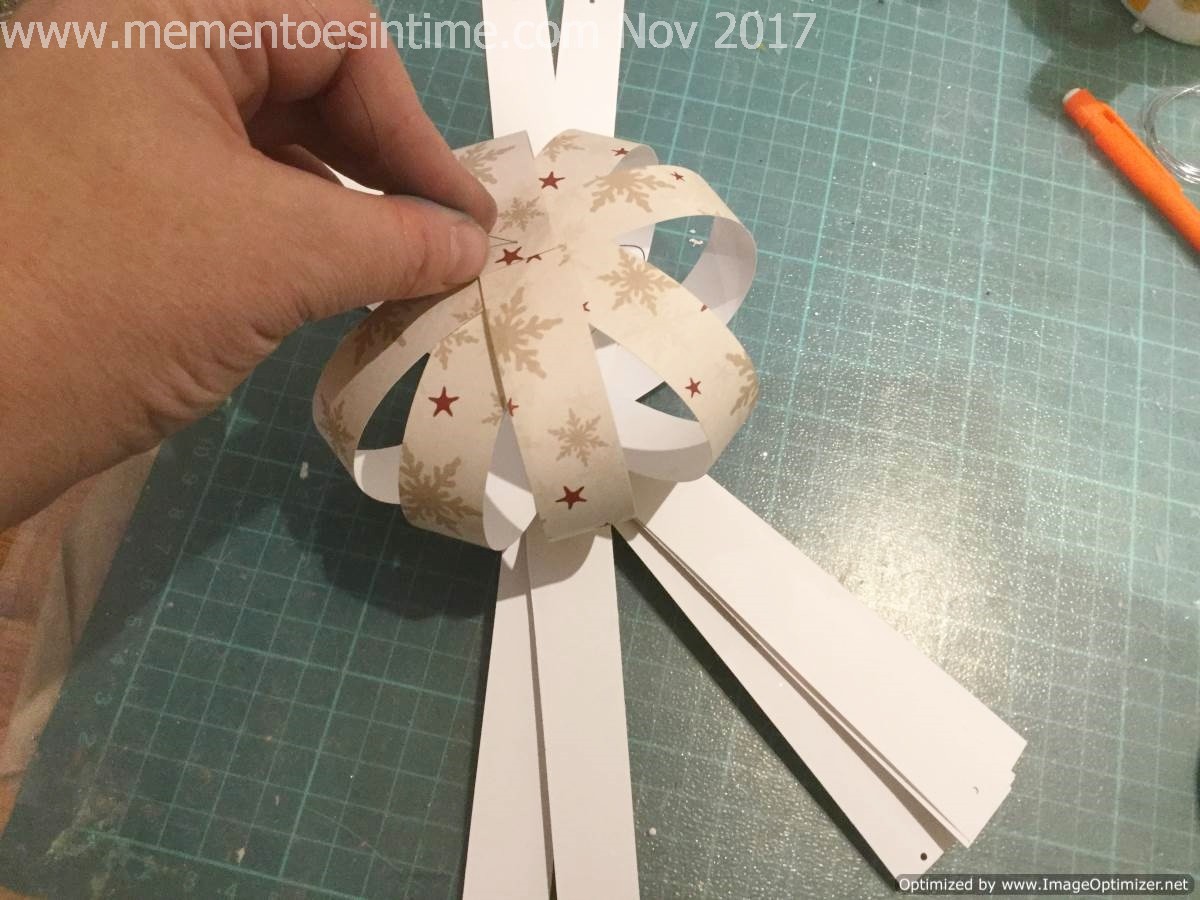 Here you can see how it looks. When you have fed all the pieces onto the wire, you can add beads and to secure it, gently pushing the ornament down to get the shape you want. Make a loop of the wire and secure it by winding it around itself. Then add ribbons and other decorations as you wish.