| | |
| --- | --- |
| Posted on November 22, 2017 at 7:45 PM | |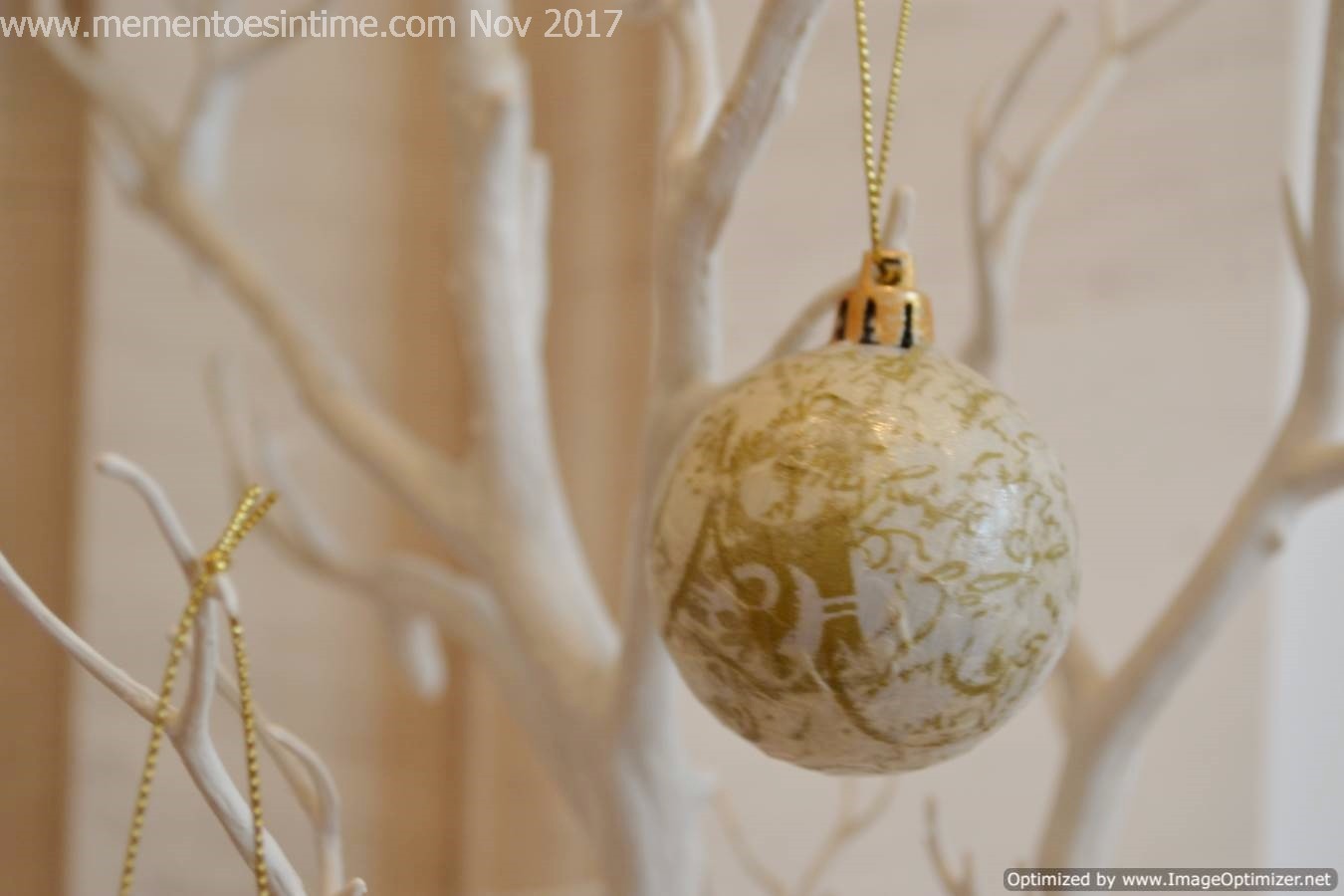 Gotta love these upcycle projects! I'm back to my tree decorations again today. That same box or baubles/ornaments bought last year in the sales is getting some use this year. I am so pleased with the twig tree covered in all these creations and if you like doing these kind of projects then this one is a must do! All you need is some pretty tissue papers, the printed kind is the best.
So I had some gold printed tissue paper I bought about 14 years ago, that I found in a drawer under my bed. Honesty, this tissue paper has been all round the world and back and I finally thought, enough is enough, it has to get used. I had used it a bit here and there but do you know when you have something that you buy and you just don't think you should use it because it looks too nice, was too expensive, or you think you make have a use for it in the future but in the end you don't....well this was on of those items!Turns out that it looked great on my plain old Christmas baubles.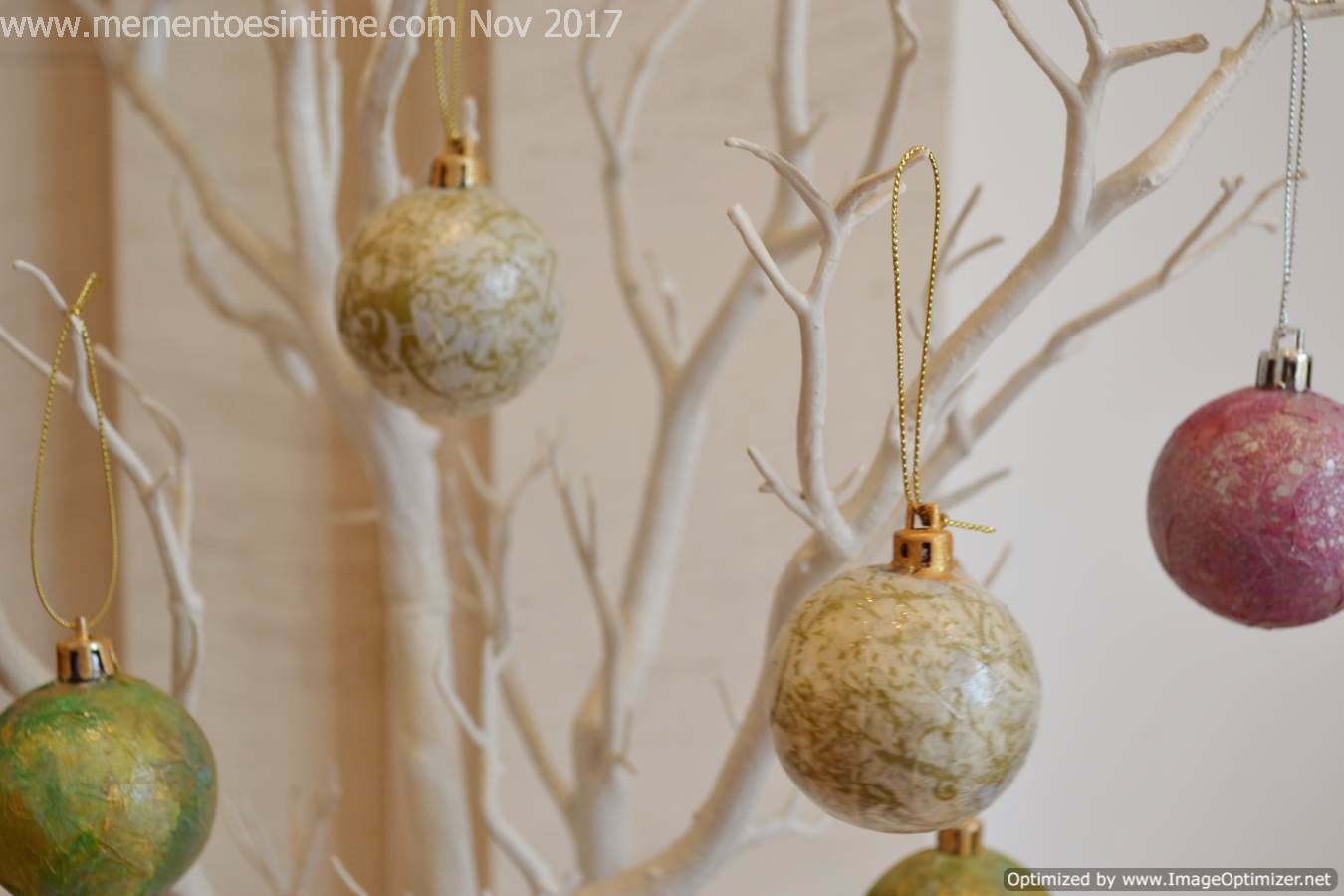 The process for making these upcycled baubles or ornaments is exactly the same as we featured on an earlier post with our Distress Oxide Tissue Papers but a whole lot easier as we are using ready printed tissue that we don't have to make first and we don't have to seal to prevent the inks running. So read this post first to see the basic method which just involves using a watered down PVA/white glue to layer up pieces of torn tissue paper, letting it dry and then using some laquer to seal and add a little shine.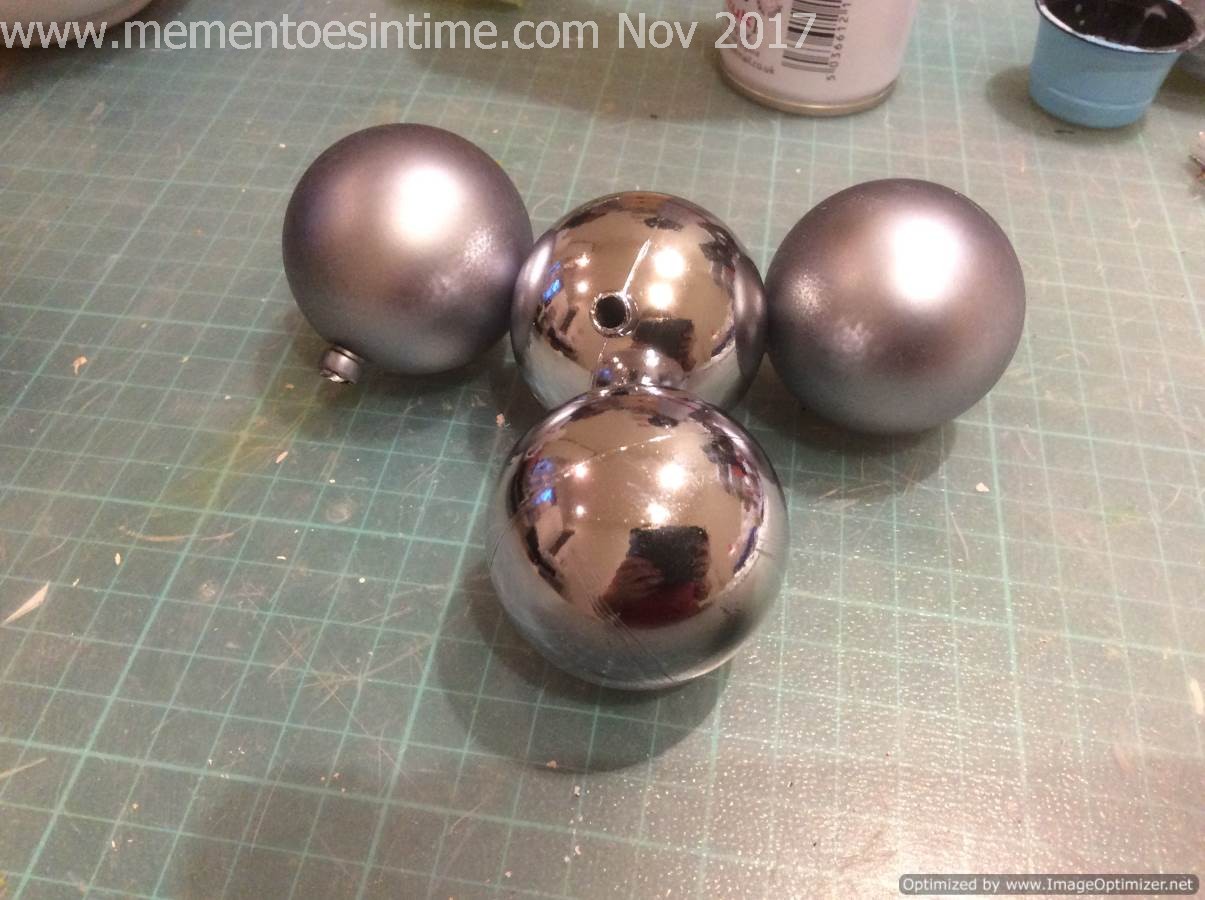 I just love how these turned out, taking basic boring and cheap baubles and making them super pretty. One pack bought in the sales last year, has allowed me to make three different types of home crafted ornament to keep, what a bargain!!