| | |
| --- | --- |
| Posted on December 6, 2017 at 9:15 PM | |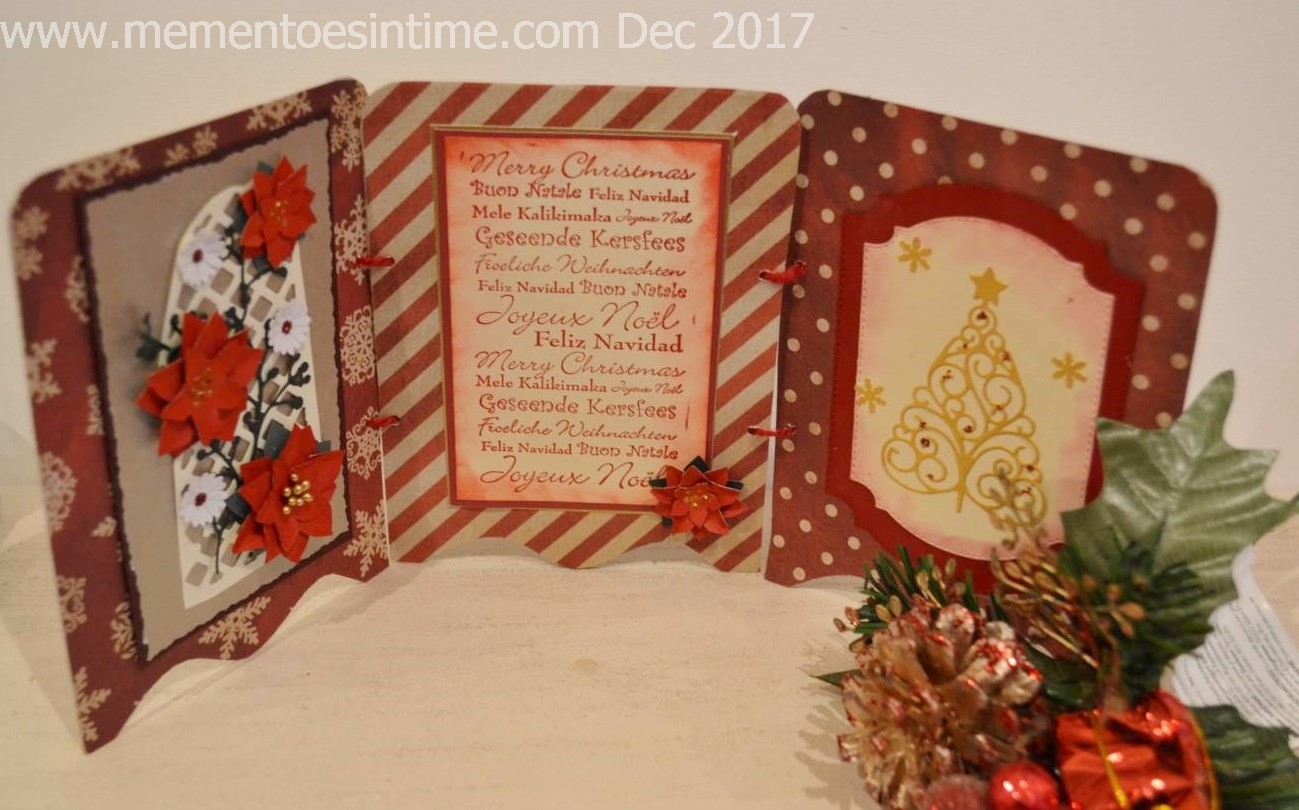 At last I have got around to putting up some Christmas decorations! Actually, this year was the first year ever that I really didn't want to get involved in it all. For some reason, maybe age, maybe generally being a humbug, I just didn't want to go in the loft and pull down the Christmas decorations. After much fussing, my dearly beloved husband clambered up there, with very little complaint, which was a surprise, as he generally doesn't like doing anything he is asked to do. I then told my smallest teenager that she would be tasked with decorating the Christmas Tree if she did indeed want one. After much whining, she did agree and in fact she made a fantastic job of it!

So anyway, in the spirit of Christmas decorating, today's project idea is a lovely display piece. I originally intended making this as a sort of card but decided that with the chipboard, you are making something much more permanent, so ended up making something in between.
I am using the Chipboard Screen Template, decorated in festive papers with handmade paper poinsettias, a stamped a die cut tree and a stamped greeting.I originally made this with someone in mind but decided I liked it so much on my fireplace that I am going to leave it there for Christmas. Here are a couple more pictures. No project notes as it is really self explanatory.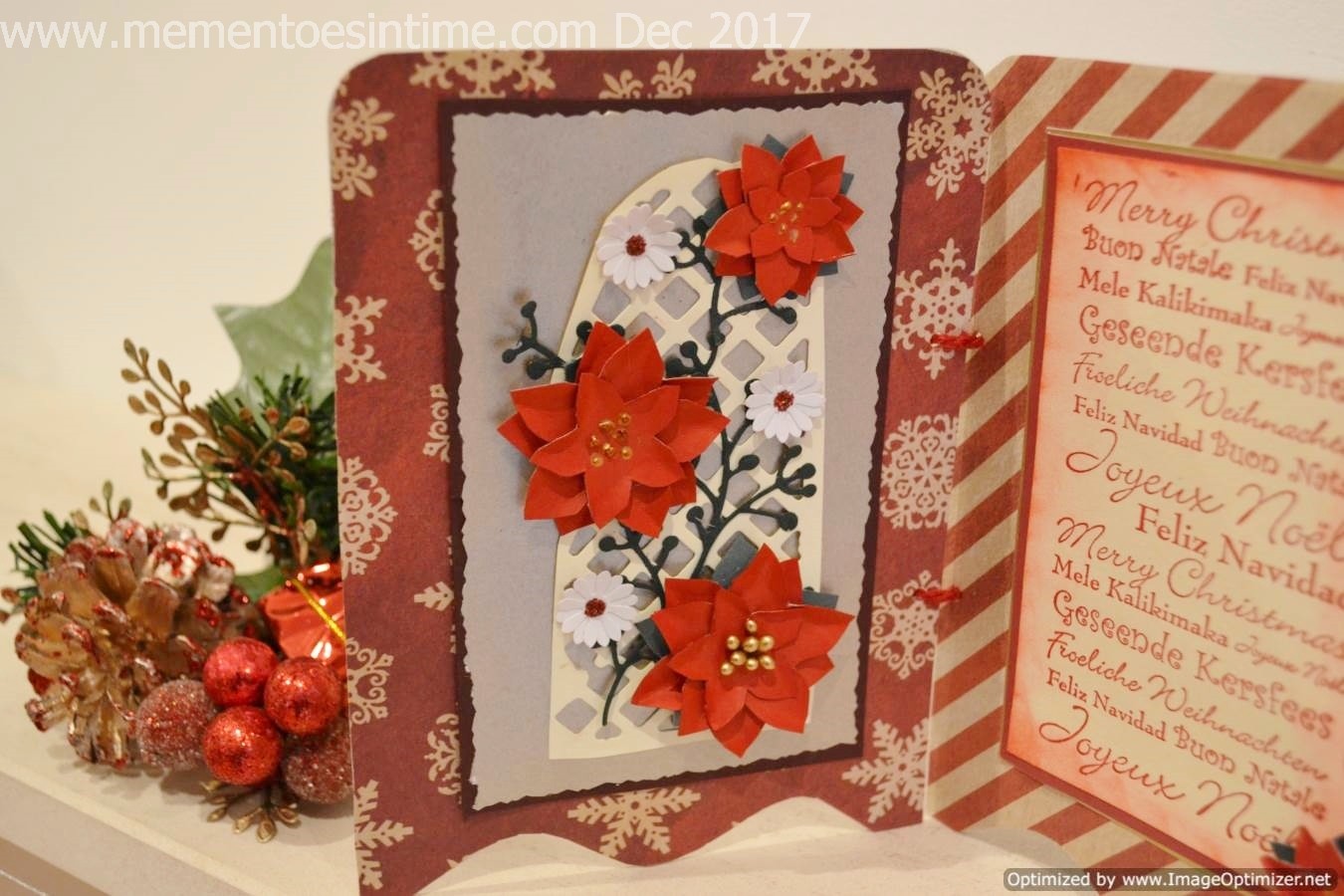 I got carried away making the paper flowers, which were so simple to make. I will be posting up a free template for those in another blog post but you could use your paper punches or die cutters to make them also.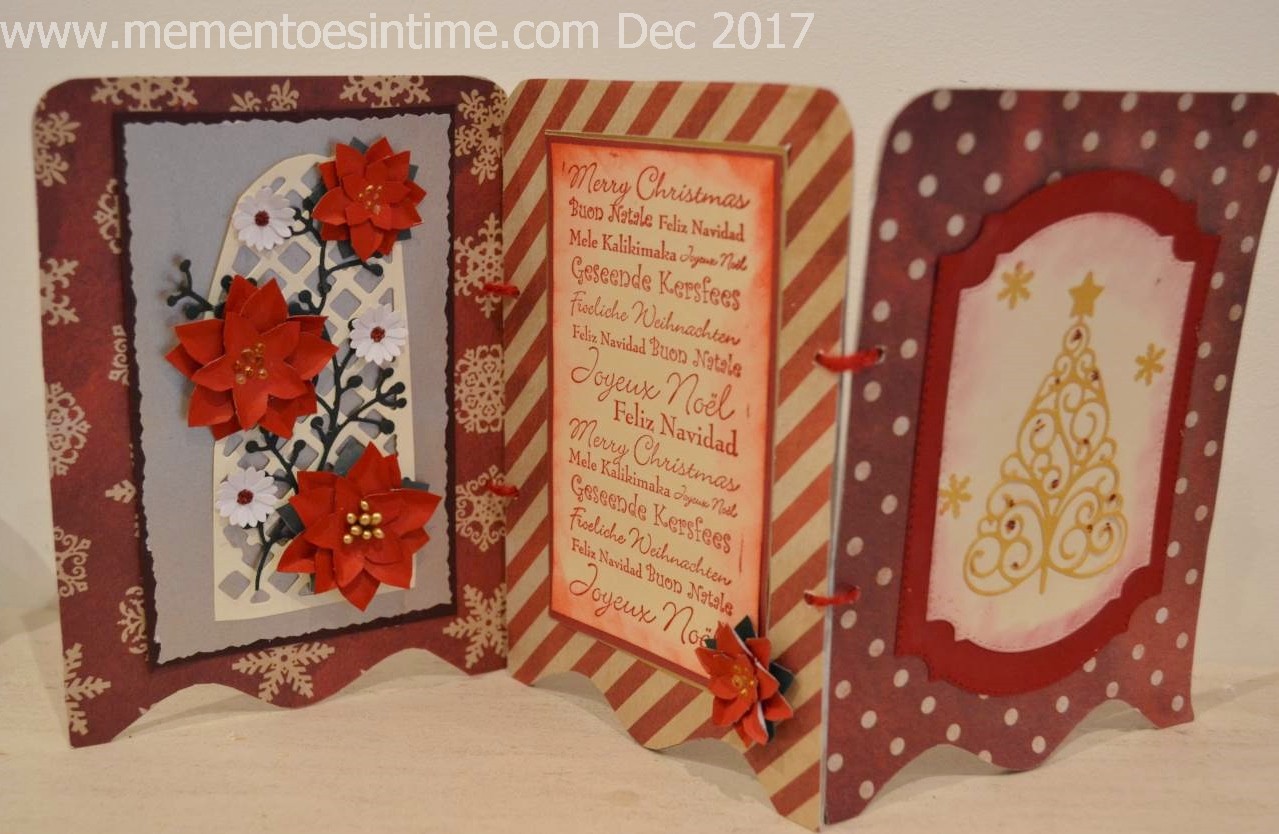 There are just so many ways you can use this template, to make display screens for all kinds of occasions. This is just one idea! I hope you have enjoyed our Christmas Series, as we draw close the end for this year. Please do leave me a comment on the Facebook page or indeed down below this blog post. All comments and questions are gratefully received.