| | |
| --- | --- |
| Posted on December 7, 2017 at 9:15 PM | |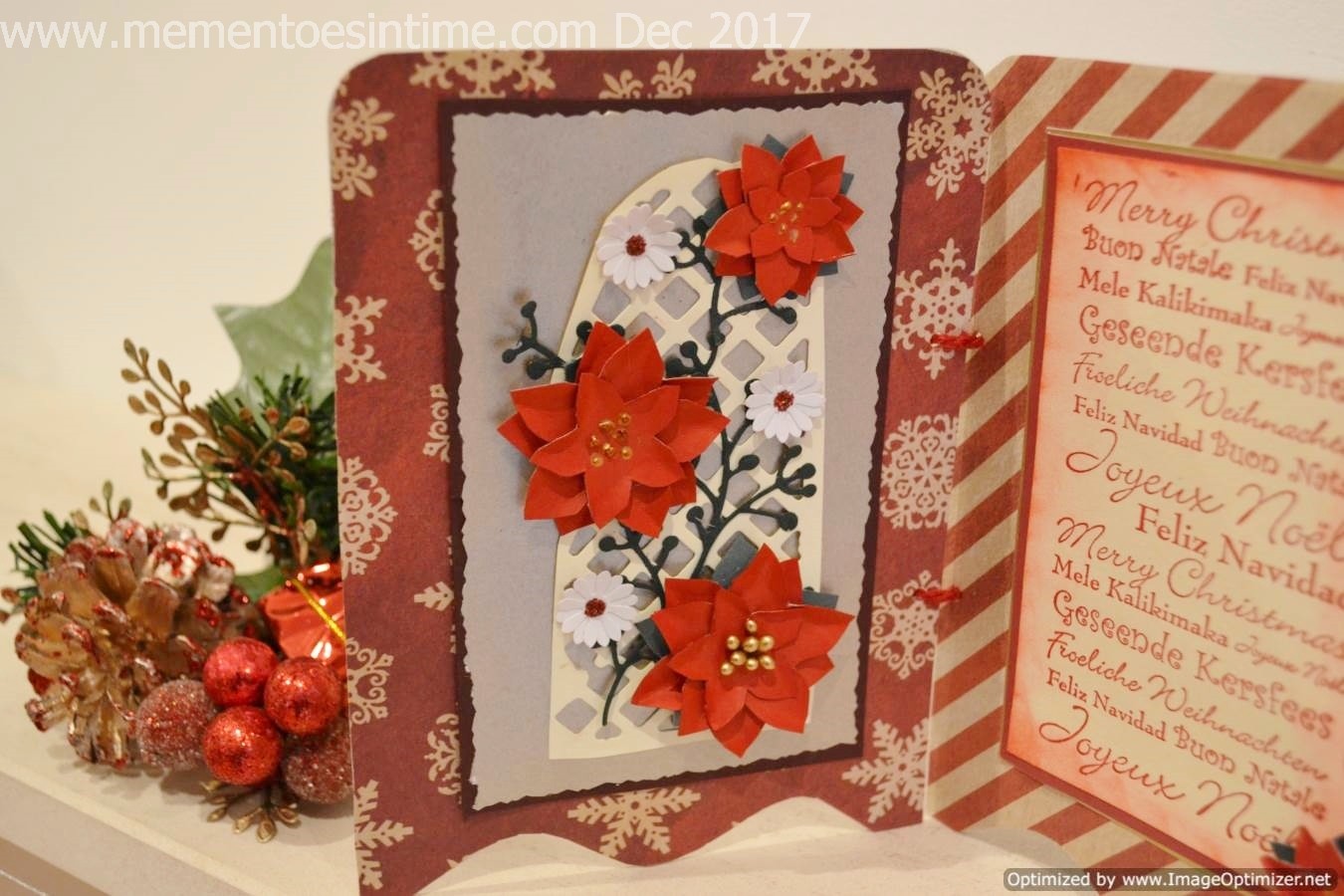 As promised, in today's post we will be making some paper poinsettias that you can use to make the Chipboard Screen Display or use on any other papercraft projects. Again, because I am a nice person, I have added a free template to the Member pages, so check there if you want to make some flowers along with me.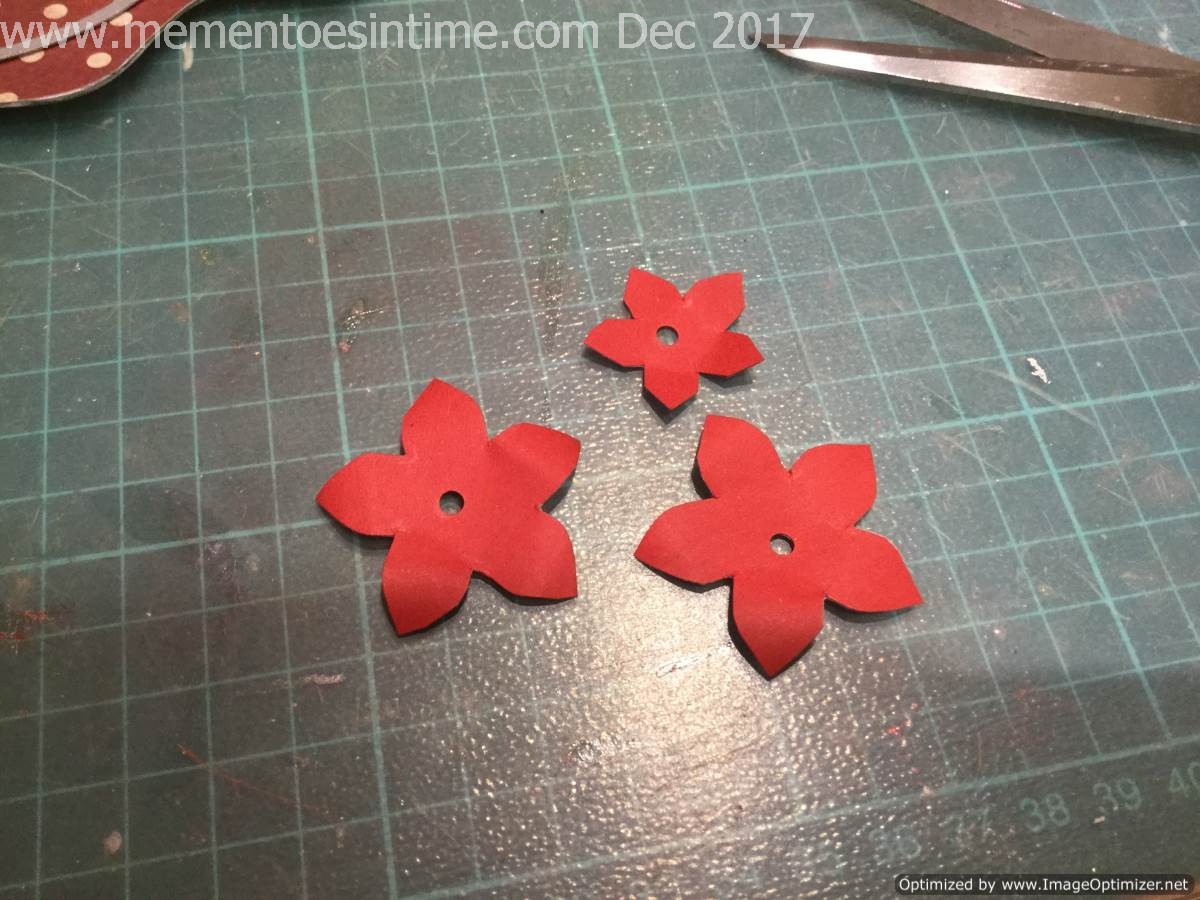 The template includes flowers in three sizes, so you can make two different sized poinsettias. I have cut two of one size and one of a smaller size here but you can add as many layers as you like. I also cut a green one in the larger size to act as leaves but forgot to add it into the photo above. After cutting them out, I have just punched a hole through the middle of each flower.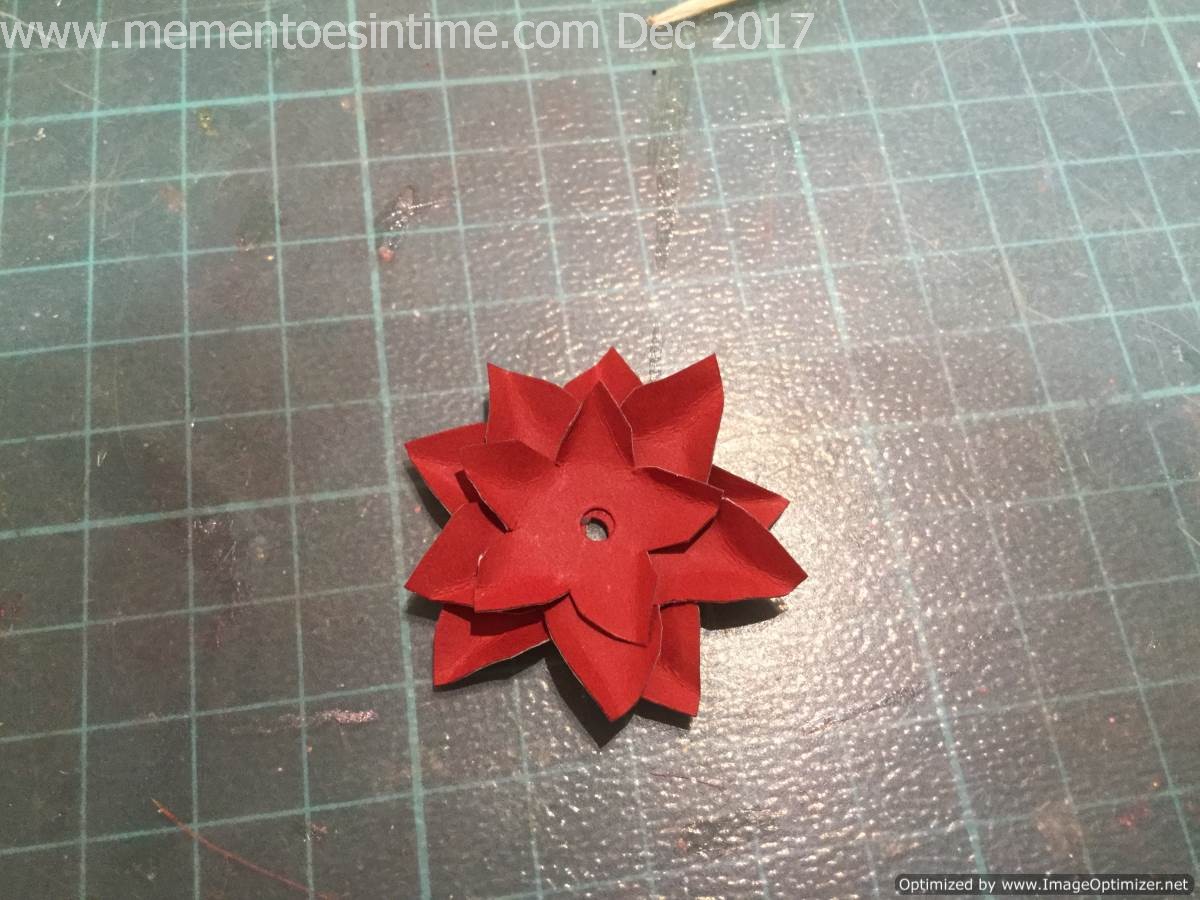 Now you can start shaping the petals to get the effect that you want, depending on the project. If you are making a card for sending, you may wish to leave the petals flat. I just used a bamboo skewer to fold and shape each petal but if you have a shaping tool, even better. Then just layer them up, offsetting each one so the petals don't overlay each other.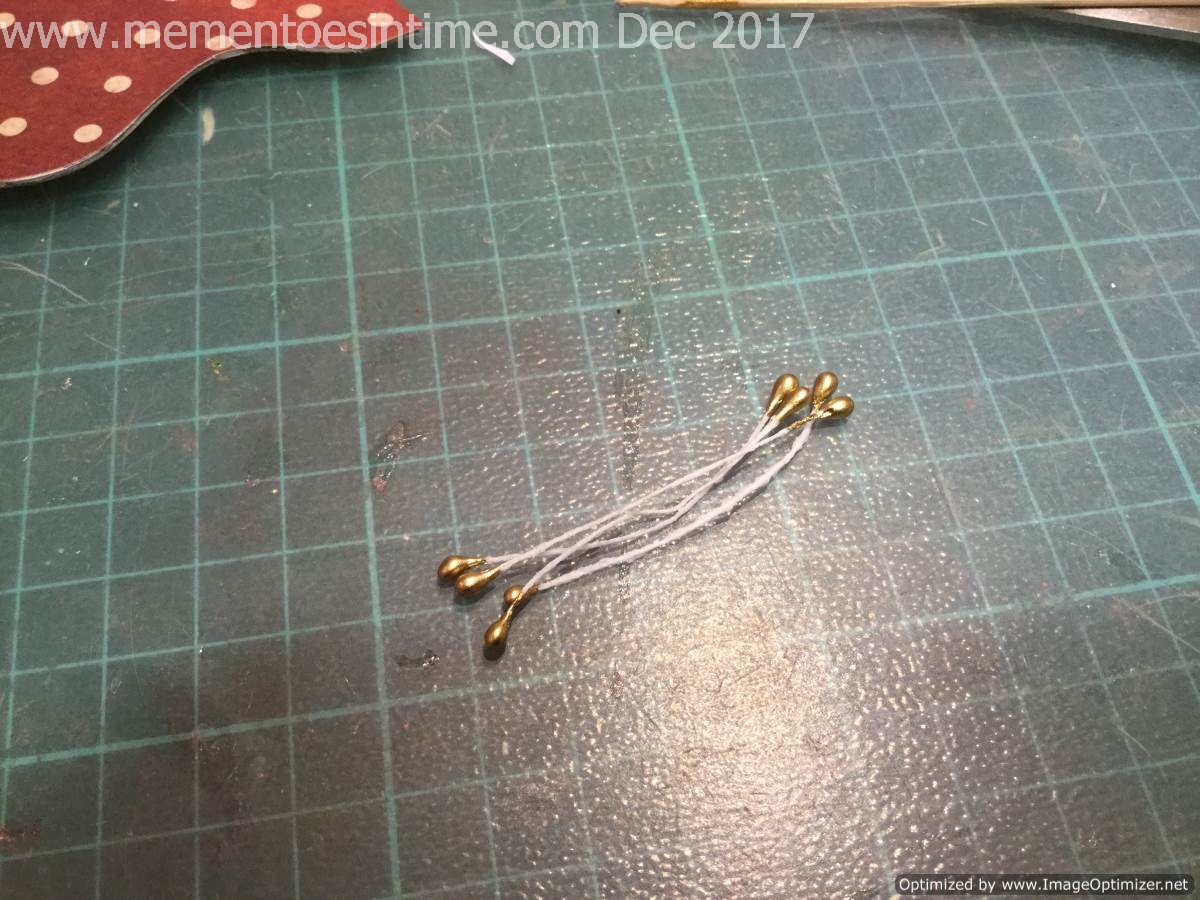 Here is the bit that really gives your paper flower a realistic look. These stamens are super cheap and you can usually pick them up on Ebay. I have some gold ones here but if you have another colour, you can add some Distress Paint or similar to recolour them. I folded them in half to get the stamens all clumped together and then you just feed the string through the hole in the petals.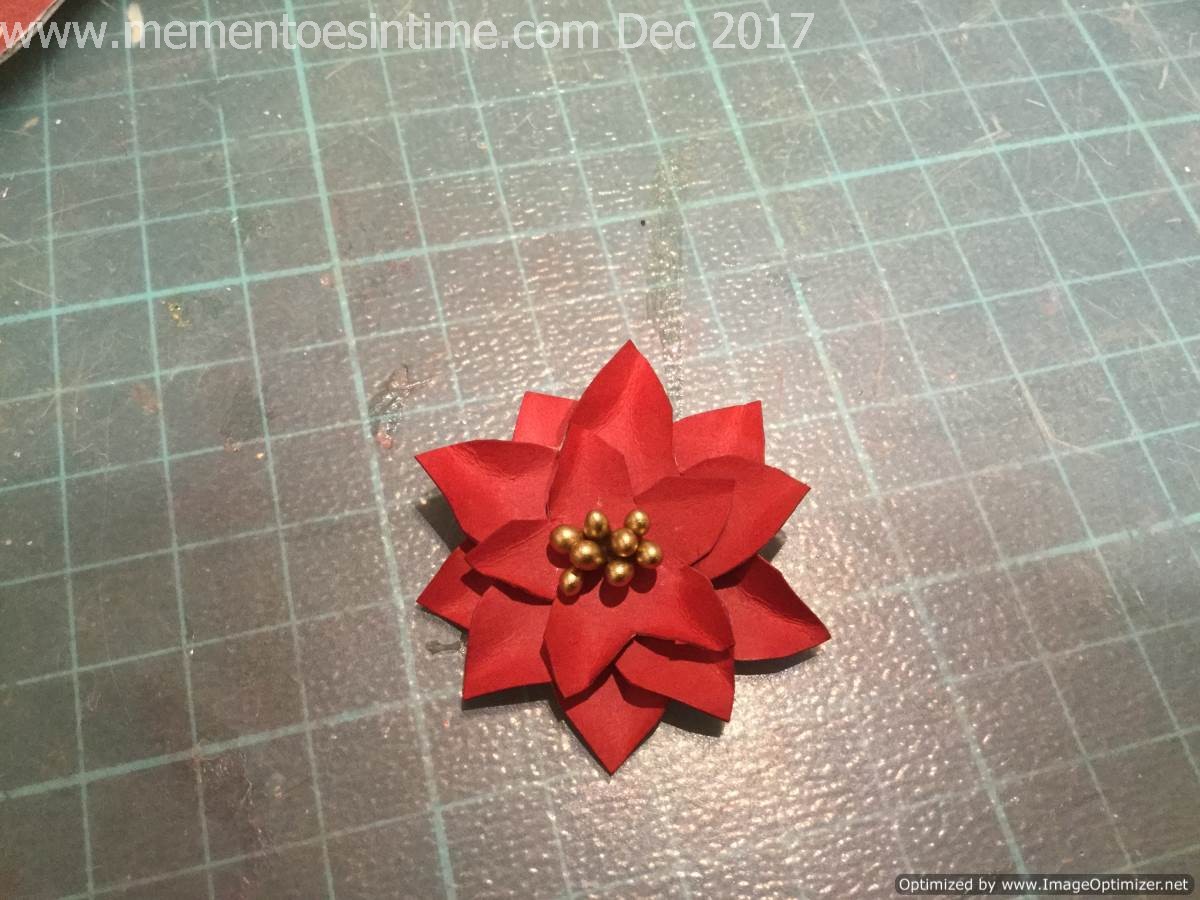 Here is my finished poinsettia.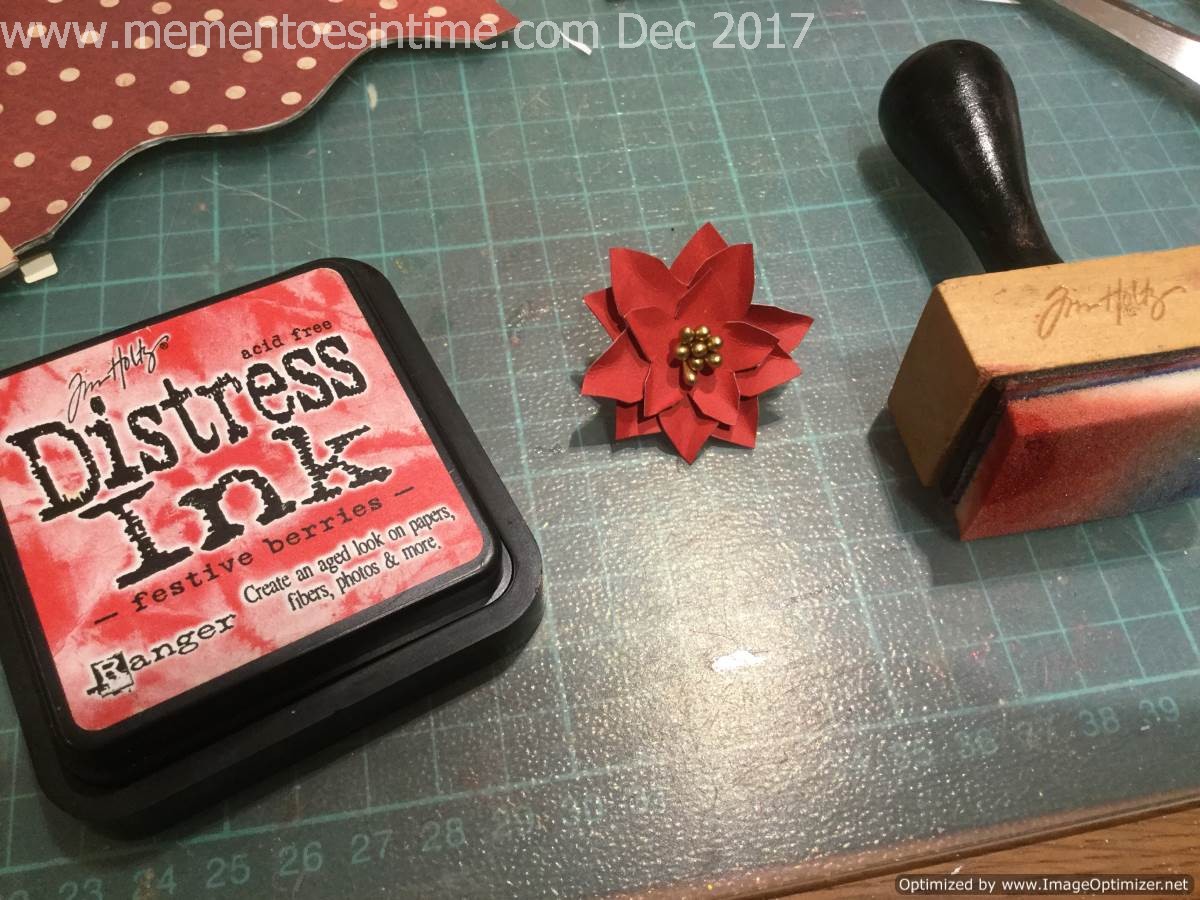 I have added some Distress Ink (Festive Berries) to add a little dimension.

Then a final layer of a green flower underneath finishes the flower off nicely.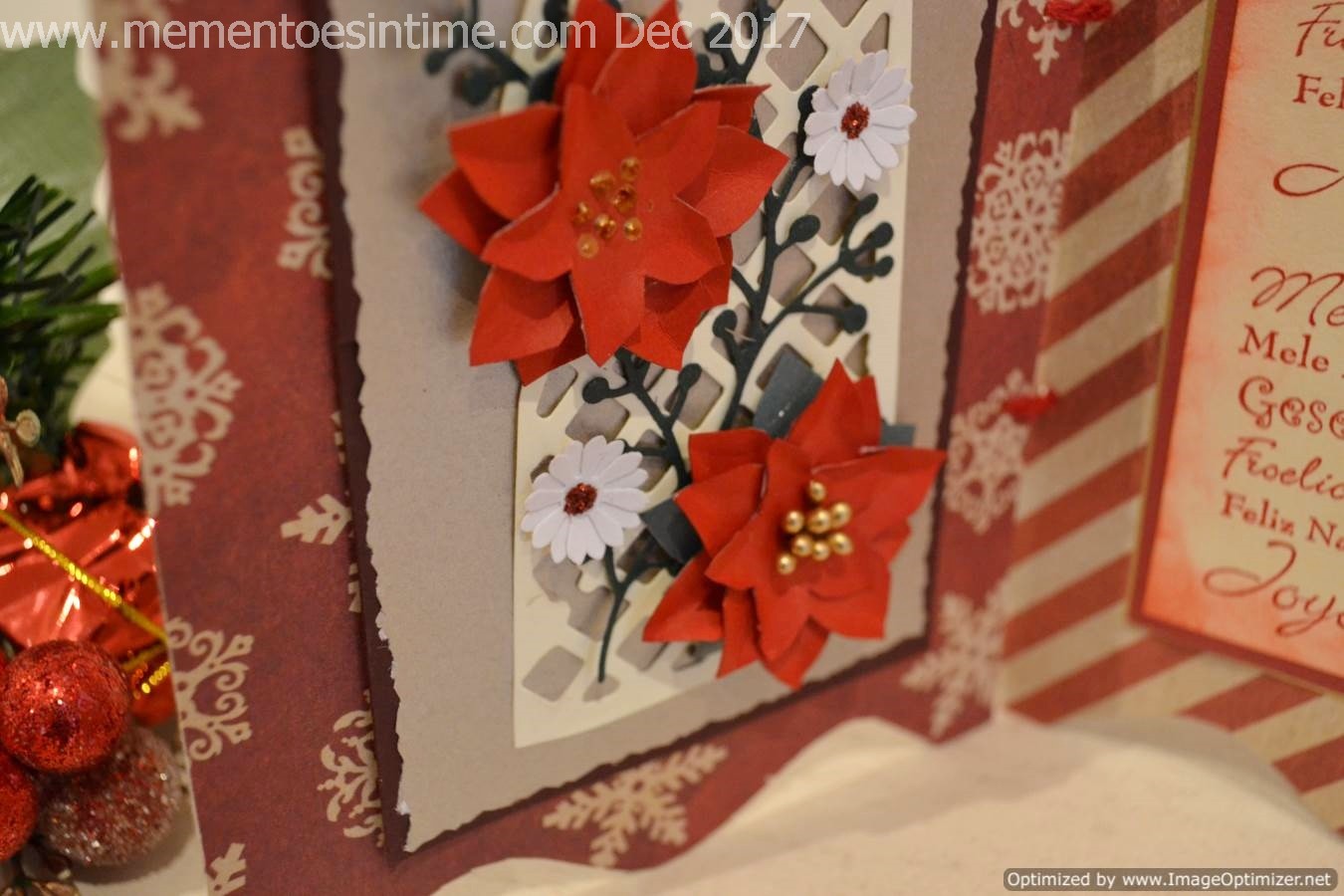 Really pleased with how these turned out. For the smaller flowers, you could use drops of Liquid Pearls to add the stamens rather than feeding through the beaded stamens, as they can be fiddly. I hope you have enjoyed today's post and you can pick up the template on the Member Pages.