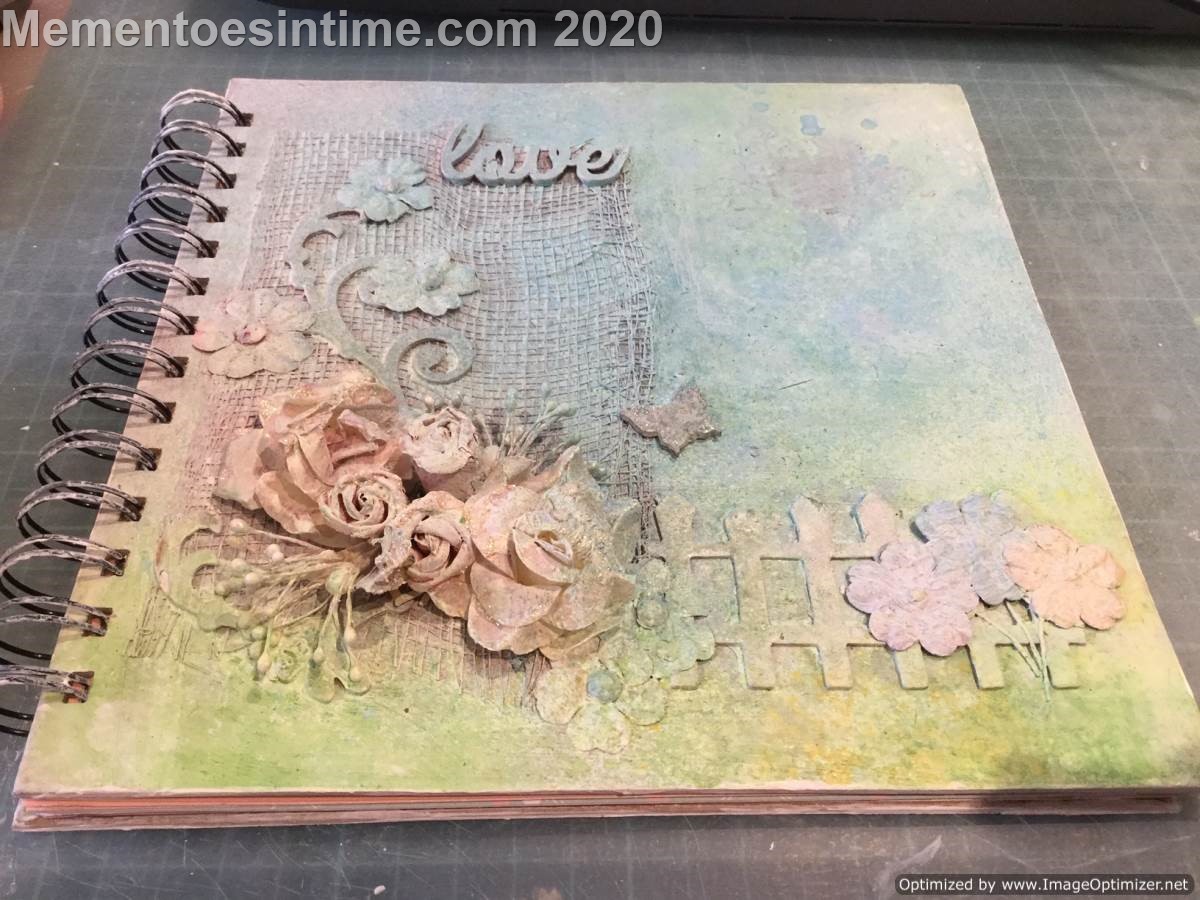 The Corona Virus thing has had one good thing come out of it for me. Basically, the website I had abandoned over the last few years  has suddenly become of great interest again. I guess the boredom of being faced with endless weeks stuck in the house, a uni assignment to do, a house to sell, amongst many other things has pushed me back to my crafts.The huge personal issues over the last few years, including losing some special people in my life have stopped the creative flow but now is the time to move on. Call this a sanity project!

Actually, I hadn't realised how much I had missed my crafts, the inks, the stamps and everything else, so I have decided to dust down the tools and get back to doing something I love, rather than all the things I have HAD to do over the last few years. This must be the same for many people across the world right now. This will just be a place to post some of the things I get up to, nothing formal but I hope you enjoy browsing whatever comes out of it.
I realised how many boxes of things I had lying around in my garage. Clearing out your garage seems to be one of those jobs keeping people busy right now, so I decided to rise to the challenge. Anyway, I stumbled on a box of covers, pages and coil binders, the ones made by Zutter. I got so cross with all those stupid coils getting tangled up so I had stuffed them in a box and left them there until I calmed down, which turned out to be a few years.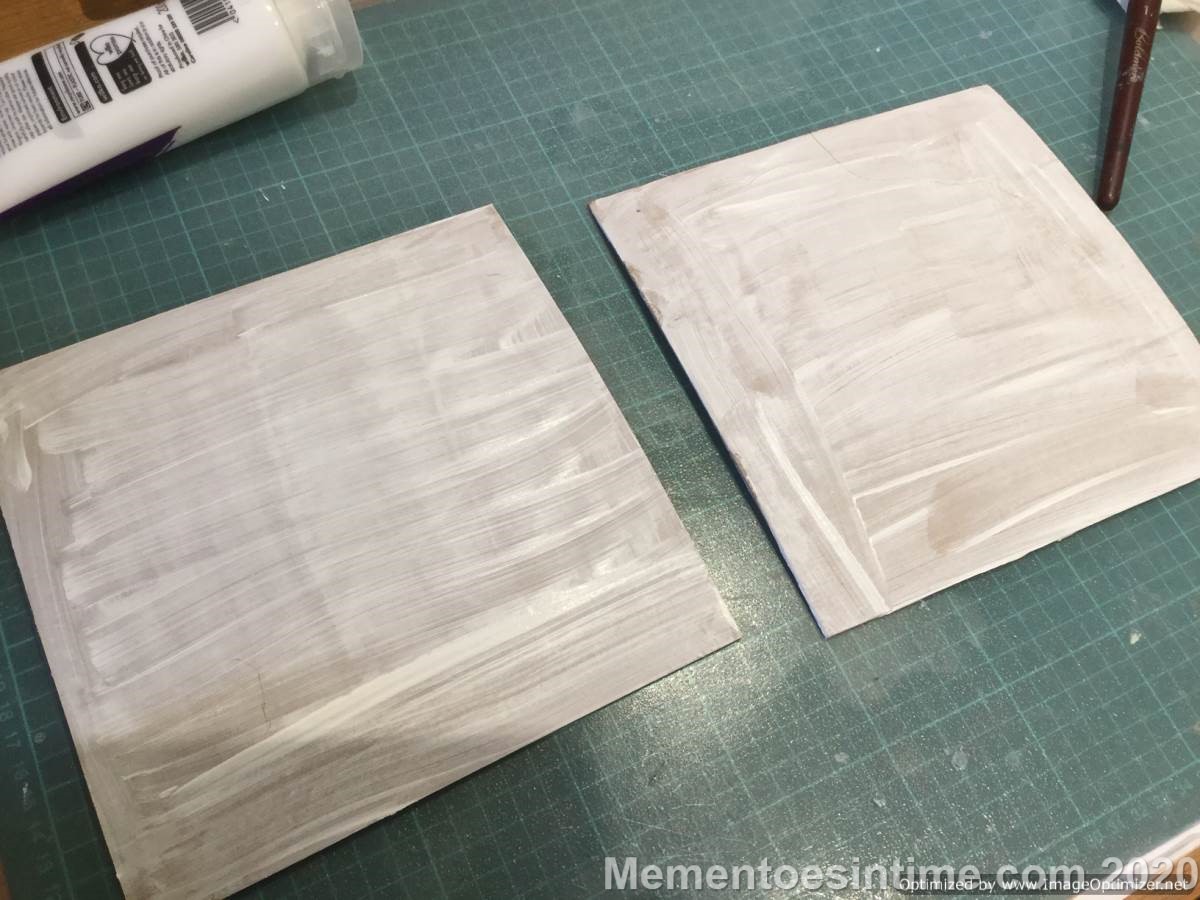 I decided to pull the stuff out and create something to cheer myself up, a simple album to store some thoughts. No detailed notes here, just some photos. A base coat of white paint on the covers gets a nice canvas to work upon.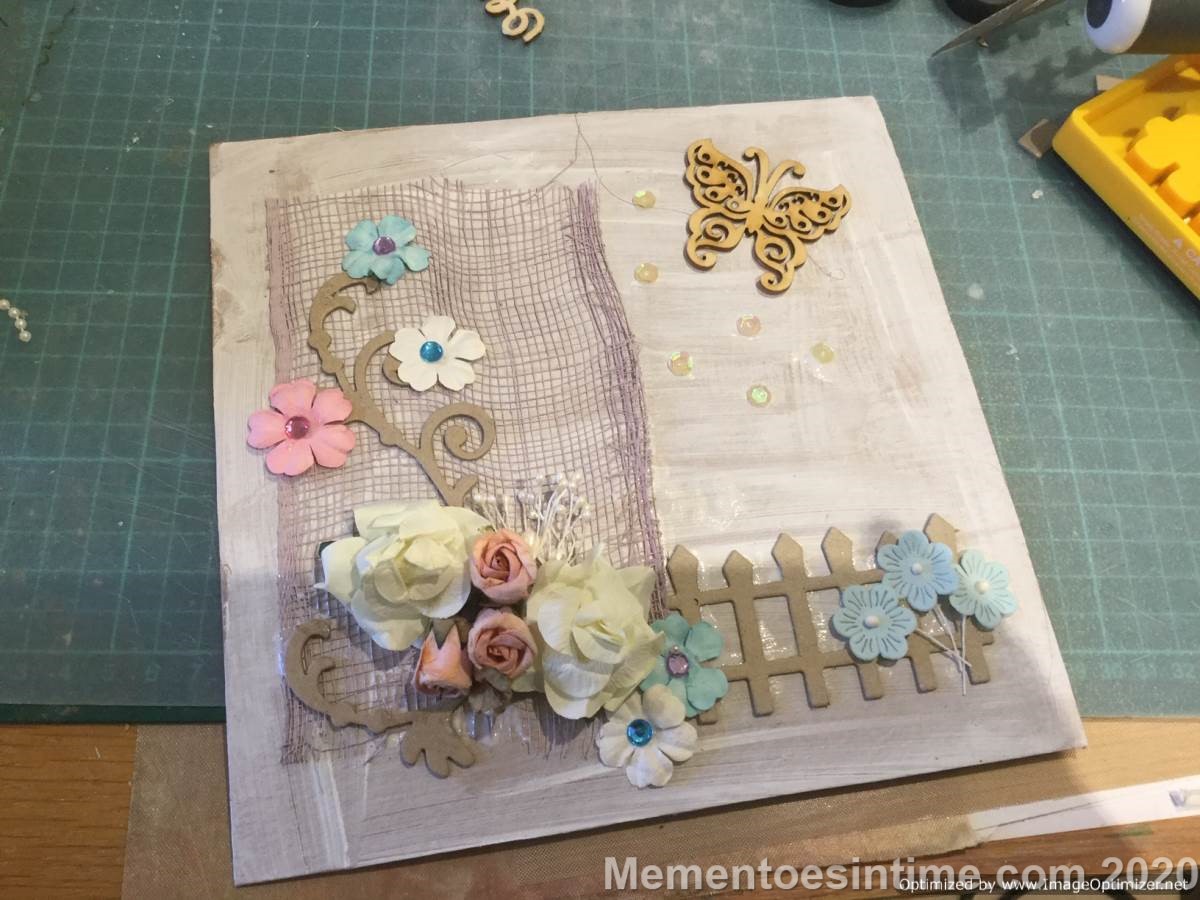 Now just stick on anything you can find, like paper flowers, die cuts etc and cover with some white gesso to give a nice base. Note: those sequins got removed, as did the butterfly and the flowers by the fence but the basic project remains the same.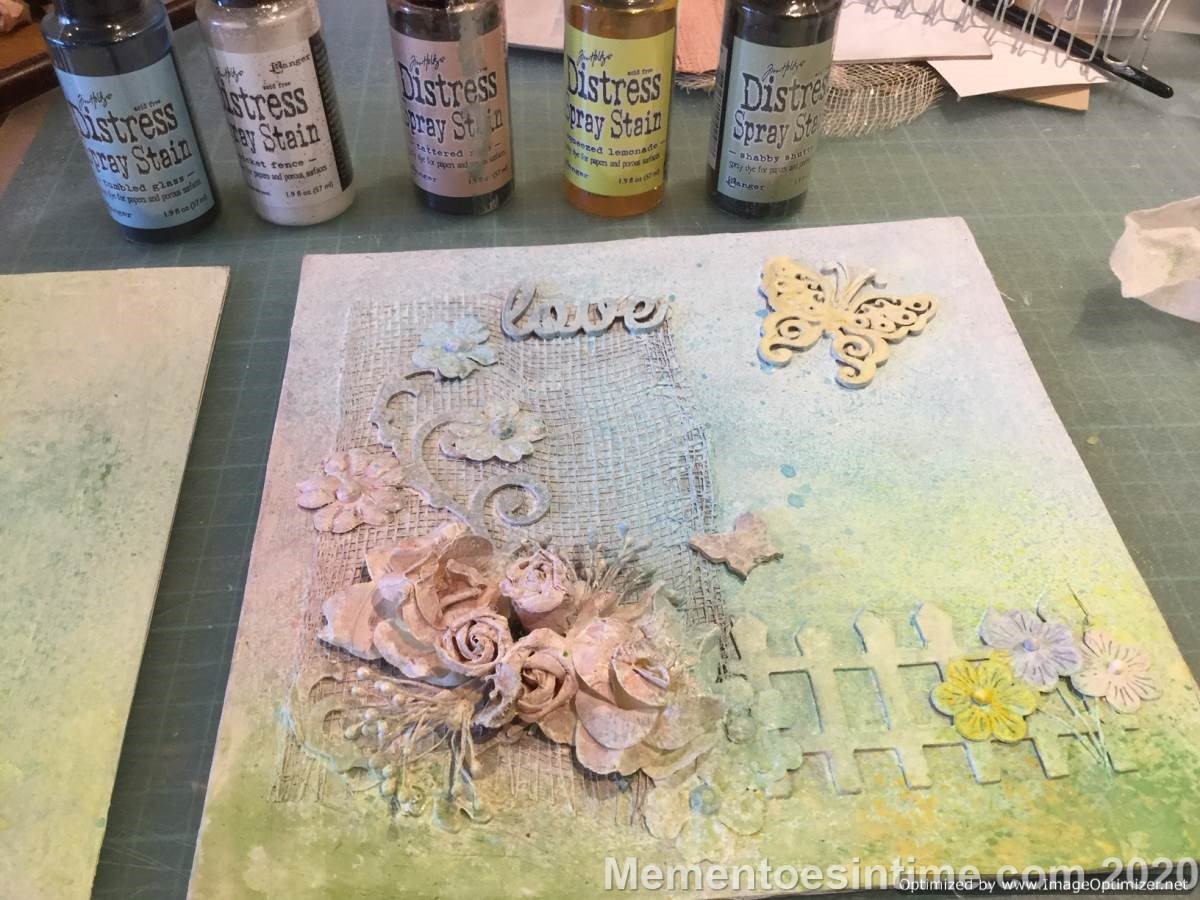 Then get out the spray inks, I am using my distress ones but you could use the glimmer mists and just ink in a spray bottle watered down a bit. You can't direct the colours exactly, so just go for general areas. The effect is actually very nice. Keep on layering up the colour until you get something you like.

The coil was painted with gesso too and the pages inside were actually some old scrapbook paper I had lying around, rather than plain white pages. I want this to be a place to glue things I find that I like rather than a place to write notes. This was a quick project but it definitely feeds the soul to get the paint and glue on your hands again.
If anyone reading this wants a tutorial on using that Zutter machine that you might have gathering dust on a shelf somewhere, then please add a comment below and I will upload some notes and maybe a video.