| | |
| --- | --- |
| Posted on April 3, 2020 at 8:45 AM | |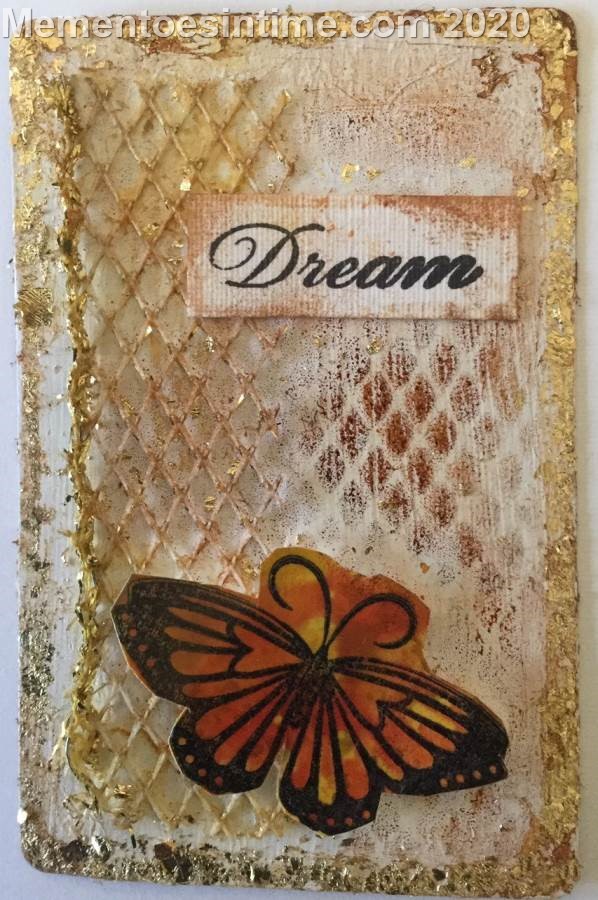 Welcome to the first post in our new series to beat the boredom of lockdown. The topic is :
DREAM
Techniques covered include:
distress oxide inks backgrounds
stencilling

Playing Card Number one is a simple technique, using inks and a piece of metal mesh ribbon as a stencil. I am using my Adirondack inks with a small piece of sponge. They have such lovely colors which work well together - I have Ginger, Butterscotch, Terracotta, Rust and Expresso. They do stay wet for a while and will smudge if you are not careful but let them dry or use a heat gun to help it along.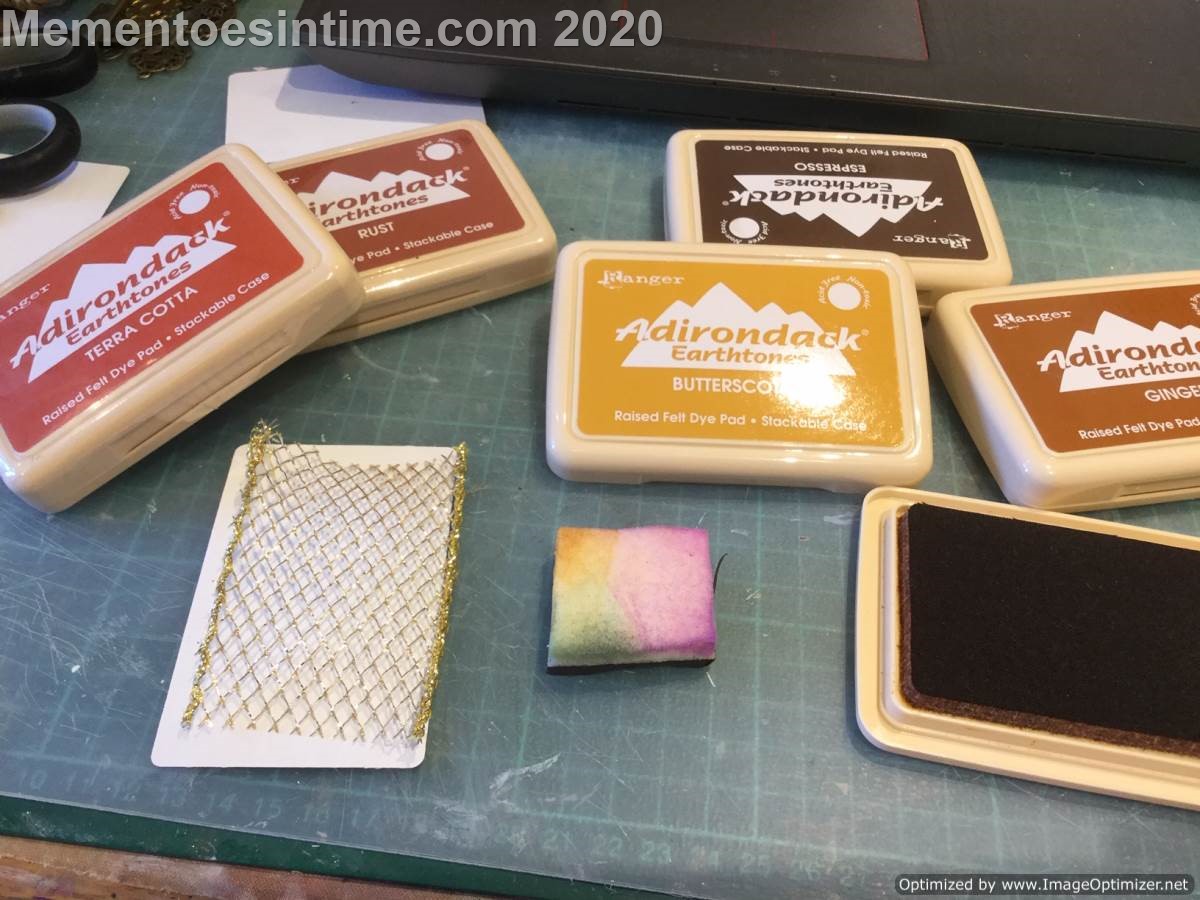 I dabbed the colors through the mesh to get an interesting background and since I liked the ribbon so much, I ended up using a piece cut in half as part of the design.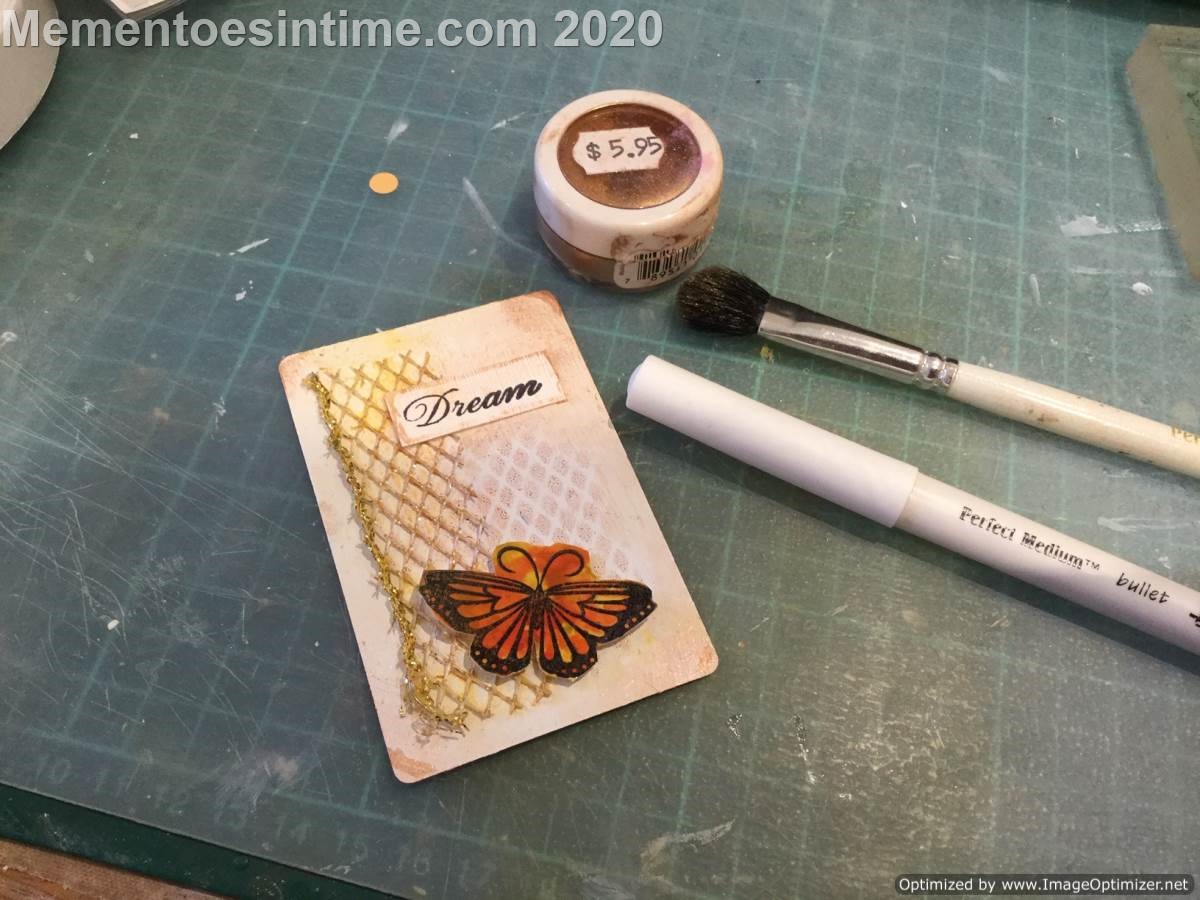 Some perfect pearls around the edges of the stamped wording and the edges of the card itself provided some shine.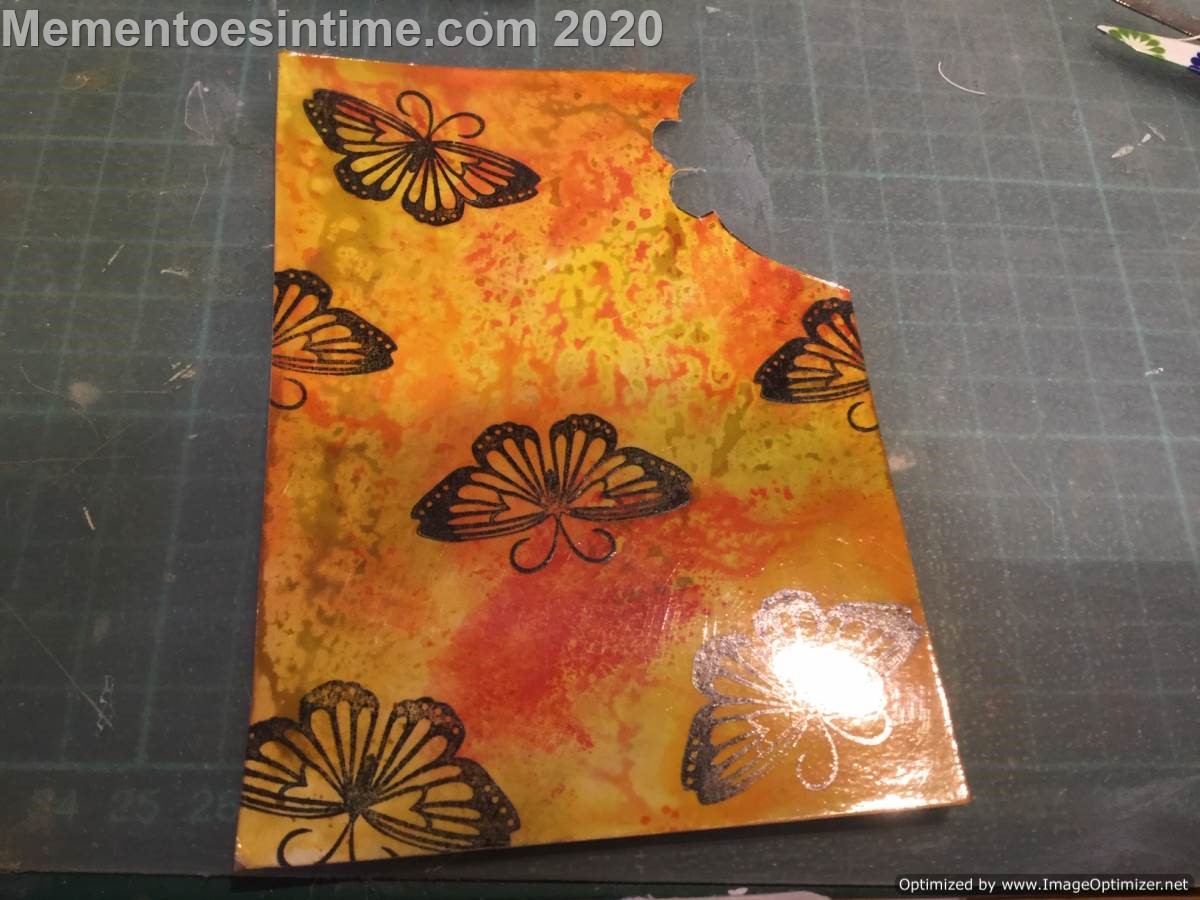 For the butterfly embellishment, I used one of the images from a previous project made in an earlier blog post on https://www.mementoesintime.com/apps/blog/show/44583596-all-about-distress-oxide-inks-roundup" target="_blank">Distress Oxide Inks.
I finished this card off with some gold leaf glued around the edges.