| | |
| --- | --- |
| Posted on April 7, 2020 at 10:50 AM | |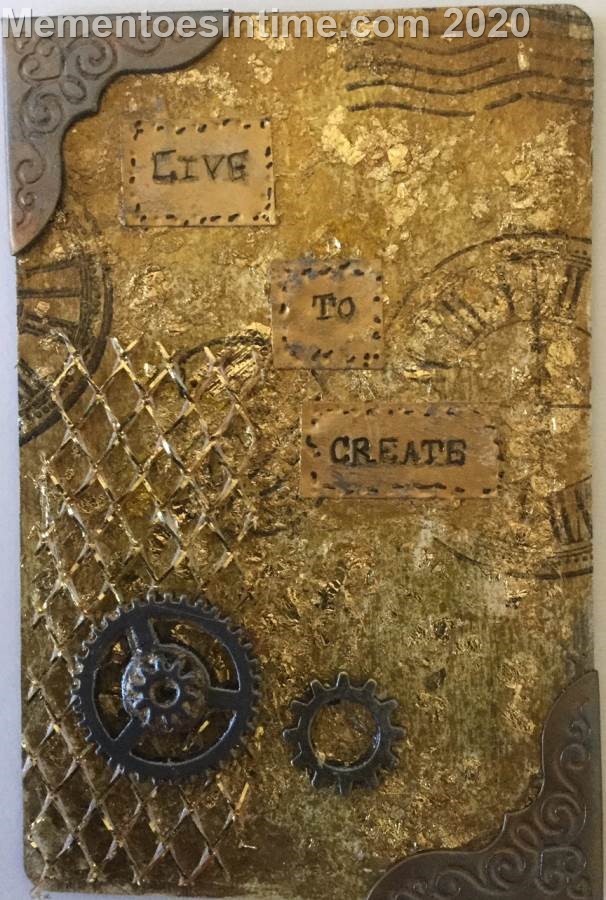 Here is the second card in the '52 Shades of Anything But Grey' Challenge.  If you want to join in, the topic is:
CREATE
Techniques used include:
Metallic lustre, glimmer mists and foiled backgrounds
Stamping
This one was really a 'make it up as you go along' type project. I was going for a metallic look obviously and wanted to go as far from grey metallic as possible but maybe overdid it a bit. :). The idea is that I wanted to make something that was obviously 'created' rather than natural because of the topic.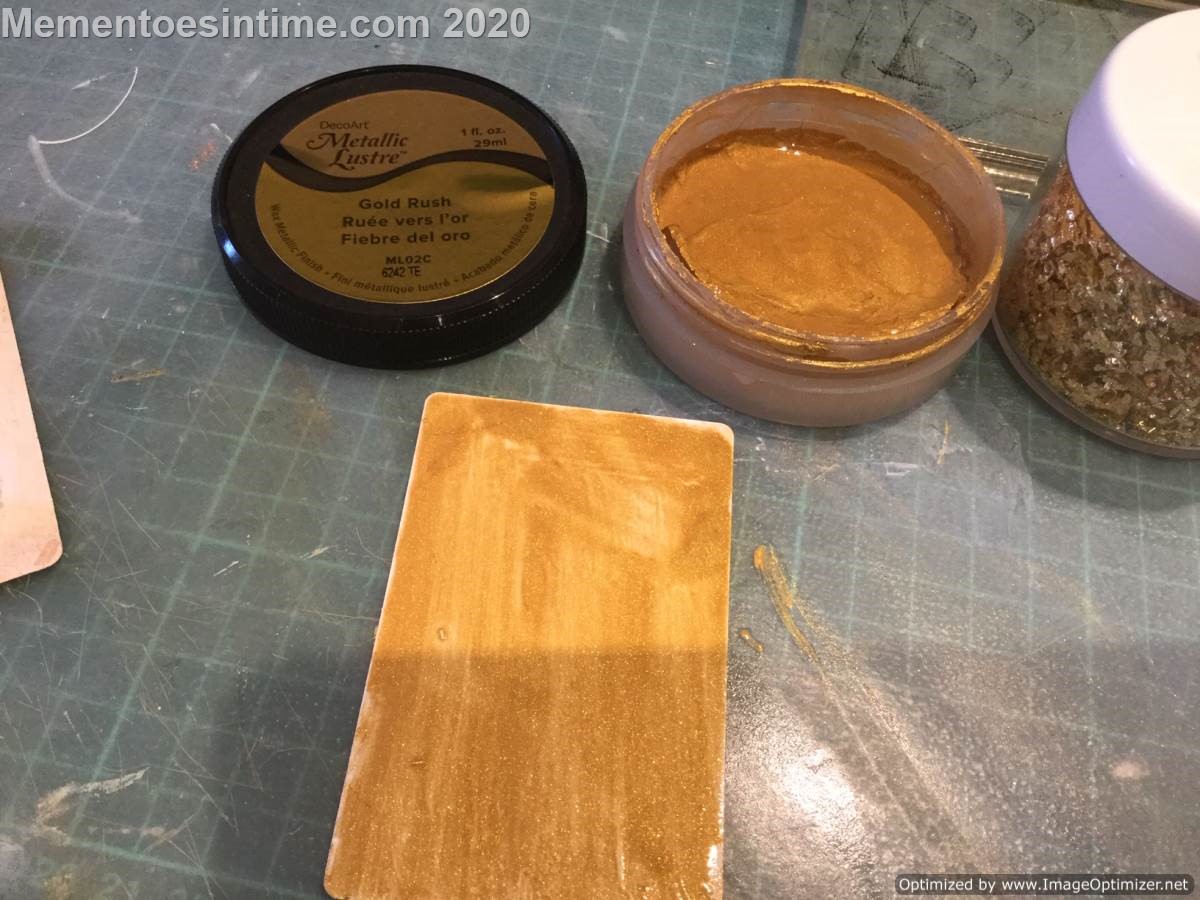 A base coat of metallic lustre watered down to a wash was basically a mistake, as my lustre had dried out so I added heaps of water to it. It actually worked out quite well. Then in with the glimmer mists, with some gold leaf and a piece of mesh ribbon to add heaps of texture. I am using some Adirondack ink to add depth around the edges, then stamped some clock images in Archival black ink.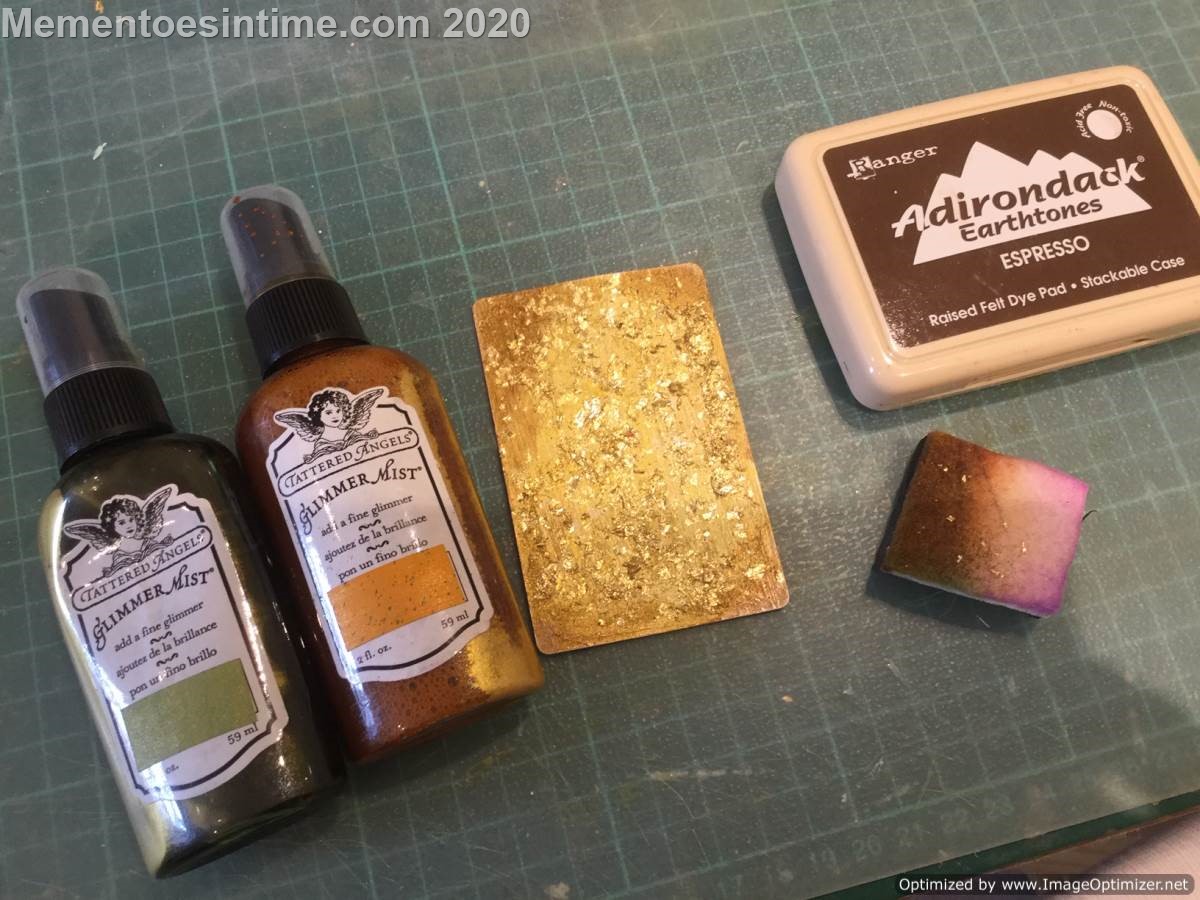 The words were typed on an old typewriter I found when clearing out my parent's house but I had to go over the words in pen as they disappeared under a pile of gold spray. A couple of metal cogs and some book corners finished off the project.This is really an in-your-face gold look but I love it!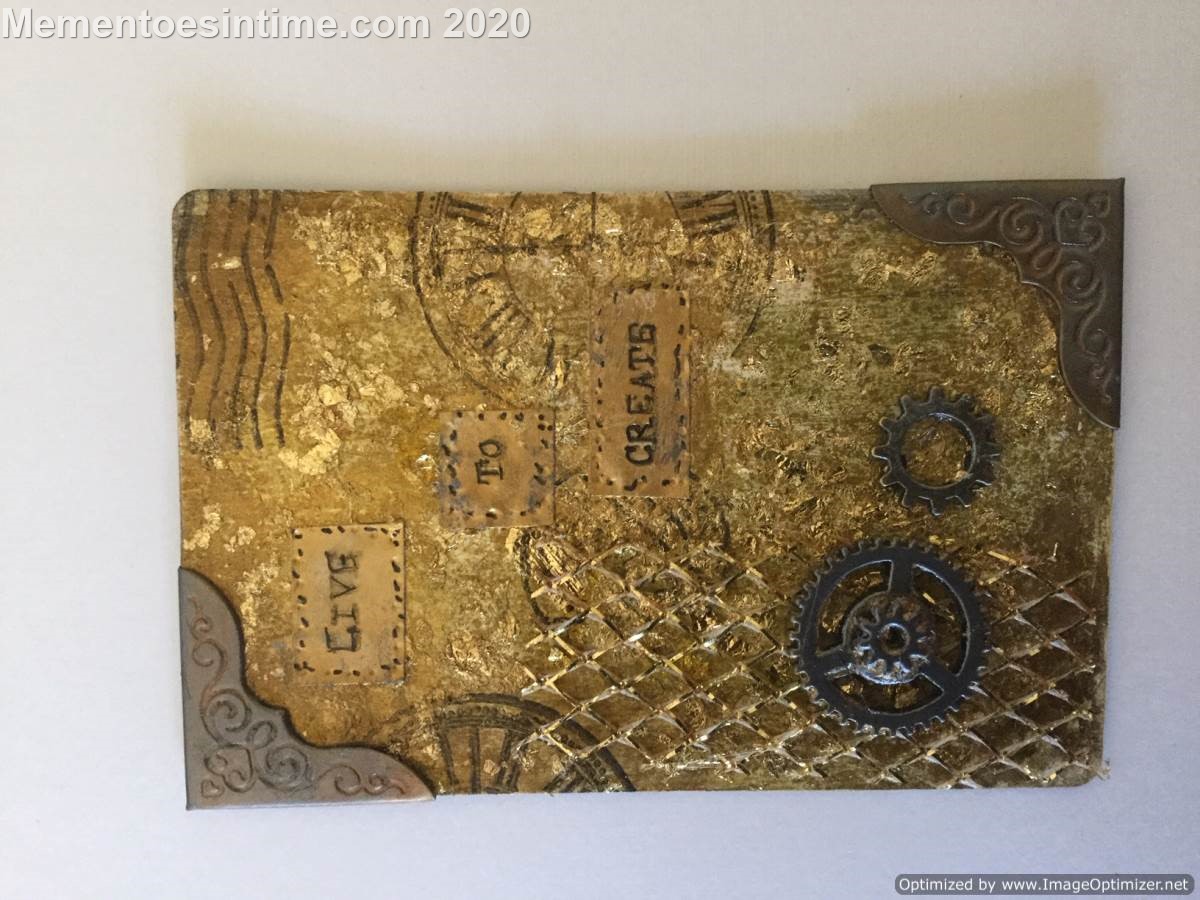 No idea why this won't load the right way around but nevermind.