| | |
| --- | --- |
| Posted on April 21, 2020 at 6:00 AM | |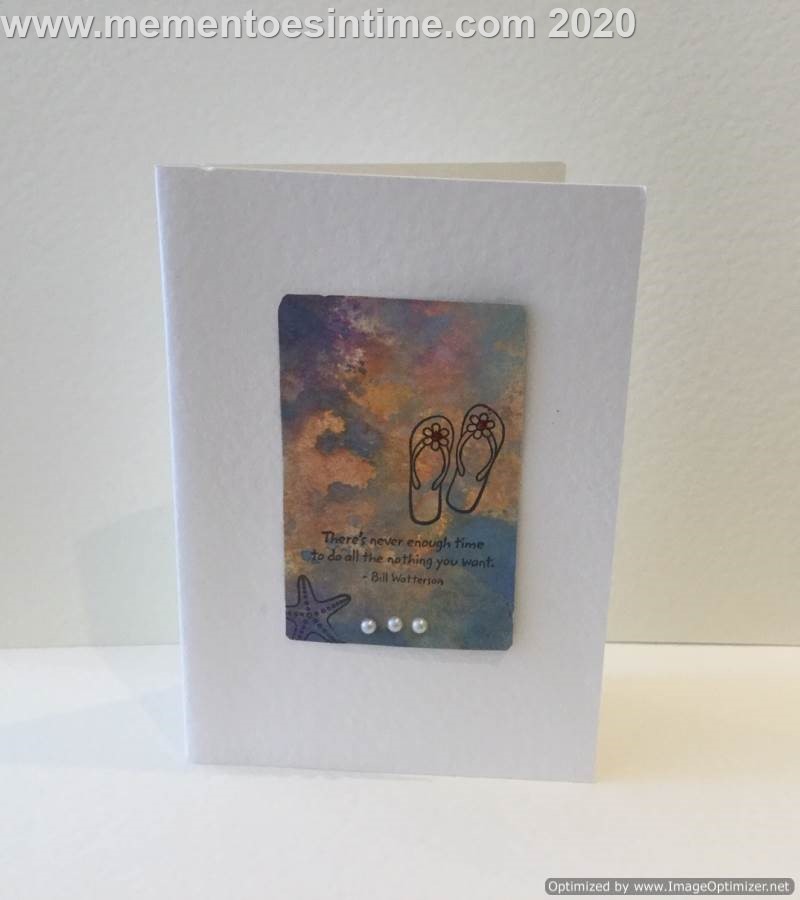 Stuck at home during the lockdown I have really been enjoying this little art project - '52 Shades of Anything But Grey'. Each playing card art piece only takes a short while to make but the end result is something that is marking the days as they pass, so that this point in time, however difficult, is remembered. Don't forget you can mount these easily onto a normal greetings card, so the effort is not wasted, it has a use! I have simply mounted mine with a few foam pads to give some dimension. This makes a nice notelet style card for a friend and is so quick, you could make up a batch all at once.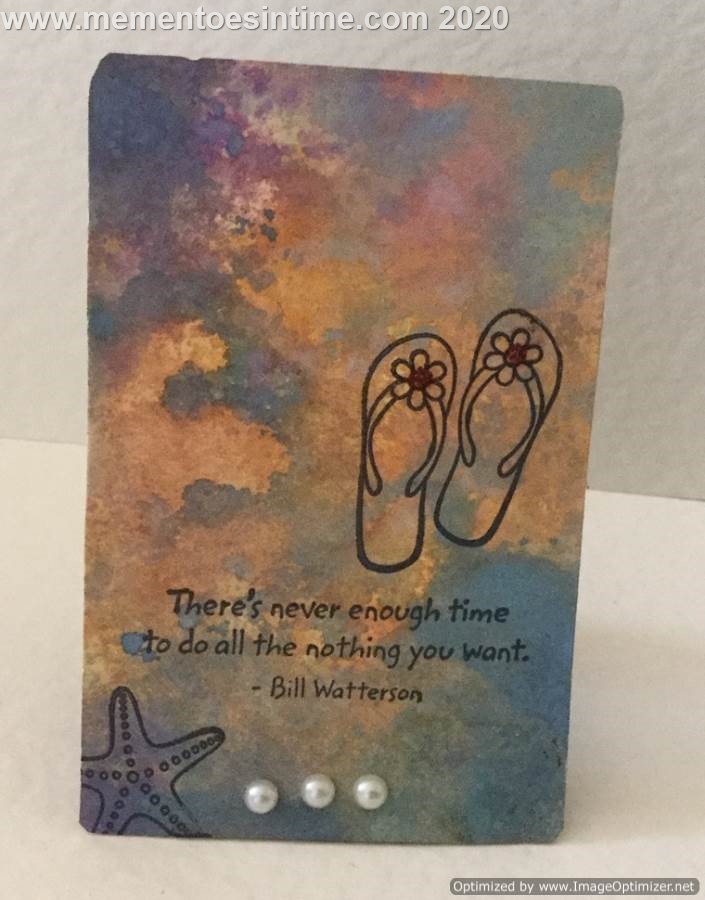 The topic was obviously.....'The Beach' and the techniques used are:
Distress Oxide Backgrounds
Stamping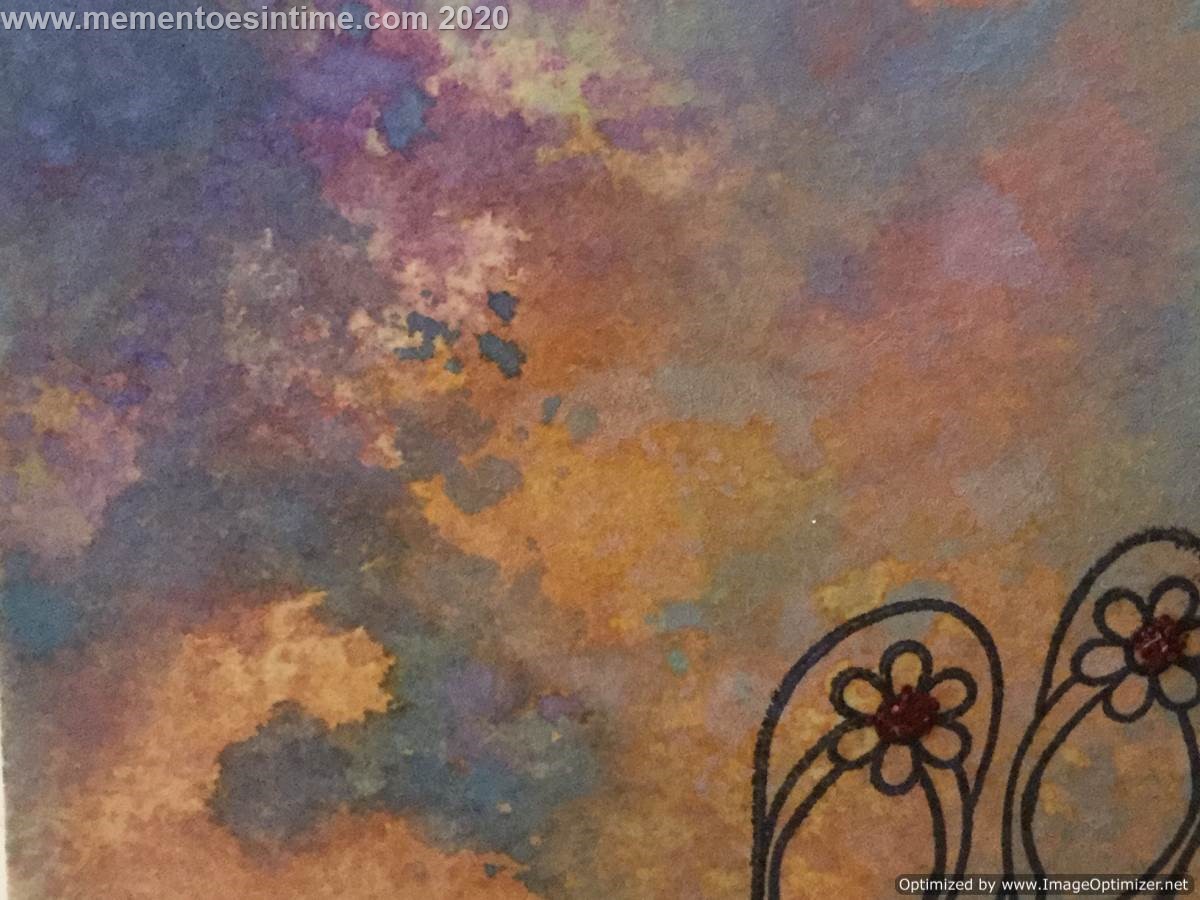 When I make these cards, I work from the materials back to the topic. This one was inspired by the stunning background produced with Distress Oxide inks, which reminded me of a sunset beach. I miss being on the sand, getting my feet wet, so this very quick card takes me back to better times. You can find all about how to create lovely Distress Oxide backgrounds in our 14 part series. Just search Distress Oxides in the search bar at the top of this blog or you can visit the 'Tips and Techniques' section on the left hand sidebar.
Note: The gorgeous sentiment comes from a Darkroom Door stamp set - 'Seaside'.
If you want to join in then please post a link below this blog or on the Facebook page. I would love to see what you make, so why not take the opportunity, while life has slowed right down to get back to doing what you love to do. That is precisely what I have done with this series. I am trying to keep my spirits up and the boredom at bay. I have lots to do actual work to do but this craftwork feeds the soul, don't you agree?