| | |
| --- | --- |
| Posted on April 14, 2020 at 6:10 AM | |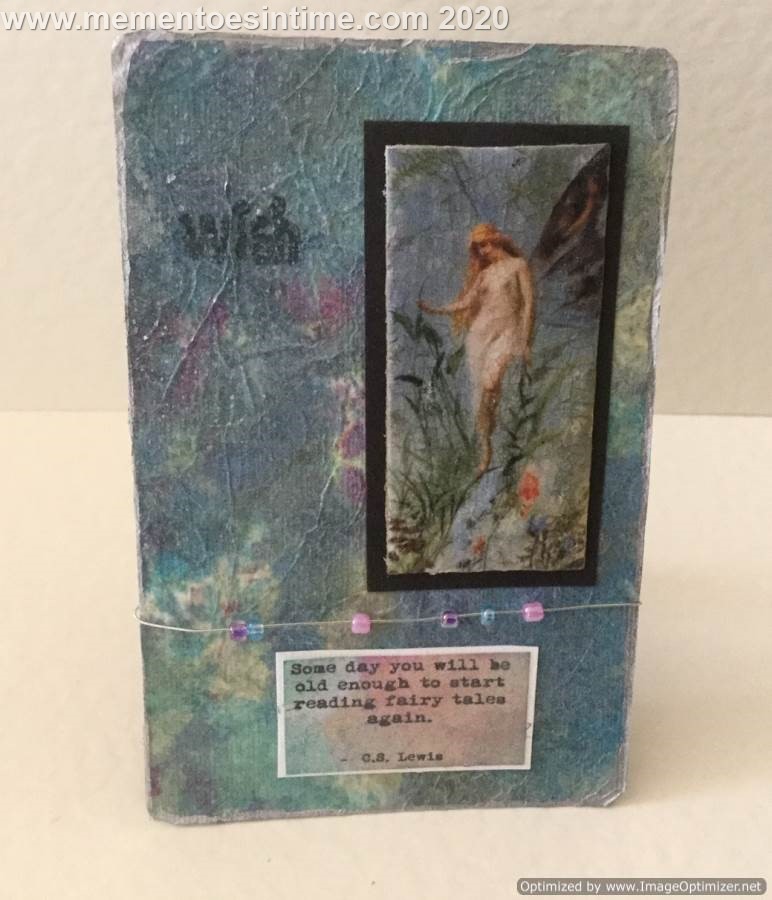 If you are following this series - thank you, joining in - even better and if you are new, welcome! Today's project in the '52 Cards of Anything But Grey' has the topic:
WISHES
Techniques used include:
Distress oxides tissue paper background
Crackle glazing

As usual, I worked from the background, which again is based on Distress Oxides but this time I am using a piece of scrunched tissue paper. The paper picked up the inks in a really unique way and I just loved the floaty, dreamy quality of it with the creases giving the texture. This inspired the topic 'Wishes' and the lovely fairy image suites it really well. The detail notes for how the background was done are in the Projects and Tips section on the left hand sidebar, under the Making Backgrounds section. For some reason I can't link to anything from this blog anymore without it looking a mess!

I want to credit where I got the image but can't find it again, so if you know, then drop me a line.
I have used the crackle finish again as it has such a nice vintage effect. A fantastic find is a silver Sharpy pen, which I have never tried out before. I have used this around the edges of the card and it was so much better than any of the silver pens I have had in the past. I think the sentiment is nice too, we are never too old for fairy tales. What do you think?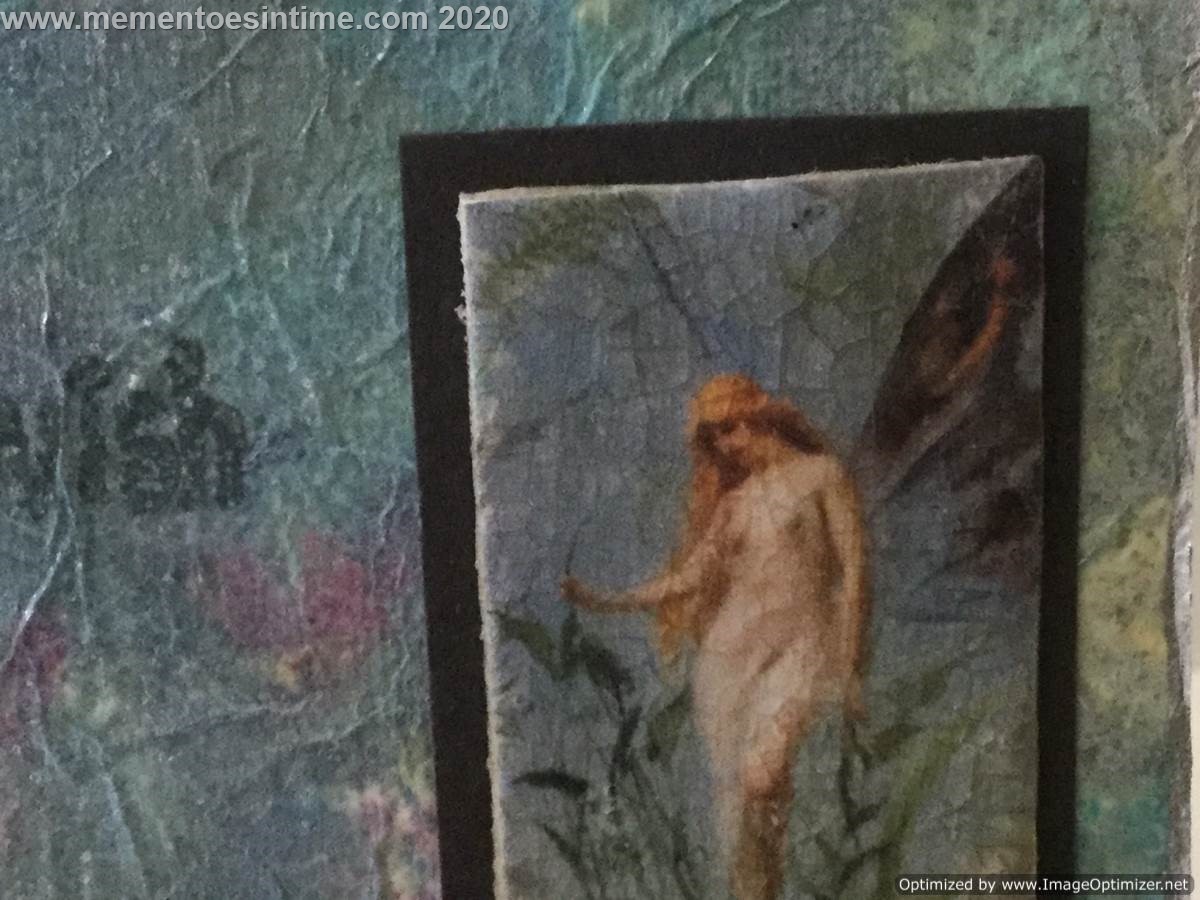 If you want to join in with the challenge, just post a link or photo below the relevant post on the Mementoes in Time Facebook page. The next topic up will be Nature.