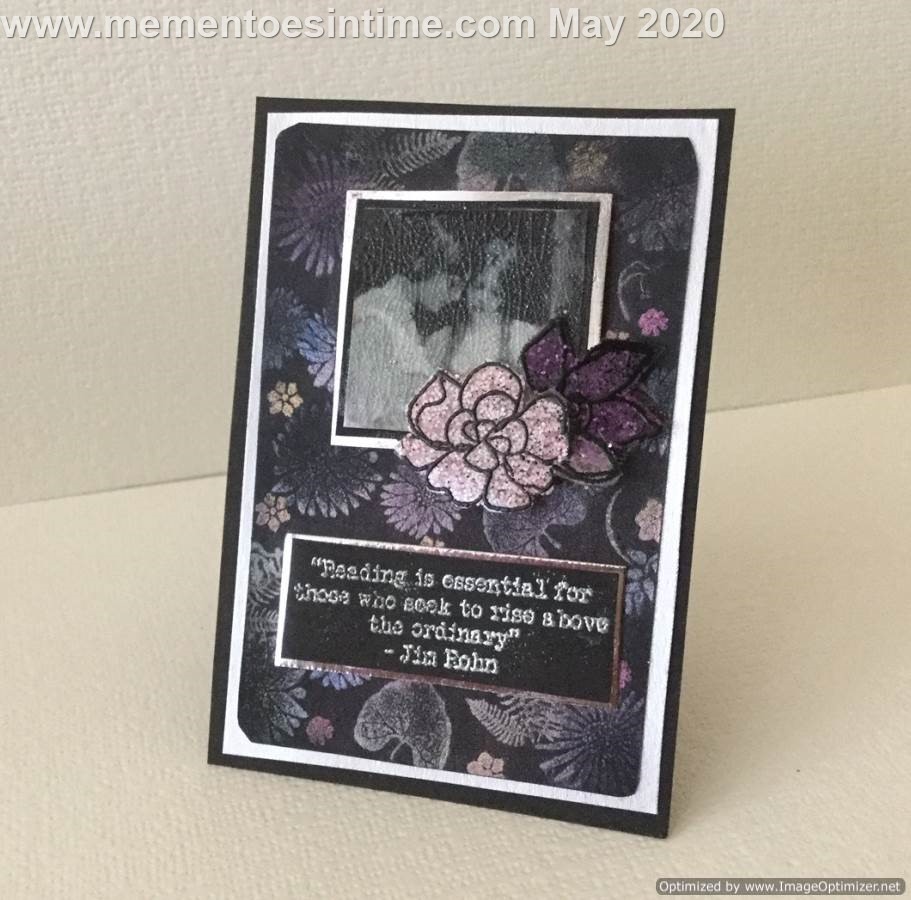 After a break the series is back! With a break for various life crisis, including thinking I must be dying with coronavirus, with all the classic symptoms, I have managed to drag myself back into the craft den to do what I love to do the most. I won't bore with the details but I am happy to be back playing around with inks, embossing powders and generally making a huge mess of the place. Anyway, here is today's project using the following techniques and supplies:
Stamping
Perfect Pearls background

Heat embossing on acetate
Distress Glitters
The topic is 'Reading', inspired by the lovely vintage image of the two girls looking at a book.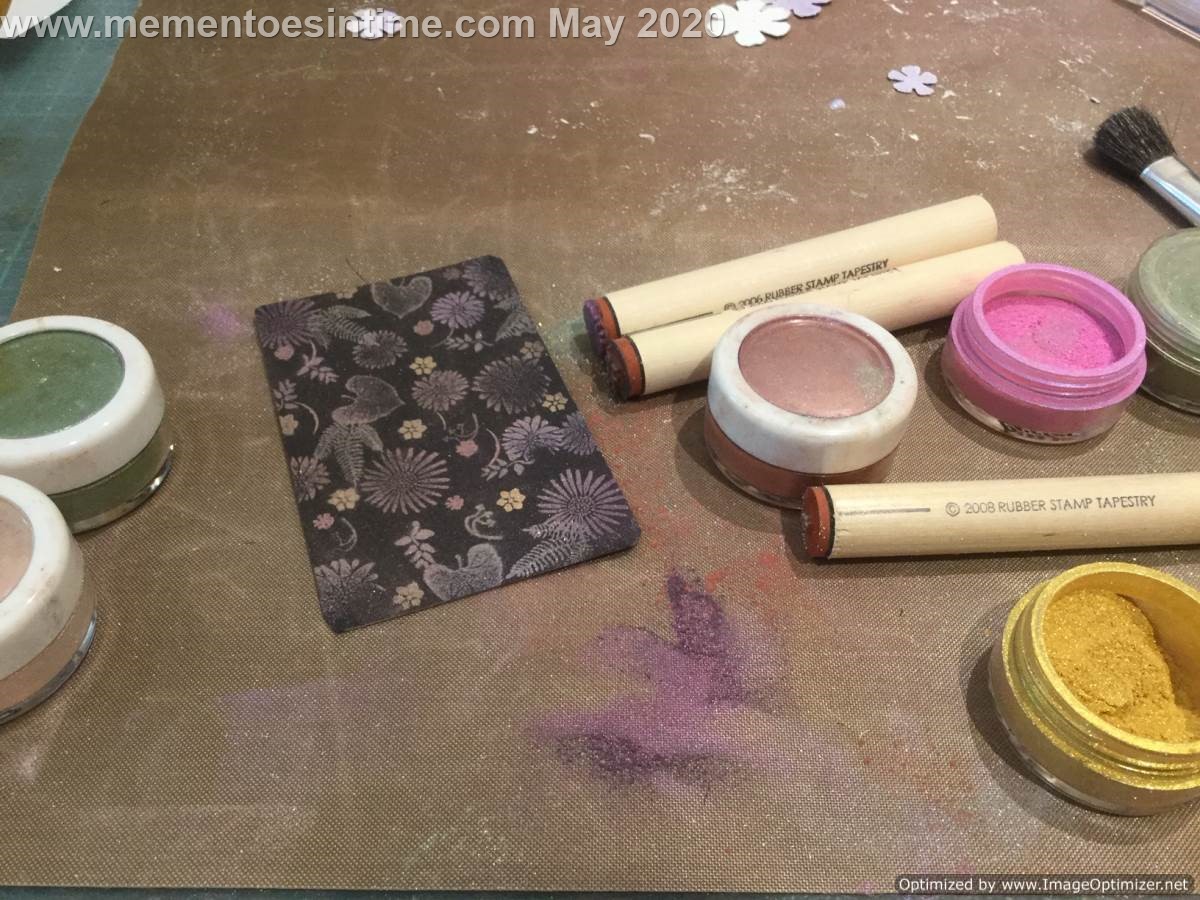 I have stamped with versamark or similar on the black card and brushed with a combination of perfect pearls, opting for the golds, pinks and purples here.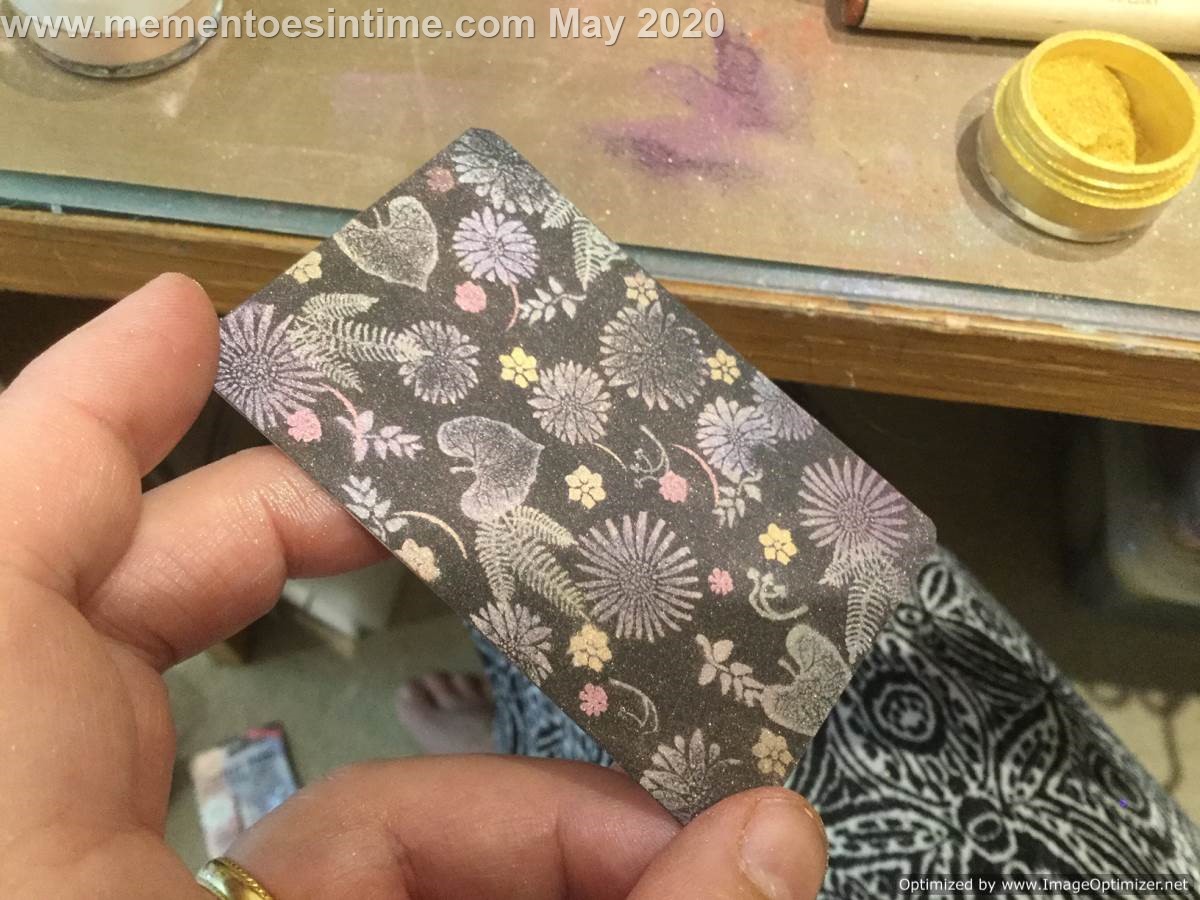 The finished effect is just beautiful and the photo does not do it justice. I think the finish is reminiscent of vintage flowered wallpaper. The stamps I am using are Tapestry stamps, really useful when working on small pieces like this, as they are all tiny.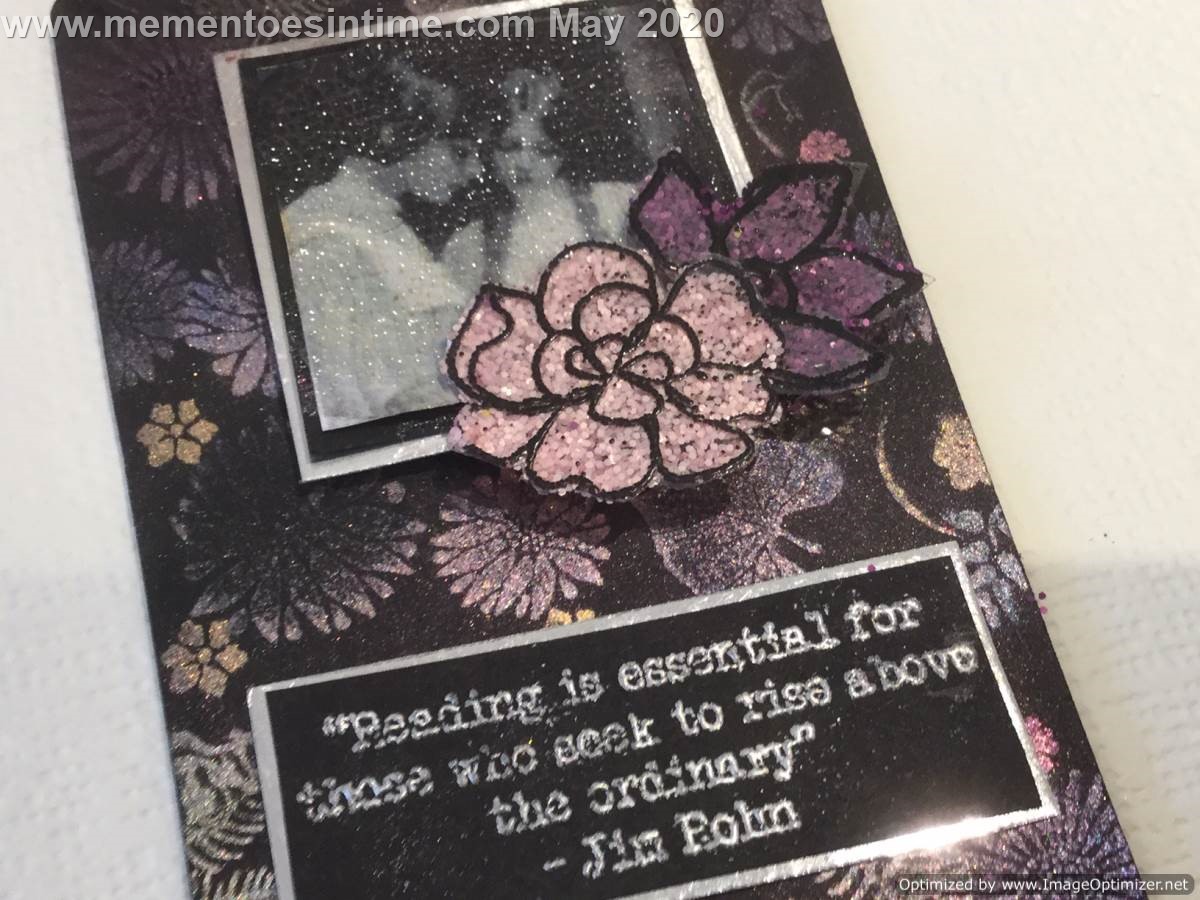 The flowers are from Stampin Up, (I think 'Botanical Blossoms') and I have stamped on acetate and heat embossed with black soot embossing powder before adding some Distress Glitters on the reverse side. I love the Distress Glitters as they have such a grainy, rough finish that really does give a vintage feel, especially with those lovely muted colors.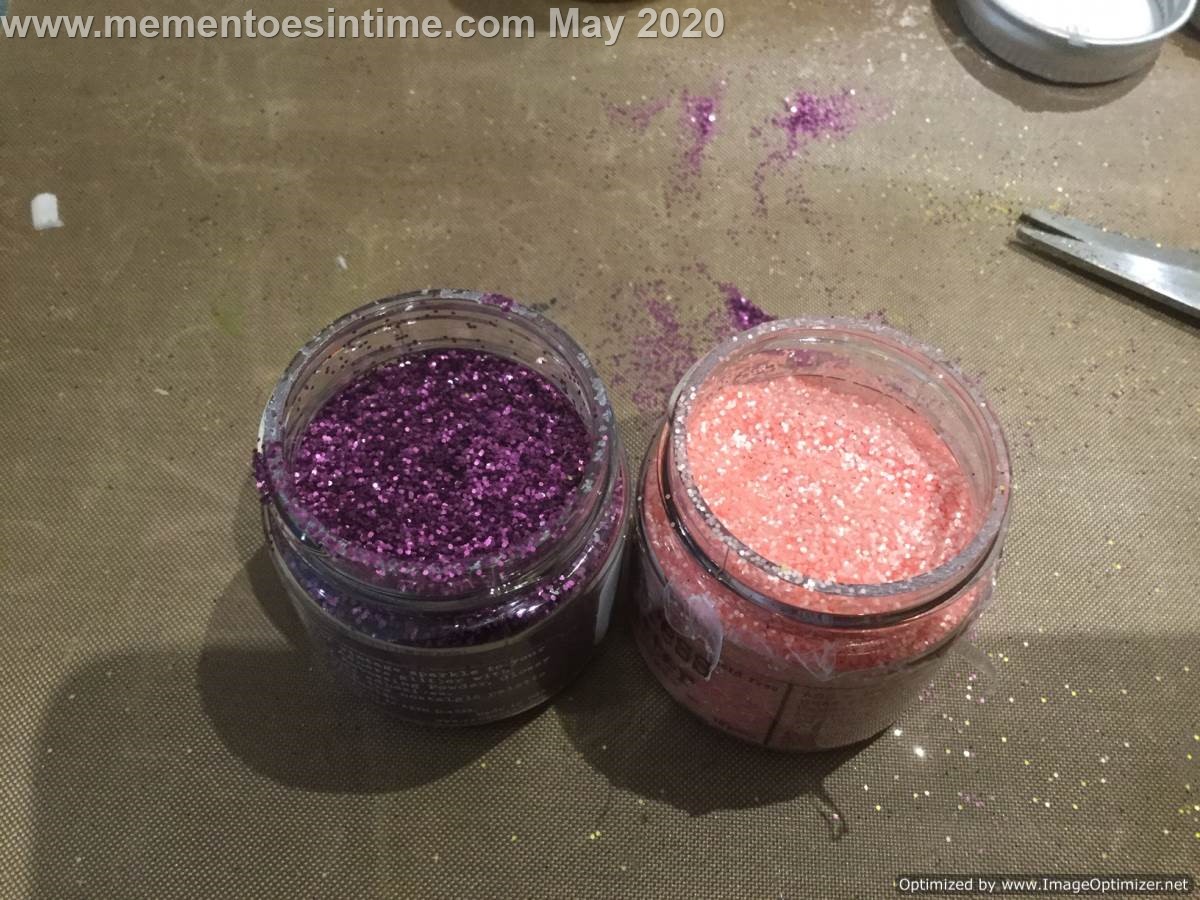 It is a good idea to make a whole of these at once and keep them. Here are some more with more autumnal colours.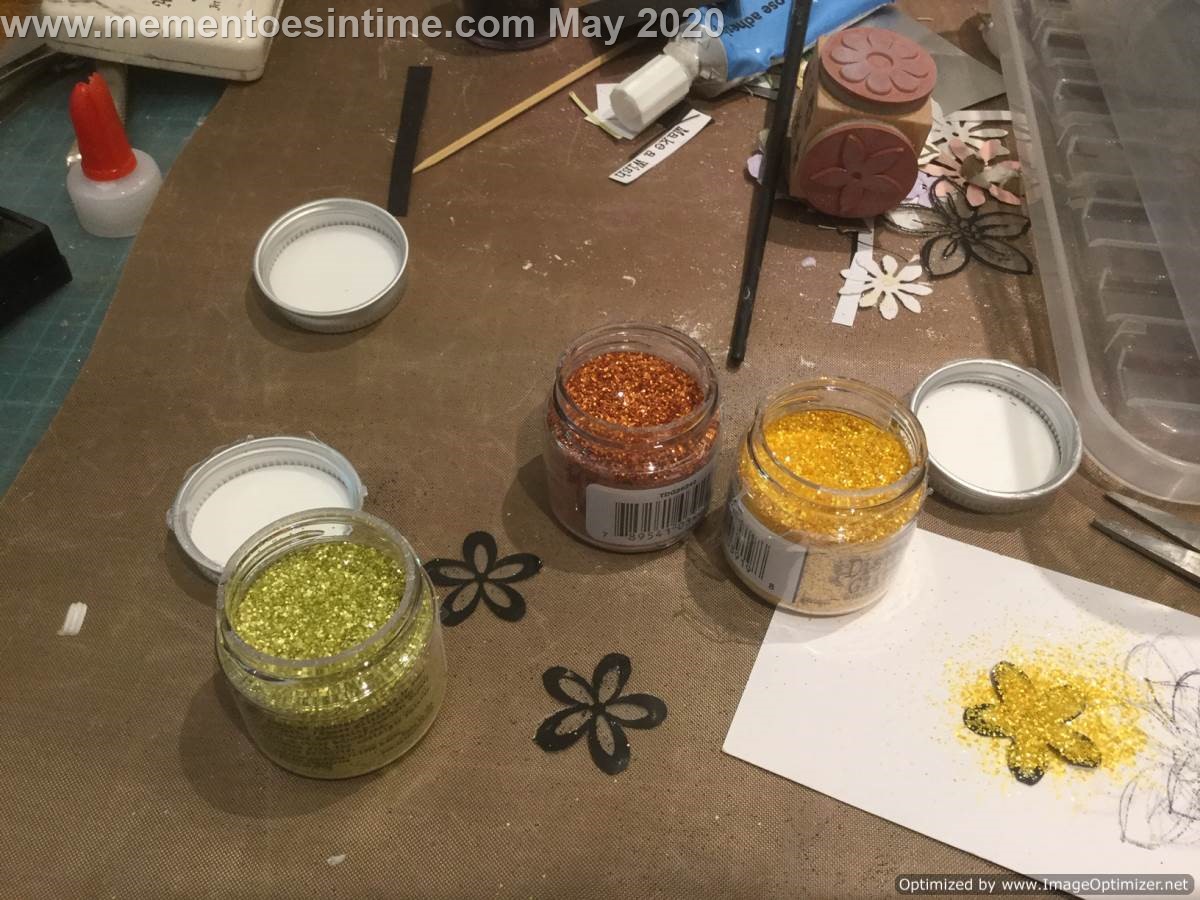 The photo was covered with a thin layer of crackle glaze to give a very fine worn effect. The sentiment is a quote that I have made into a polymer stamp, perfectly sized to fit these mini art pieces. I tend to make a whole bunch of these at once using wording that I like rather than being stuck with those on mass-produced stamps. I may well do a blog post on making those stamps as it seems daunting at first but is actually pretty straightforward when you are into the swing of it!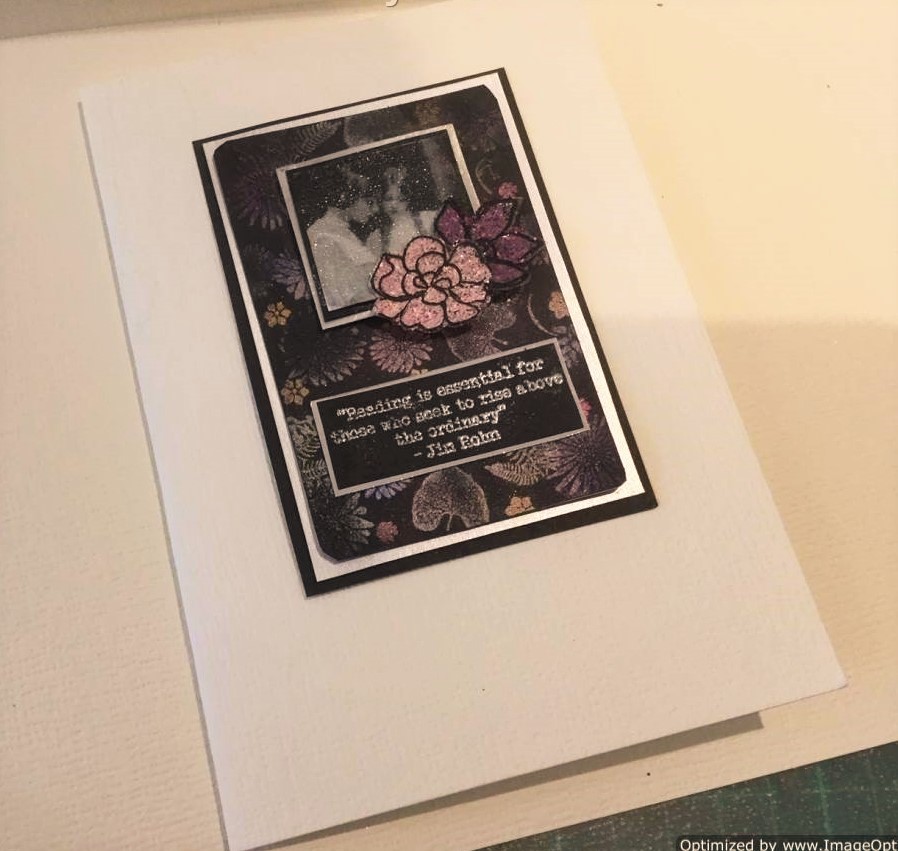 As with all these '52 Cards of Anything But Grey' projects they can be mounted onto a card blank pretty easily, with just some silver and black card mats cut to size for this one. I think this would make a lovely greeting for a friend that loves her books!

Drop by again for more in this series, the purpose of which is to showcase some of the wide and varied techniques you can use to create a whole range of beautiful backgrounds using your inks, powders, glitters and glazes.