| | |
| --- | --- |
| Posted on May 24, 2020 at 7:50 AM | |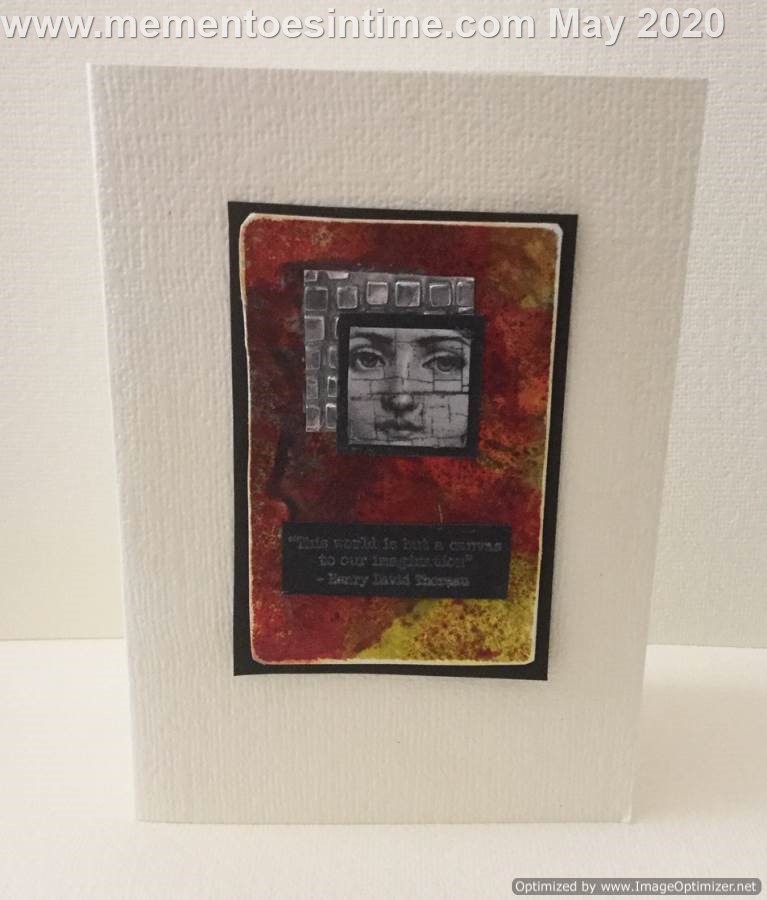 Today's card in the '52 Cards of Anything But Grey' series is a bit more of an arty affair. The image of the face is widely available on the web as public domain and in fact Hampton Arts made a stamp out of it. I really like it because it seems to convey so many different emotions and thoughts. The image and the background really drove this piece and I just went with the flow. I am pretty pleased how it all turned out. The topic was 'Art Canvas' and the techniques and materials include:
Distress Oxides Background
Stamping - Stazon

Dry embossing and Metallic Lustre finish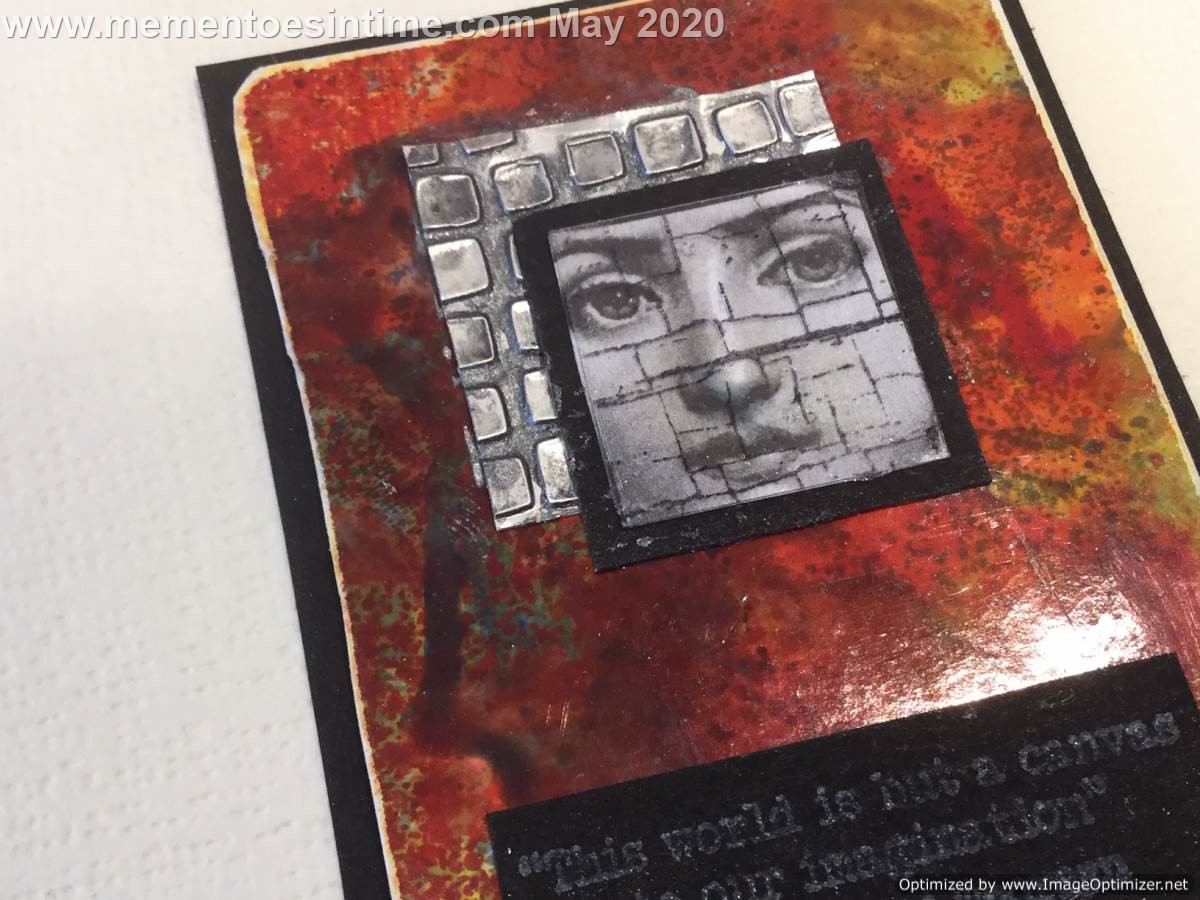 So the background was made as part of the Distress Oxide Series which we ran here on the blog a while ago. It is in 14 parts and this one focussed on creating a background with the Distress Oxides in the usual way and then using a damp cloth to wipe off the oxidised part, which leaves a gorgeous rich and glossy effect. You can read more on the link.
https://www.mementoesintime.com/apps/blog/show/44538109-all-about-distress-oxide-inks-part-eight-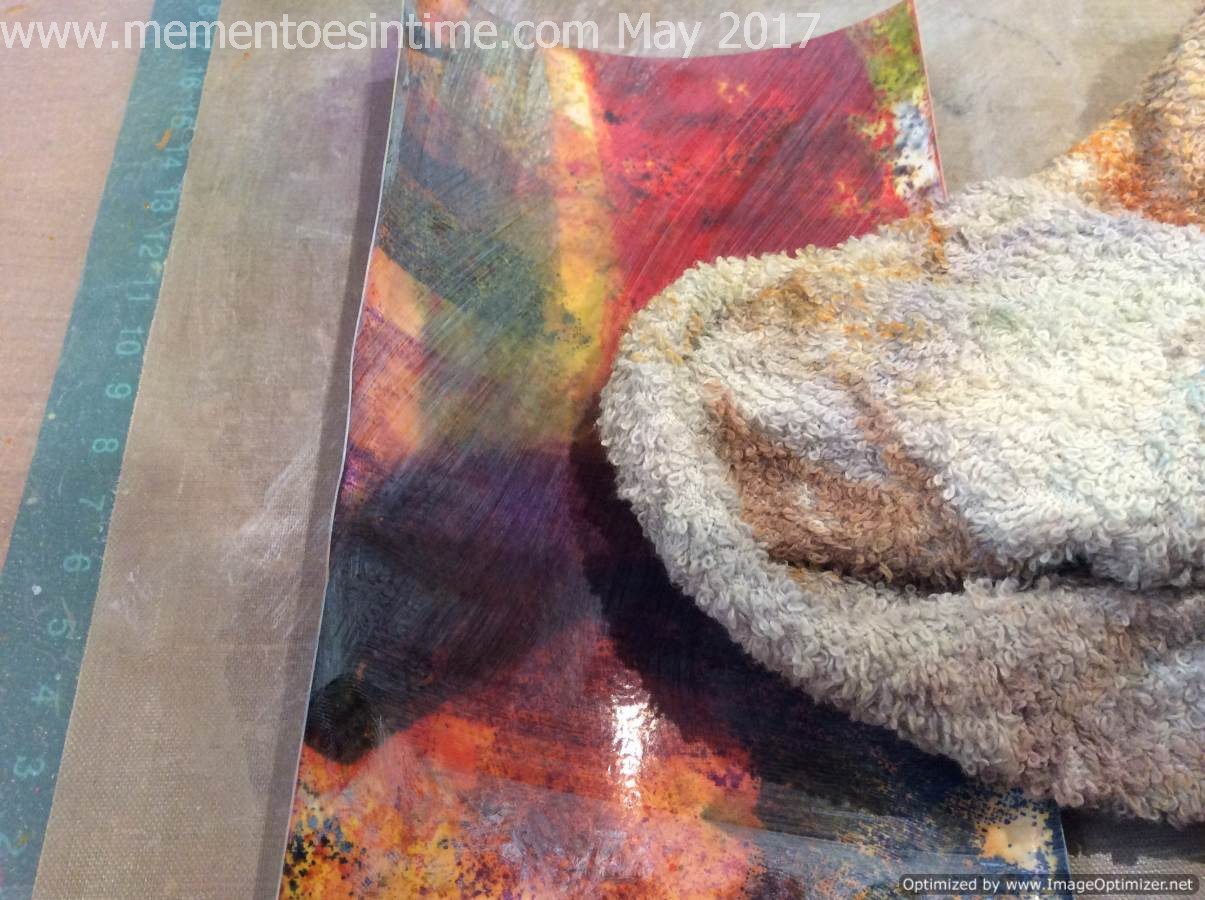 The background can then be stamped or used as you wish.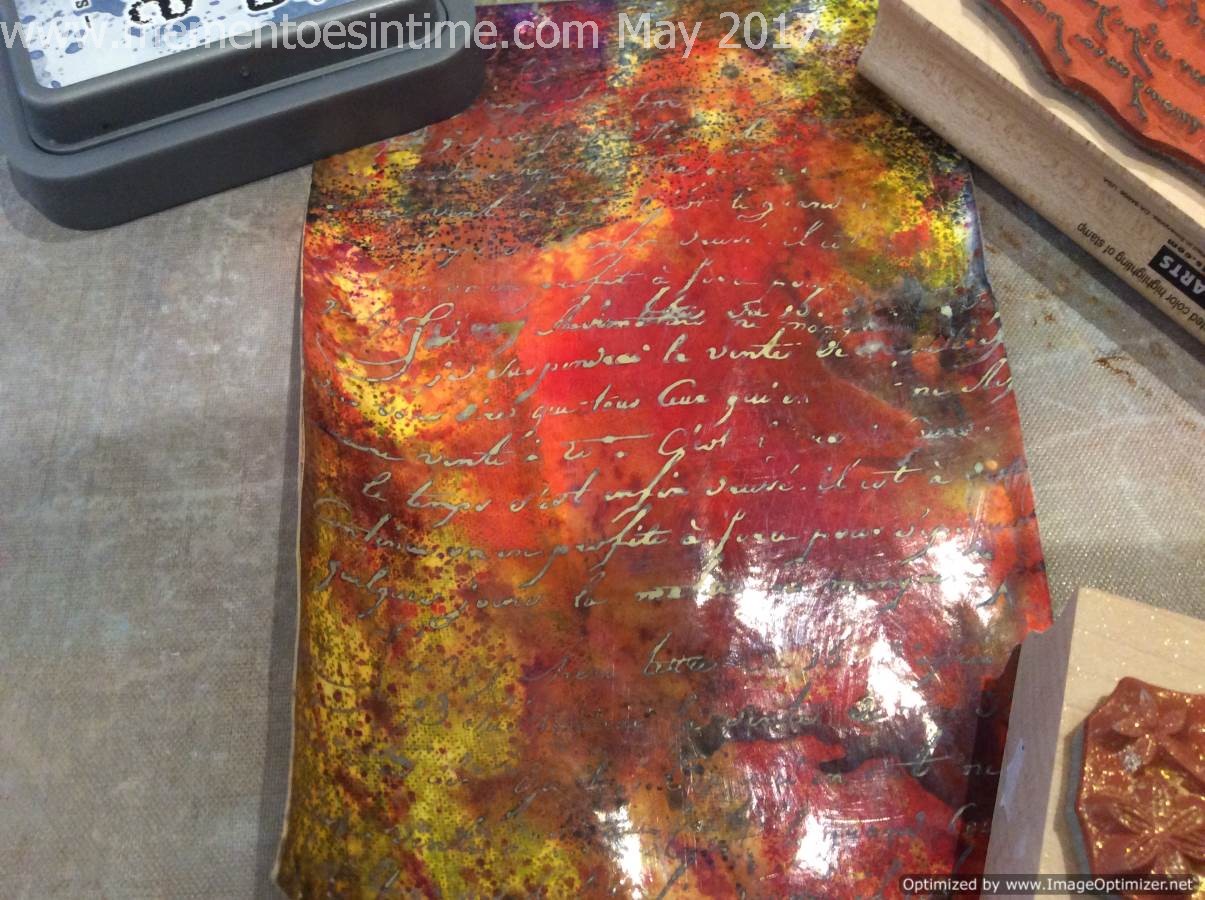 The image was mounted on the card but placed behind a glass tile which is actually a coverslip like you use with a microscope. These can be fairly easily picked up on Ebay and open up a realm of crafting possibilities.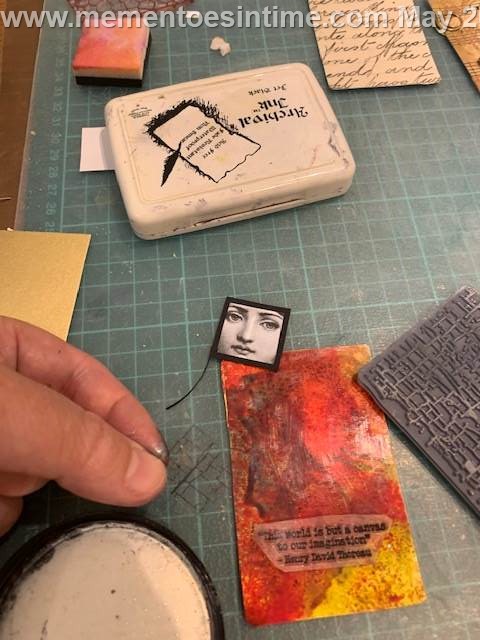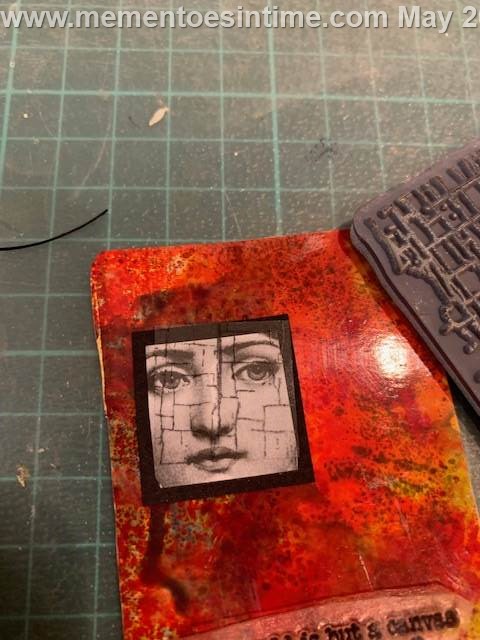 I stamped the glass coverslip with a crackle stamp from Andy Skinner using Stazon as this won't stick to the glass otherwise. The whole tile was mounted on a piece of silver card, run through an embossing folder and then wiped over with Metallic Lustre Black Shimmer to give a worn metal effect....dare I say 'Grey'.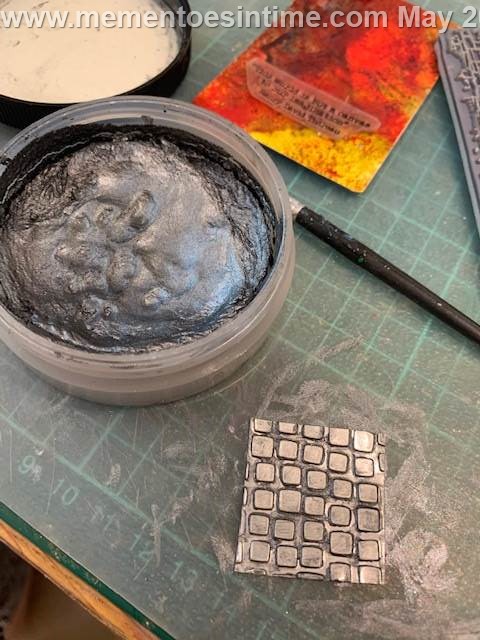 The sentiment is another quote I used to make a tiny polymer stamp. I love using quotes as they really help to describe the image you are trying to convey and you can basically say anything you want, fitting the words to the image rather than trying to fit an image to the words.
That's it for today, I will be posting another card in this series tomorrow!