| | |
| --- | --- |
| Posted on May 27, 2020 at 8:35 AM | |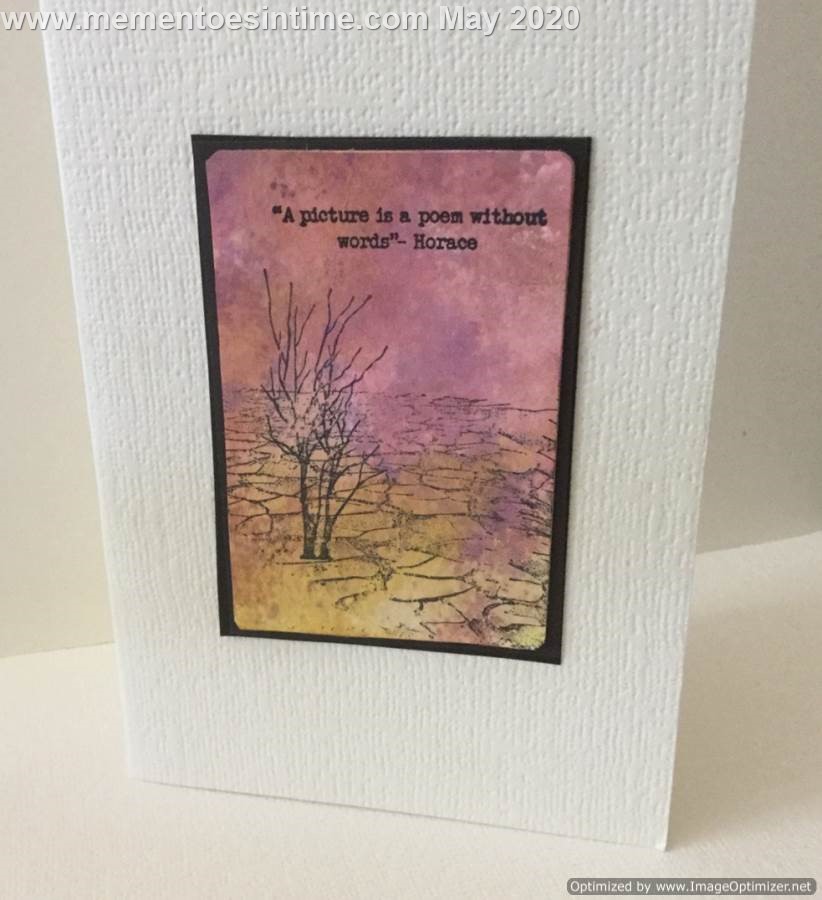 Today's topic 'Sunset' was again inspired by the background created with Distress Oxides. The dusty worn effect you get from these inks creates just the most perfect backgrounds to work with that you hardly need to do anything to them. I actually didn't make the background to fit the stamps I wanted to use, it was just an happy coincidence. So the techniques and materials are:
Distress Oxide Background
Stamping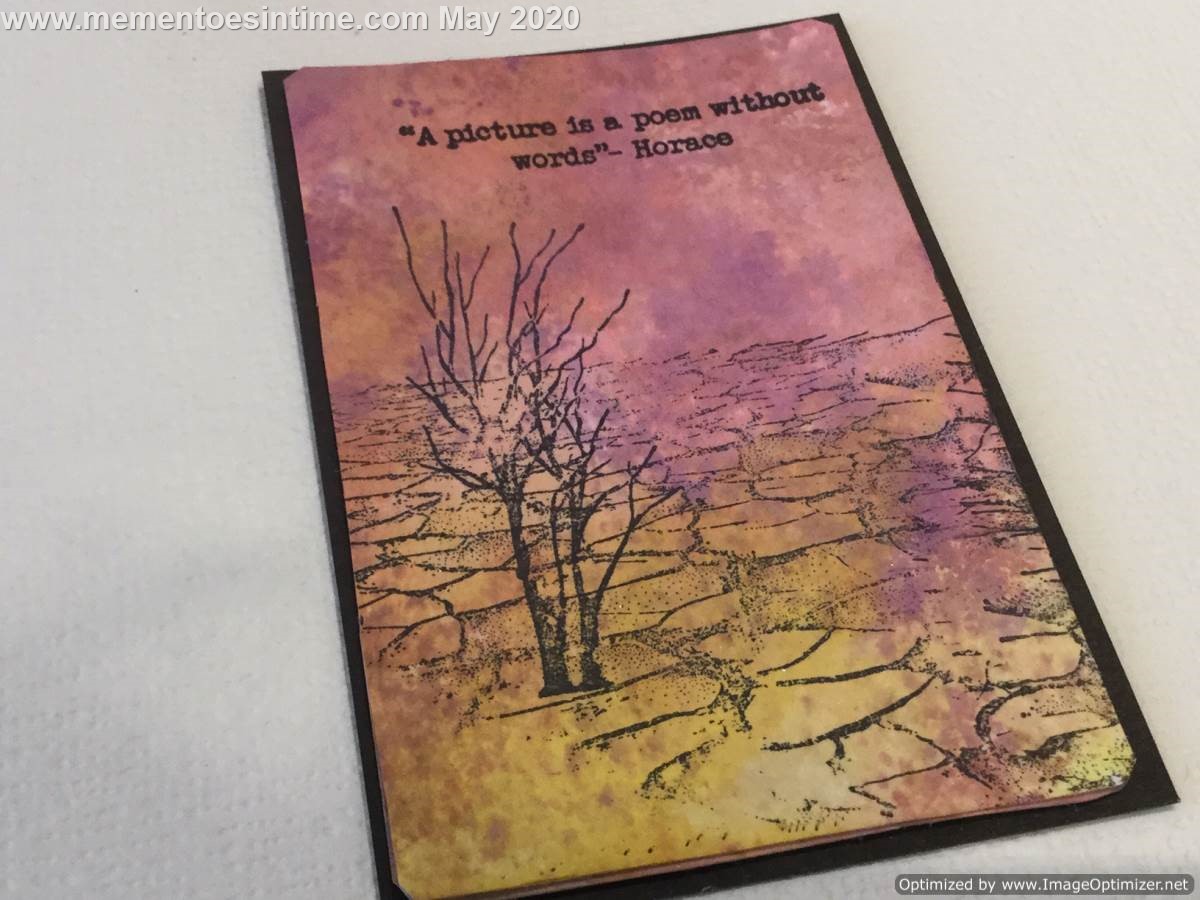 I have just added a simple stamped image using Stampscapes 'Leafless Limbs' and 'Cracked Earth' with some Archival Black ink. This provides a stark contrast against the washed background. The wording 'A picture is a poem without words', I think fits the image perfectly.
Again, this was a quote that I made into a mini stamp which can be used on all these smaller art card projects. If you are interested in these mini-quote stamps I have been using during this series then drop me a line using the contacts form.