| | |
| --- | --- |
| Posted on May 27, 2020 at 1:00 PM | |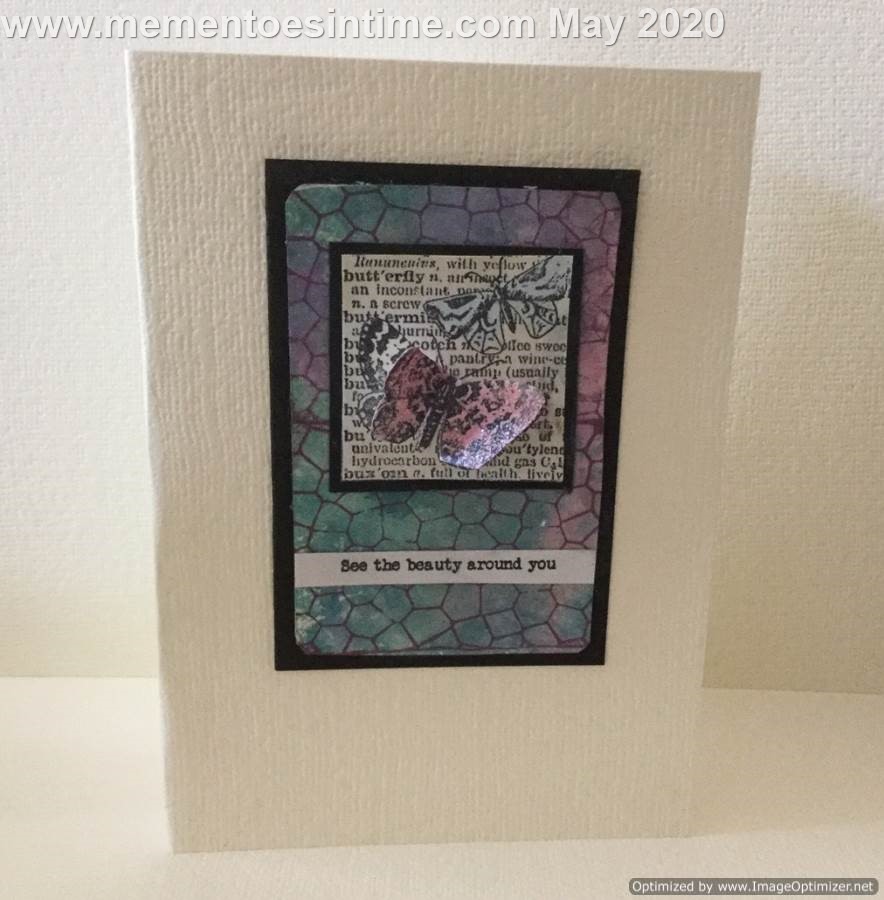 I am really enjoying producing this series of individual mini art projects. Each piece can be completely different and yet use the same types of materials and techniques.Today's topic in the '52 Cards of Anything But Grey' series is 'Butterflies' and the materials and techniques are:
Distress Oxide Background
Stamping
Perfect Pearls

I am using the same Distress Oxide background technique which never fails to impress and just has to be my absolute favourite medium to work with. You never know exactly what you are going to end up with but the results are nearly always useable, there are no wasted pieces.
I wanted to add a texture on top to provide some additional interest and didn't have anything in my stamp collection that gave me what I wanted. So, the mosaic stamp you can see over the top of the background is actually a stamp I designed myself. I am loving designing my own stamps as it gives me much more flexibility with my pieces.

The wording is also a stamp I made myself and the butterflies are simply a stamped image which I have made 3D by adding a cut out butterfly from the same stamp over the top. Some Perfect Pearls over the top gives a lovely shimmer that the photo doesn't really capture.