| | |
| --- | --- |
| Posted on May 28, 2020 at 1:20 PM | |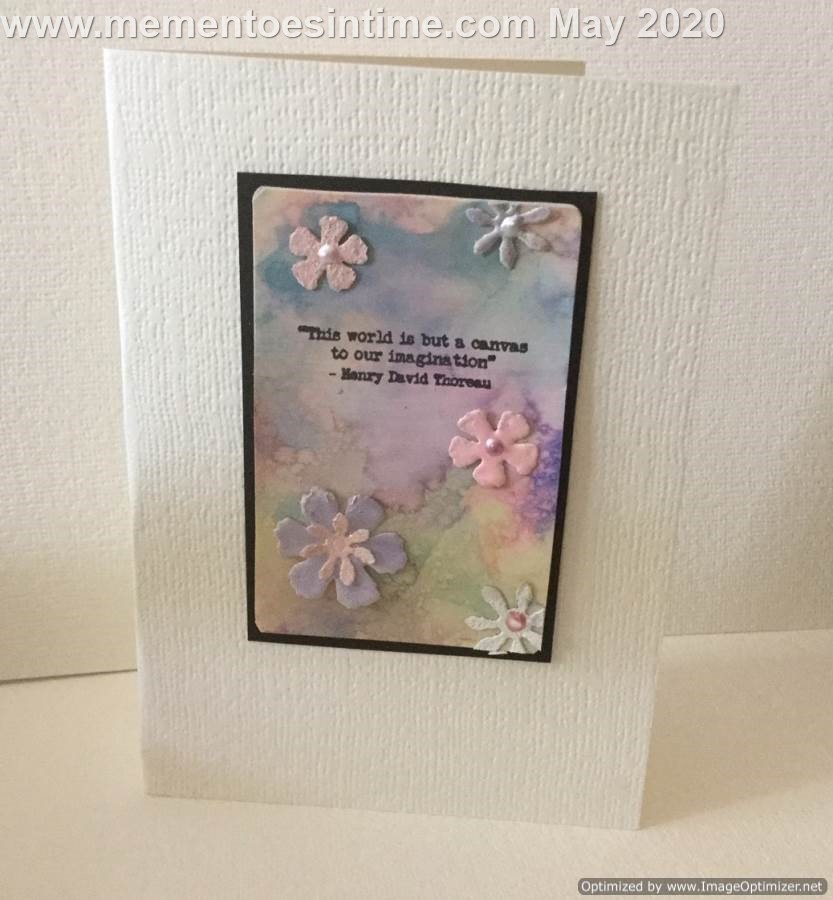 Today's project is focussing on the technique rather than the topic and this is a well known one which is great fun.  If you have some ink and some embossing powder that is pretty much all you need here. The topic is 'Pastels' and the techniques and materials are:
Distress Oxide Background
Heat Embossed Die Cuts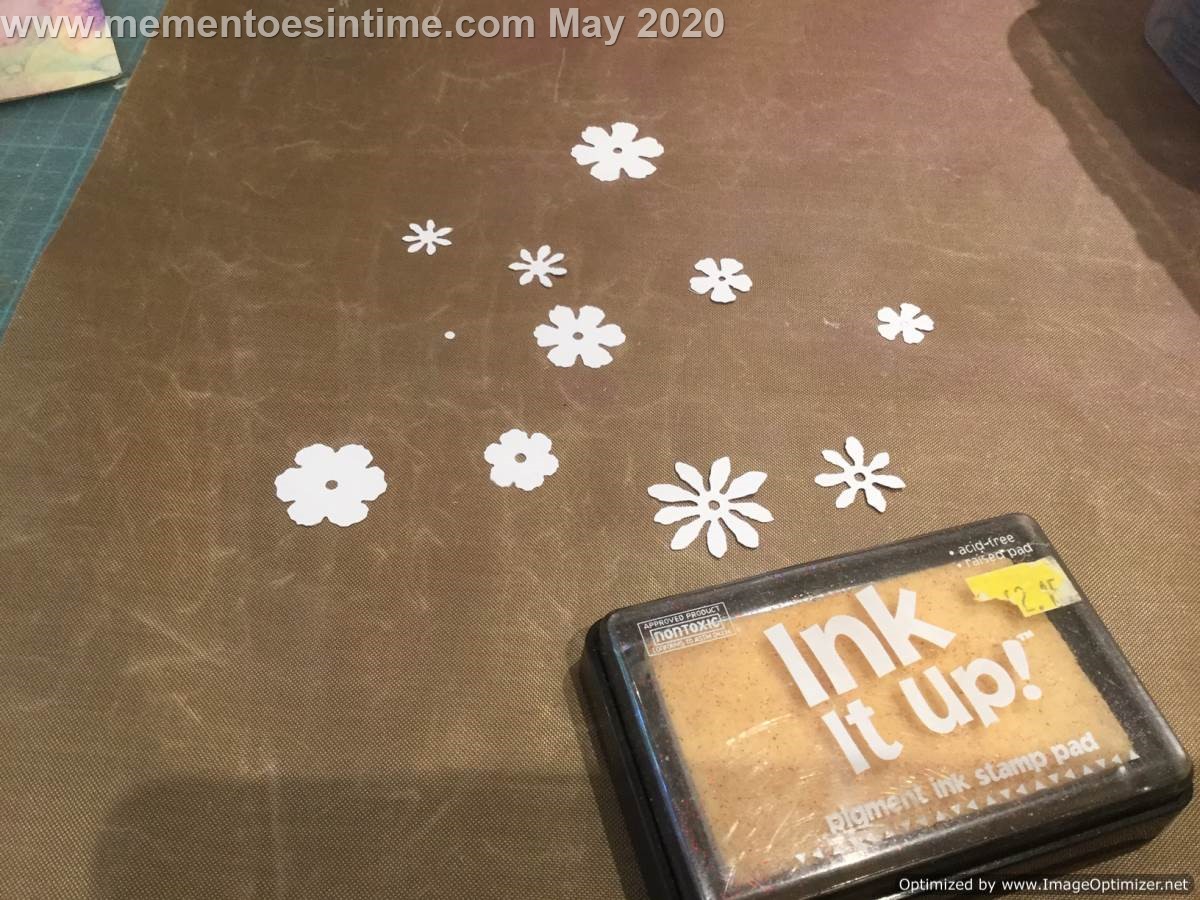 The background needs no introduction, as it is the same technique used for many of the cards in this series so far. I make up lots of these in various colour schemes and store them away in a plastic wallet, so I can just get a perfect piece when I need it.
Just die cut or punch some shapes, I always go for flowers as I can make up a bunch of these all at once and then keep them until I need them on a project. Ink them up with some Versamark or similar and then add some embossing powders. The ones I used actually produced a rather smart enamelled look, so if you have those, then you will get the same glossy almost plastic look to your flowers. If you use normal or glittery embossing powder you will get a different look entirely but all are nice!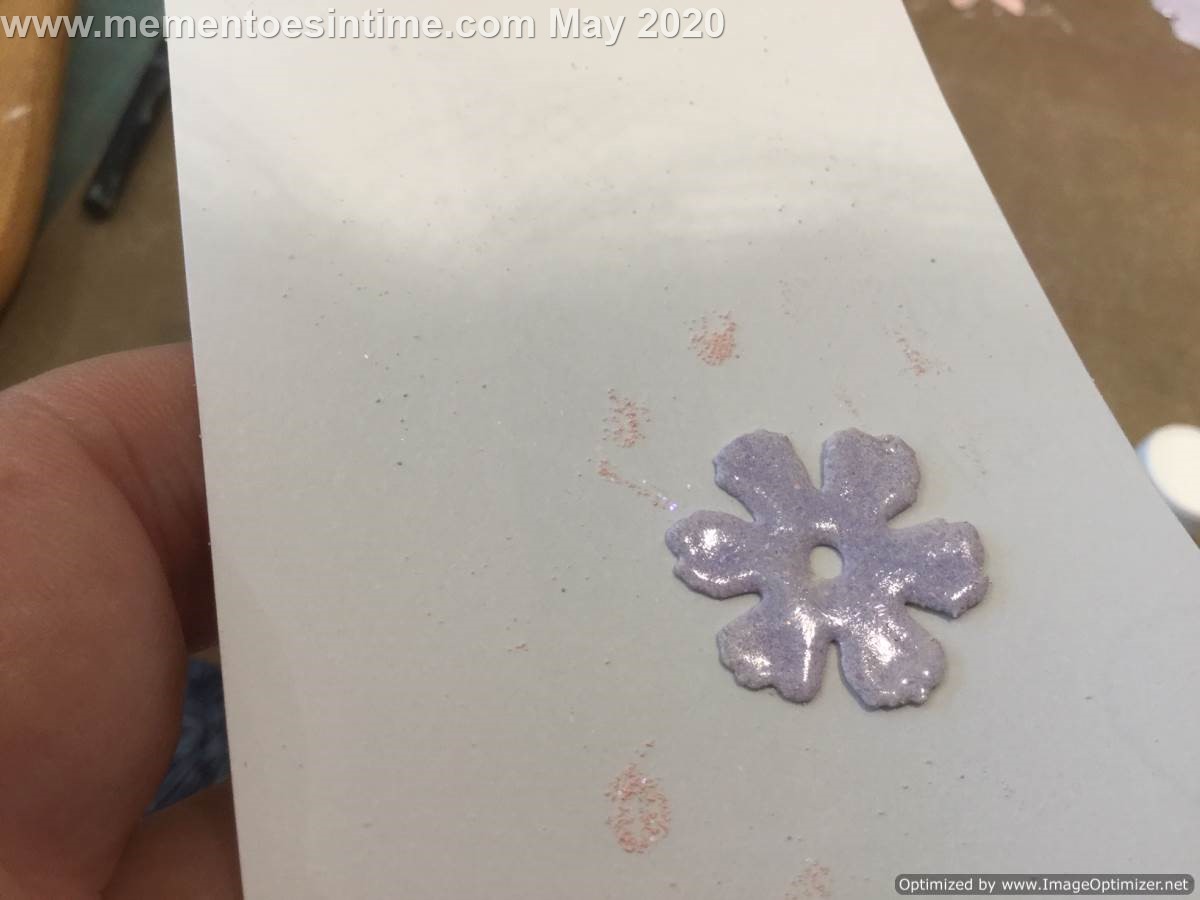 I just absolutely love this effect, they almost look like those Iced Gems biscuits you can buy.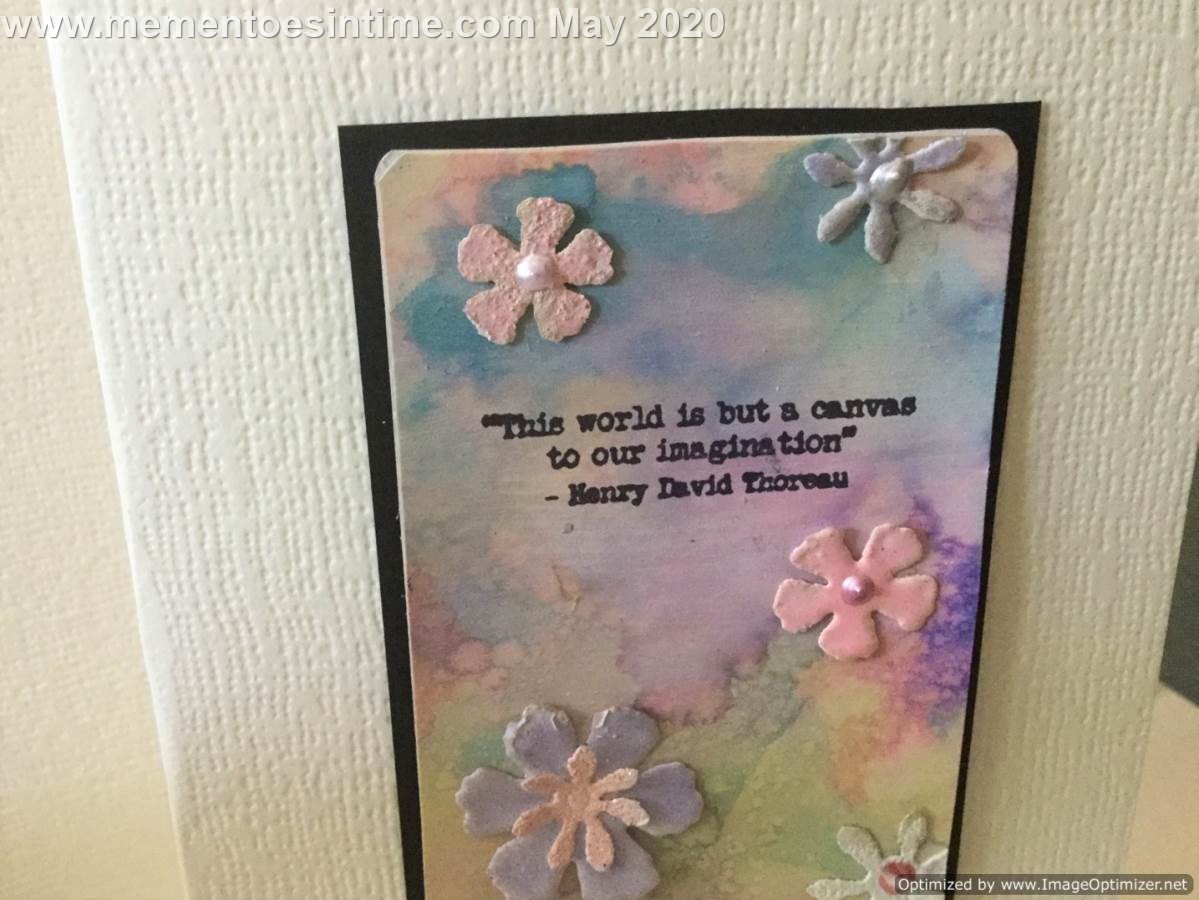 The quote is another one of my homemade stamps, made especially small for these mini card art projects.

If you are interested in these stamps then drop me a line, as I am considering making some up some sets to sell on at cost plus postage. They are super tiny and I can fit a hundred or so easy in a very small tin, which is great for storage.