| | |
| --- | --- |
| Posted on May 31, 2020 at 6:05 AM | |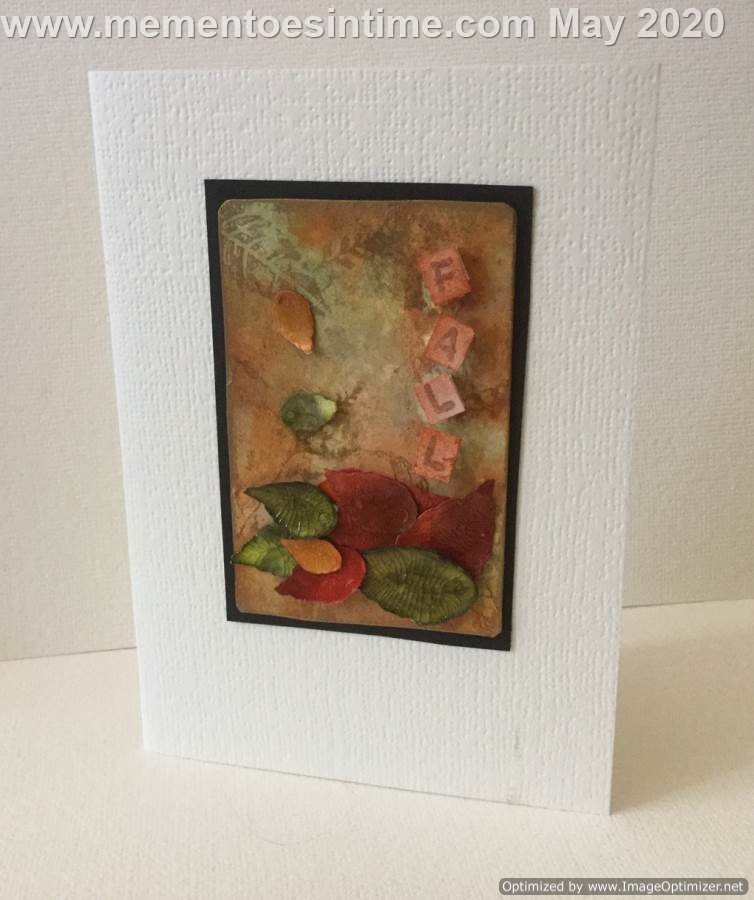 I just love the technique used with today's card. As always, the background inspired the topic, with warm reds and browns with some orange and yellow too. This time I used my Distress Stains instead of the Oxides and as always with these products there is rarely a result that you can't use. I keep all the pieces I make, nothing gets wasted and if you store them all away in a plastic wallet, you can easily find a perfect background piece for your next project.So the topic today is 'Fall' or 'Autumn' and the techniques and materials include:
Distress Stain Background
Stamping
Die cut leaves with Glossy Crackle Glaze

The Distress Stains are easy to use, you just create some puddles on your worksheet and drag your paper through them. You can also apply the colour directly to your paper, either using a piece sprayed to damp it first, in which case the colours will run right away, or add the daubers to the paper and then spray. You can create endless backgrounds, each one a bit different and have a lot of fun with it.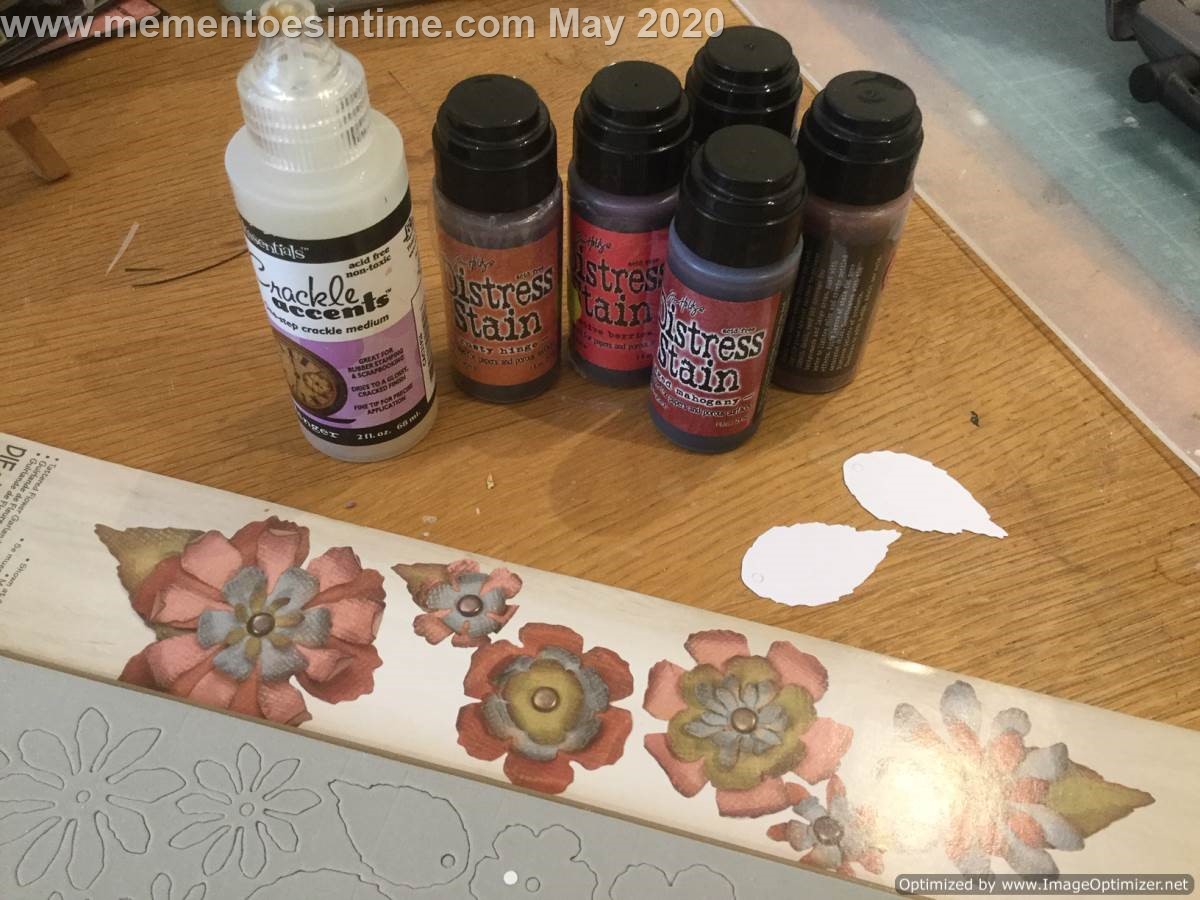 I then stamped some random leaf stamped images on the background with some Sepia Versafine. The ink blended really well here, to give almost a ghost like impression.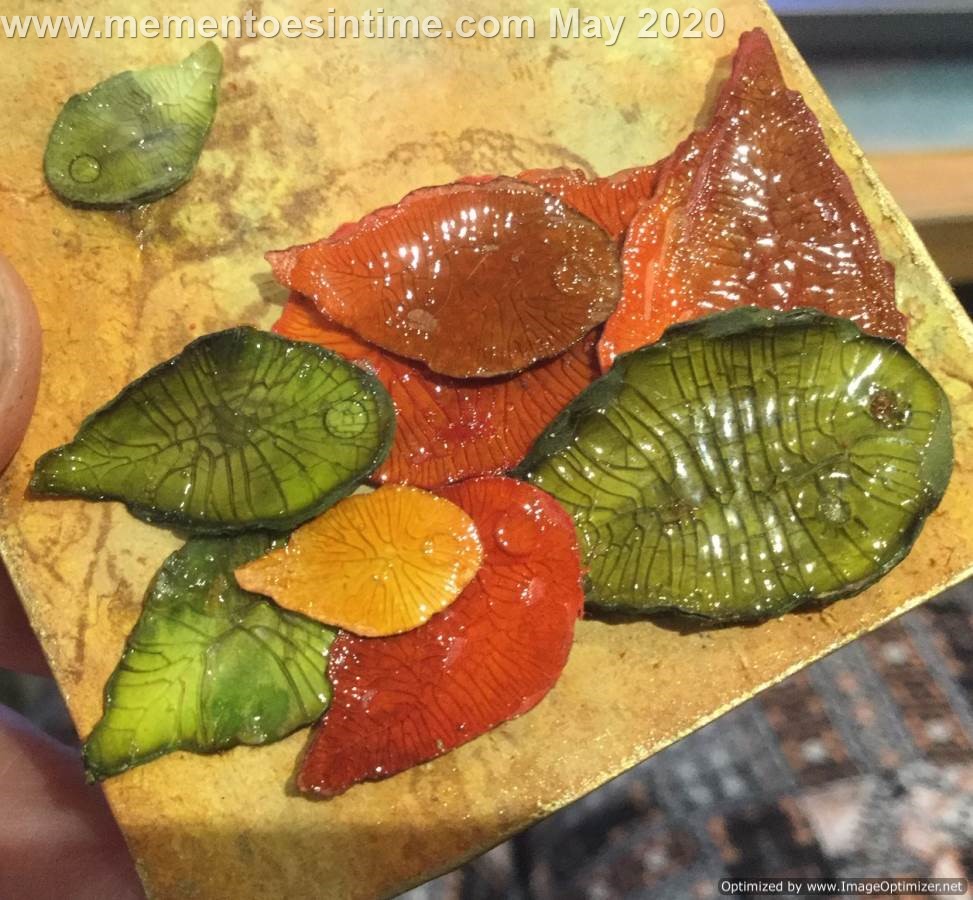 Next up, the die cut leaves were from the Tattered Flower Garland Alterations die from Tim Holtz. I wanted a really glossy finish on these leaves but with a rich colour, so firstly add some colour to the leaves with the stains. I applied the colour directly for these to get the depth that I wanted. Once dry, I used some Glossy Accents Crackle Medium over the top. Then after the gloss had set, I went in with the stains once again to get the colour to trickle down a bit through the cracks.They almost look good enough to eat!!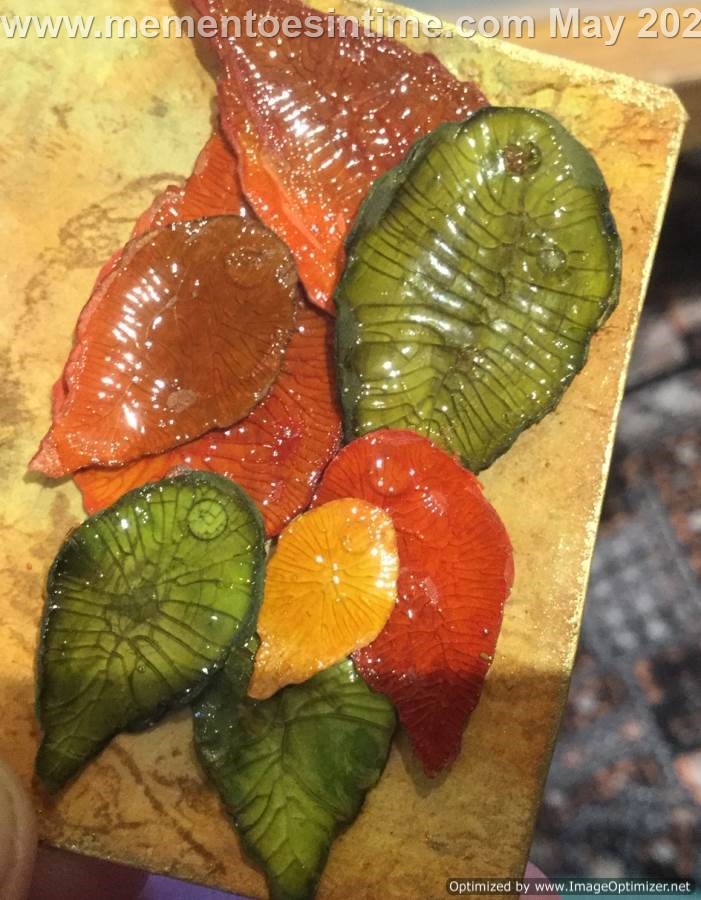 This gives almost a leaf vein effect, which I was really pleased with. To finish, I just added some letters on foam pads and a little tea dye and vintage photo distress around the edges. Very happy with this one!