| | |
| --- | --- |
| Posted on June 2, 2020 at 3:35 AM | |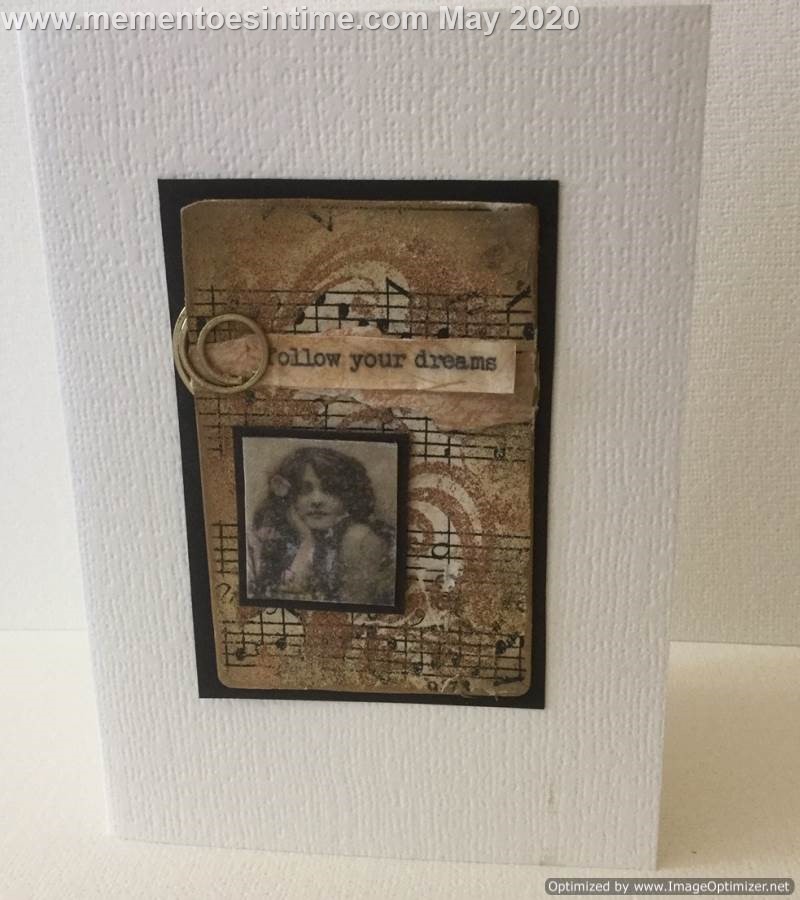 Today's card features a couple of different techniques. There is also a small story behind how this one came to be about. I have been clearning out my parent's old house and unearthed all kinds of things, one of which was some lovely old music books.
Both of my grandparents were very musical, my grandfather played the violin and piano and my grandmother played the piano. They had many instruments hanging around their house and with both being professional artists, many of these instruments appeared in the paintings and drawings that they did. Shame none of their talent came down the generations!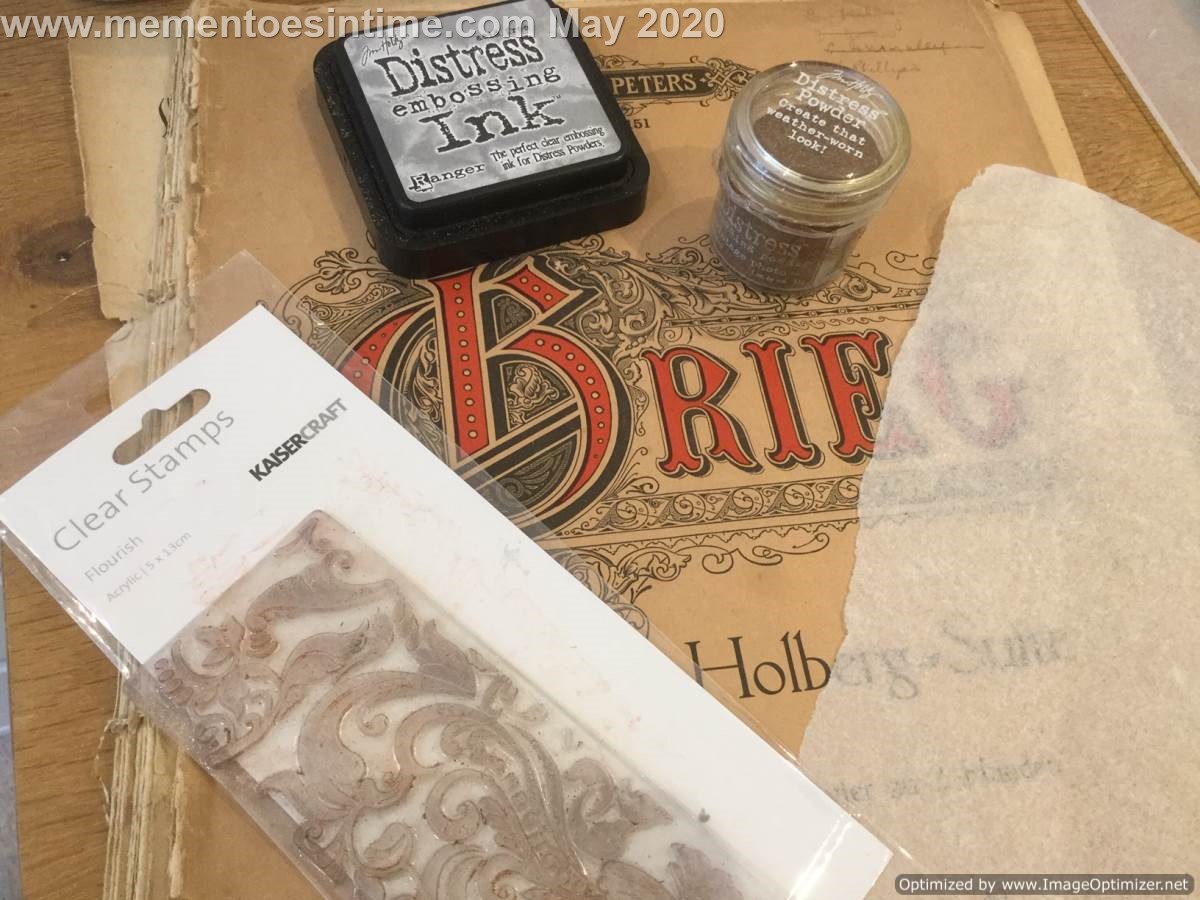 Anyway, I have been throwing lots of things away but decided to keep some of the music books. A page from one of these very old books forms the base of the card today.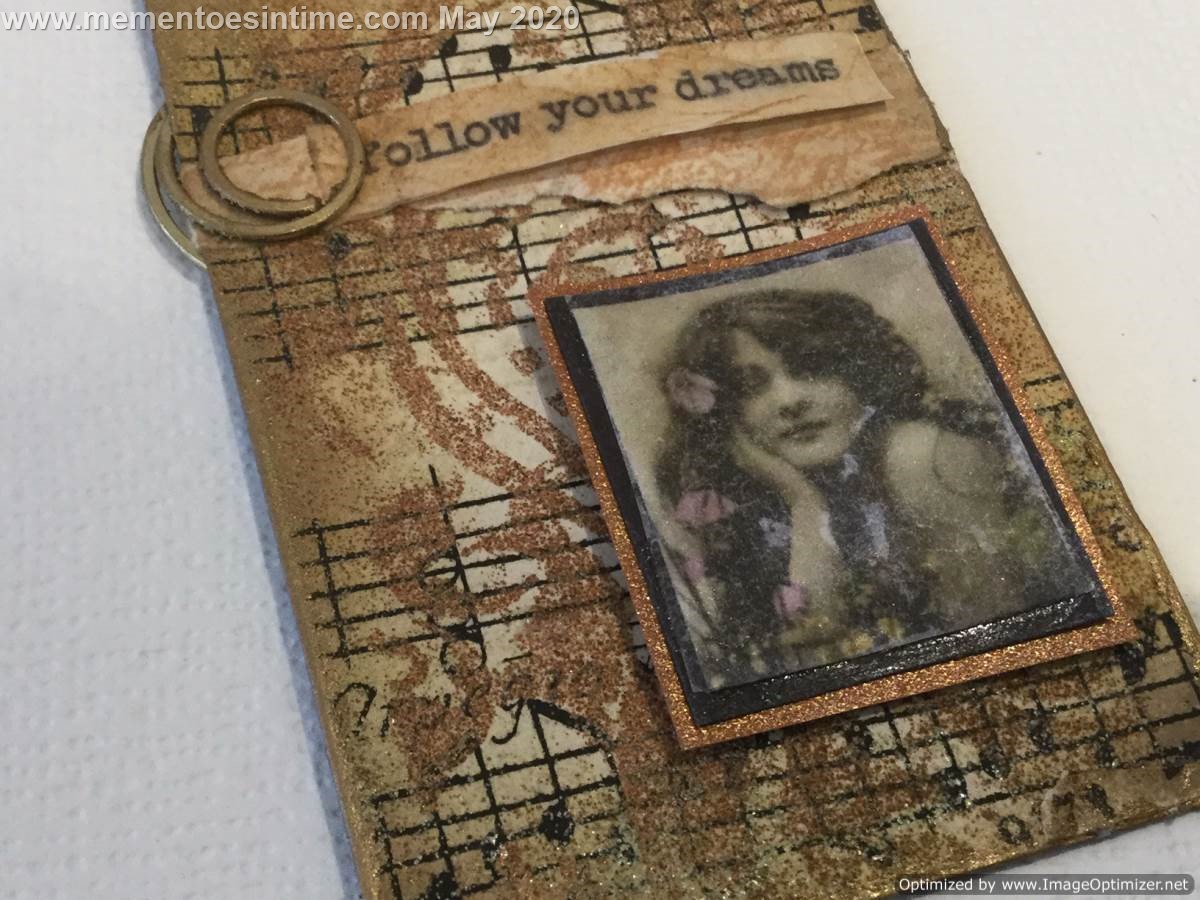 I actually reworked this and moved the photo from right to left and took away the bronze mat

I love the fact that something they used and treasured forms the basis of this small piece that I have made, it feels as though I am keeping their memory alive in a way.
So the addition of Distress Embossing powders over the top keeps the old theme going. I have used a simple decorative flourish stamp by Kaisercraft (Flourish) and when you rub some of the embossing powder away, the naturally age yellowed paper underneath shows through beautifully.
The image was off the net and I love the way the girl seems to be daydreaming. To tone down the image a little, I added a tissue paper square over the top and glued this down. This really gives the picture an ethereal, dreamy quality. The sentiment is another one of my homemade quote stamps and some Distress ink around the edges gives a finishing touch. So the topic is 'Daydreaming' and the techniques include:
Stamping and heat embossing with Distress Embossing Powders
Tissue paper image