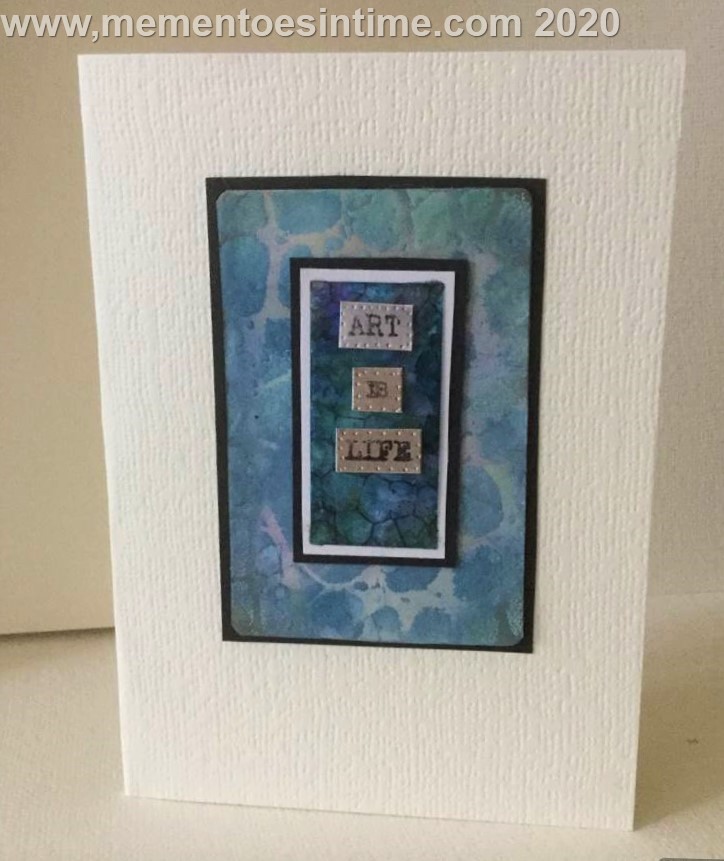 Today's card is a bit more complicated than usual but I think the four step process of distress oxide background, stencilling, inking and stamping on microscope slides, is worth it to get this interesting, textured and 3D effect. The topic is 'Mosaic' and the techniques are:

Distress Oxide Background

Embossing Powder Resist

Alcohol Inks on Microscope Slides

Stamping
Part One - Embossing Powder Resist on Distress Oxide Background

First up, create a background that you want with Distress Oxide inks in the usual way i.e. wipe colours on your craft mat, spray with water or spray the card you are using and wipe through the colors. Let it dry. As I was going for a mosaic effect here, I chose the blues predominantly.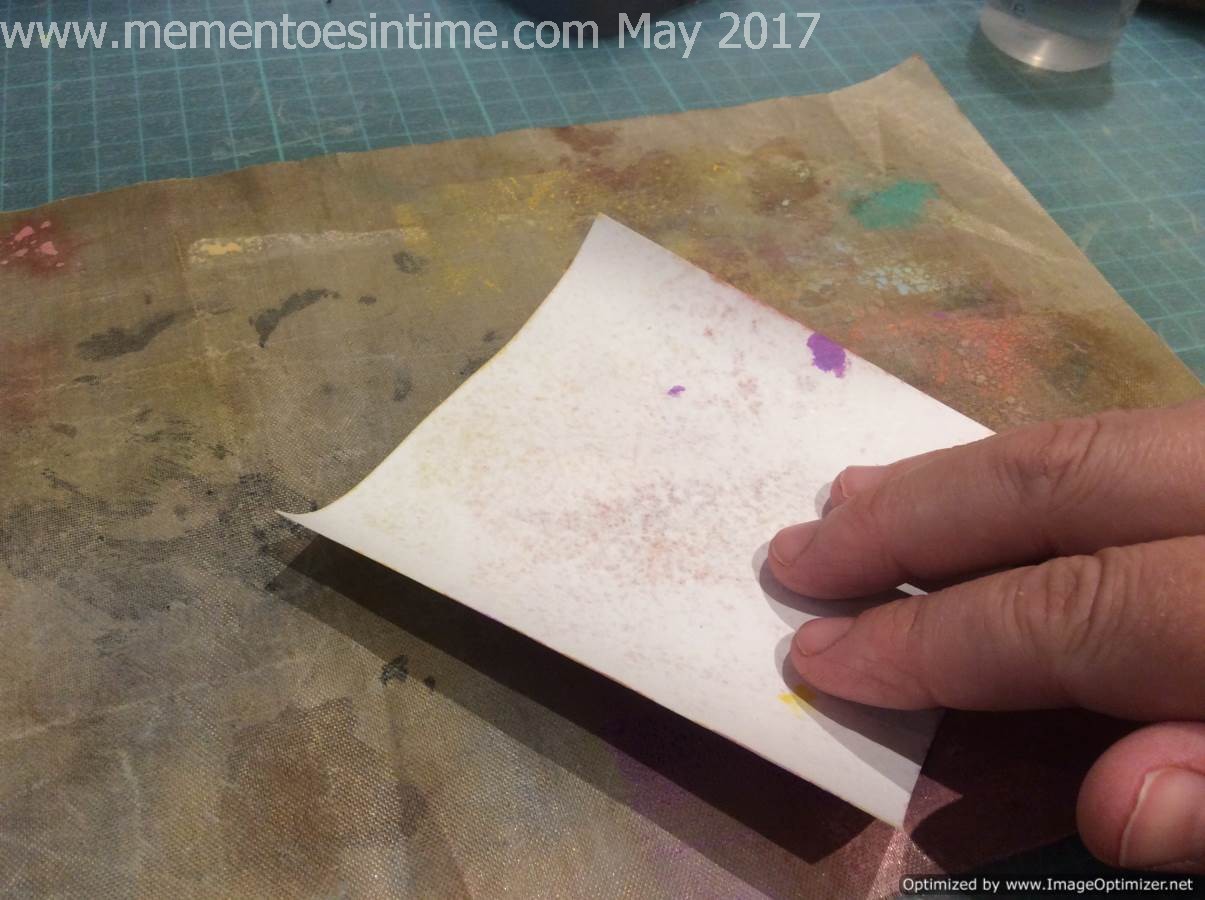 For the second feature layer of the background, I laid my stencill over the top and dabbed my Versamark pad over the stencil, applying the ink to the paper underneath. Take care to get full coverage here and not miss any spots.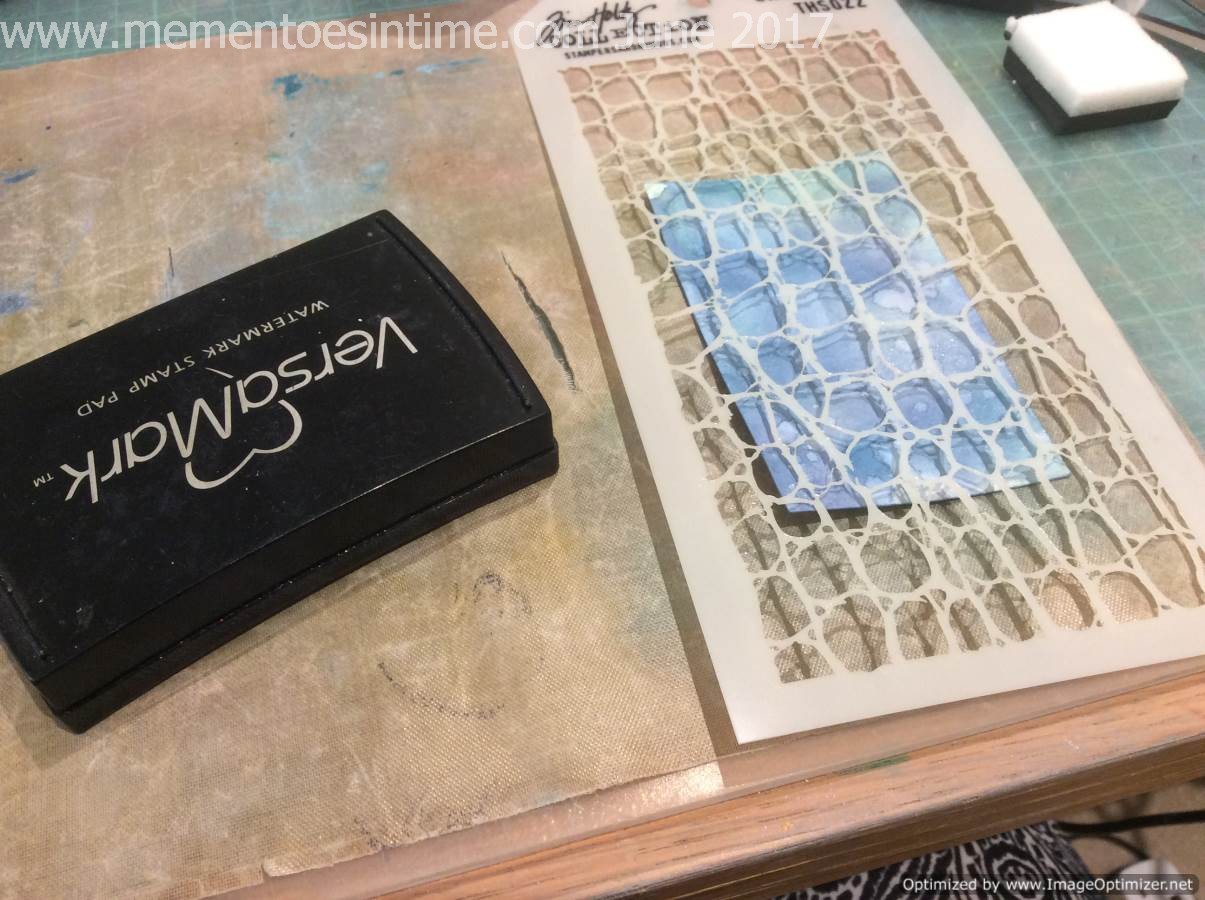 Next up, add some Clear Embossing Powder and heat it up. You can leave it like it is, or go in with a cloth or baby wipe and lift off some of the background colour. At the same time polish the embossed areas, which will appear darker, as they are protecting the original colour underneath.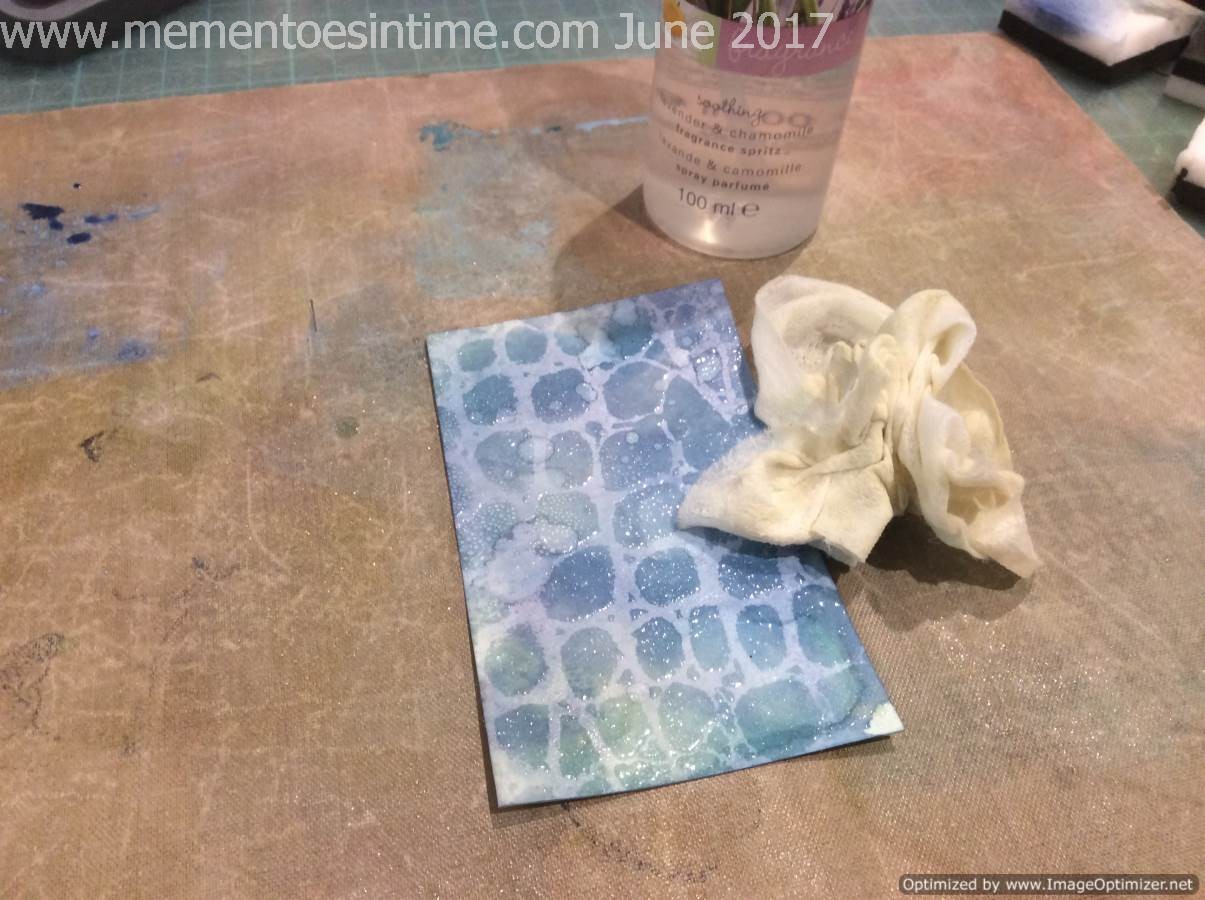 This give a really beautiful effect.
This post was taken from Part 11 of our 14 part series on Distress Oxides which is one of two blog posts on stencilling effects. Read more about this technique here.
https://www.mementoesintime.com/apps/blog/show/44550665-all-about-distress-oxide-inks-part-11-seven-ways-to-use-distress-oxide-inks-with-stencils
Part Two - Alcohol Inks With Microscope Cover Slips
After creating a background, the next step is to create the mounted slide. I am using microscope cover slips here that you can pick up fairly cheaply. You get around 100 in a pack which makes them great value. Being glass, you will need to use a permanent ink such as Stazon if you are stamping or you can create a beautiful mixed background with alcohol inks dabbed onto the surface, as I have done with this piece.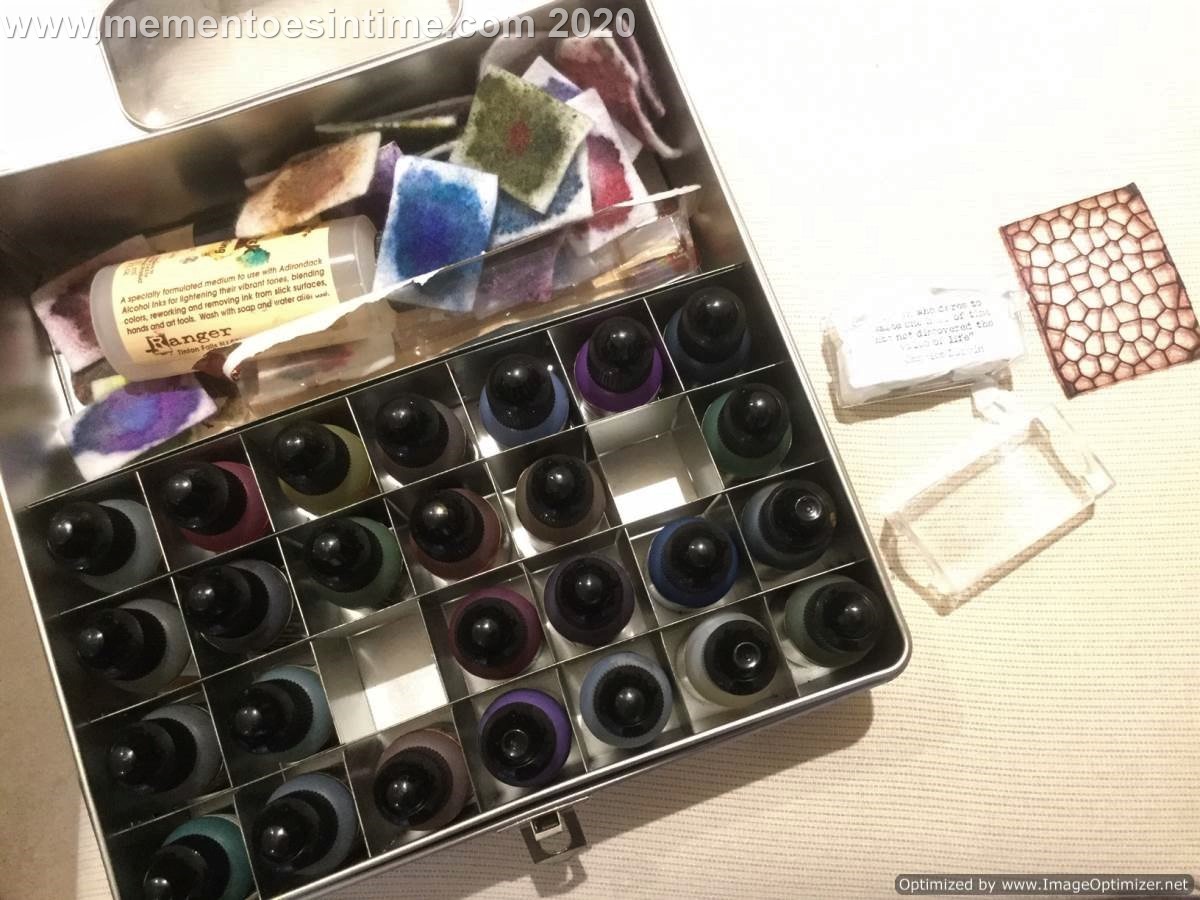 A bit of an overexposed photo but you get the idea
Once the alcohol inks had dried, I then stamped over the slide with my new favourite homemade stamp to give the mosaic effect. I then added a sentiment, which on hindsight I would have left off. The 3D effect of the slide is just beautiful by itself and needs no further embellishment. You can't really see it fully from the photo but there is a lovely depth to it which you can't really get any other way. I love this technique and it is definitely going to feature again in this series.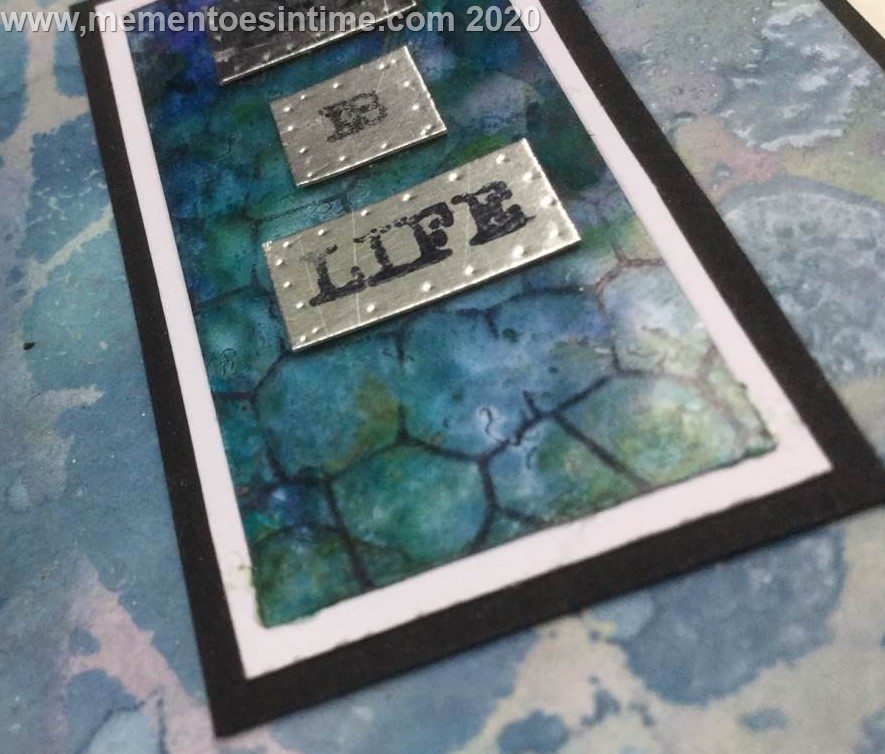 Please leave comments below or on facebook
https://www.facebook.com/Mementoes-In-Time-Creative-Keepsakes-134686046556316/