The tiny butterfly will feature in the next post!

Today is part 2 of this mini-series on using Distress Resist Spray. There are many different ways to use this product but I am just covering a few that I have found and used, so I hope you find it useful. There are three related techniques here based on using embossing powder with the Distress Resist Spray.
Note: I don't get paid to write my blog posts and am not sponsored but I am a fan of the Ranger and Tim Holtz products so that is my disclaimer!
Technique 2 - Distress Resist Spray Brush Stencilling and Embossing

Okay, so in the previous post, we used stencils with the spray but simply sprayed the stencil and hoped for the best in terms of where the spray was going to hit and stick. If you want a much more controlled effect, for example with the card above, you can use a brush and I found that this technique was quite successful if you then wanted to target your wet areas with embossing powder.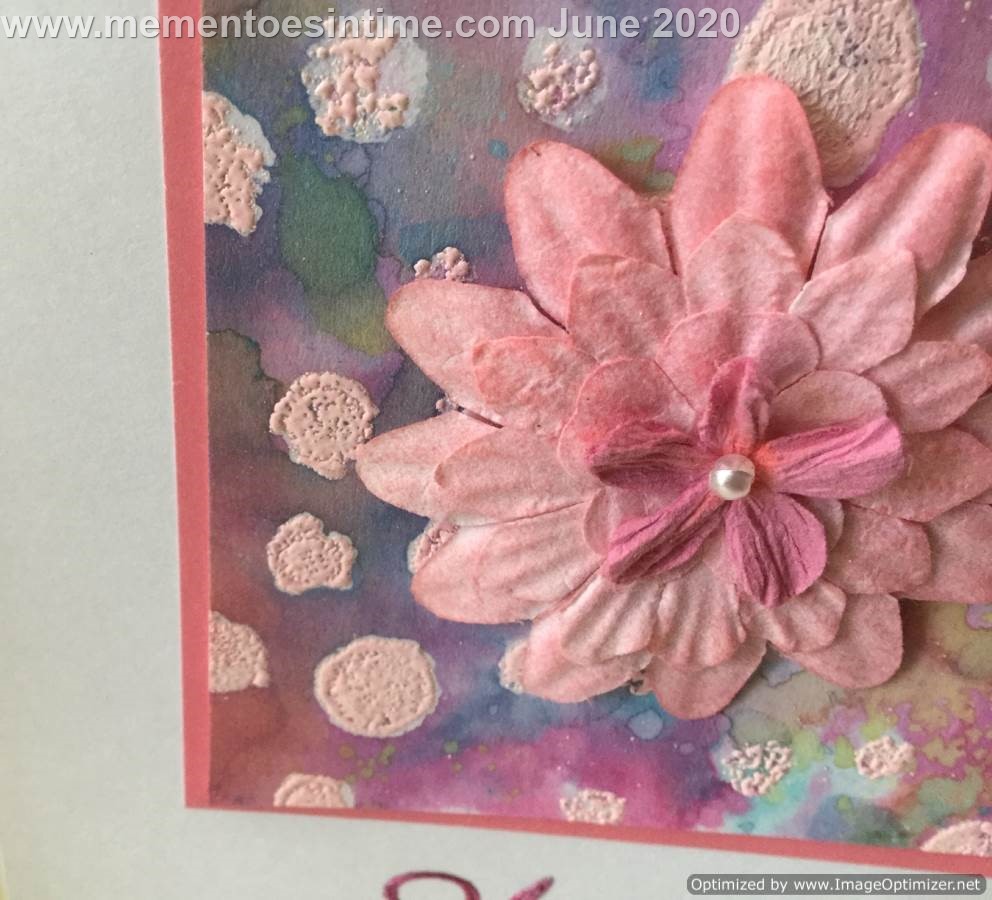 Embossing powders sticks quite well to the wet spray but as I noted before, the open time is not long, so you need to be organised in your workspace. Get your powder ready to add to the spray and work quickly with your brush.
So for this card I used a dotty stencil and a small brush and after opening the lid of the spray I basically painted through the stencil. You need to work quickly and not mess about. Then add your embossing powder. I have gone for an enamel pink powder here to get the effect I wanted. When you have heated and set the powder, you can then go in and finish the background with Distress Inks, Distress Oxides or anything else. The embossed dots resisted the inks so you have a lot of freedom to get the background you want.
Technique 3 - Reverse Stencil Stamping and Embossing
In the previous post I mentioned that if you spray through your stencil you will have a lot of unused or wasted spray on the stencil. You can use this to get another interesting background.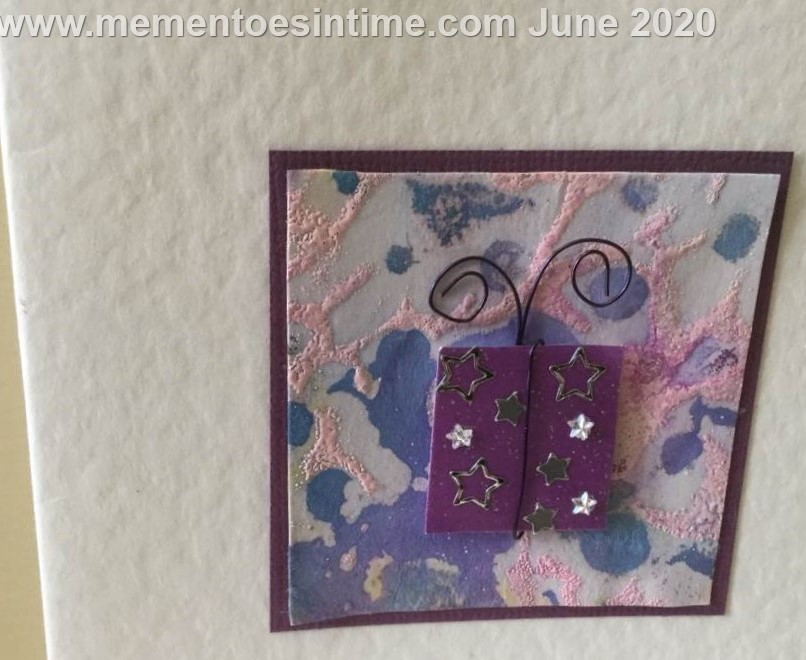 Pick you the stencil you have just sprayed through, turn it over and press it onto a blank piece of card and some of the spray will transfer. You can then heat emboss it as before. Depending on your stencil you can get some interesting textures. This card was made using the reverse stamping of the leaf stencil pattern used in the last post.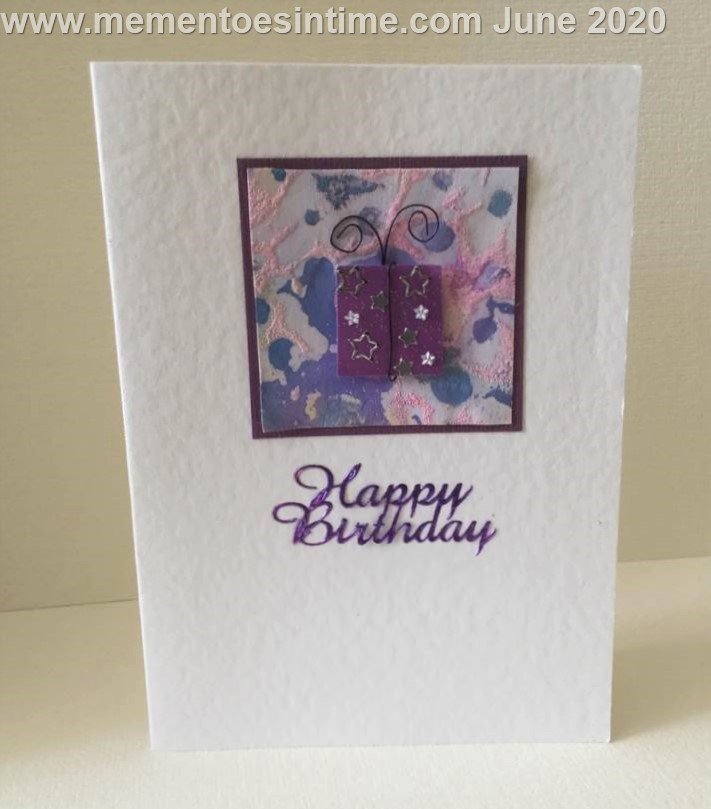 Technique 4 Basic Spray Embossing
The final technique in today's post is still an embossing technique but without using a stencil.Basically, just spray the card as before and add some embossing powder and heat set it. You can then create the background you want around the embossed areas as before, as the ink won't stick to the raised and embossed areas.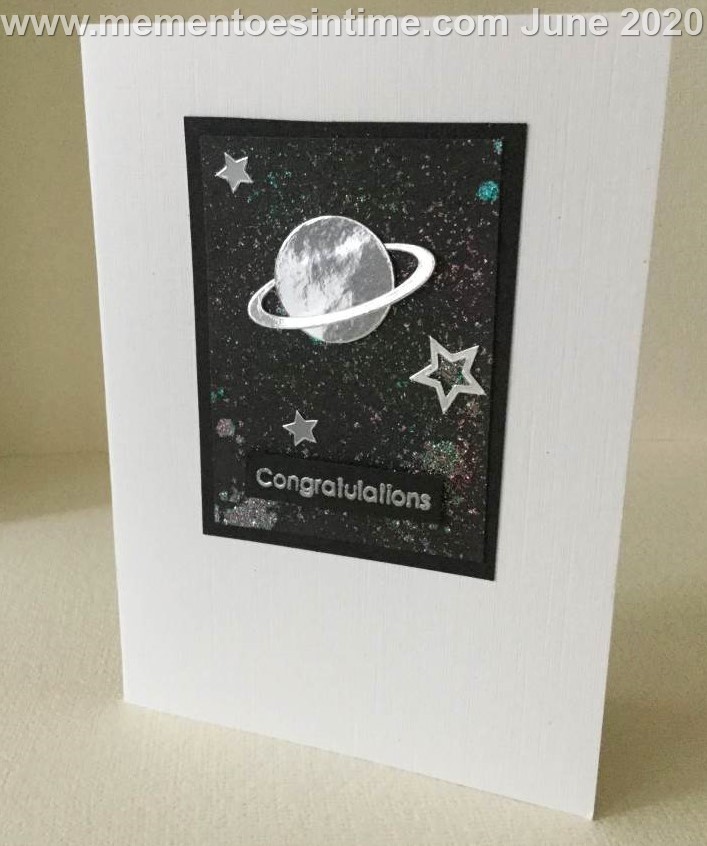 This technique works particularly well to create a snowscene!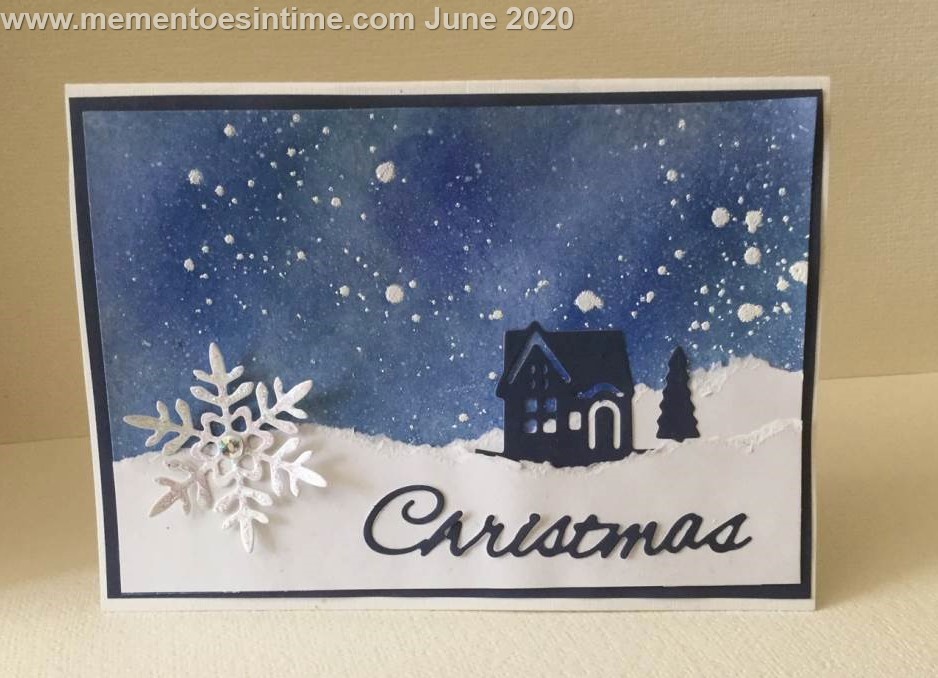 Background made with a mixture of blue Distress Inks with diecut glitter snowflake and house and torn snow scenery.
I hope you have enjoyed reading part 2 of this mini-series. Drop by again for the next part in this series which is looking at using the spray to get metal effects. Have a great weekend!