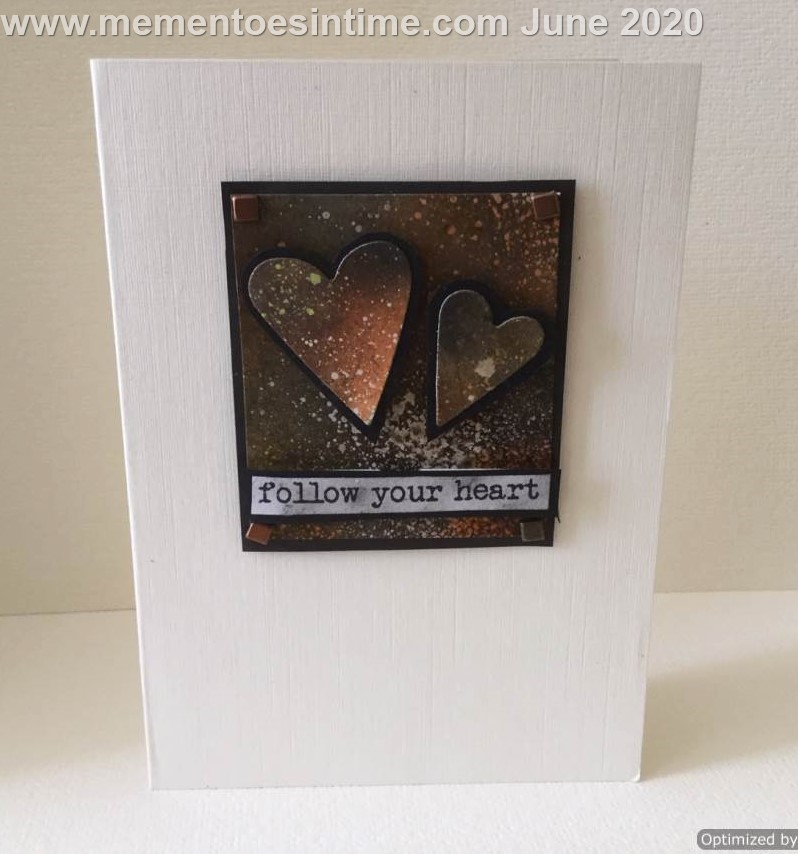 This was going to be the final part of the mini-series on using Distress Resist Spray. But since playing around with lots of other mediums and papers I have discovered some more ways to use this spray, so the mini-series will have a few more parts added. So far, we have covered 6 different techniques that you can read about in the previous 3 blog posts. Today I am showing a couple of ways to achieve a metal effect which is quite cool. Again, there are lots more metal type effects you can get, this is just a couple of them but if you like experimenting then this is for you!

Technique 7 - Metal Effects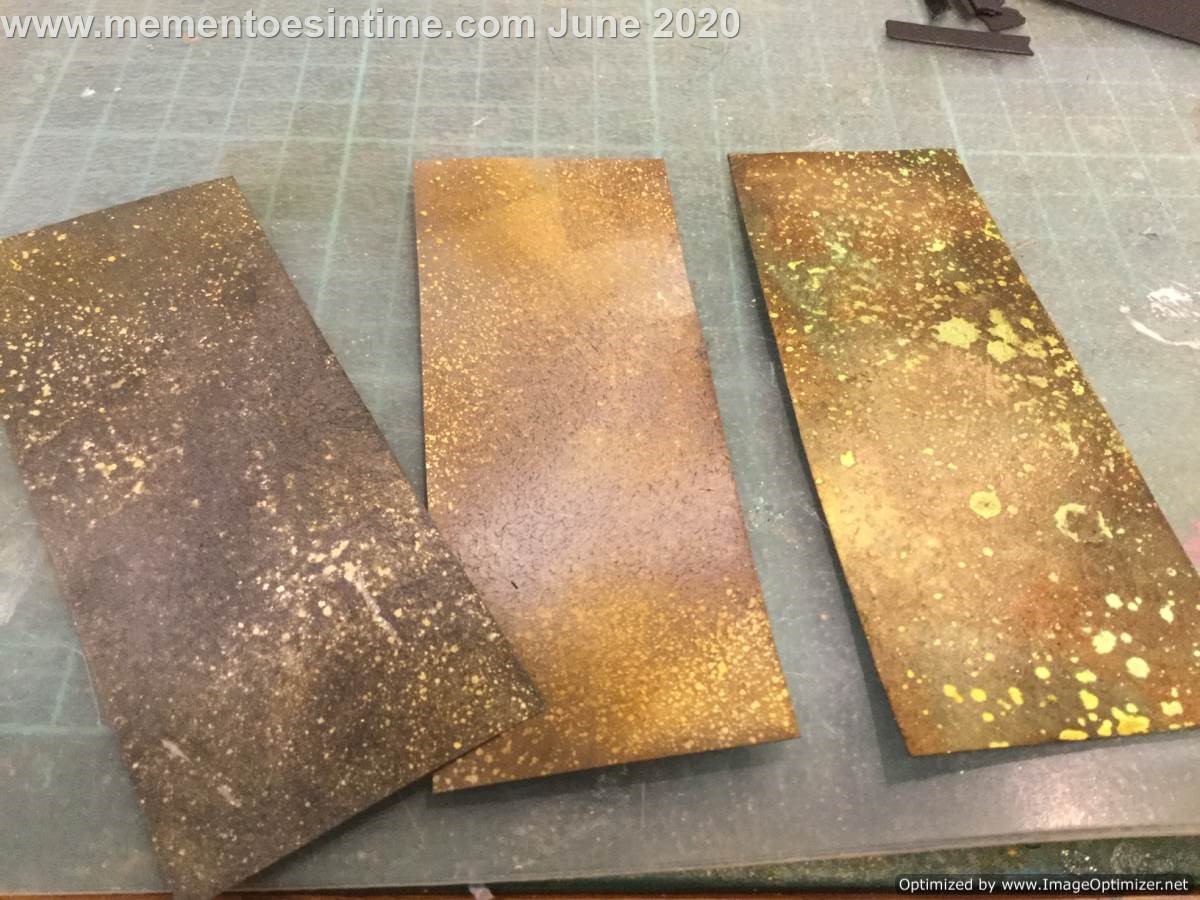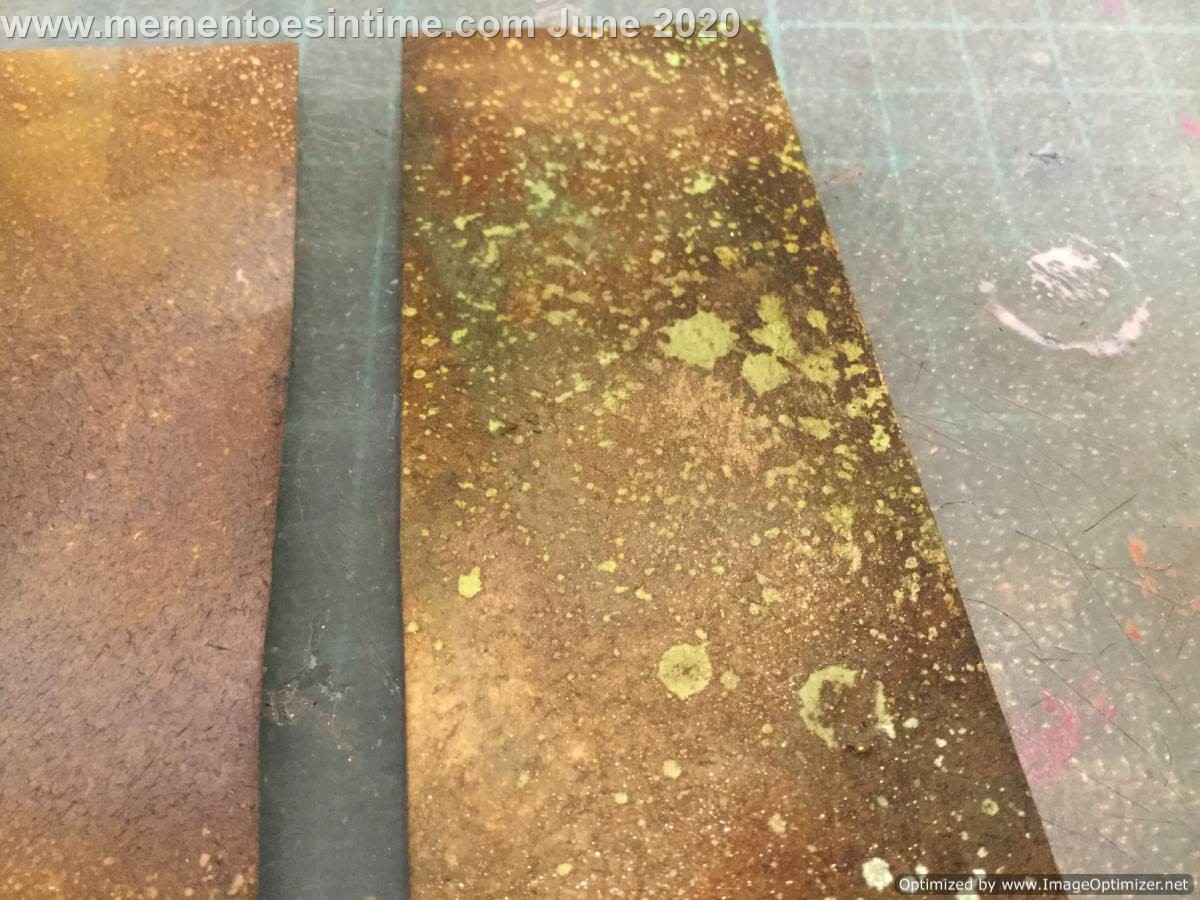 I discovered this effect by accident. The fact that the spray creates a really good worn texture reminded me of the type of pitting you can get on aged metal, so I decided to just go in with my distress inks and spray and create some metal effects. Basically, you just build up the colours using the layered technique in the last blog post -  I am using rusts, browns, reds and yellows as well as some light 'limey' green to get a range of different patinas here. The texture of the spray gives the final piece real dimension.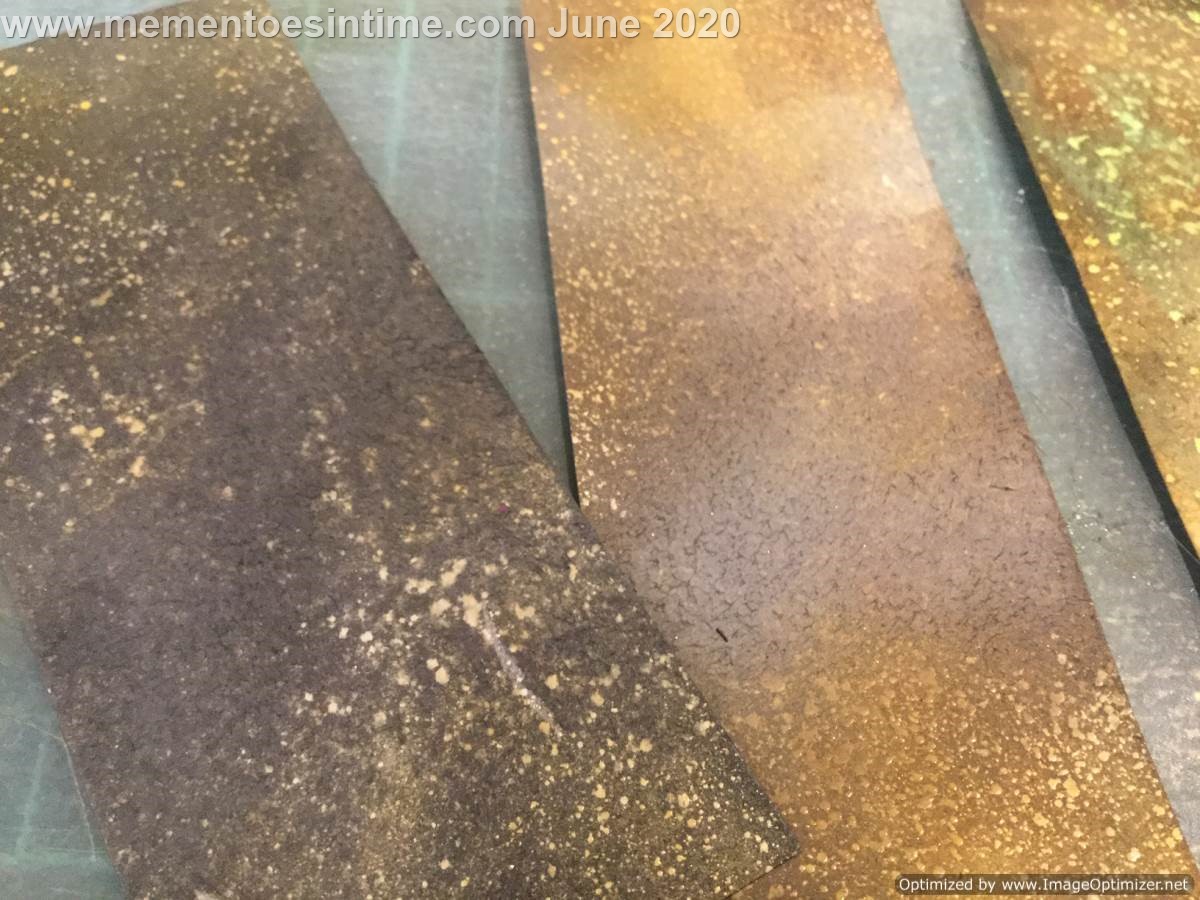 One reminds me of iron rusting, one of a sort of copper with a green patina.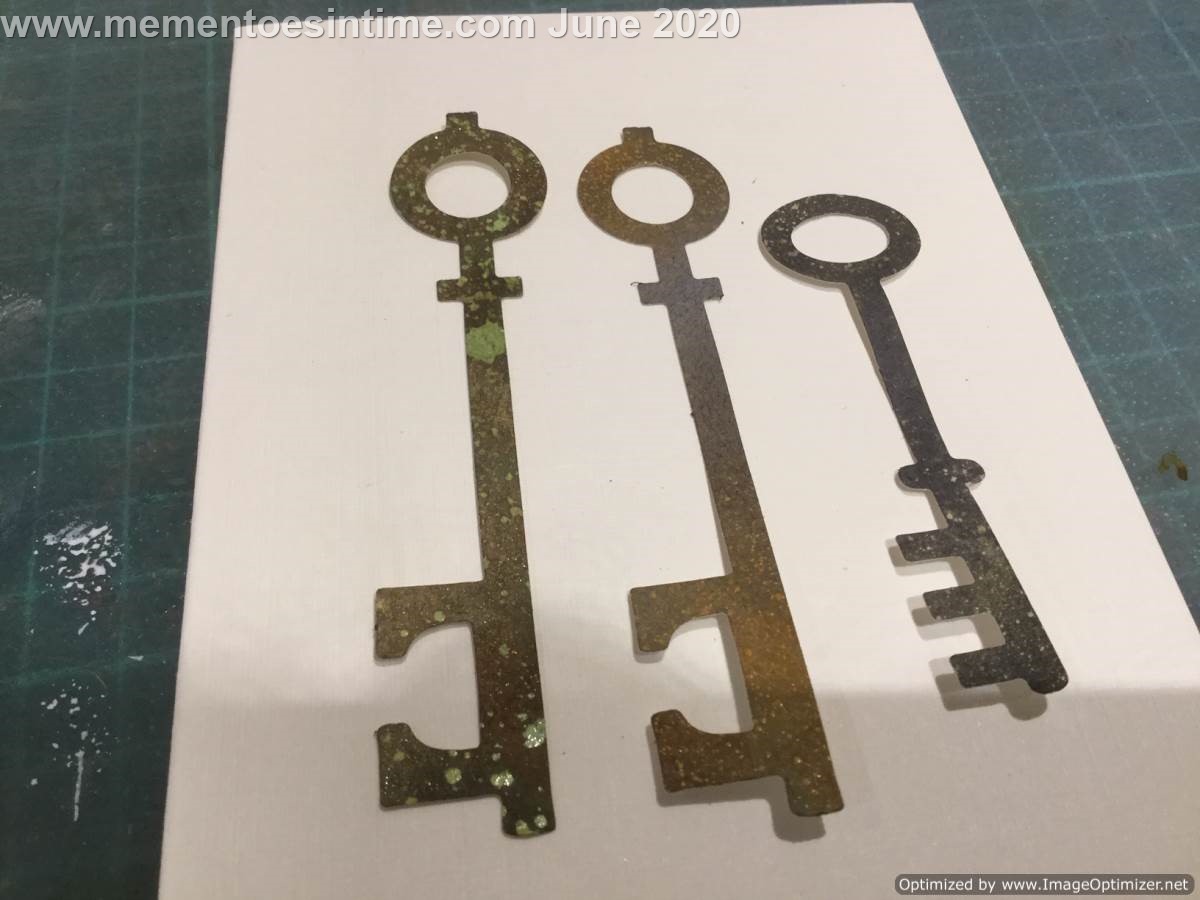 You can then die cut to create some very cool aged shapes. I have used a Sizzix keys die here but it would work equally well with frames, birdcages etc. Or you can just use the piece as a background for a mixed media project etc.

Technique 8 - Faux Metal on Mirror Card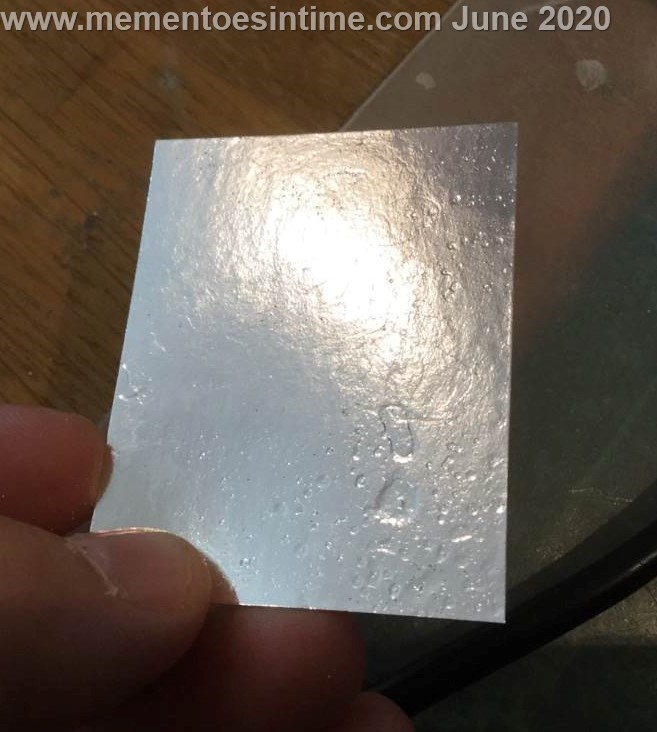 I have added another technique here, which again was an experiement but to be honest, the result wasn't as good as I had hoped. I may have just given up too soon with it but I wanted to include it as you may have more success. I basically sprayed some mirror card with resist spray. This will take a longer time to dry than it does on normal card but it does dry. This effect itself was quite interesting.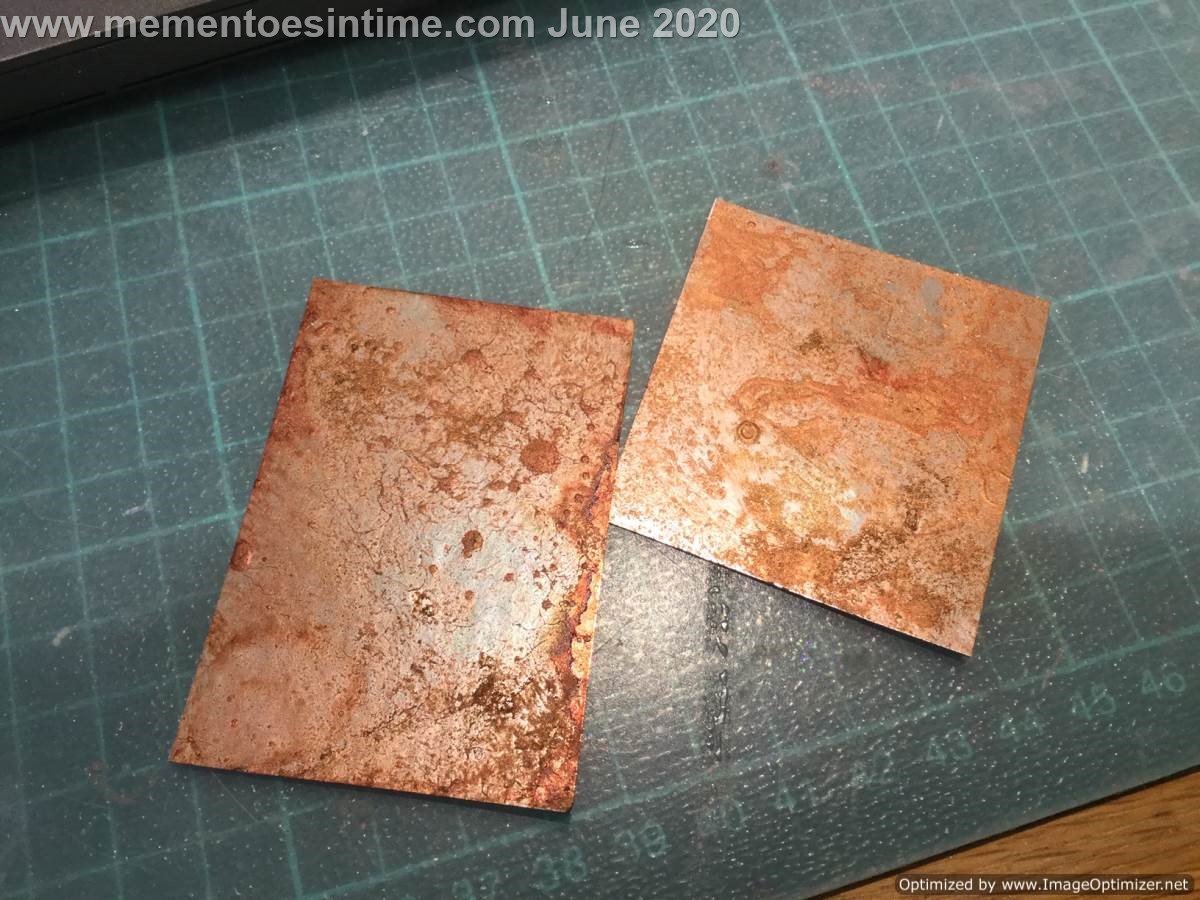 You can see that with rust, red and brown alcohol ink tones I have achieved some kind of rusted metal finish. What was interesting was how the alcohol ink didn't seem to adhere to well to the card even on the bits that I didn't try to spray. I think the reason for this is that the spray is actually very fine and even if you think you haven't covered the card, you probably have, which leave less 'open' space to cover with ink. The moral of the story is probably 'less is more'.
Technique 9 - Faux Metal Embellishments

You can also use the sprayed mirror card to make some really nice embellishments. The butterflies on the cards featured on an earlier post were made by adding alcohol inks as before but in nice pinks and purples and then waiting for it all to dry and then die cutting them. This actually gave the effect of Titanium with all the colours mixed in.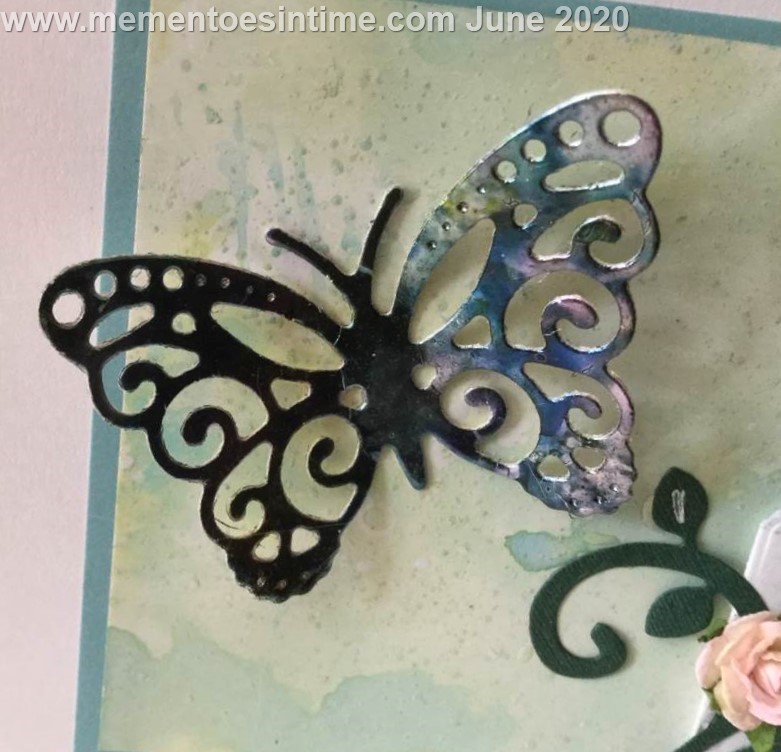 I think they are lovely and the effect is very much a faux metal. The distress spray gives the piece a realistic effect as you are not using a flat piece of mirror board as it gives a textured or pitted effect.

To finish off, here is another card made with the faux metal technique on normal card.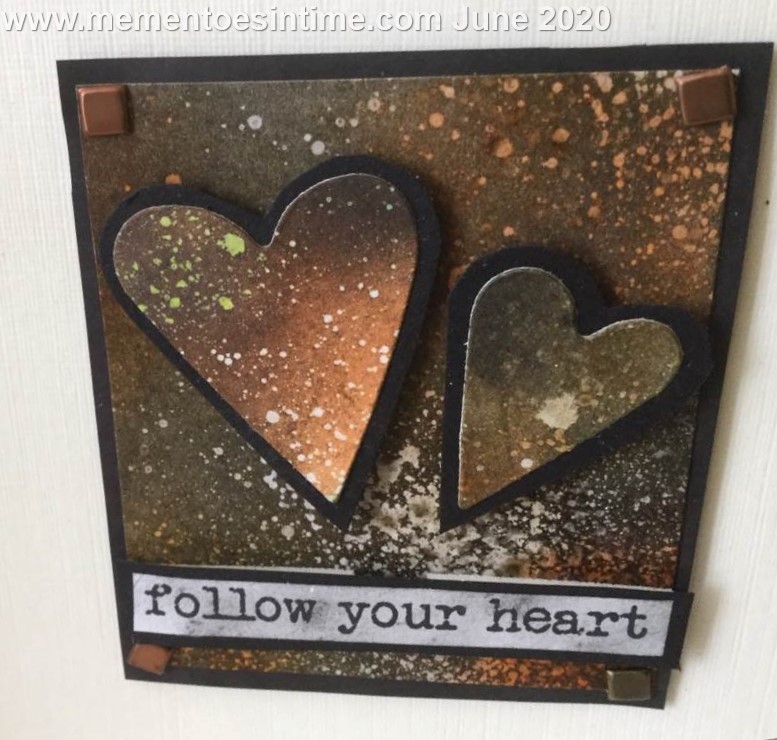 I hope you have enjoyed this mini-series on Distress Resist Spray so far. After discovering some more techniques, I will be adding at least one more and probably two or three more posts, so if you have a bottle of this sitting unused on your shelf, now is the time to try experiments.
Please comment below or on facebook, or send me an email via the contact form.