| | |
| --- | --- |
| Posted on November 27, 2020 at 10:00 AM | |
Kicking off the Christmas projects, here is a set of Christmas Tree themed cards using a new free members' template.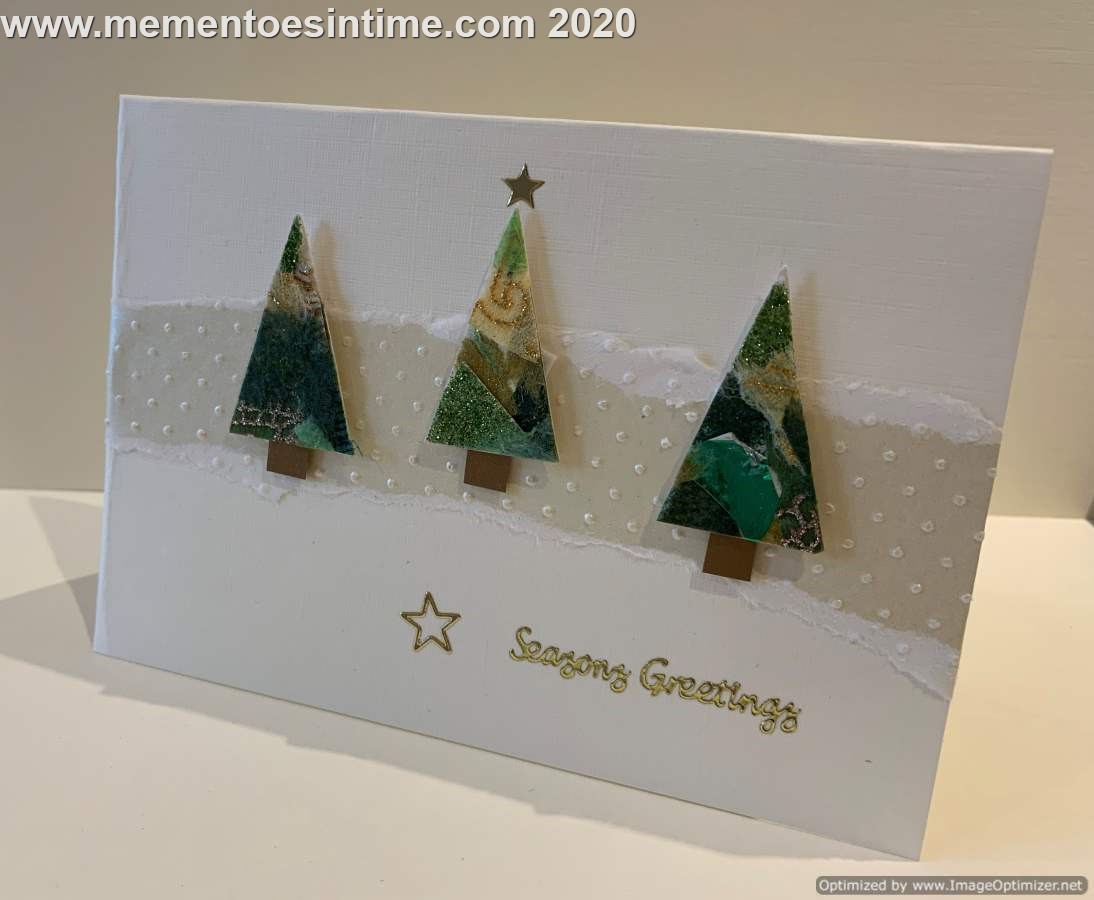 Free Members' Template - green torn paper trees
Simple triangle shapes to make some lovely modern Christmas designs. Today's theme is in green but I've made some demos using other colours too, that I will post up in the next couple of days.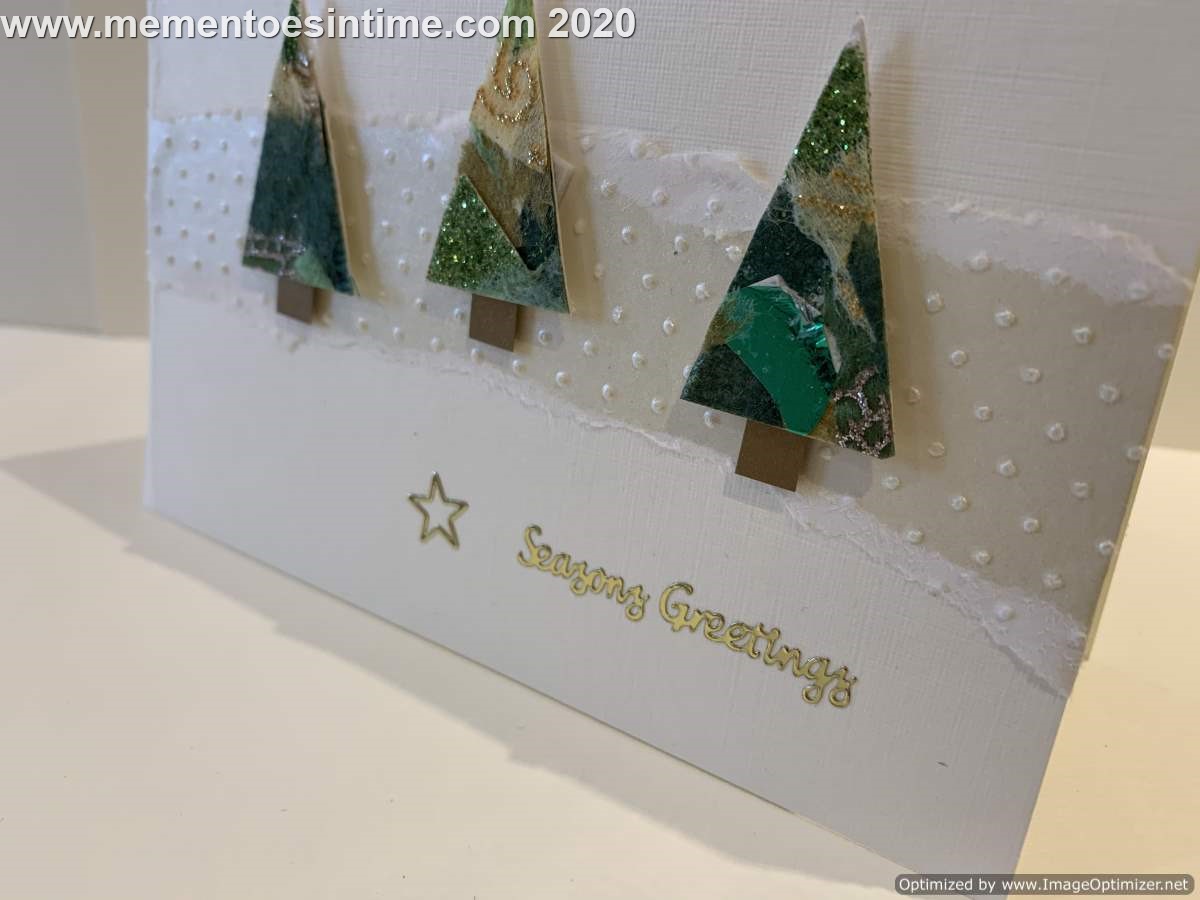 Free Members' Template - green torn paper trees

The paper the trees are made from a lovely simple but really effective technique I have used on many different cards in the past and you can find these in the photo gallery (Other Card Ideas). Just tear up lots of pieces of paper in the colour you want, I am using some beautiful handmade papers that work really well with this technique. Glue them all over a piece of base card, mixing up the papers to get a mosaic effect. Let it dry and then use this to cut the trees. I don't use a cutting machine with my projects, everything you see is done by hand, so anyone can make these cards.

Often the most simple designs are the most effect. Really pleased with this card. Check the member pages for the template. Please post any comments below, I love to get your messages!