| | |
| --- | --- |
| Posted on November 30, 2020 at 4:35 AM | |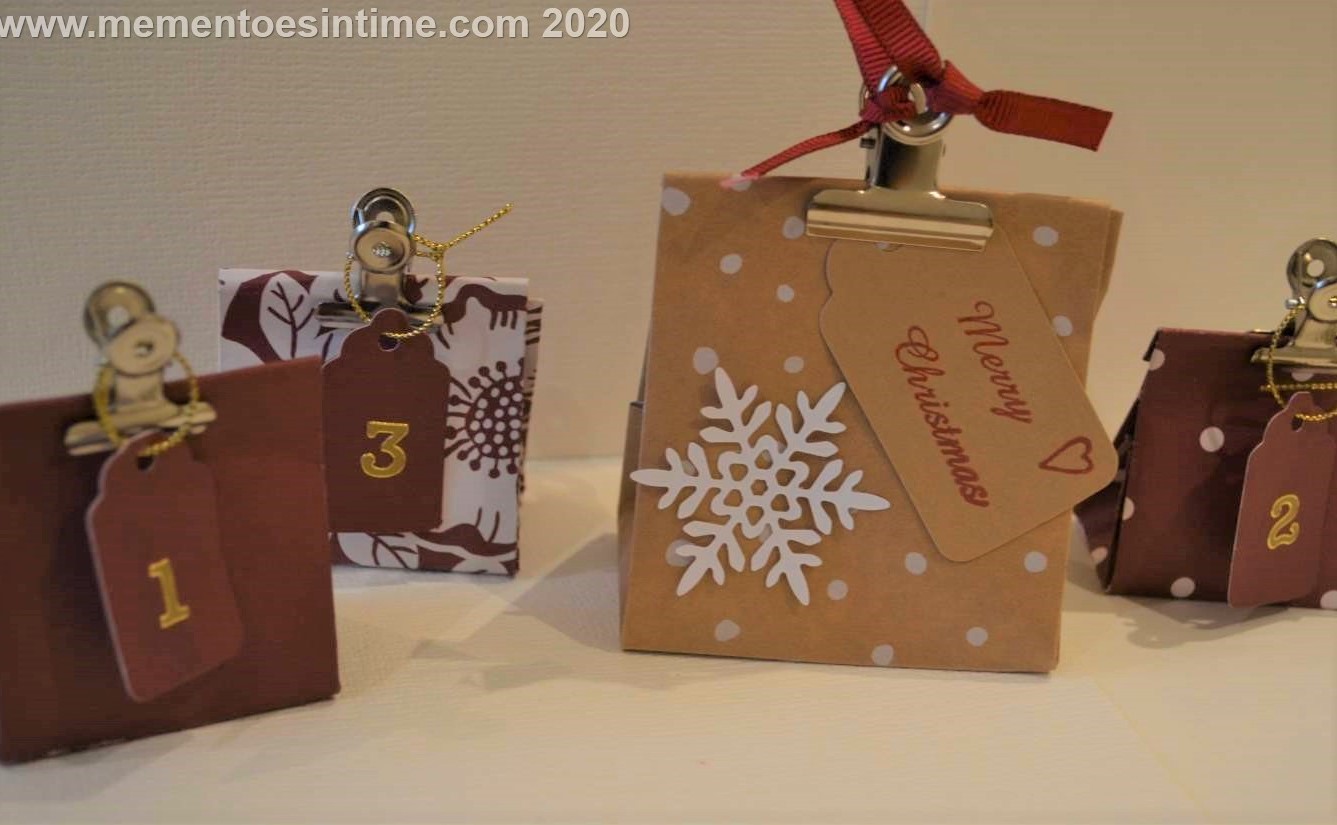 Here is a fun project for you to try if you like making your own advents and have some time. I meant to post this one up a few weeks back but totally forgot, so it might be a bit last minute! Anyway, the template is free on the Members' pages and you can always keep it until next year or use the template for another occasion!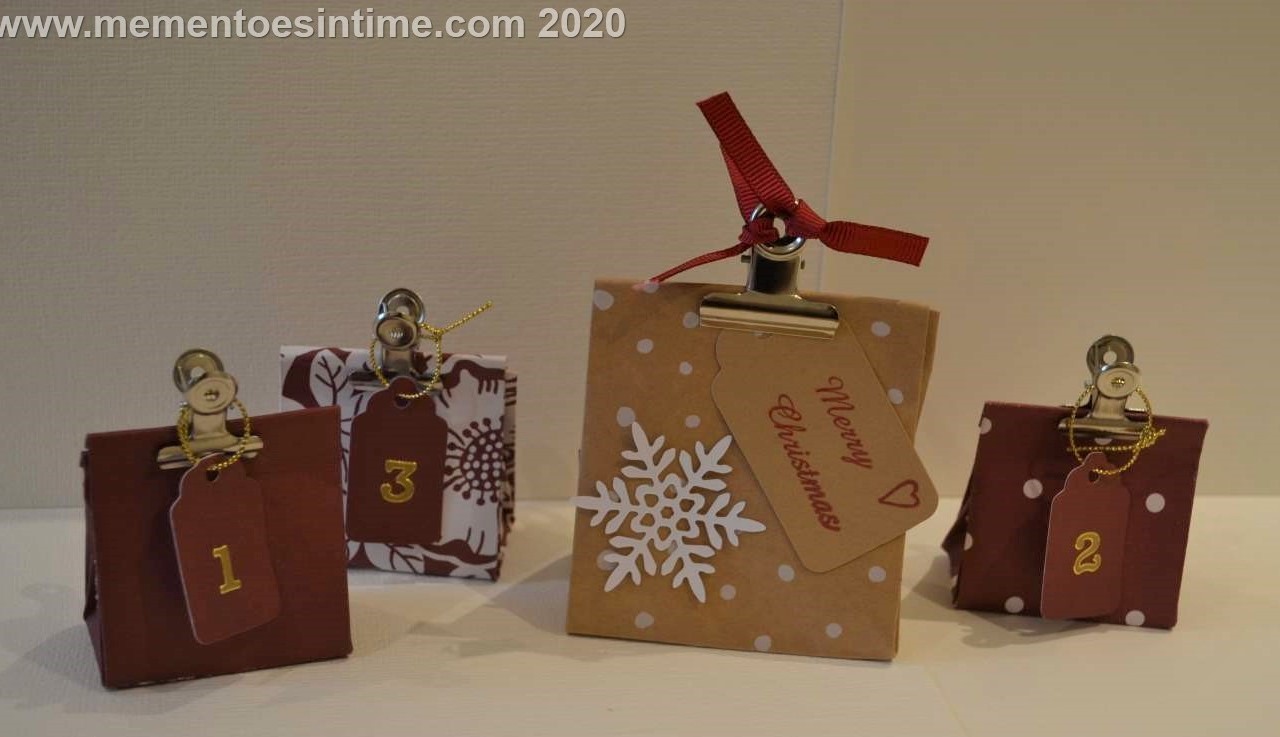 I have made my bags from some Christmas wrap and simply added the numbers using stickers on a die cut tag wrapped around a mini bulldog clip. You can fill these with tiny gifts. The folding of the sides can be a little tricky until you get the hang of it but you can see how it is done by https://www.mementoesintime.com/apps/blog/show/43272866-members-goodies-gift-bag" target="_blank">looking at a previous post with a similar template here.