| | |
| --- | --- |
| Posted on December 1, 2020 at 5:55 AM | |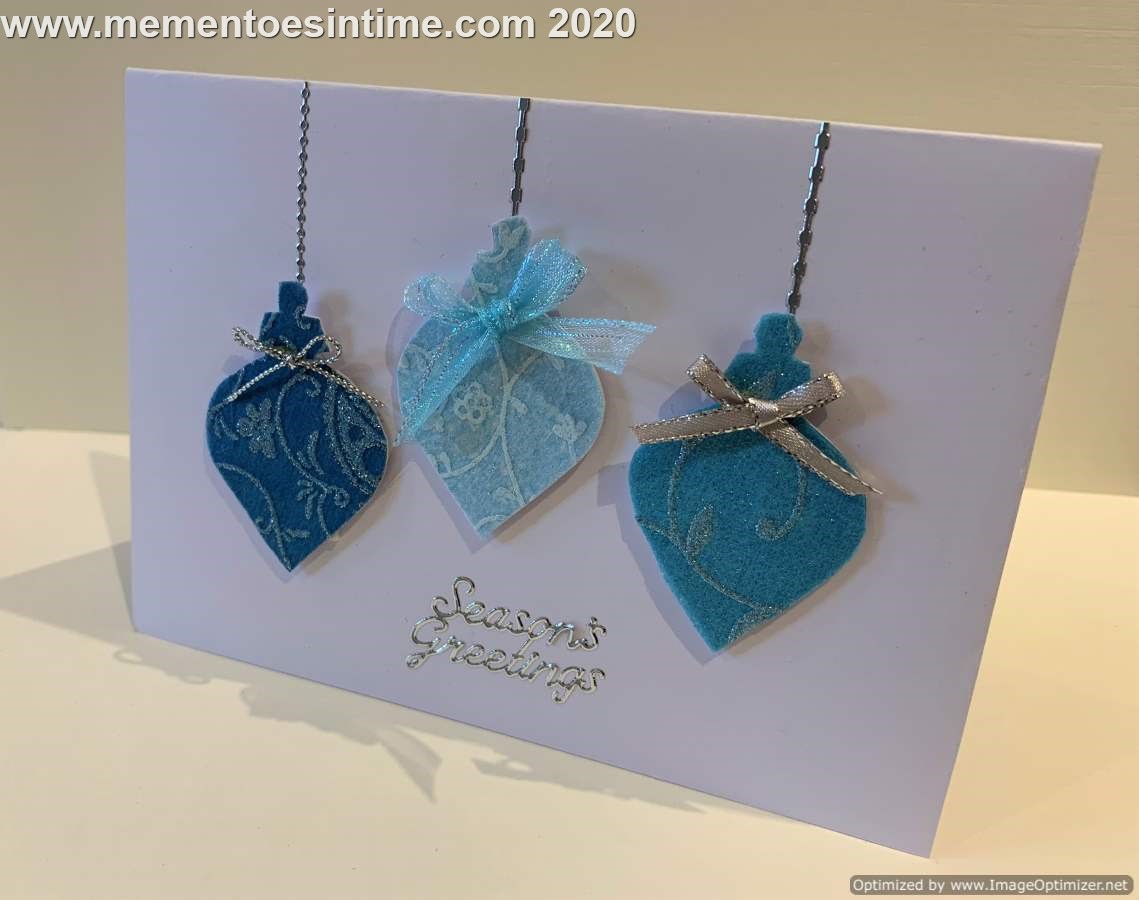 Blue handmade paper ornaments

Check the Members' pages for all the free templates for this festive season. Today's template includes some ornament shapes that can make some stunningly easy and clean-lined cards, which is good if you are in a hurry!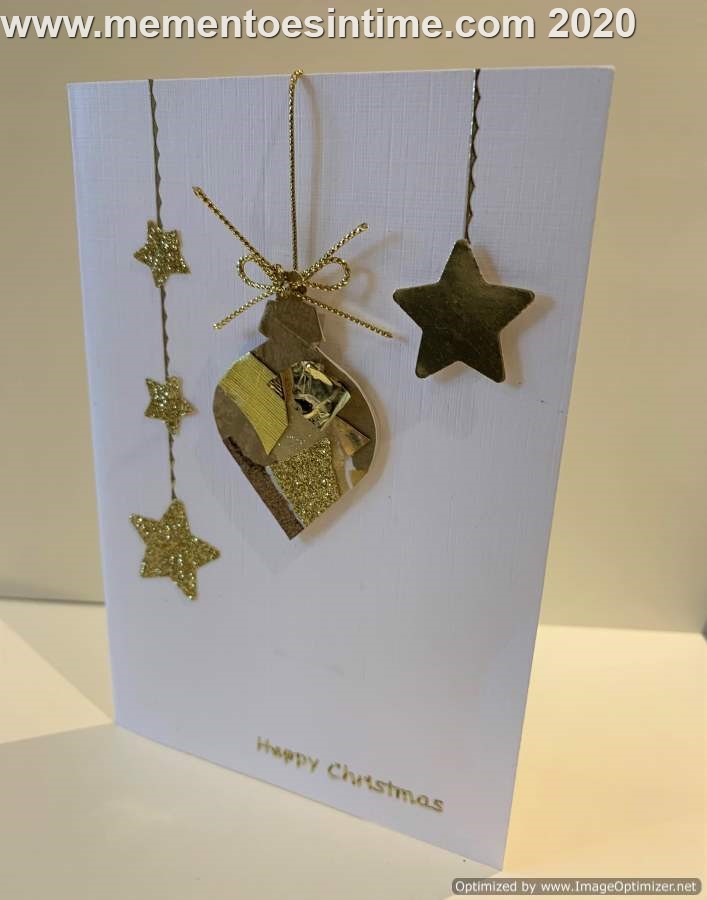 Torn paper effect ornament

The gold card uses the same torn paper technique used on the tree cards posted previously. I have stuck to one colour theme here and simply used cord and stickers to represent the hangers.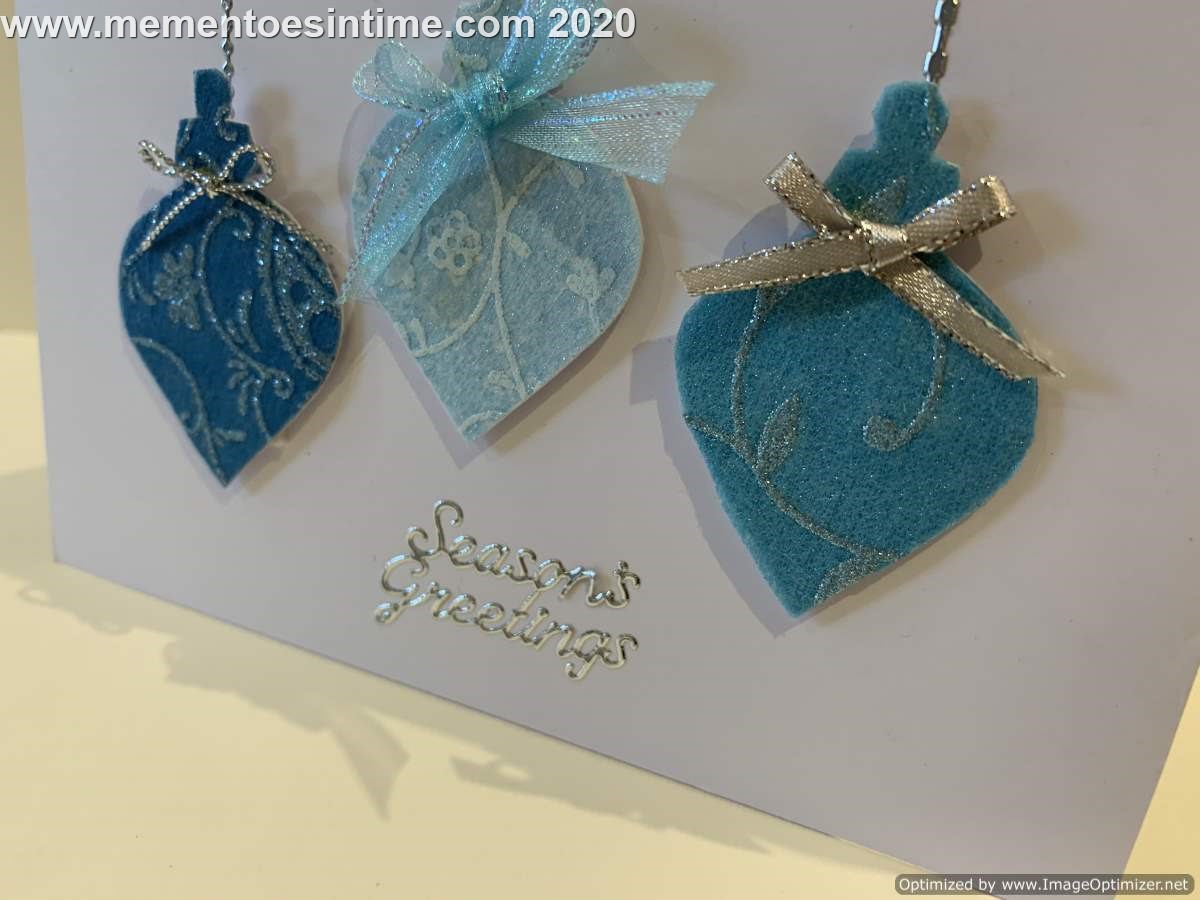 Using a textured or felt effect paper gives even more interest to a simple shape

The blue ornaments all use handmade papers which had lovely designs already on them and the one on the right was a type of felt finish. I love things that have texture, it makes it much more interesting with very little effort.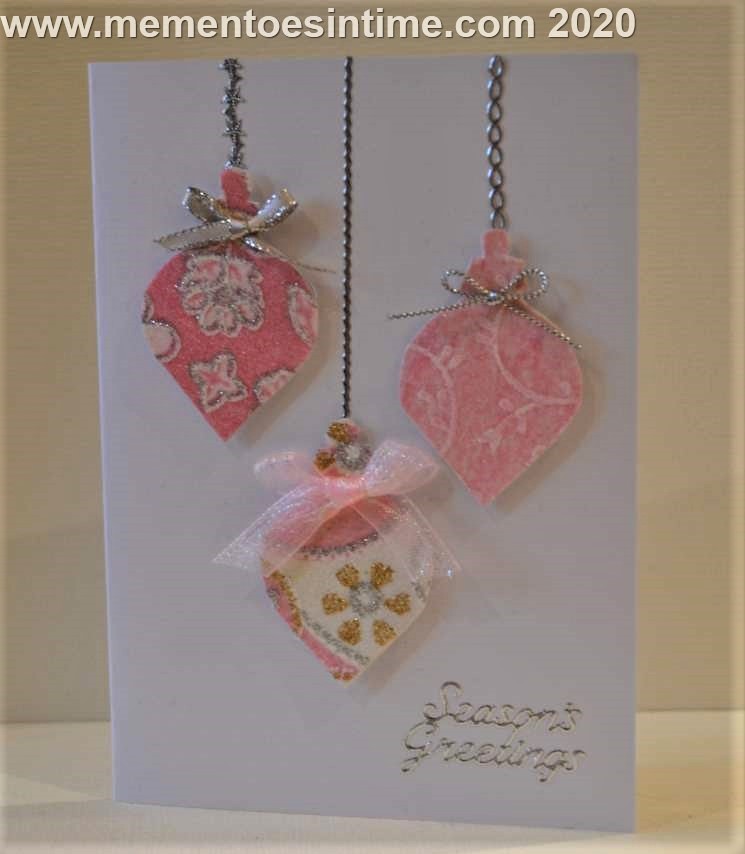 Similar card in pink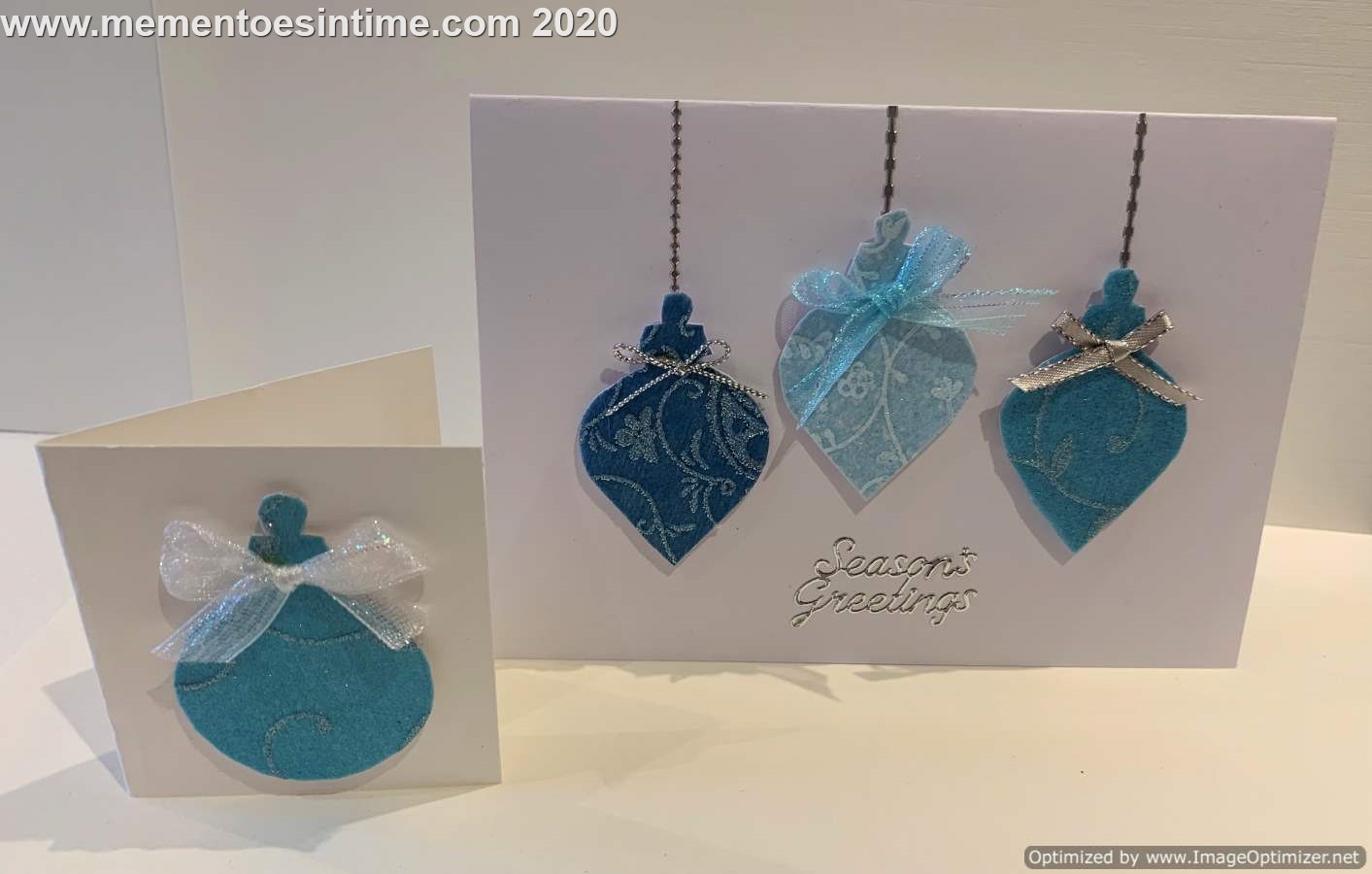 A matching gift tag is easy to do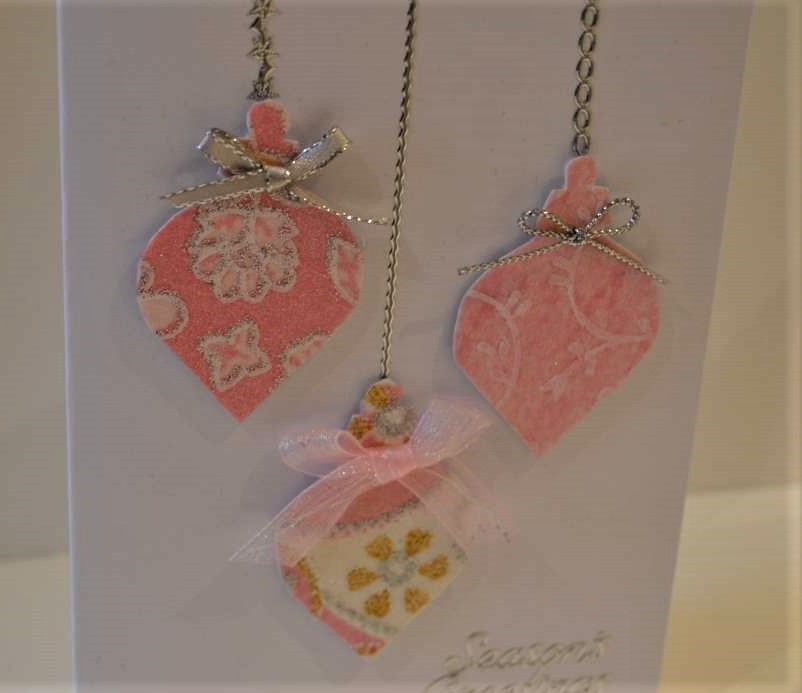 A very simple shape but handmade papers make it special
I hope you enjoy playing with this free template. I will be posting up some more projects over the next week so please join me here if you would like to see what! Comments and messages are always appreciated, you can add a comment below. Unfortunately, I have had to take down the web contact form and testimonials page and stop comments on the guestbook except for members due to a huge amount of spamming, some of which is very crude and disgusting. The comments also get spammed but I try to keep on top of it. You can also contact me directly through the member profile (Imy).XX