| | |
| --- | --- |
| Posted on December 16, 2020 at 7:55 PM | |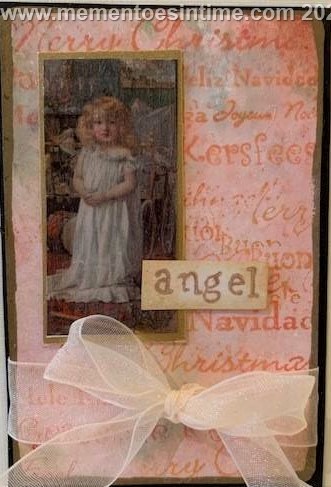 Waiting for Santa
Day 3 - I just love this image of a tiny little girl waiting up for Santa/Father Christmas. I have chosen to match the cuteness of this vintage image with a simple pink, gold and cream theme.
The festive words stamp is stamped in gold and I have edged the card with a gold Sharpie pen. The wording "Angel" seems to fit, as she certainly seems to be angelic, as all good children are before Santa arrives. Nothing like my girls were at all!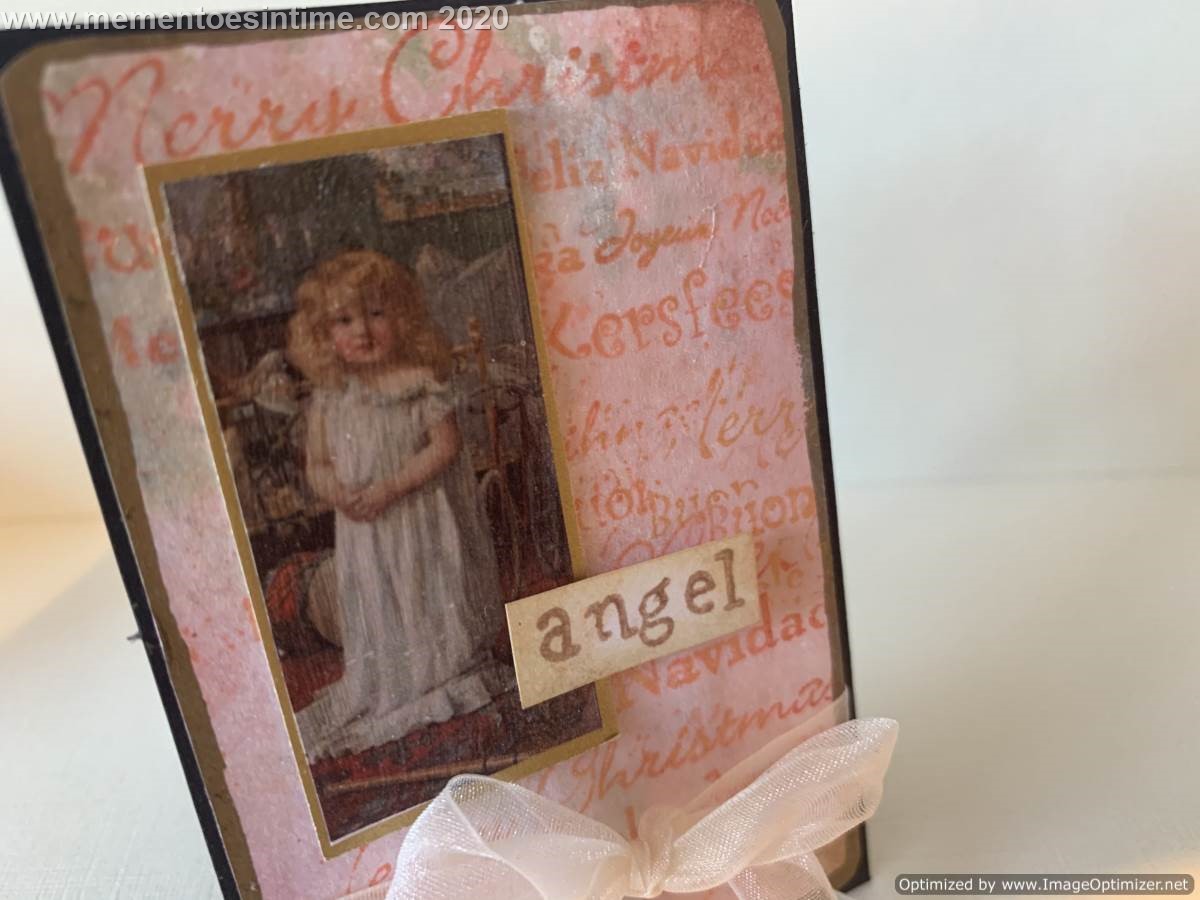 A soft pink theme with a festive stamp on a distress spray background
If you would like to see more of this series '52 Shades of Anything But Grey', you can find all the previous posts on the blog by using the search bar, or you can also find them all in the photo gallery.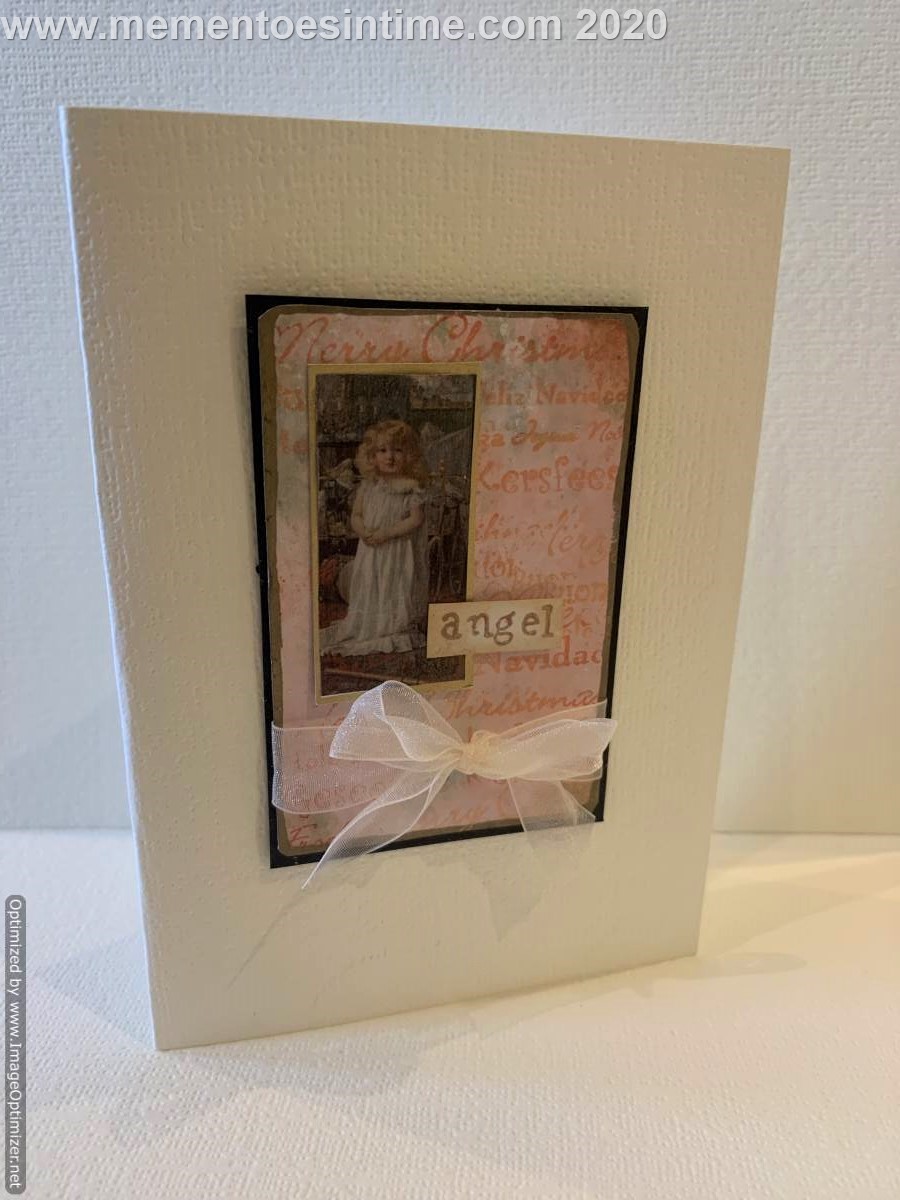 Mounted on a card blank
Thanks for joining us. There are a couple more of these cards to come using gorgeous vintage images you can find on the Members' pages, so join us again if you can!