| | |
| --- | --- |
| Posted on December 19, 2020 at 9:35 AM | |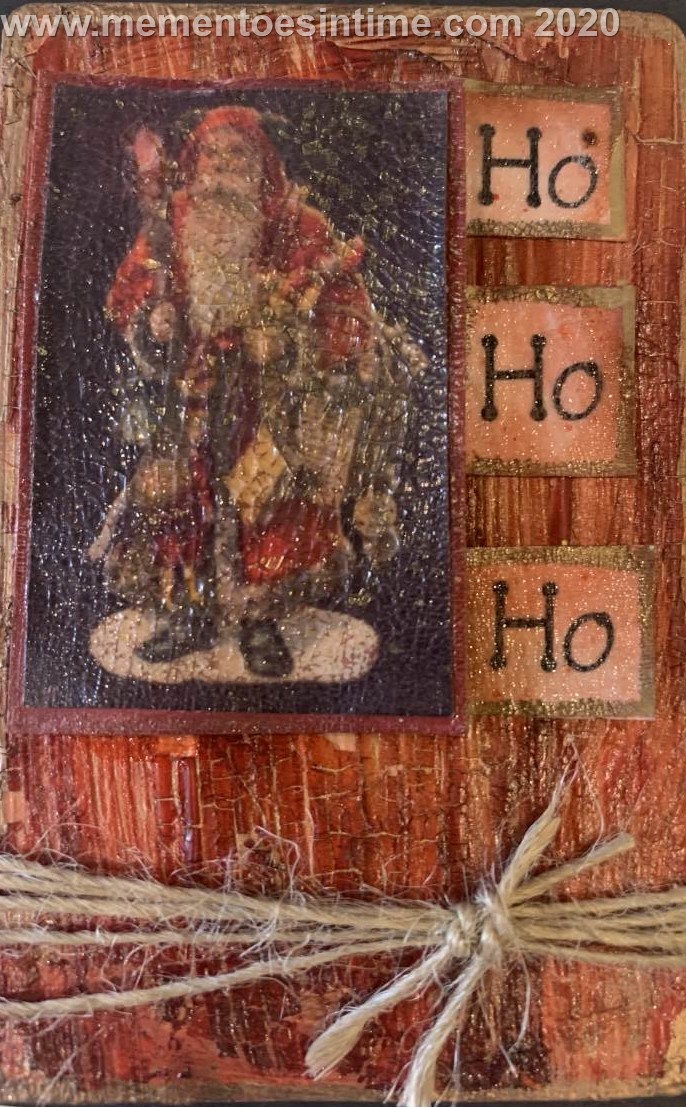 We are going for a super distressed wood effect with today's art card. I used a couple of layers of gesso roughly with broad brush strokes on the playing card before adding the distress sprays. The gesso was still a little wet, which actually created a great cracked/distressed effect without needing any crackle glaze.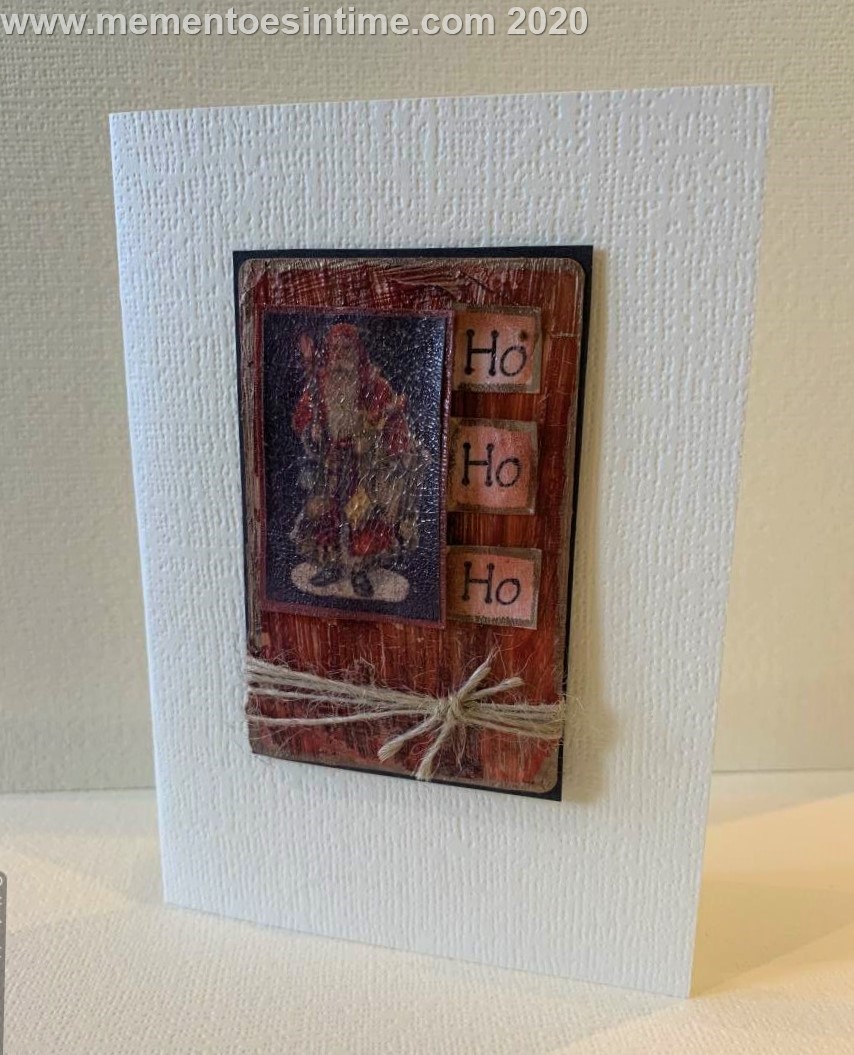 Here is the art card mounted on a card blank
The distress spray colours I have used are more towards the reddy browns as I wanted to get the effect of an old wooden surface but still keep a festive effect. The image is quite dark also, which complements the distressed background and a thin layer of crackle glaze gives a nice finish. The wording is edged with a gold Sharpie as is the card itself. I wanted to create something very rustic and the distress sprays work really well for this purpose as you can build up colours as you wish and nothing is really ruined, just add some more spray until you get the effect you are looking for!