| | |
| --- | --- |
| Posted on December 20, 2020 at 9:50 AM | |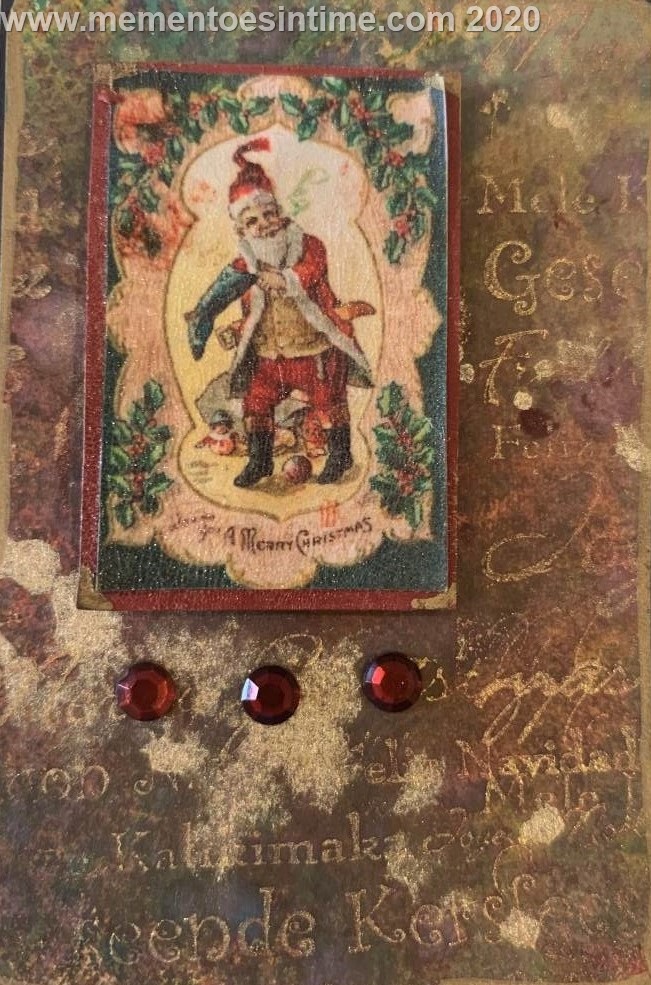 This is the last in this mini-series where I have been adding to the '52 Shades of Anything But Grey' collection featured on the blog this year. We are over half way I think but I am enjoying doing these little mini art pieces so much I think there will be another series. The idea was to demonstrate as many craft techniques as possible and we have covered quite a few!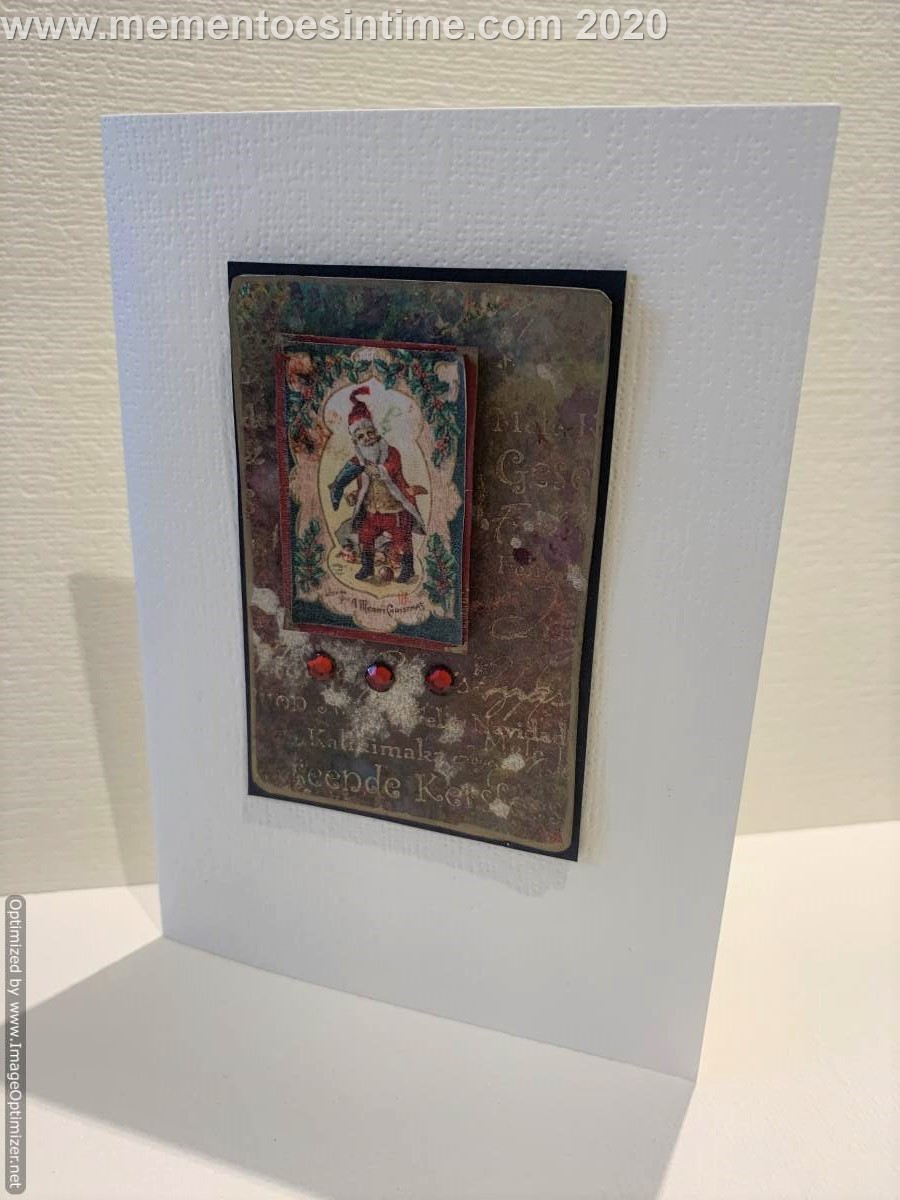 The colours on this one were actually quite accidental and I am very happy with the result. Sometimes mistakes really work out better than you had hoped. I got a real mix of reds and greens for this one to pick up the dominant colours in the vintage image which was finished with crackle glaze.
Let the sprays swirl about a bit, you don't have to just have spray marks. As they are from the distress range, then run together beautifully and almost always end up not being a mistake. Once the ink was dry, I stamped over the top with my trusty Brilliance gold ink and a lovely Christmas wording stamp. Three simple red stick on gems finish the piece.
I hope you have enjoyed this mini-series of Christmas themed art cards. We haven't finished the '52 Shades' series yet and will be adding to it. I will also be designing some kind of display album to house them all, as I like to keep them as a record of different techniques that have been used, so drop by again soon!