| | |
| --- | --- |
| Posted on January 22, 2021 at 5:45 AM | |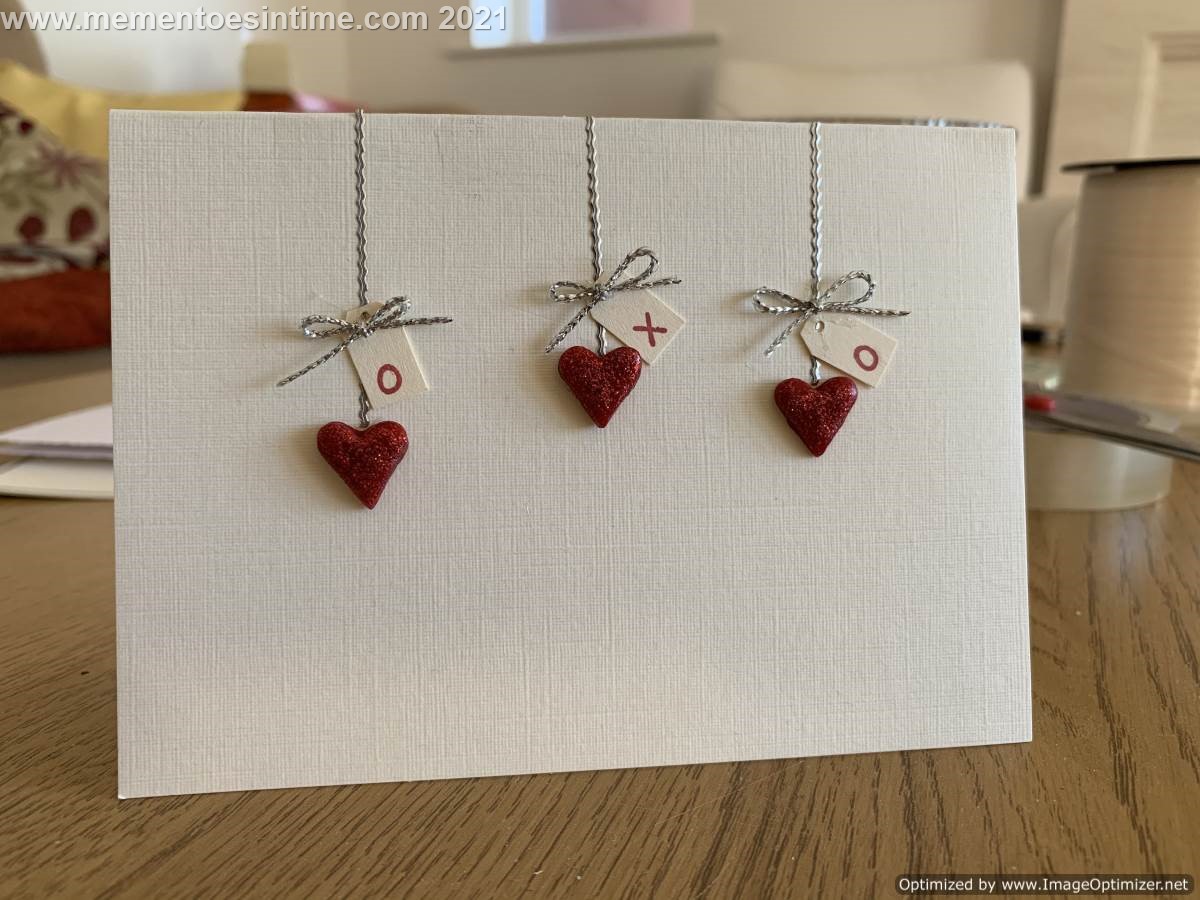 With Valentines' Day rapidly approaching, I thought I had better post up a few card ideas. With almost thirty years of marriage behind me, Valentines' Day tends to be a different thing compared to when I was younger but I still like to stop and think about people who are special to me at this time of year, especially those no longer with me. My mother loved Valentines' Day and always gave me flowers and a card right from a young age, which was wonderful as she recognised that it is not just about couples but is also about expressing your love and kindness to those around you or remember those no longer with us at least one day a year

There are heaps of cards and other projects available to browse on the site but I had made a few things a couple of weeks ago and got distracted with other jobs that I had to do.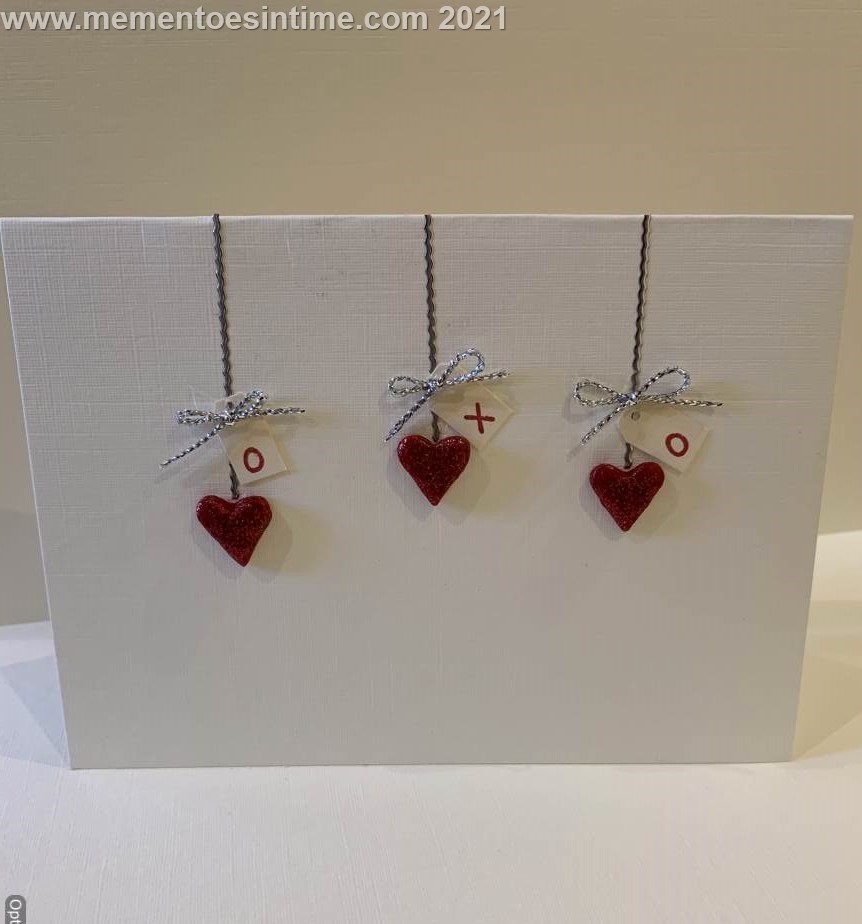 Anyway, here is a nice quick idea using some FIMO hearts I made with a tiny cutter, the type you use to make cake decorations. I used red FIMO and then covered them with some glitter glue to give a sparkle.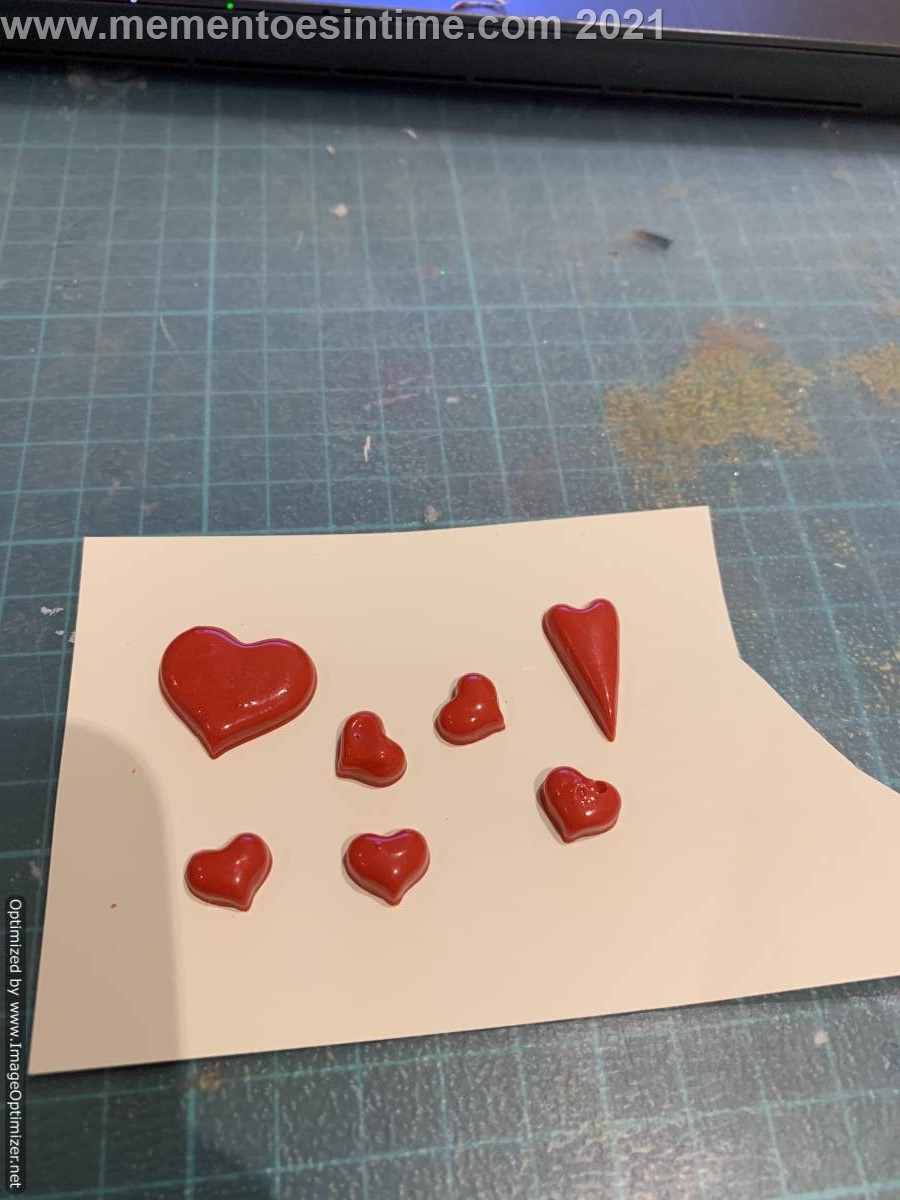 The tags are from a Sizzix Gifts die and I have simply stamped the letters on with a mini Hero Arts alphabet. Top tip is to use the best quality base card you can, this lovely linen weave finish here makes a simple design look nice and expensive.
Simple and sweet!