| | |
| --- | --- |
| Posted on January 23, 2021 at 5:50 AM | |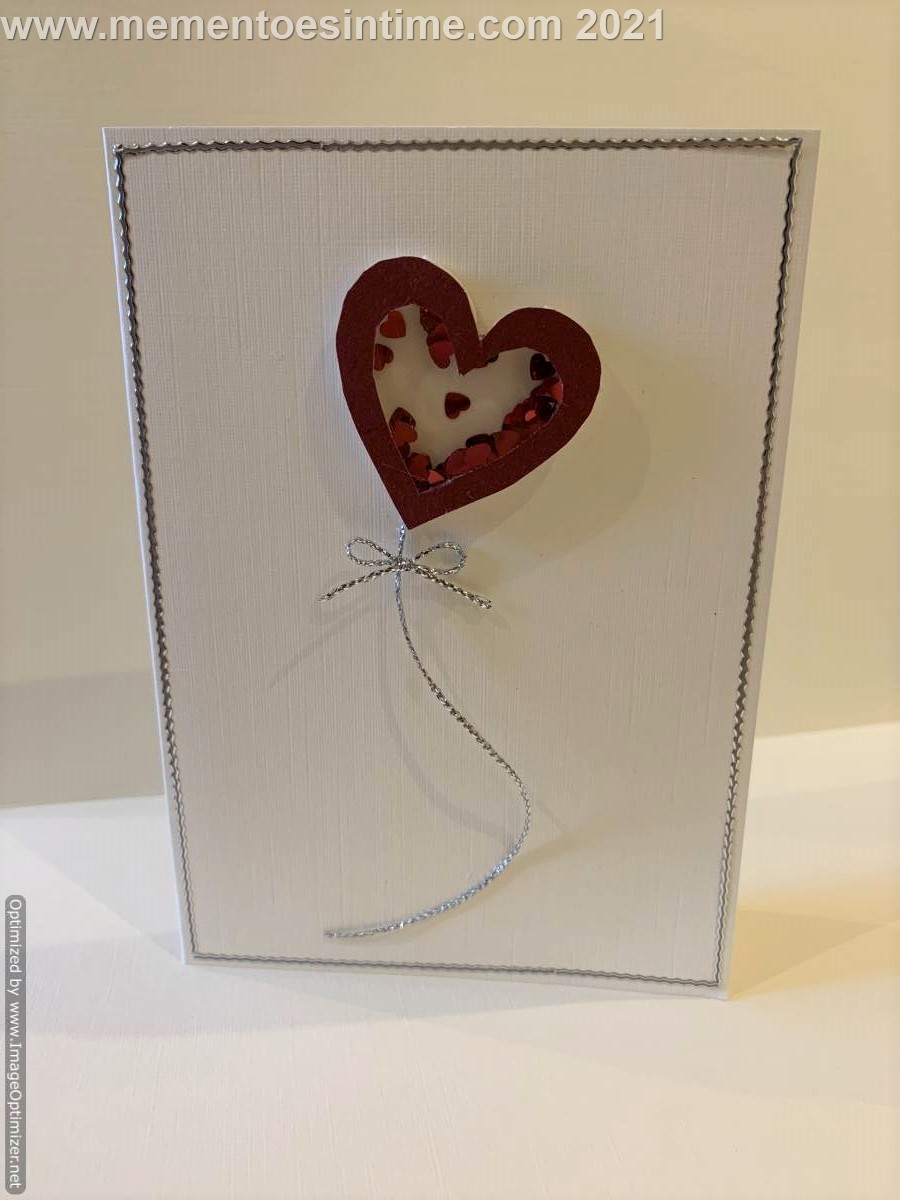 Today's card is a shaker design with some tiny confetti hearts inside. I had the idea of making it into a balloon with some silver thread and I don't think I have seen one of these anywhere else. The name for this card is "You lift me up" and I have added a sentiment inside to this effect.
You make this in exactly the same way as you do any shaker card but cutting hearts instead of traditional squares. I am using one of the smallest hearts from the free Member's Heart Wreath template which you can get if you join the site. You will find it on the left hand sidebar under Members' Goodies.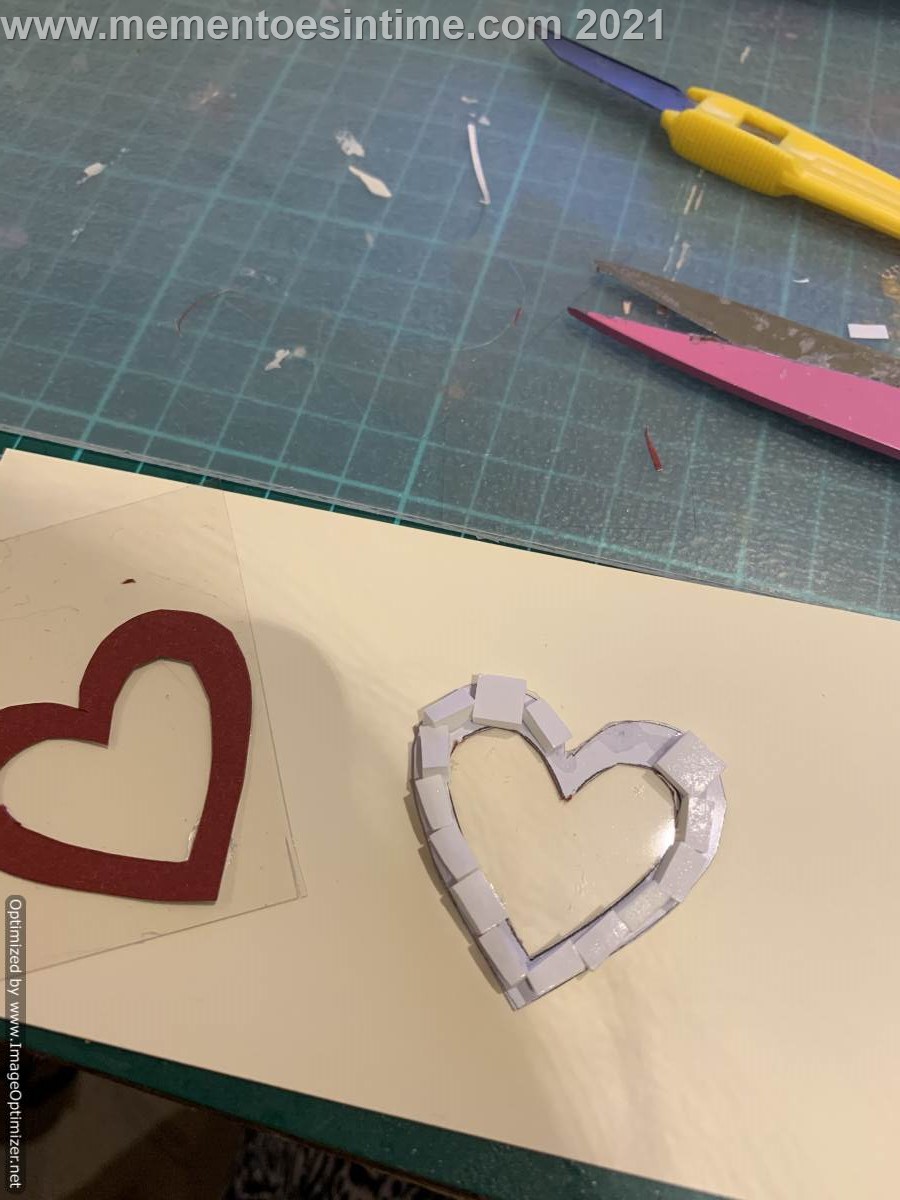 Simply cut a heart shape from the template, stick it onto some acetate and cut around the two to get a heart with acetate on one side. Now turn it over and use some tiny foam squares, or cut down some big ones and place them around the outside as I have done here. You can then fix it to your base card. To make it easier, fix it most of the way around and leave a little break so that you can pour in some heart confetti. Then seal it up! You can add another heart on the back before sticking to your base card and this makes it easier if you want to add the silver cord as it will be hidden behind the heart.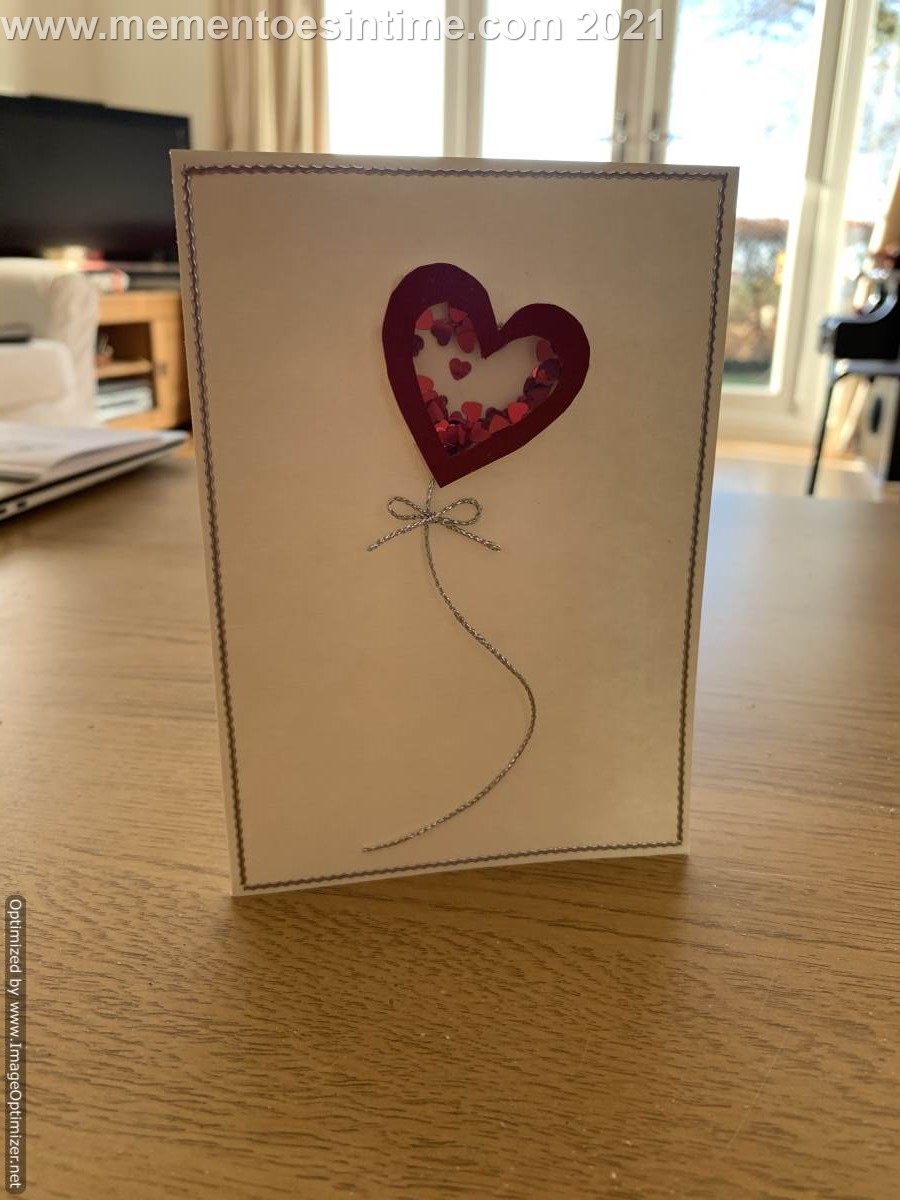 This one is for my long-suffering and wonderful husband who I am grateful for every day, especially during these difficult times stuck under the Covid lockdown. He lifts my spirits so a balloon is a great image for that, although he absolutely hates balloons!!