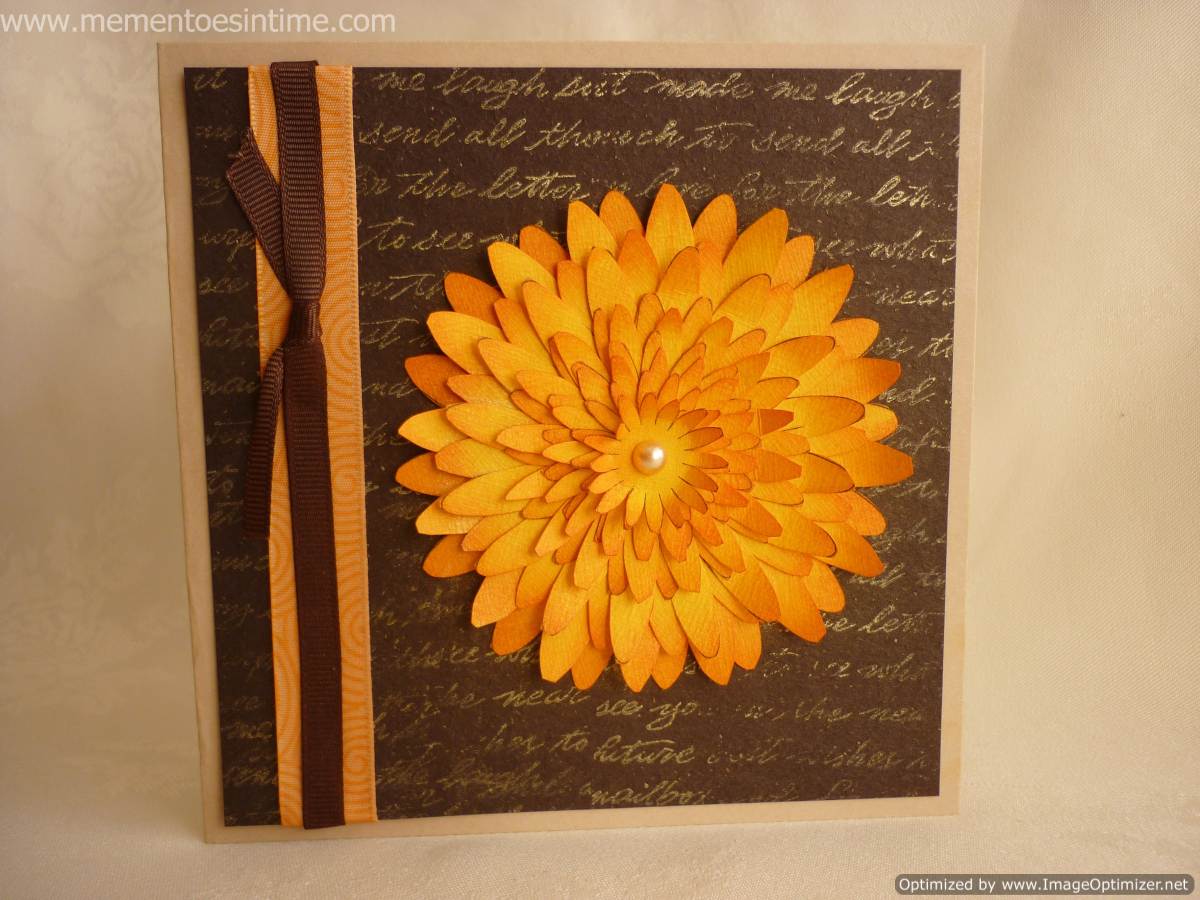 For those of you in the northern hemisphere, autumn or fall is approaching, so I thought this Marigold Card in lovely orange and brown hues, would compliment the arrival of the new season. If you would like to see how this card was made, read on!
This card has been made with the number 8 template, using two of each size of flower. I find this template easiest to use when you print it directly to the card you want to use, rather than drawing around a card template. This cuts down the time taken to make it considerably. 

Print two sheets of the layering templates. Put your paper in the printer so that it will print on the reverse side. When you cut the flowers out, you can flip them over and you won't see any of the lines from the template. I haven't remembered to do this on one of my sets of prints and you can see that it shows in the photo below.

When you have cut out your pieces, rub around the edges of each flower with Spiced Marmalade Distressed Ink. You can be as liberal as you like as stronger colour gives more depth. If you don't have inks, then use chalks and seal them with some hairspray.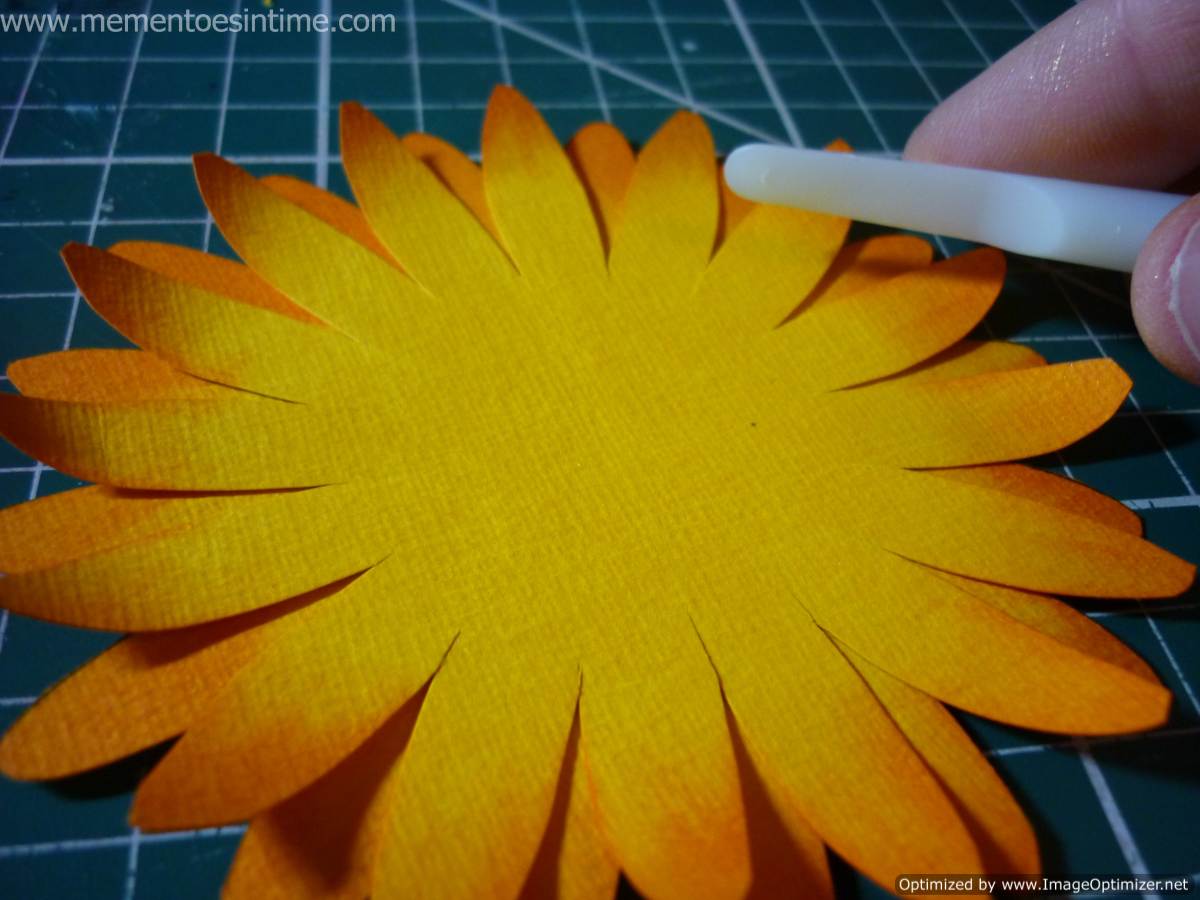 You can then shape the flowers, with a shaping tool or the end of a biro. Bend some of the petals backwards and some forwards, for variation.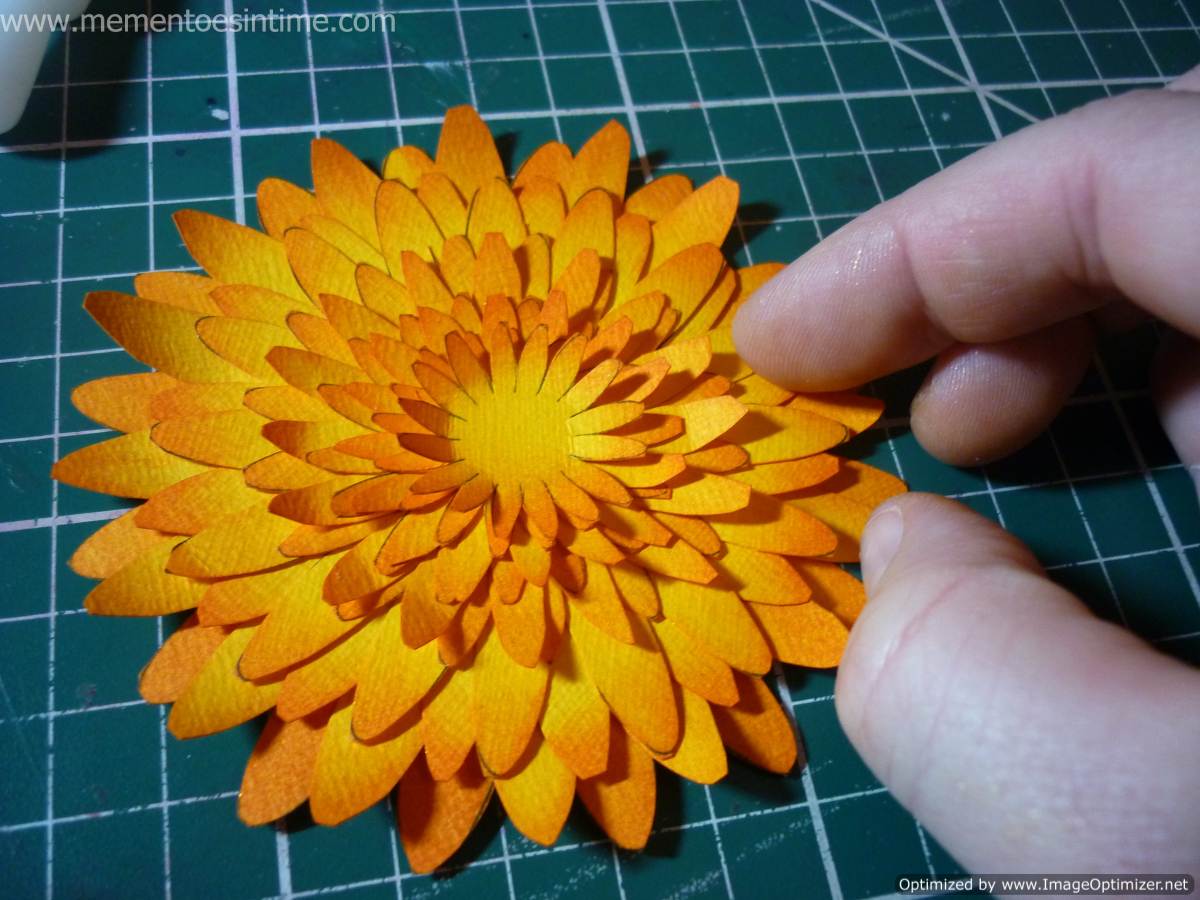 Next, layer up the flowers, making a slight turn on each layer so that the petals behind can be seen. By using two of each size, you get a lovely full flower effect. Finish off with a pearl in the centre.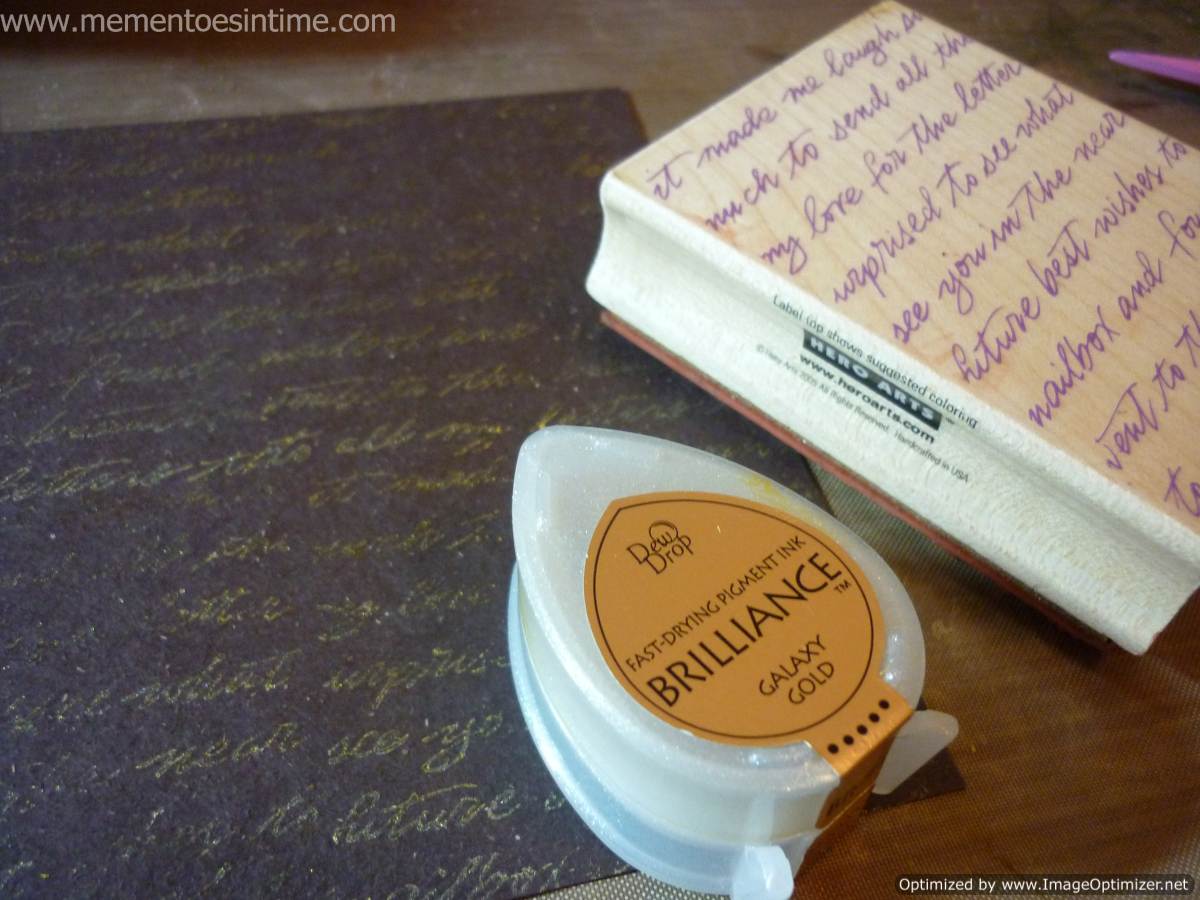 For the background, I have used a Hero Arts stamp, called Sandra's letter and some Brilliance gold ink on a dark brown card. I deliberately wanted a soft look to the background but with some sparkle to it. Wrap some ribbon around the background before mounting it on a cream square card blank.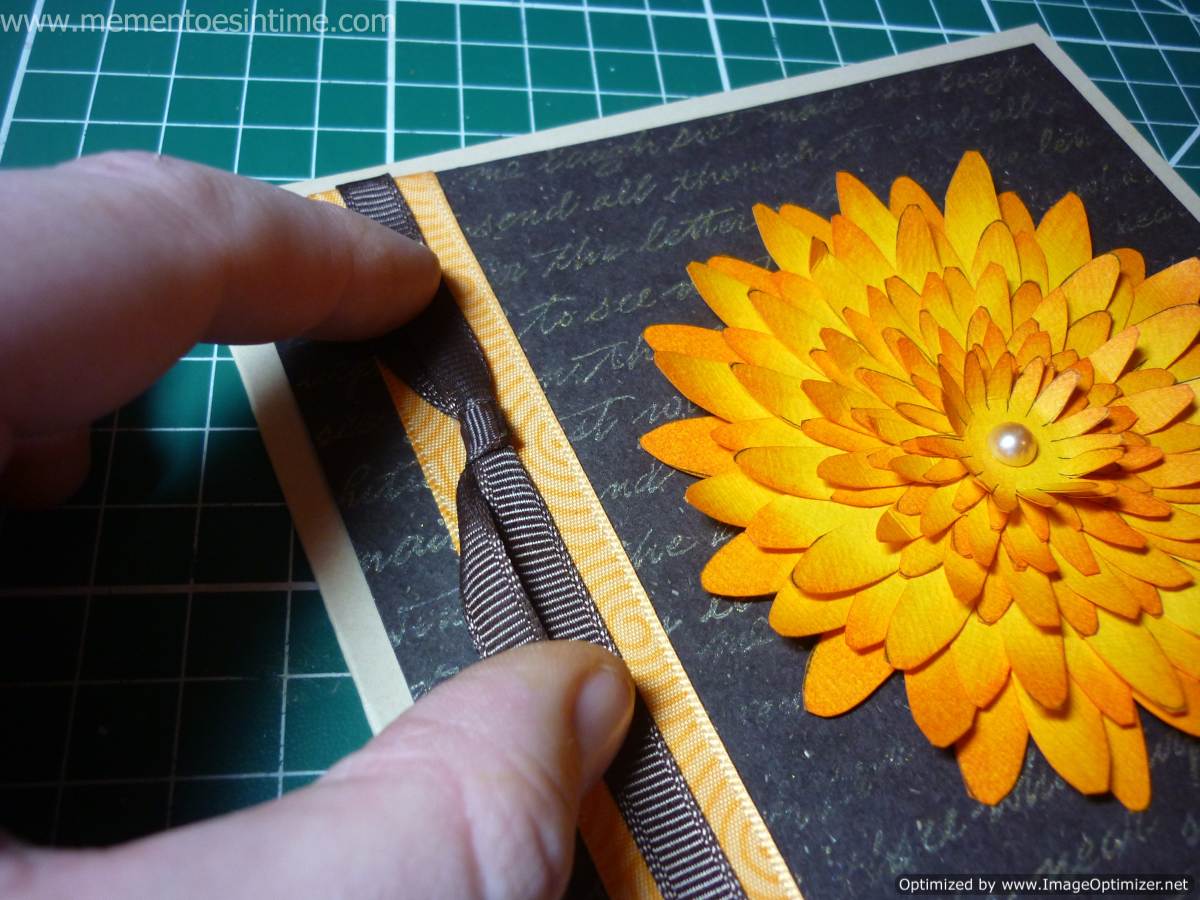 I've added another brown gross grain ribbon onto of the orange ribbon for contrast. Now, add your flower, dust with some perfect pearls (I've used sunflower gold) and you are done!
I hope you have enjoyed this short tutorial, using the new flower layering template. If you like these layered flower cards, have a look at lots of other tutorial blog posts using layering templates. Just click on the category 'Cards' on the Blog menu on the right hand sidebar.