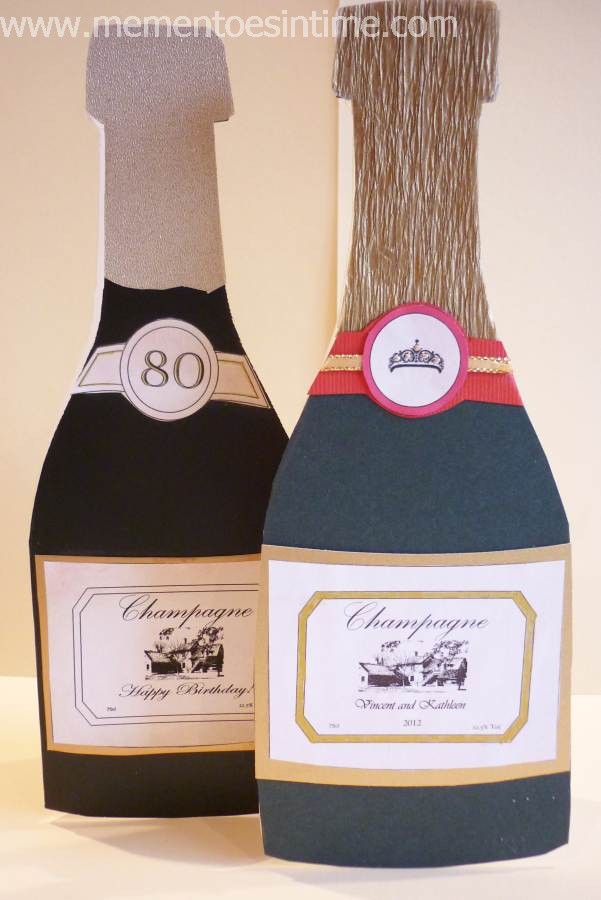 80th birthday card and anniversary card using the template and printed labels

I was thinking of making something different for my parents, for their wedding anniversary card and our new template design was just perfect! Their anniversary is actually on Christmas Eve, which is a long way off, but it is nice to know that I have the card ready to go and don't have to worry about it, when I have lots of Christmas cards to make.
If you are reading this Dad, don't look too closely!!
There are lots of bottle templates out there but this template is a bit different. In addition to the basic template, you get extra pre-printed sheets, including labels and neck labels with heaps of different messages and ages.
There are also some digital stamps, so you can put your own message on the front of your bottle, like I have done on the anniversary card above. You can add the names and the year, or anything you like, by importing the JPEG or PNG file into your own photo or design software.
The card at the back,  is actually a birthday card for my Aunt, who turns 80 this year and this one uses the pre-printed labels. There is even a bottle bag, included on the template, so you can hand over your card in a super stylish way!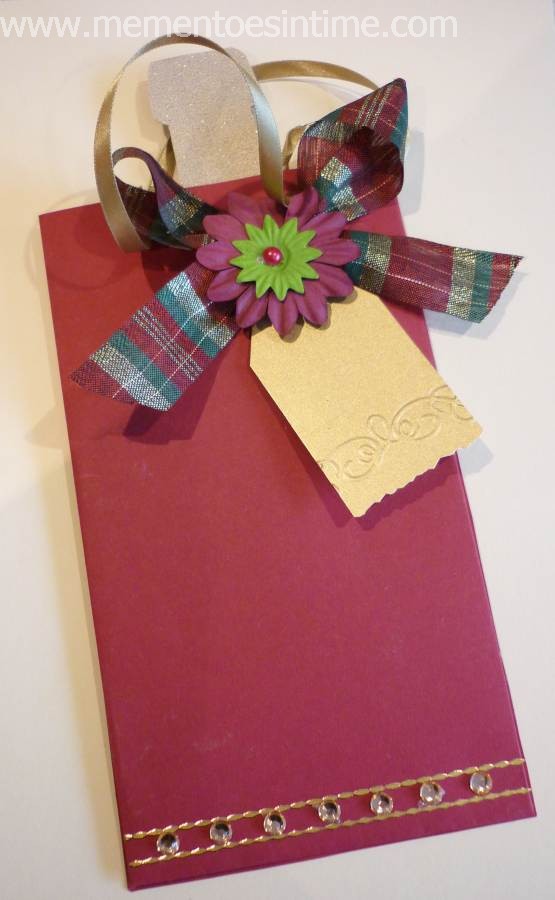 I've decorated my bottle bag in a 'Christmassy' theme, as the occasion falls near Christmas!
Have a look at the 'Shaped Templates' page for this template and the photo gallery for some more pictures. Look out for some more bottle templates, with printable labels coming soon!
A big welcome to our newest members!
Irene,Caroline,dan, heymudda, Cristy, Carien, Kristine, CM2, Katei, Sharon, Cris, Bev, Tdiane, Kago, alicebal, Faye, Claudia, Kath, SexyLady, Edna, Elsa, Emiliene, Silvan, Heather, rubytilly2, Karen, Janet.